As part of our busy Saturday, before our trip to the art park, we spent some time in nature at the Fawn-Doe-Rosa animal experience? place? park? Whatever it is, we all had a good time feeding the animals...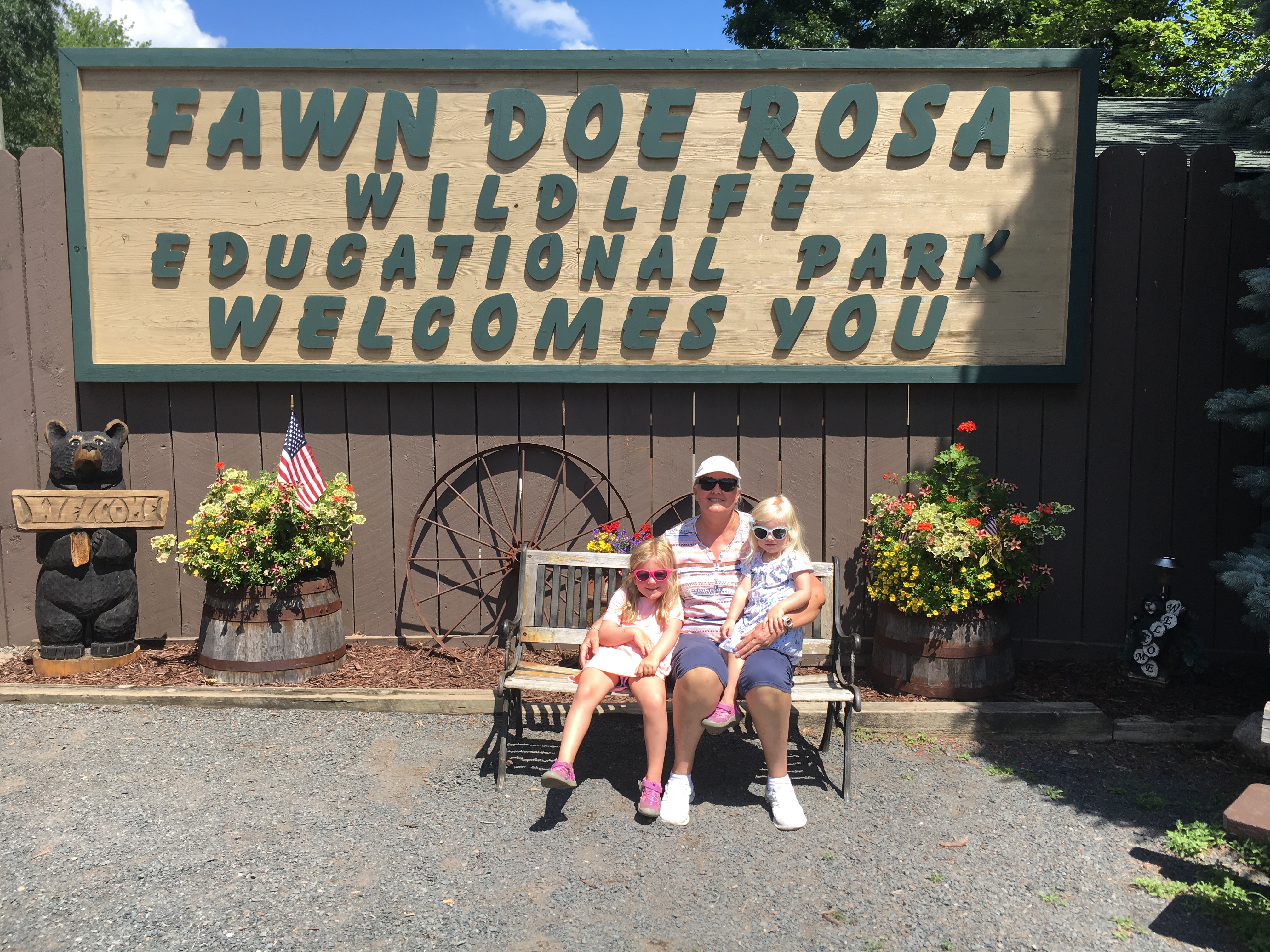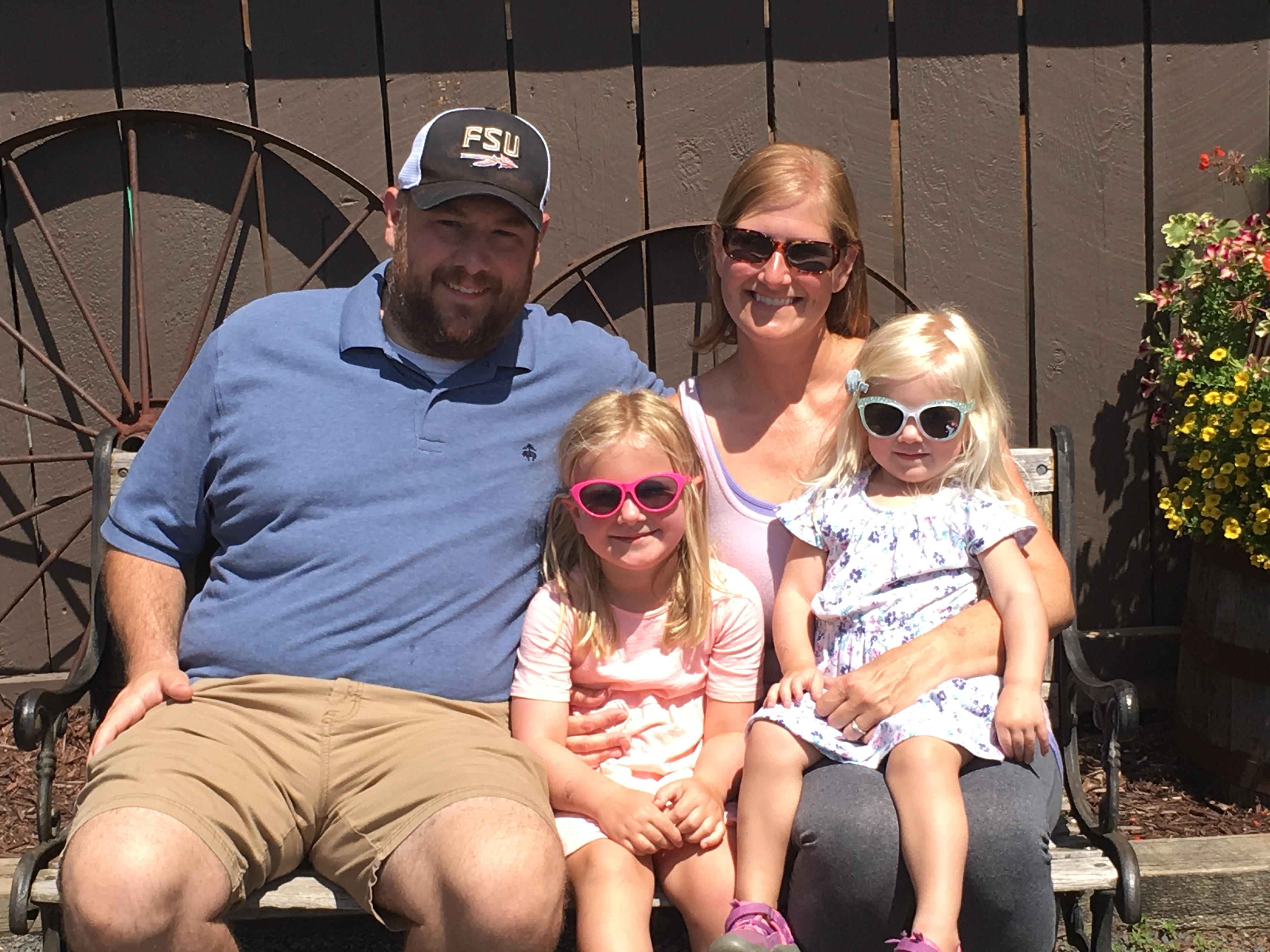 Olivia wants to take a picture at any and all of these types of things - we must have 100's of similar pictures...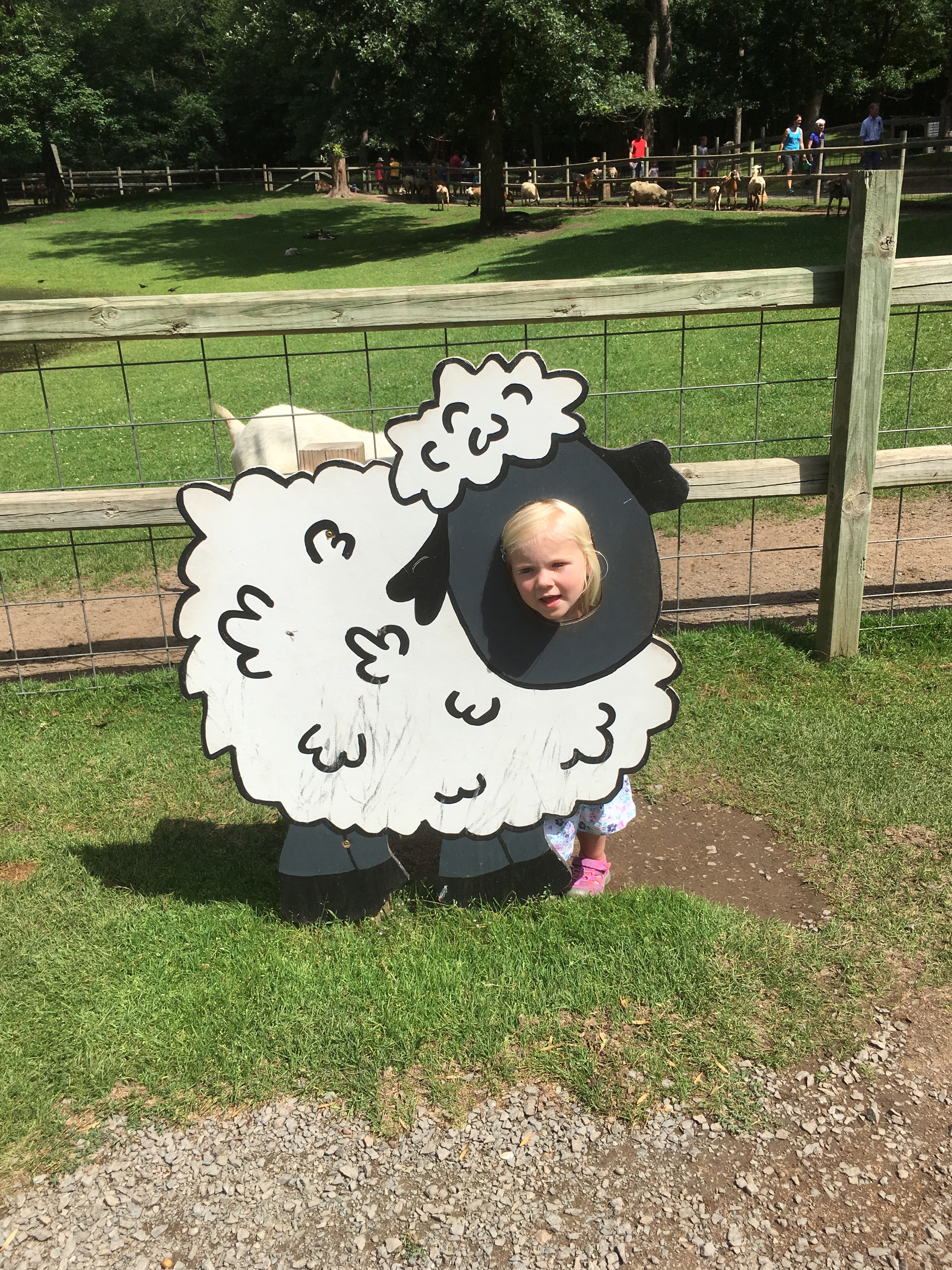 The deer can and do easily jump these fences to walk around if they are hungry, but occasionally, they like to eat from the other side.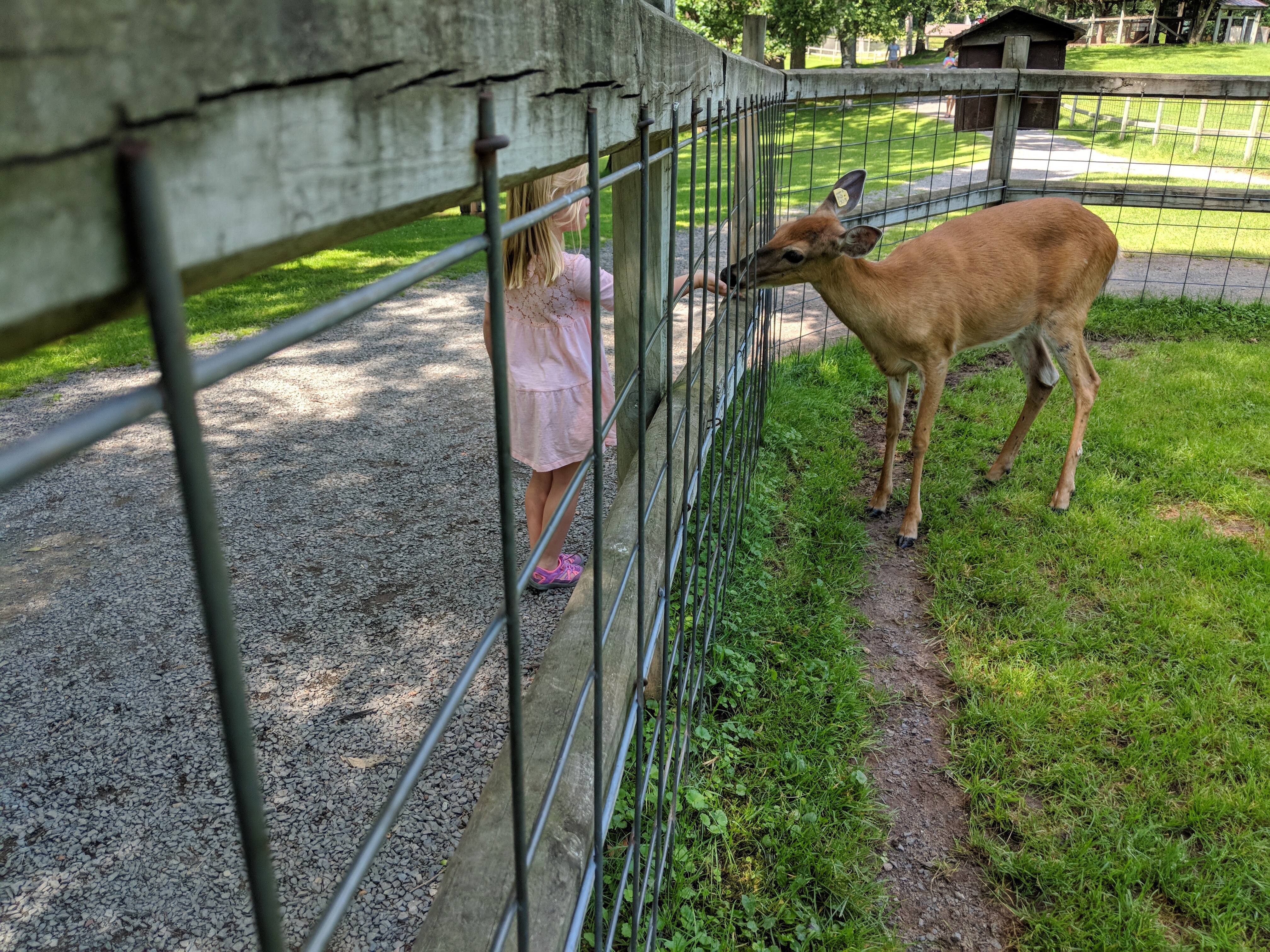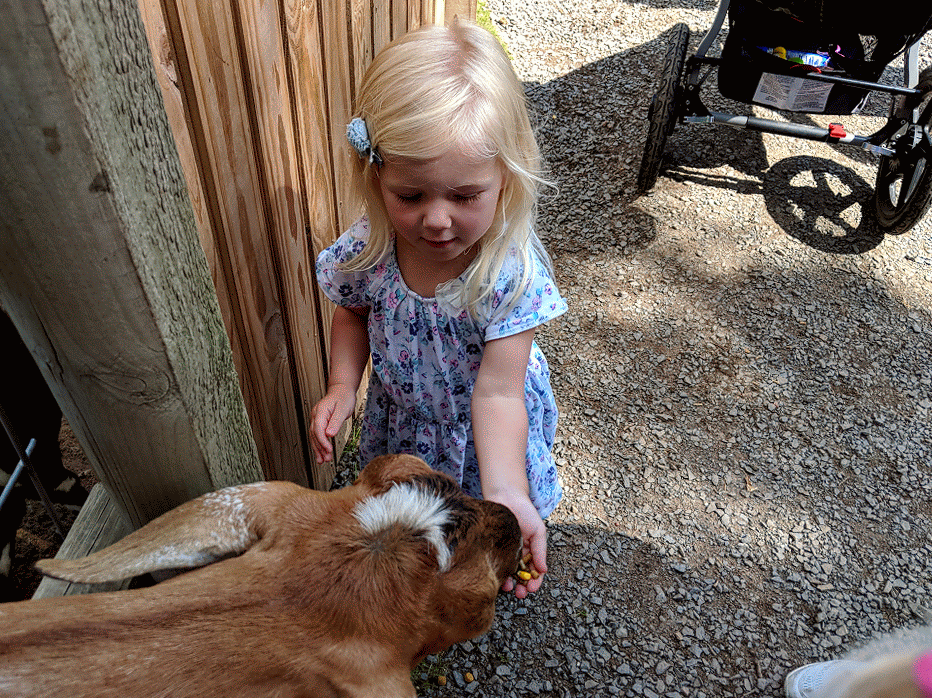 Pony riding veteran...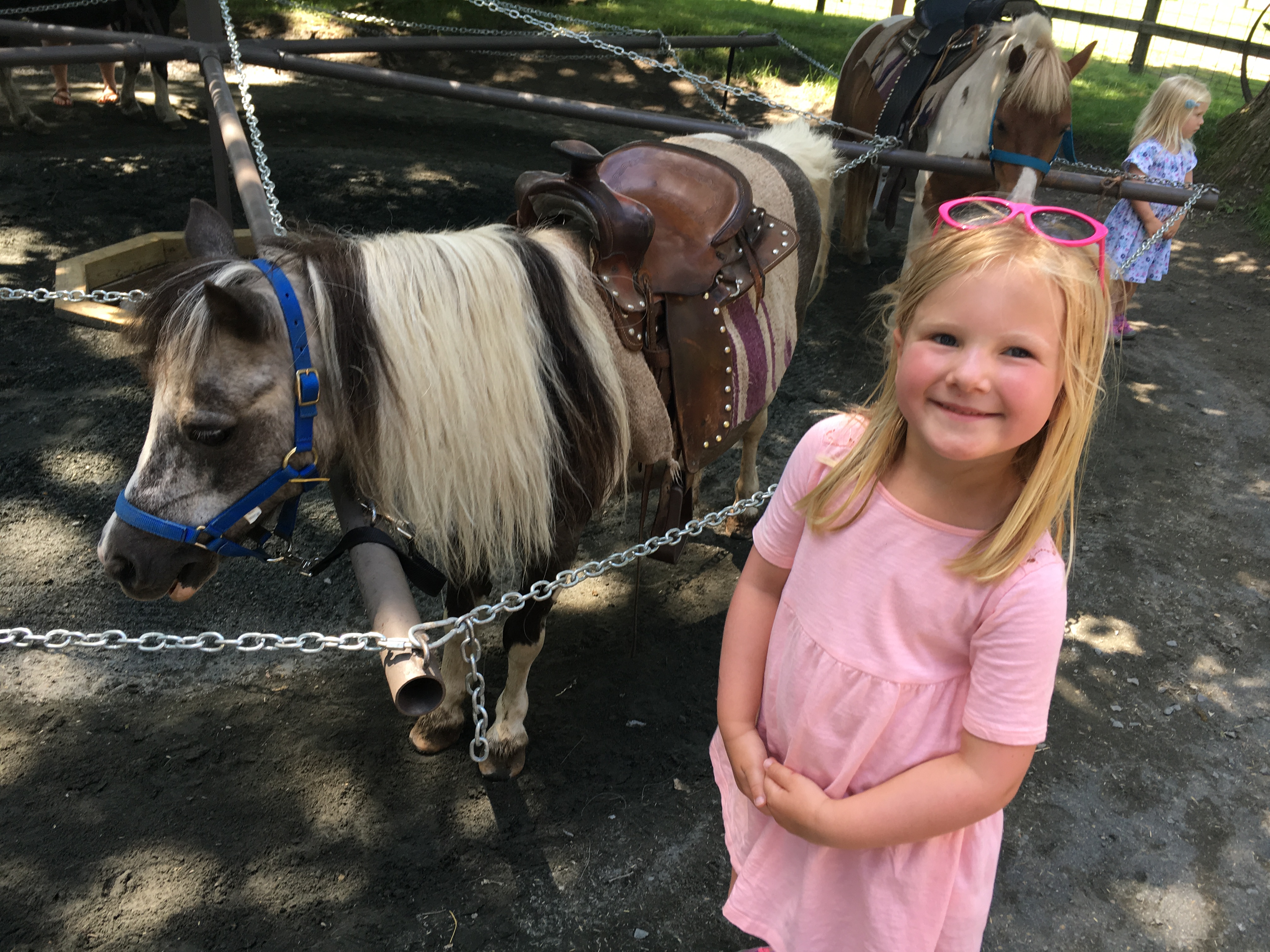 Not quite as experienced, but ready to do anything to be like her sister.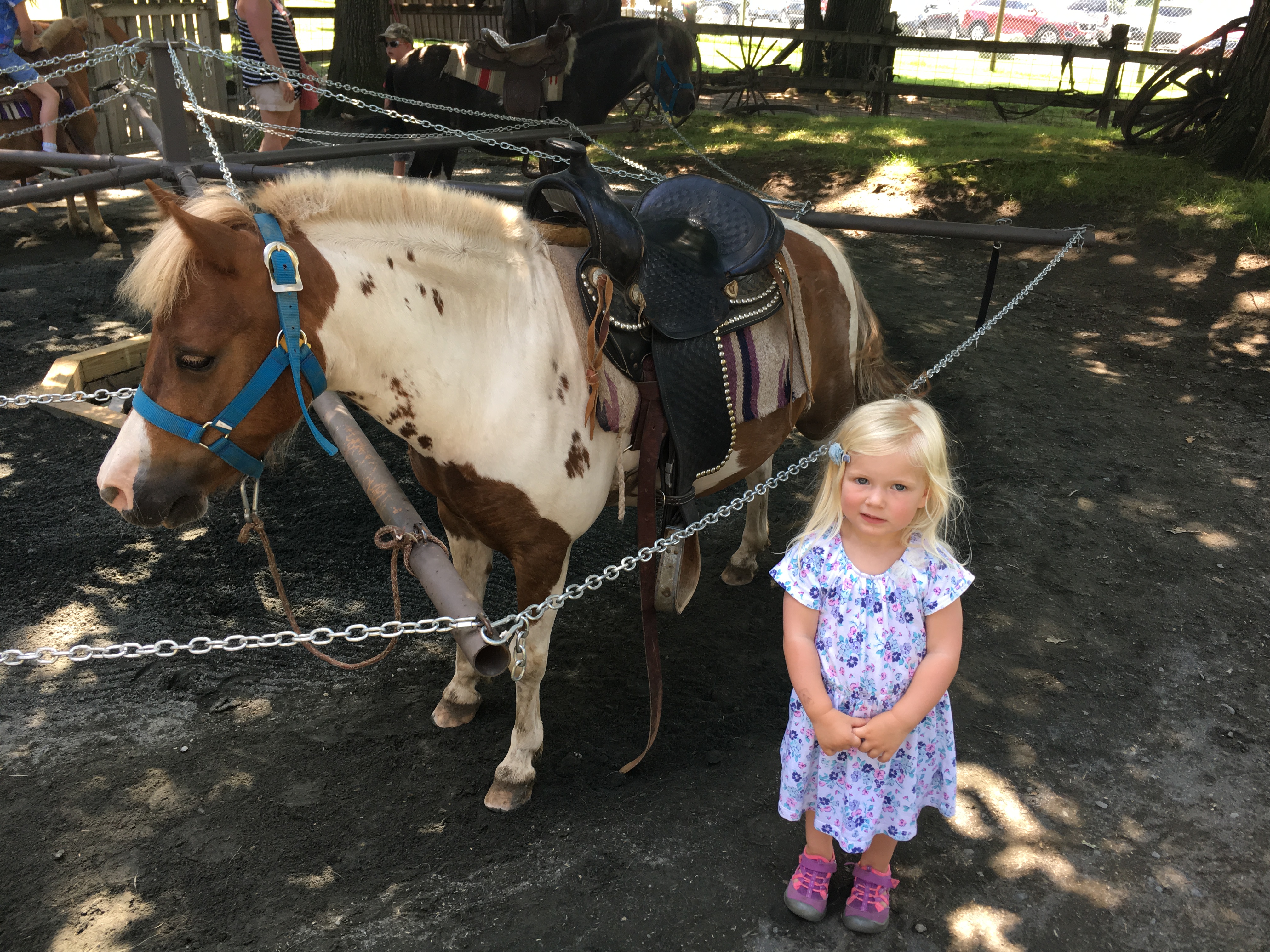 Sometimes just jumping across a stream is enough entertainment.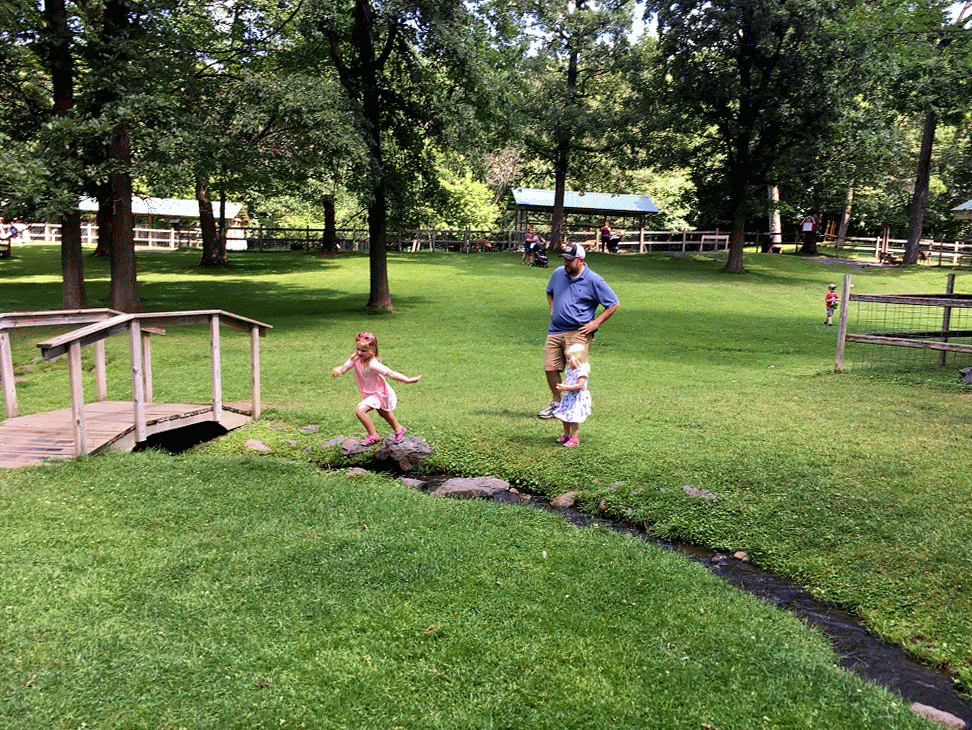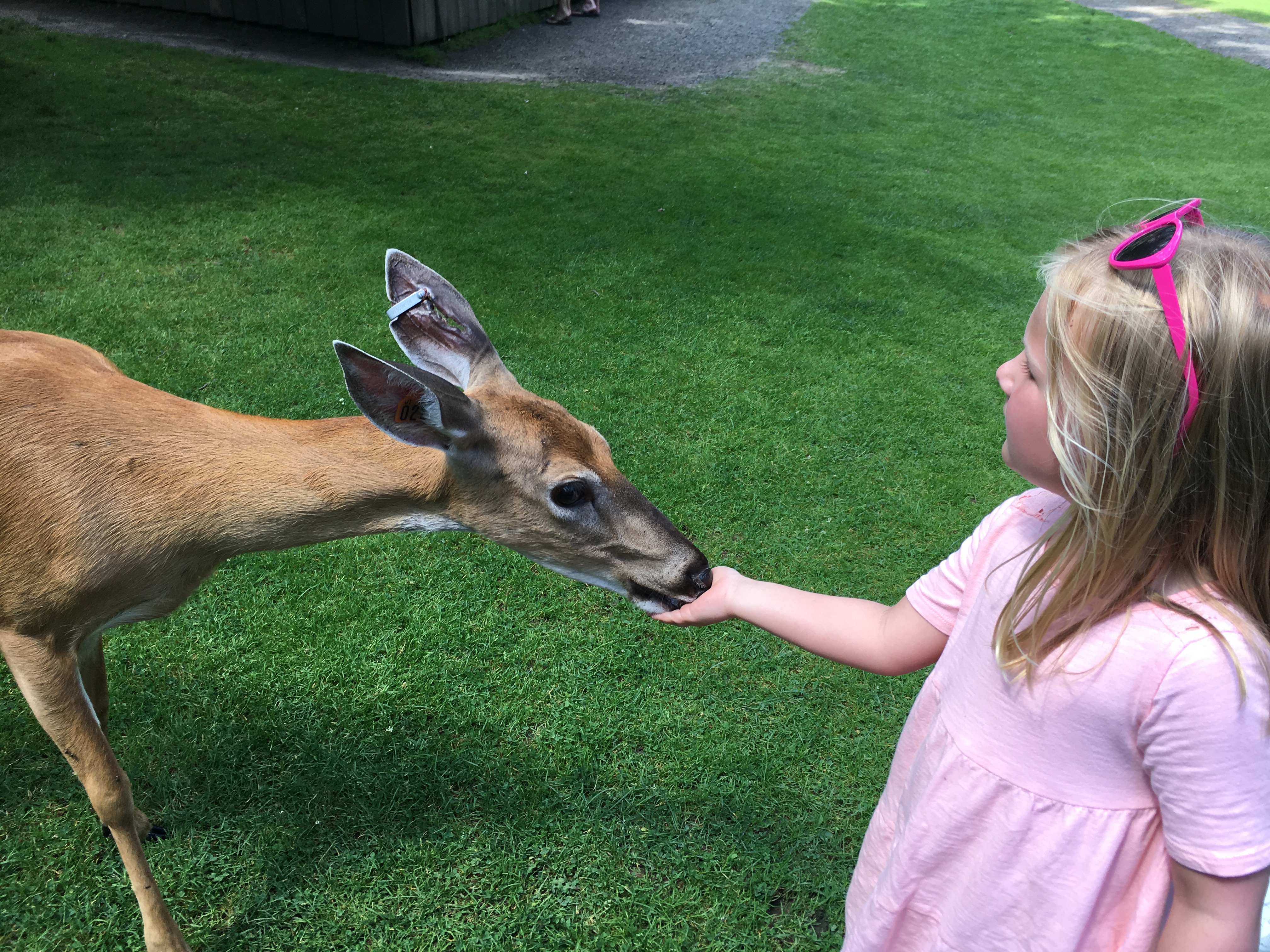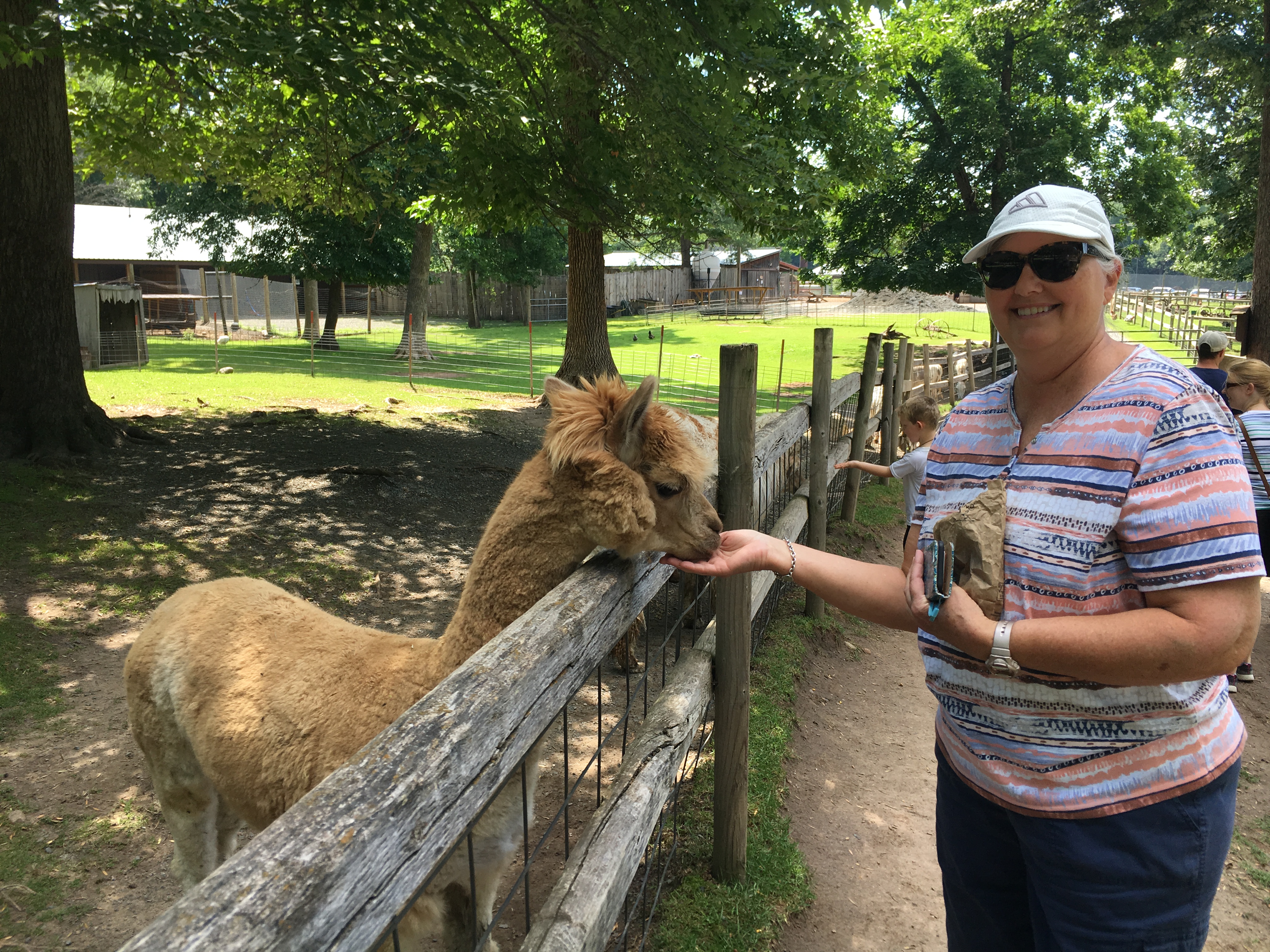 Someone wanted to be in the picture even if there was no food.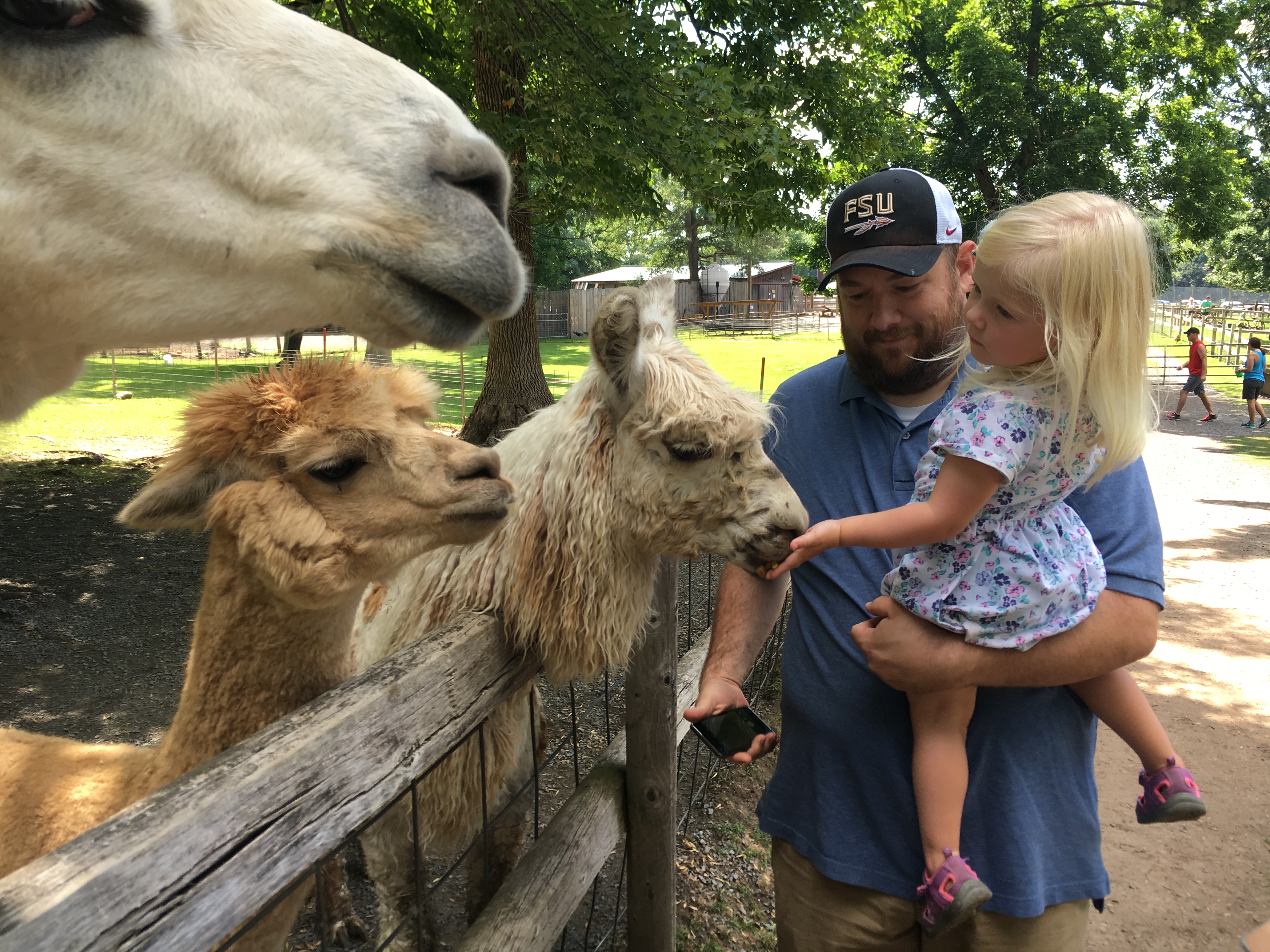 Advanced technique.