The kindergartners have been working on writing their numbers. If they write to 500 they get to have lunch in the classroom with a friend. If they get to 1,000 they get to have lunch with the principal. I kept asking Emma where she was and she was only at 300.
Then one day last week she brought home the number club paper and said she could work on it at home.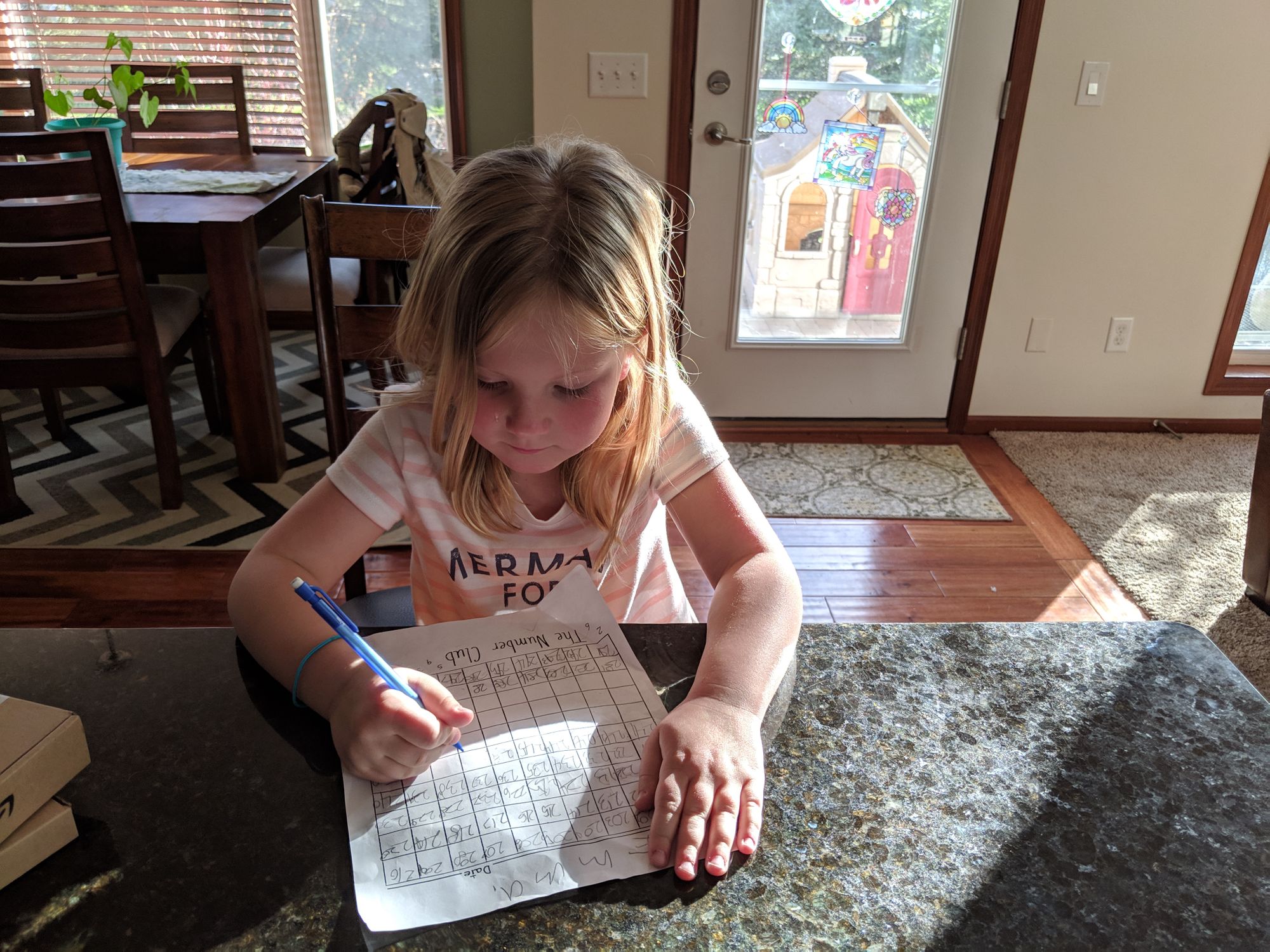 She really wanted to get to 1,000, so she worked on it all weekend... even at the campground.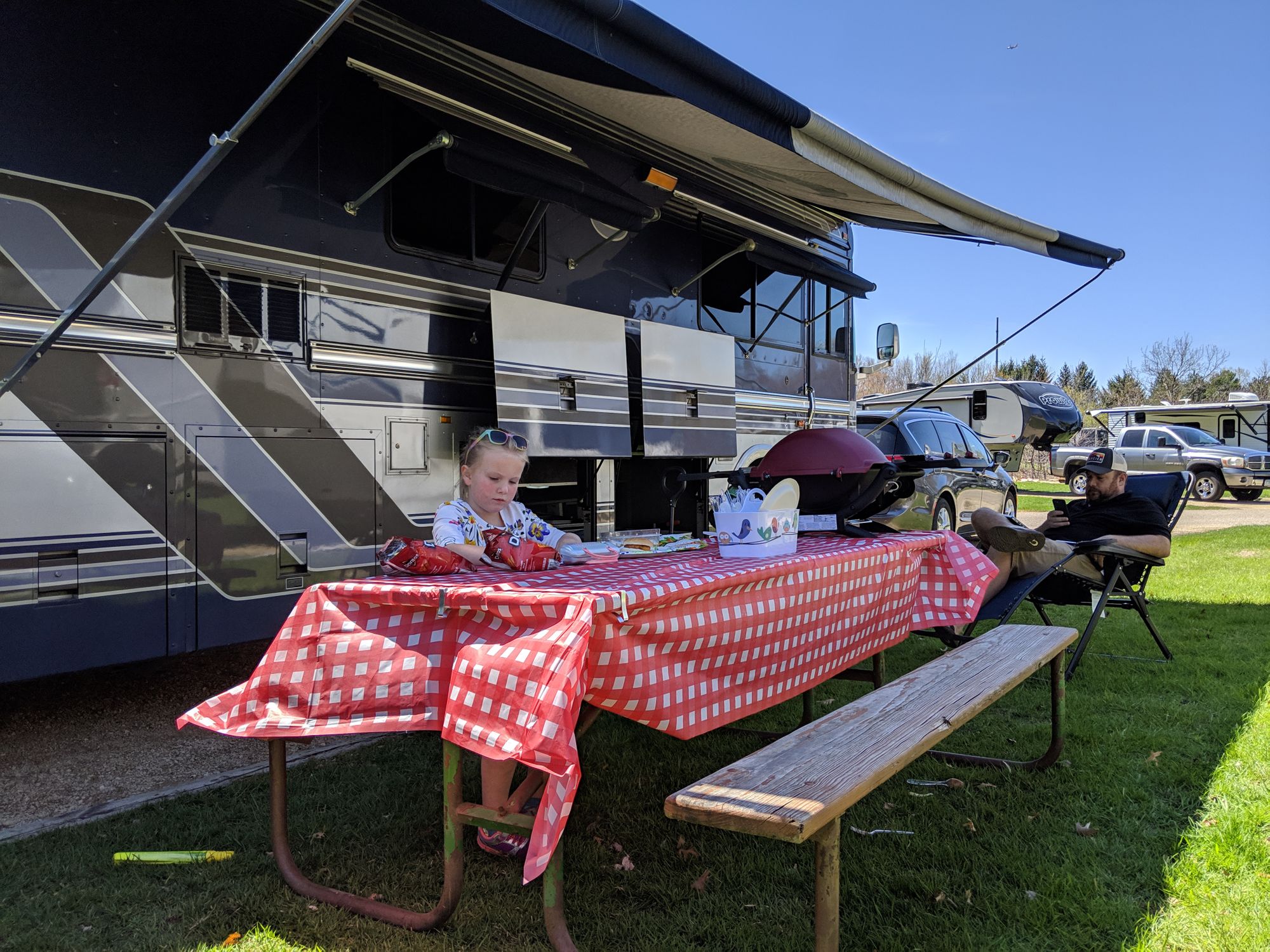 Finally on Sunday she did it!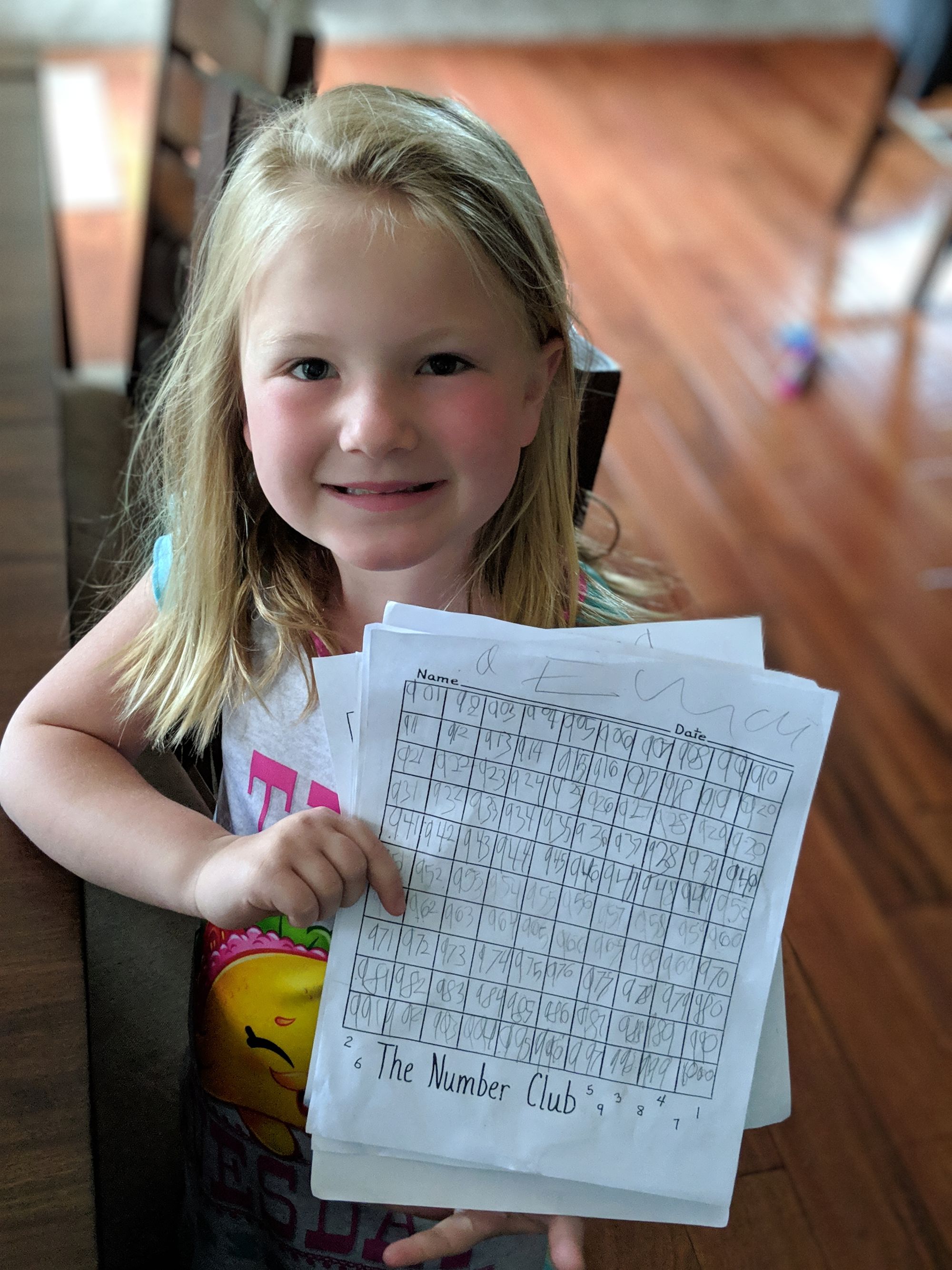 Of course we celebrated her hard work with ice cream from the ice cream truck.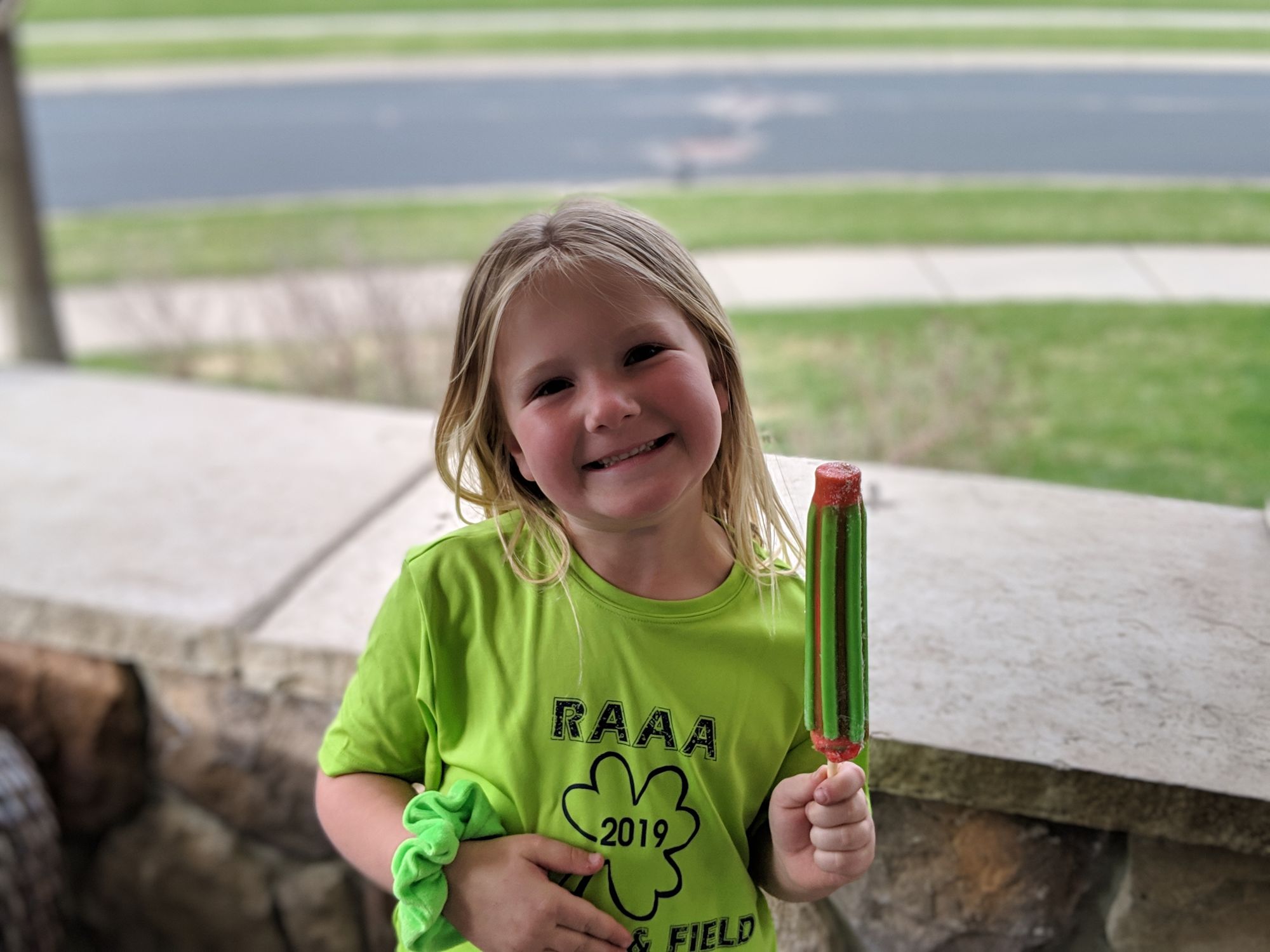 There are only 2 other kids in her class that got to 1,000. 💕