We started our trip home on Tuesday. I really wanted to stop at Wall Drug and Braden really wanted to spend the night on "the wall" ( basically the edge of a cliff in the Badlands)… so we did both.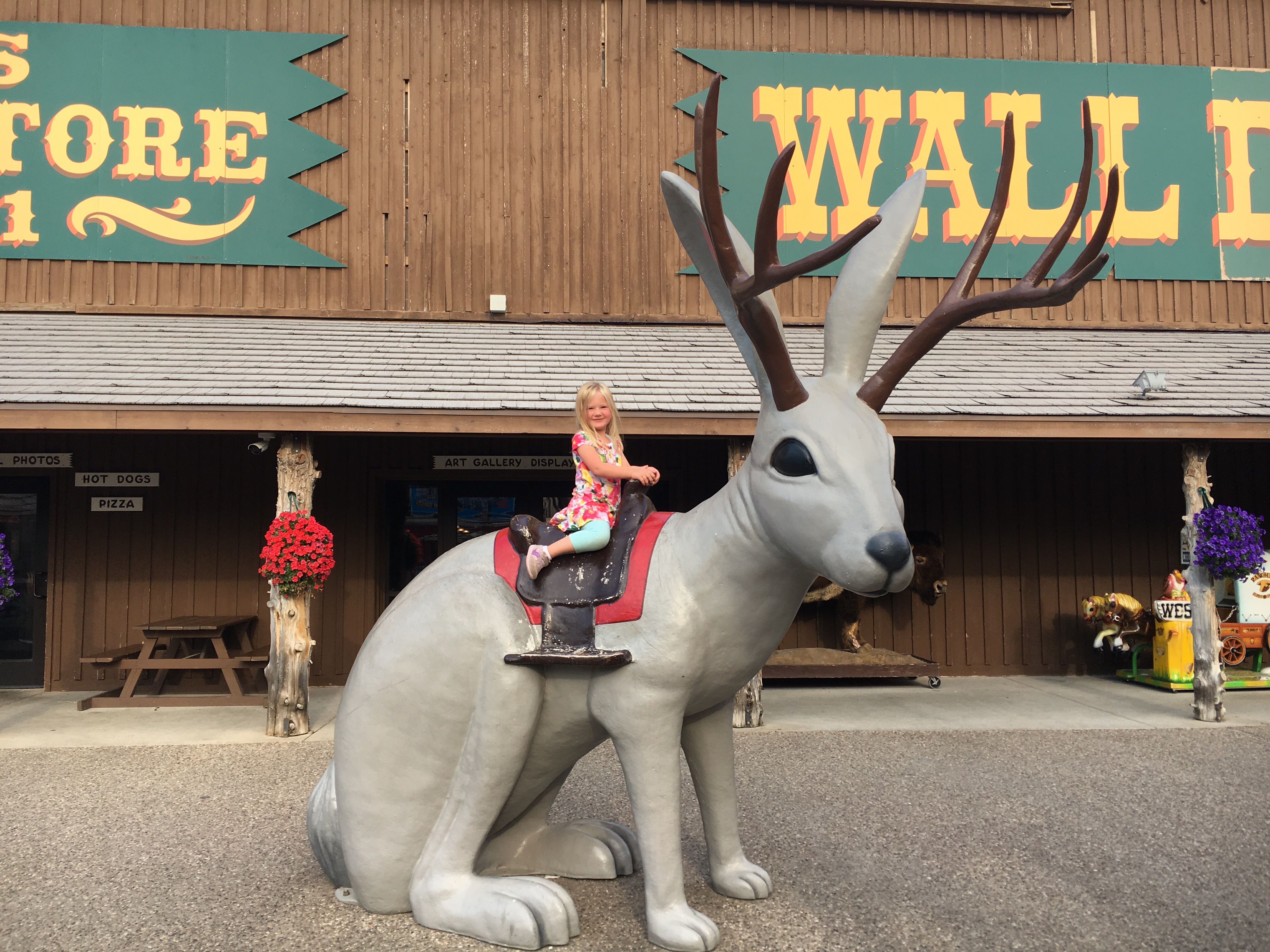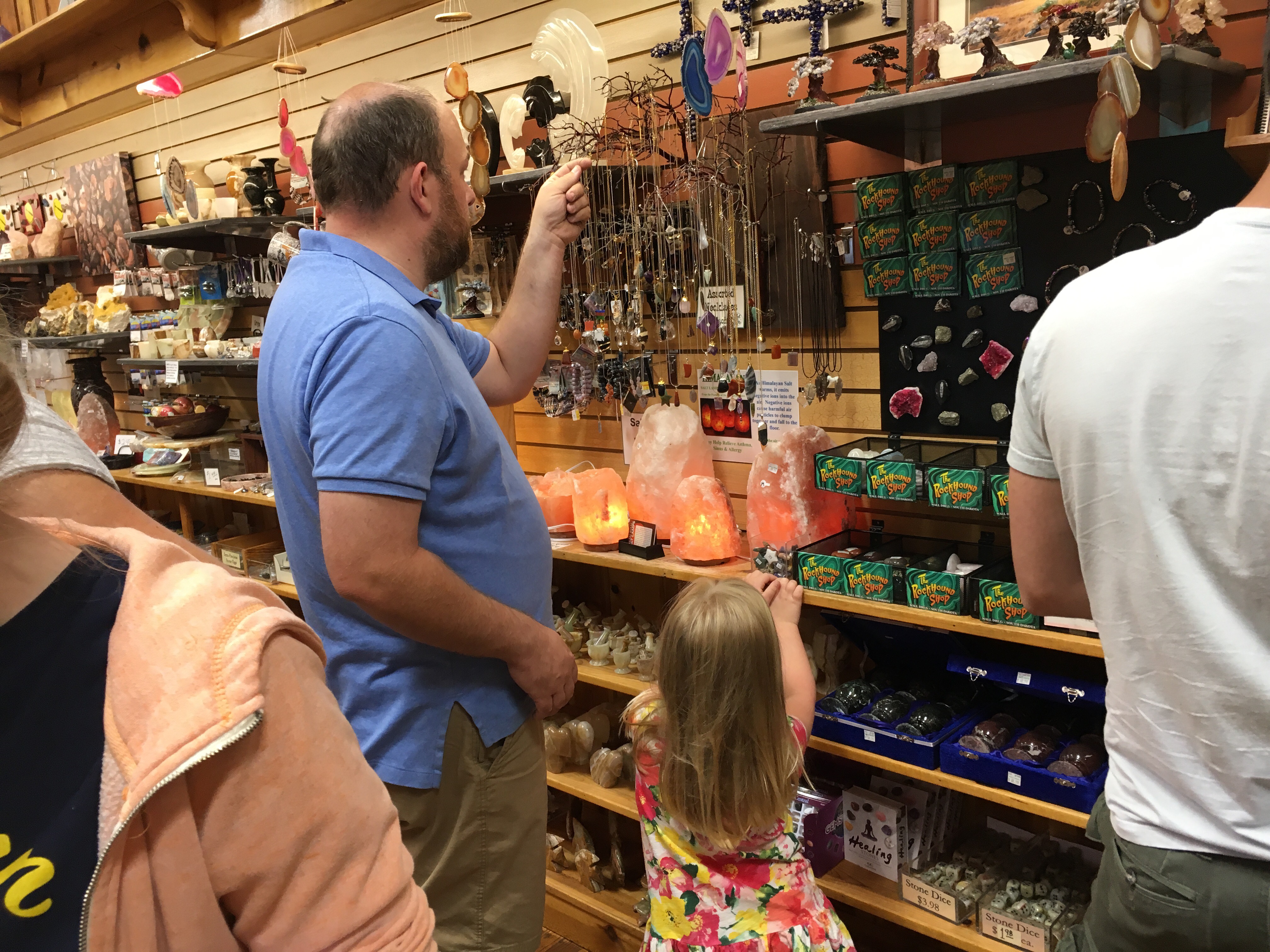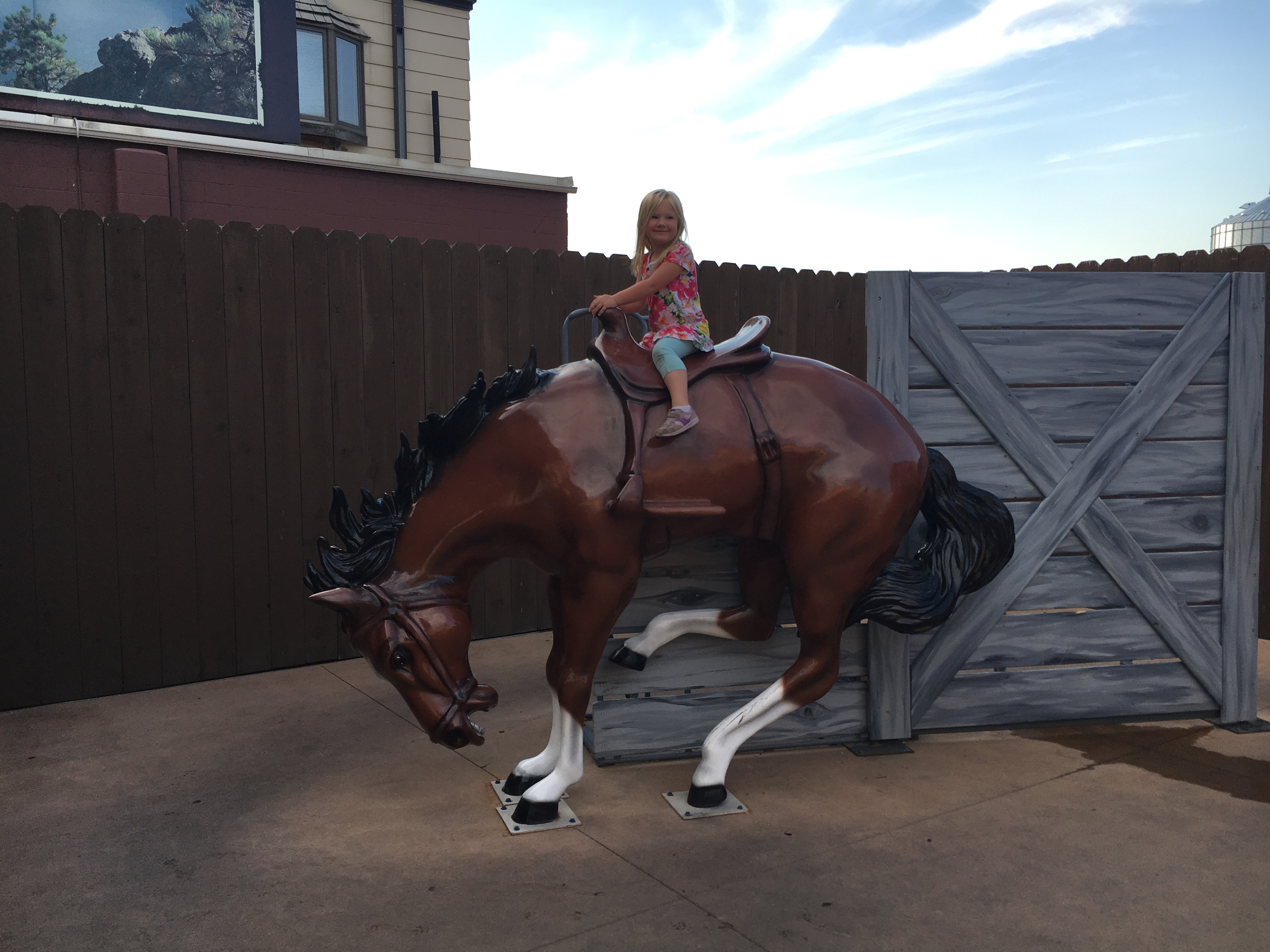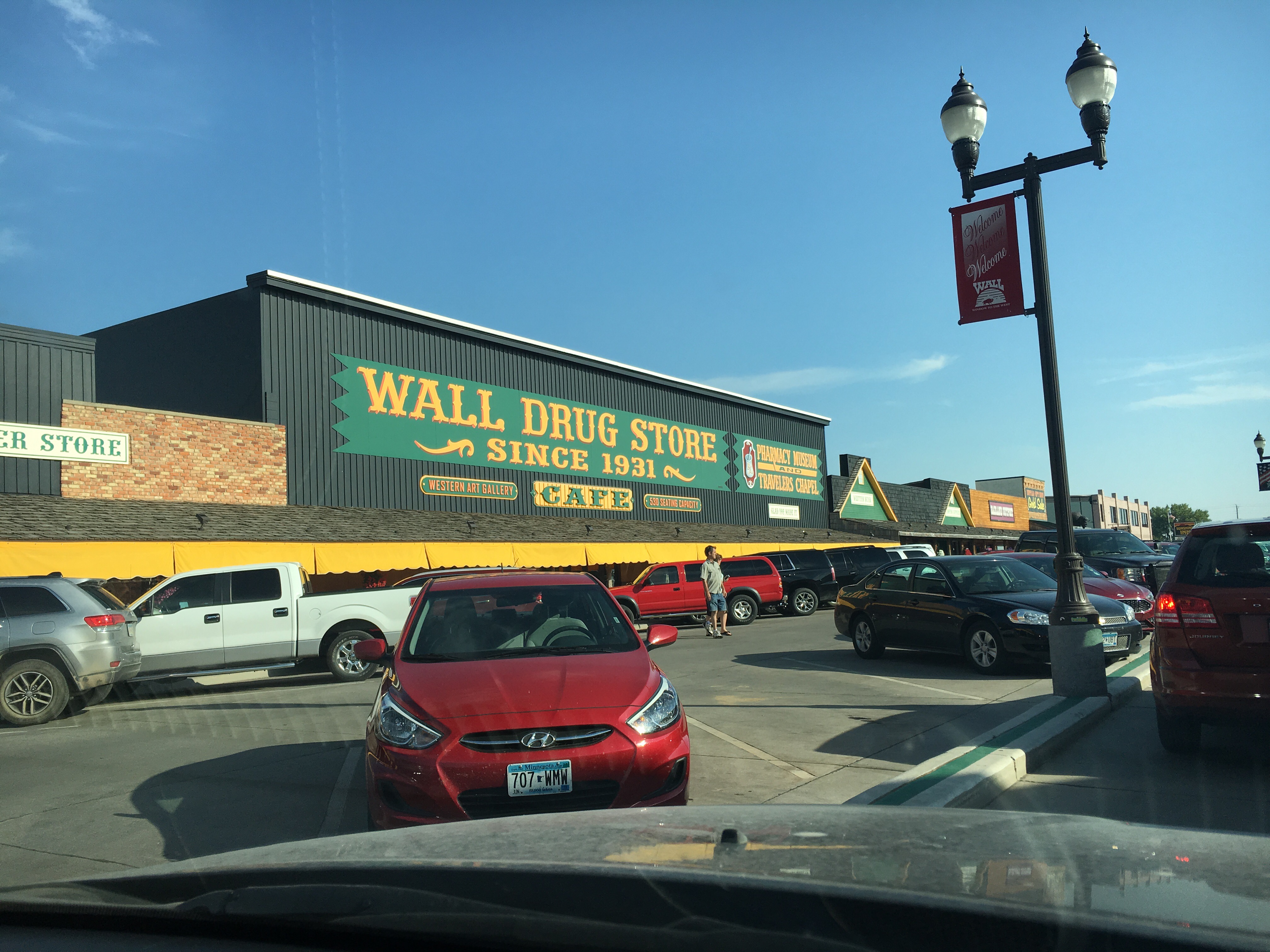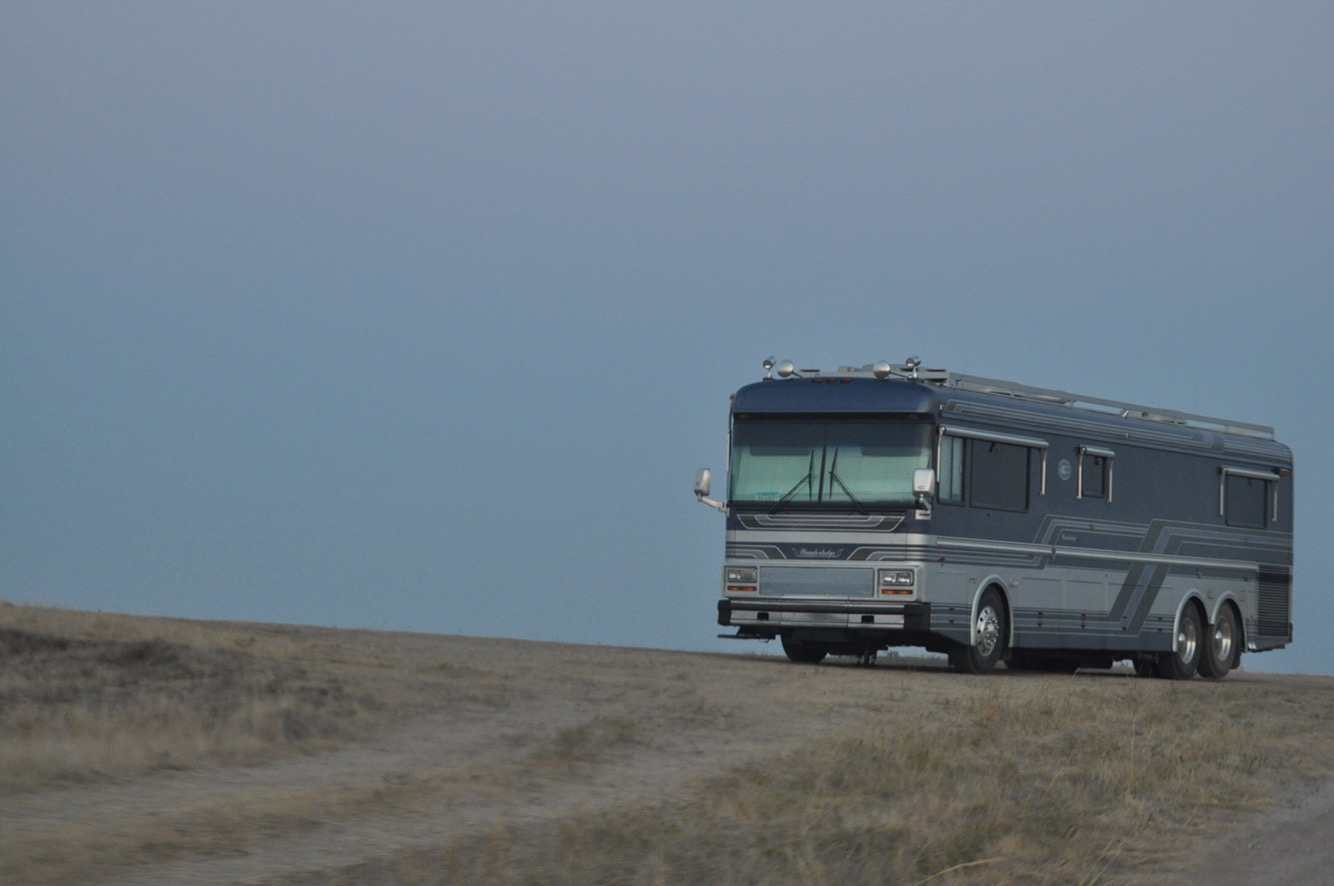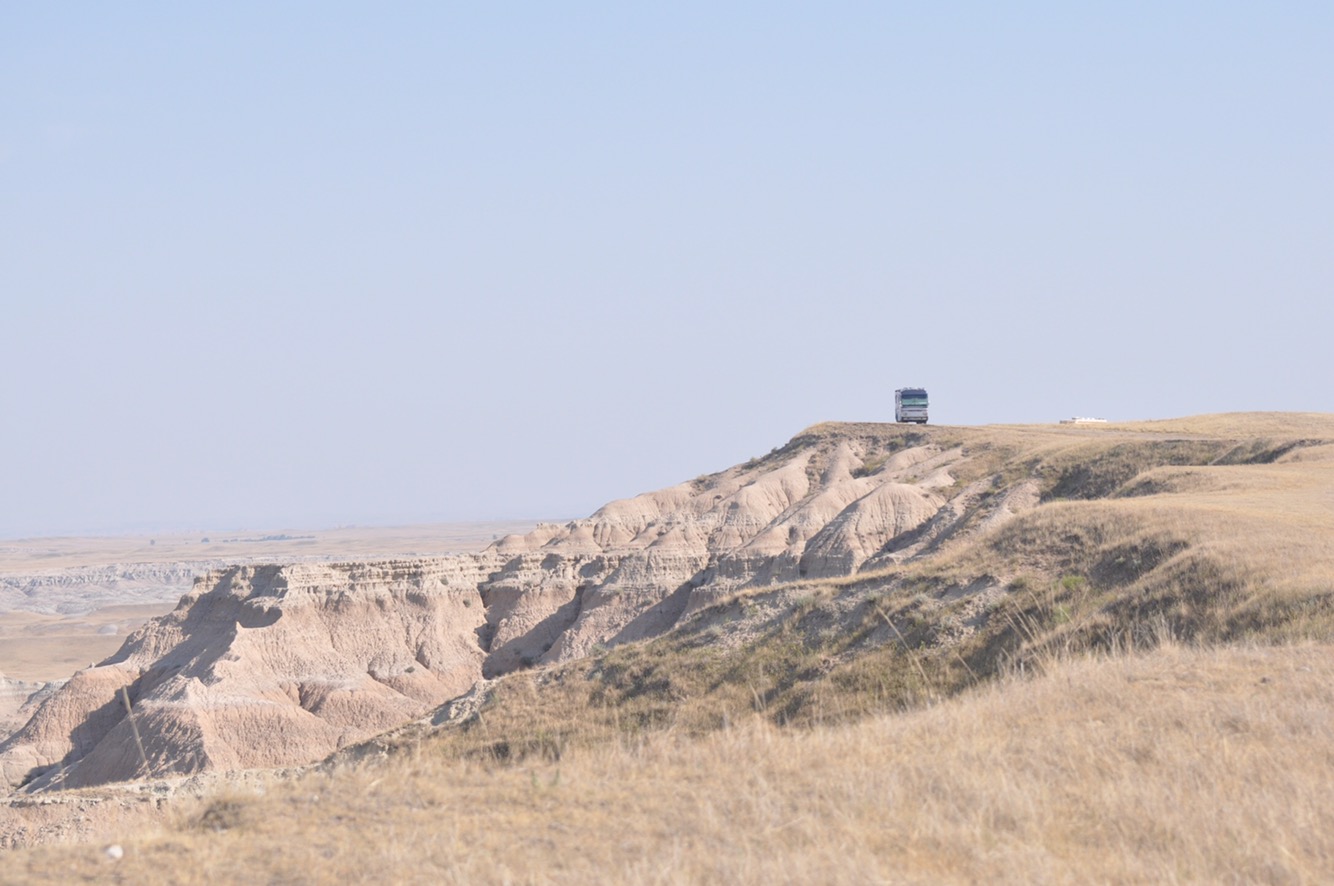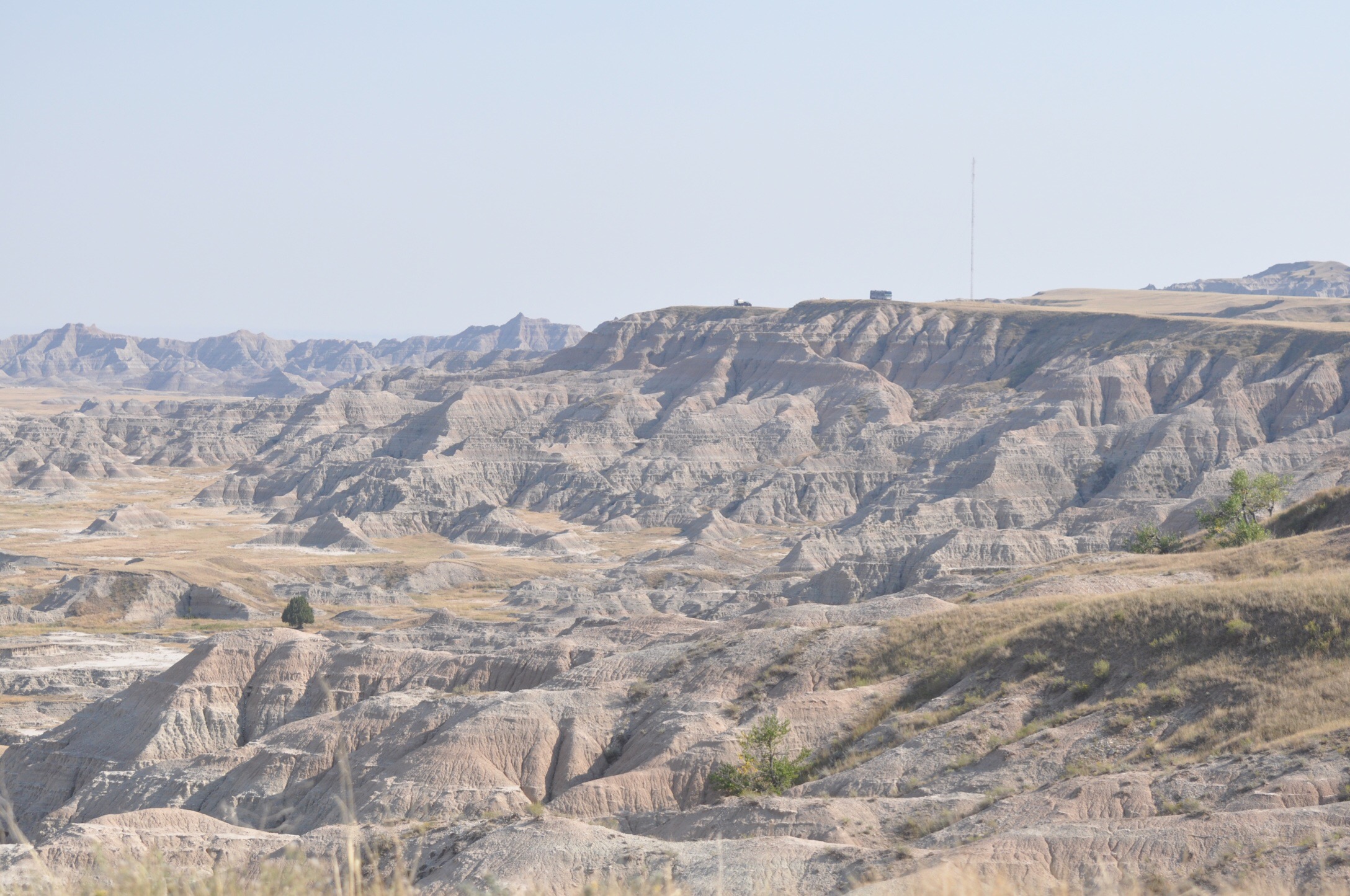 Emma said "I want to go back to the Badlands so I can walk down the rocks with daddy".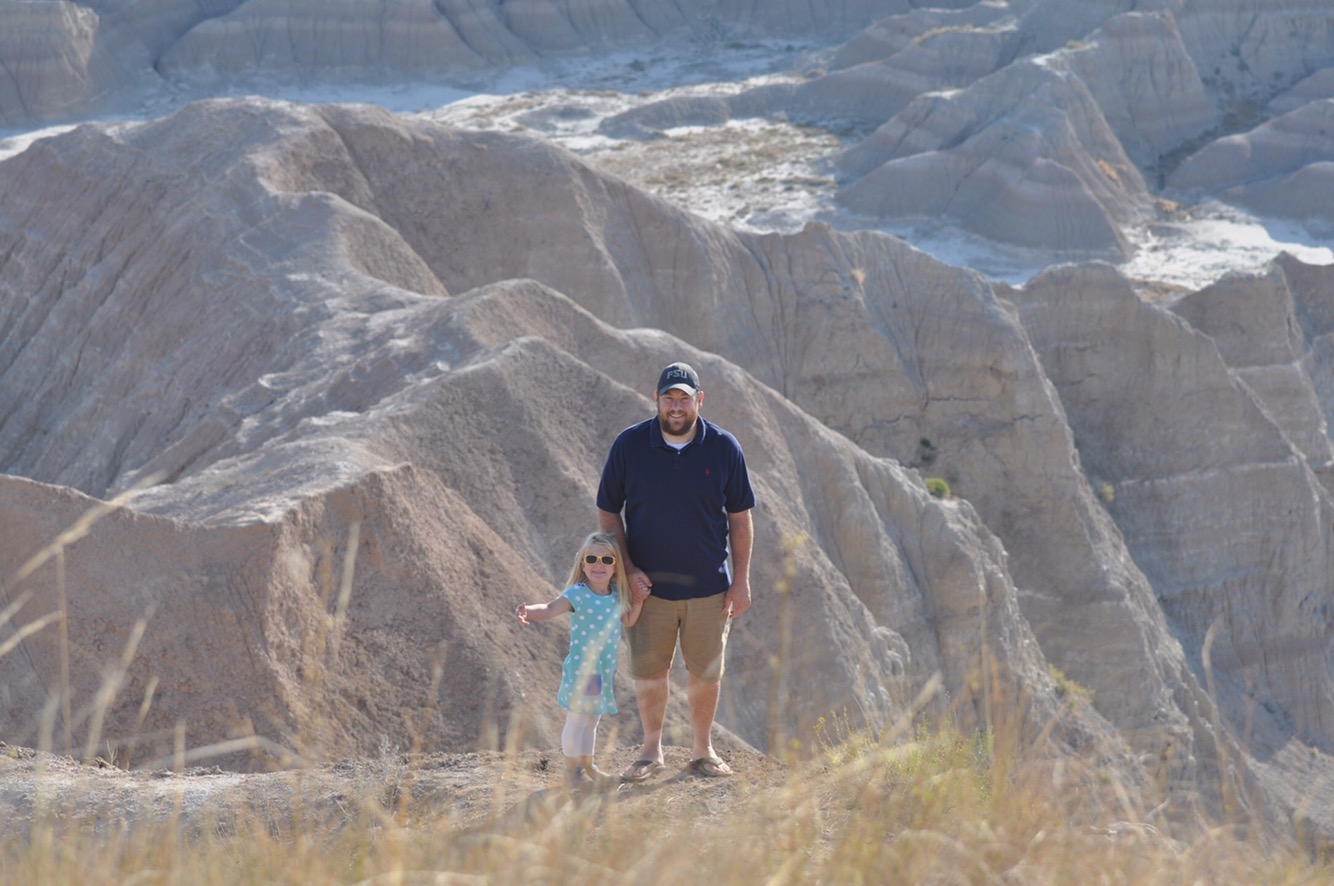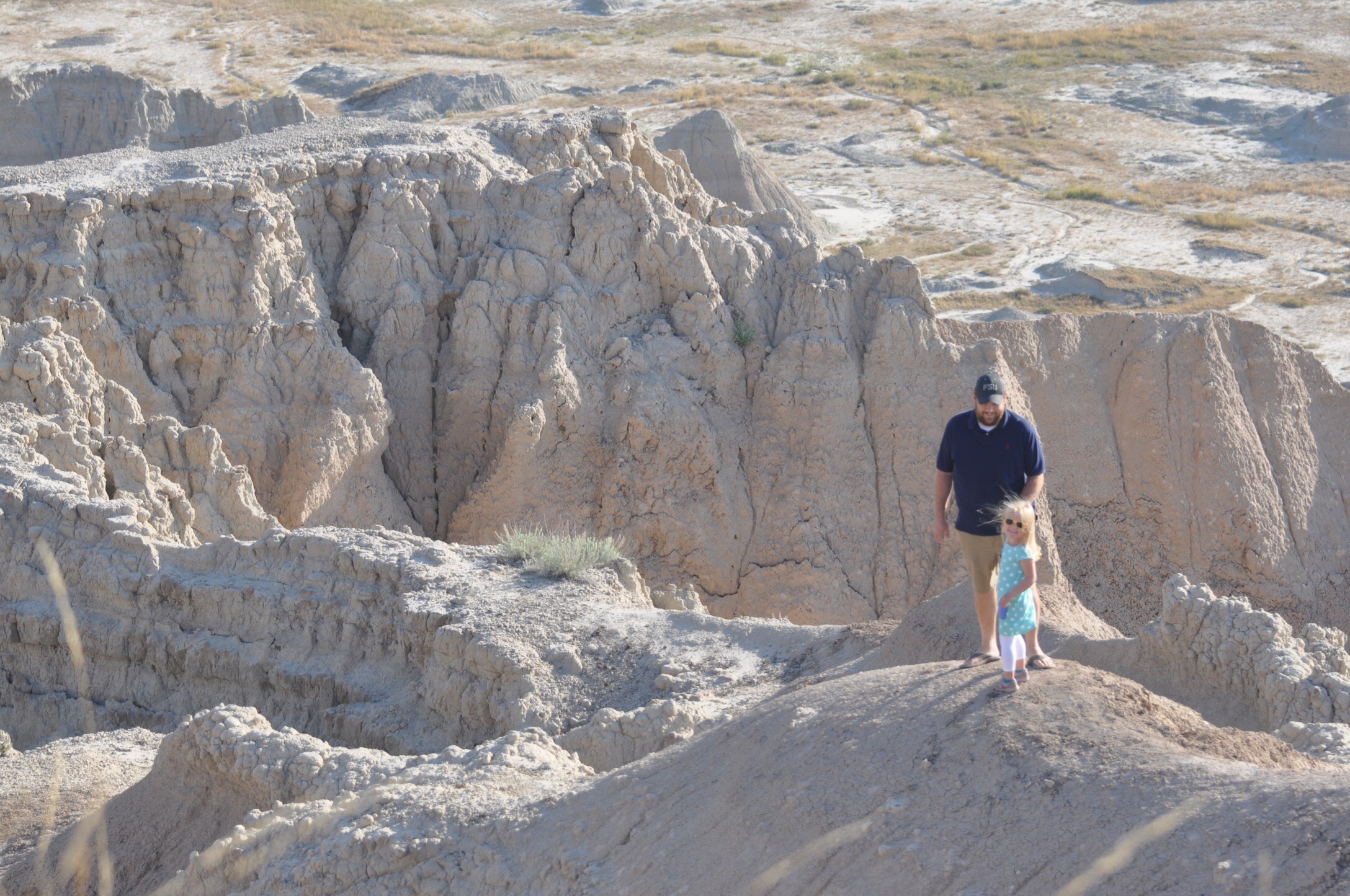 On our way back to the bus from Wall Drug we drove through part of Badlands National Park and saw a buffalo!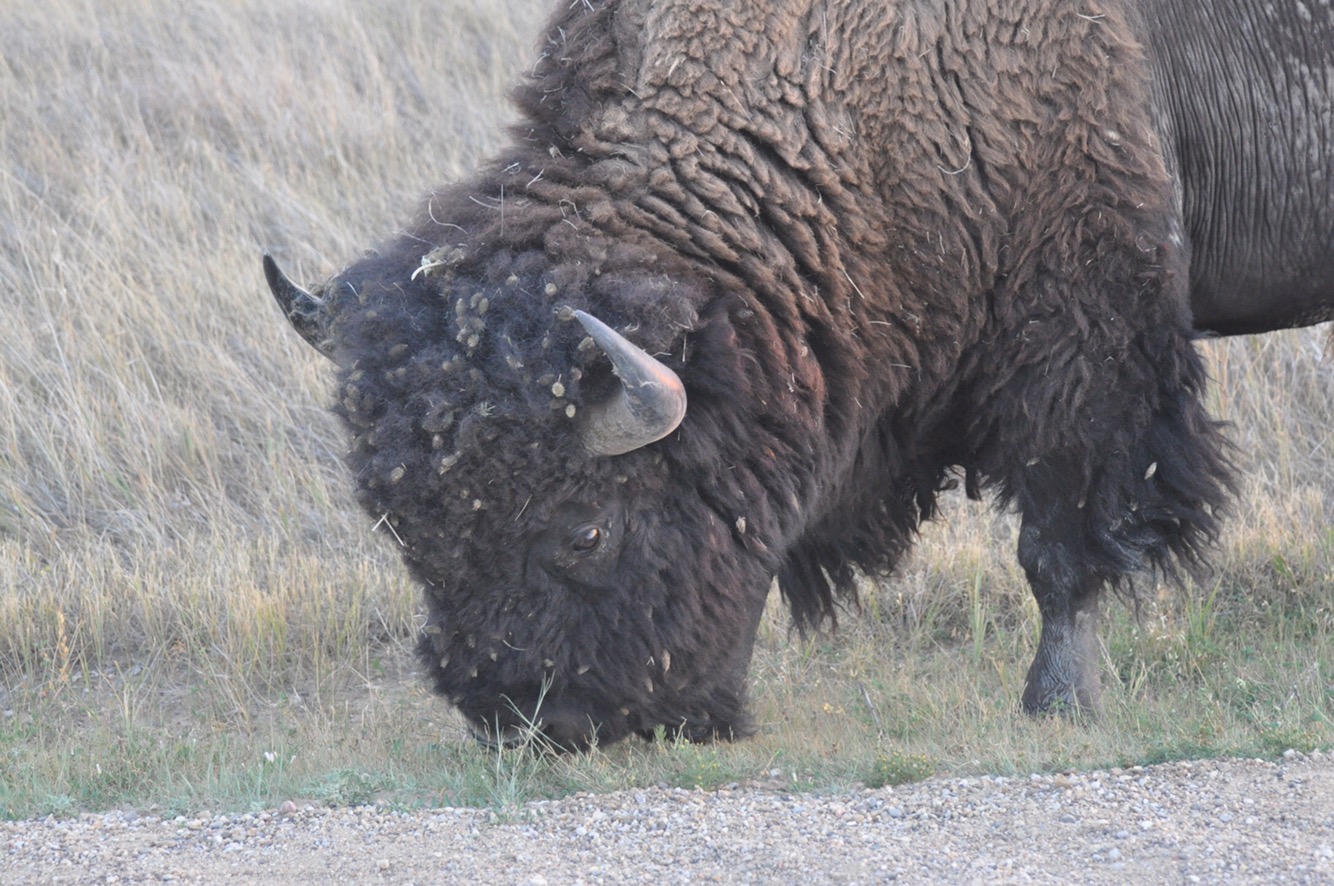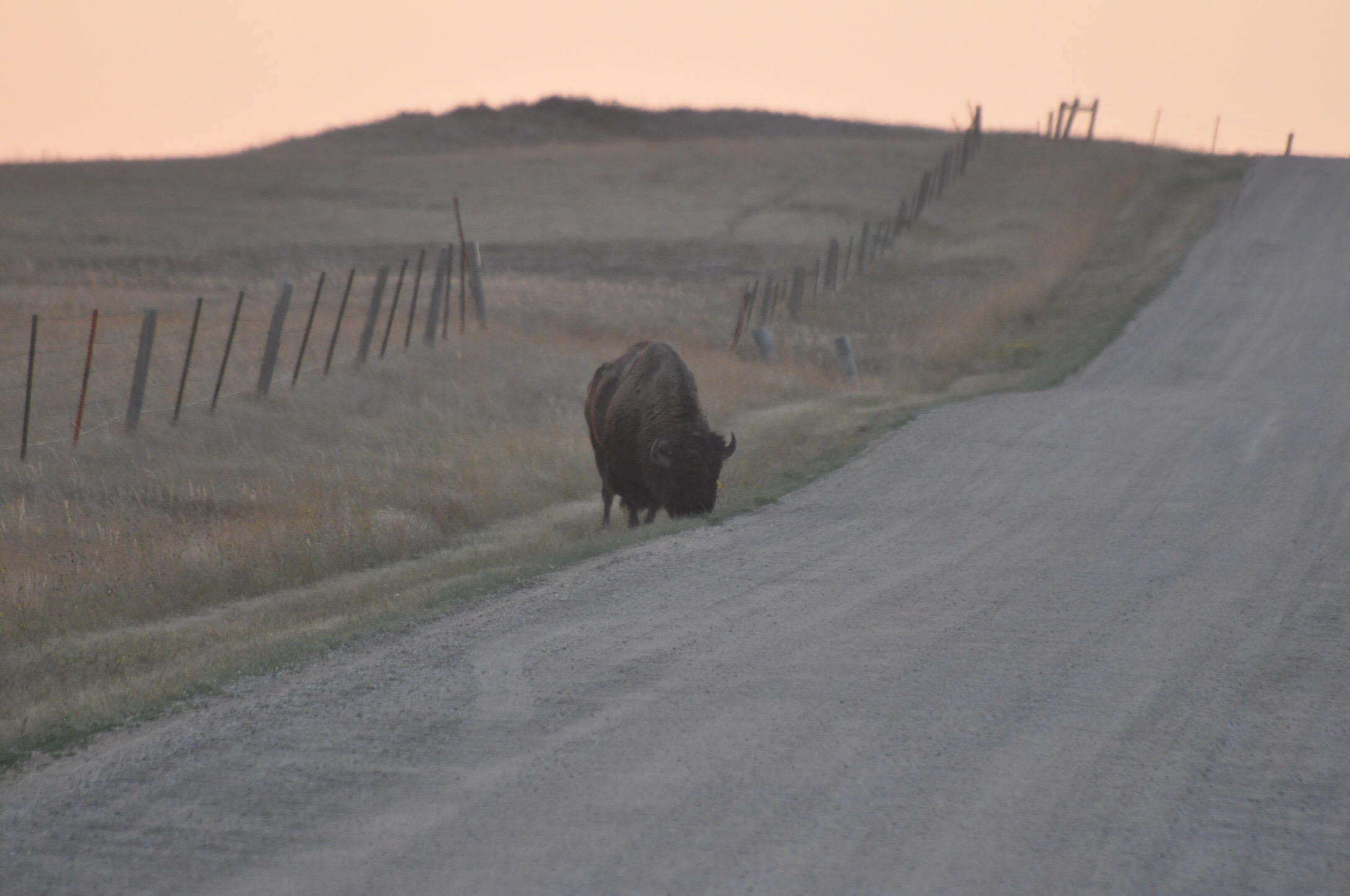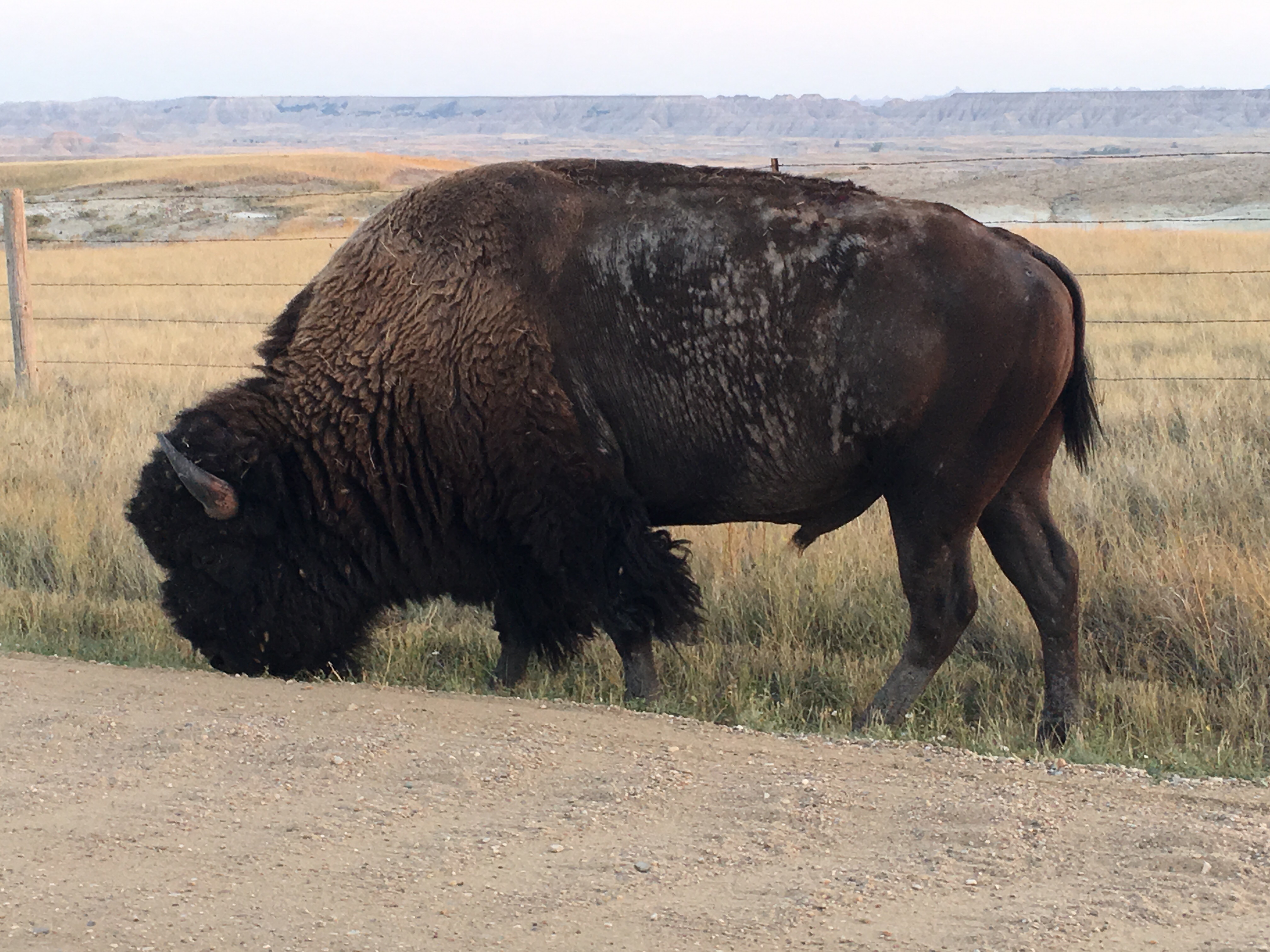 After the buffalo we stopped to watch the sunset.