One of my favorite Halloween traditions - trick or treating at the grocery store.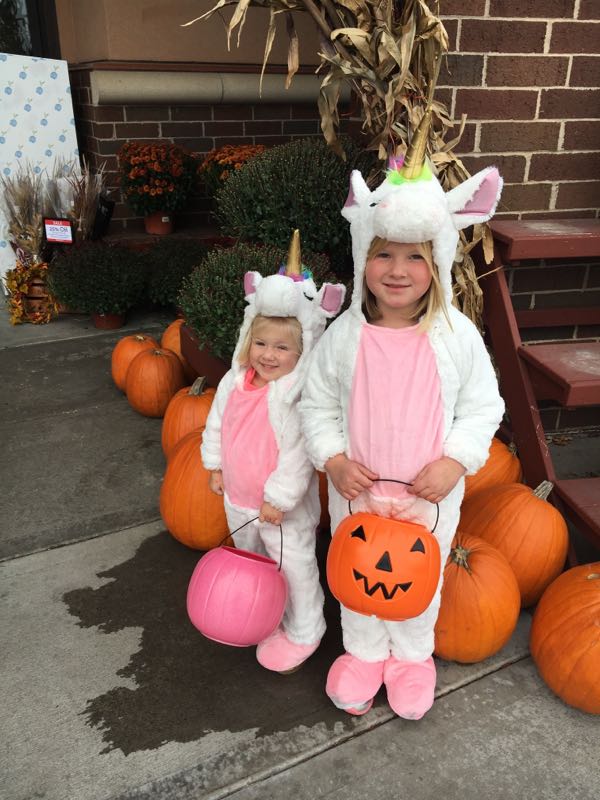 All of the grocery stores here do it, but this one is always the best. It's never crowded. They give out lots of treats. They let the kids decorate cookies... which was a bad idea in their white costumes. Luckily the green icing Olivia wiped all over hers came out in the wash.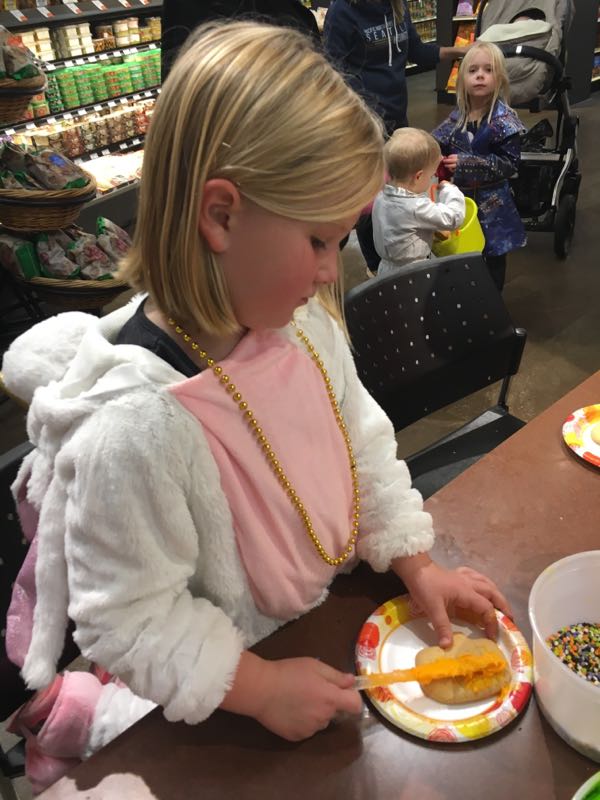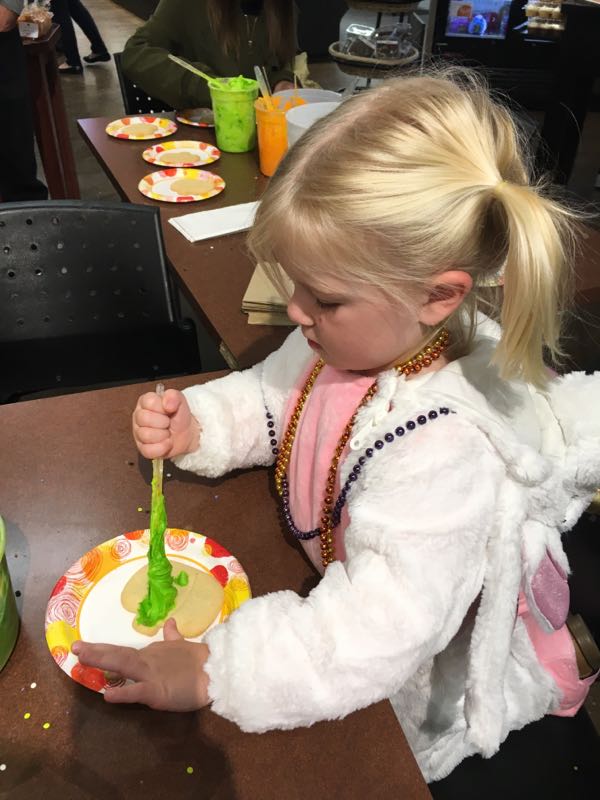 The best part of the whole evening? The DJ.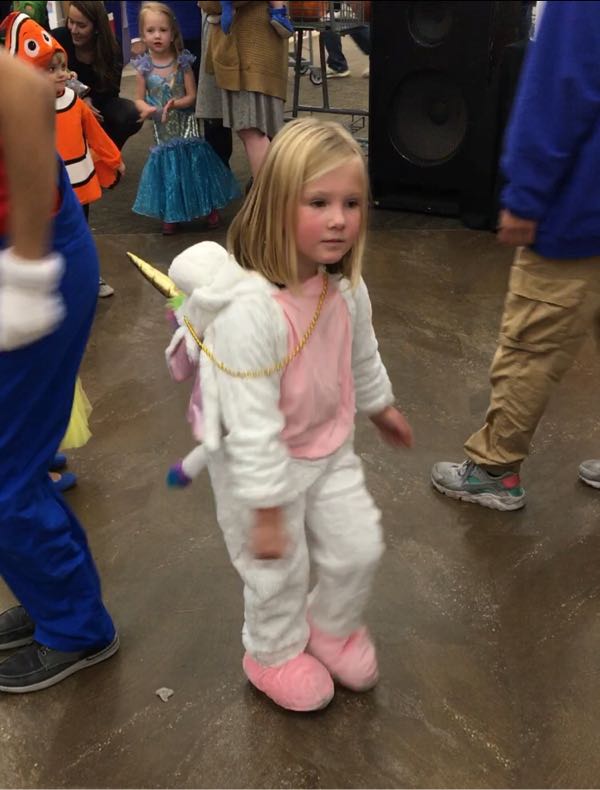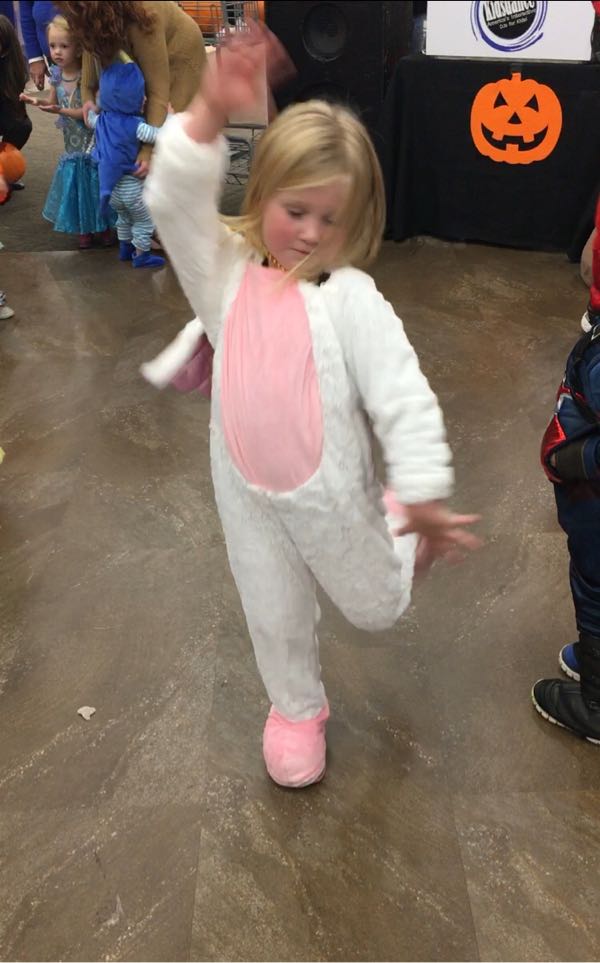 Emma would have danced the night away. I had to bribe her with a Dairy Queen blizzard to get her out of there. Olivia was done after one song.