kids
distance learning: day 41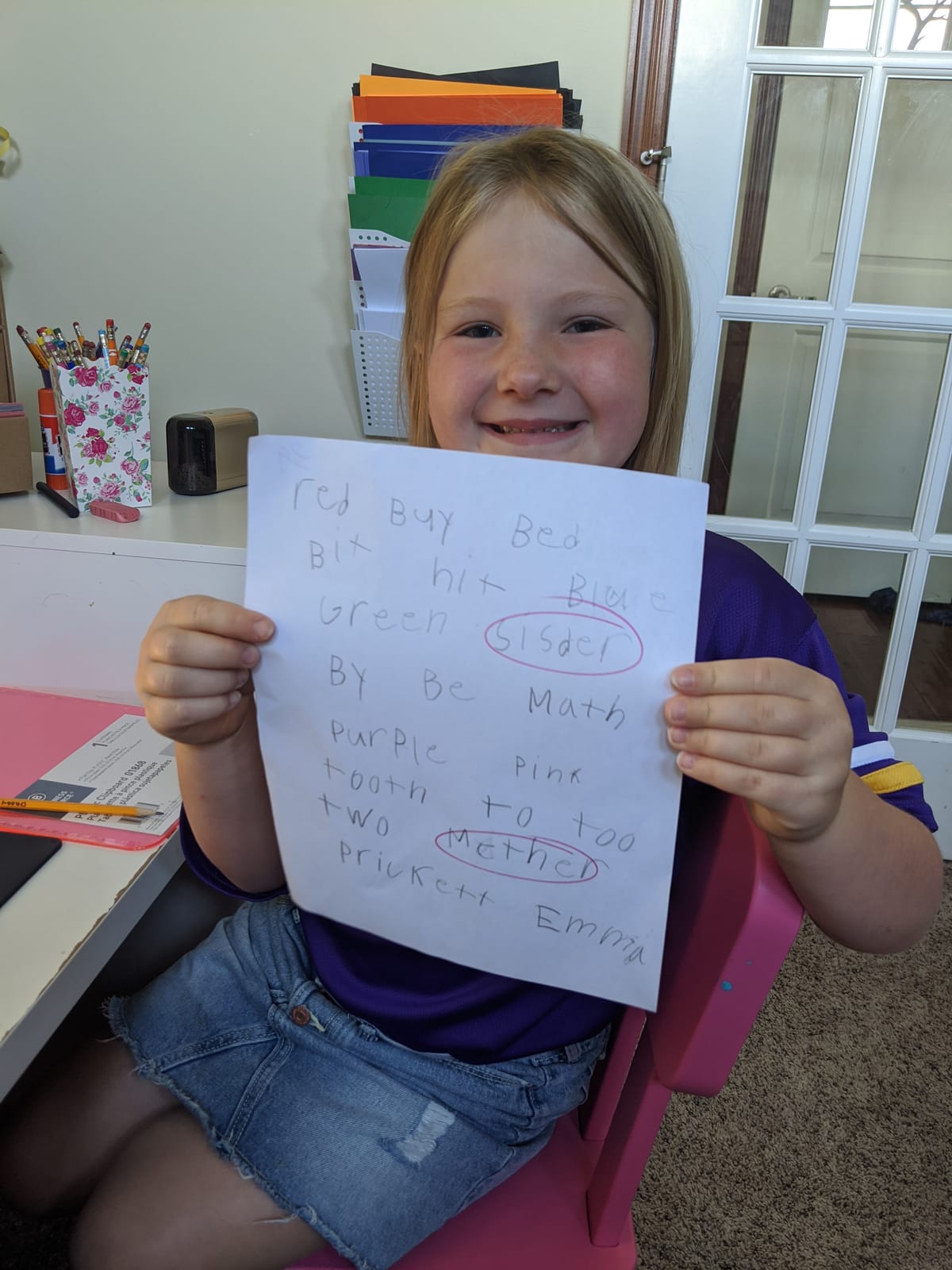 It's the last week of school! Emma had some assignments to complete Monday morning, and in the afternoon we went up to the school to say goodbye to her teacher.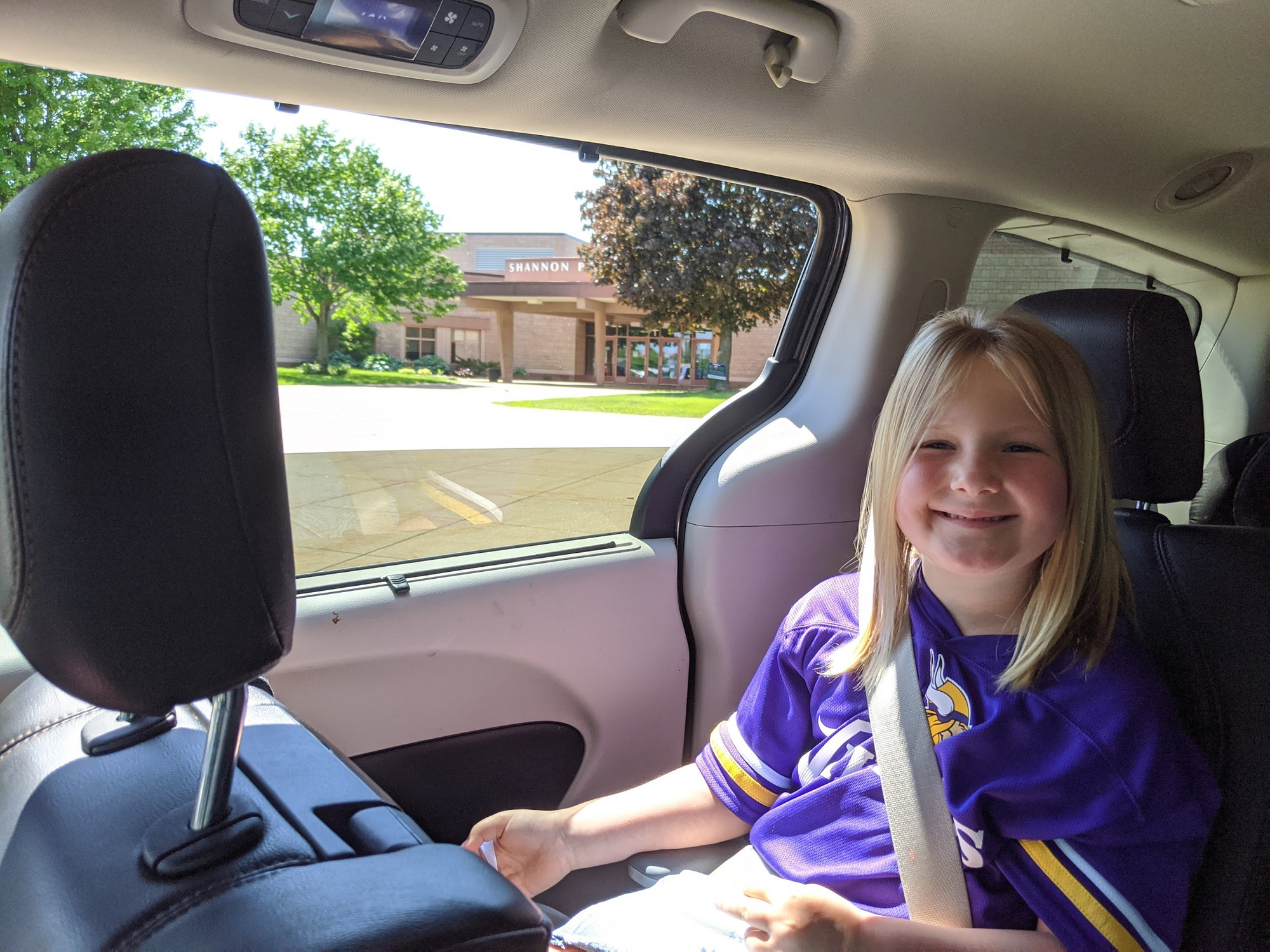 Her teacher gave each kid in her class a custom clipboard with memories from 1st grade.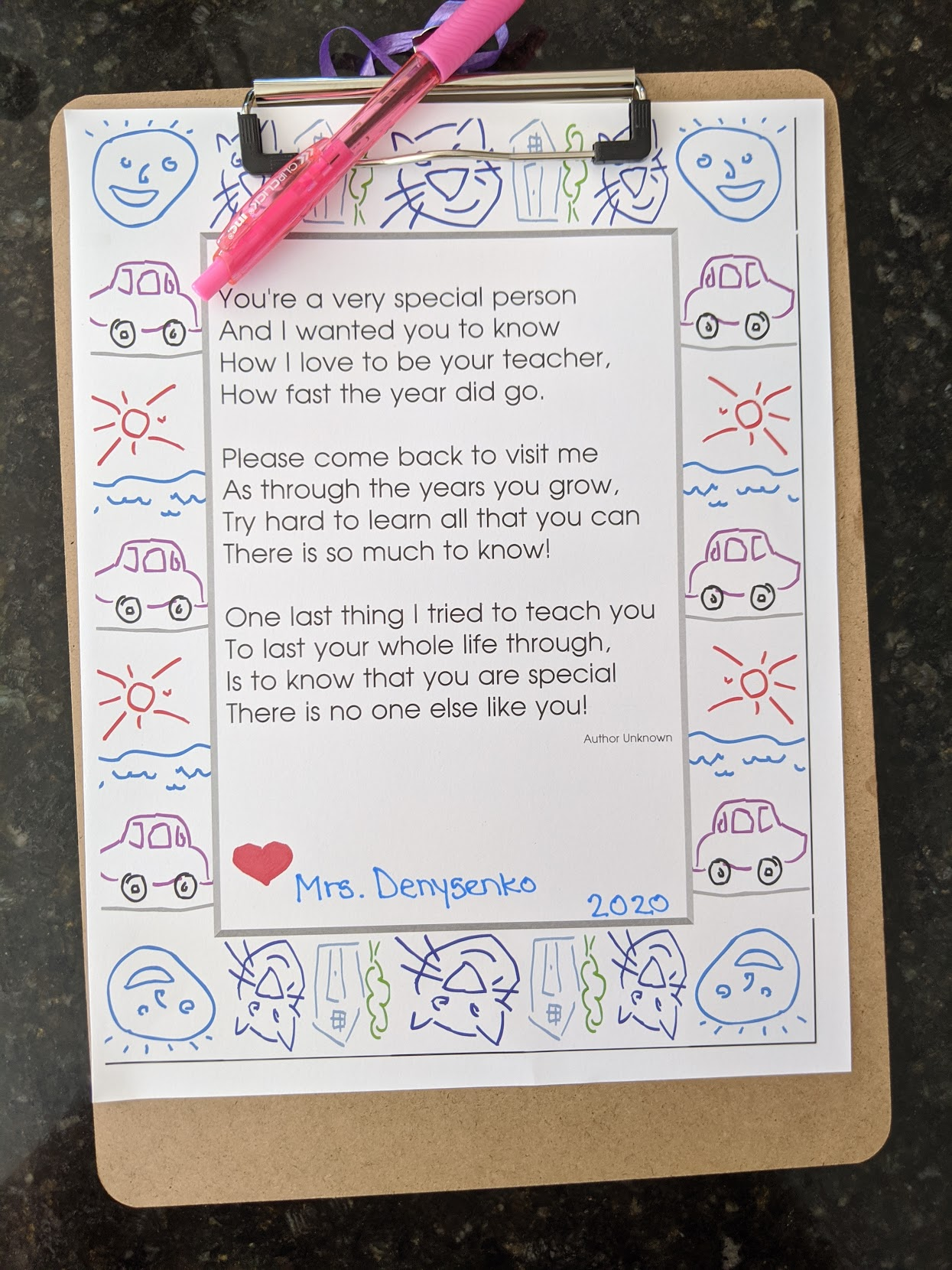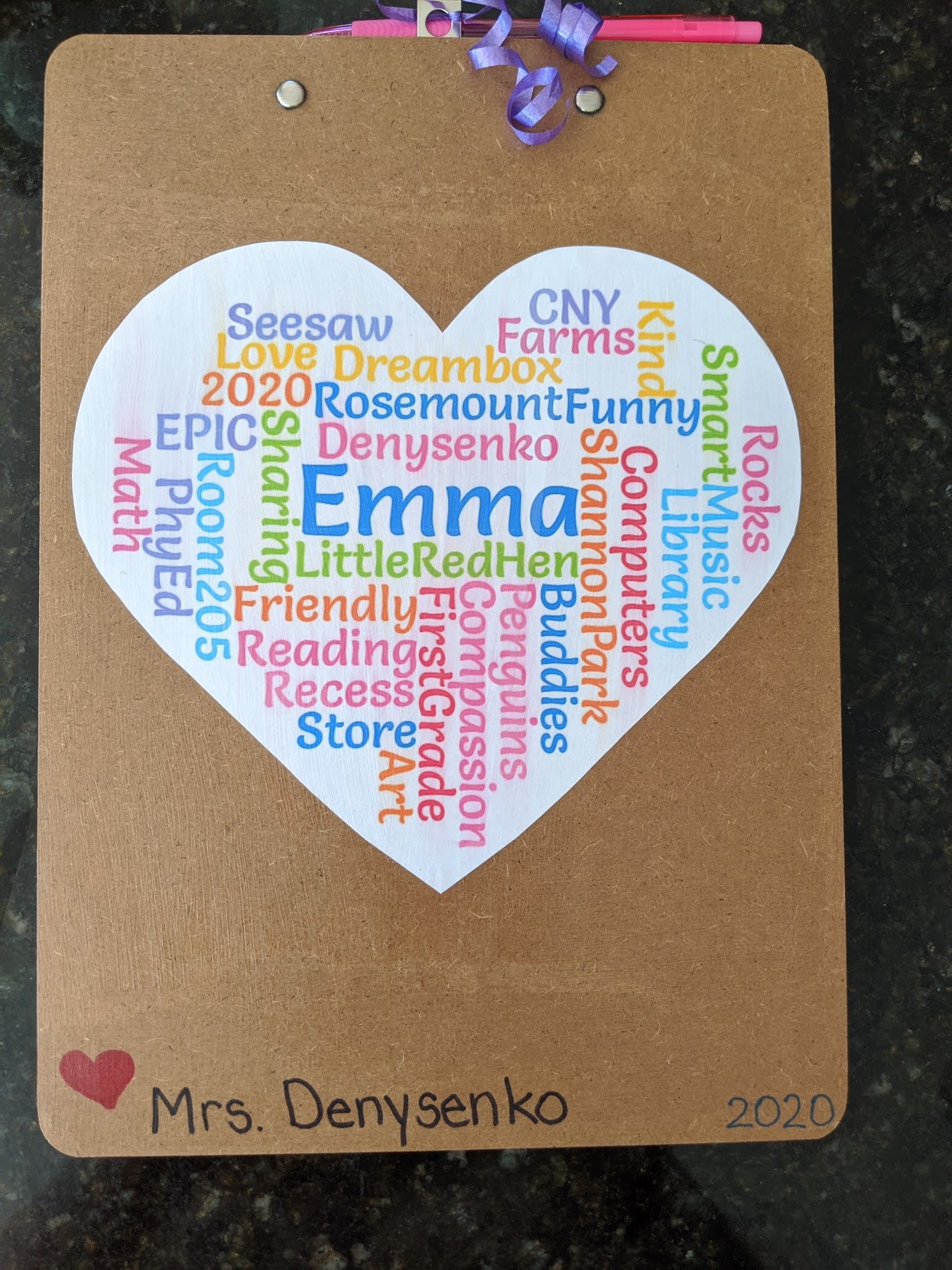 I have a feeling Emma will be stopping by her 1st grade teacher's room a lot for extra hugs on her way to her 2nd grade classroom!