kids
distance learning: day 43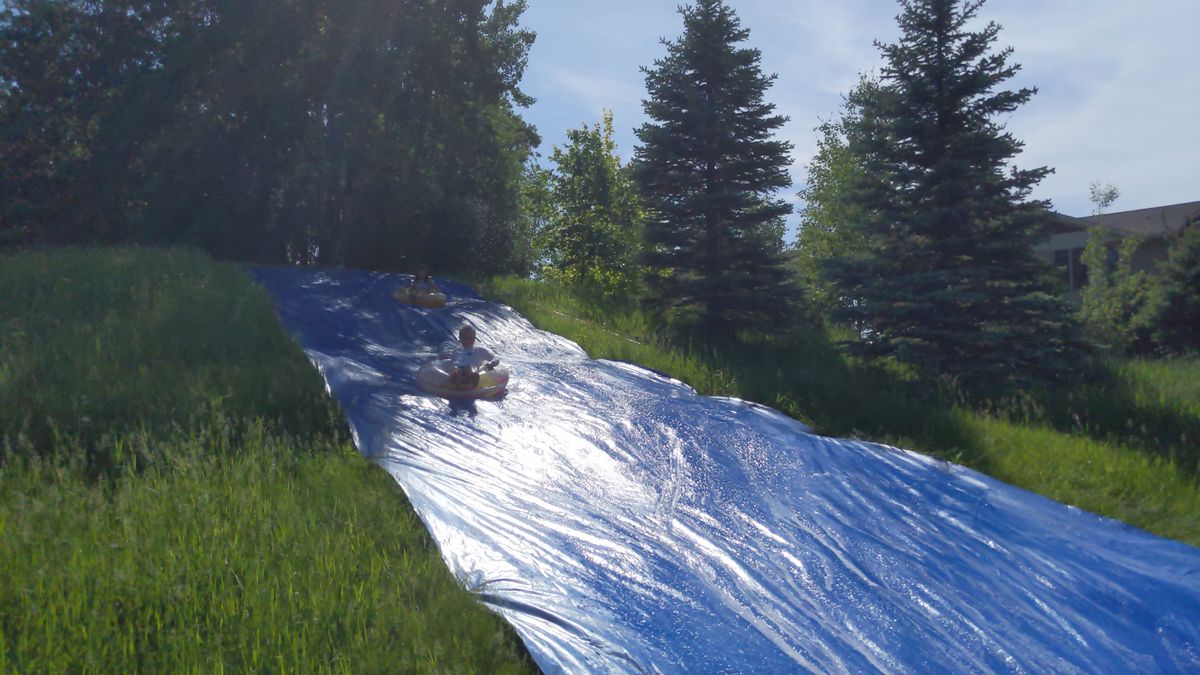 Today Emma had a meeting with her librarian, art teacher, music teacher and PE teacher. They did some stretching, fun games and singing.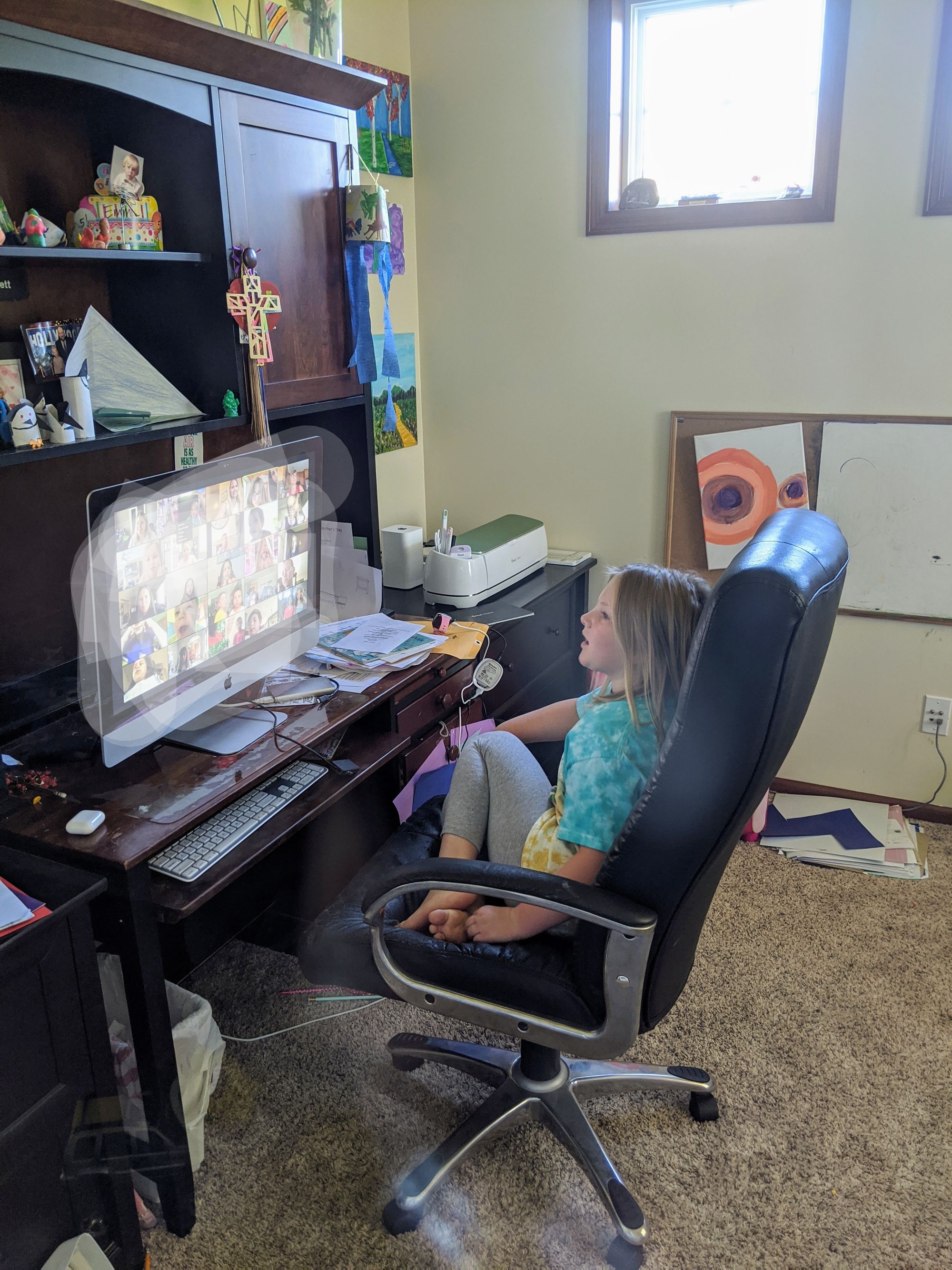 At some point today Olivia decided she wanted to "get funky". I wasn't sure what that meant, but apparently this is it.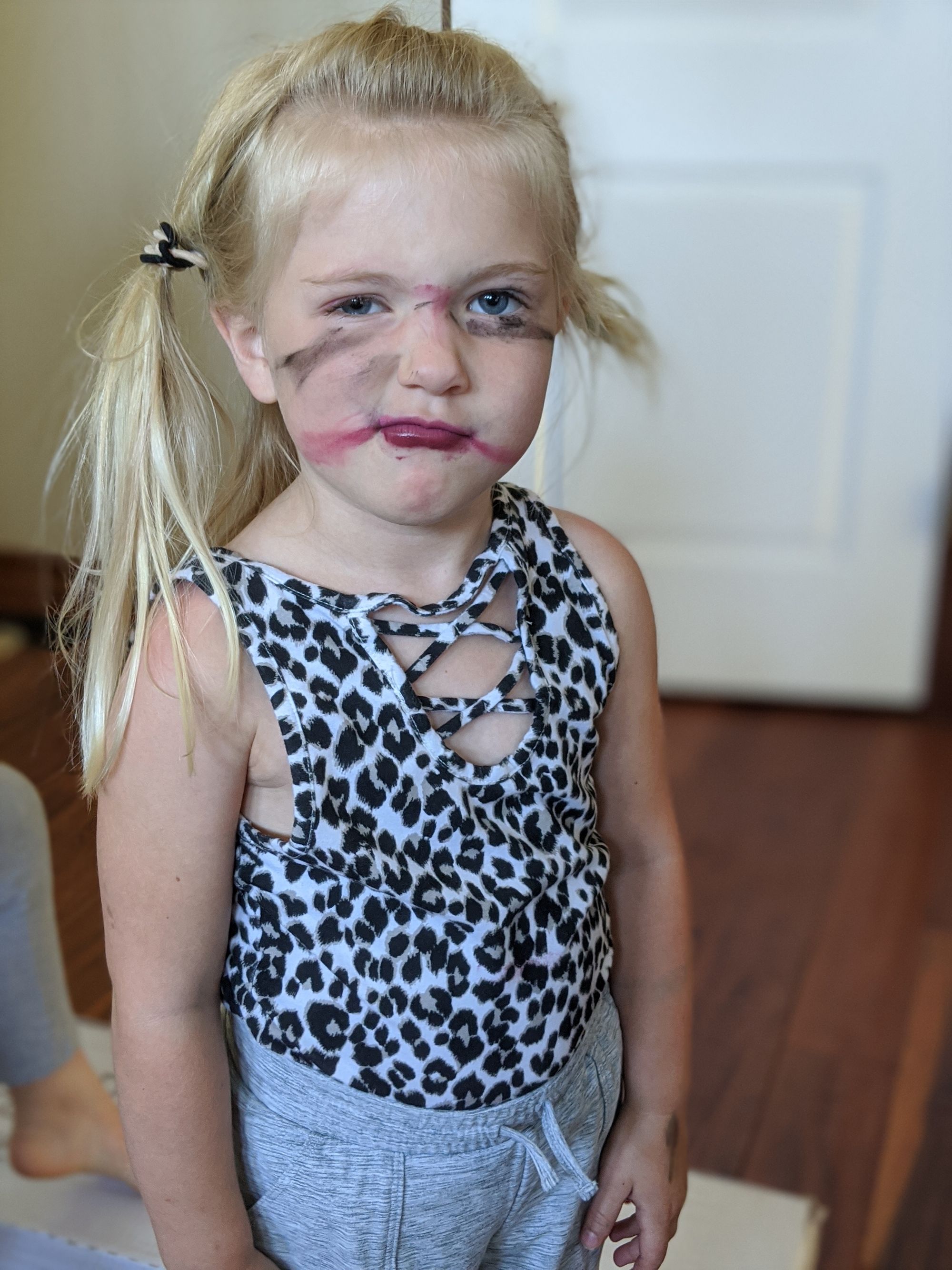 This afternoon Emma got to have some slip and slide fun at a friend's house. This is our monster mountain neighborhood snow hill. Since our pool isn't open it's been turned into a giant downhill slip and slide. Next time I'm going!