I've been waiting a long time for this day! Olivia is finally old enough for the 3s class at gymnastics, which means I don't have to do it with her.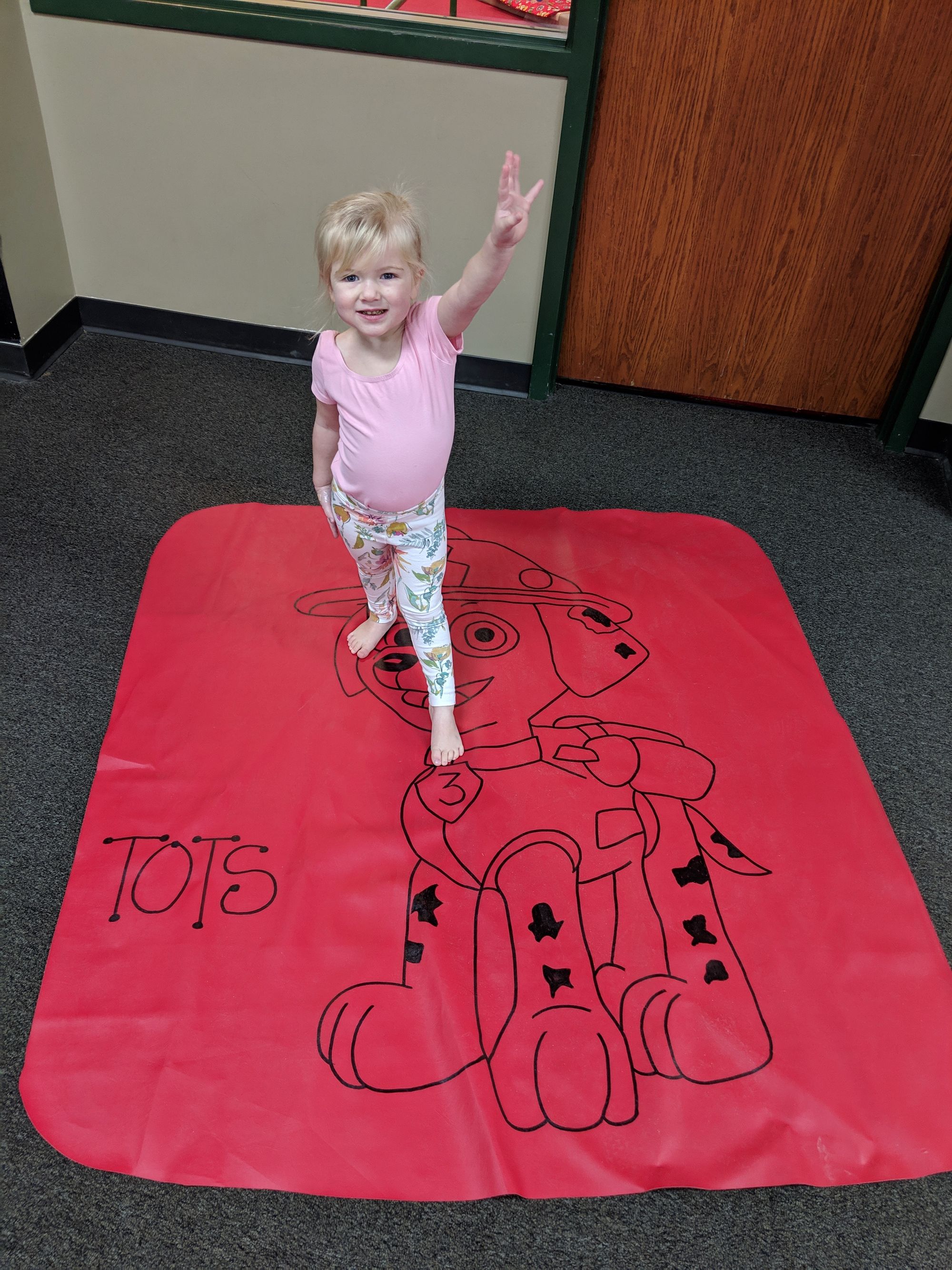 She was soooo excited to be able to do the class all by herself!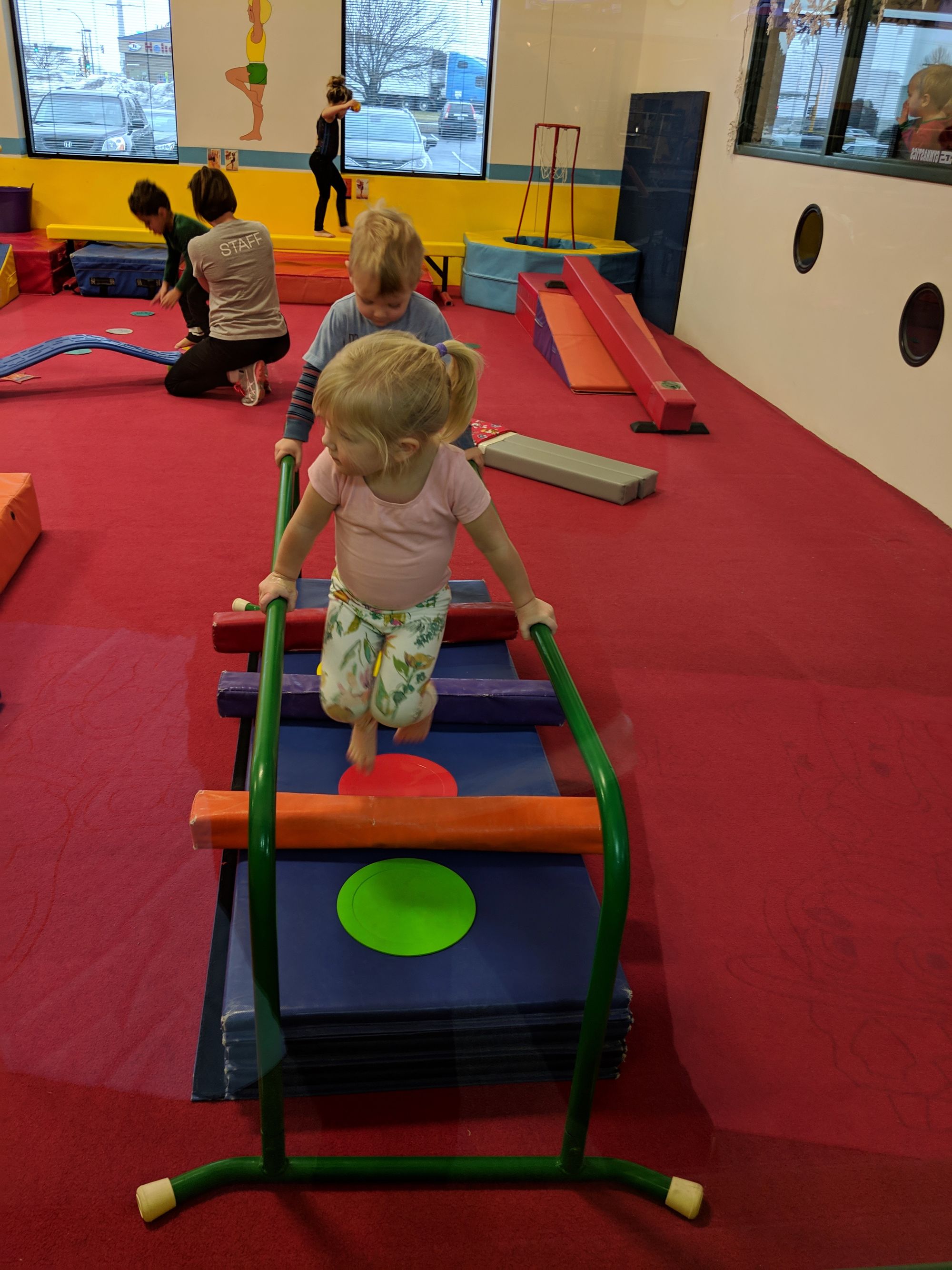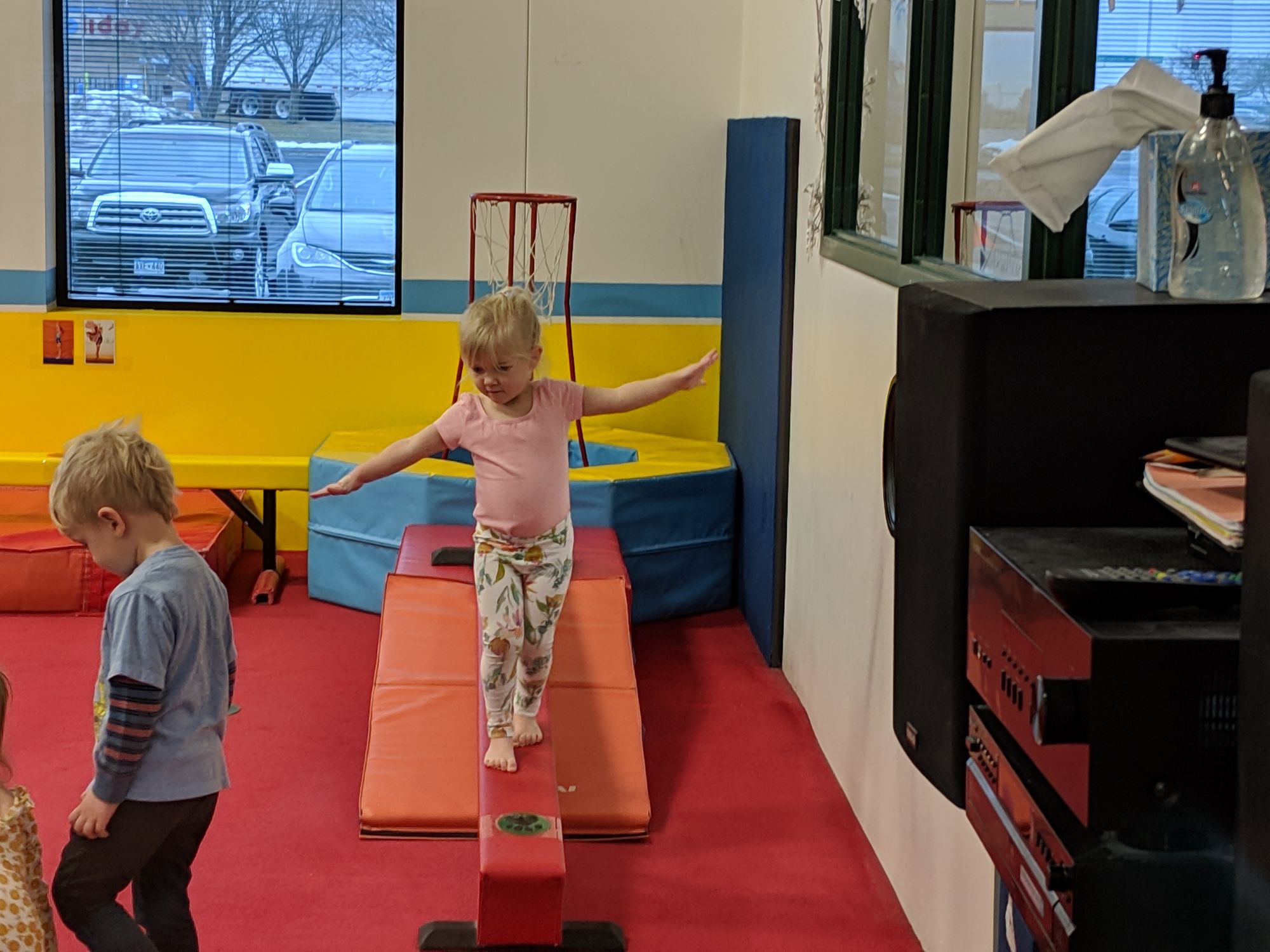 She was also very excited it was a Paw Patrol theme. That's her favorite show to watch right now.