Braden has always wanted to try ice fishing, so I signed him and Emma up for a family ice fishing event. He is sick, so he ended up staying home with Olivia and I took Emma.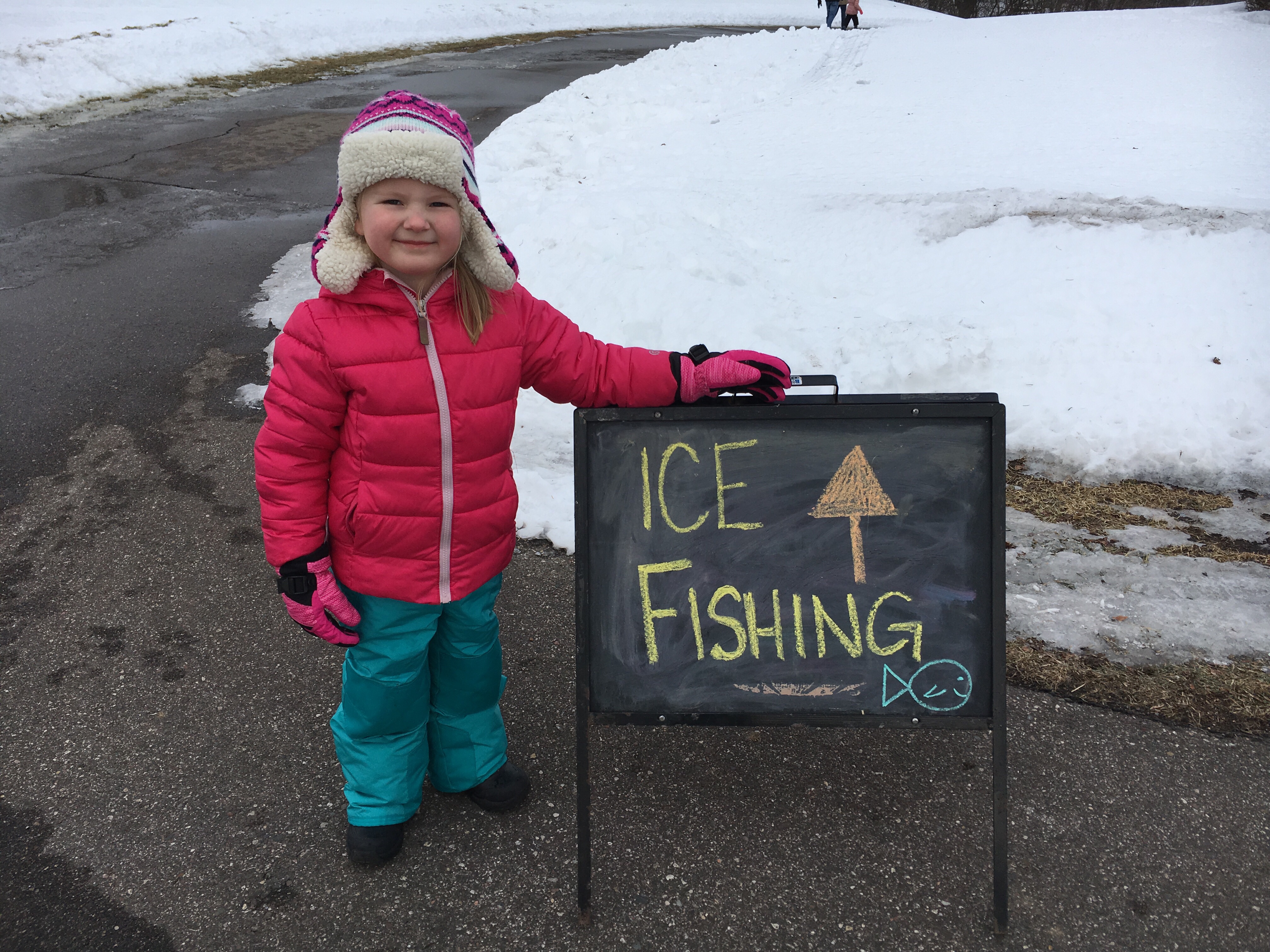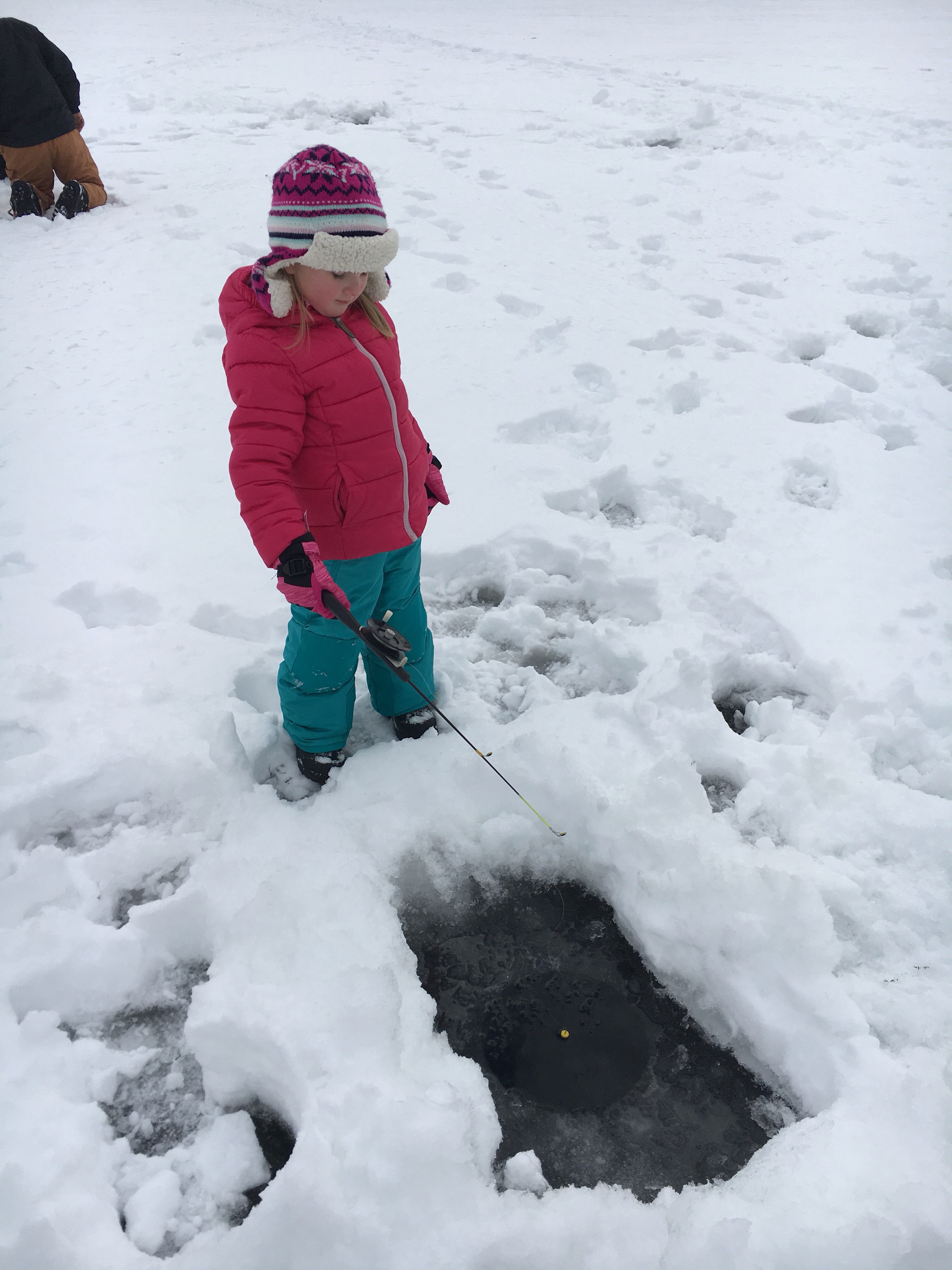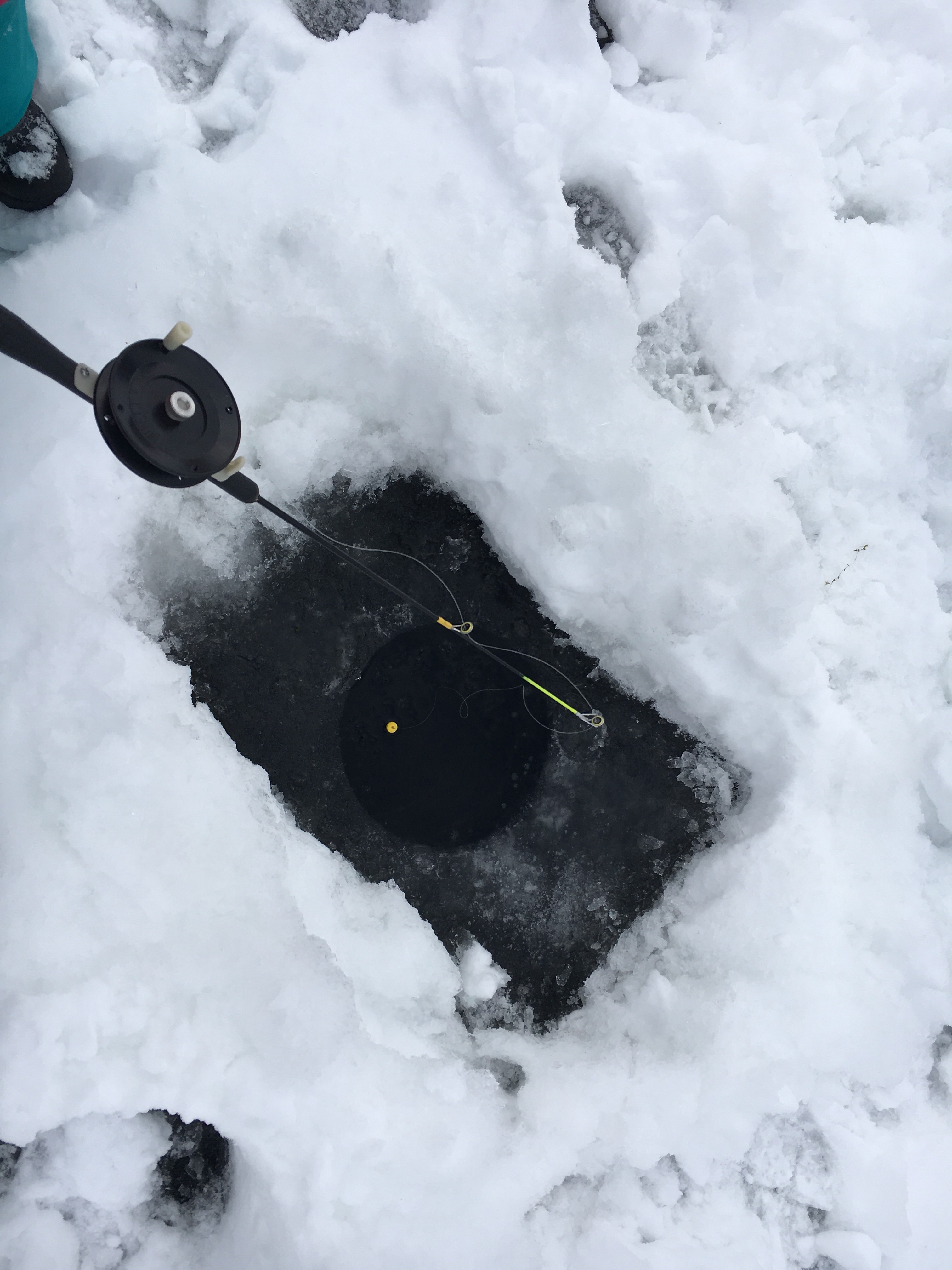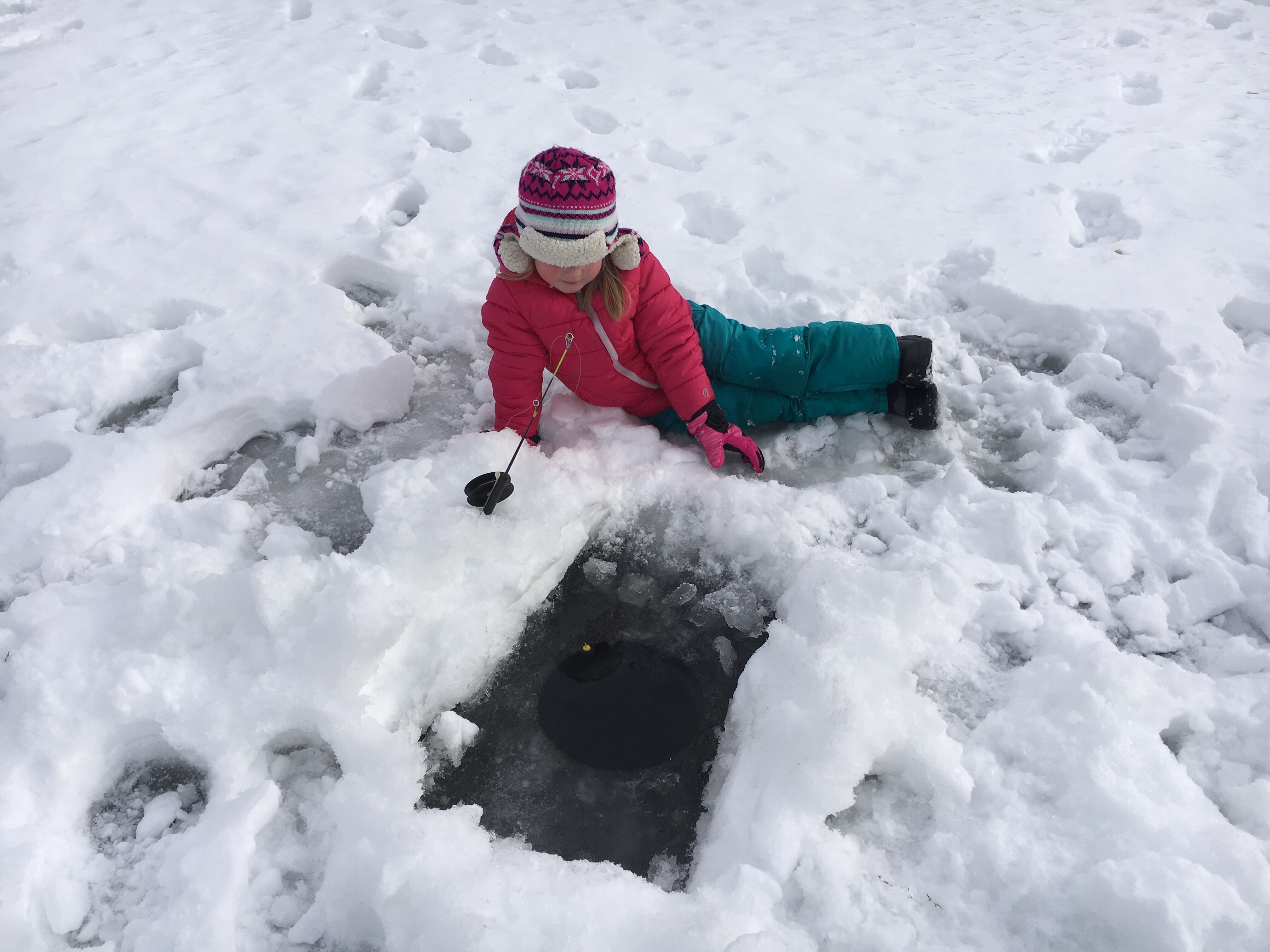 She was bummed she didn't catch any fish when the kids all around us were catching them, but she said she still had fun.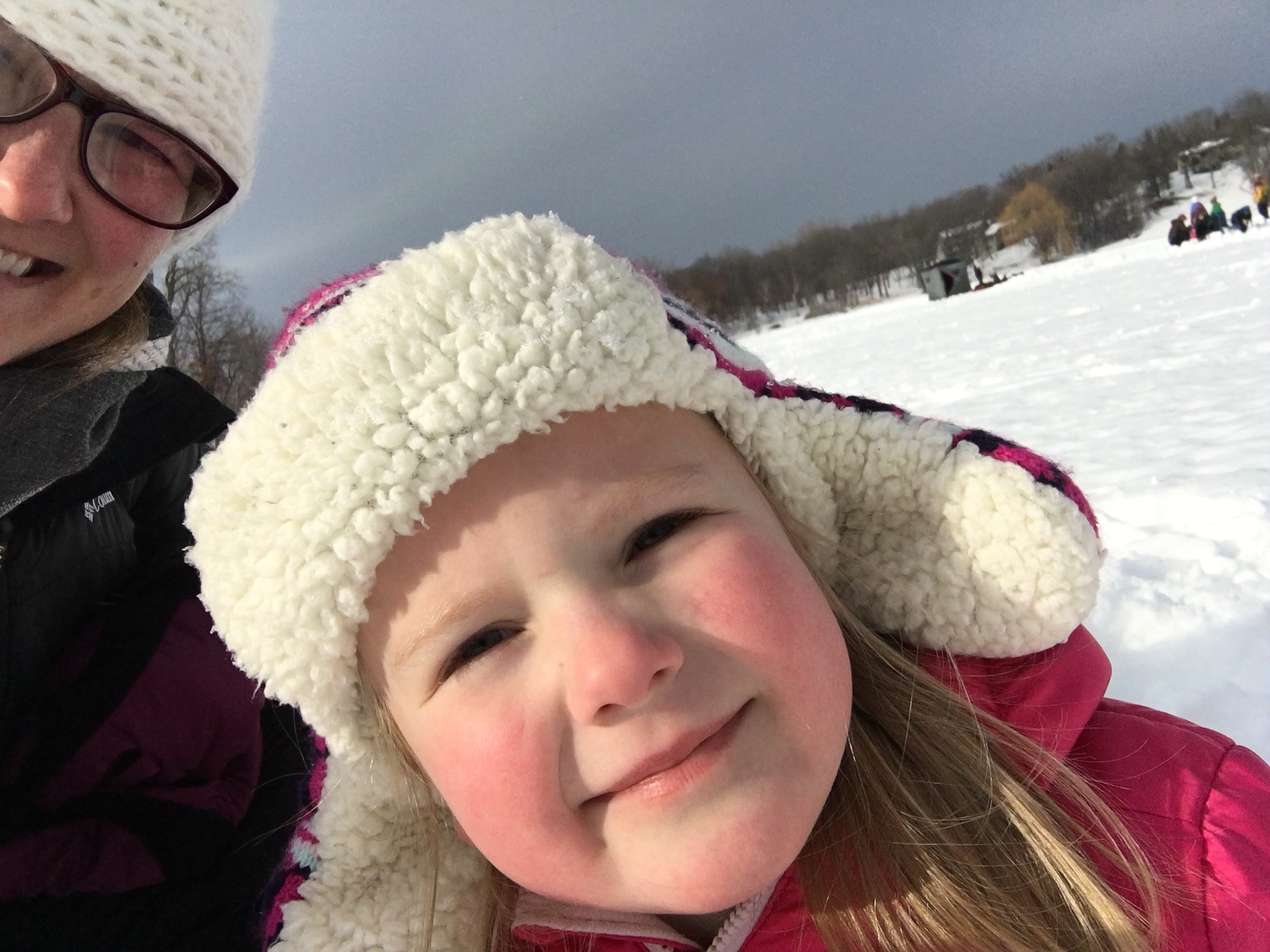 Afterward we roasted marshmallows and played at the playground.