Our travels took us to Jupiter for a day and a half. We made the most of the hot weather with a trip to the duck pond, the park and Dubois Park for some swimming.
Both girls with their toes in the sand.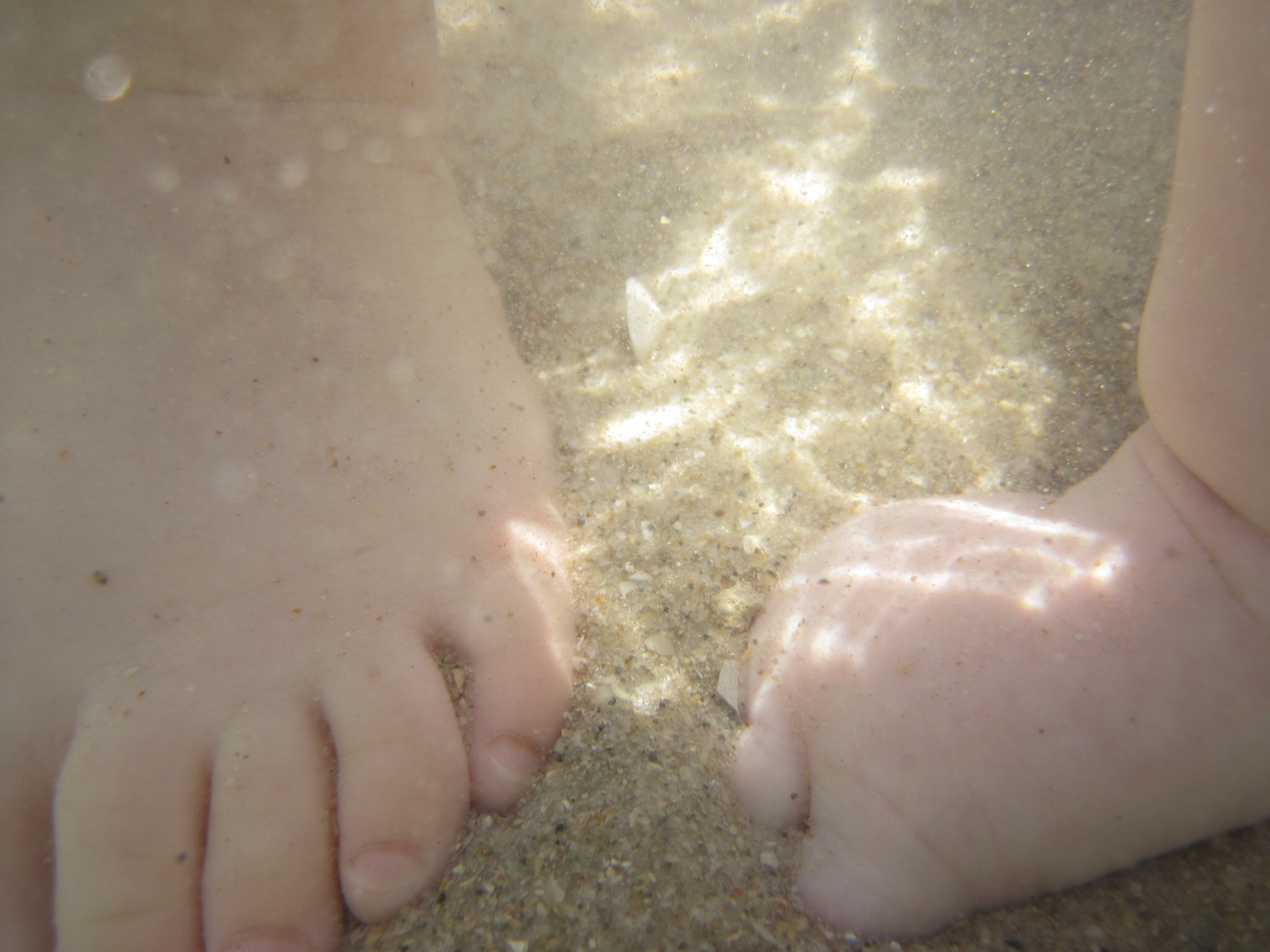 Once again… naptime.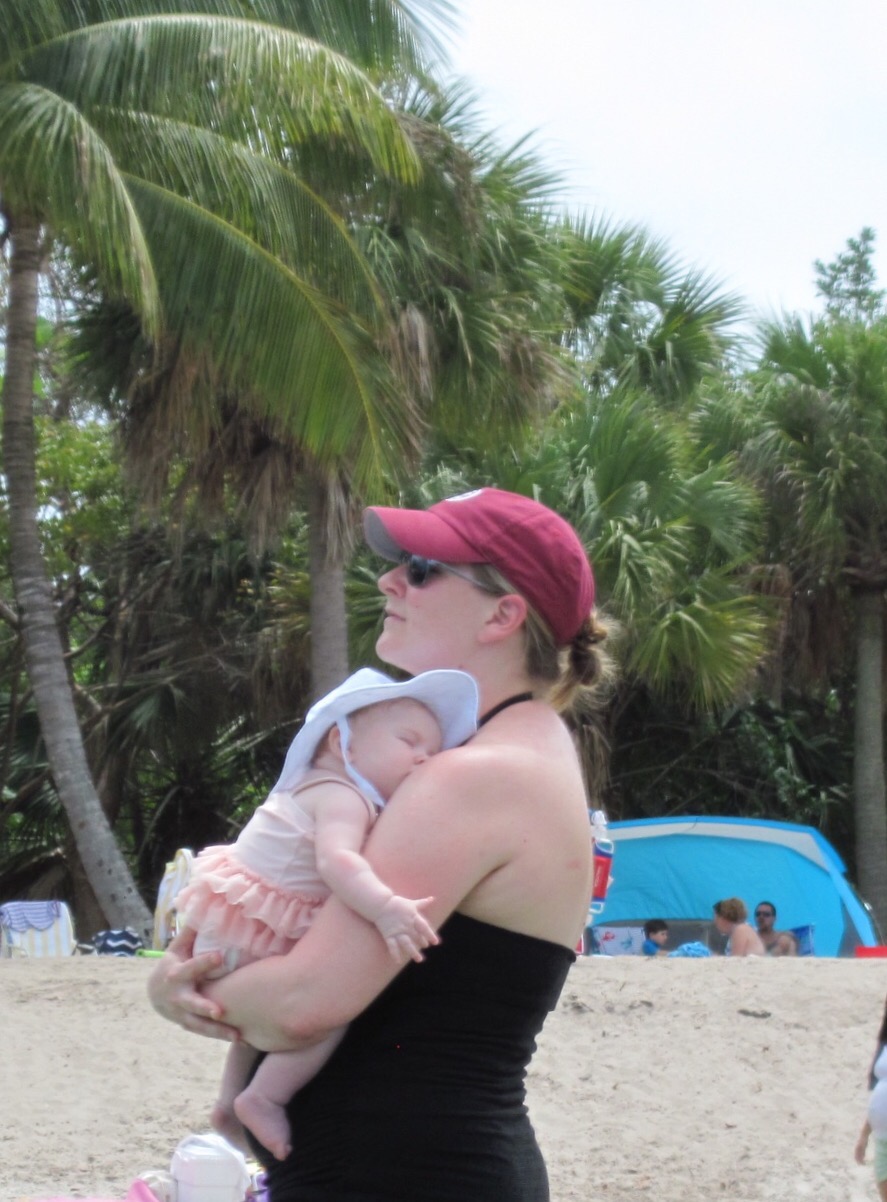 After the beach we went to our favorite lunch spot. We were regulars when we lived there, and after being gone for two years they still remember us.