While Emma got to dress up for jersey day on Friday, Olivia got to dress up for pajama day at her school. She insisted on a skirt with her pajamas.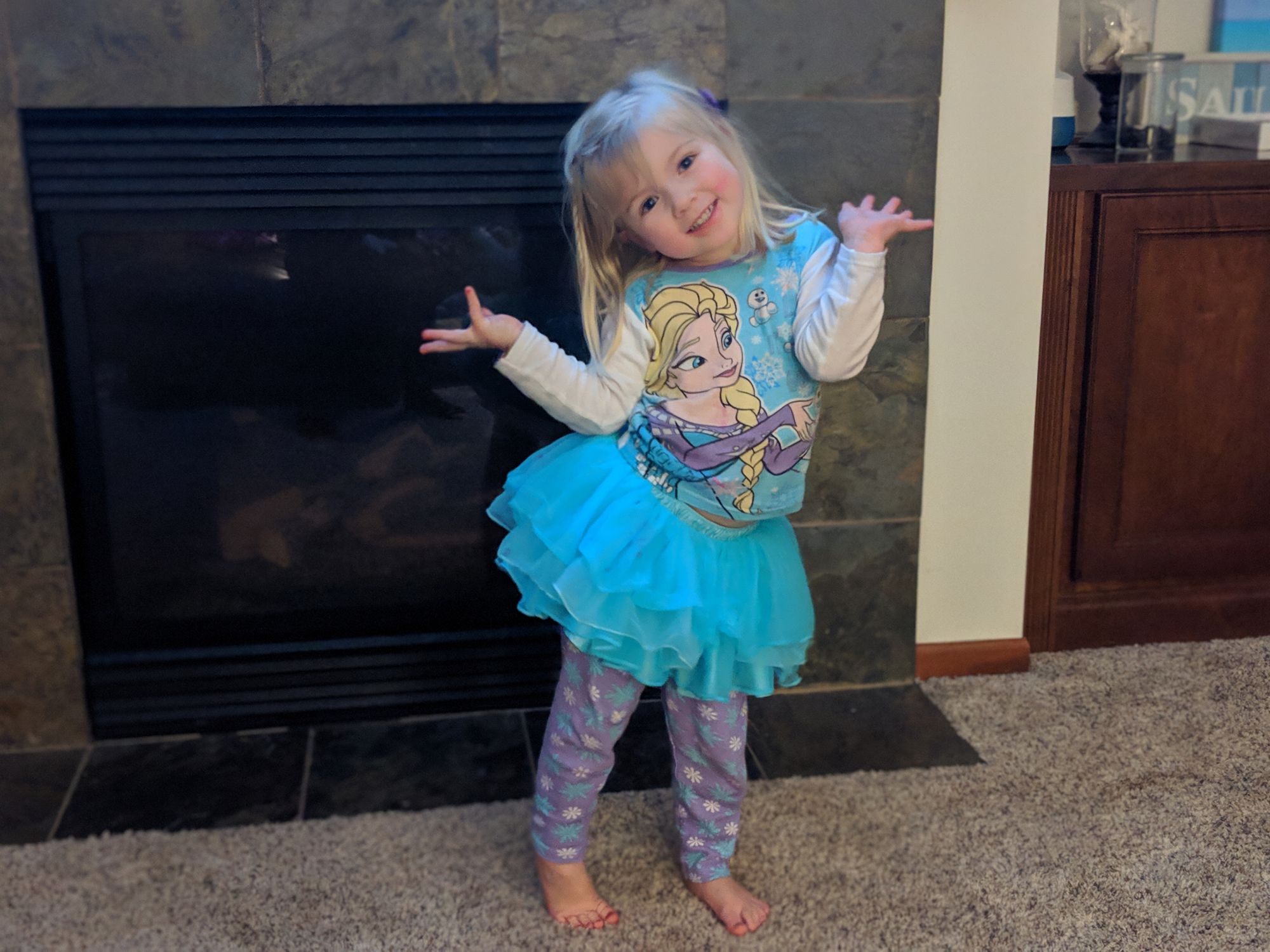 After school Olivia and I met one of her friends at Chick-fil-A. Lunch at Chick-fil-A is one of our favorite winter activities! It hasn't quite caught on here, so it's never busy, the kids can play while the moms eat and it's one of the few places where the girls eat every bite of their food. 👍🏼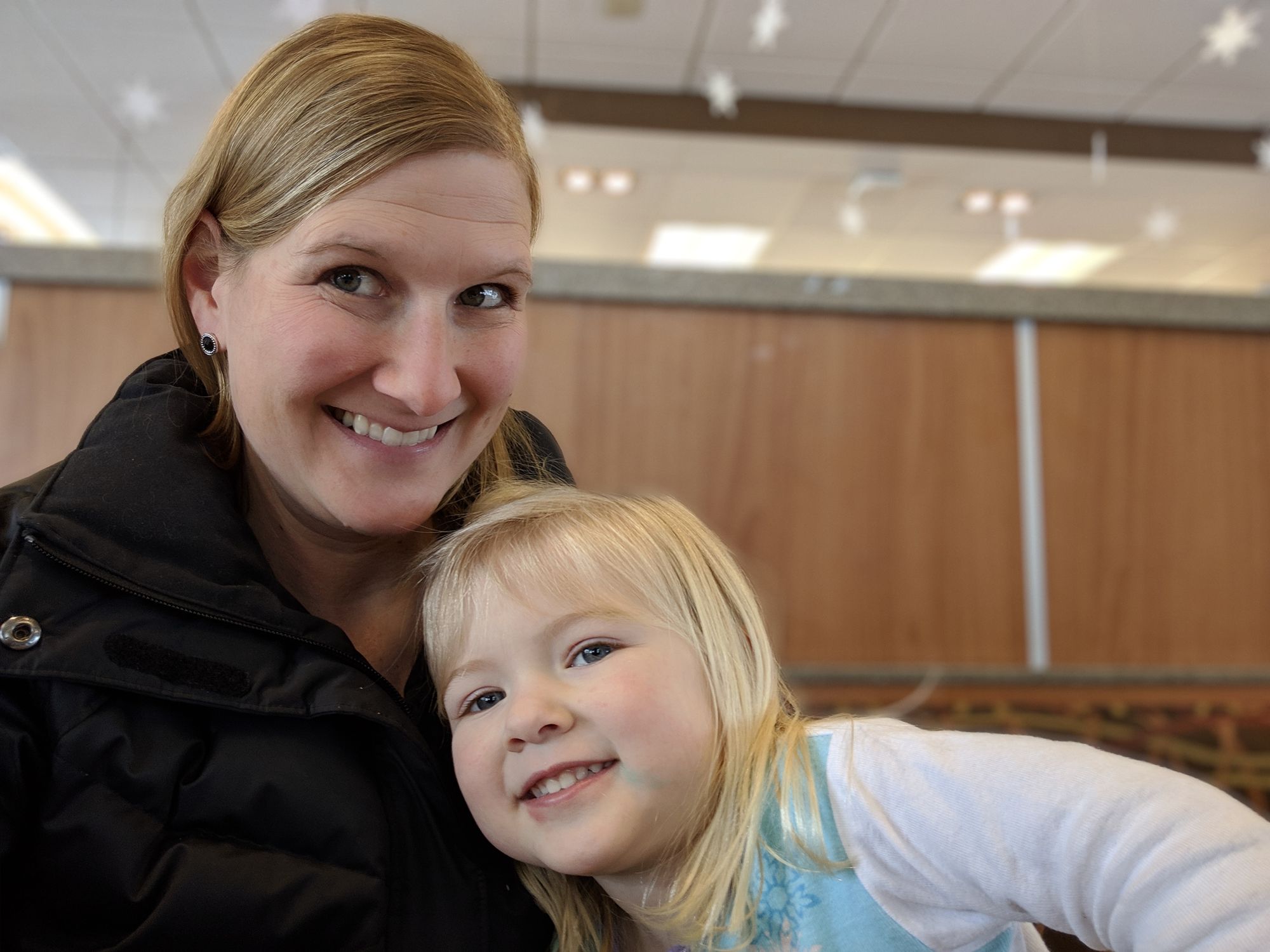 Olivia decided to eat her ice cream cone in the smallest licks ever.