I just found out about a new place this week. The girls didn't have school today and it is freezing outside, so it was the perfect day to check it out.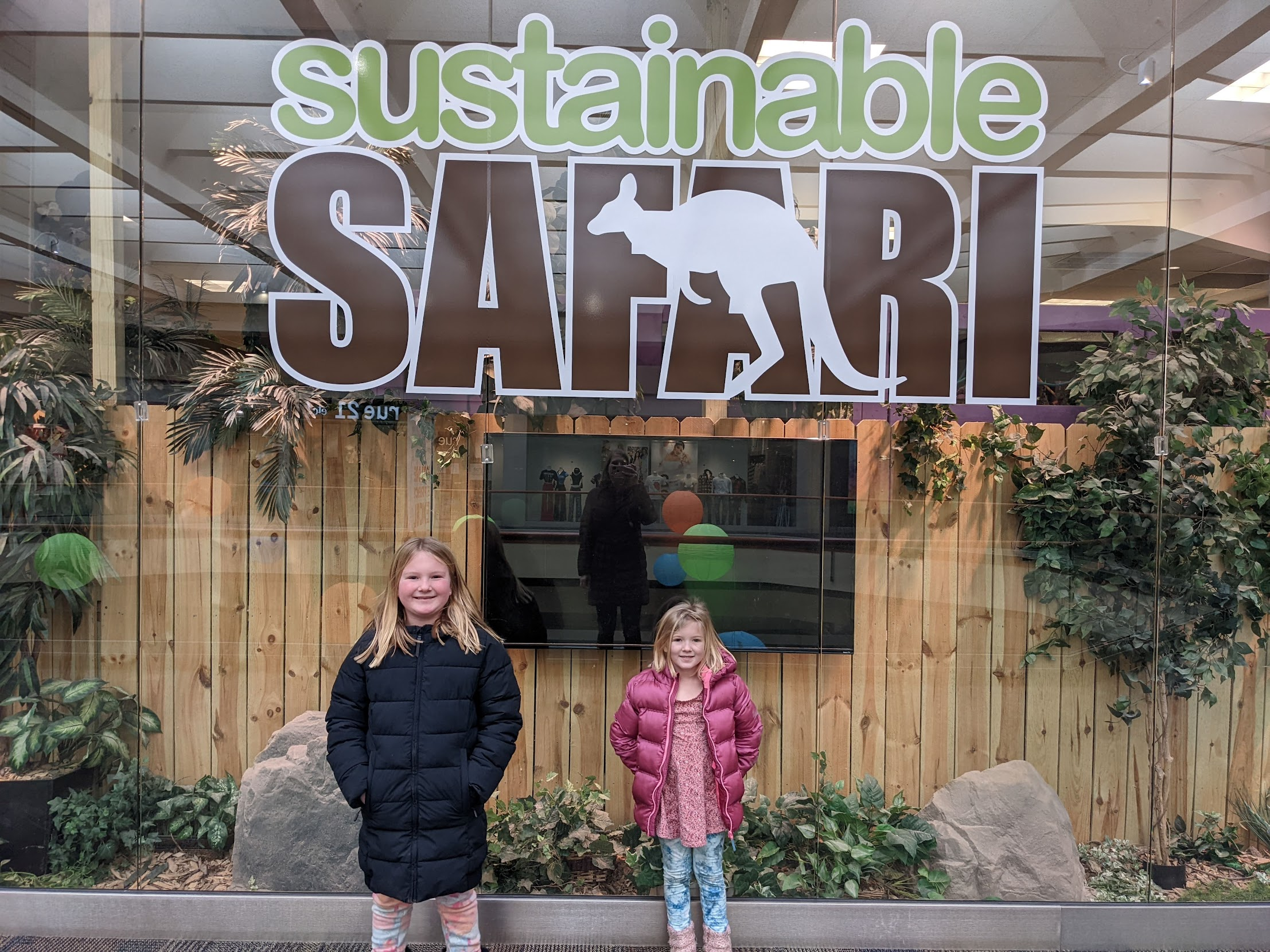 It is a pretty small place, but they have lots of cool animals. We ended up spending a couple hours there feeding, petting and holding animals.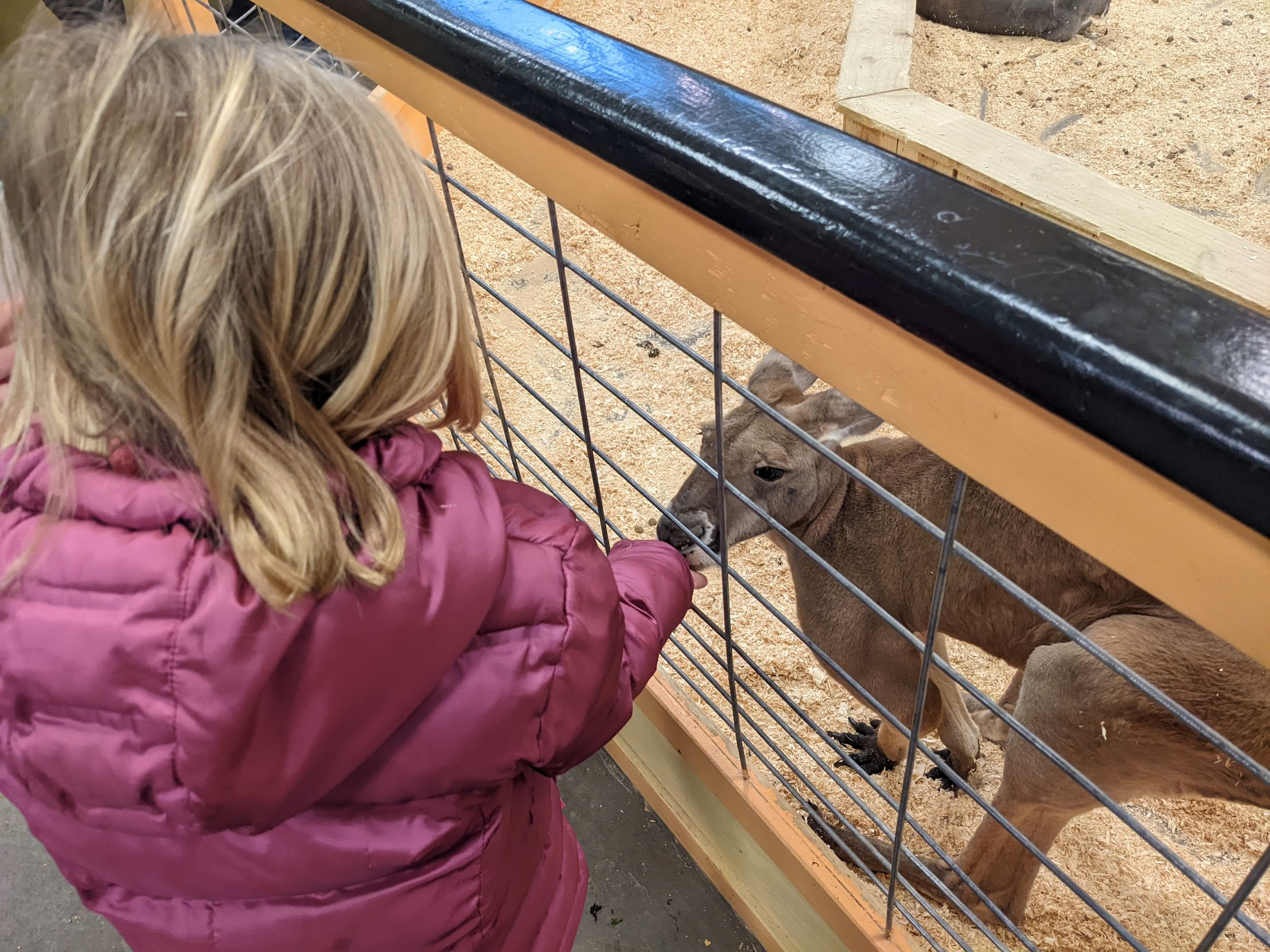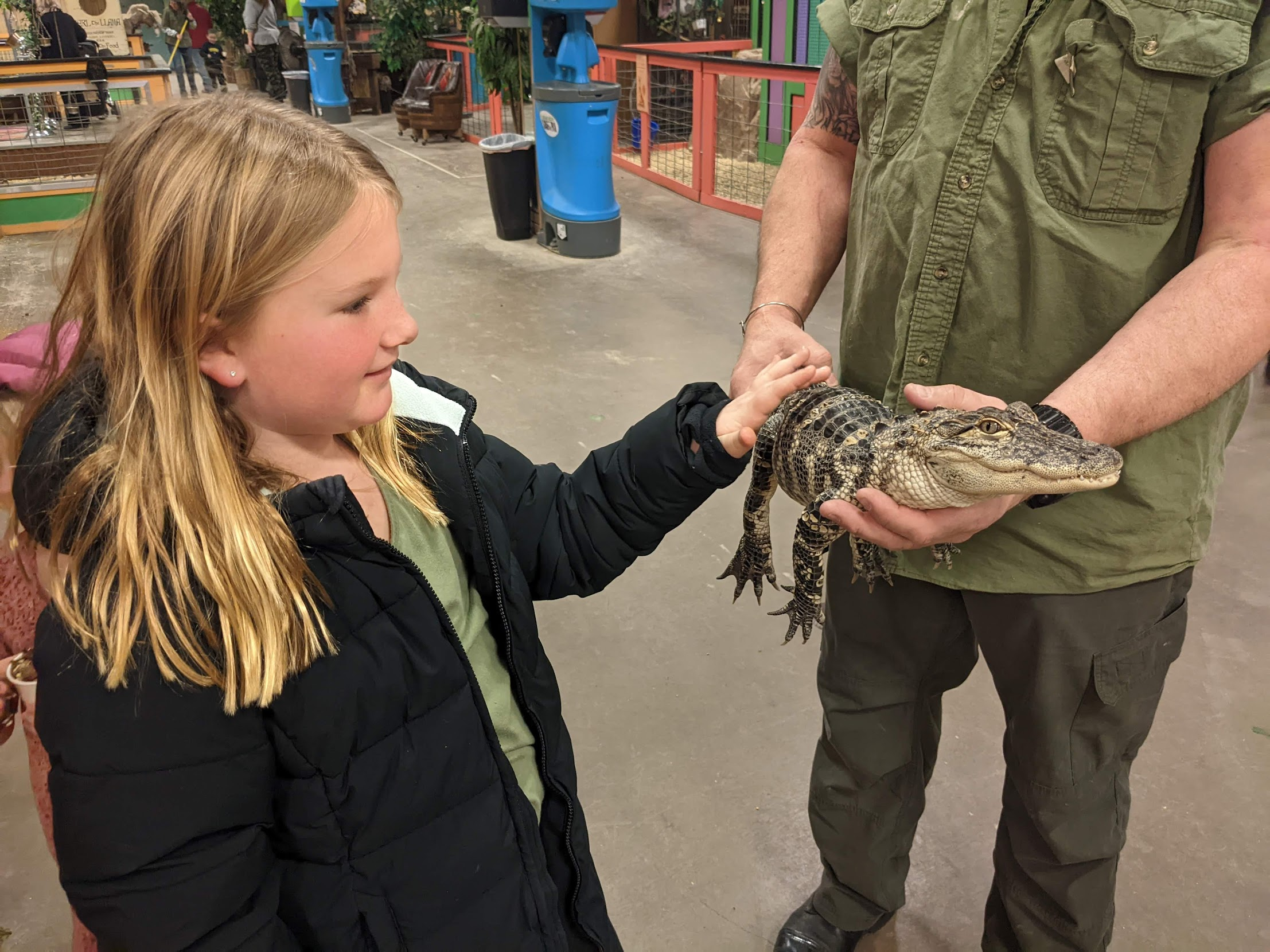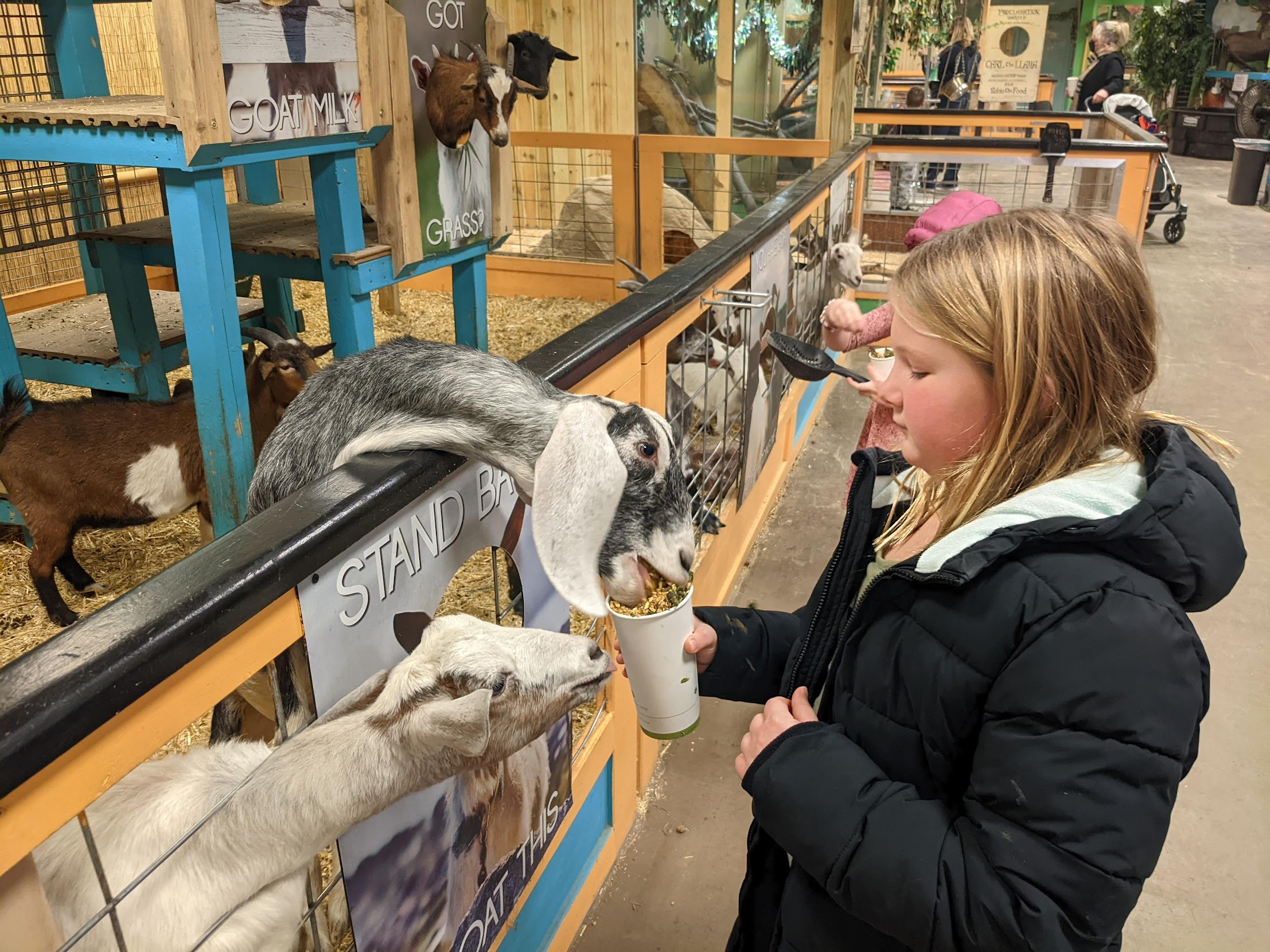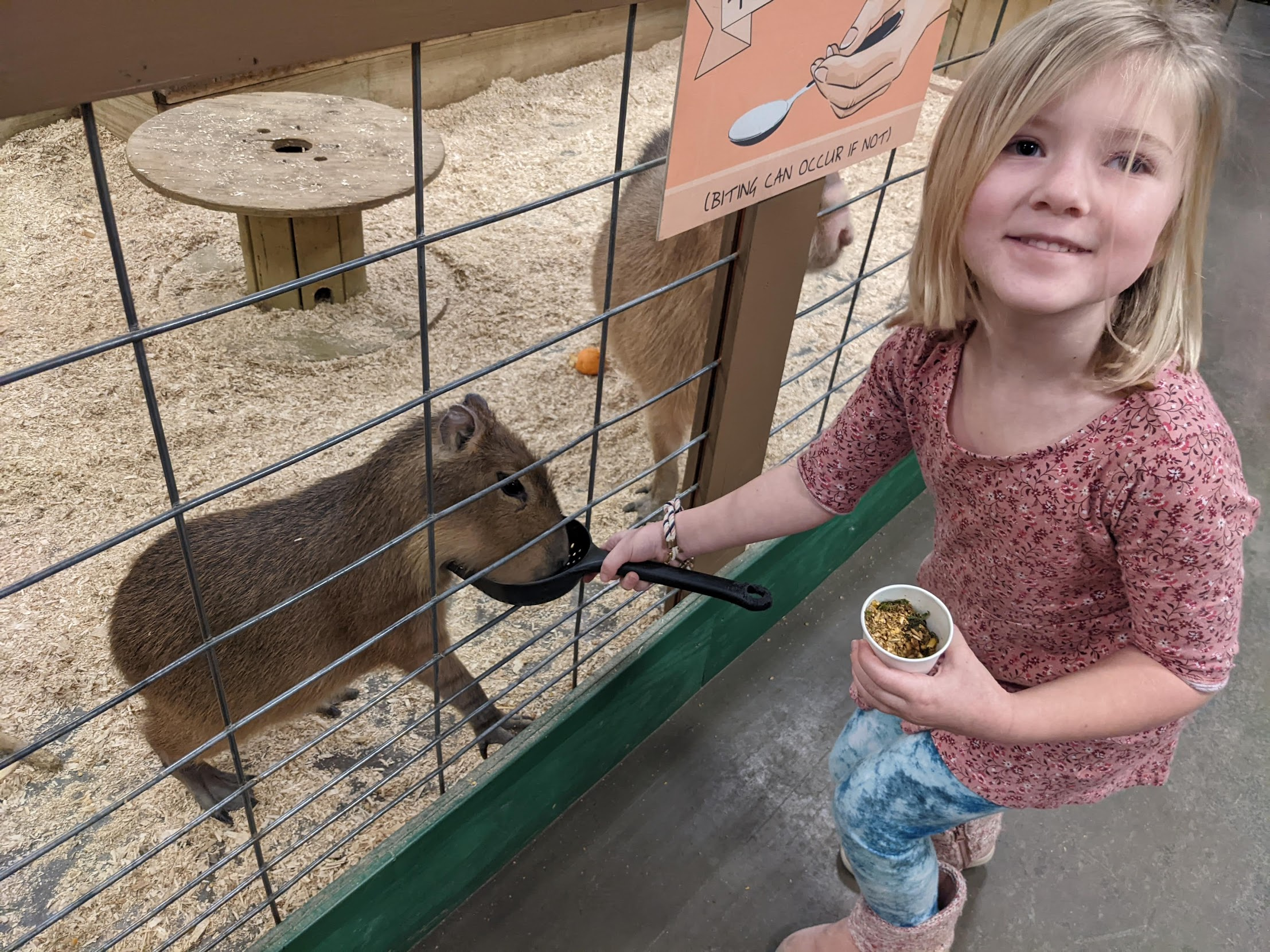 They also have some pretty cool things. Like this bowl on a string for the goats up on the 2nd level and fishing poles to feed the prairie dogs.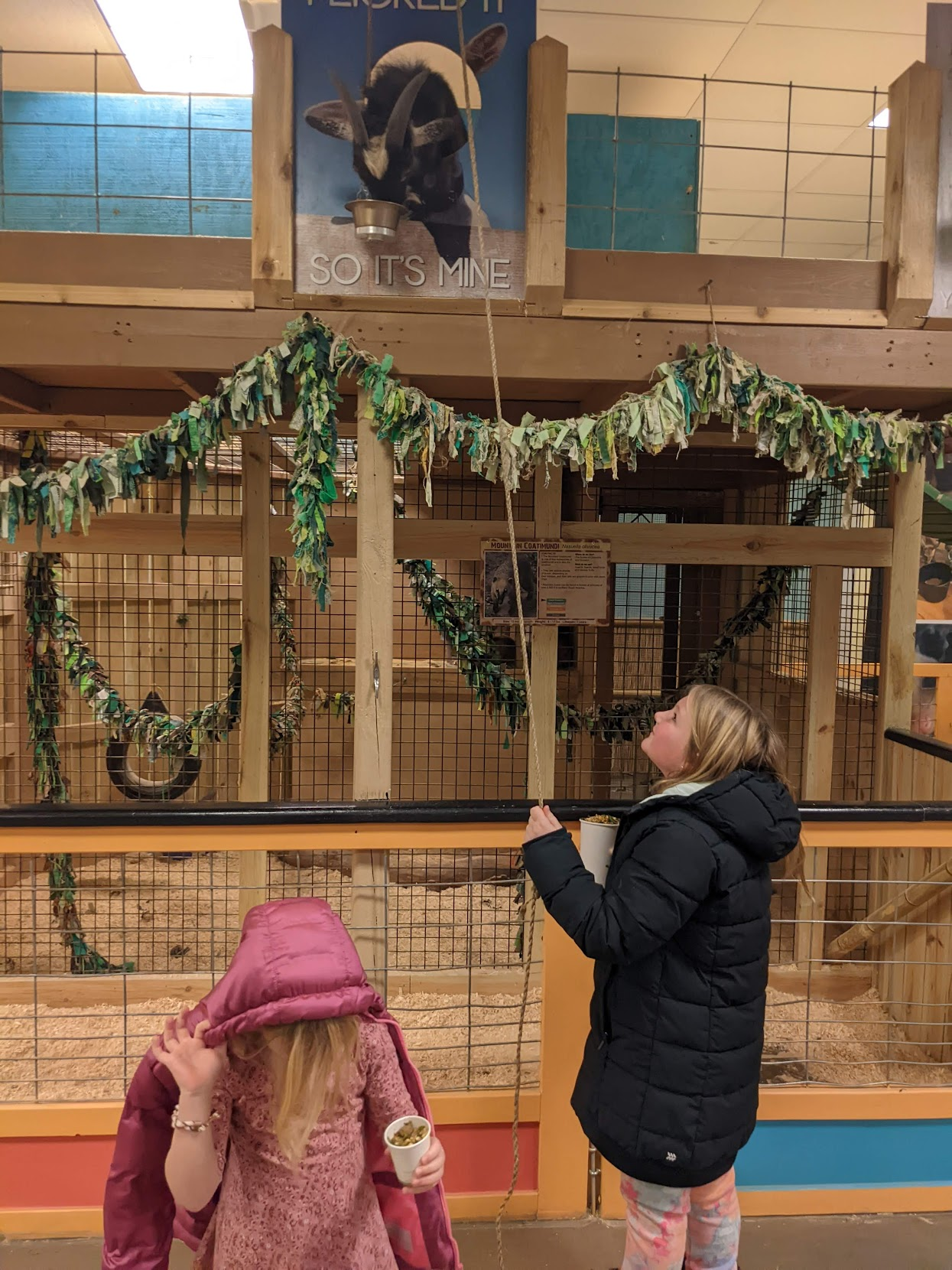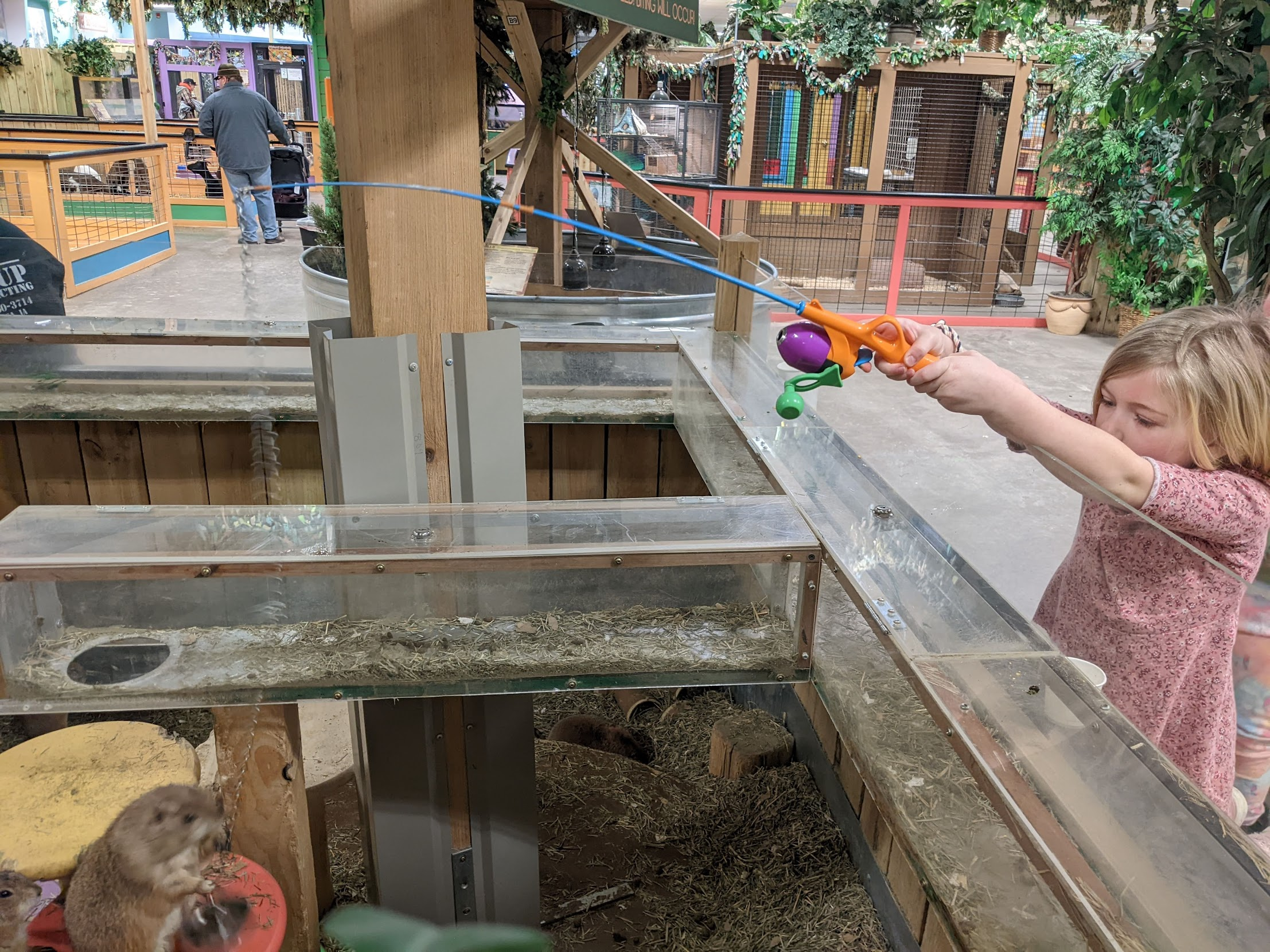 I think the highlights of the day were feeding the parakeets and holding the fennec fox.