Spring is in the air. Our tulips are growing.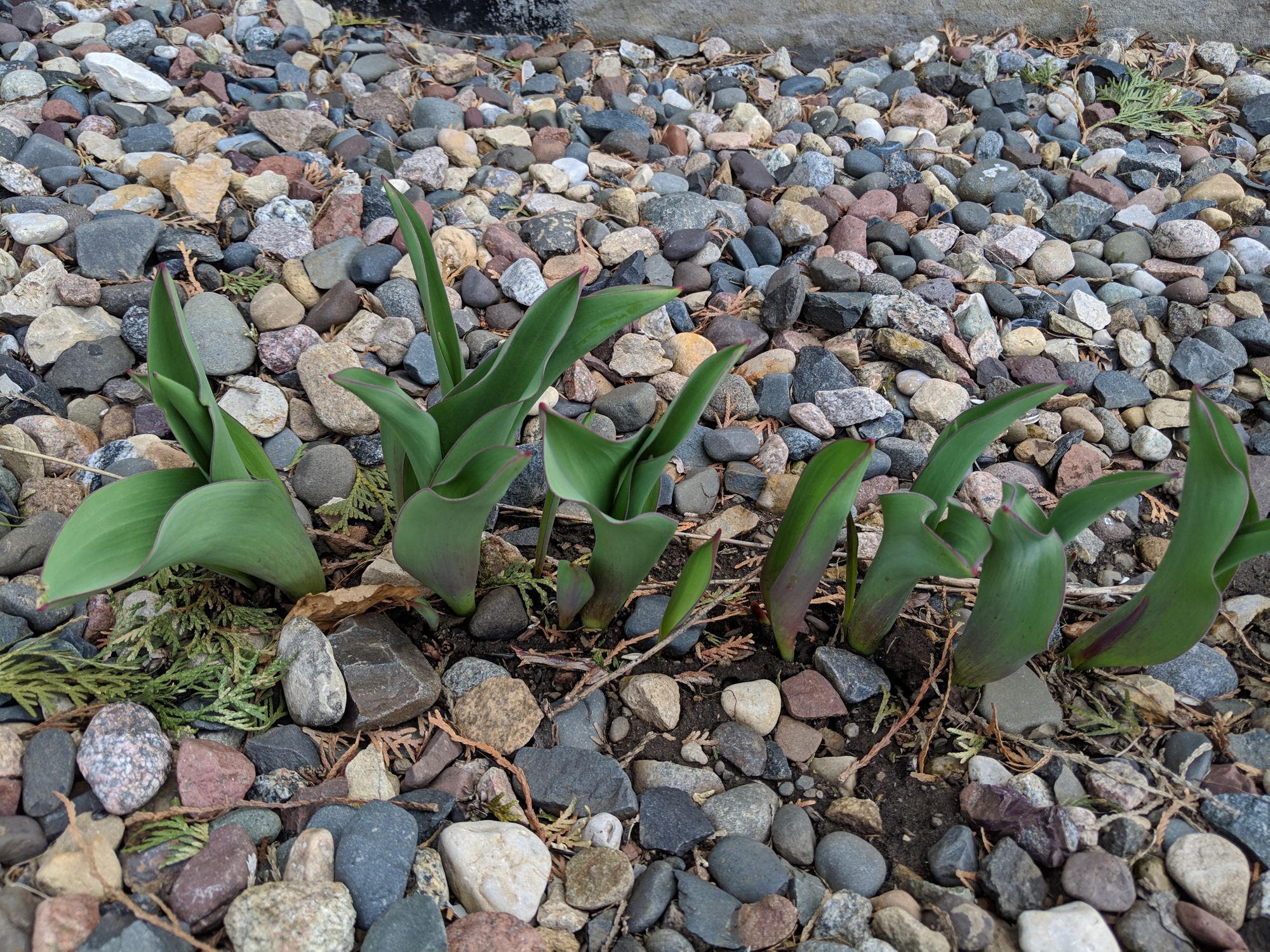 The sidewalk chalk made a comeback. Olivia's first driveway work of art was a monster.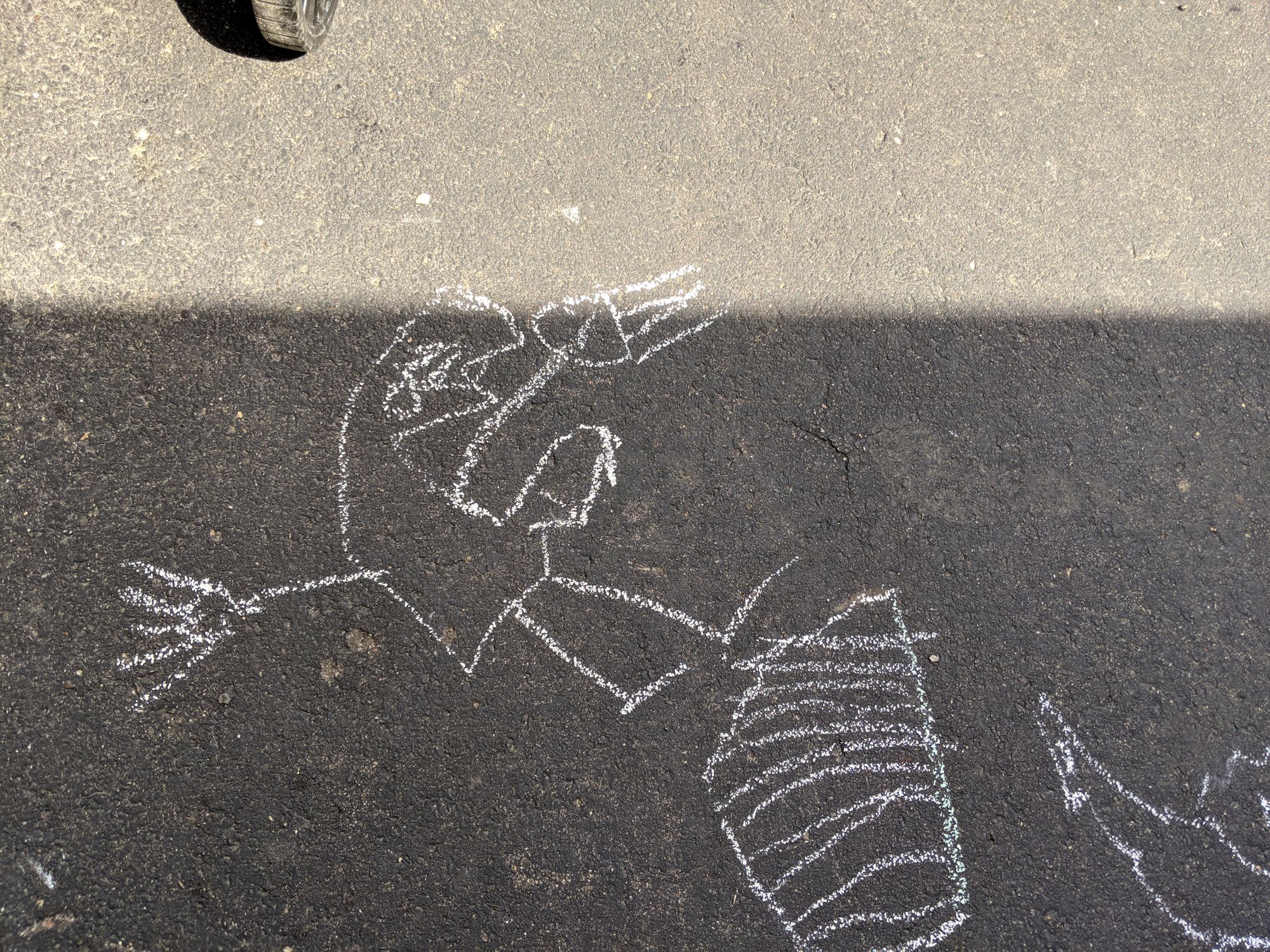 She told me this is the face the monster is making. 😂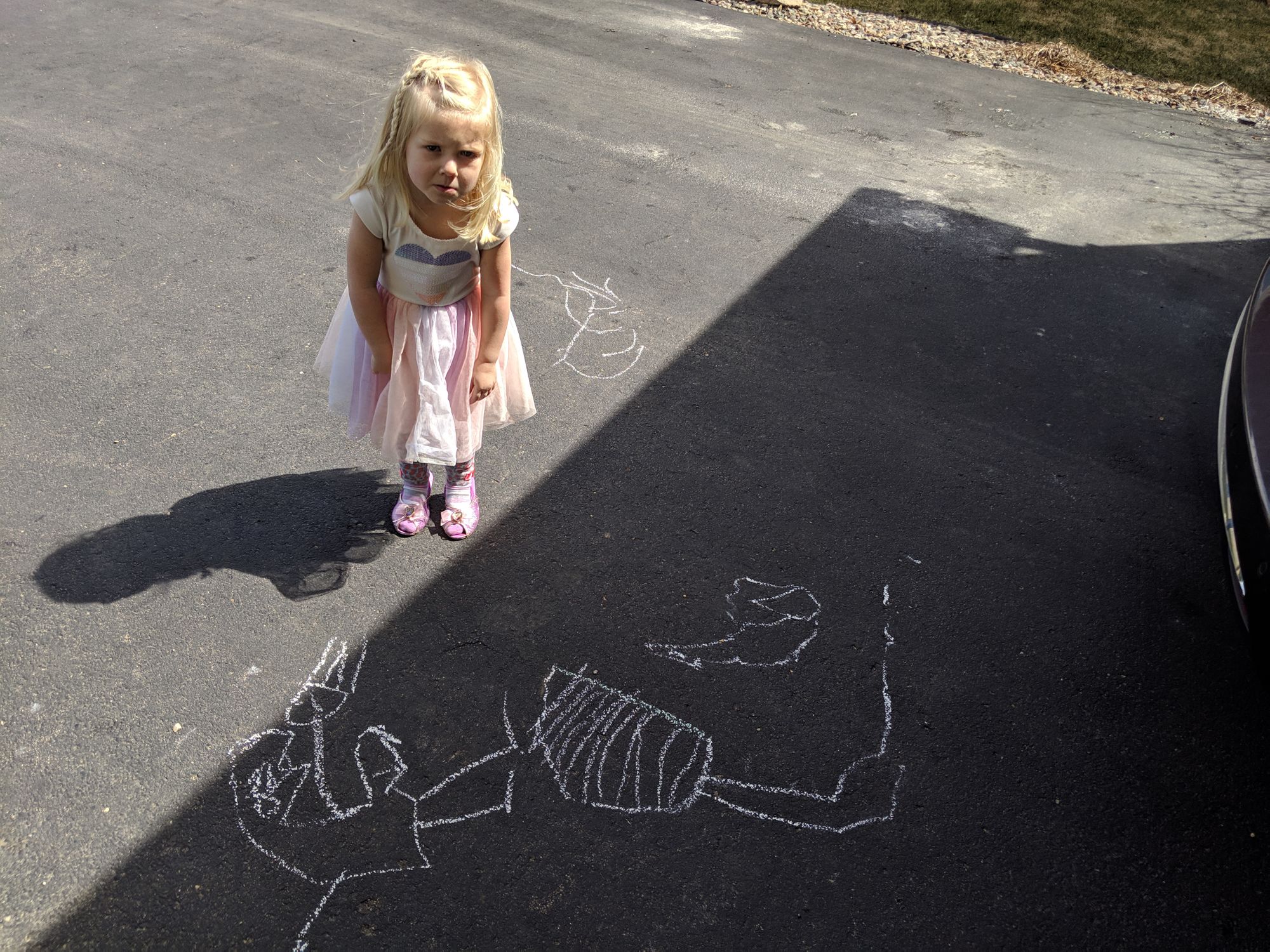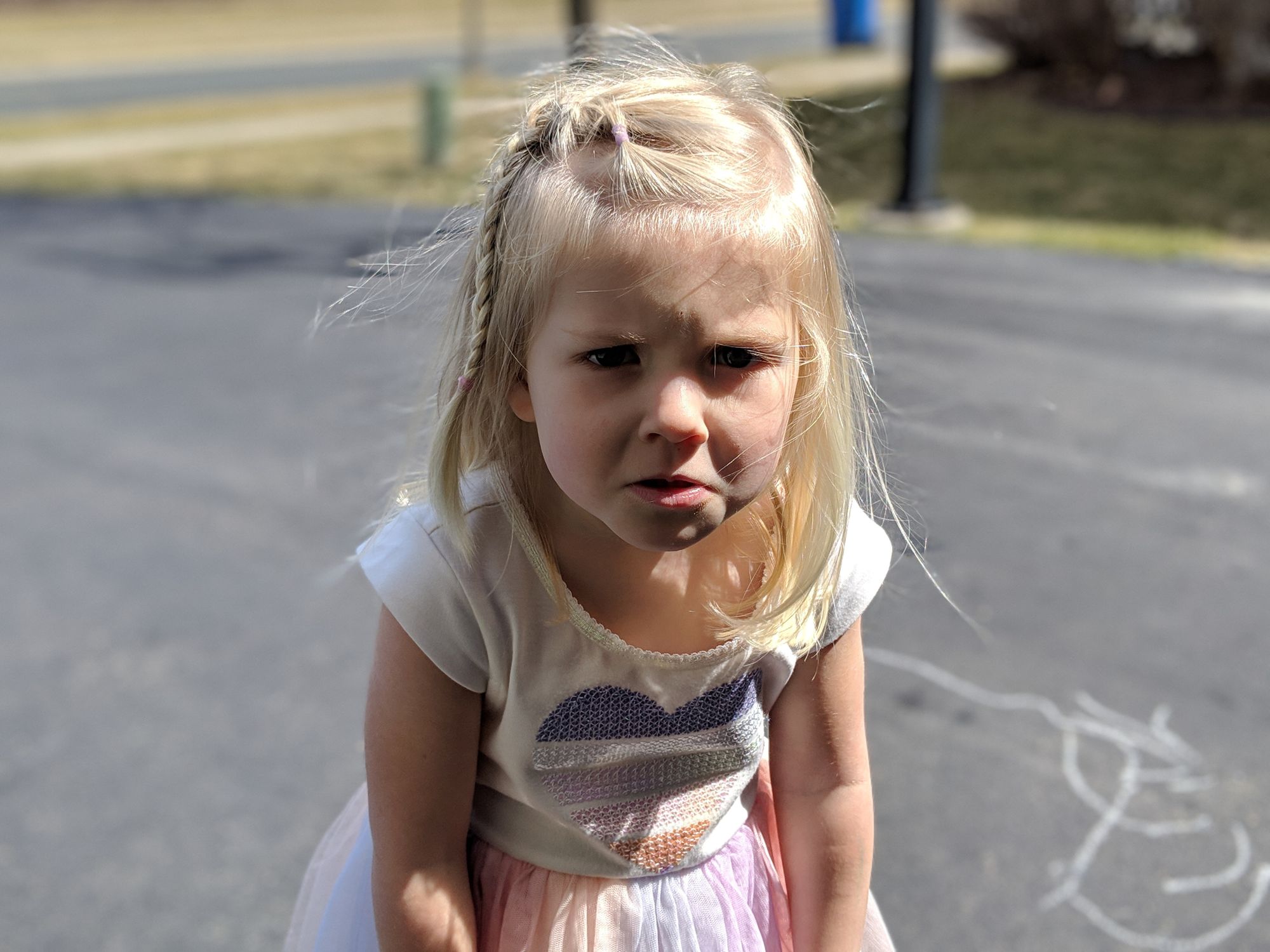 This afternoon we got out Emma's old bike. It didn't take Olivia long to get the hang of it. She rode it for hours.