A month ago when I found out Emma didn't have school today I bought tickets for tubing.
Fun fact: this is the Buck Hill where Lindsey Vonn got her start. I heard our usual tubing hill was better than this one, but I had never been here and the other one isn't open during the week. Everyone was right. We only lasted 20 minutes and then called it quits.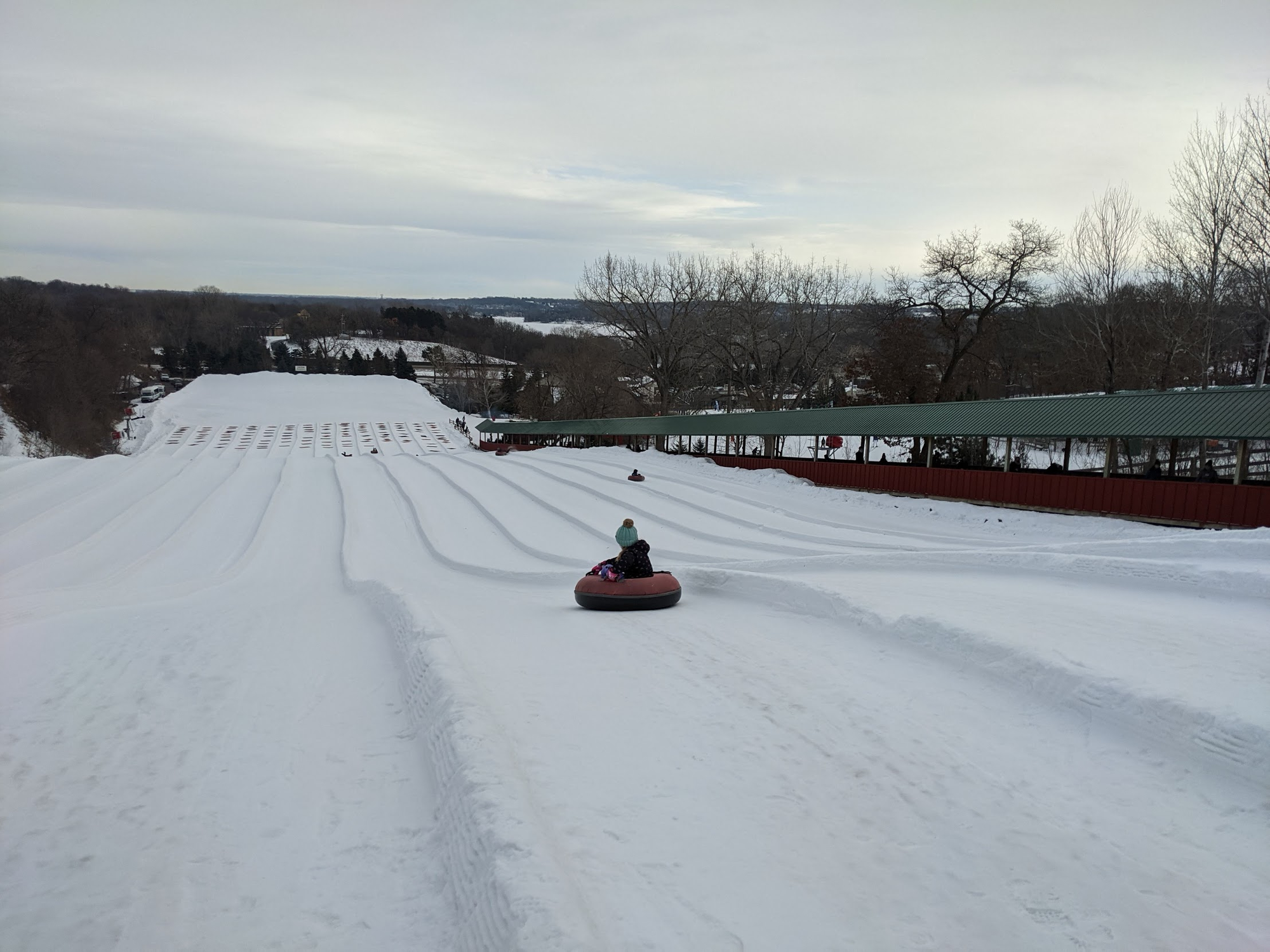 Emma really wanted to go ice skating again, so we headed straight there after tubing. Tonight Emma showed me all her bruises and said she really wants to go ice skating tomorrow, but she is really sore from 5 hour of ice skating.