Emma really loved volleyball when she played for the first time in the fall. I did some searching and found a winter volleyball clinic that only lasted a month with 2 tournaments. This weekend was her first tournament.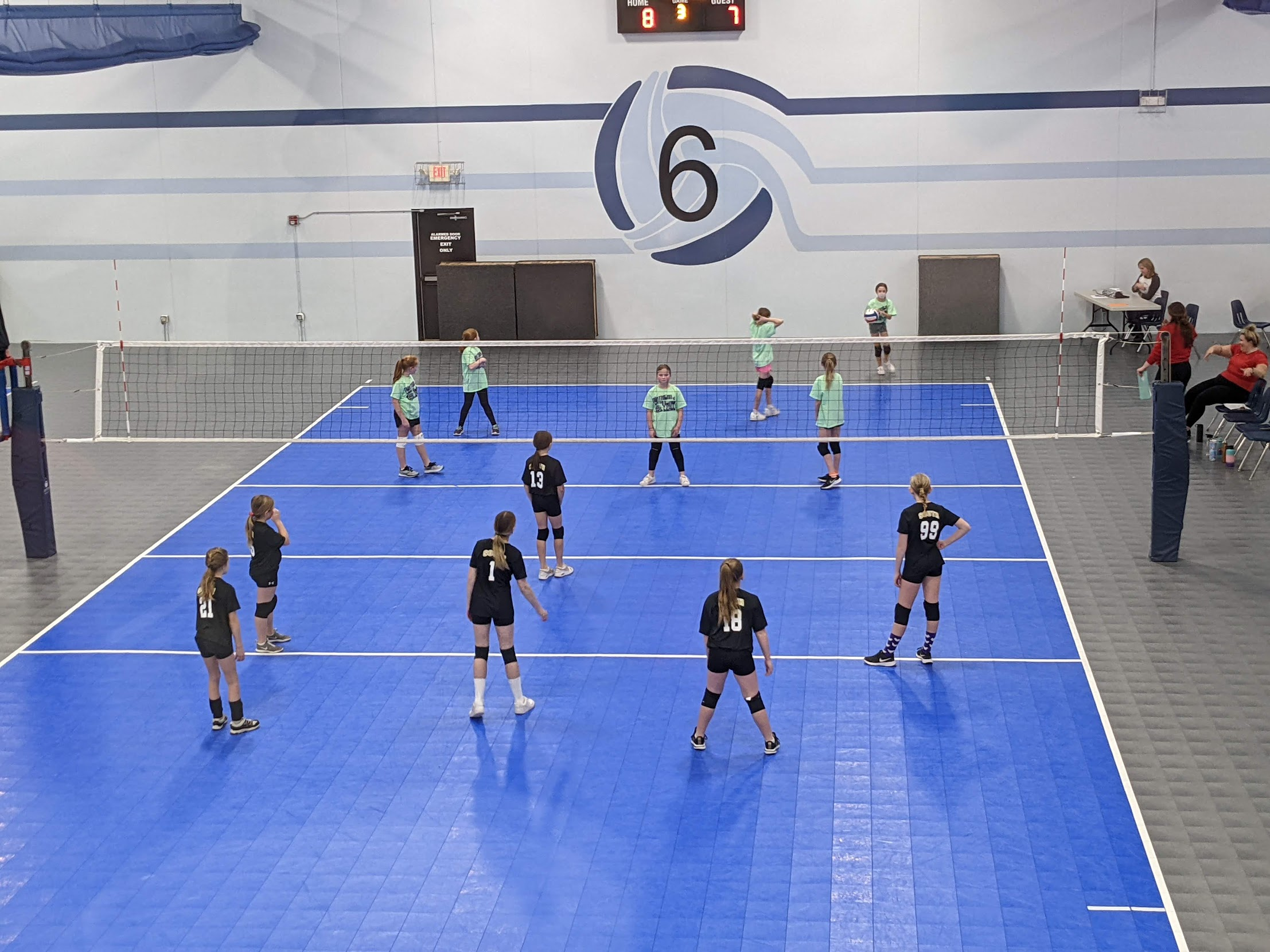 Last weeks practice was cancelled because of snow, so they only had one practice before the tournament. It took her a little while to get back into it, but by the middle of the second game she was figuring it all back out.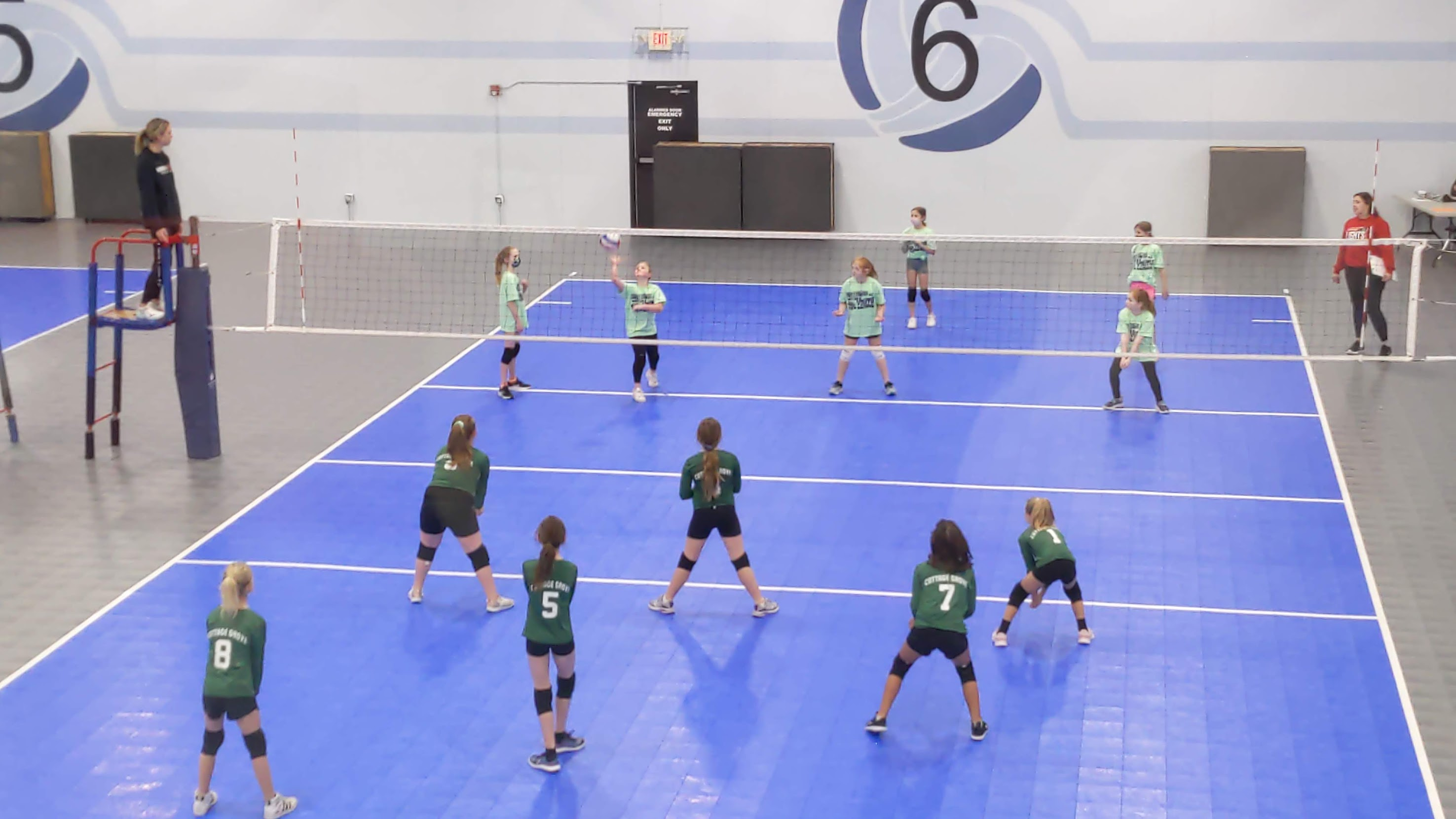 Emma's cheering section!