kids
walmart, park and bingo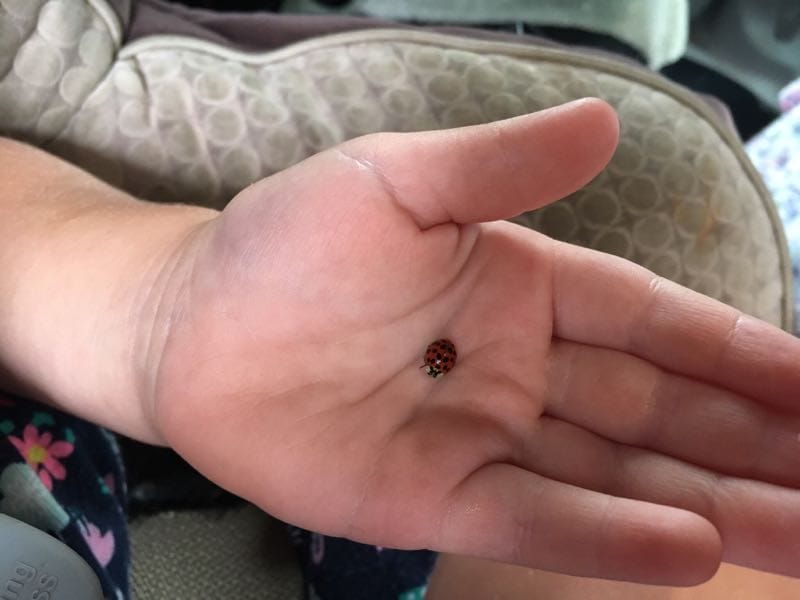 It was a chilly 64 degrees today. Since it's summer I didn't really pack for 60s weather, so we headed to the nearby Walmart to get a few warmer clothes. While we were there I also picked up some storage boxes I've really been needing, party supplies for Emma's birthday party, some groceries we were out of on the bus, a pair of shoes and the girls got to pick out new mermaids. We did actually get the warmer clothes too. There weren't many to choose from since its summer, so we had to take what we could get.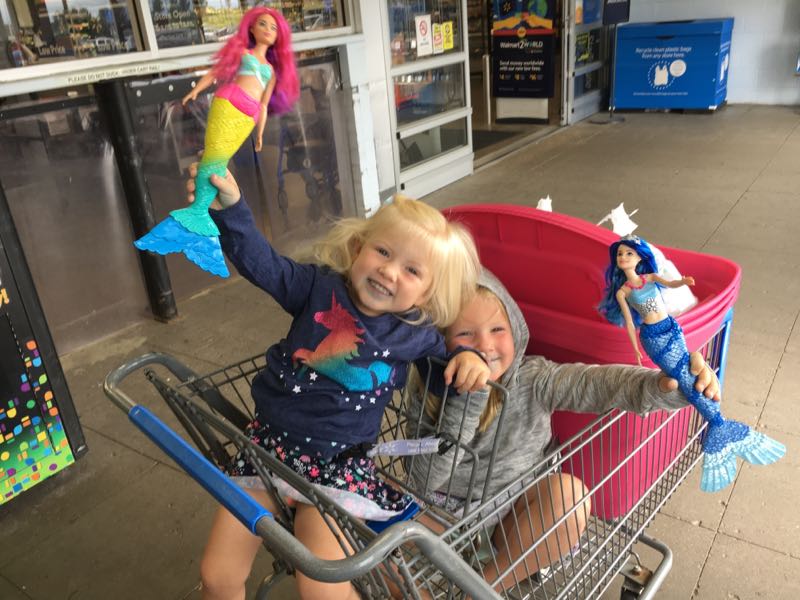 After our shopping spree we took a walk up to the park. It's been a pretty hot couple of months, so we haven't made it to many parks this summer. Today was the perfect day for it.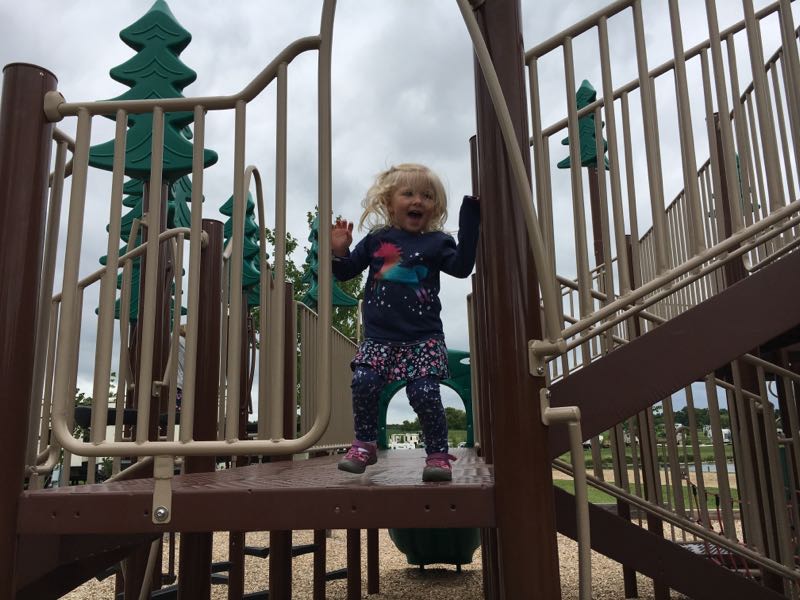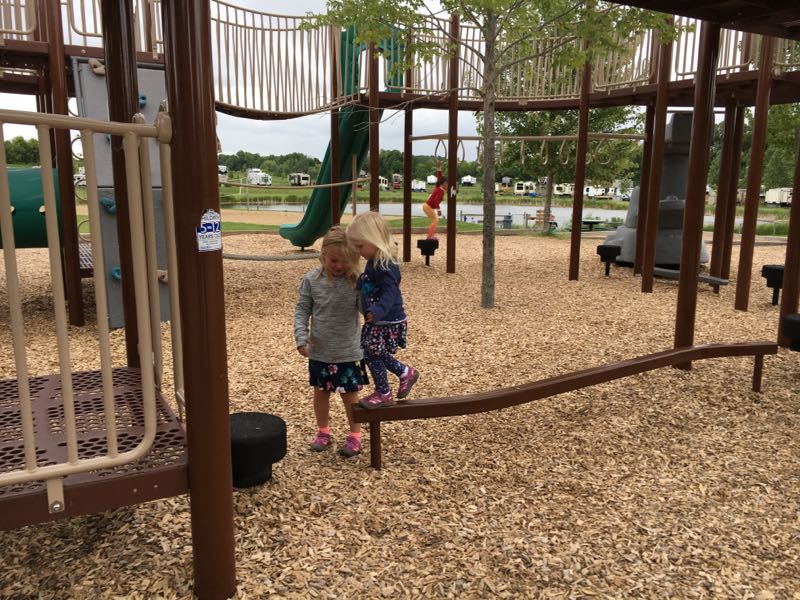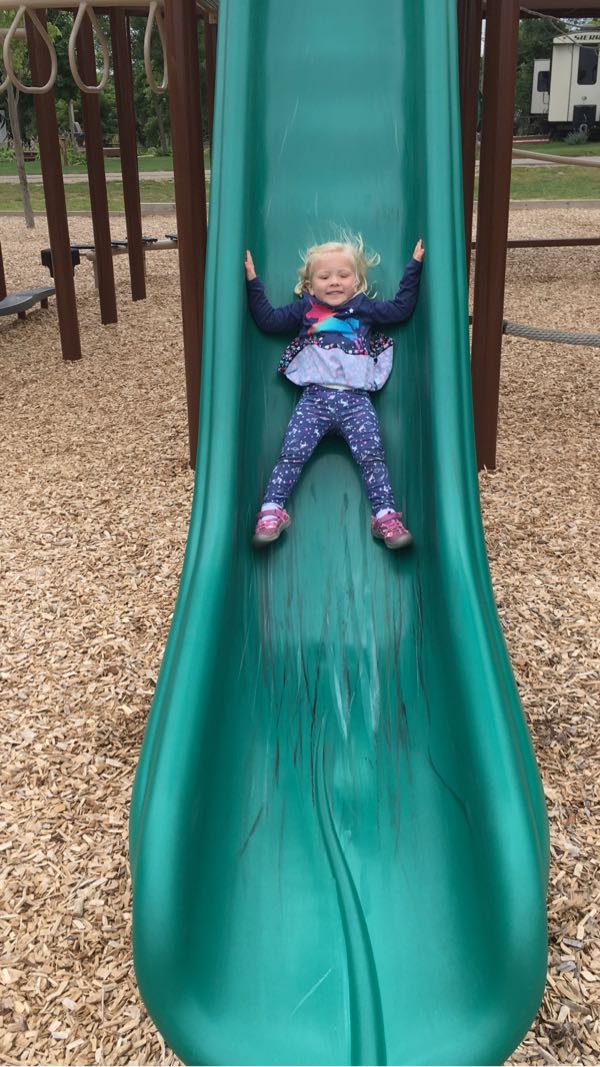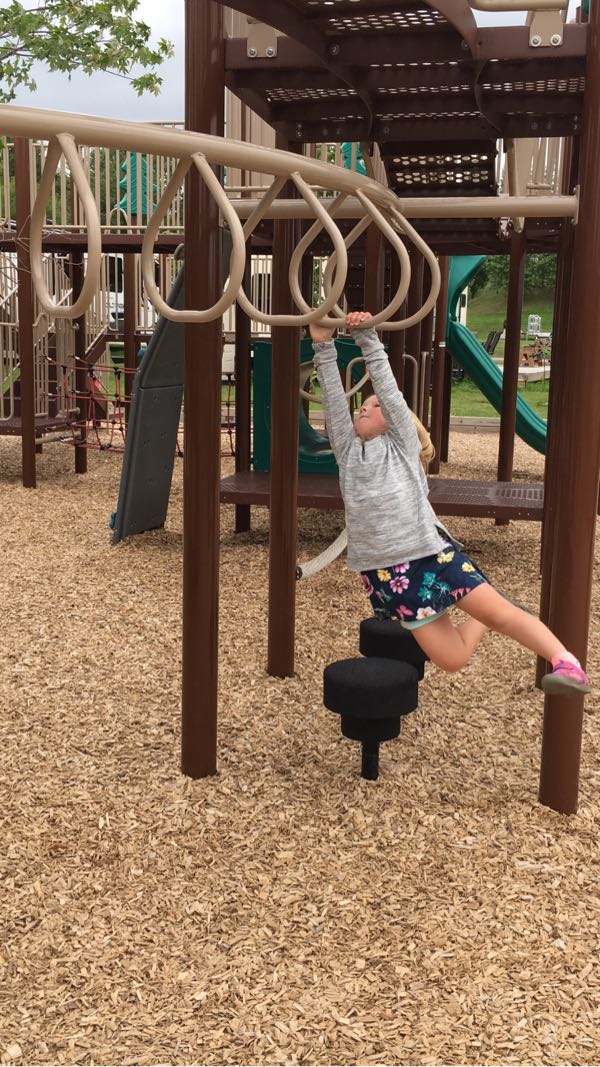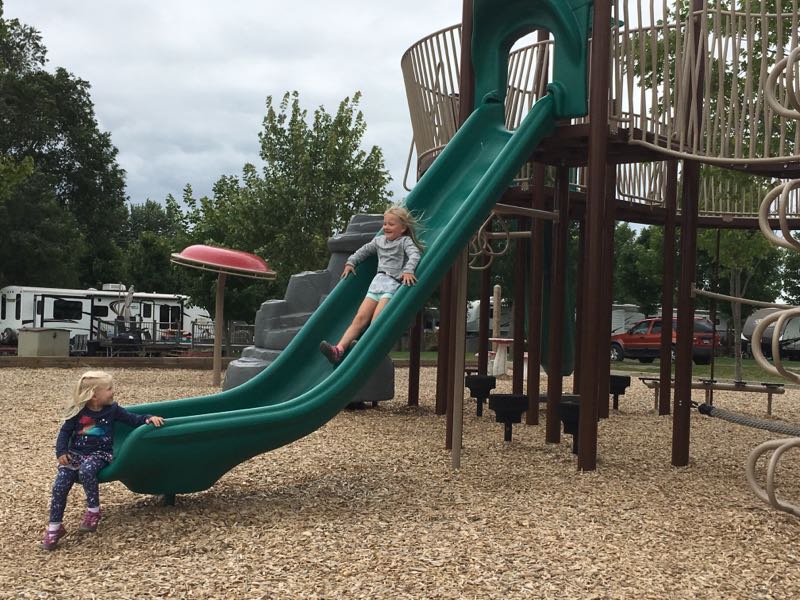 Tonight was candy bar bingo.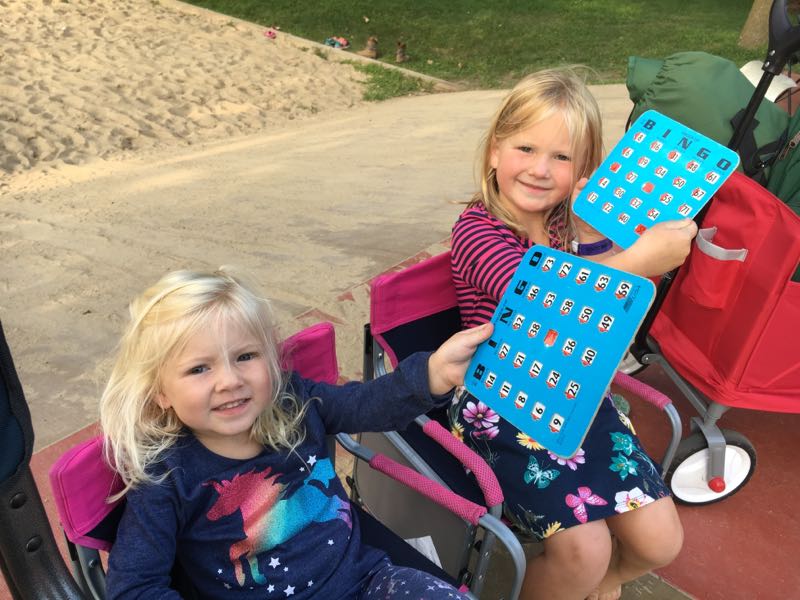 Olivia was over it pretty quick, but Emma stuck it out. Nothing like the chance to win a candy bar or two to make a 4 year old play bingo for an hour.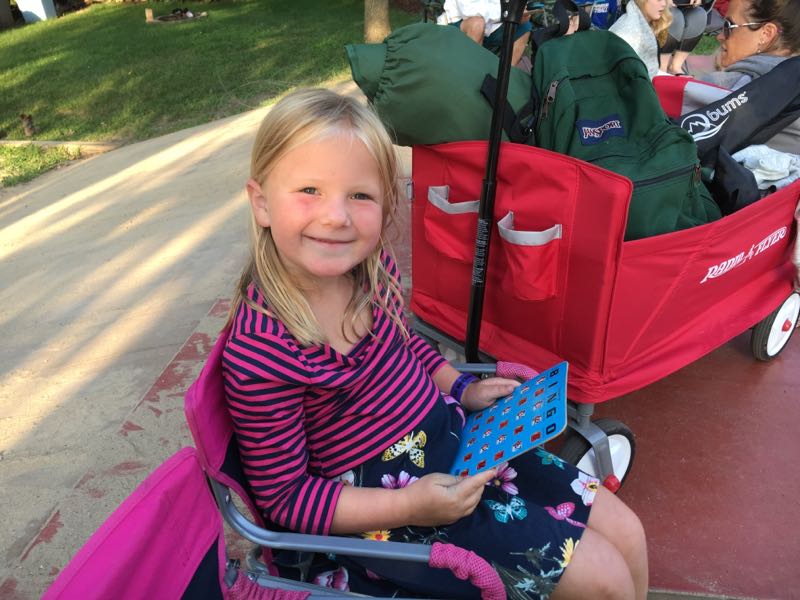 We played a lot of rounds and were so close a bunch of times. On the very last round... BINGO! Emma walked away with the last two candy bars.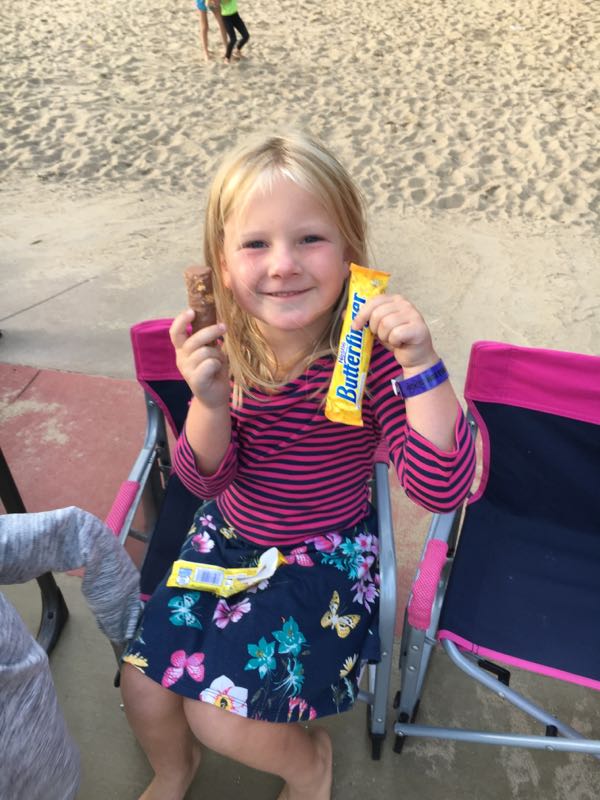 We finished off the night with roasting marshmallows.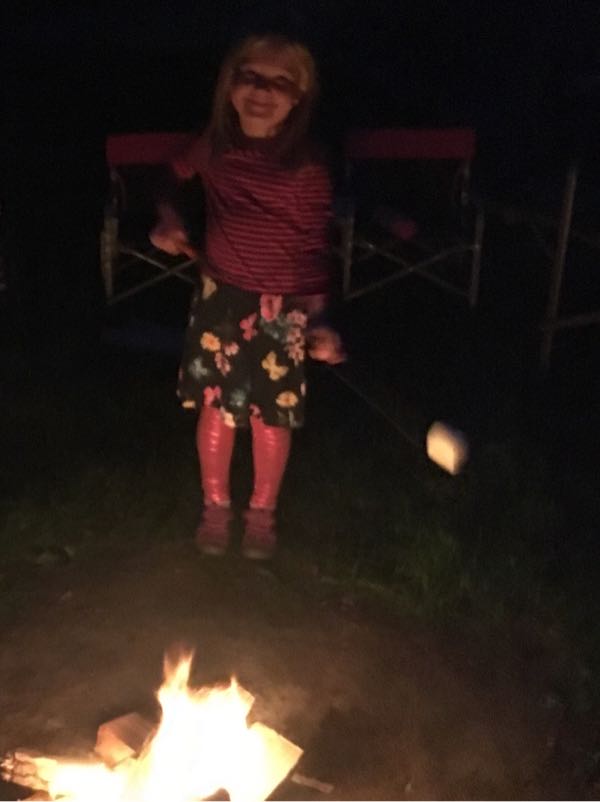 Emma roasting them to golden perfection. Just like daddy taught her.