On Tuesday we packed up a lot of suitcases and headed to Florida for a couple days to visit with family we haven't seen in a long time.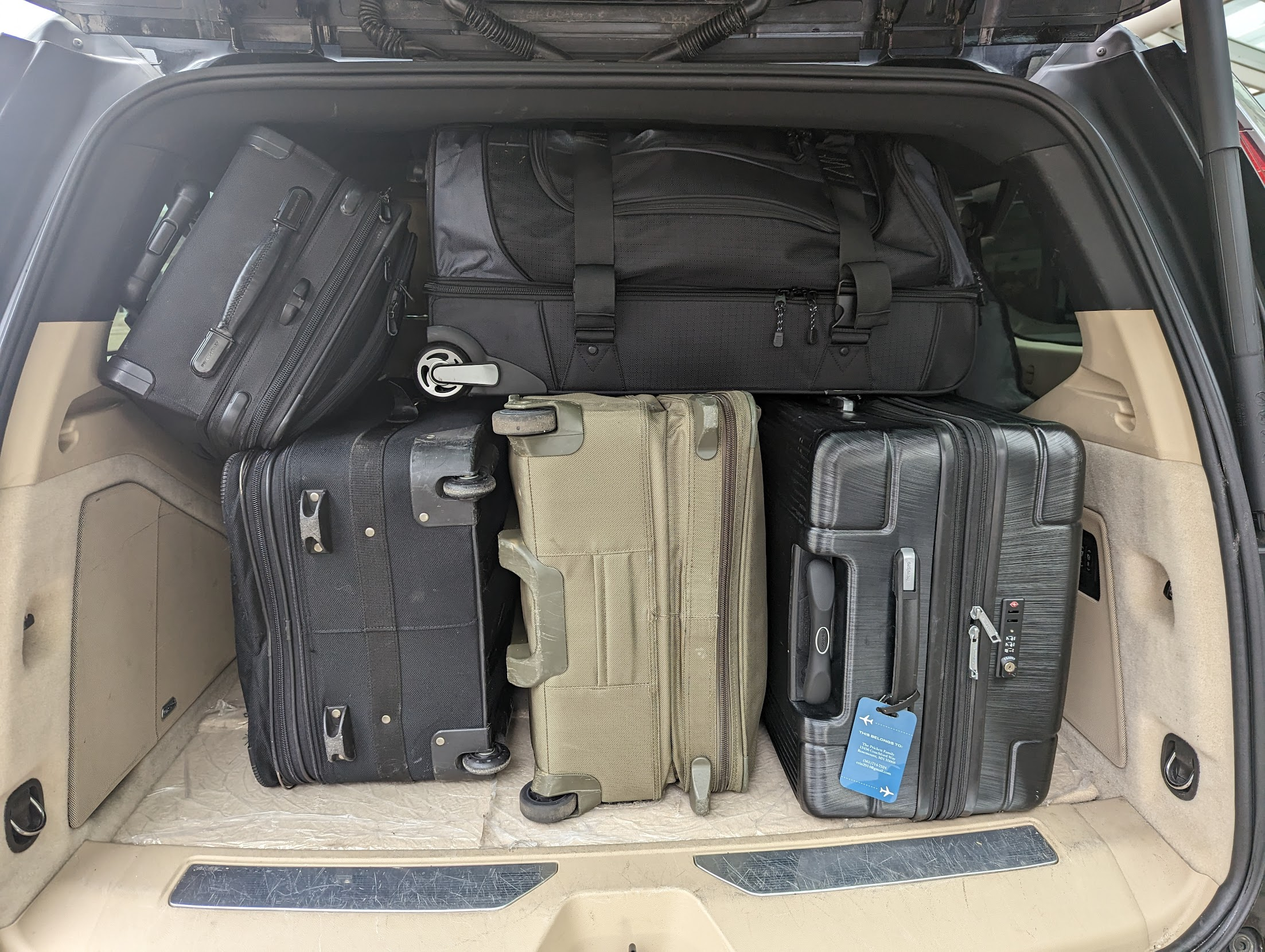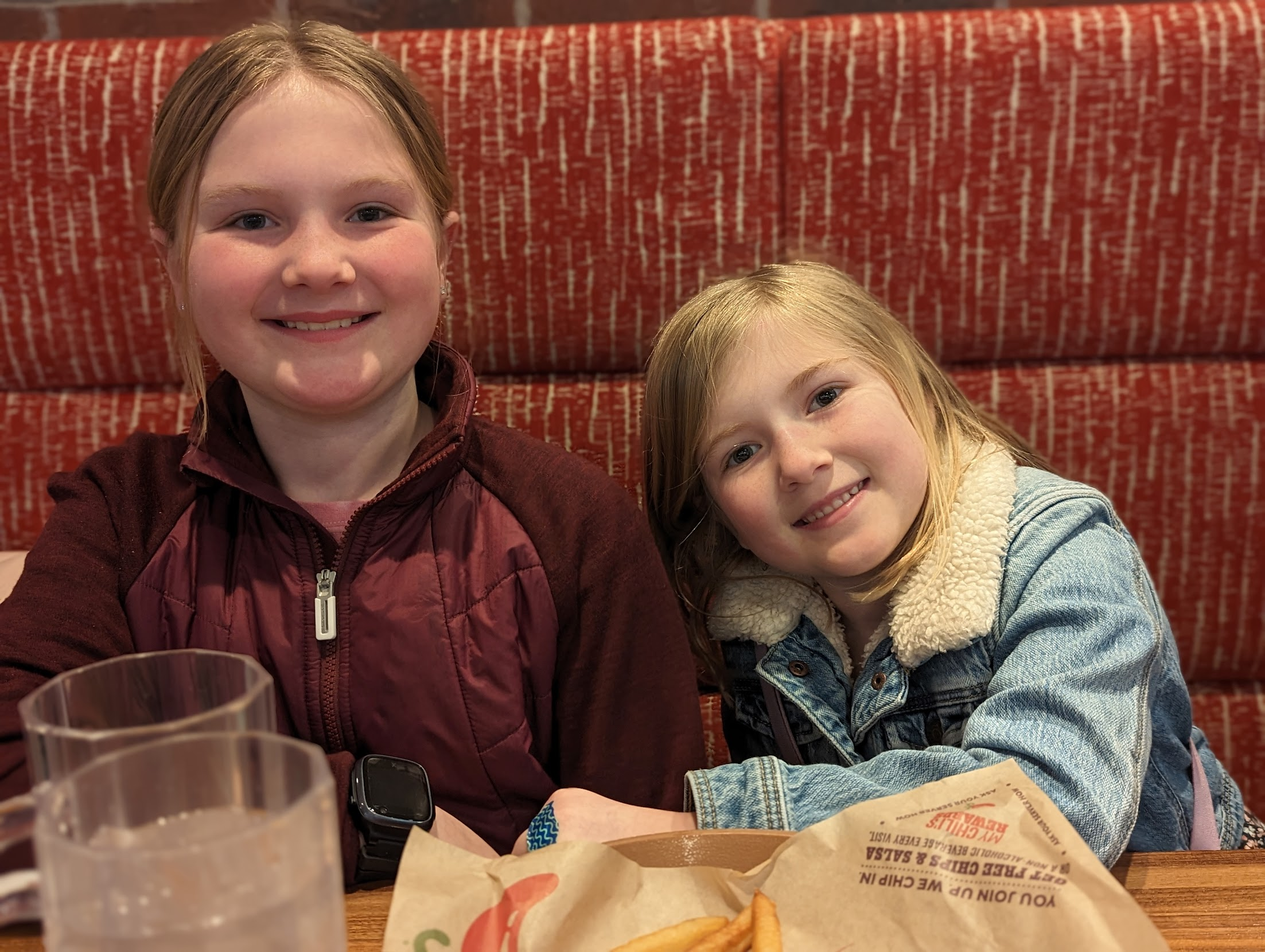 While we were at the gate the girls got a special invite from the pilot to come to the cockpit before the flight. All thanks to the Flat Stanley Emma brought along on our travels.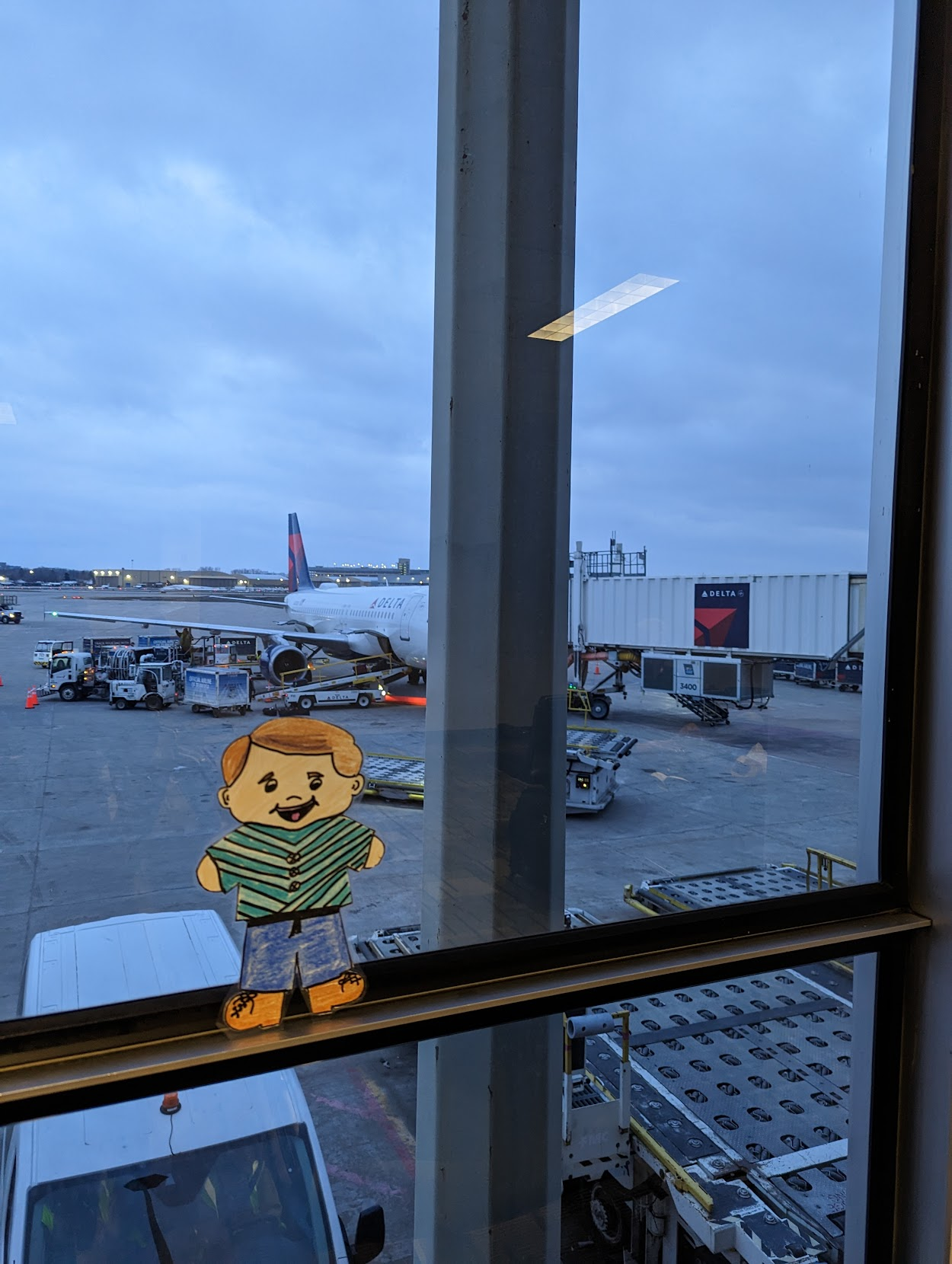 They've never really seen inside the cockpit, and they've definitely never sat in the pilots seat and held the flight controls! I'm pretty sure this was the highlight of their day.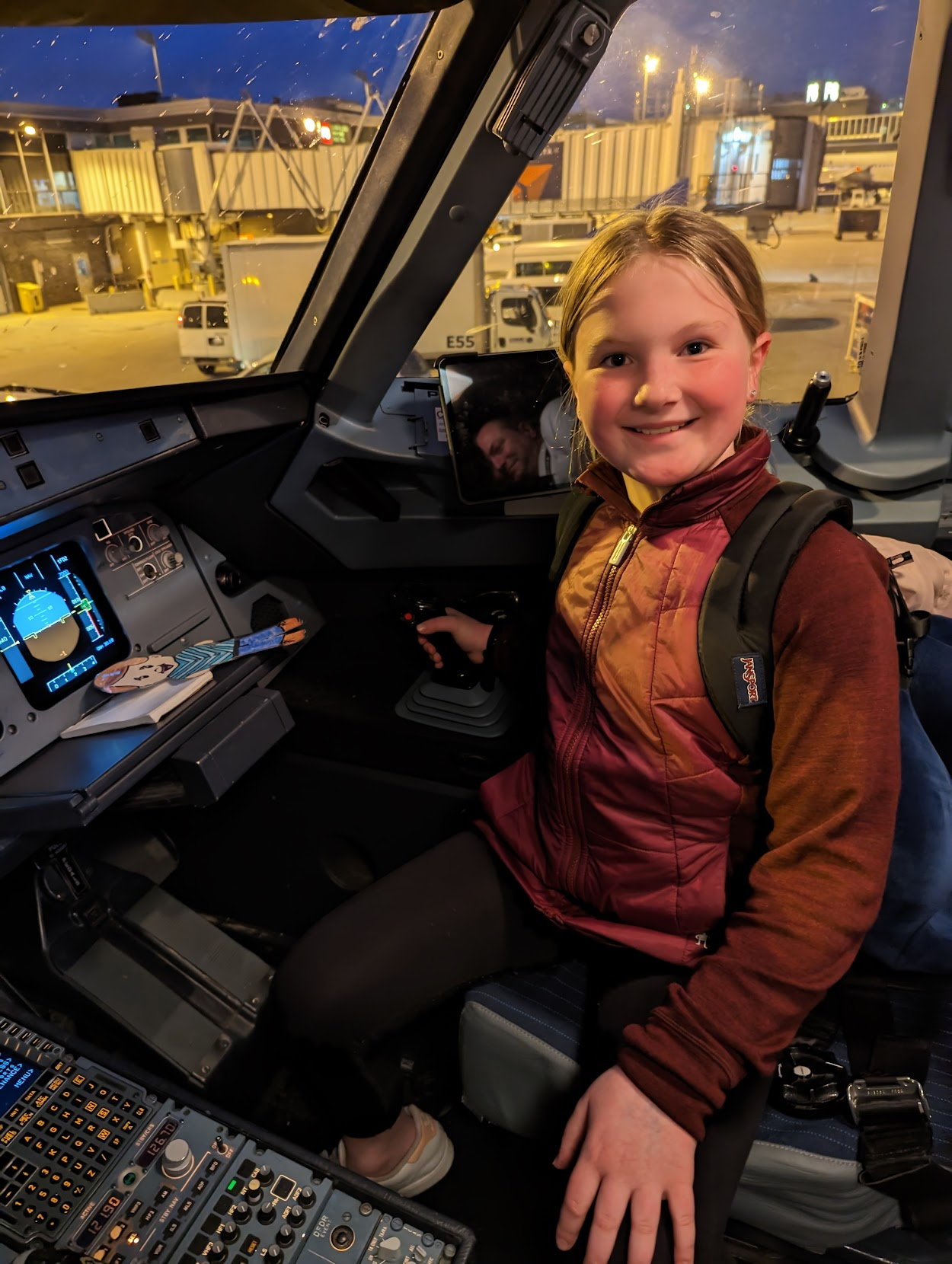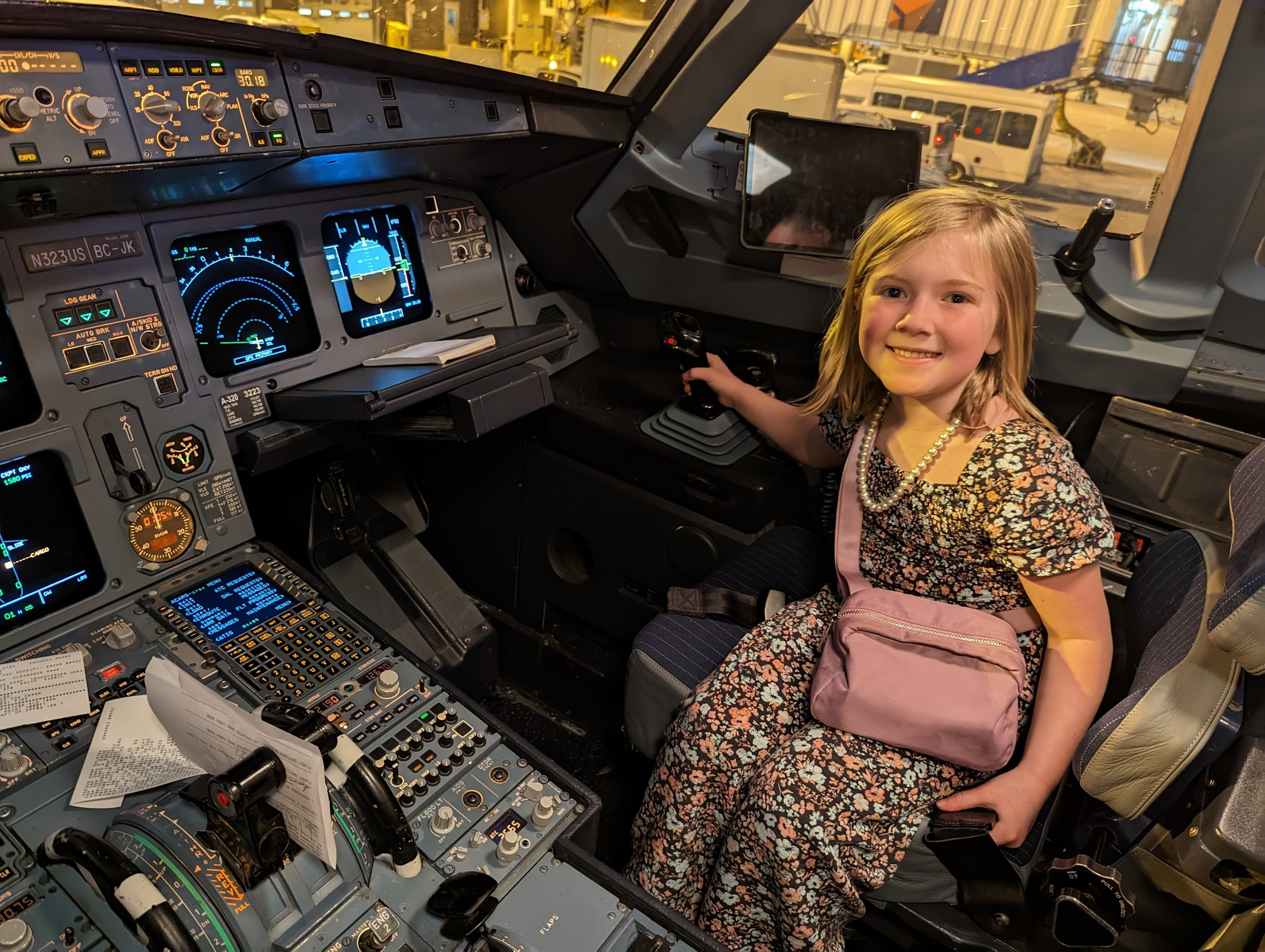 The flight was empty, so we had a whole row to ourselves with empty middle seats. I'm pretty sure this was the highlight of mine and Braden's day.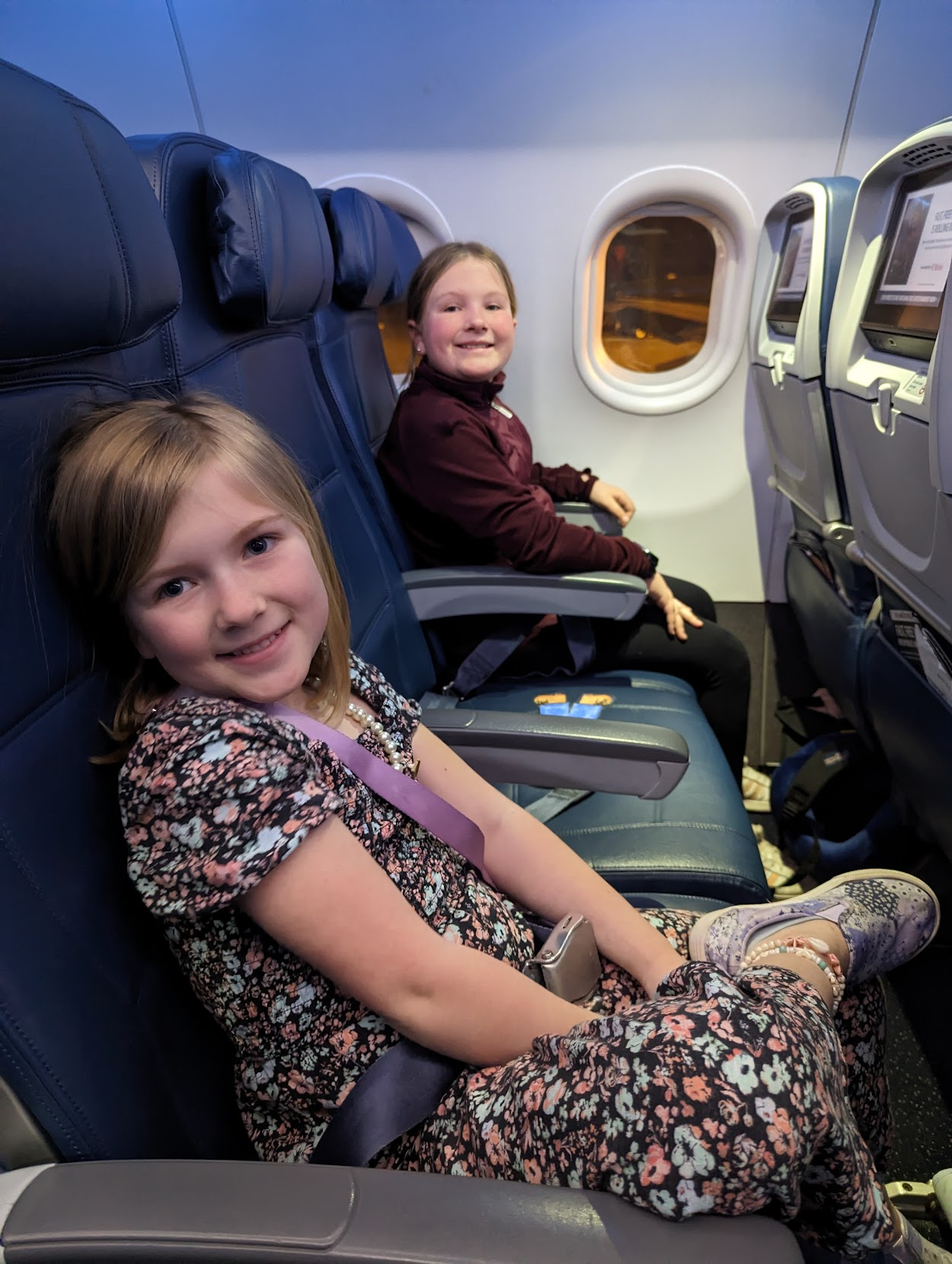 For the next two days the girls spent time with aunts, uncles, cousins and grandparents, got new books, rescued a butterfly, ate Krispy Kreme (my favorite!), picked flowers and had lots of fun.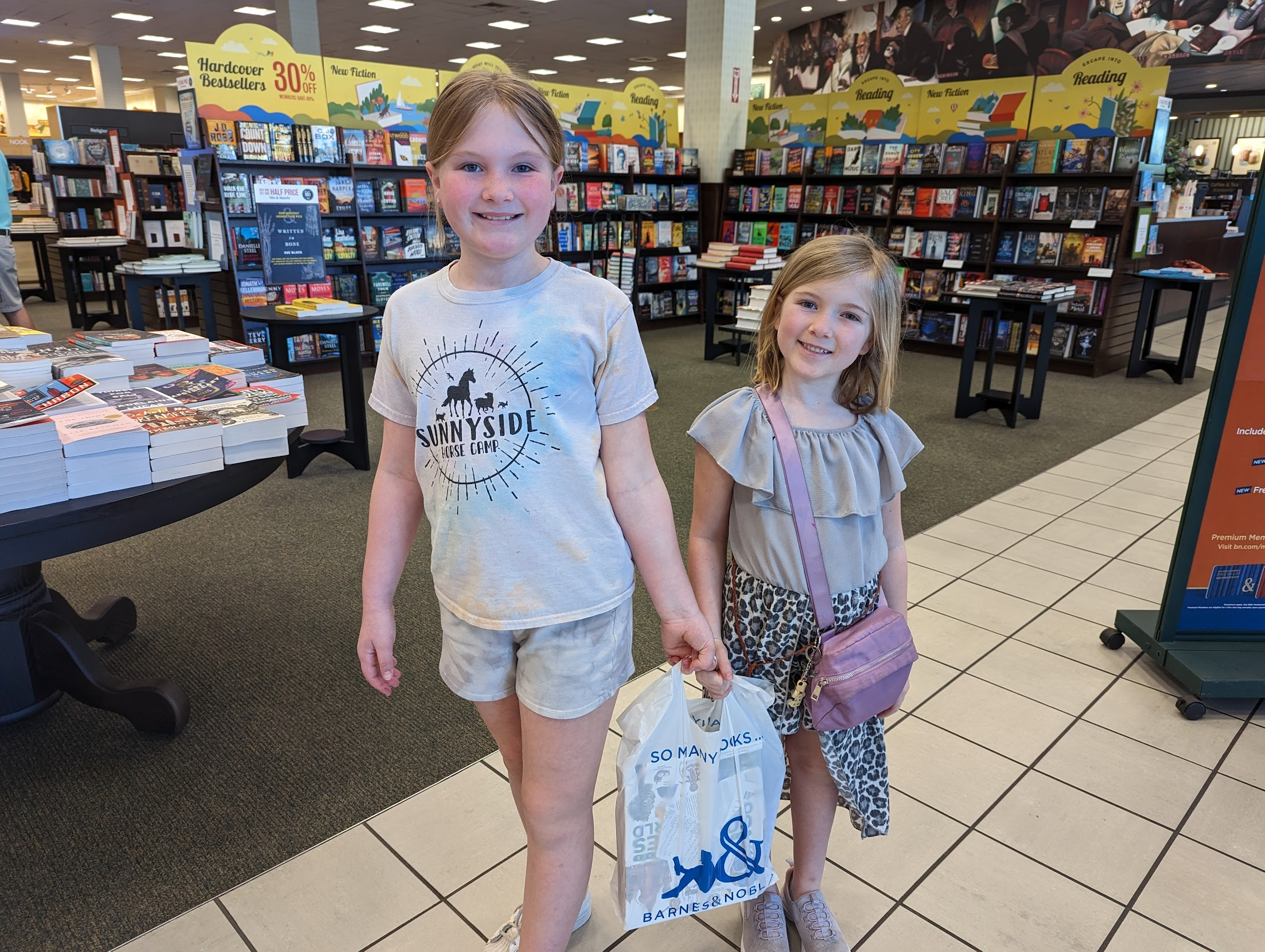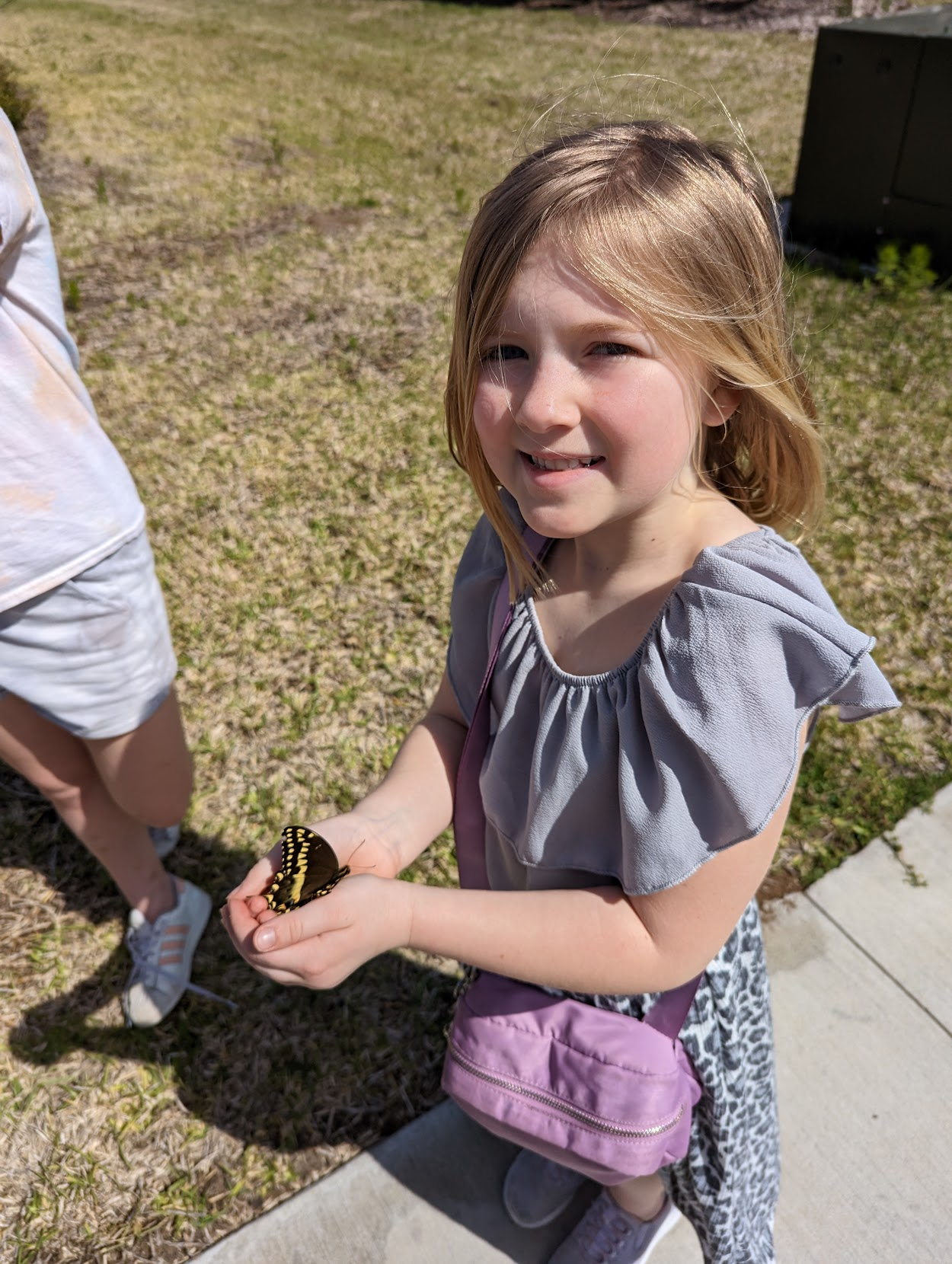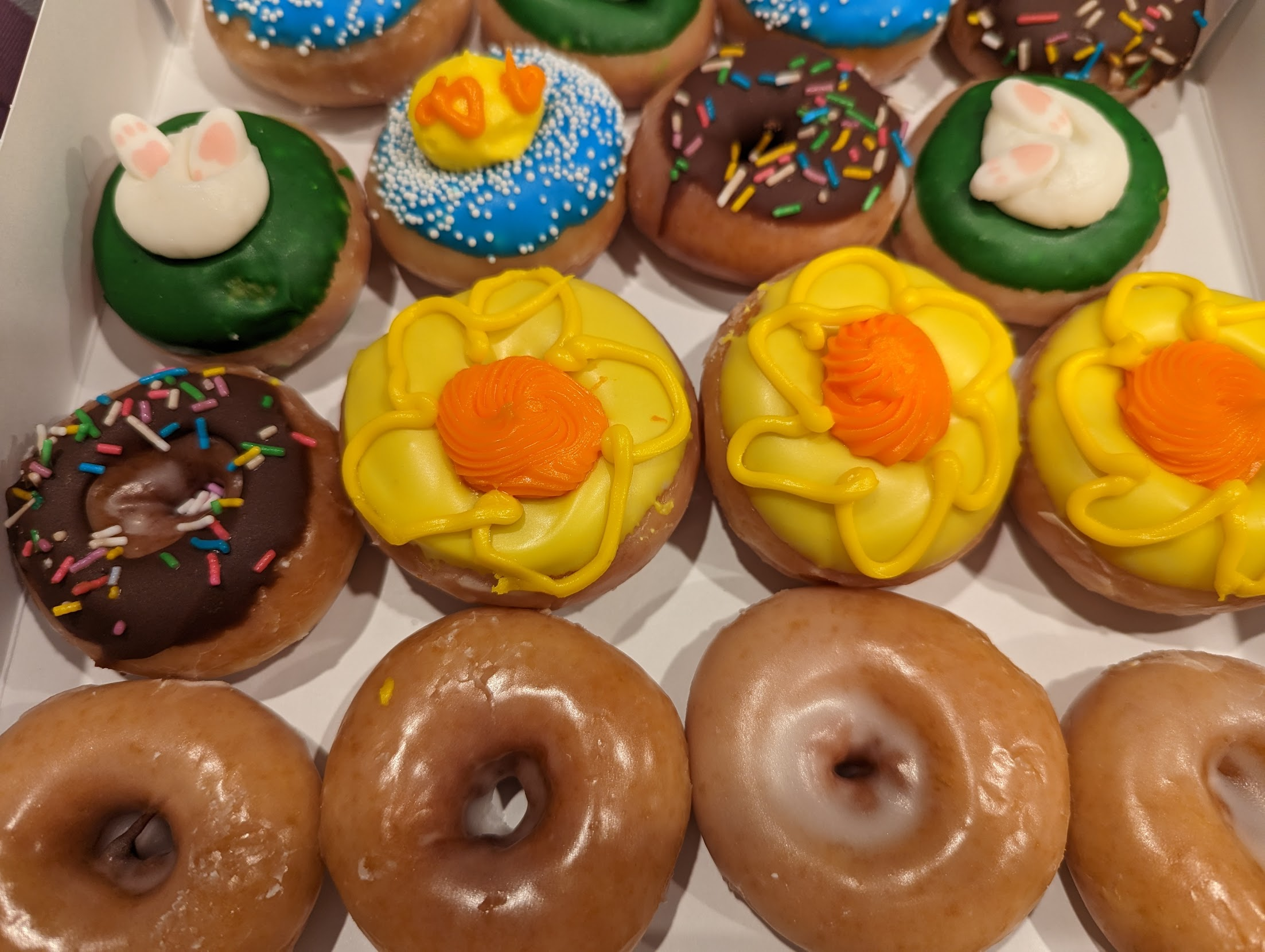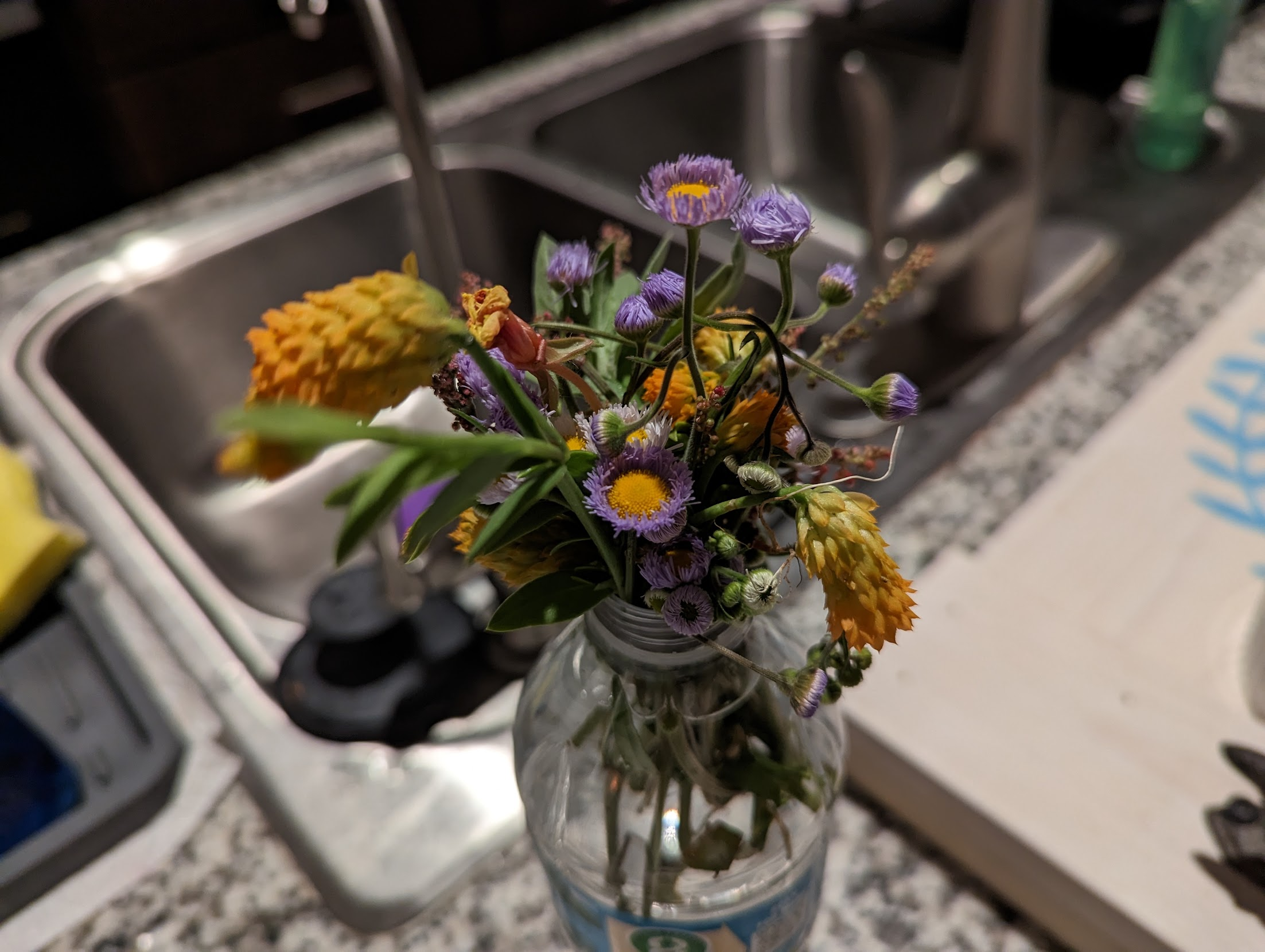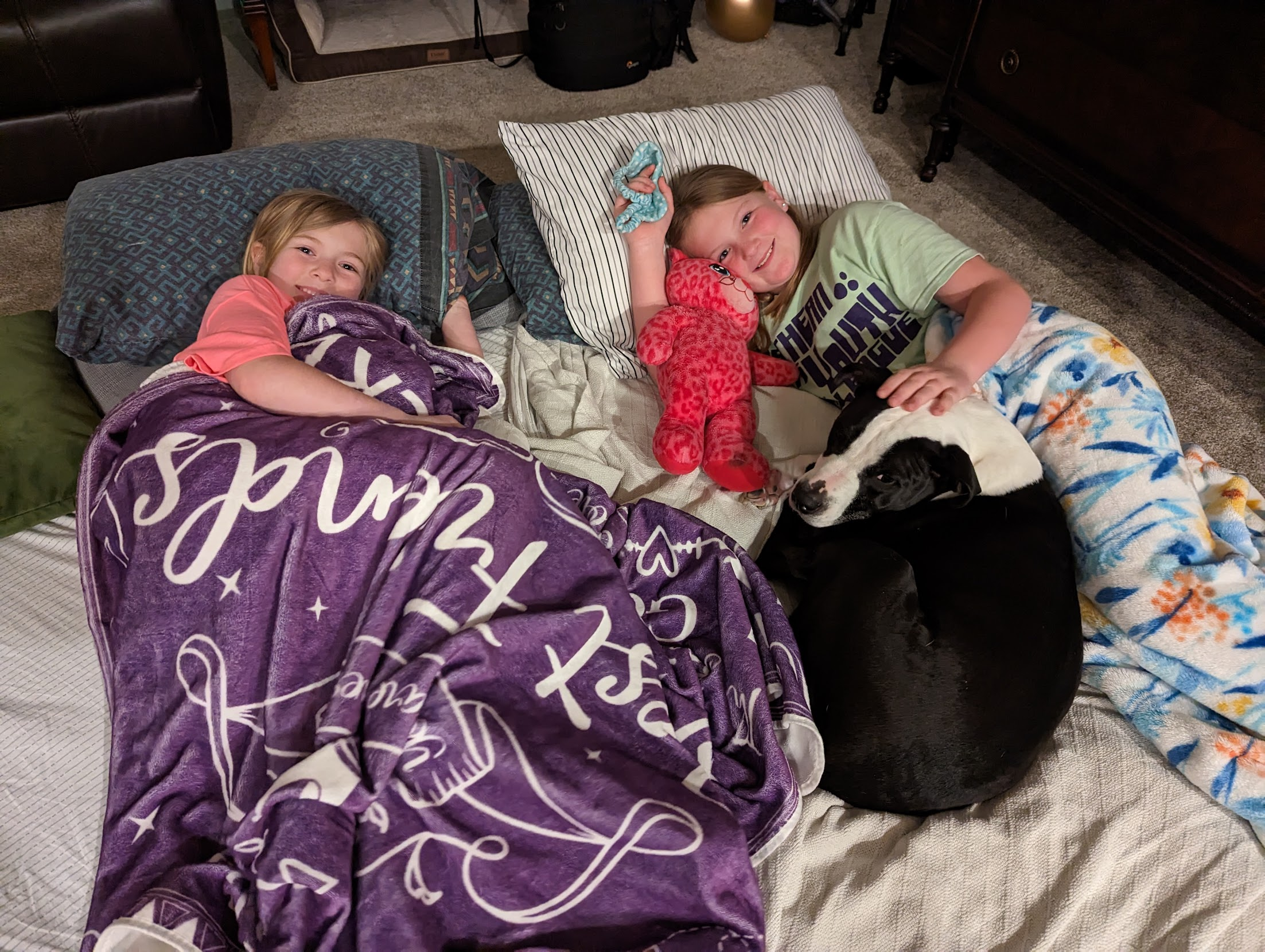 On Friday it was time to head south for our flight to Grenada on Saturday. But first... Buc-ee's for lunch, snacks and souvenirs. We can't pass a Buc-ee's and not stop!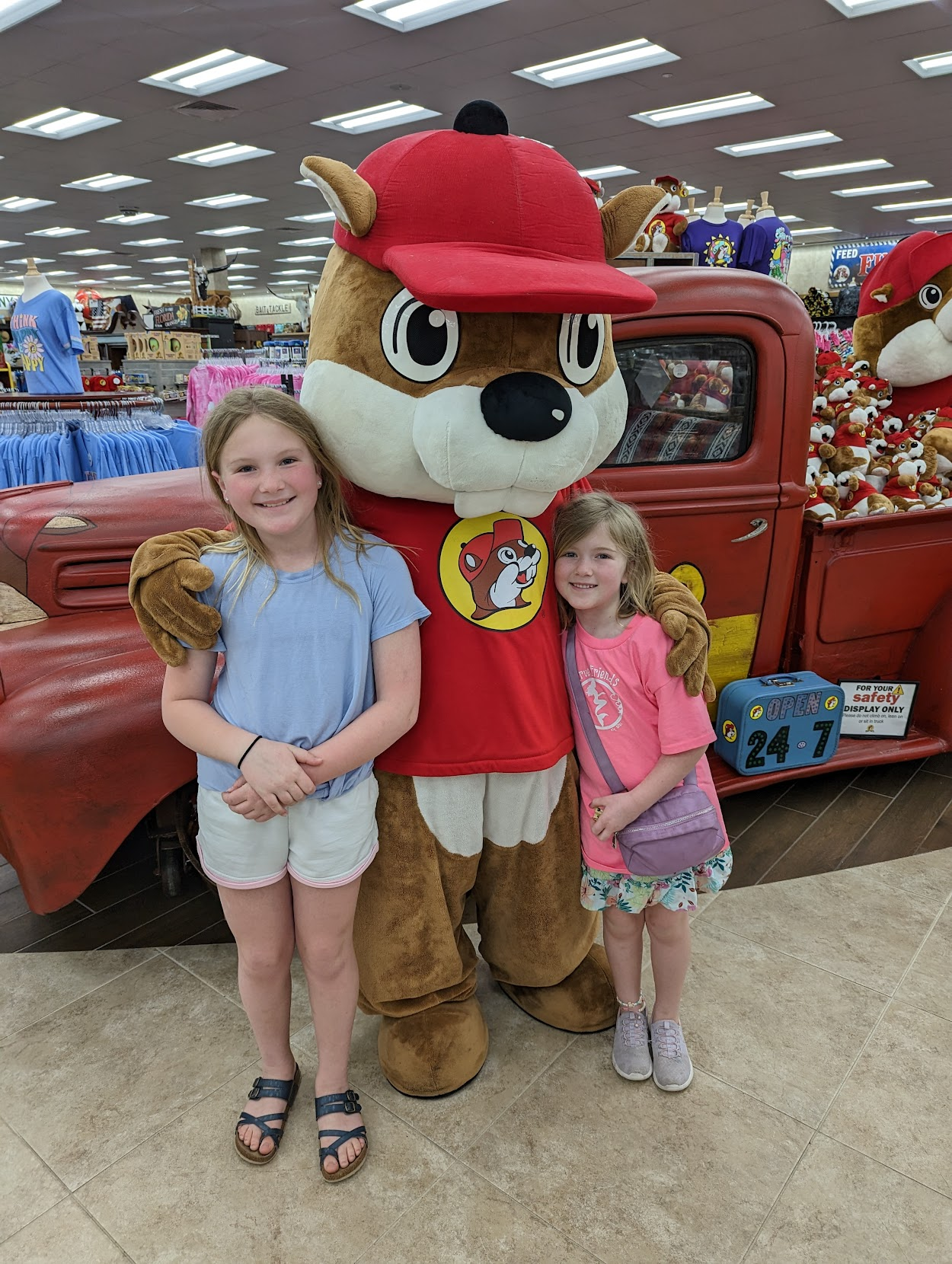 On our way we took a quick detour to Jupiter to visit where Emma was born.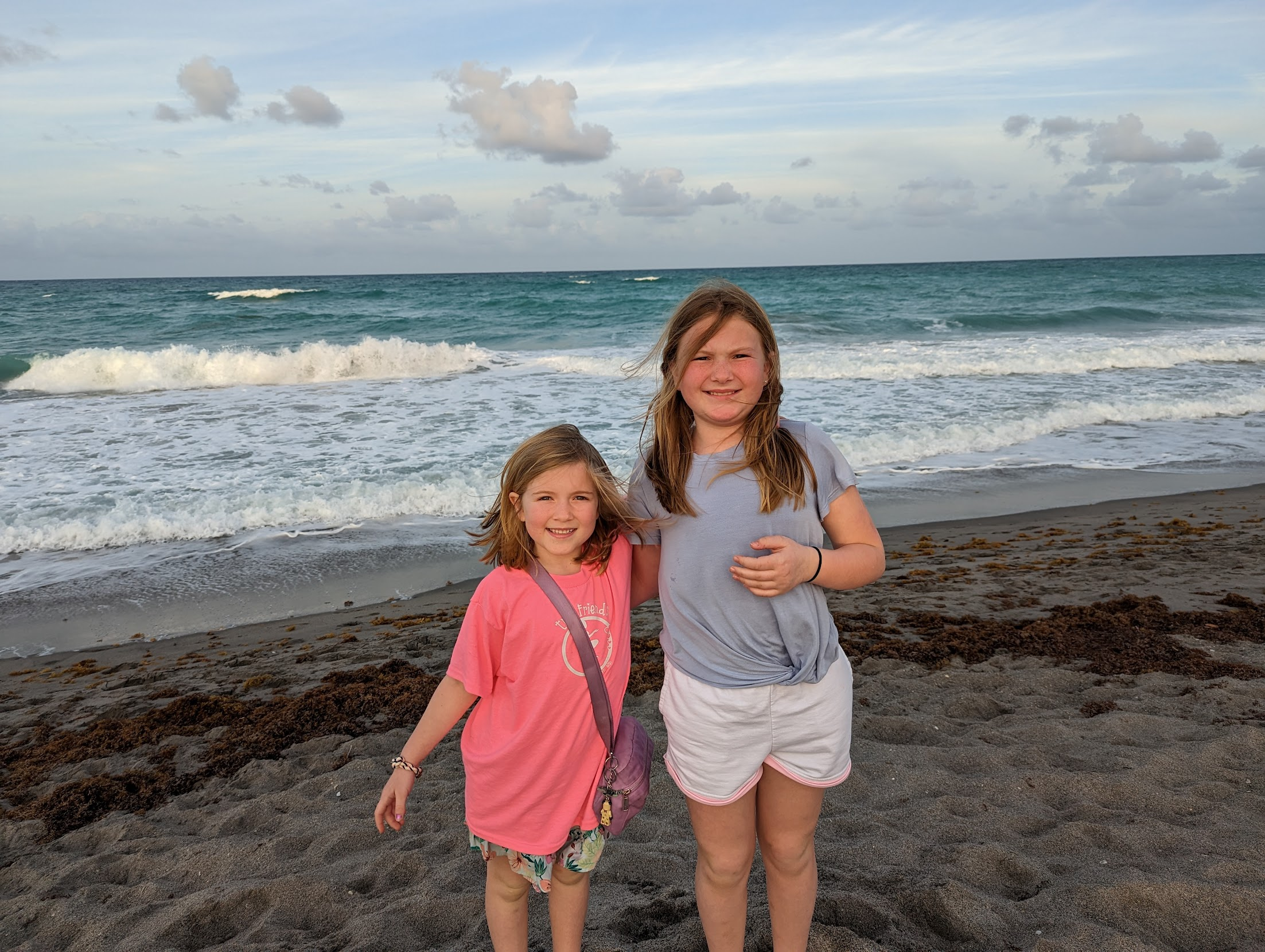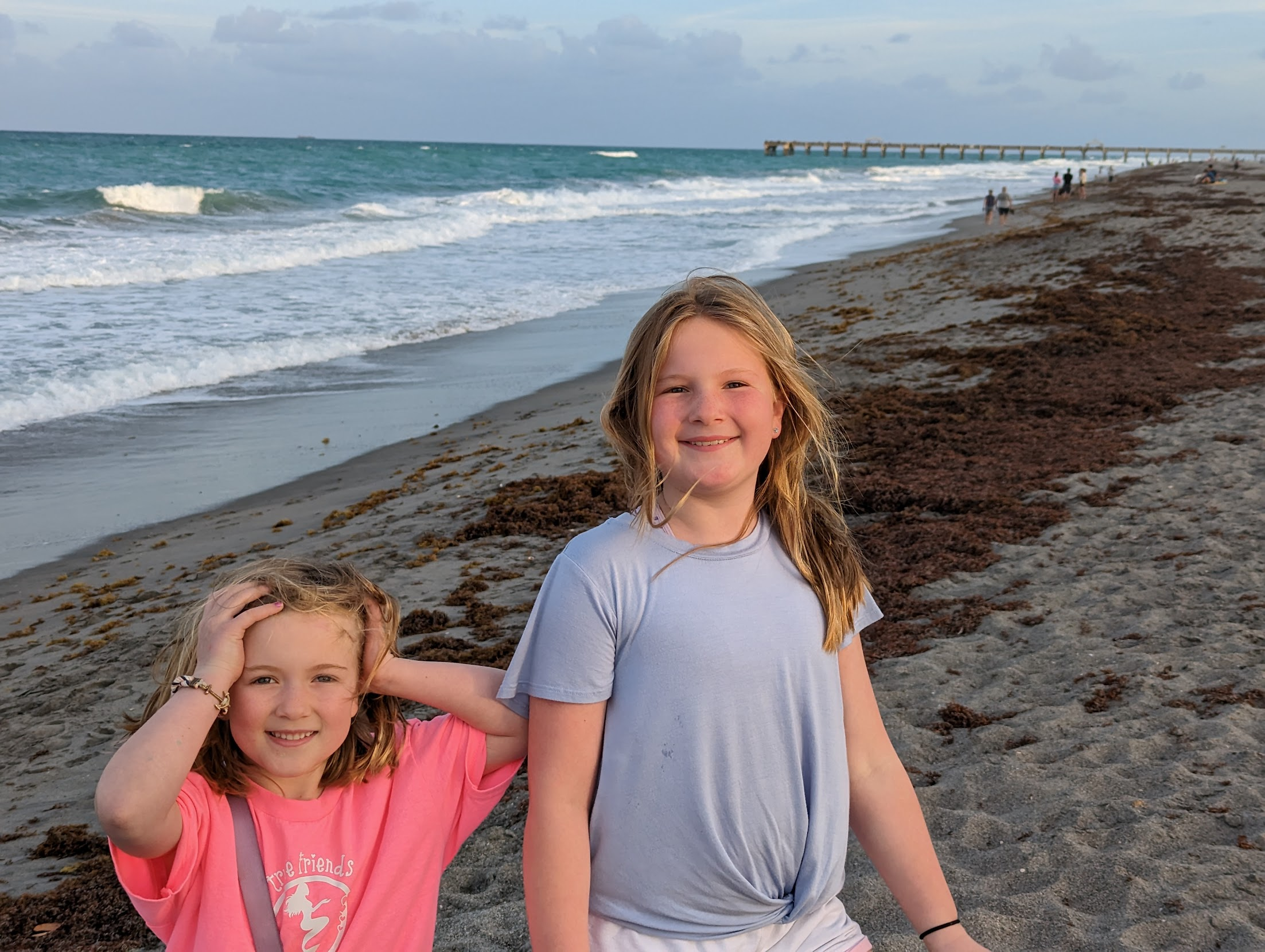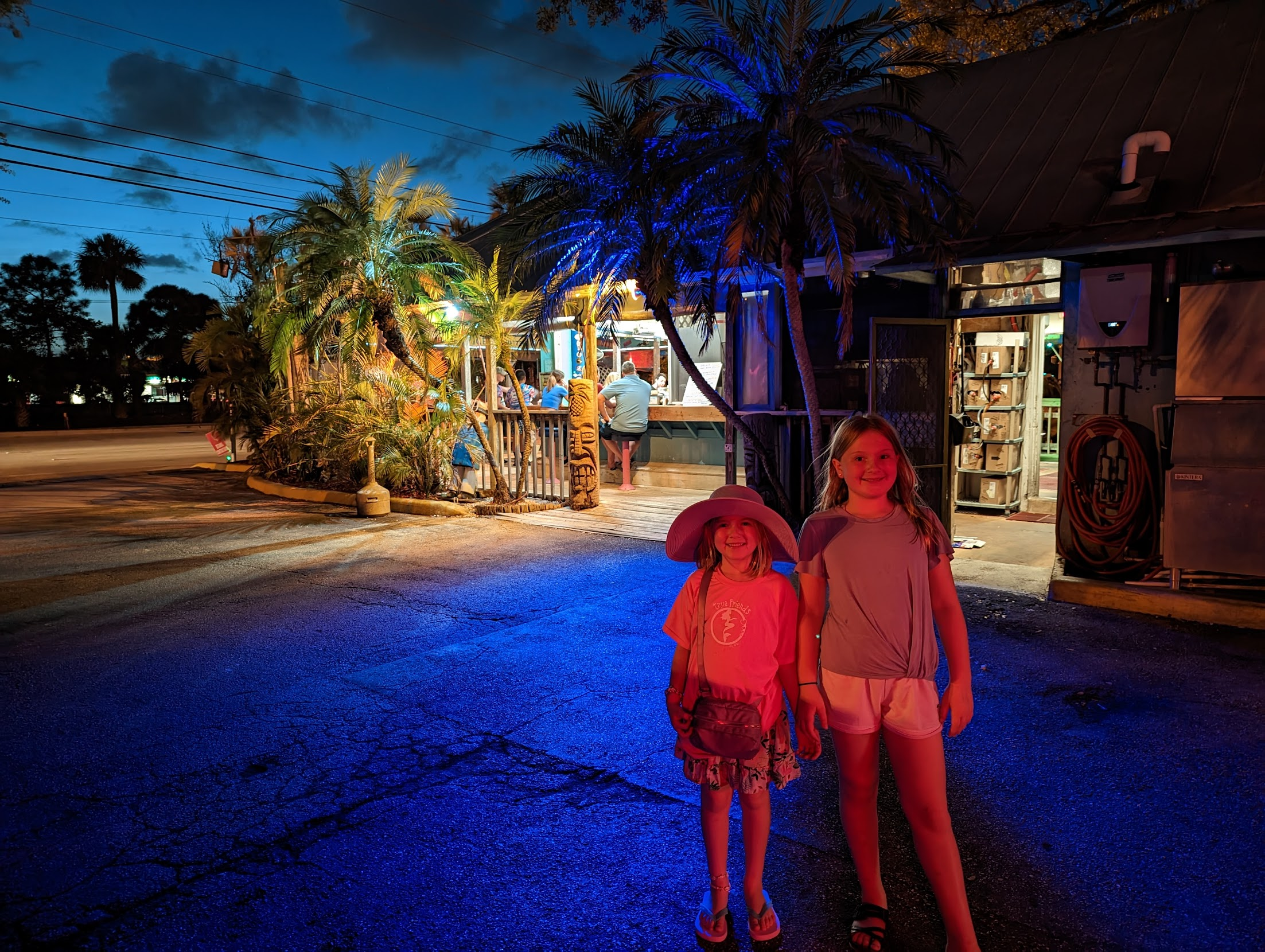 Tomorrow is the big day! It will be an early morning and a long travel day, but we're all excited to finally get there.