Our campground last night was right down the road from the Little Bighorn Battlefield National Monument. We stopped this morning on our way to the next campground and spent almost 2 hours learning all about the battle of Little Bighorn.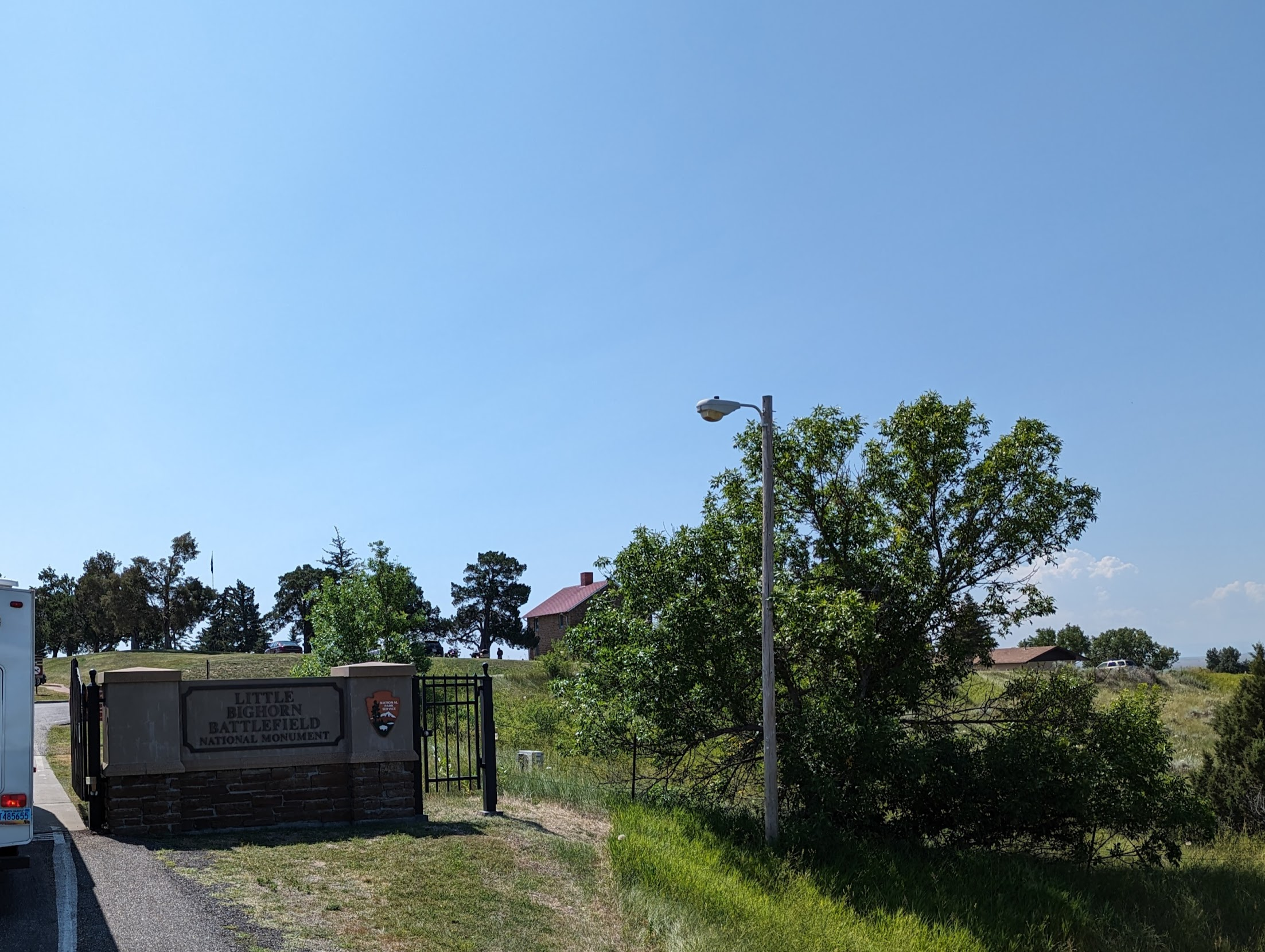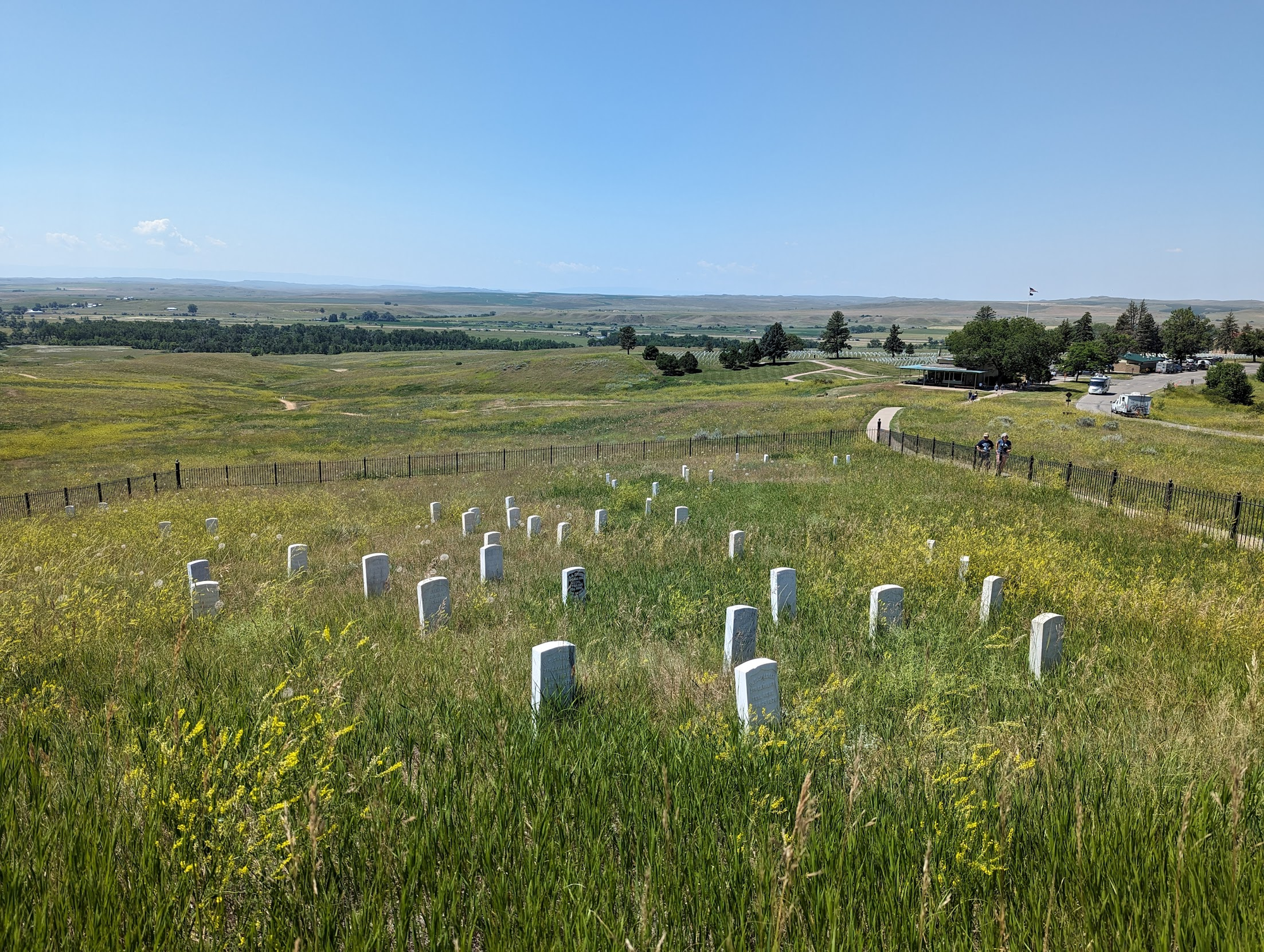 Our reservation at our campground near Yellowstone isn't until Saturday, so we had to find another place for the night. Last night I stumbled upon this creamery/market/coffee shop place where you can boondock for free. Unfortunately it was full, but I told Braden I would call in the morning because you never know and we could get lucky. First thing this morning Braden said how bummed he was this place wasn't available... so I called to ask. Must have been our lucky day because the guy said he had a spot for us!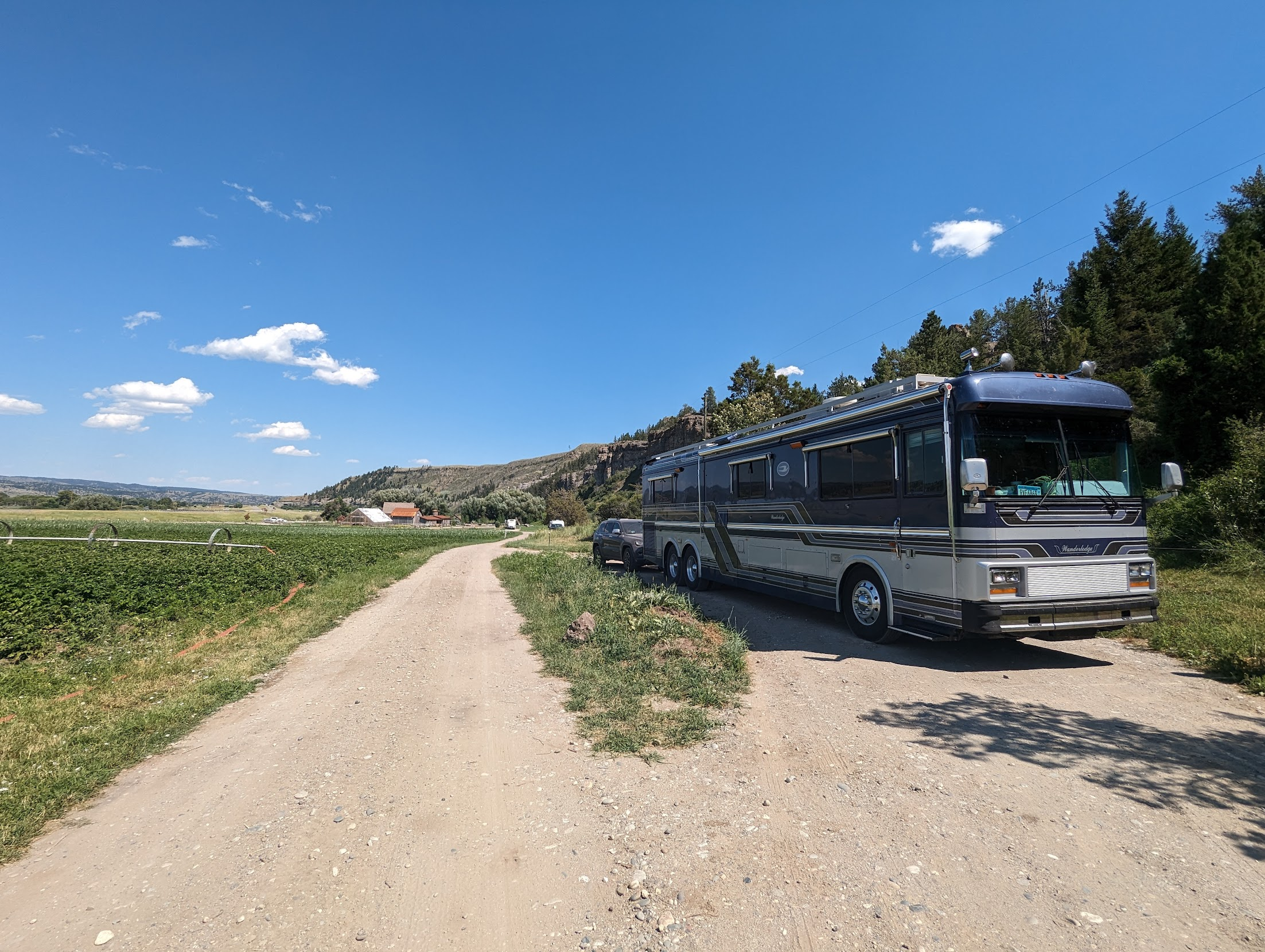 It has a greenhouse, a leather and fabric shop where the lady showed the girls how to use a loom, a little coffee shop that sells sandwiches, bagels, pastries and milk shakes and a market that sells meats, cheeses and snacks.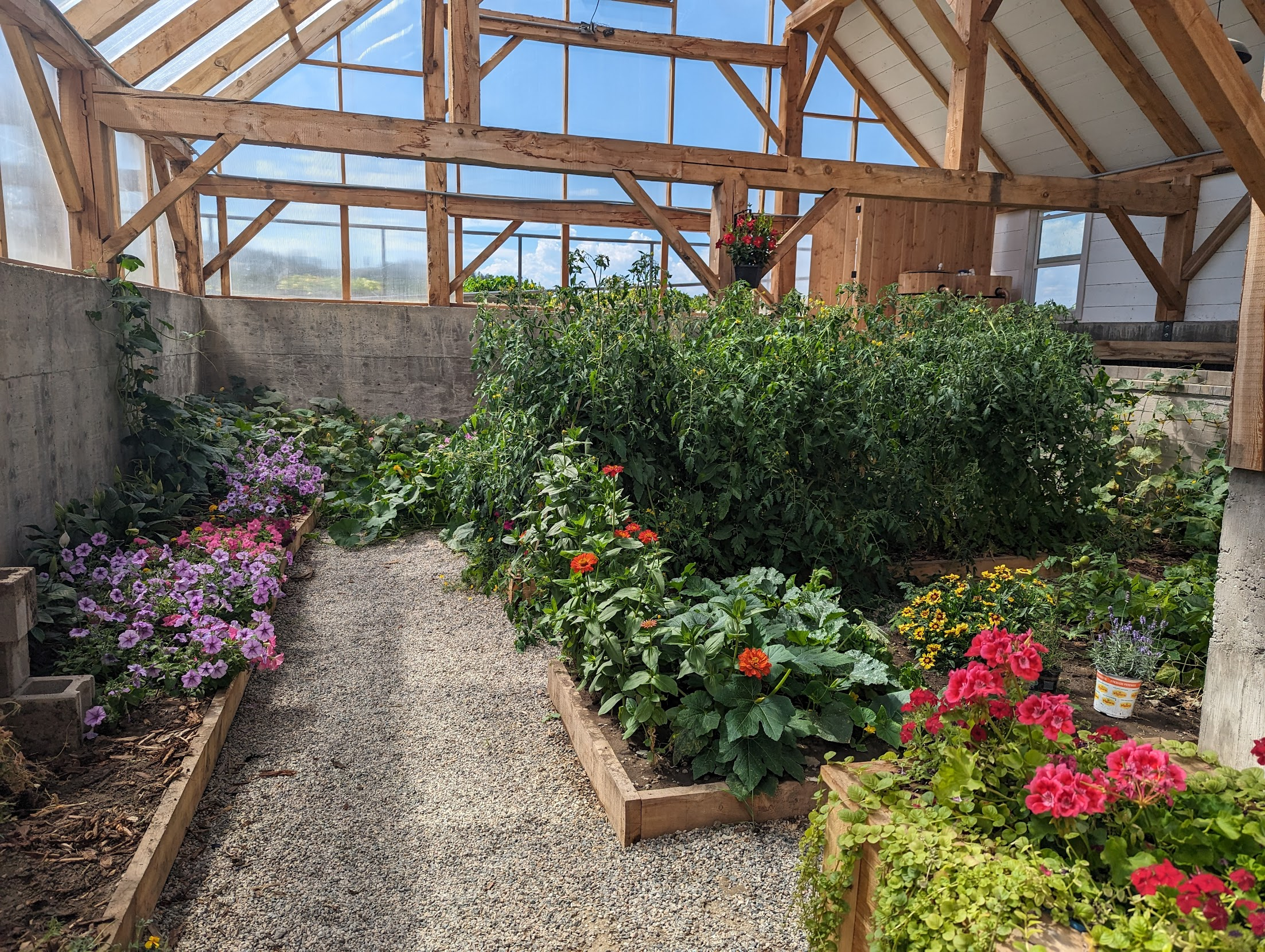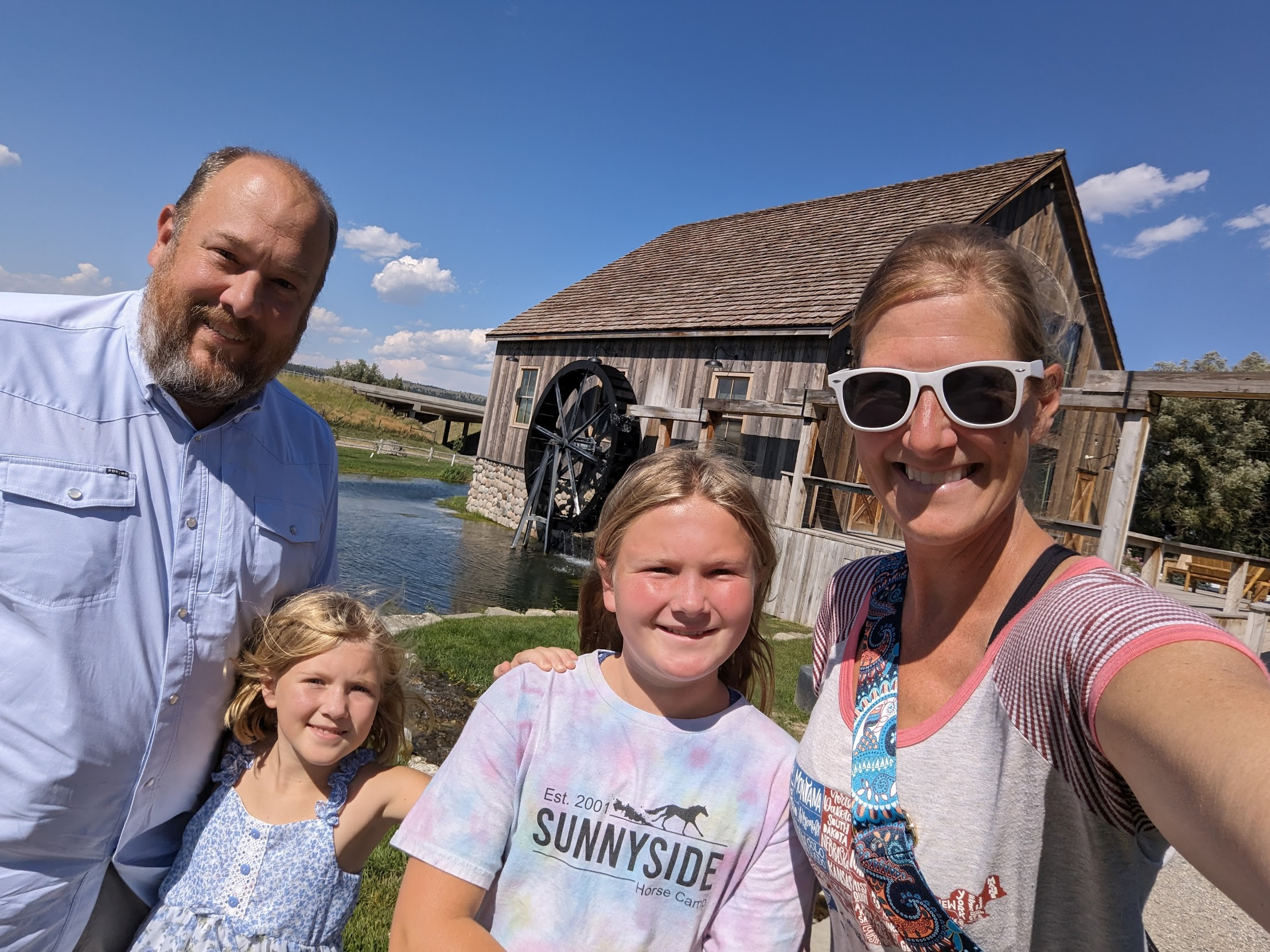 It also had some swings, a sand volleyball court, a covered gazebo where we could play some tennis and the cutest cows.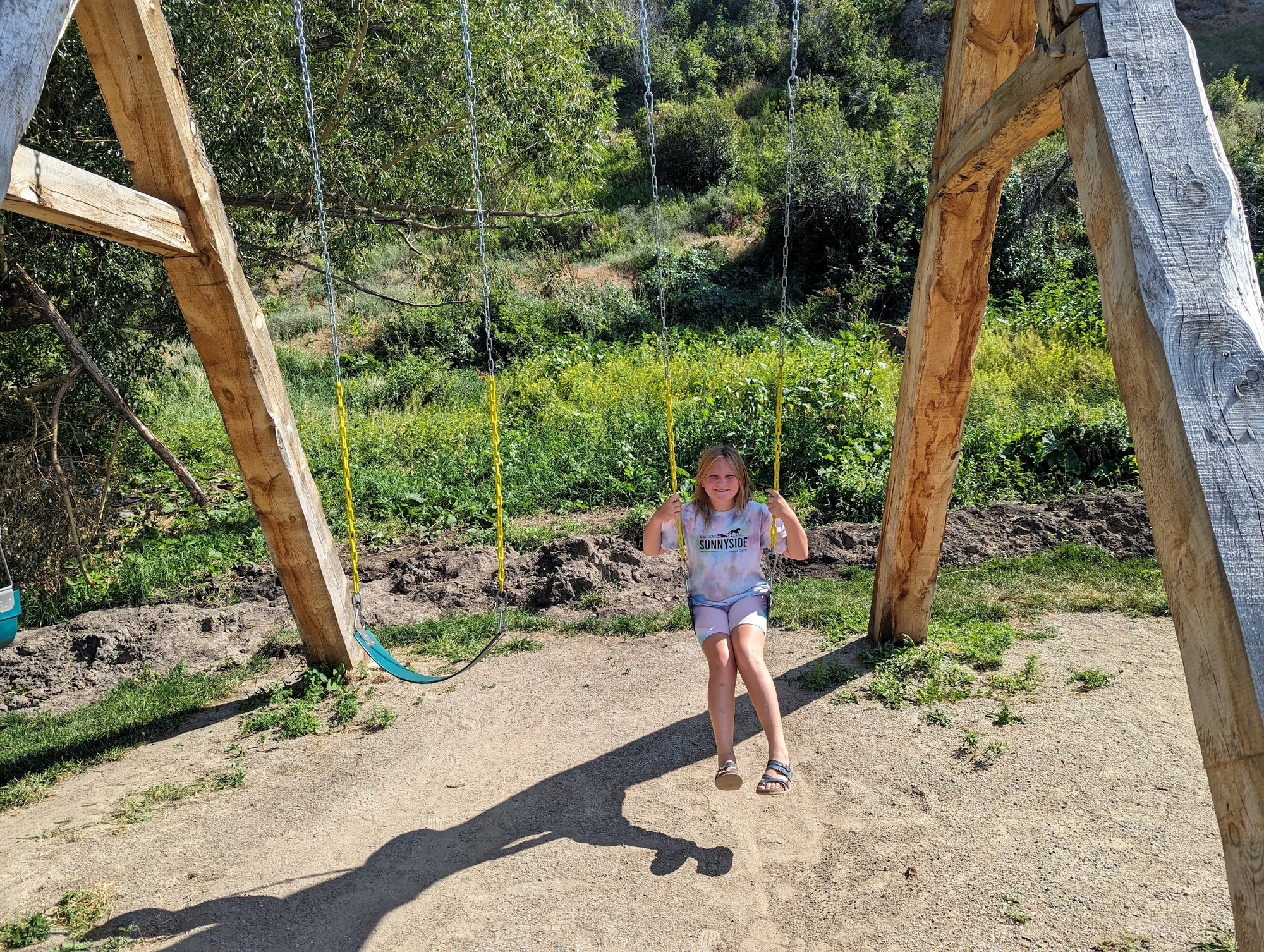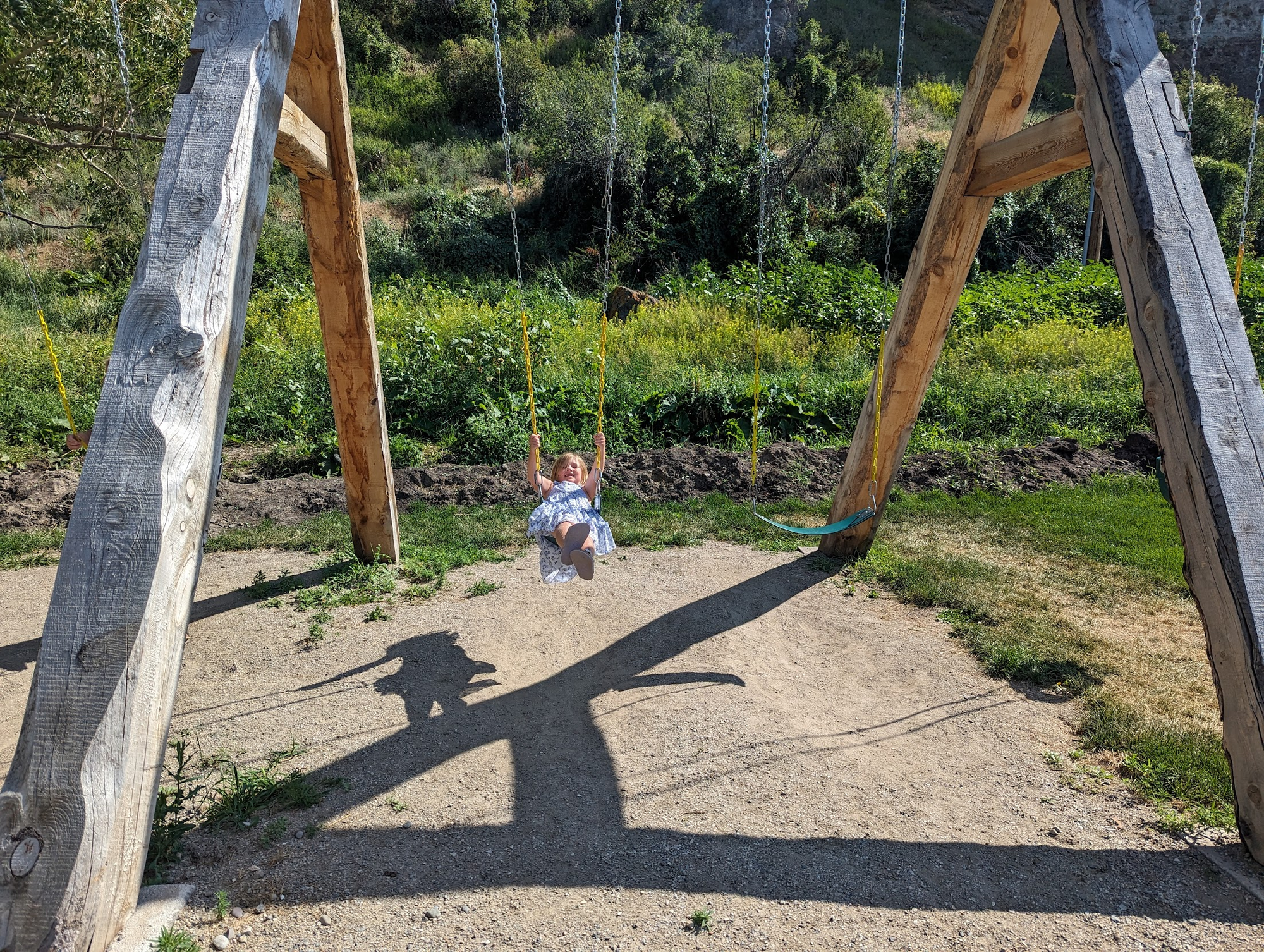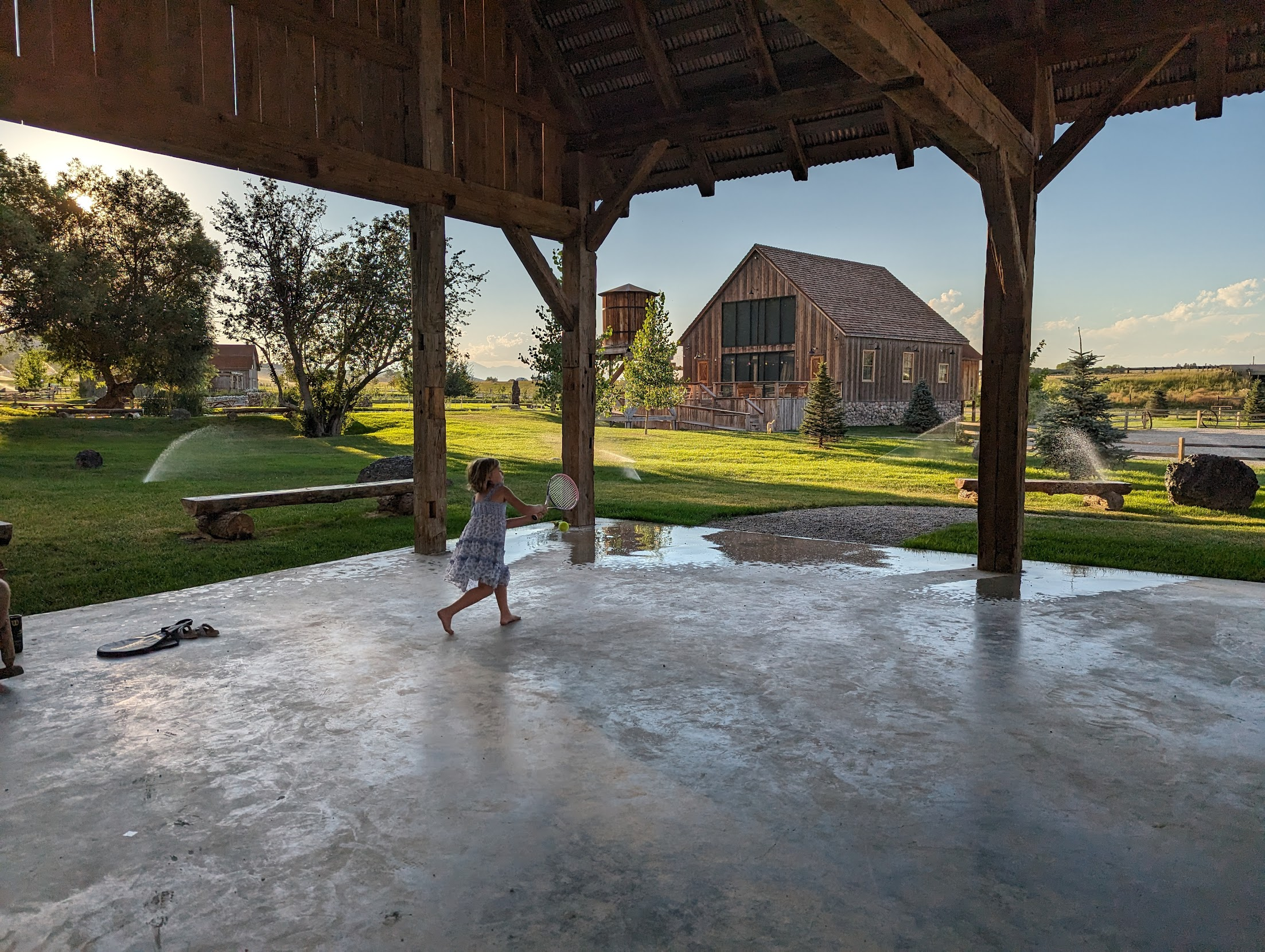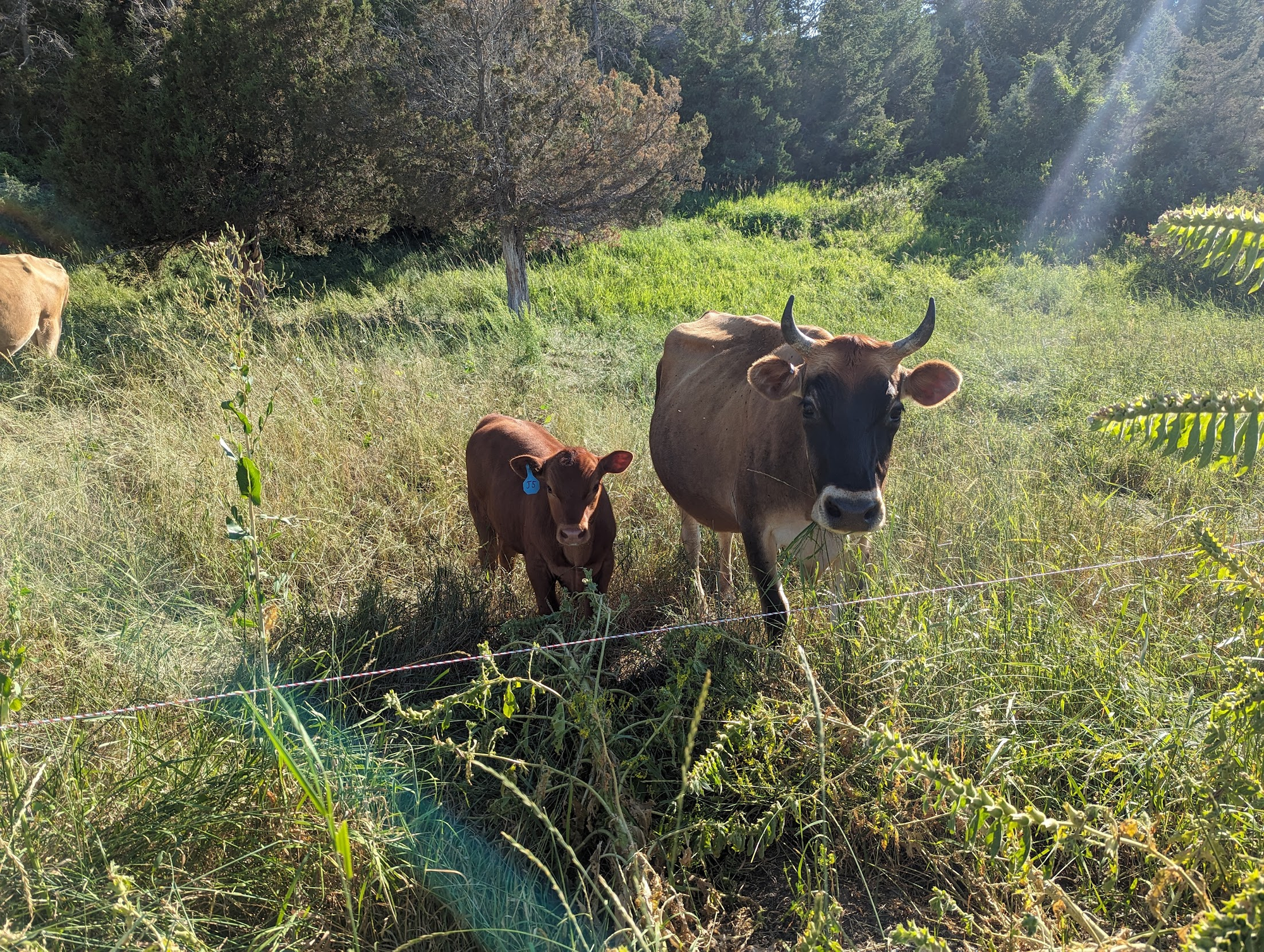 Emma and I also found a trail and hiked to the top of the rocks to look around.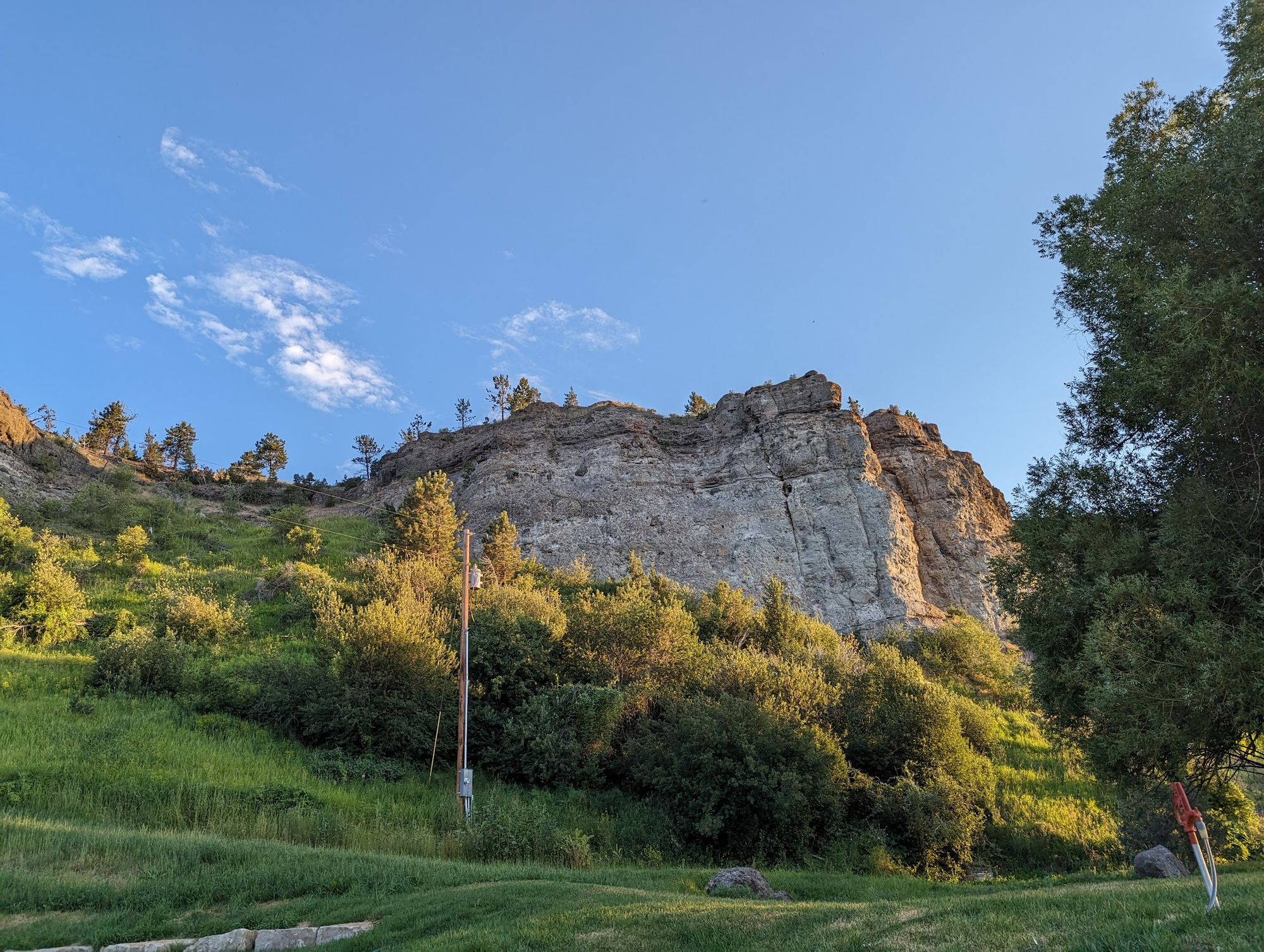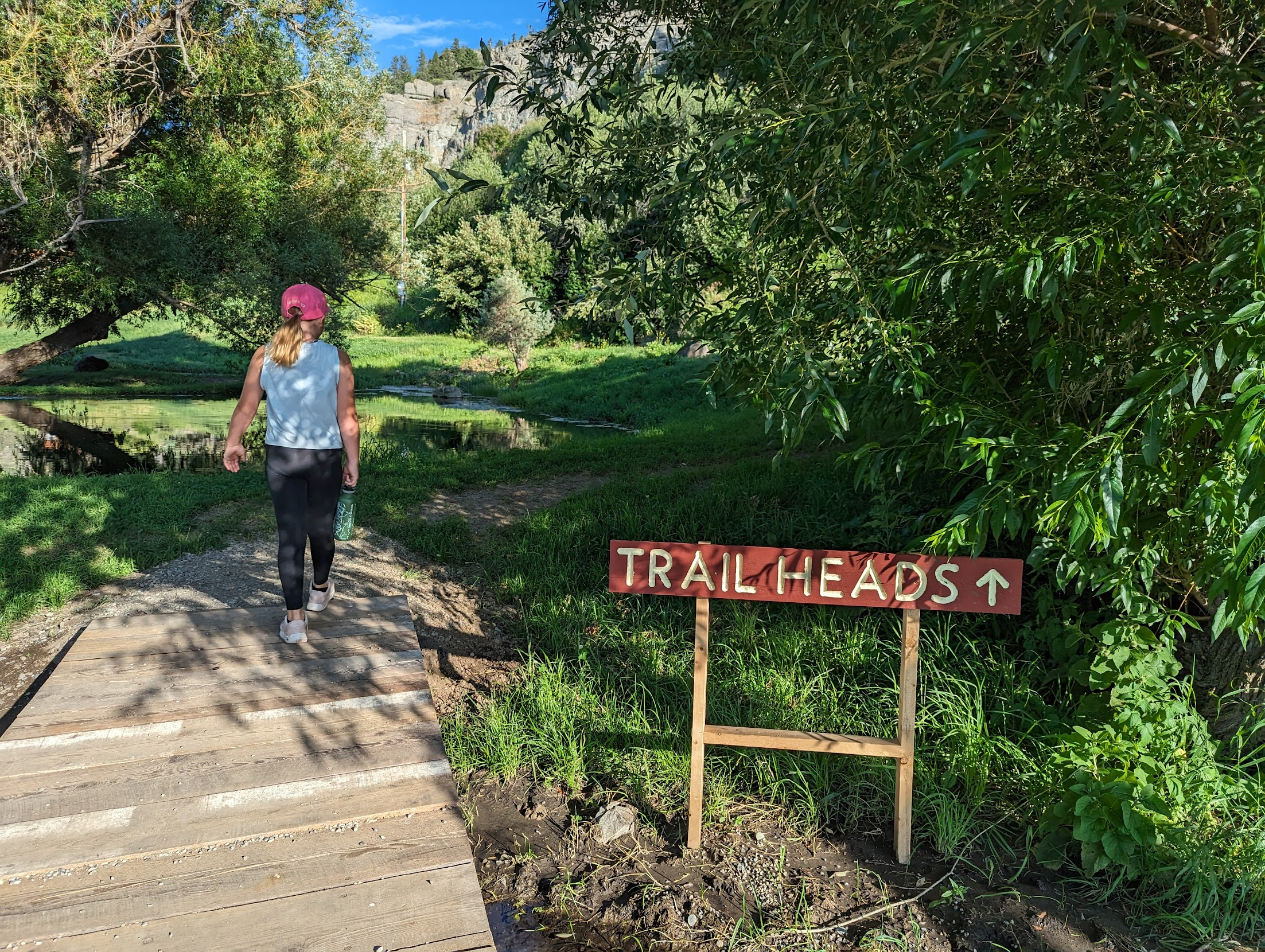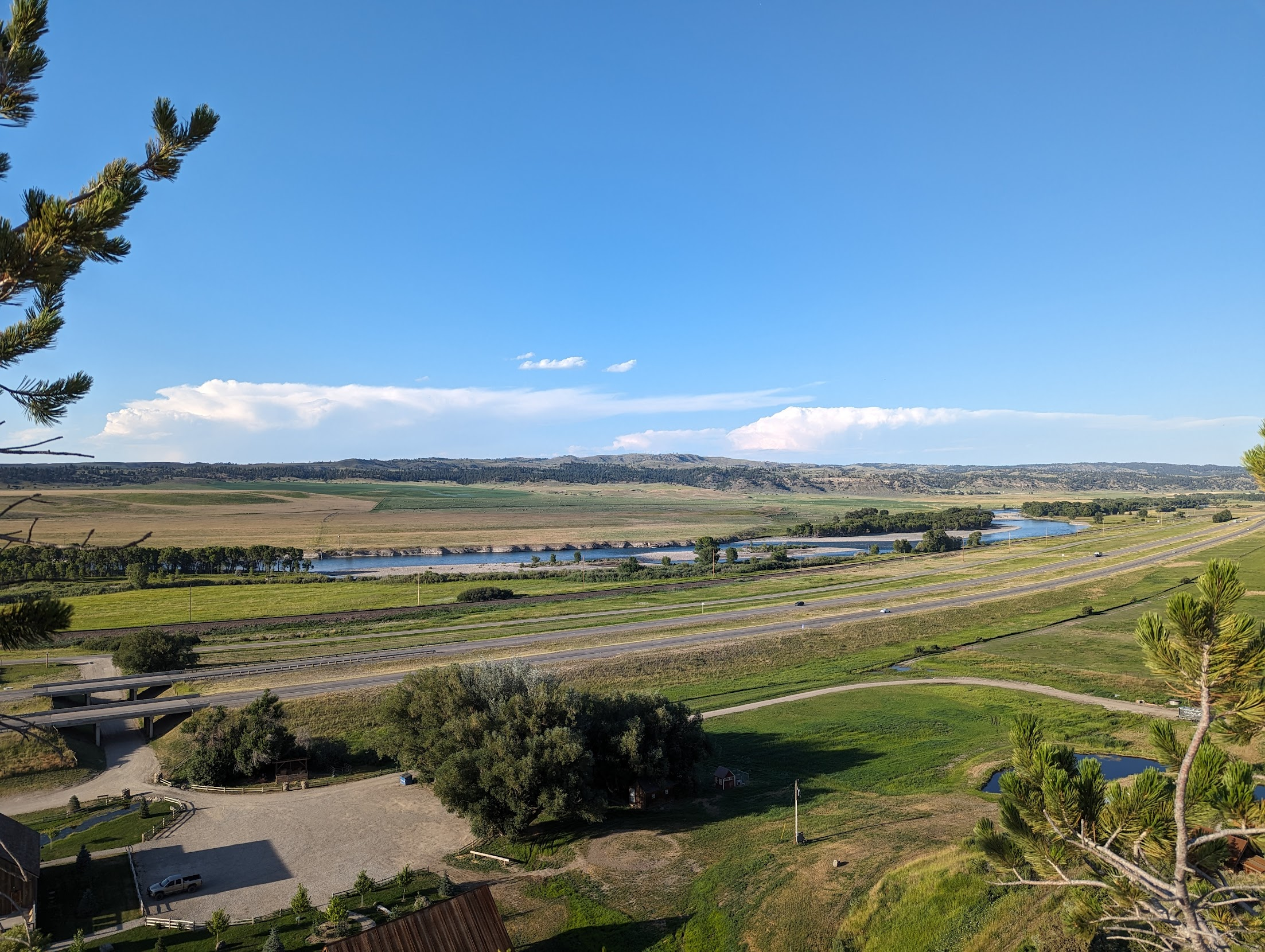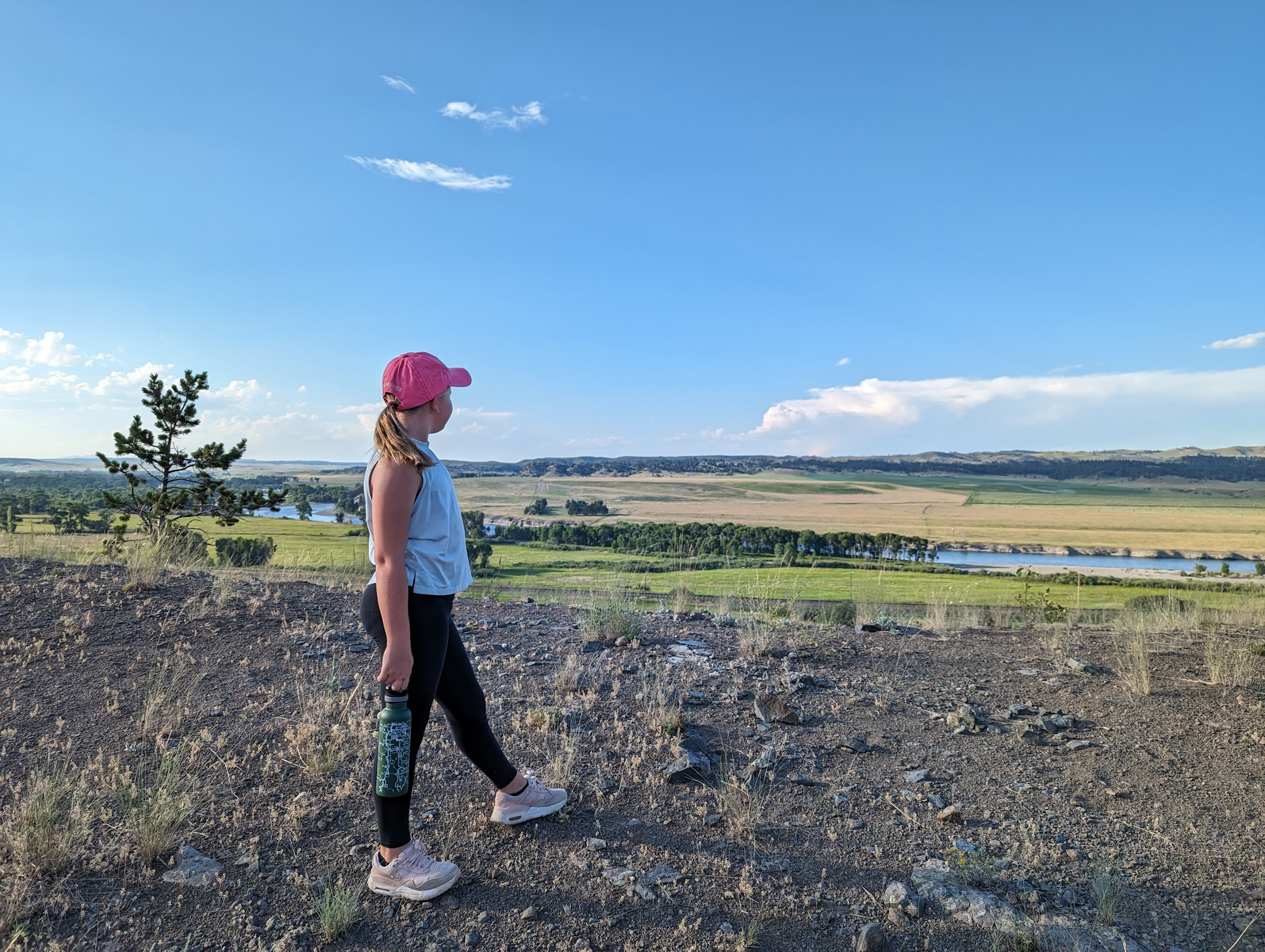 This place was worth the stop. Tomorrow... Yellowstone!