We almost skipped Arches National Park. I figured once you've seen one arch you've seen them all. It seemed pretty boring. We're staying in Moab for a couple days because Emma and I want to go to Canyonlands National Park and Braden and Olivia want to go UTVing. Since we're so close we figured we'd just do a drive through Arches.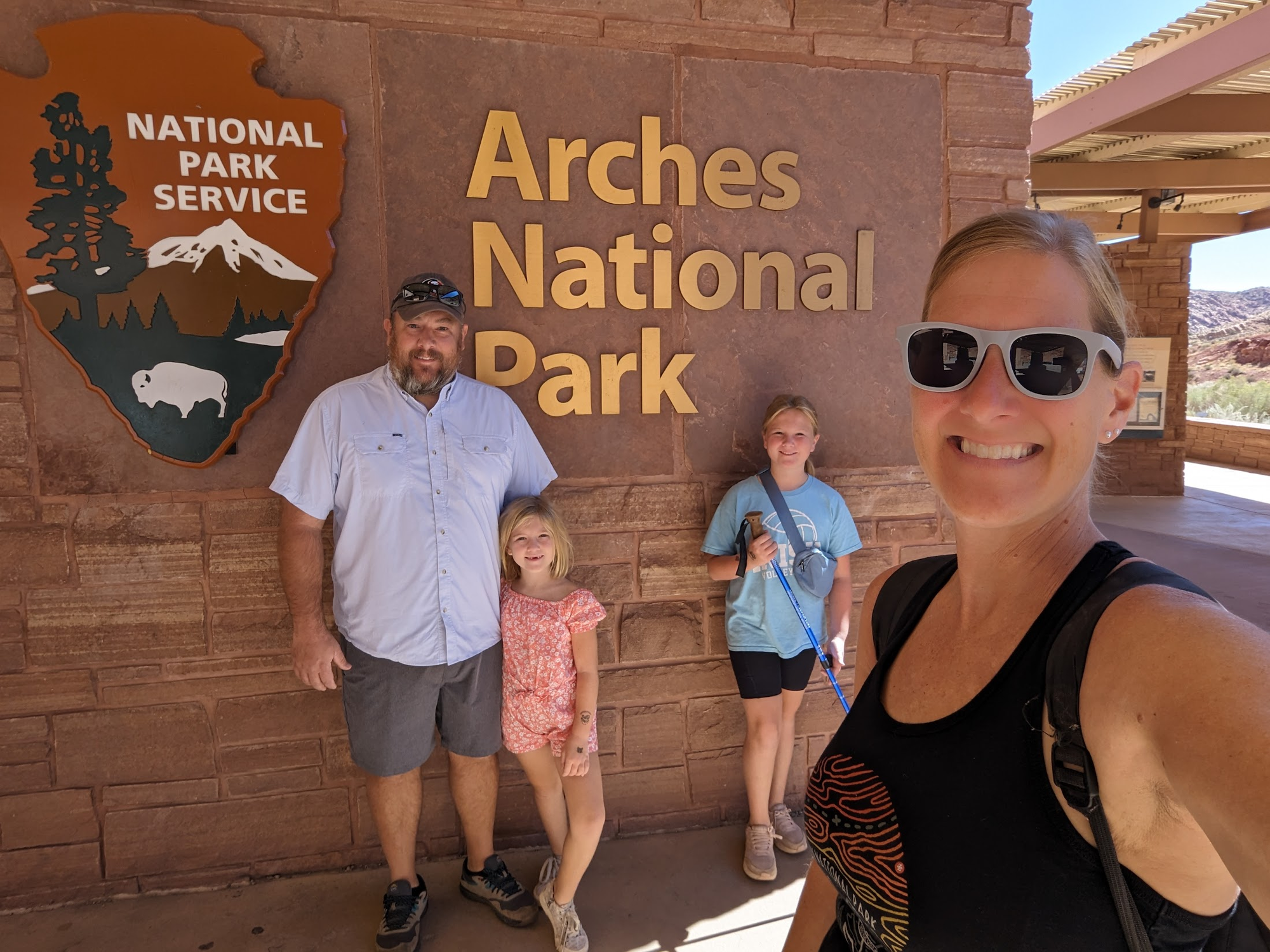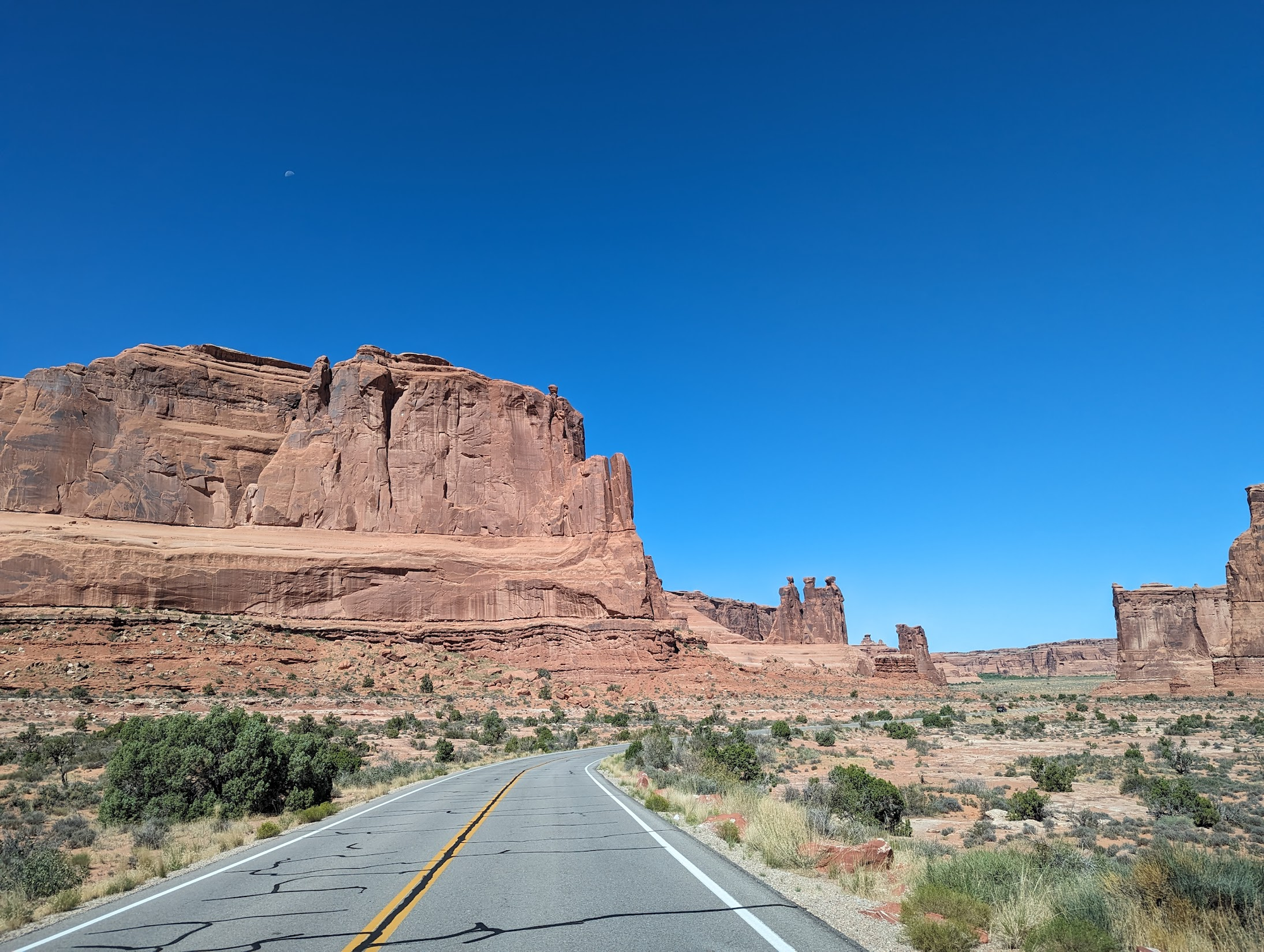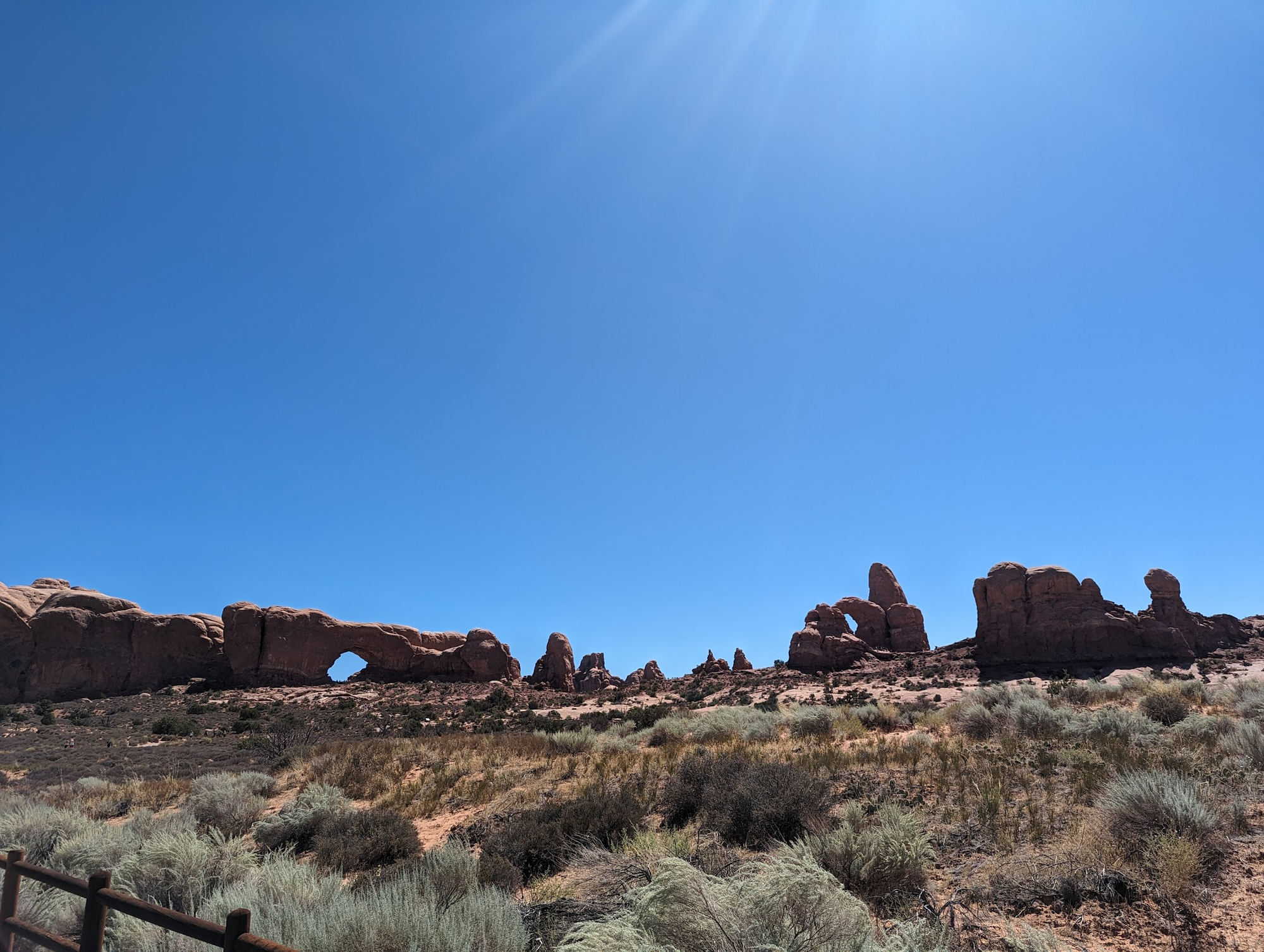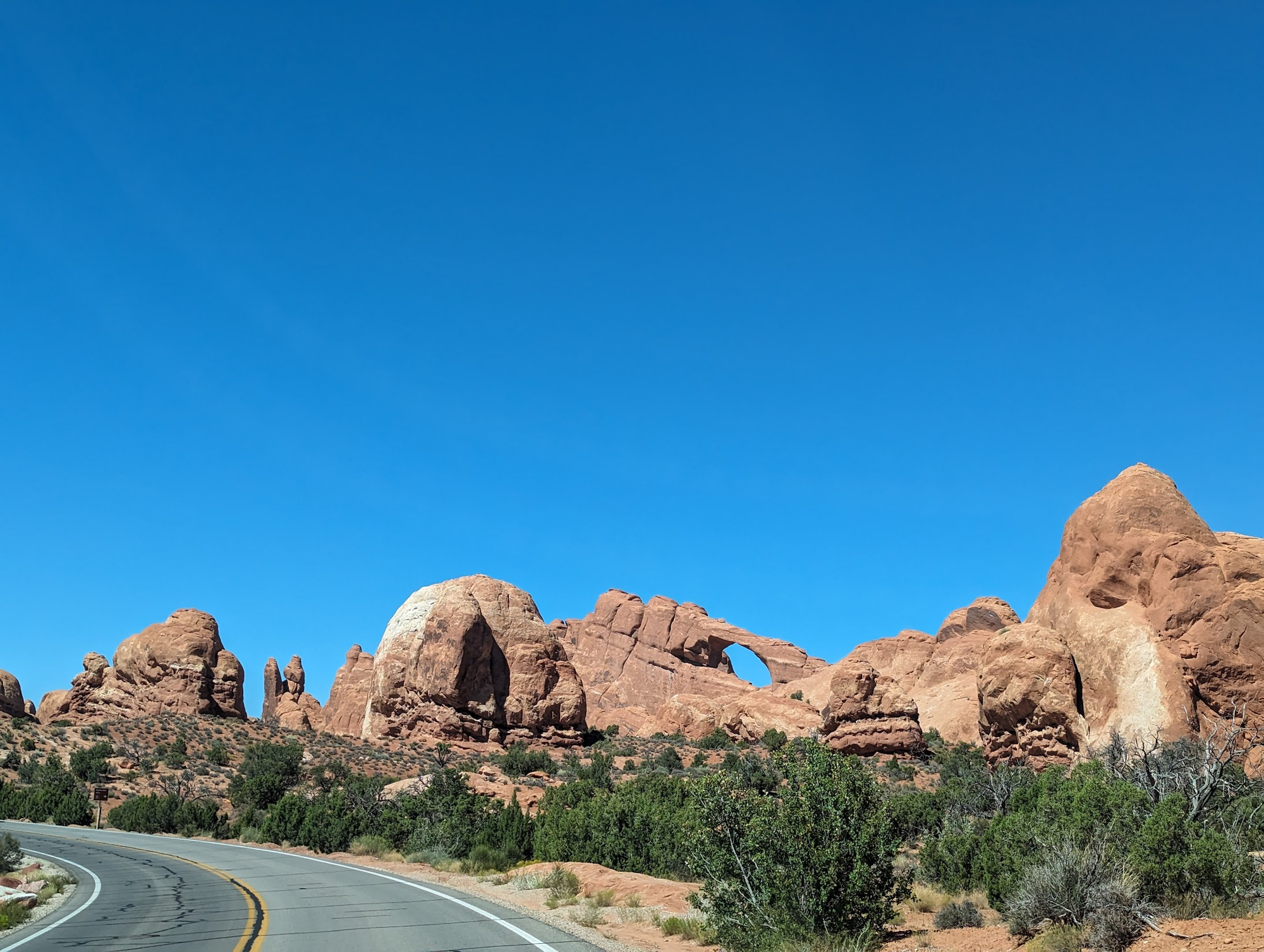 A drive through turned into getting out to take some photos at Balanced Rock.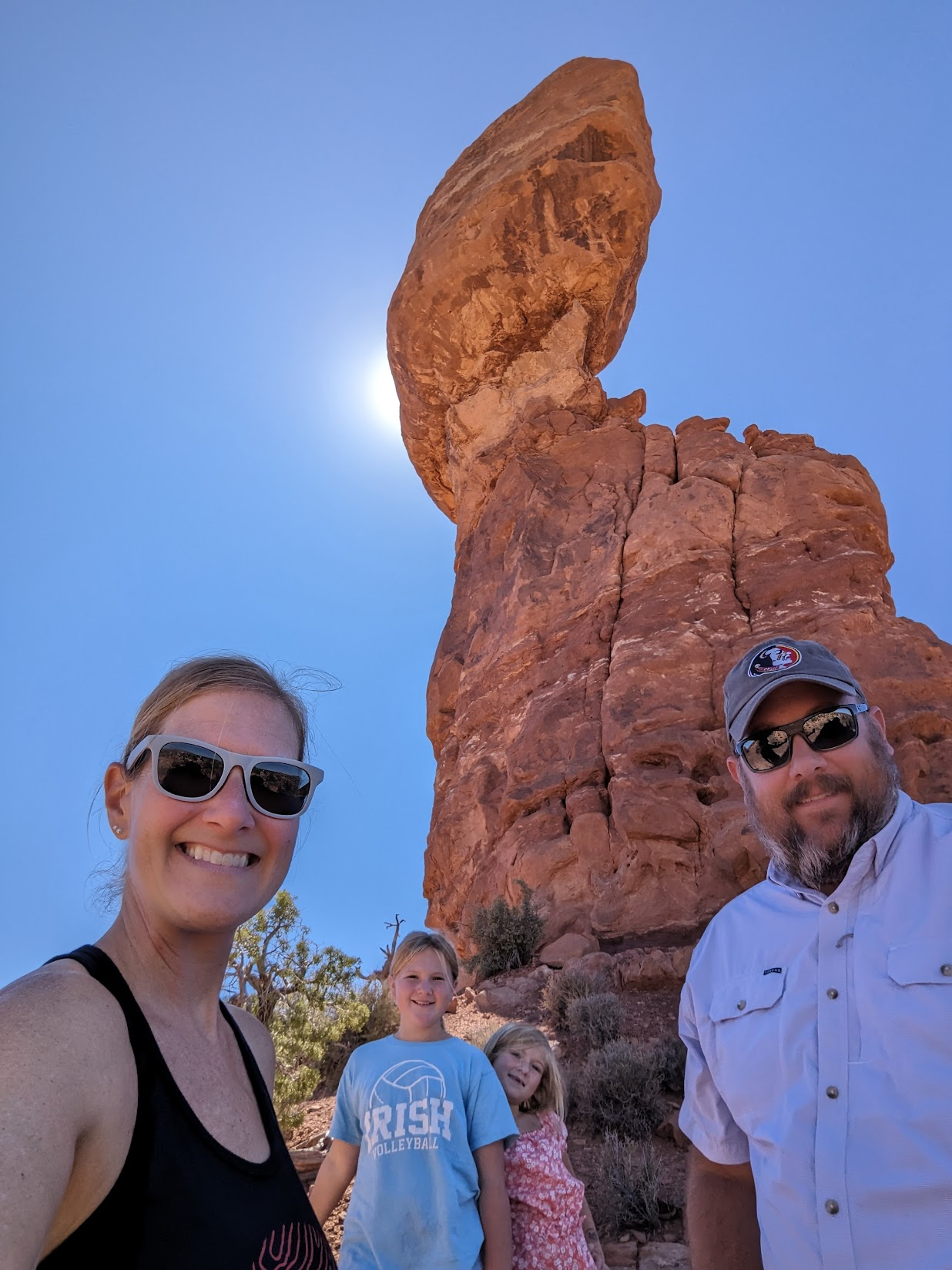 Which turned into lets do this short hike over to those arches.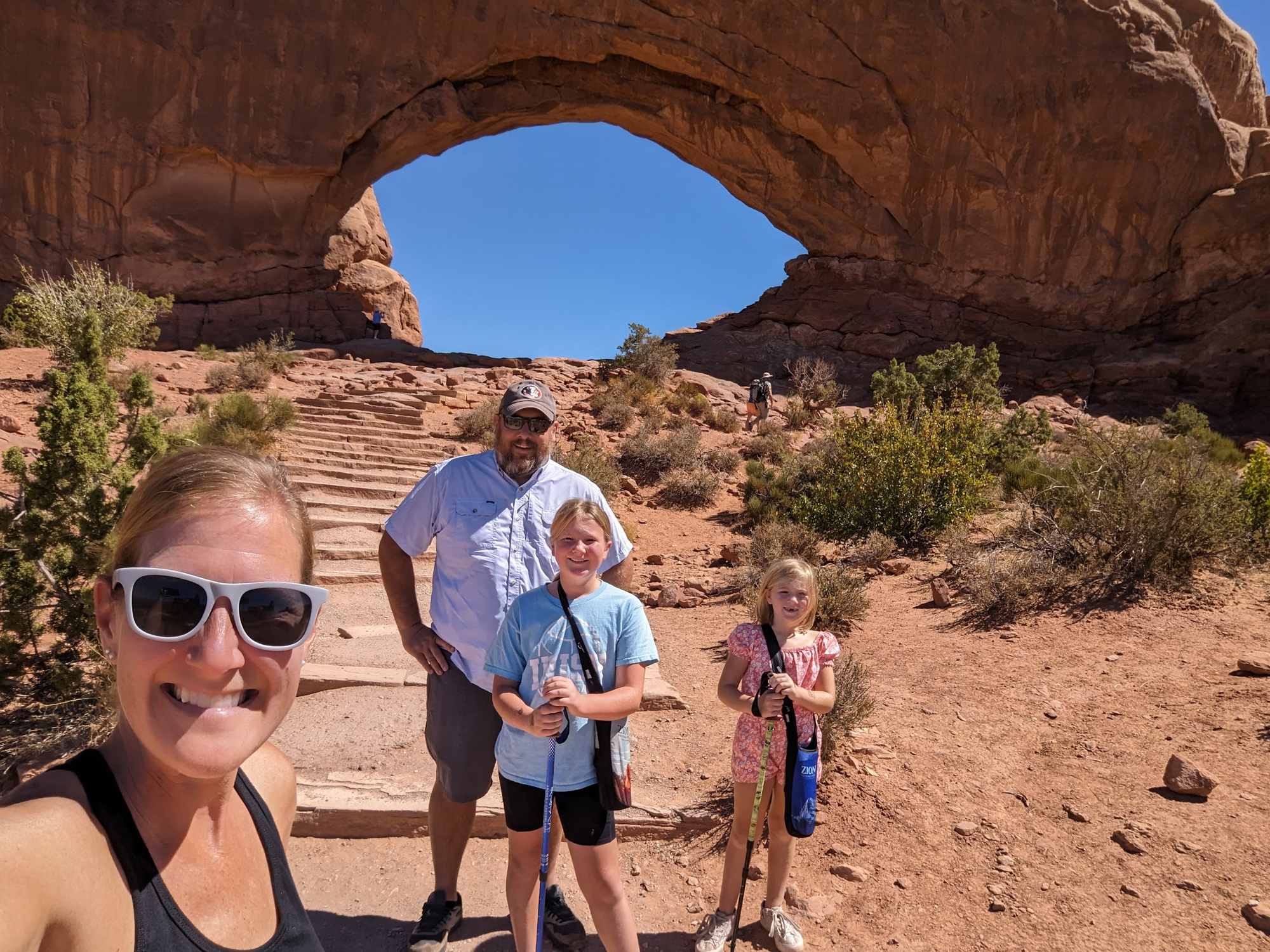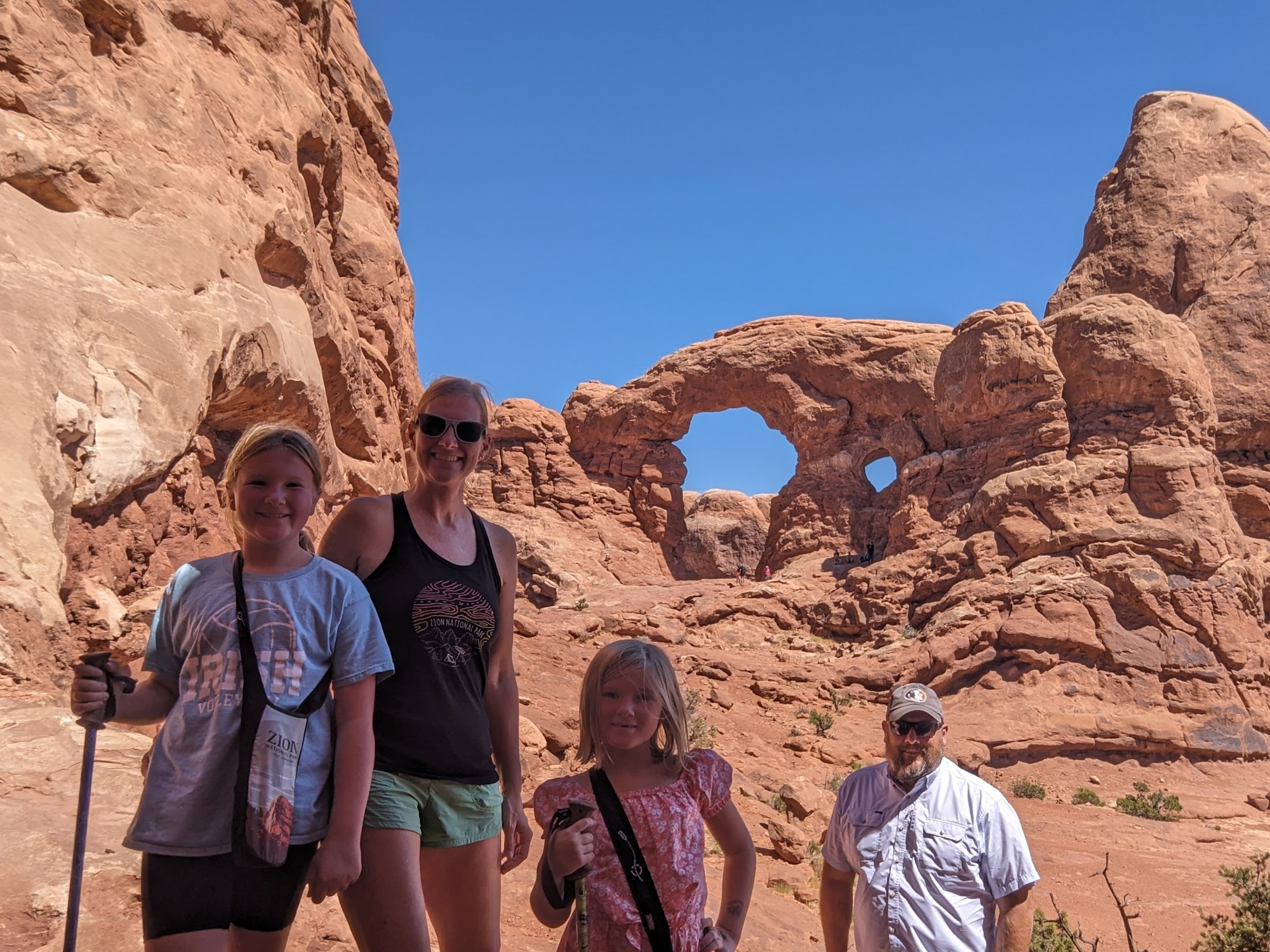 Which turned into lets climb around all over these rocks for over an hour.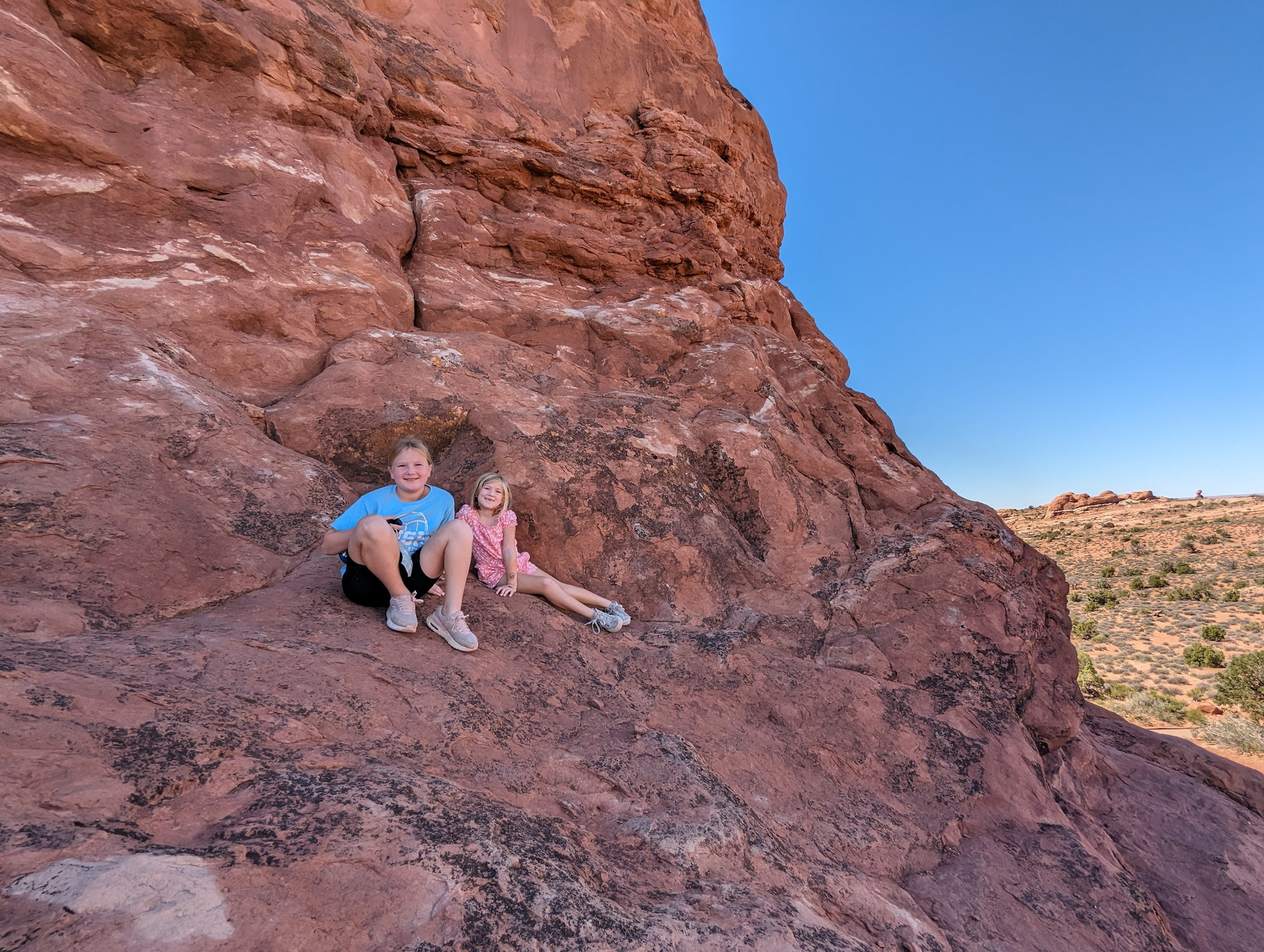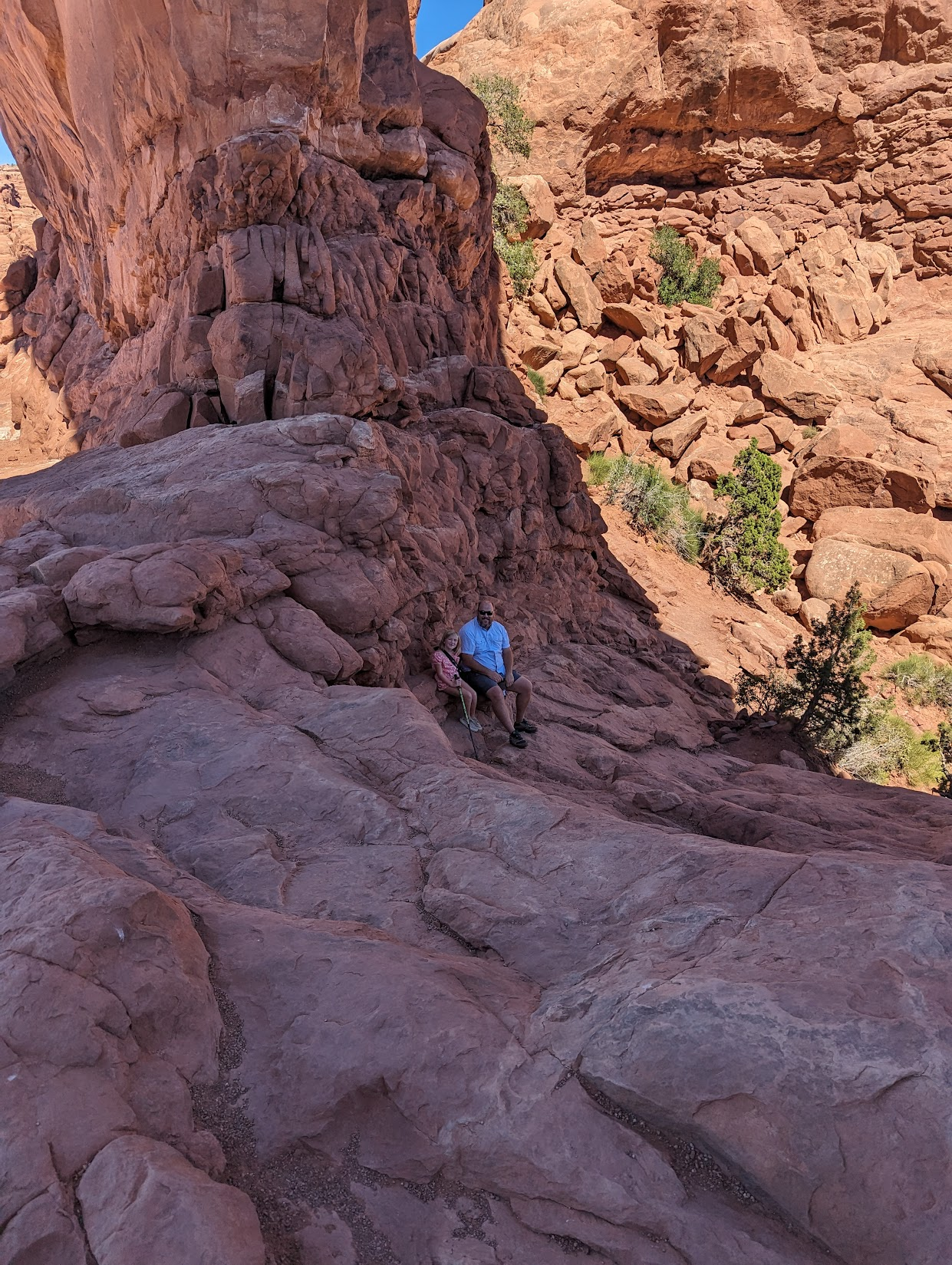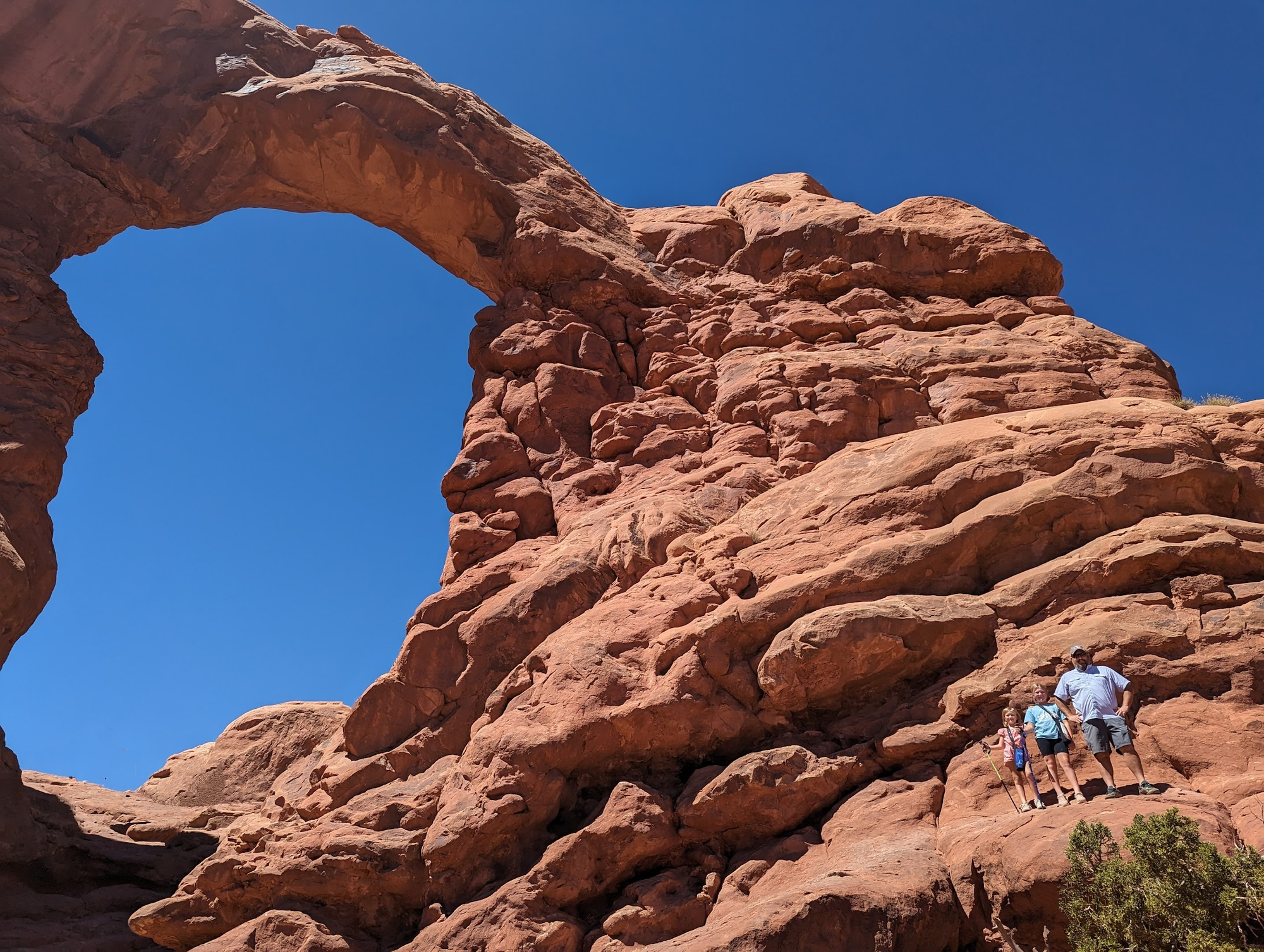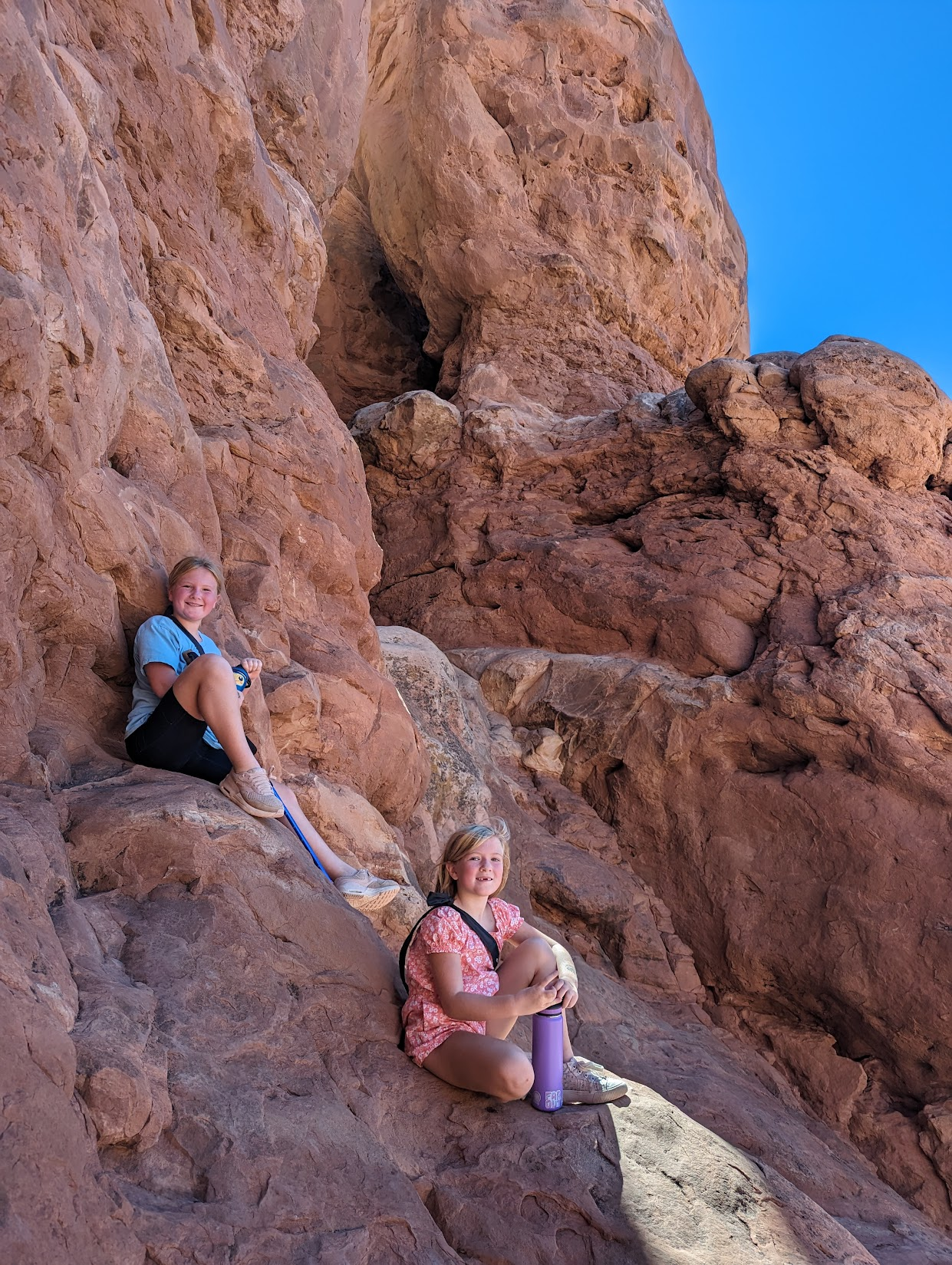 Turns out both girls said it was their favorite park of the trip. Guess it's a good thing we didn't skip it.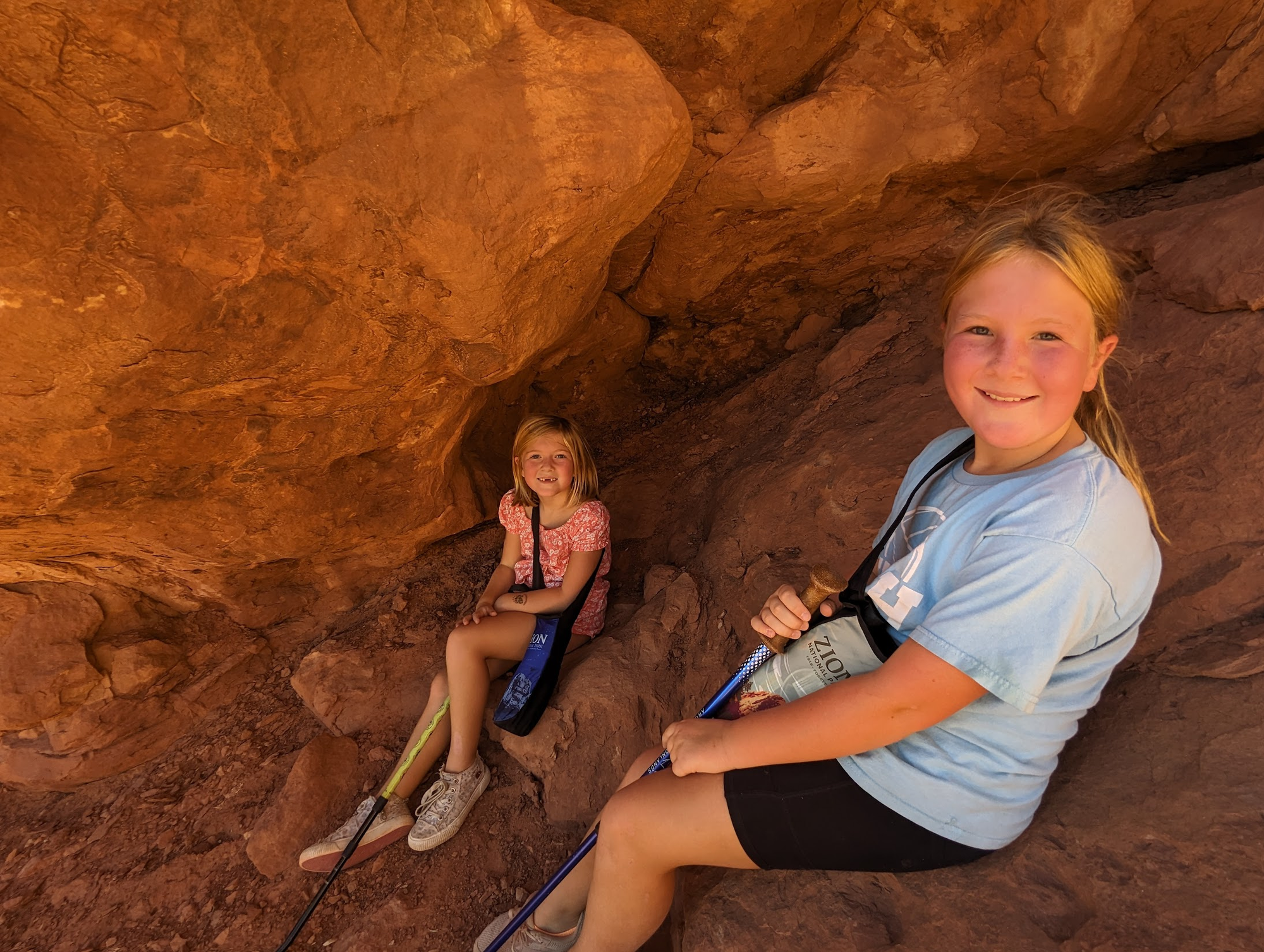 Another National Park means another Junior Ranger badge. This makes 12.