It was a beautiful day for a beach day.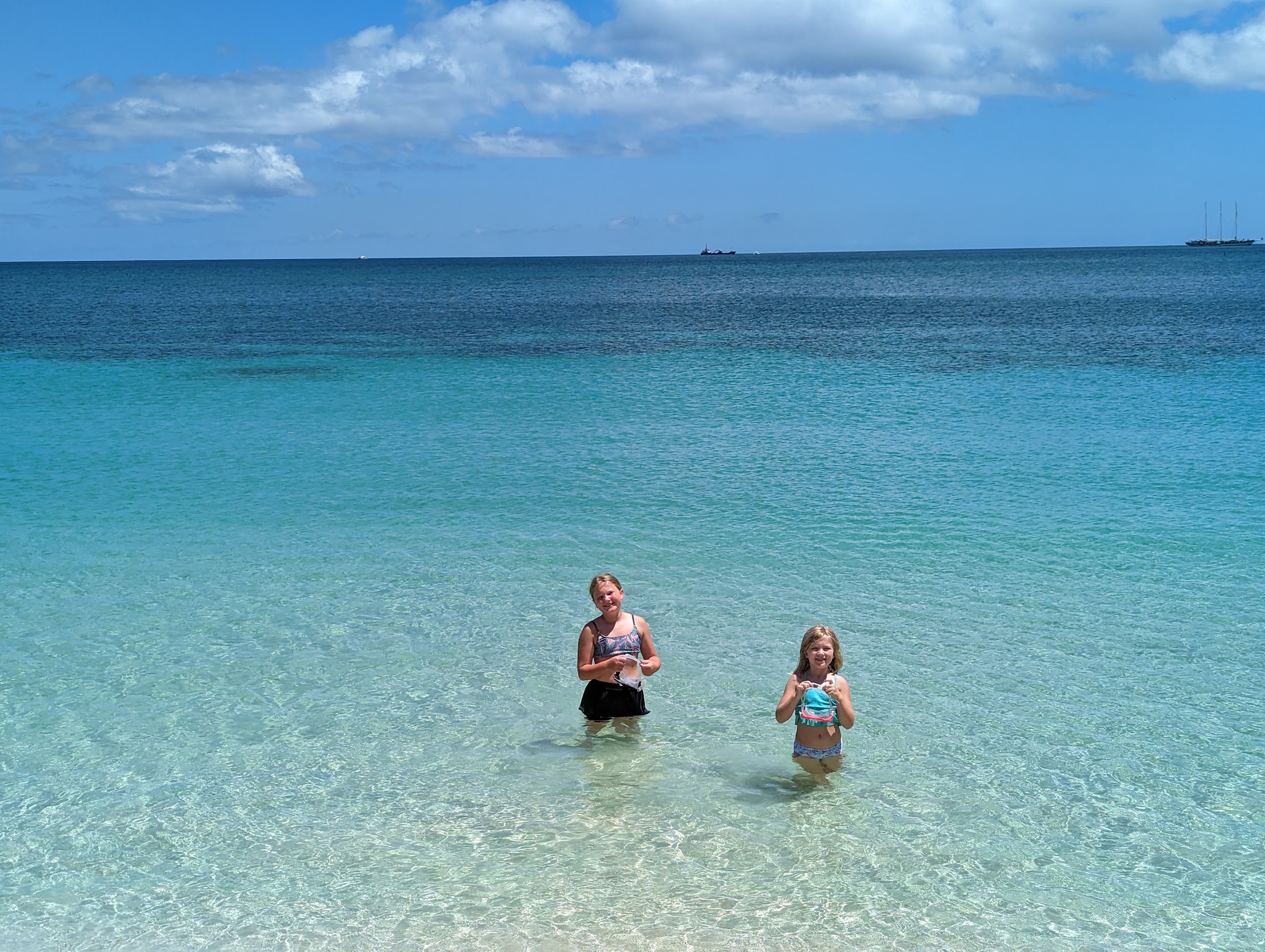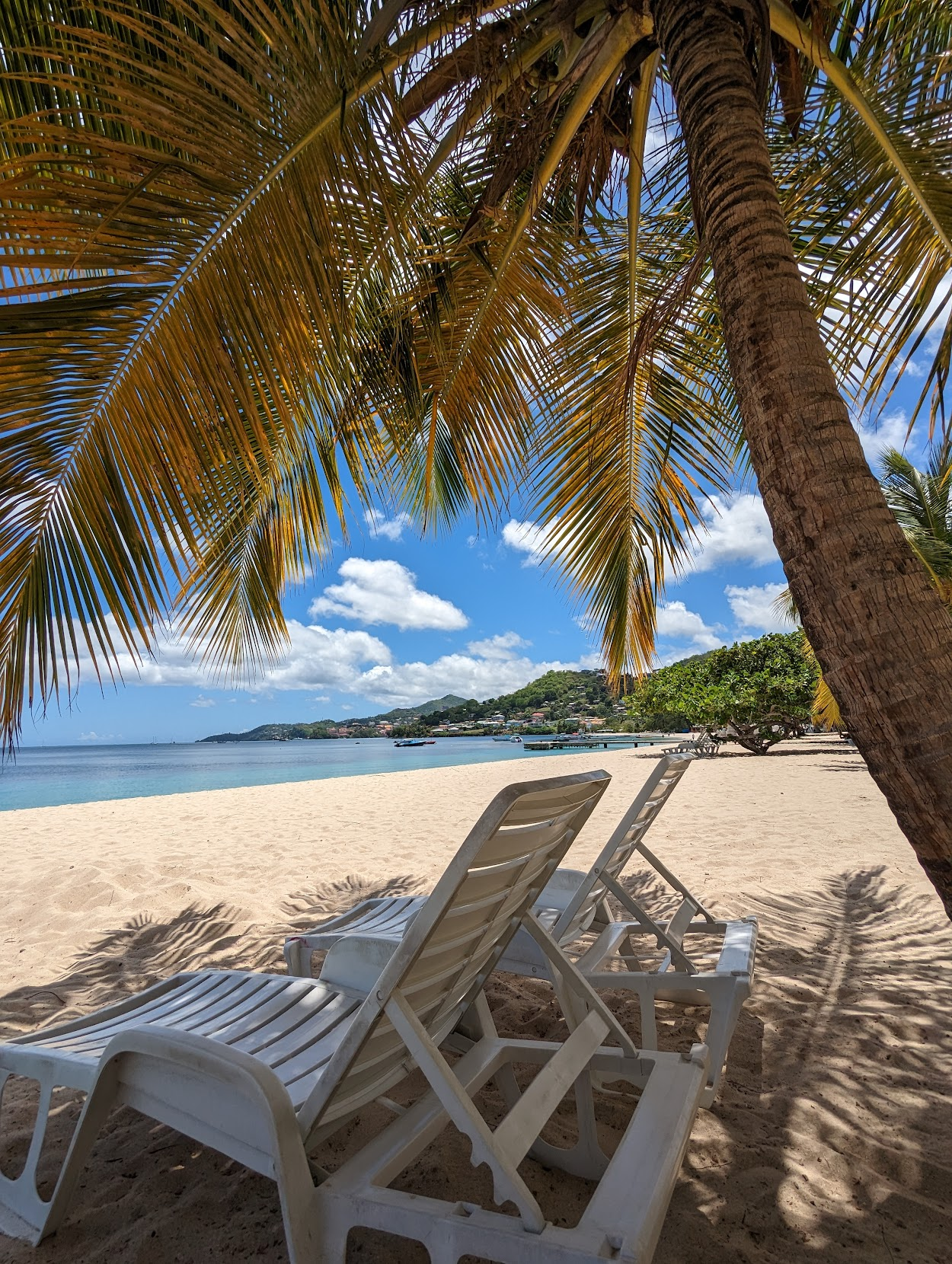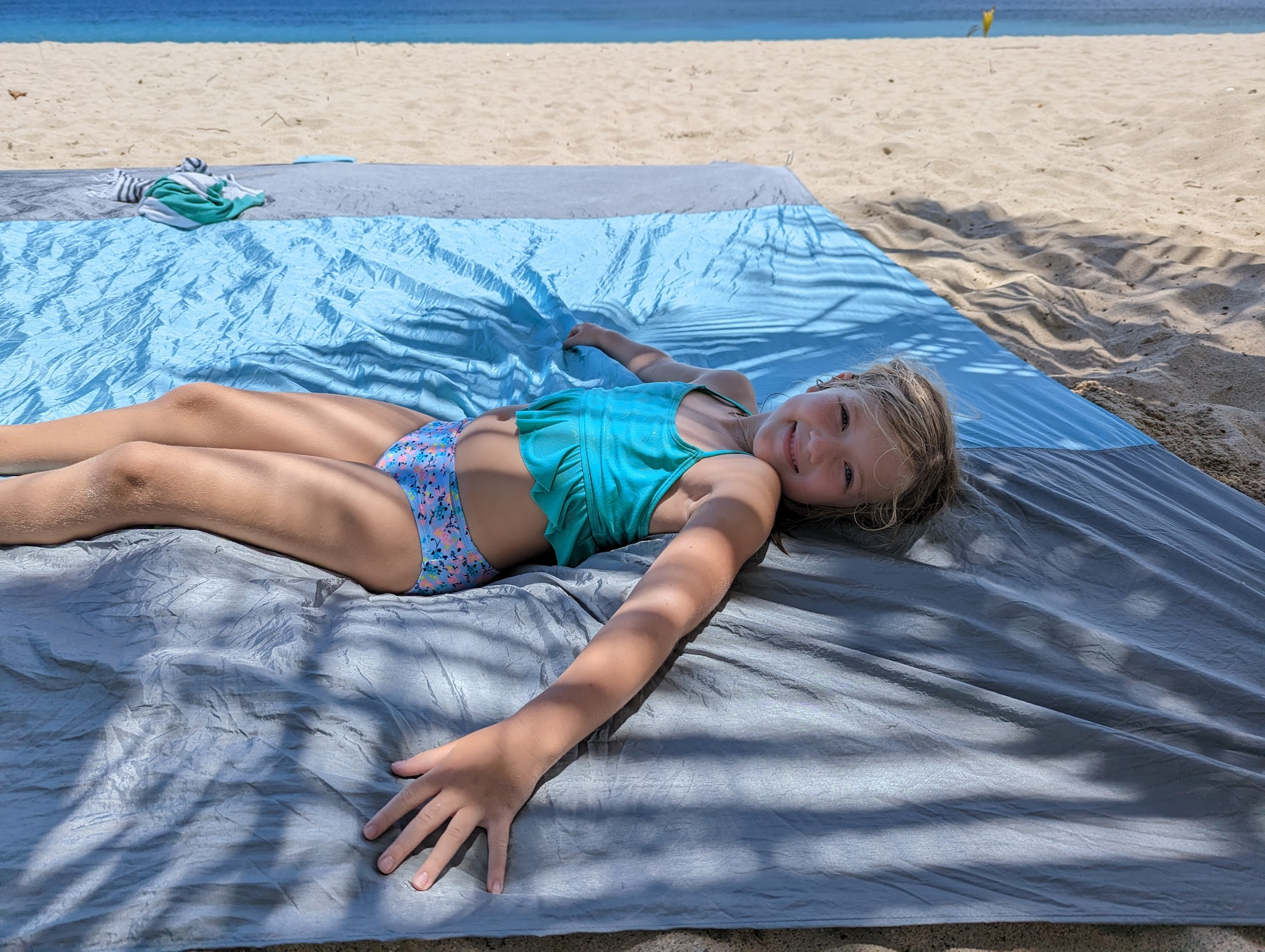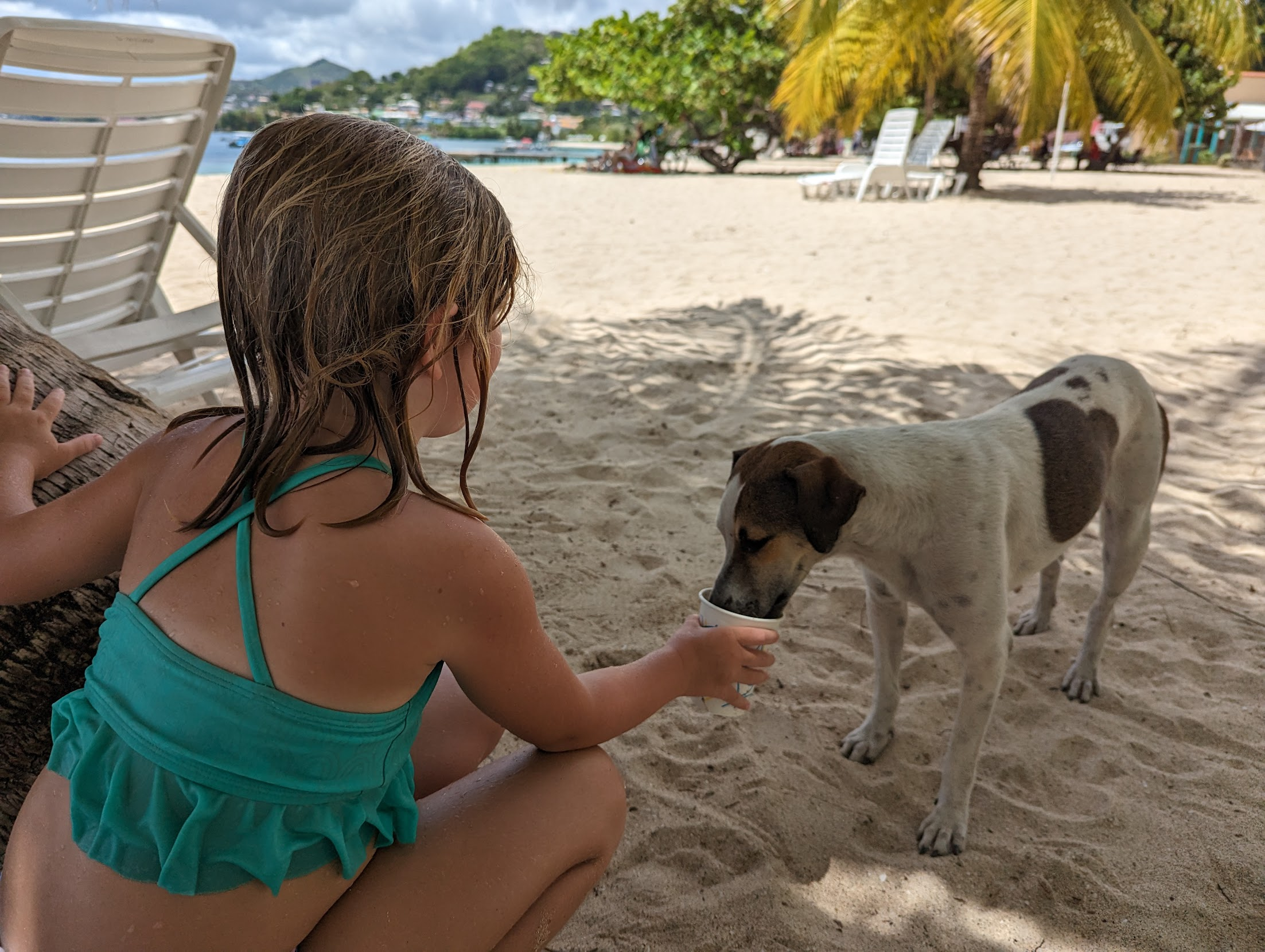 Last night we went to one of the other marina restaurants for dinner. Turns out Tuesday is trivia night. The girls really wanted to play... and surprisingly they are pretty good at it. Fun fact - Olivia named our trivia team "Diamonds Never Shine Their Shoes". We actually didn't do that bad even though all the other teams had way more adults than ours. Since our team was the only one with kids the guy gave us a prize too - two free bingo tickets to tonight's bingo at the same restaurant.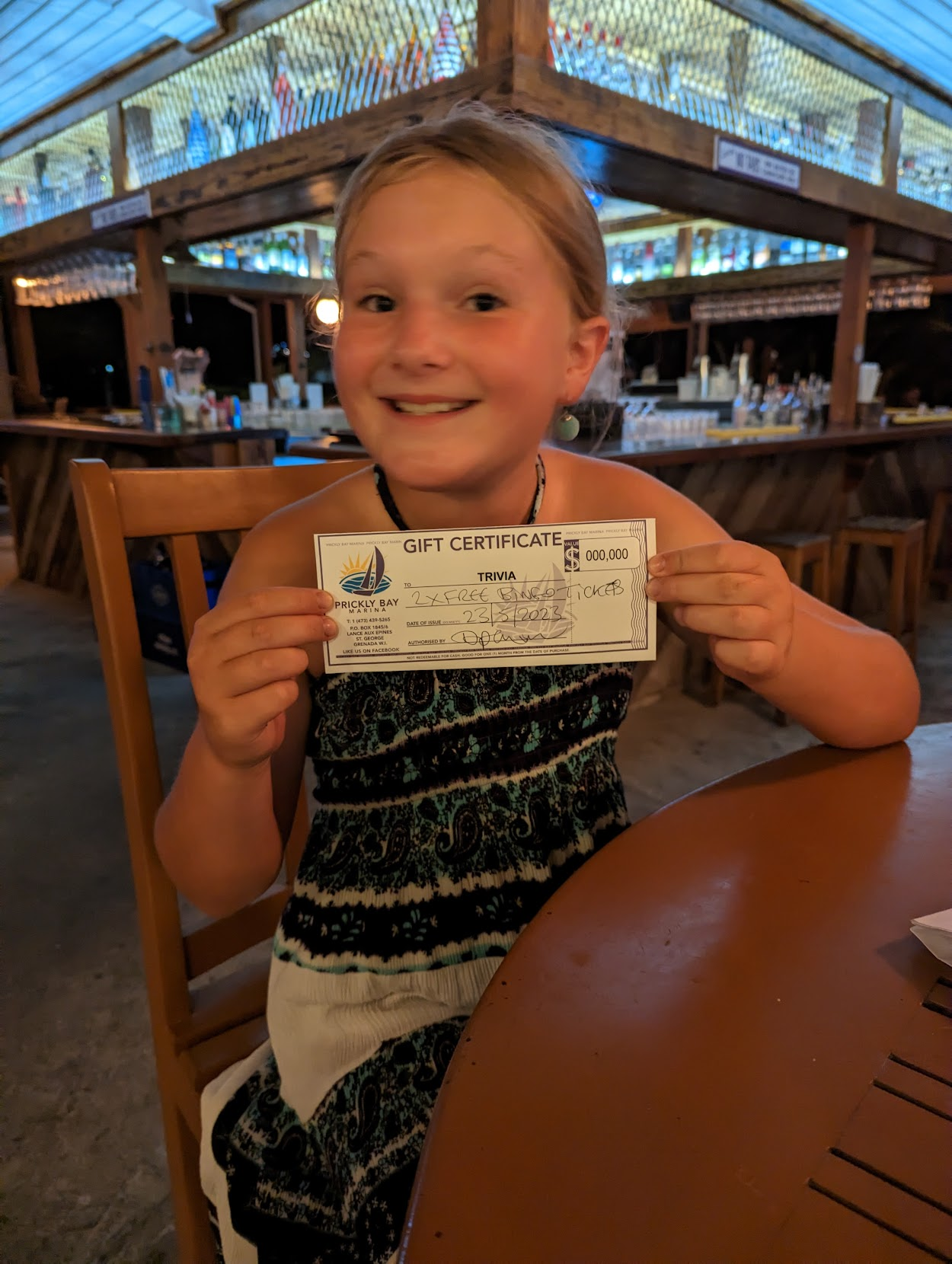 There was no way we could pass that up! Emma played every game with her fingers crossed. She did end up with a bingo and won a free pizza!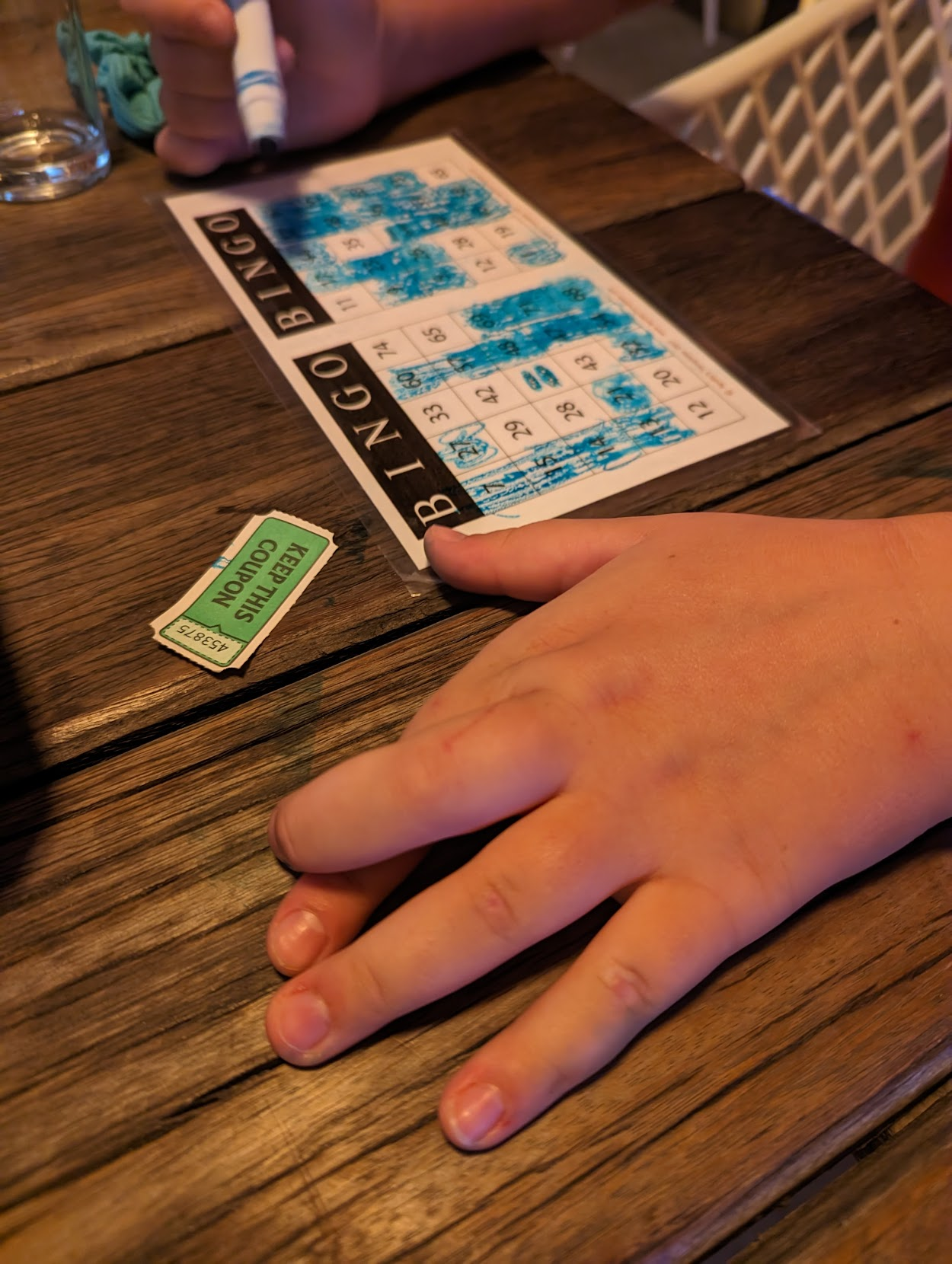 This was not your every day bingo. The games were slightly different and the prizes were definitely unique. The locals came out in full force to win live pigs, live goats and the grand prize... a live cow. I was a in a slight panic when Olivia only had N35 left to win a pig! She did not win, but for fun the guy called out the next number and it was N35! Whew.