Emma was up at 7 AM and ready to go to the beach.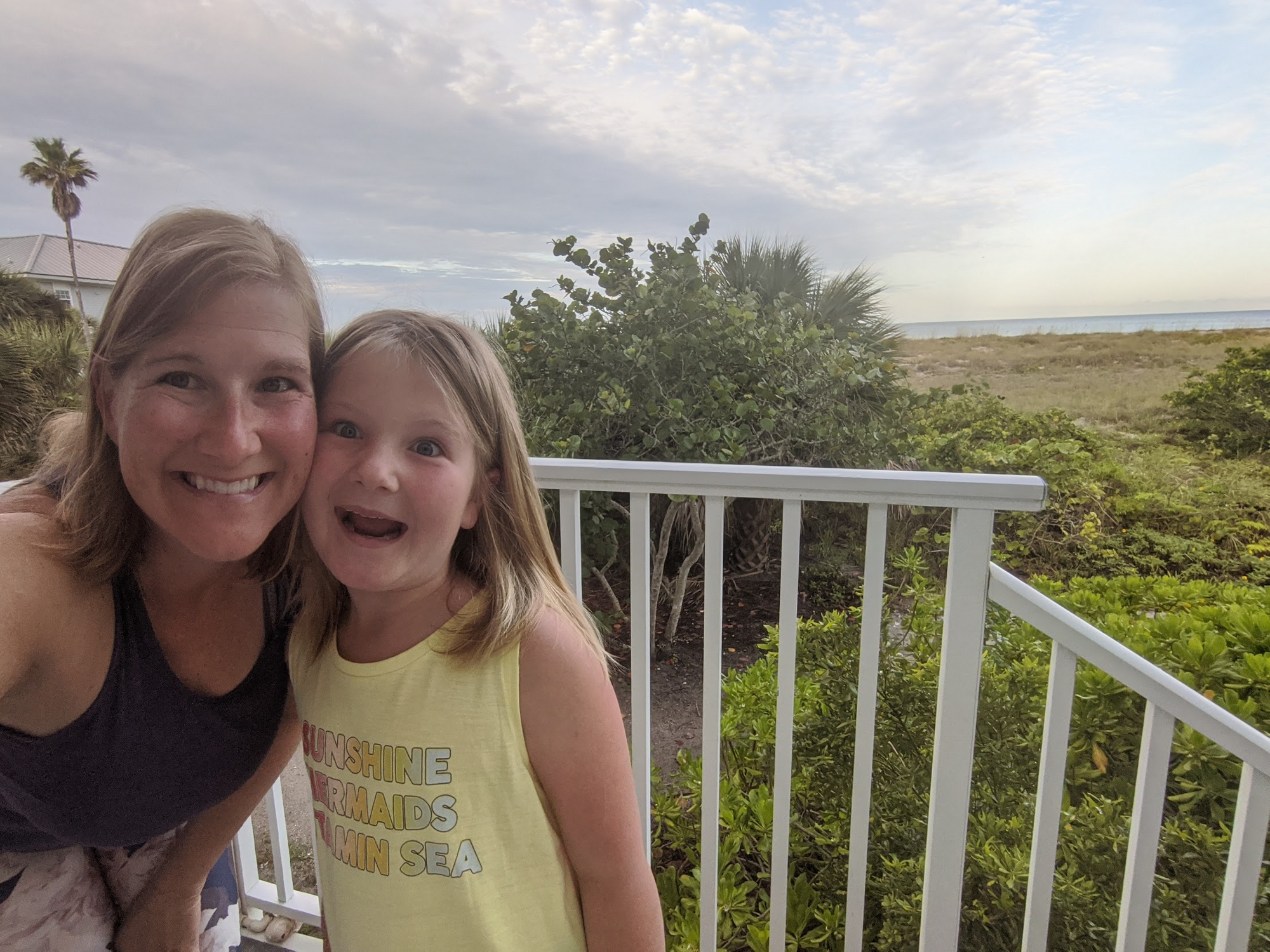 We walked the beach for about 30 minutes looking for shells and shark teeth.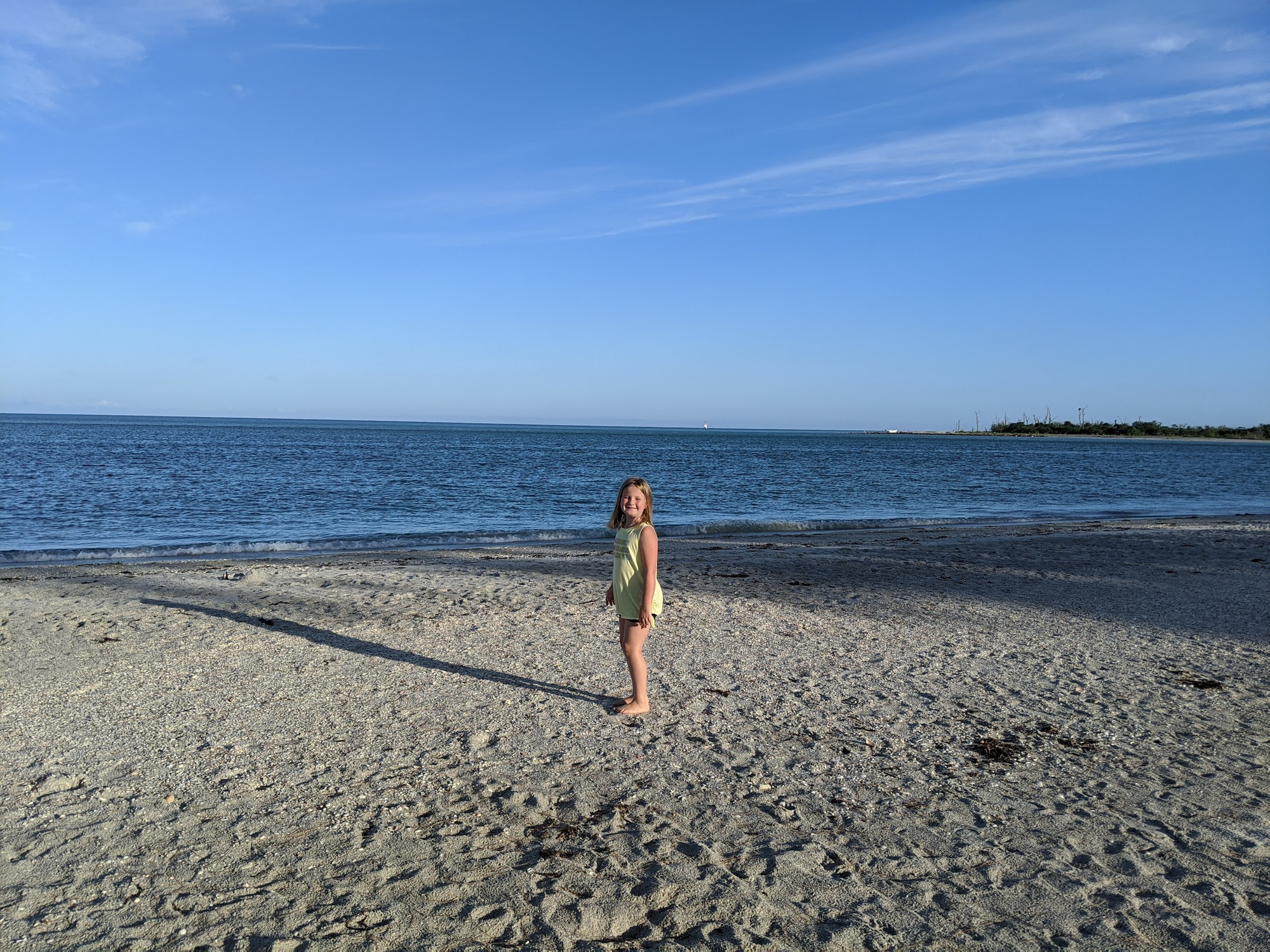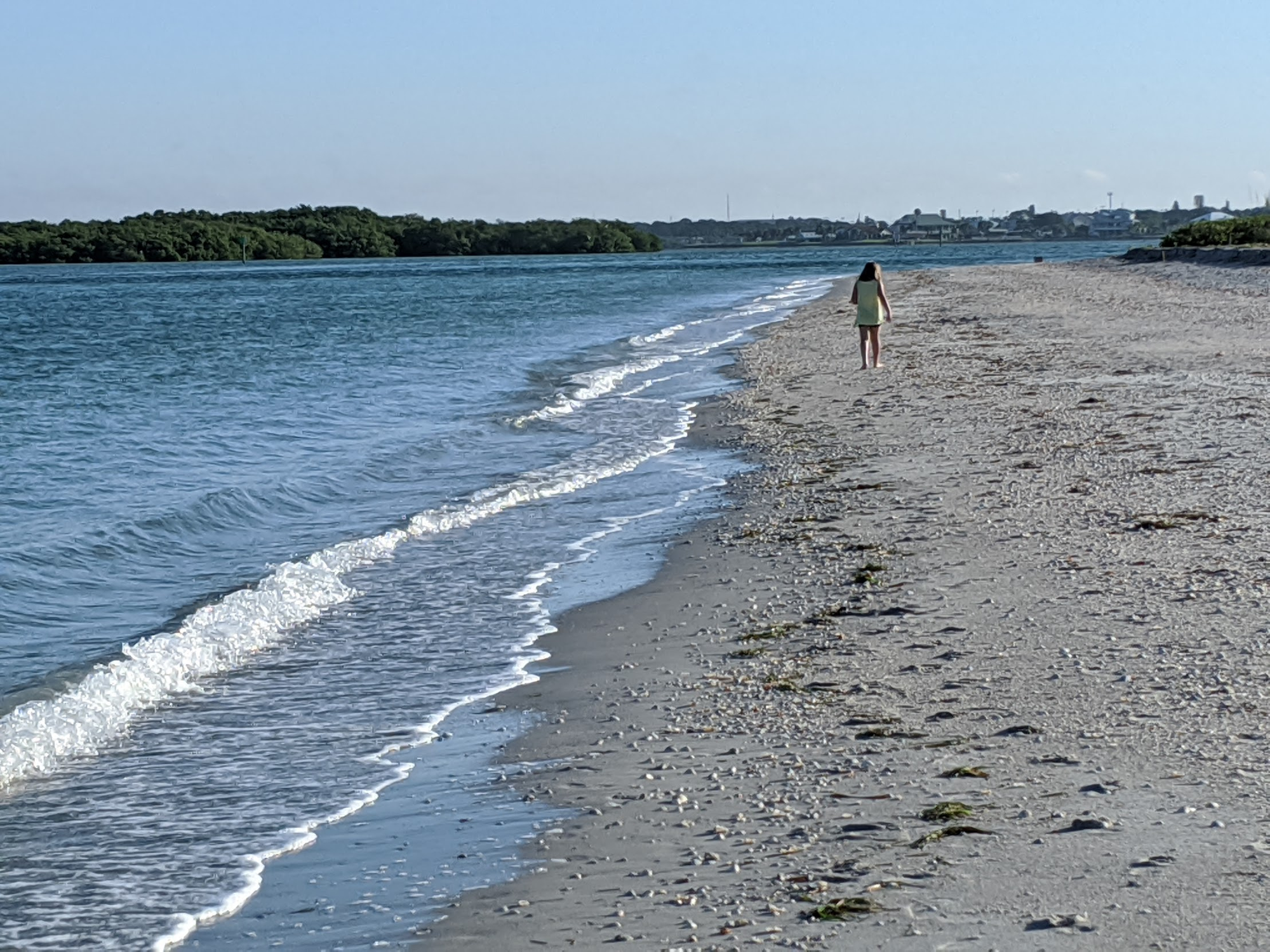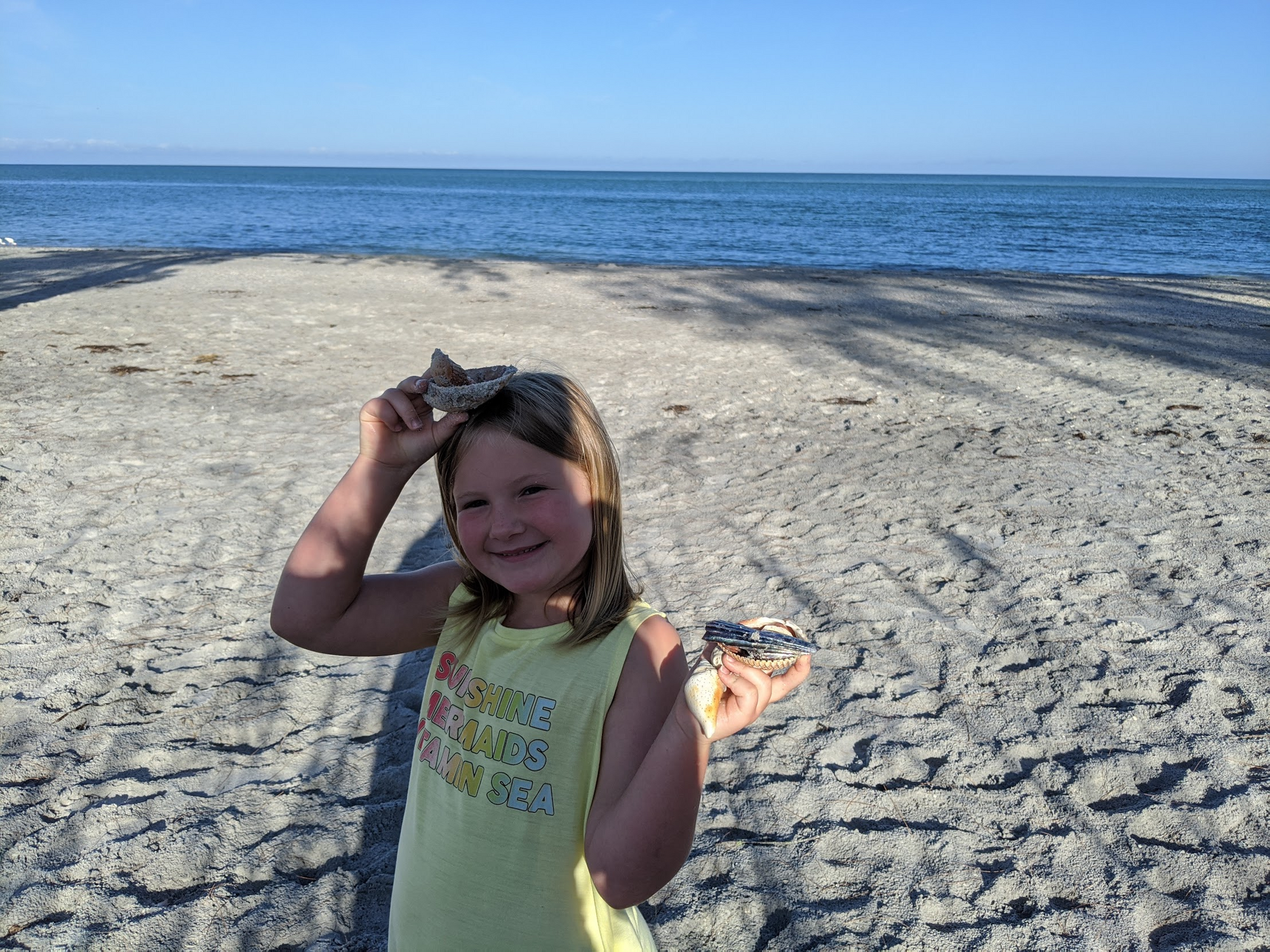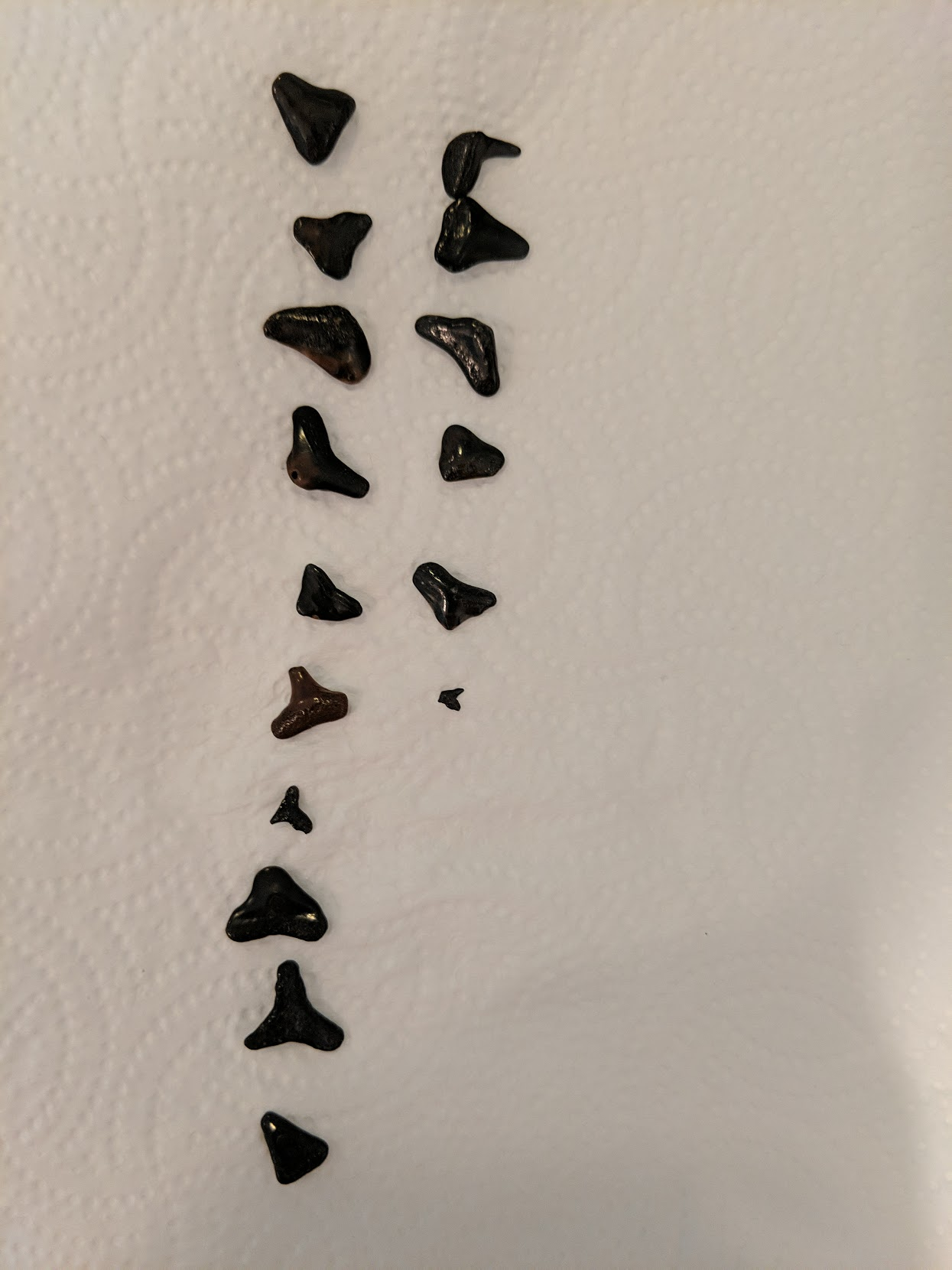 On the way back to our condo Emma spotted some wildlife that she doesn't see very often.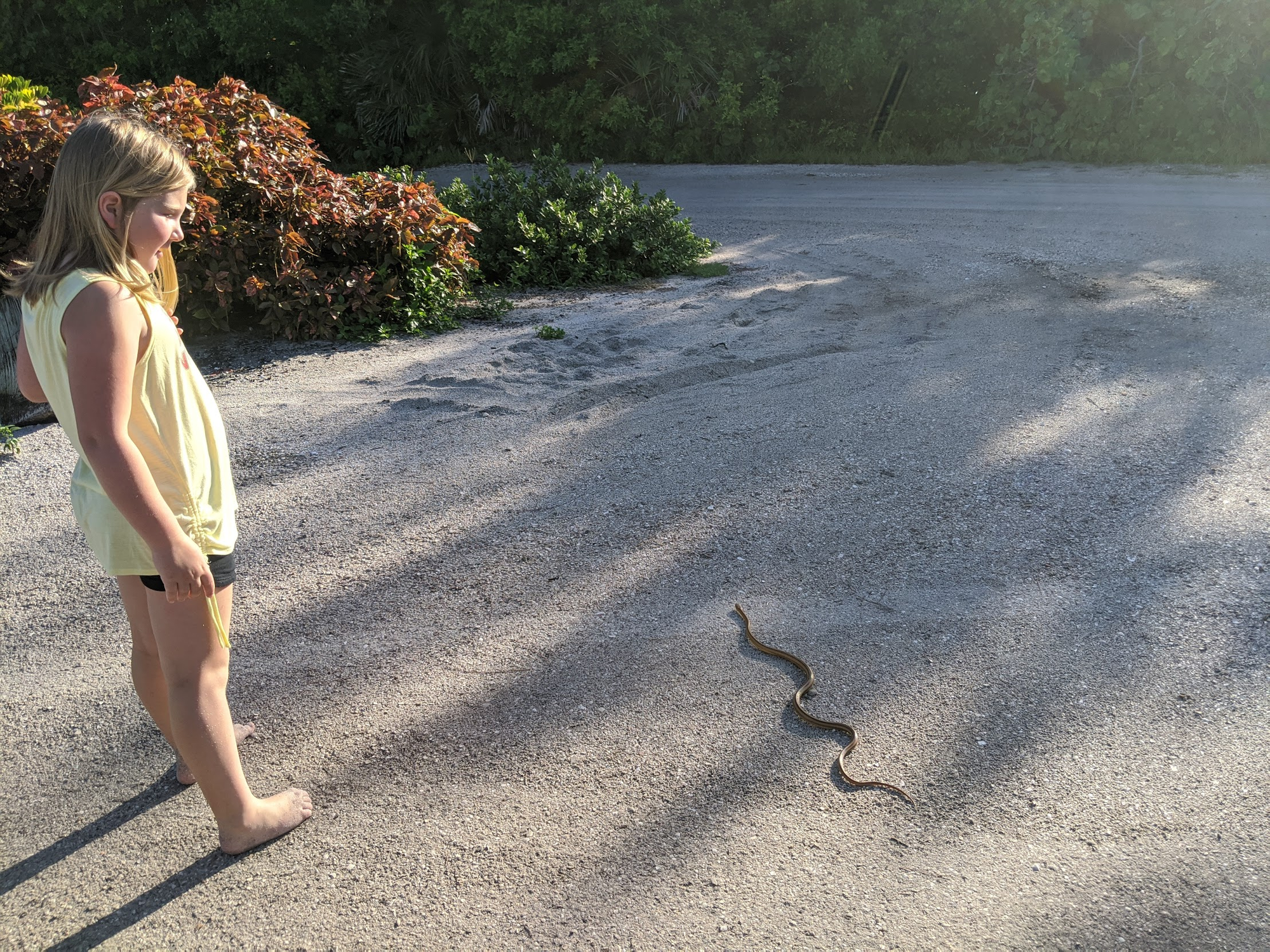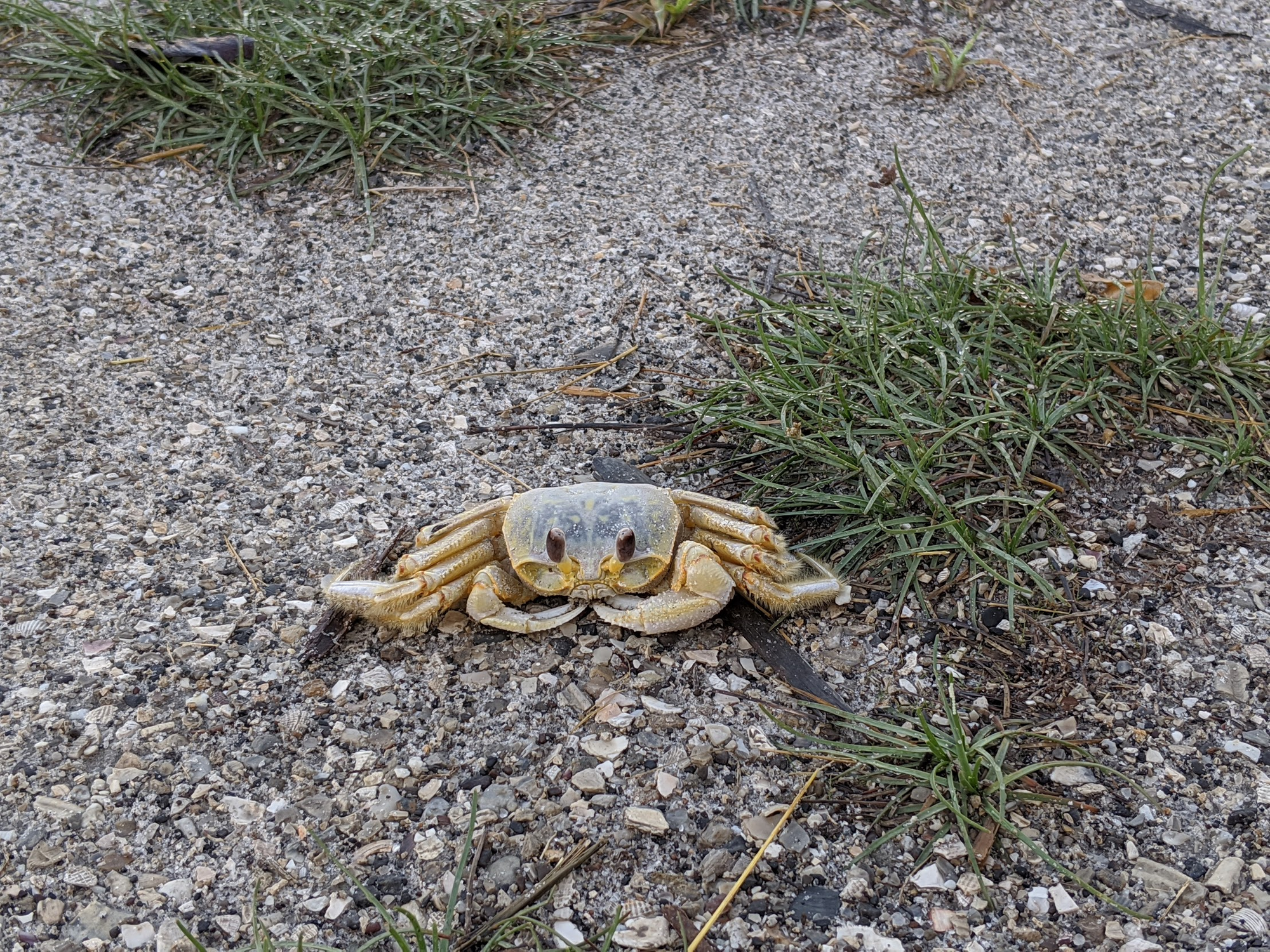 After breakfast we all headed out to the beach for lots of swimming, shells and sand castle building before lunch.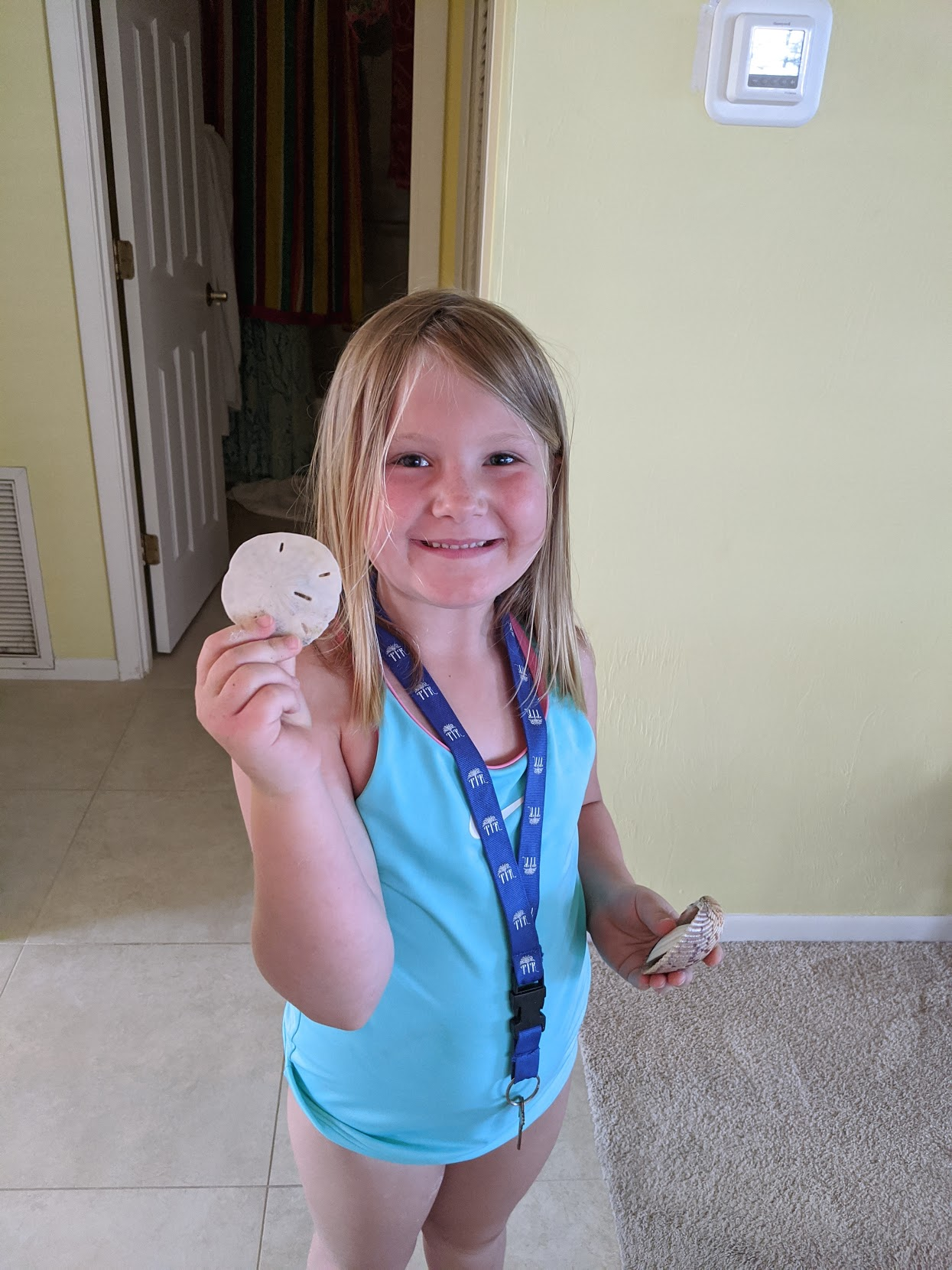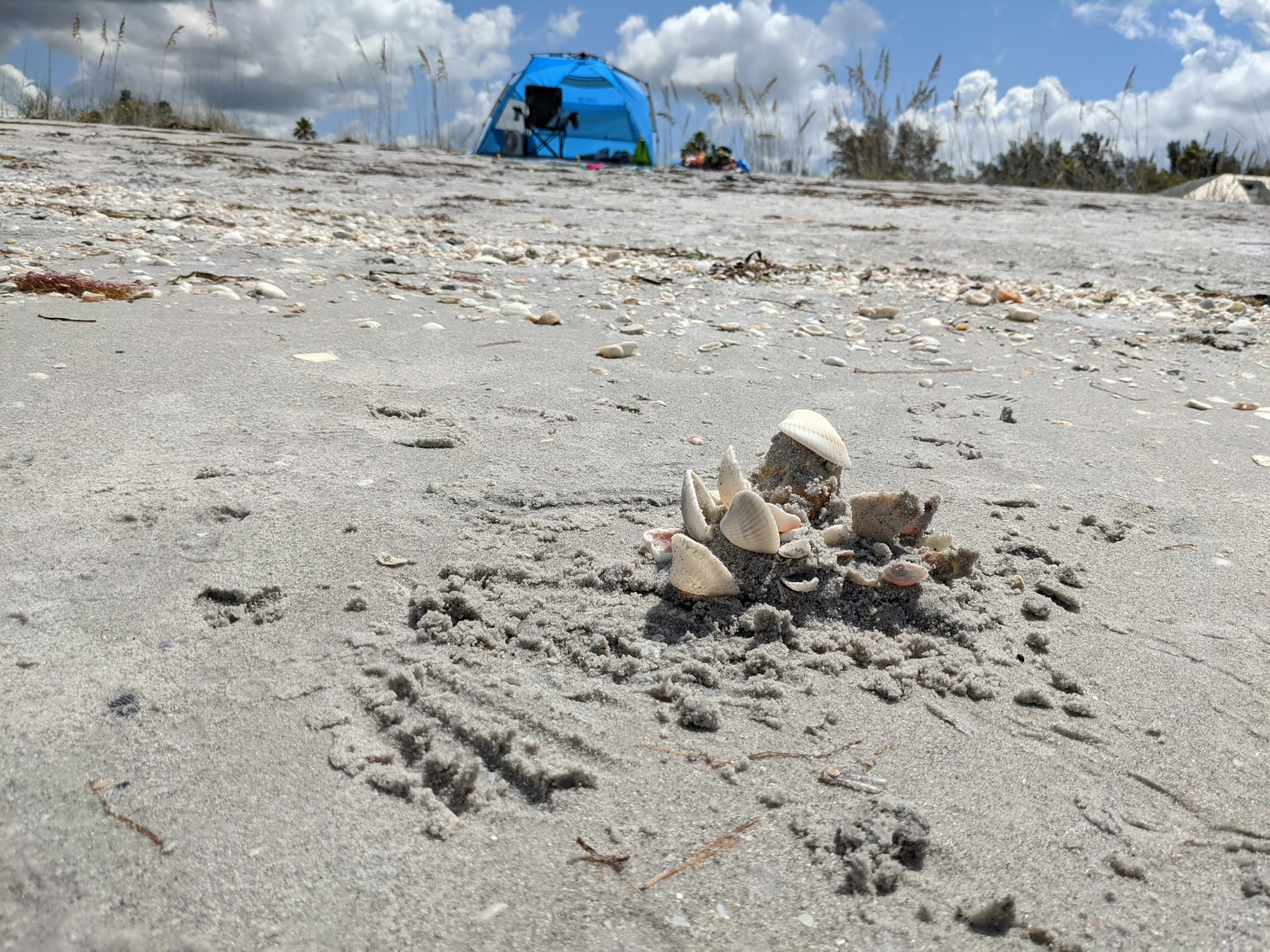 After a morning at the beach we got back to find 2 chrysalis and 3 more coming soon.