family
brunch, scrubbing and wings
The girls and I had a bit of a slow morning while Braden was searching for more toilet parts. We were out of eggs, milk and waffles, so we decided to treat ourselves to a girls brunch.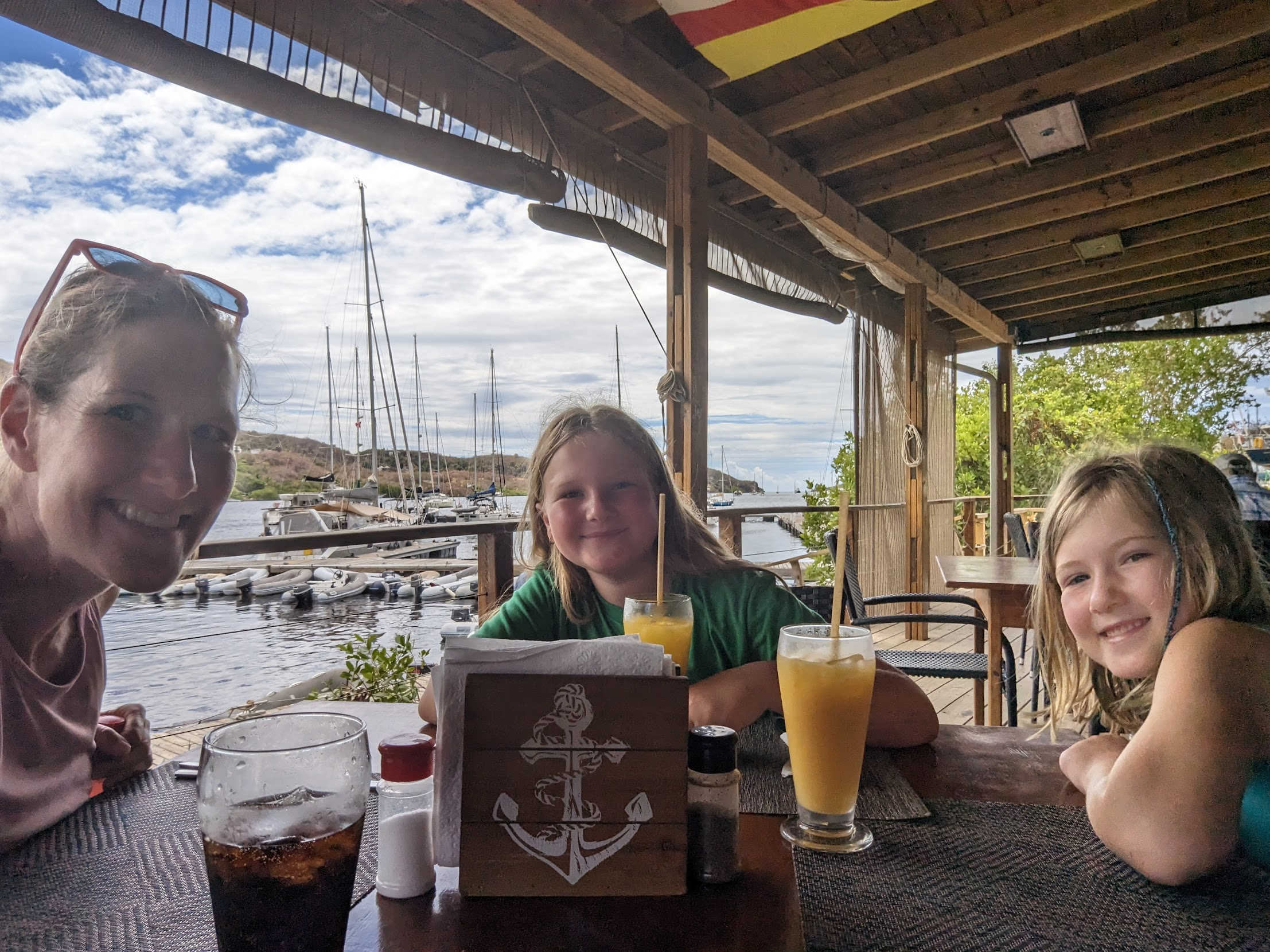 Afterward it was back to work. Today was deck scrubbing and cushion cleaning day. The outside was really filthy, so it took us most of the day to get it sparkly clean. The girls didn't want to help at first, but once they realized a hose was involved they were all in.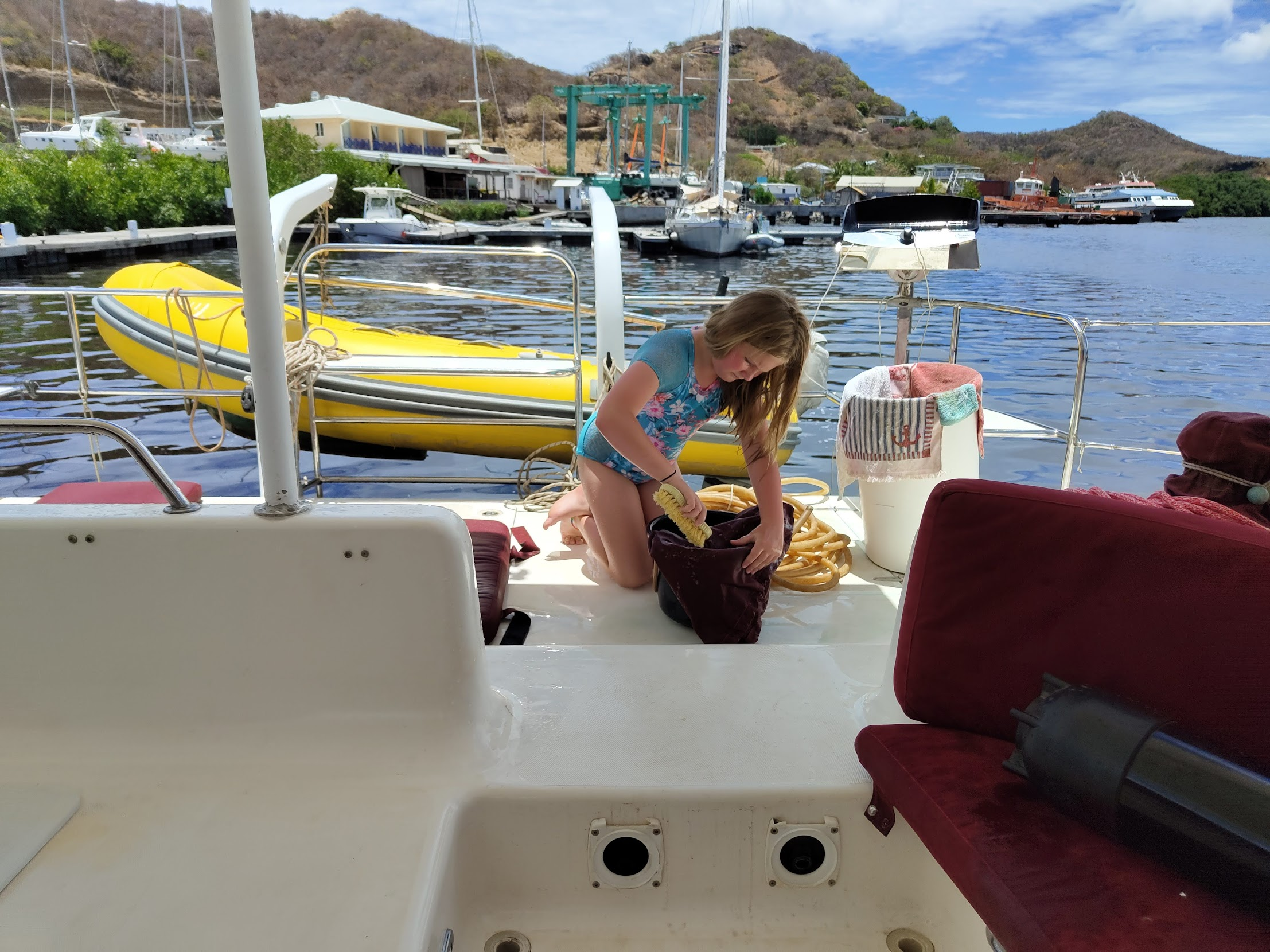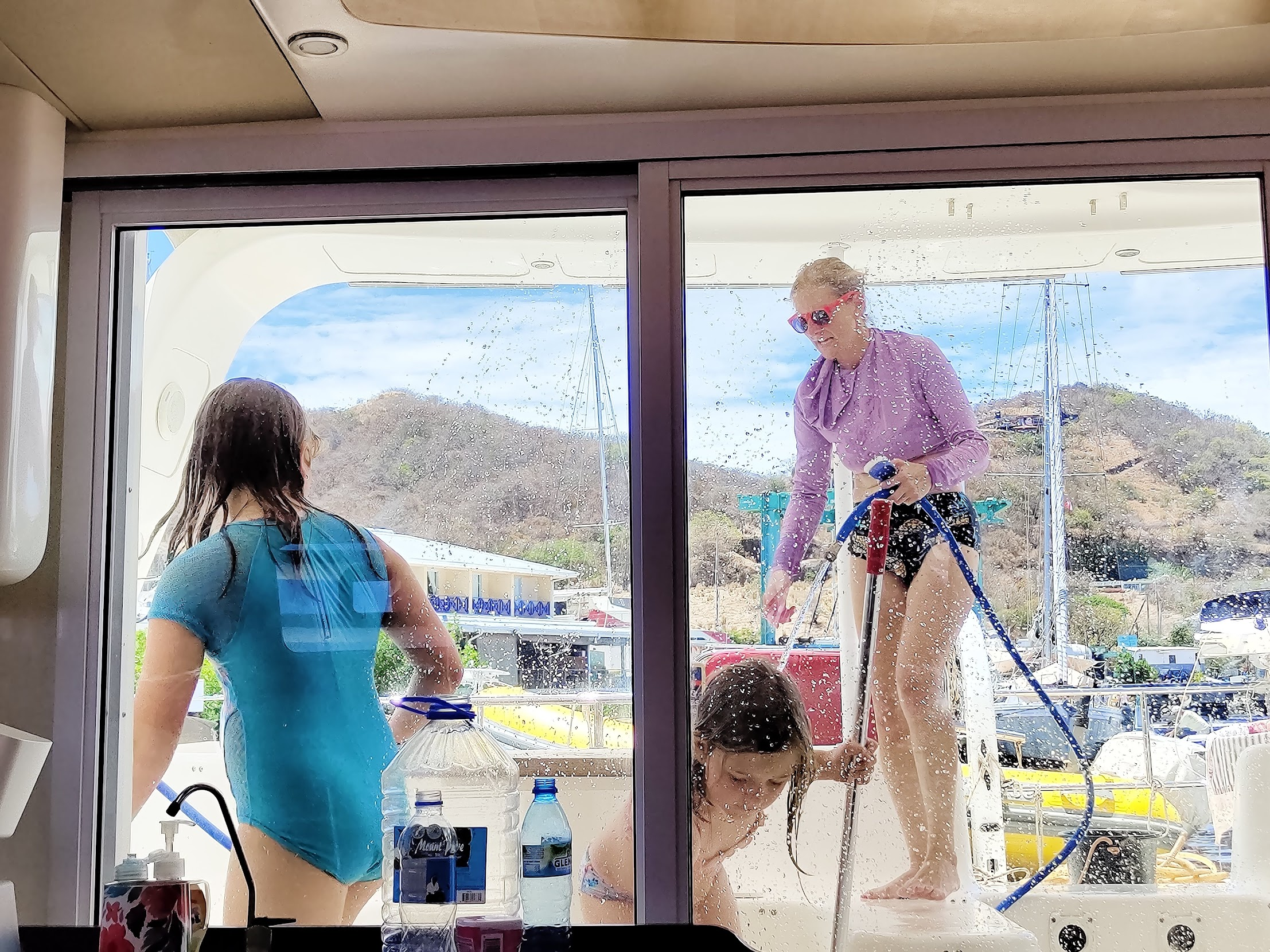 As a bonus, we found the cockpit enclosure in our stuff that was in storage, so we decided to try it out. It worked out perfectly that it was deck cleaning day because it got a good scrub too. It made the cockpit shady and cool and will be awesome on rainy days.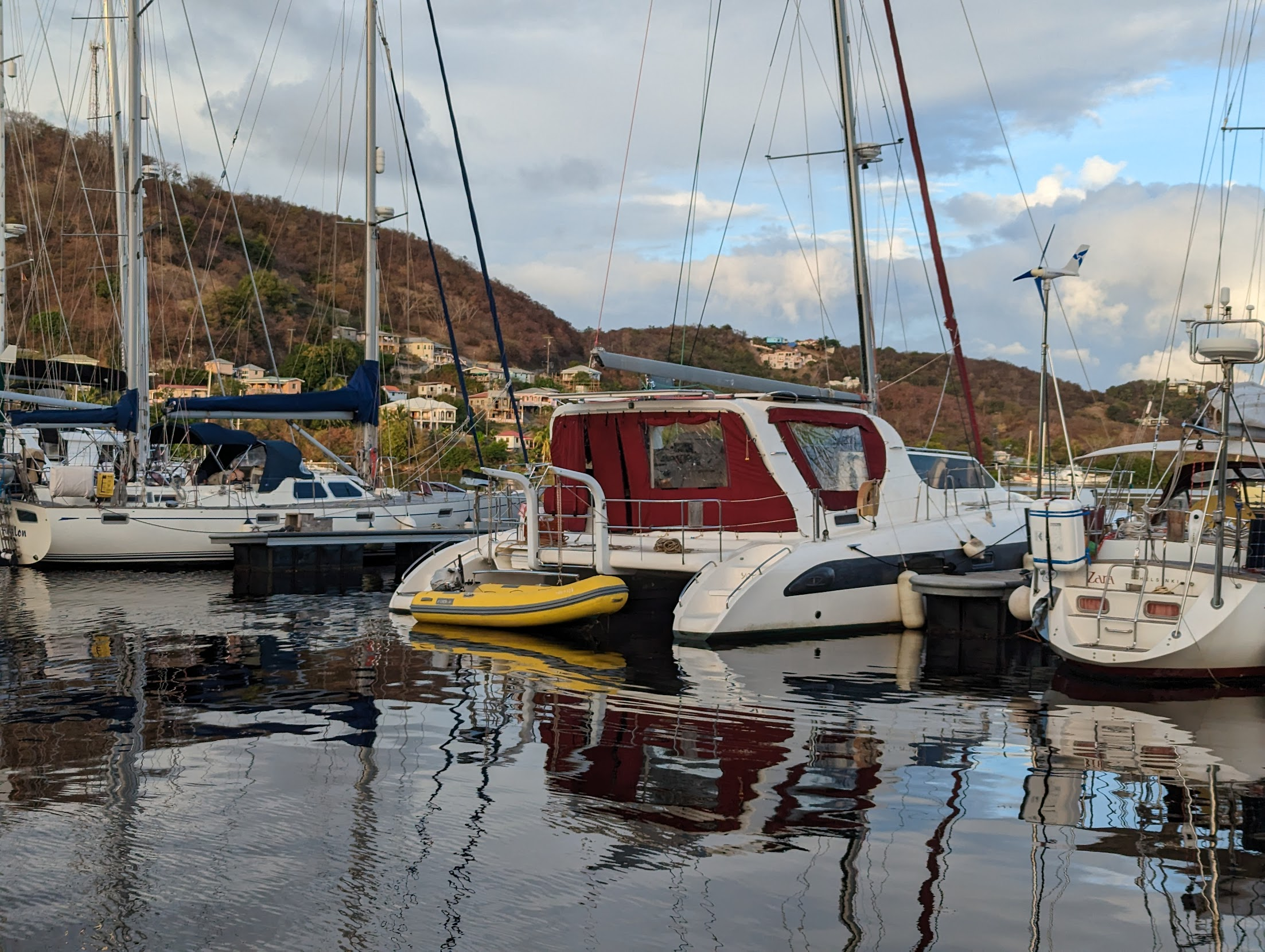 We also got a couple boxes we shipped before we left Minnesota. Olivia packed a bunch of Legos, so she was super happy to get to work rebuilding them.
After all our hard work we treated ourselves to dinner at our favorite place (where all the waitresses know my name) and pool time (you can use the pool for free if you eat at the restaurant). A month ago Olivia would have never touched a chicken wing. Now that's all she'll eat when we go here. As we were leaving I told the waitress we would see her on Thursday when Emma is there for her sailing lesson. She said "Ok Erin. See you tomorrow!".  We have no plans to go there tomorrow, but you never know... it has happened before.