family
distance learning: day 37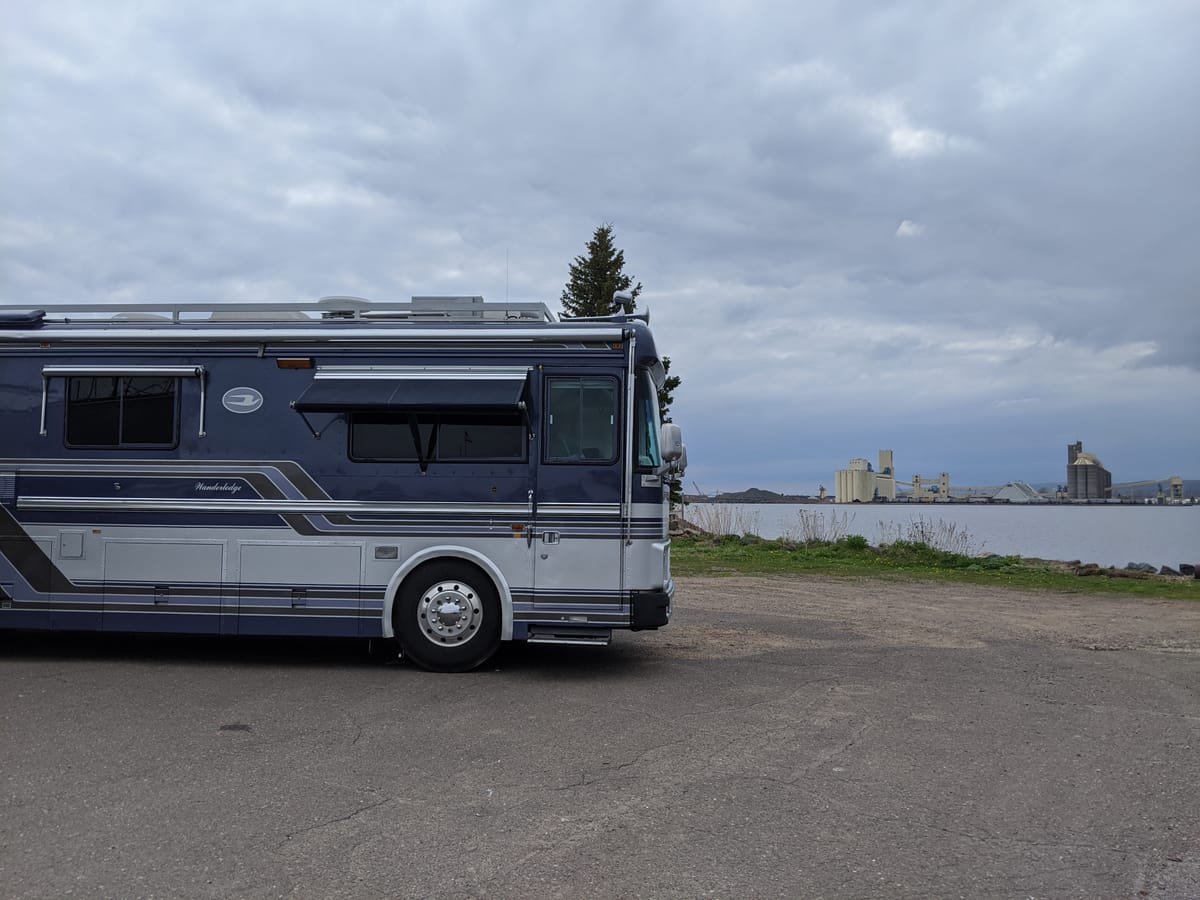 Since today was a flex Friday Emma didn't have any new assignments. Instead she started working on her special writing assignment. She is answering 10 letters from kindergartners, and she has to send them a video telling them all about 1st grade.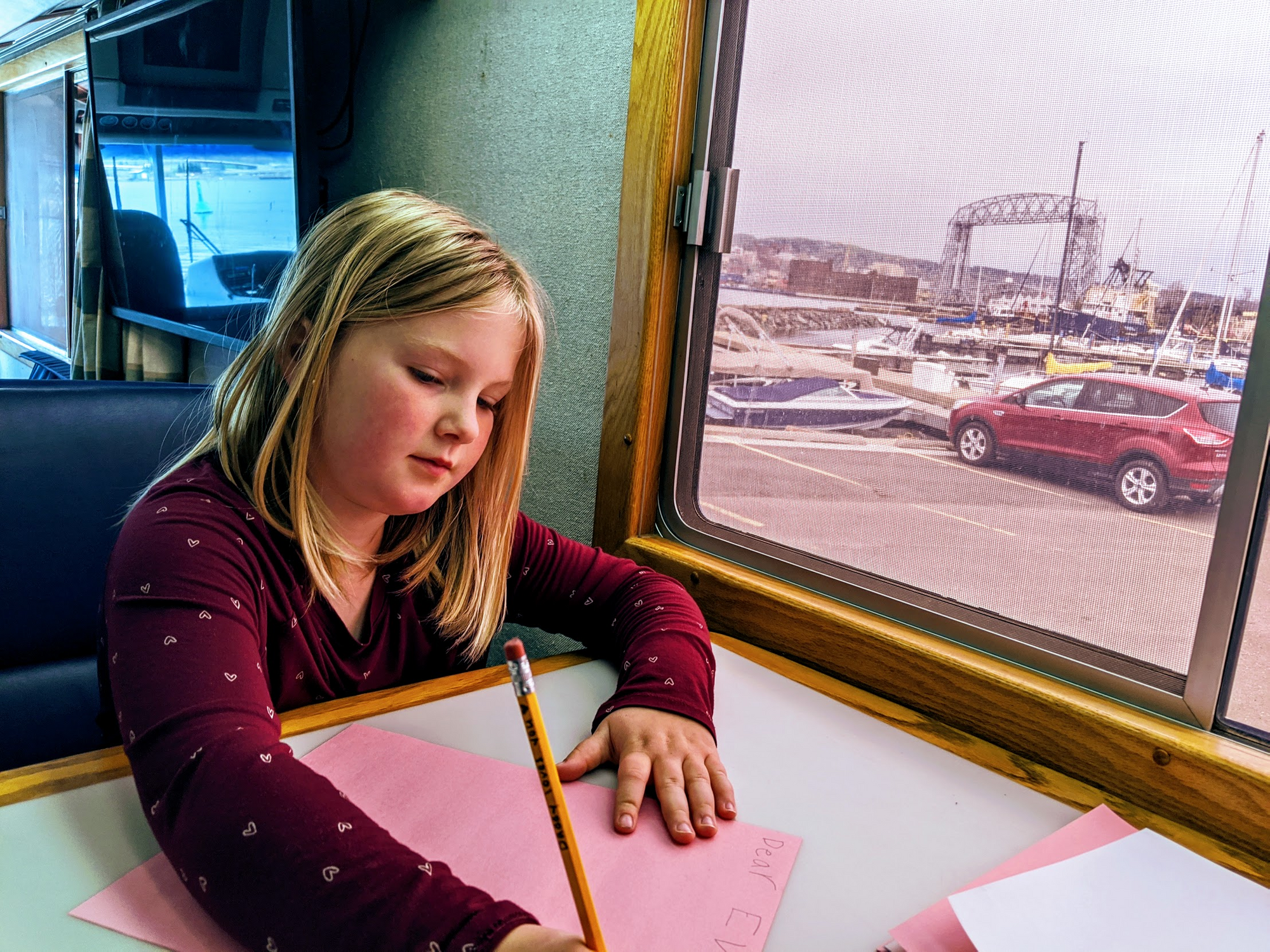 Braden had some work calls, so we got out of the bus for a while so he could do those without any background noise.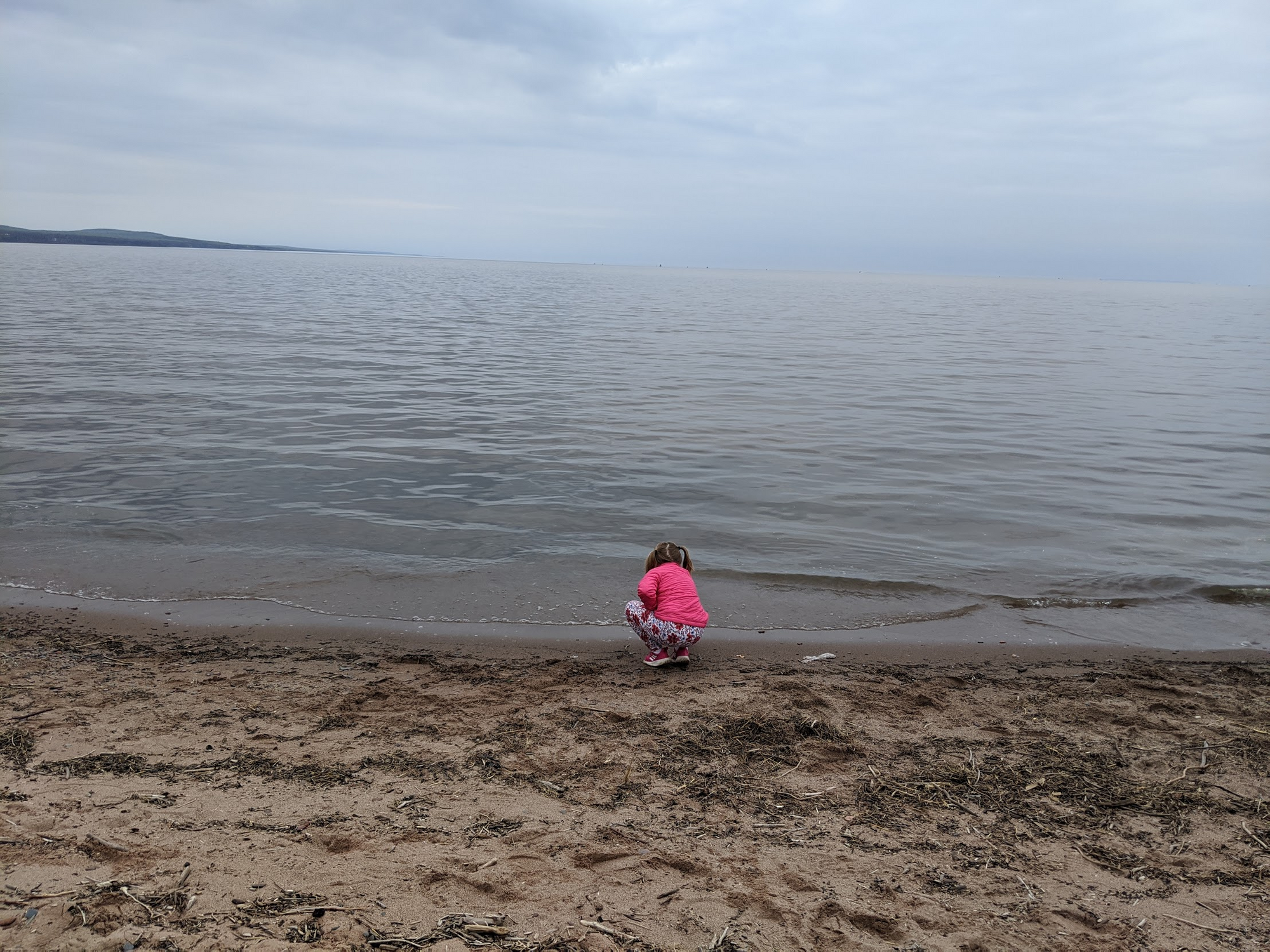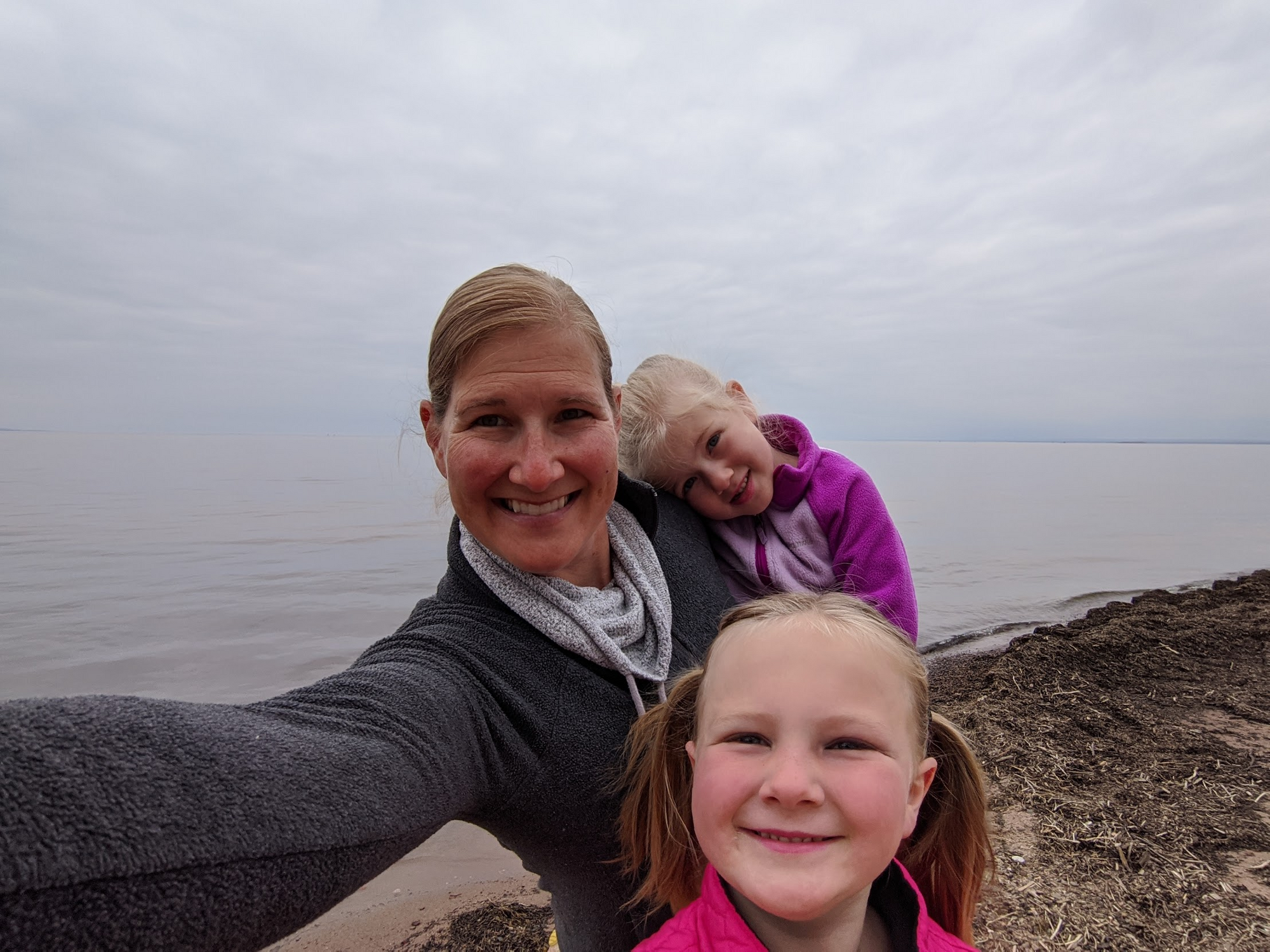 Last week a friend of mine mentioned her friend lives in Duluth and goes to the beach to collect sea glass. WHAT!?! Since we had lots of time we visited 3 beaches looking for some. This was the third beach we went to, and the girls favorite because of the huge rocks.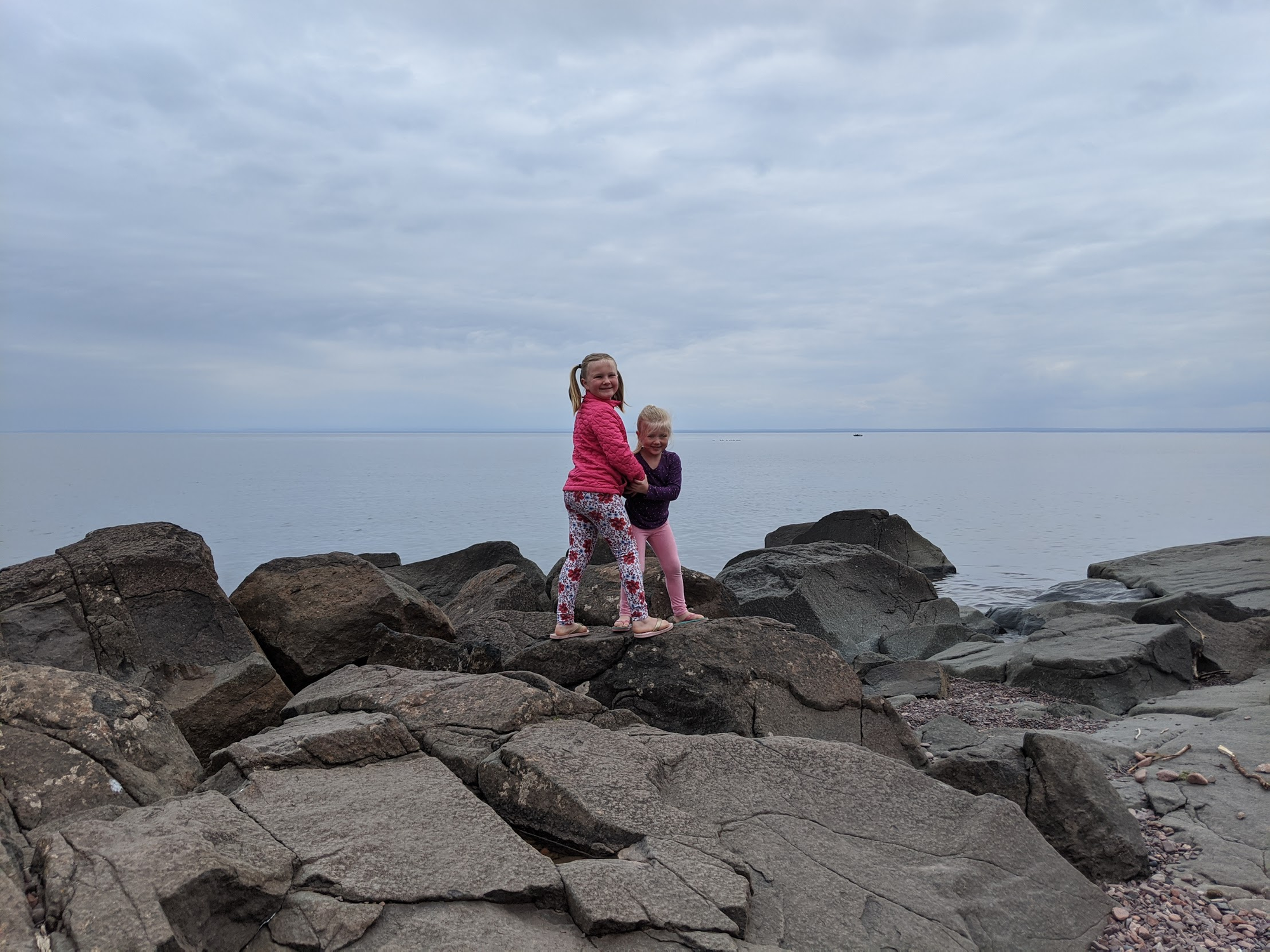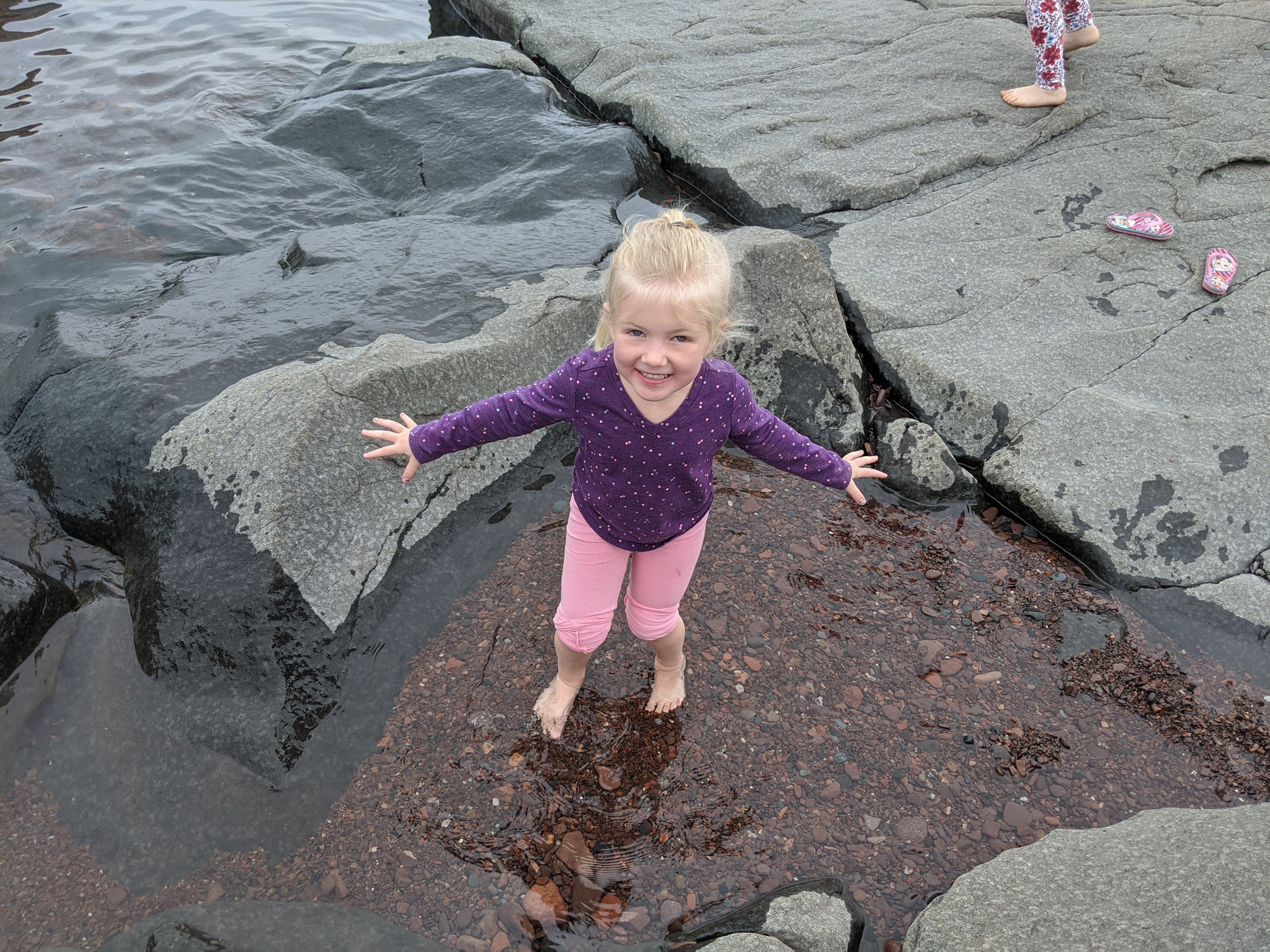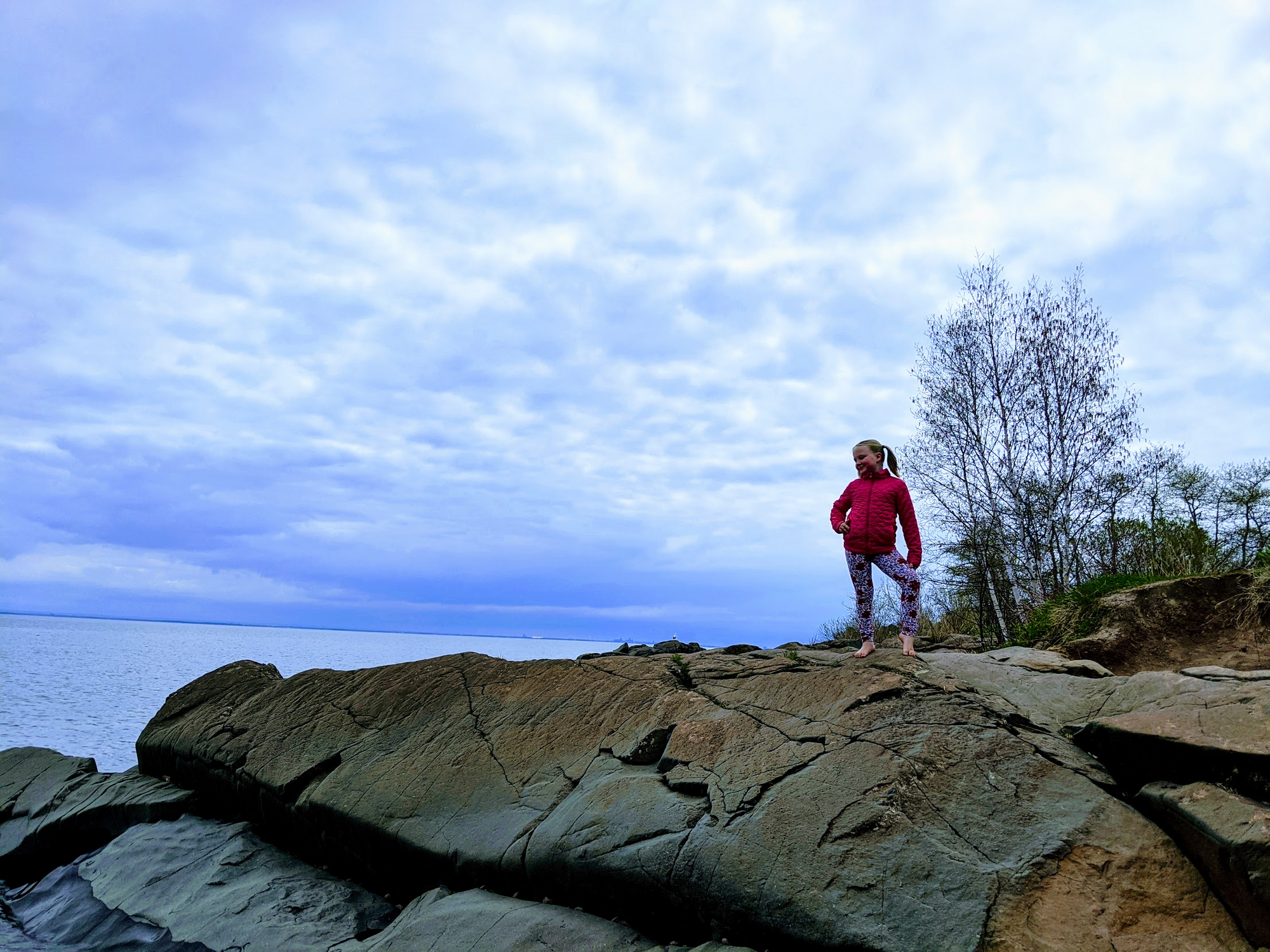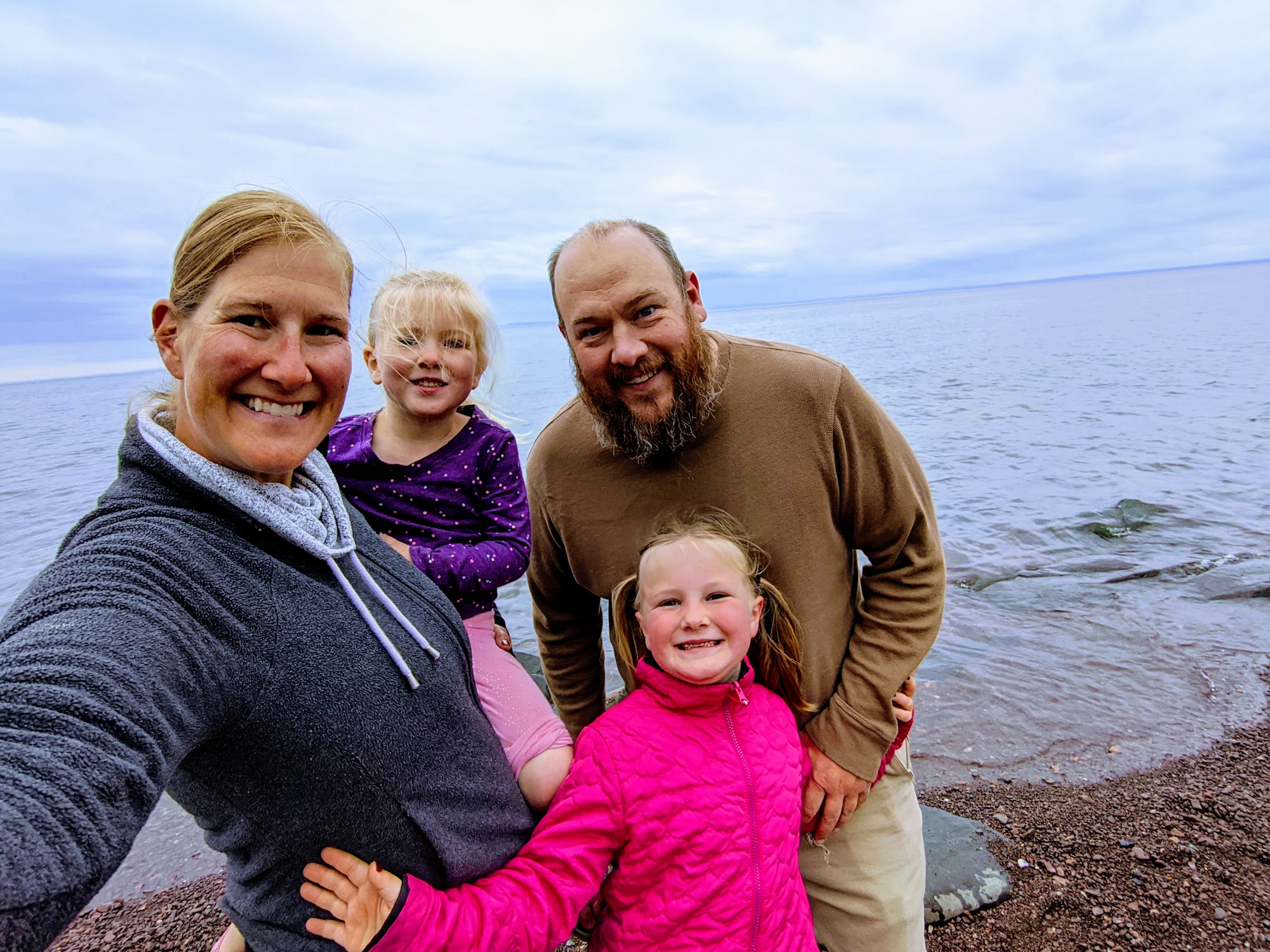 It was also the only beach where we found sea glass!