Our annual trip to Duluth for Memorial Day weekend was looking a little iffy - our bus was a mess, none of the outdoor things had been loaded after our trip to Georgia, we have to go back home for a day (more on that later!), one of the barn doors is broken, lots of rain in the forecast... but we made it happen.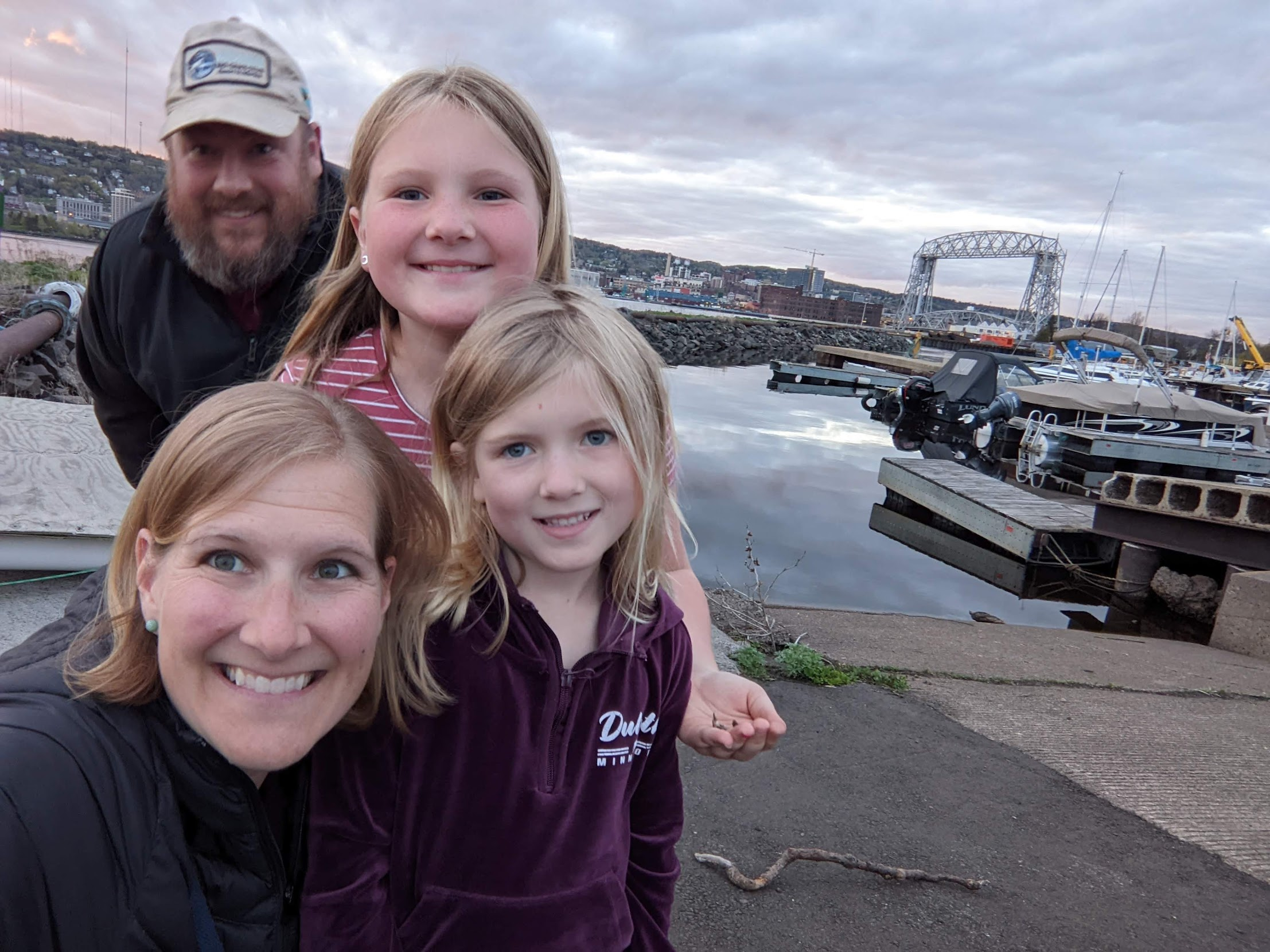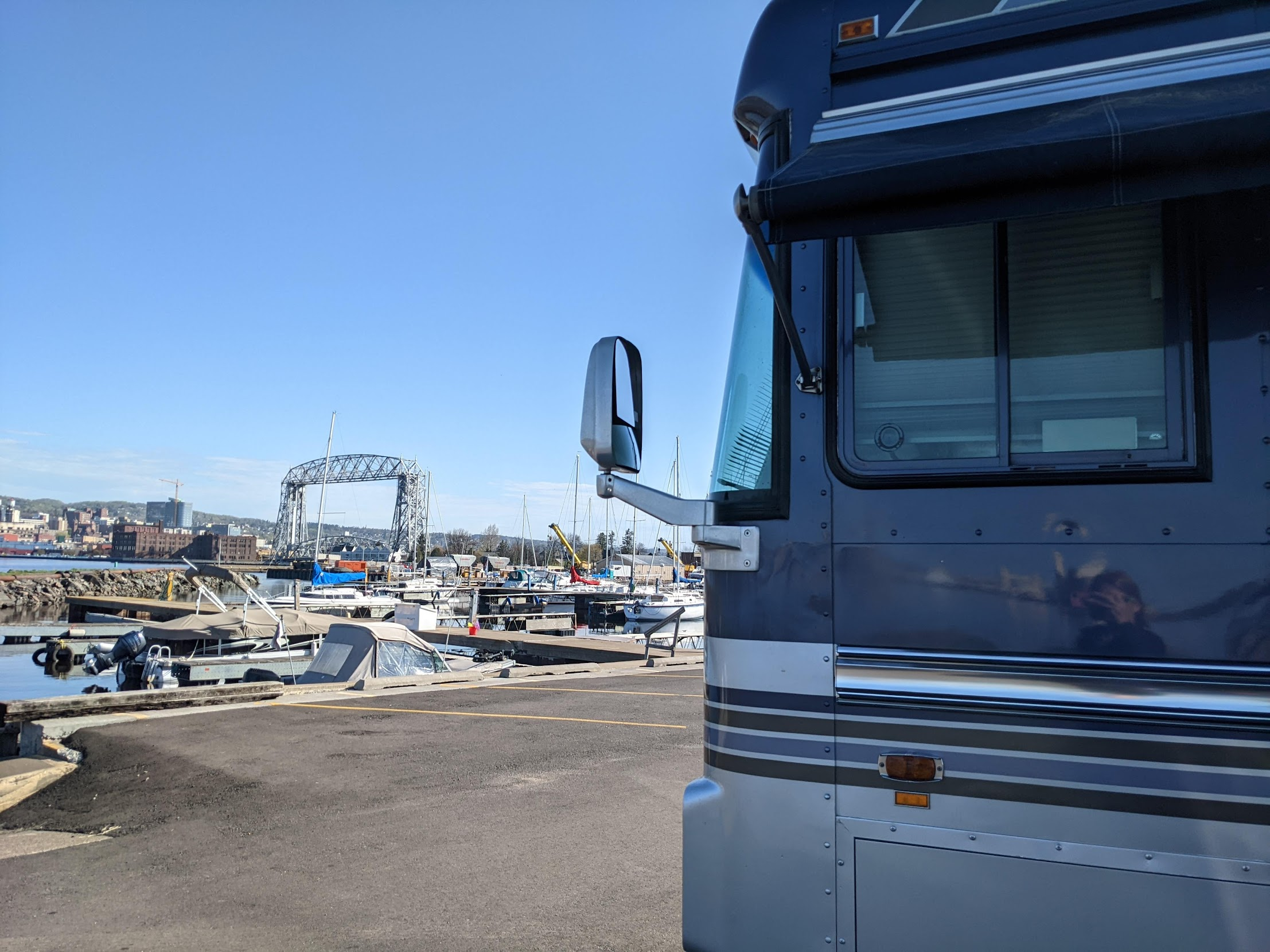 We let the girls skip school on Friday so we could drive up Thursday night since Friday was the only nice day all weekend (and we could beat the holiday traffic). Braden had to work Friday, so the girls and I stayed busy. First we went to Enger Park to climb the tower and check out the Japanese garden. We've never been here before and I think we all agree we would go back again.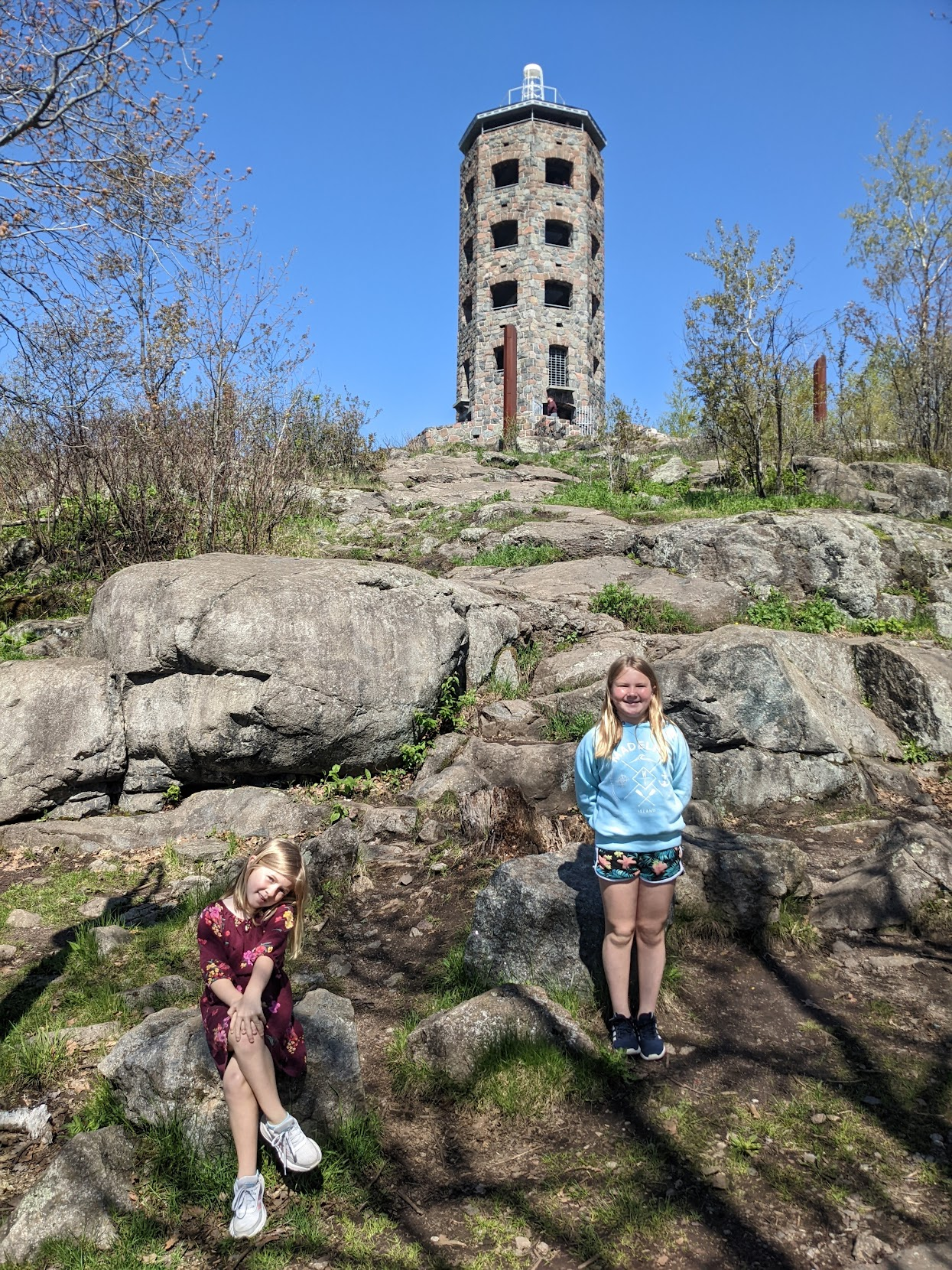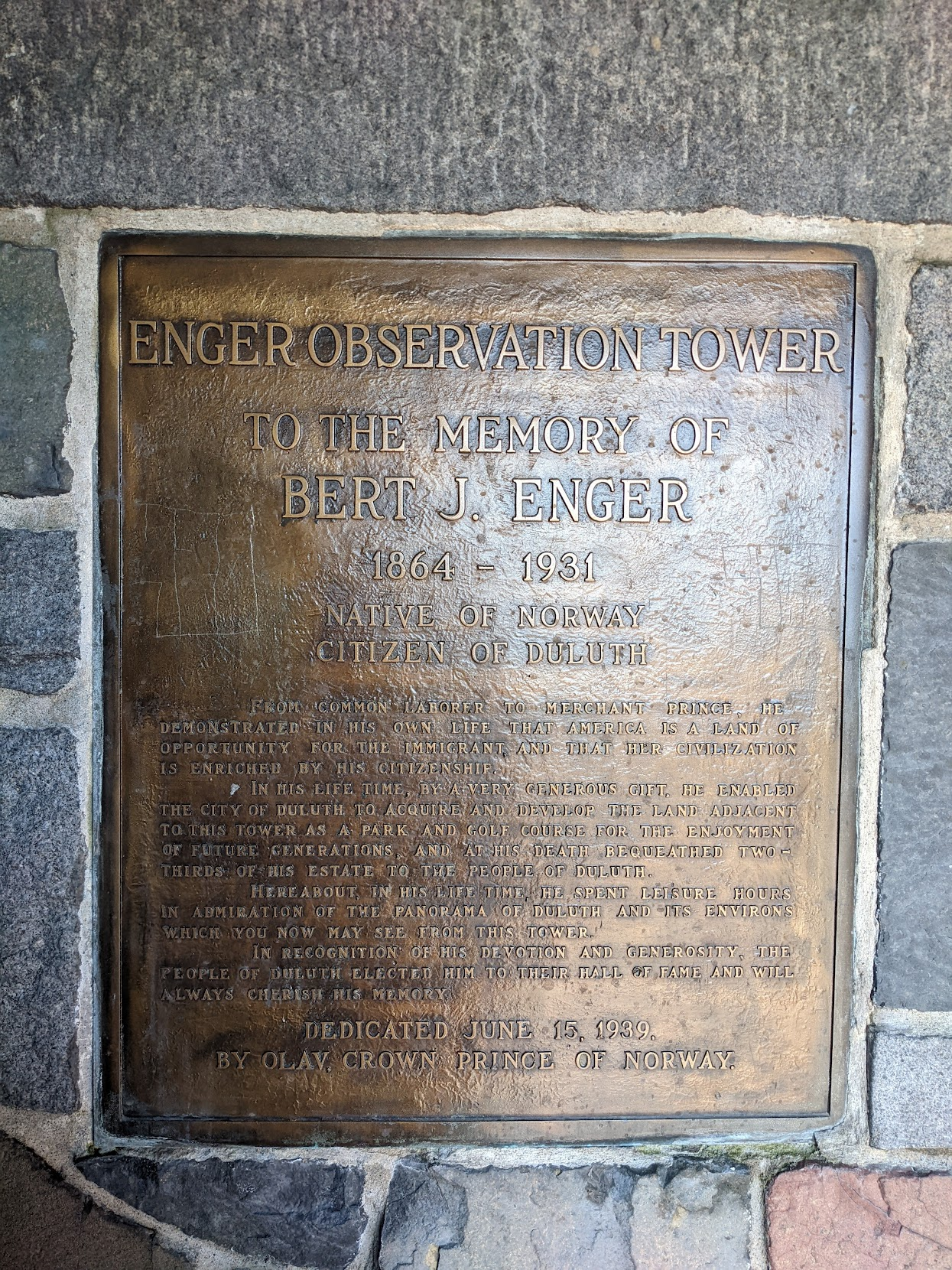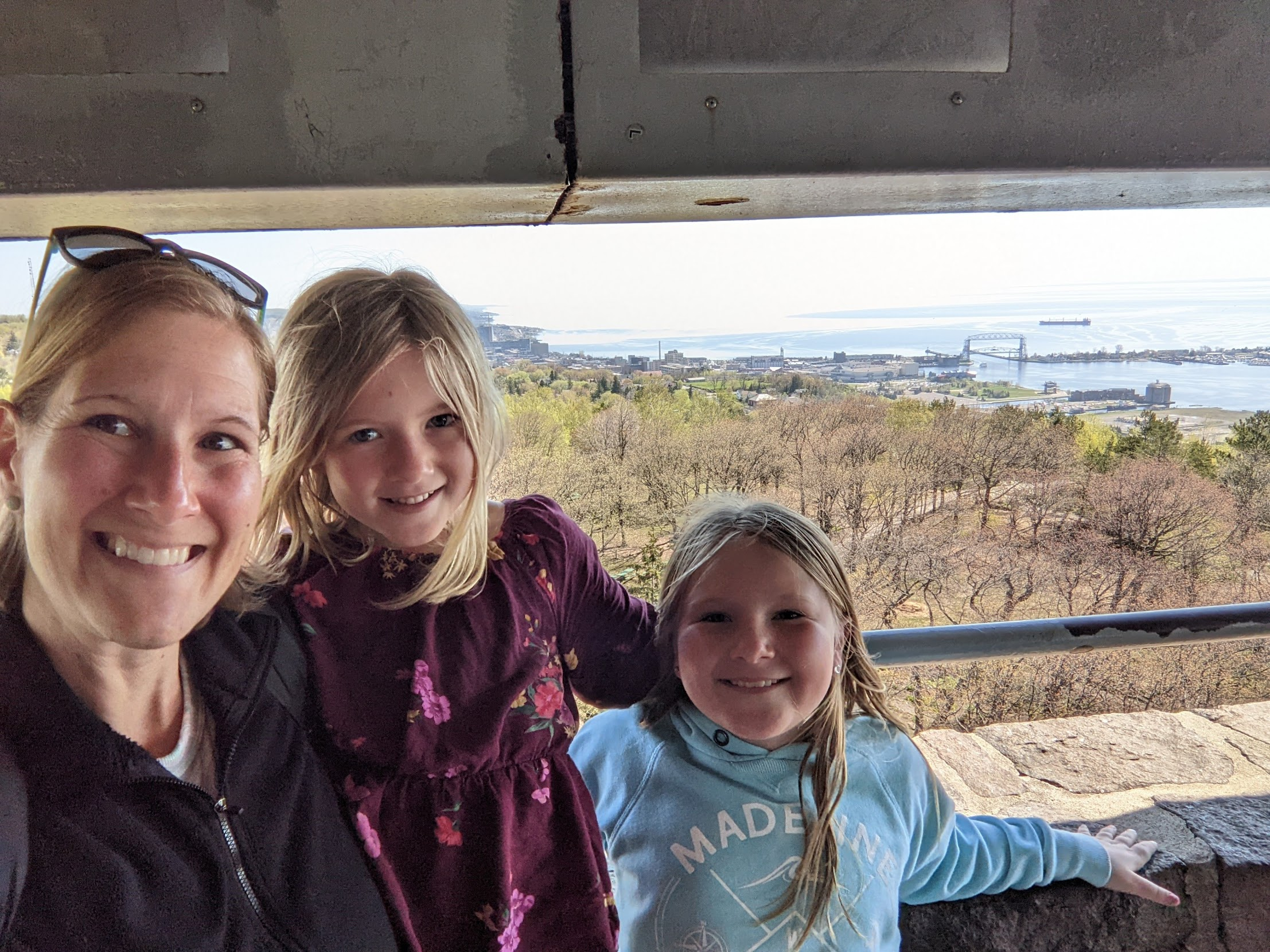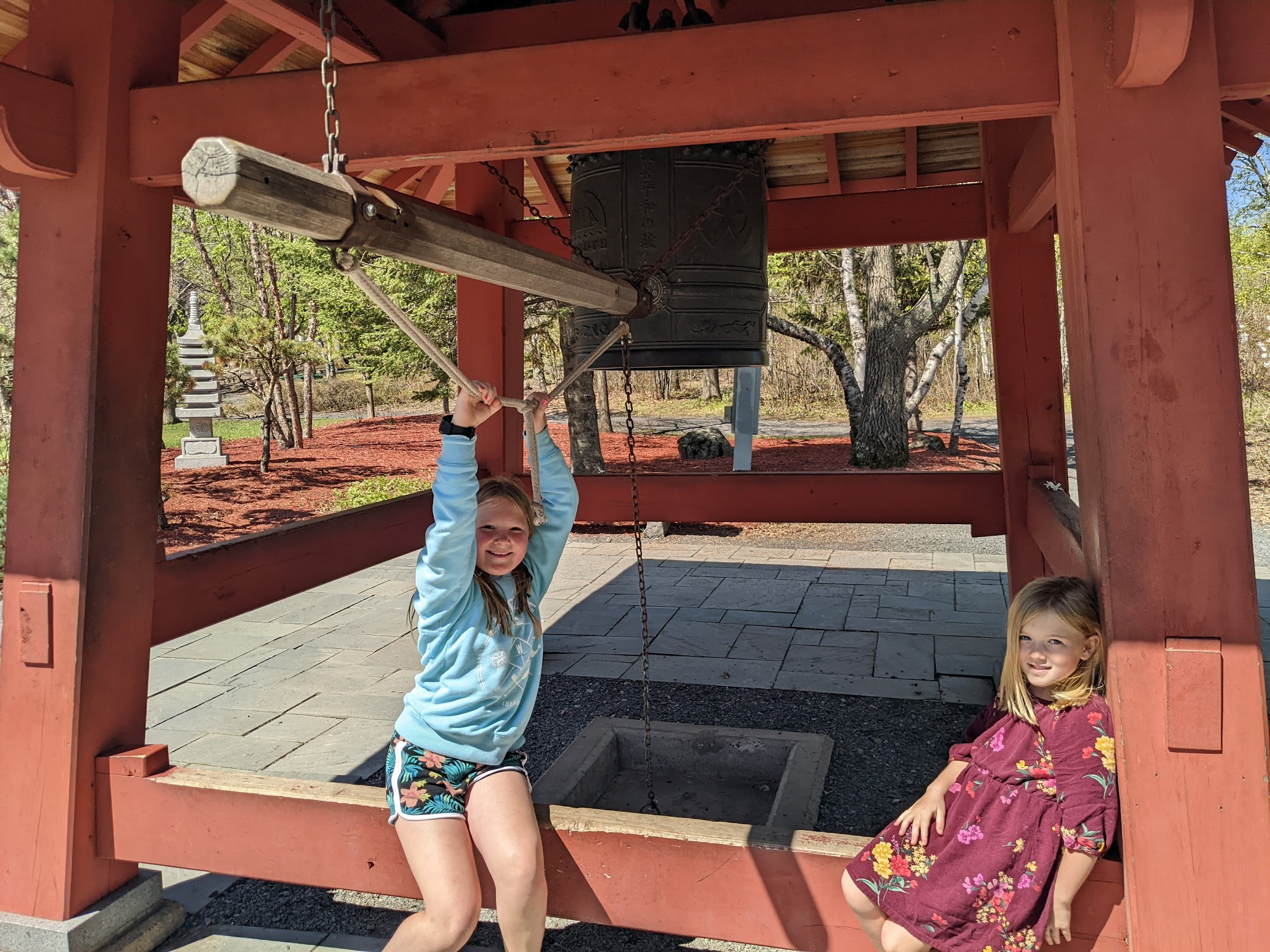 We brought binoculars so we could try to see the bus from the top of the tower. The girls were pretty excited we could even see Braden come outside to wave to us.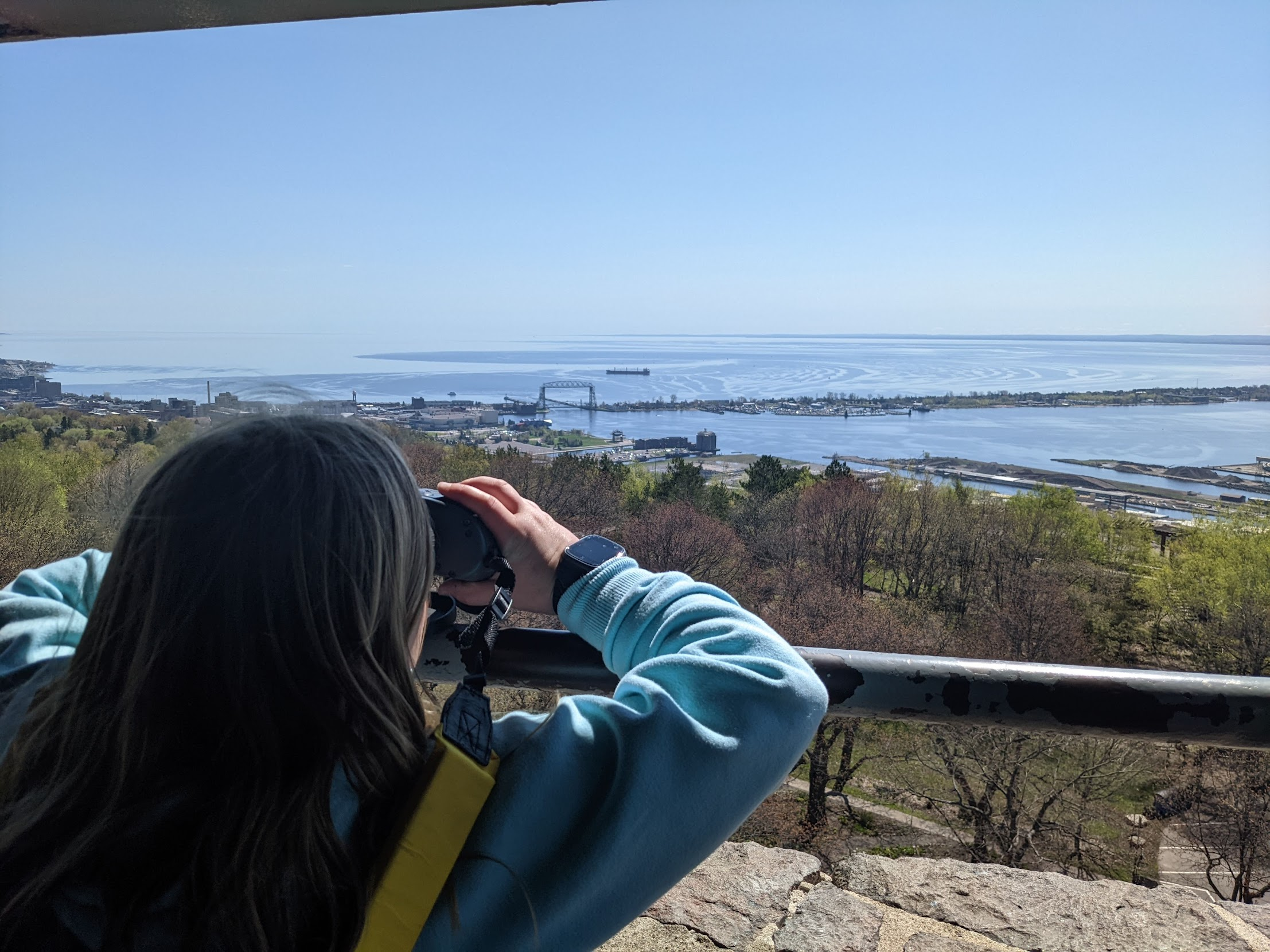 There was a food trailer in the parking lot selling ice cream, so we couldn't pass that up before heading to our next stop - the beach!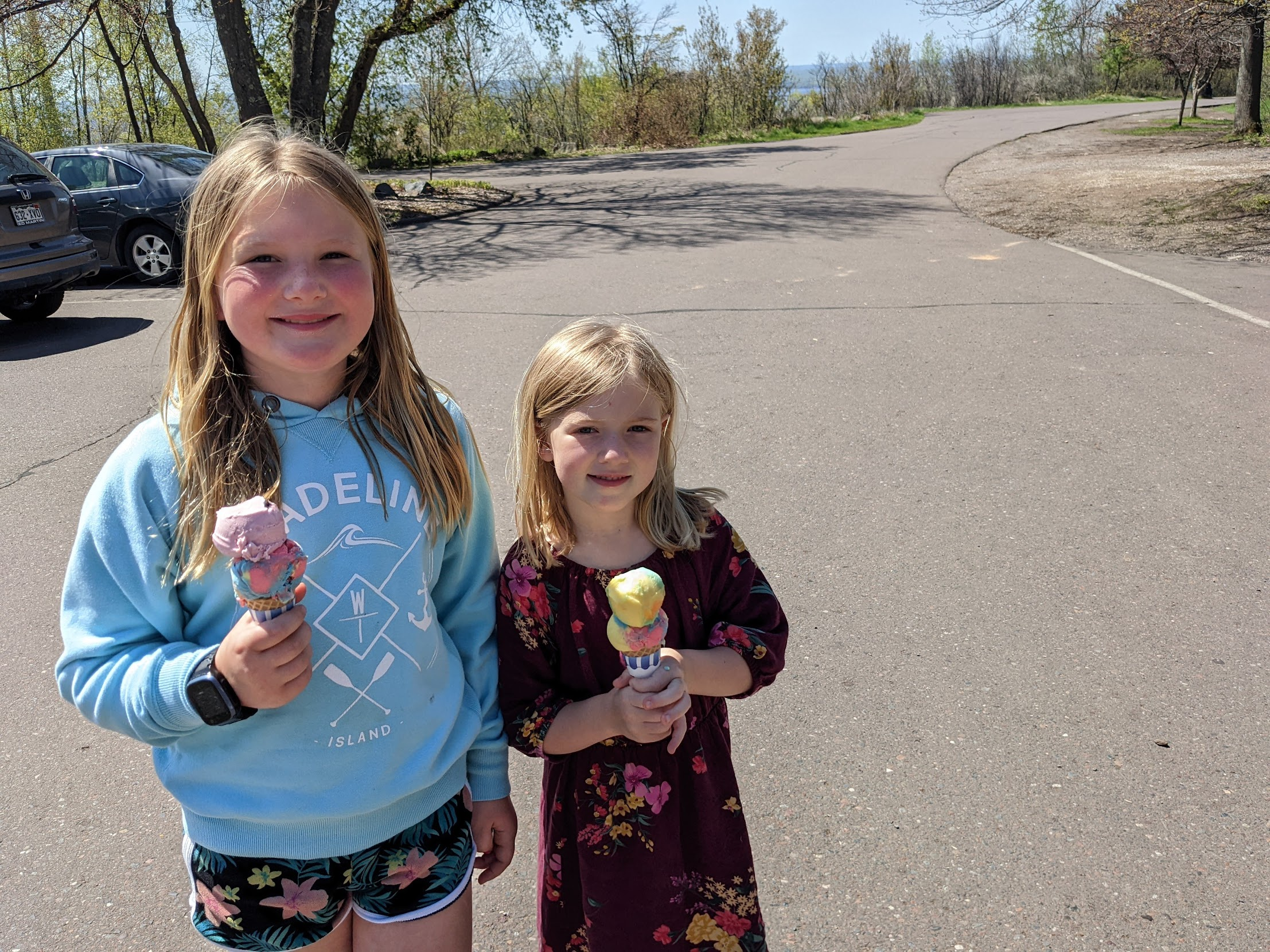 We love to come to this beach to look for sea/lake glass. I was pretty surprised we spent almost 3 hours looking for glass and building rock towers.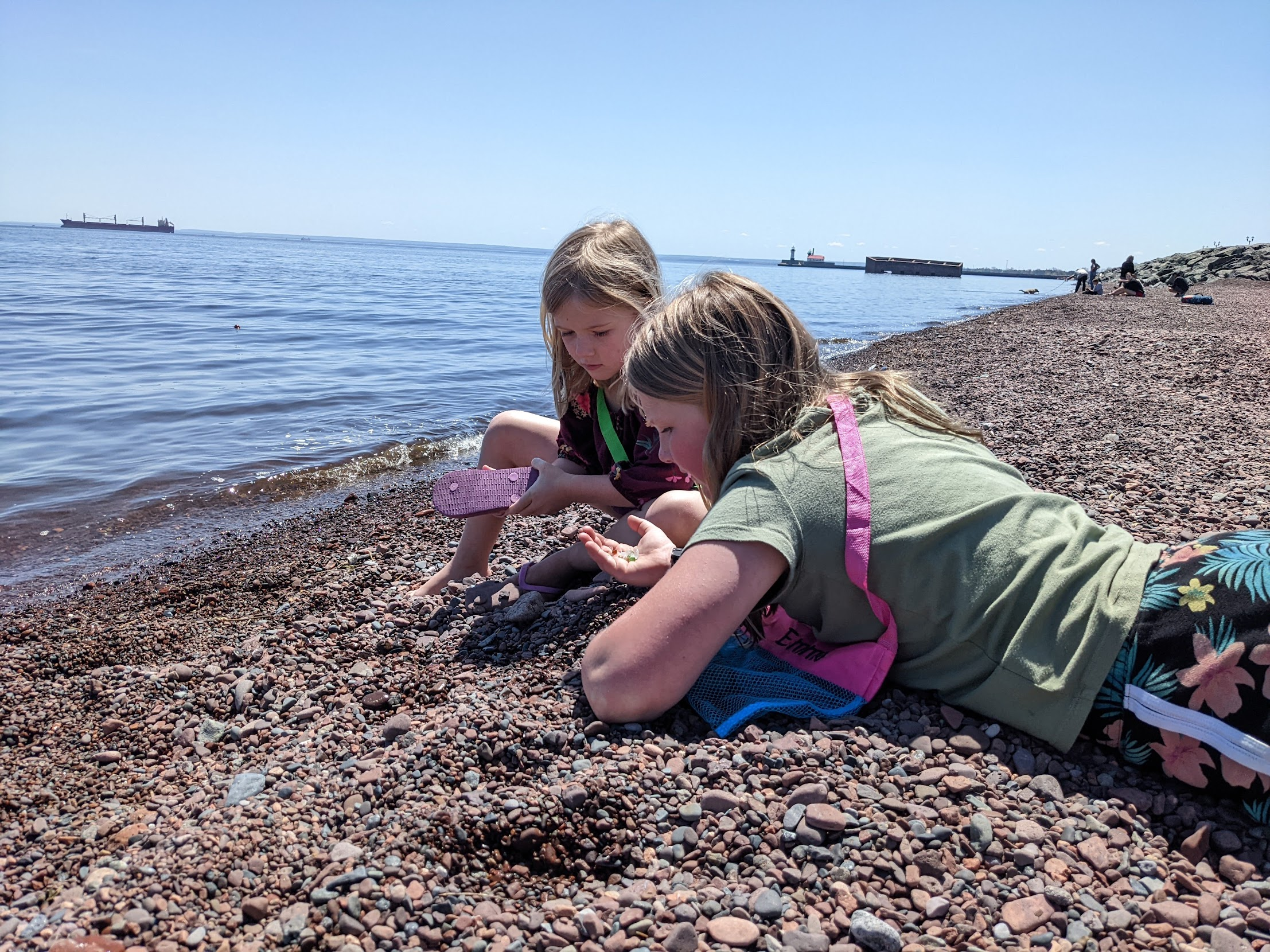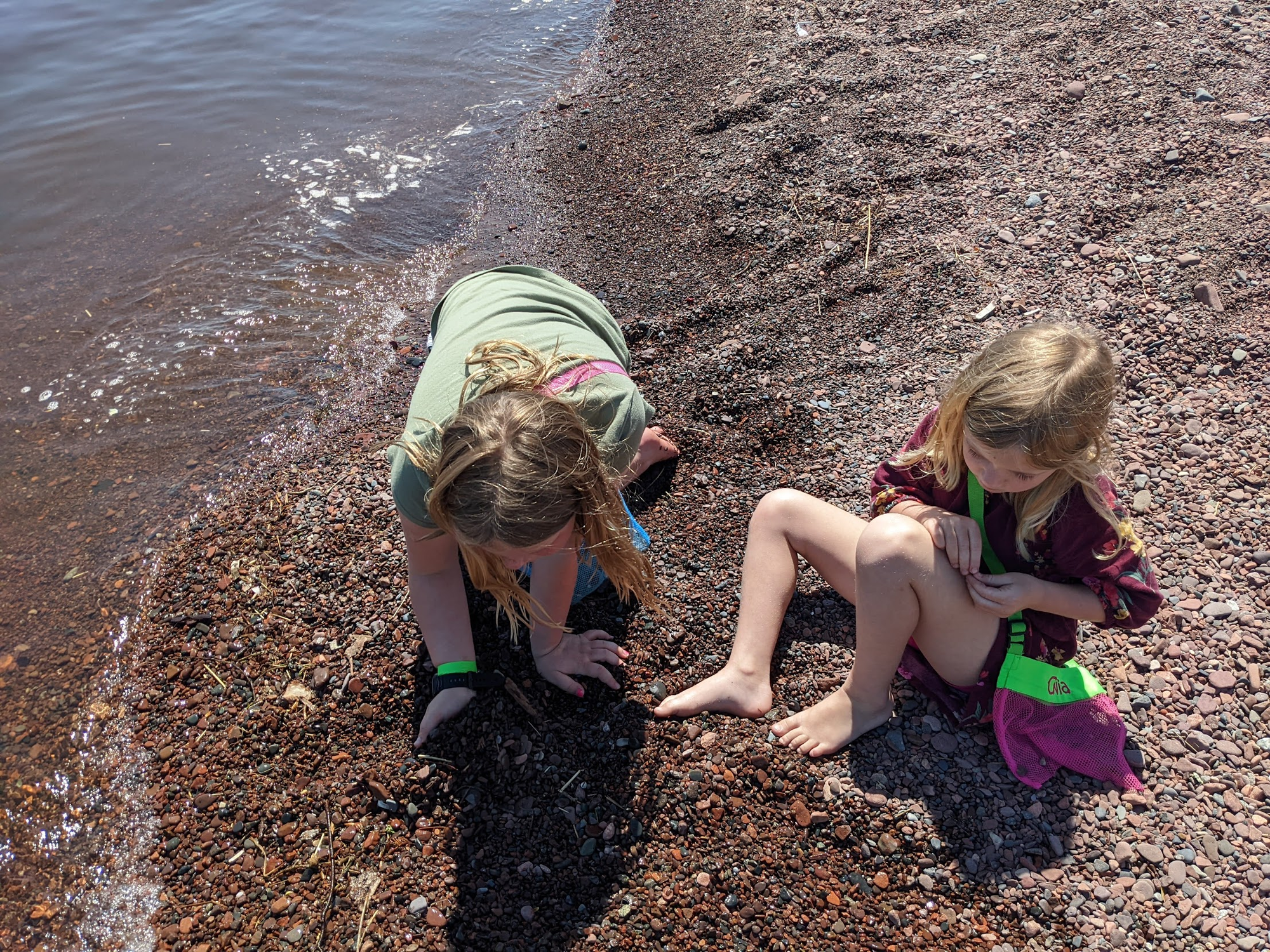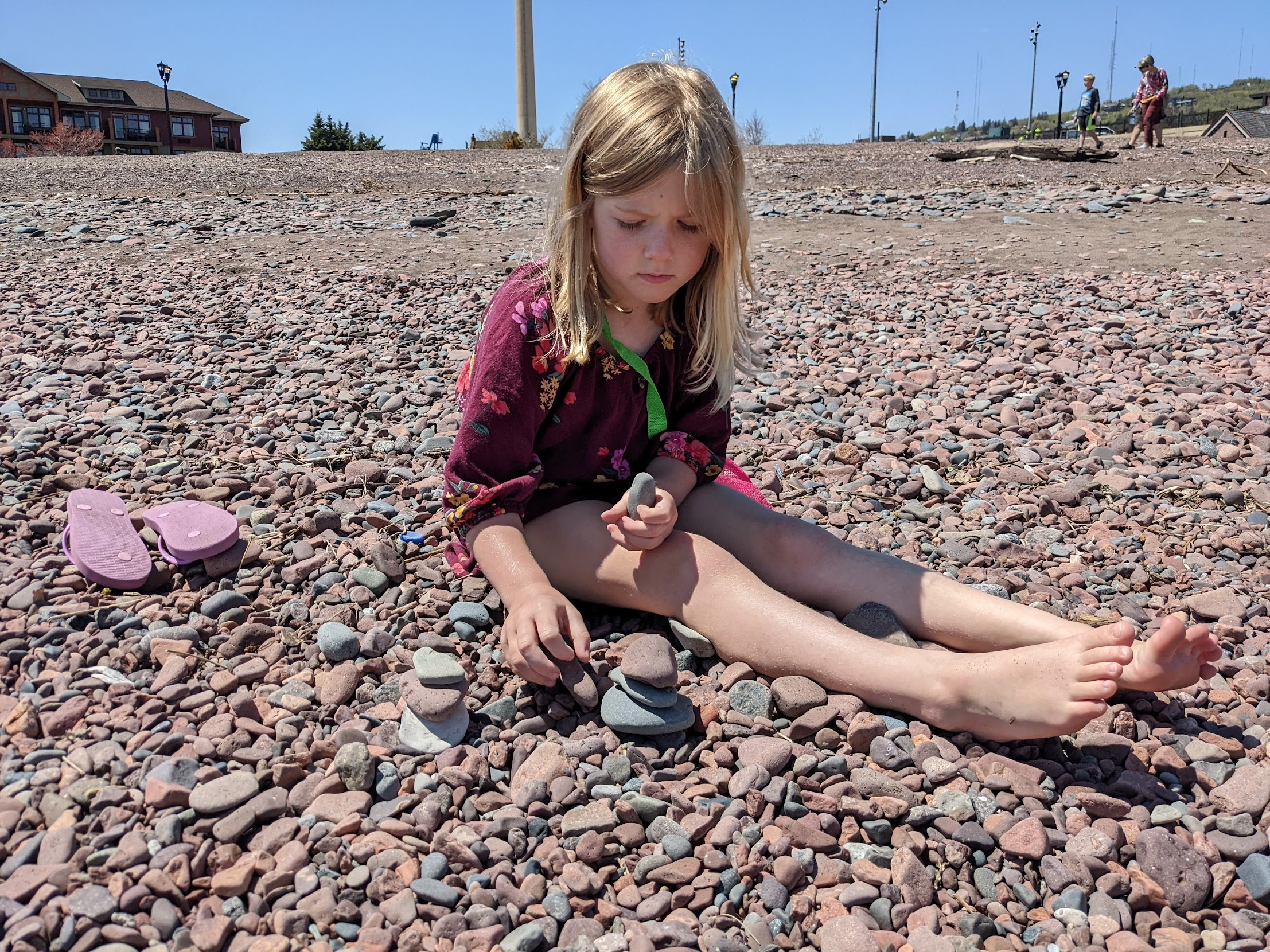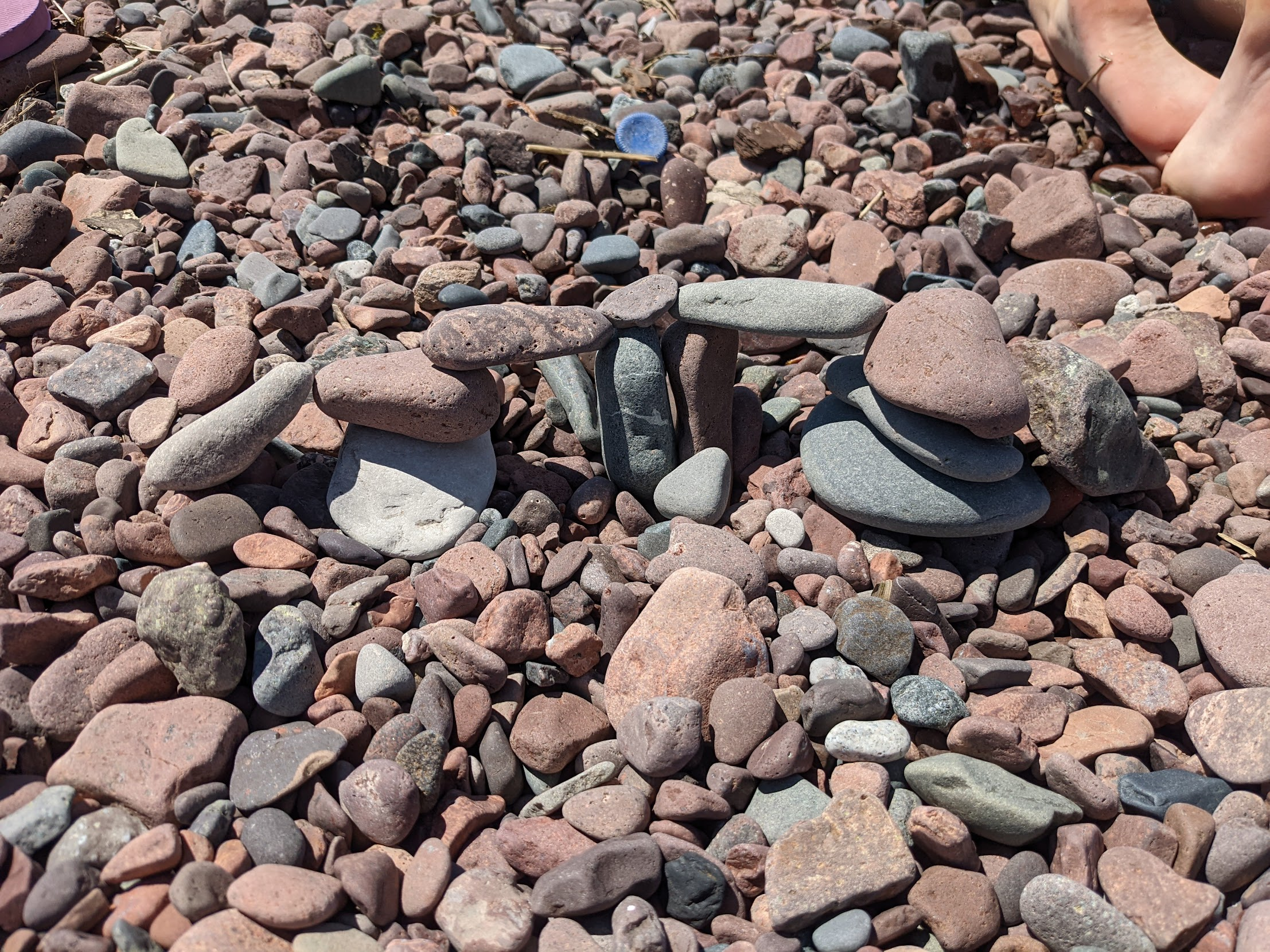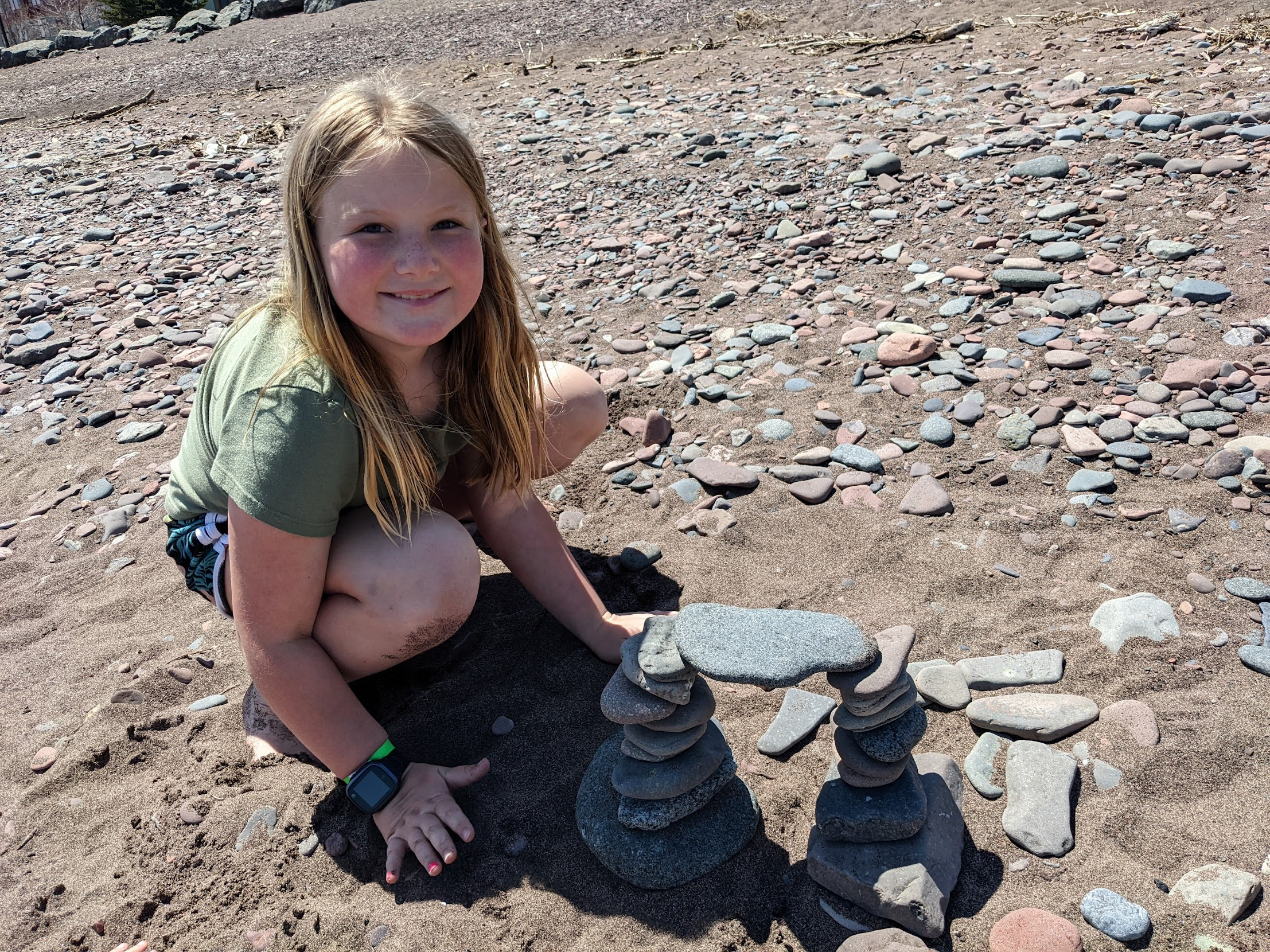 The glass is really hard to find, so I think we did pretty good.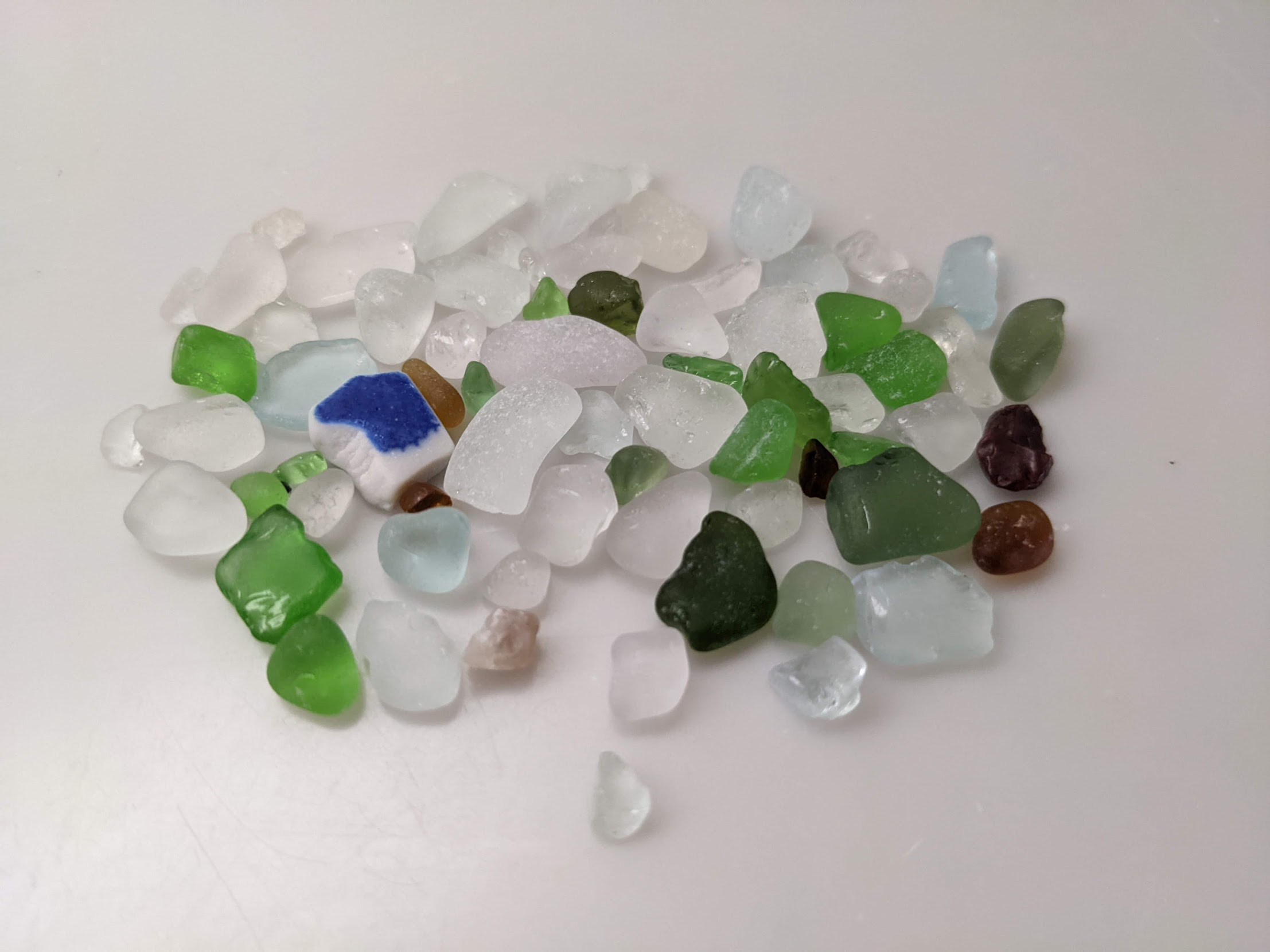 When I mentioned some of the things we could do while we were here the girls got very excited about doing the pizza train again. This time we rode in the First Class Domecar.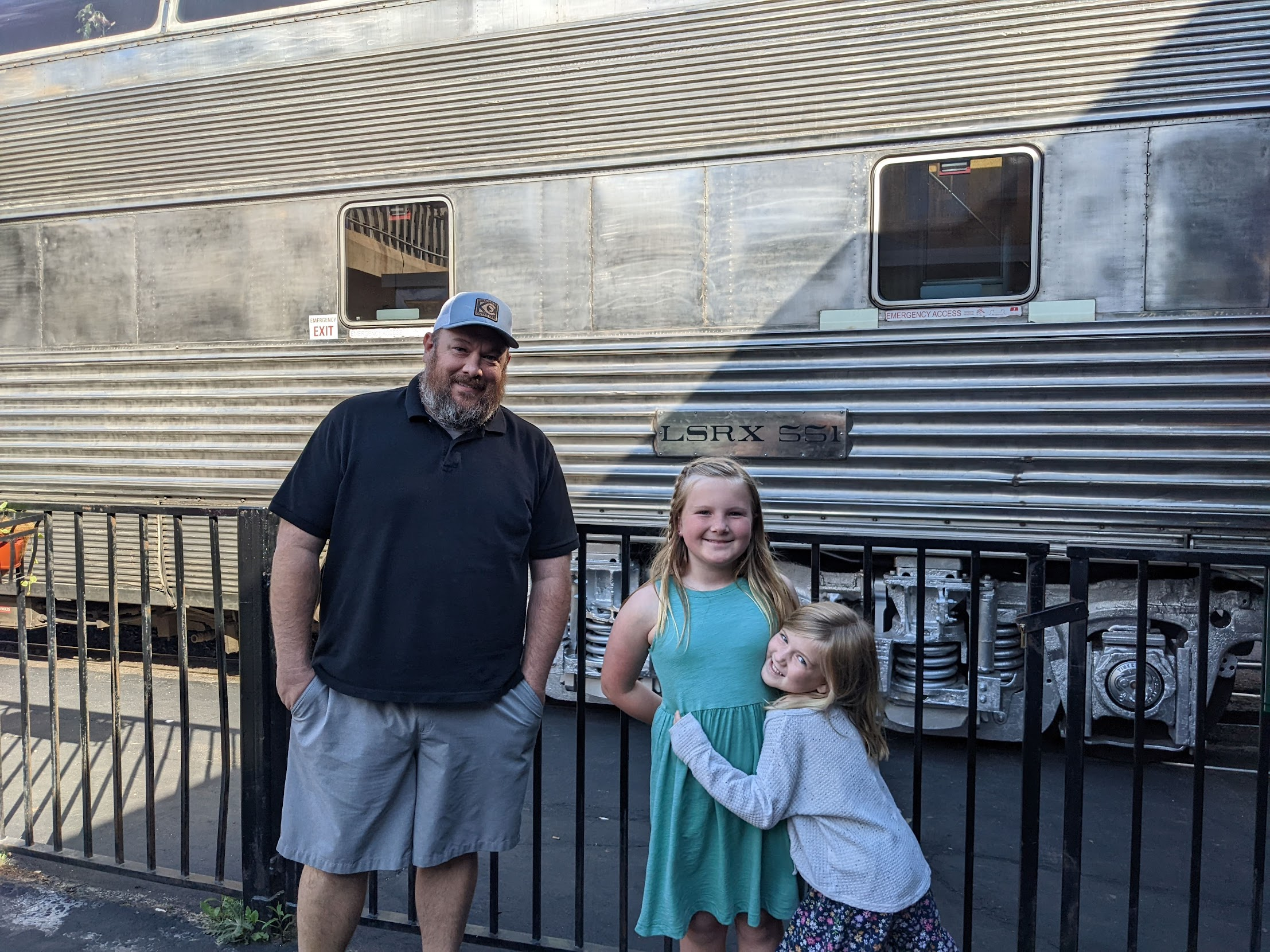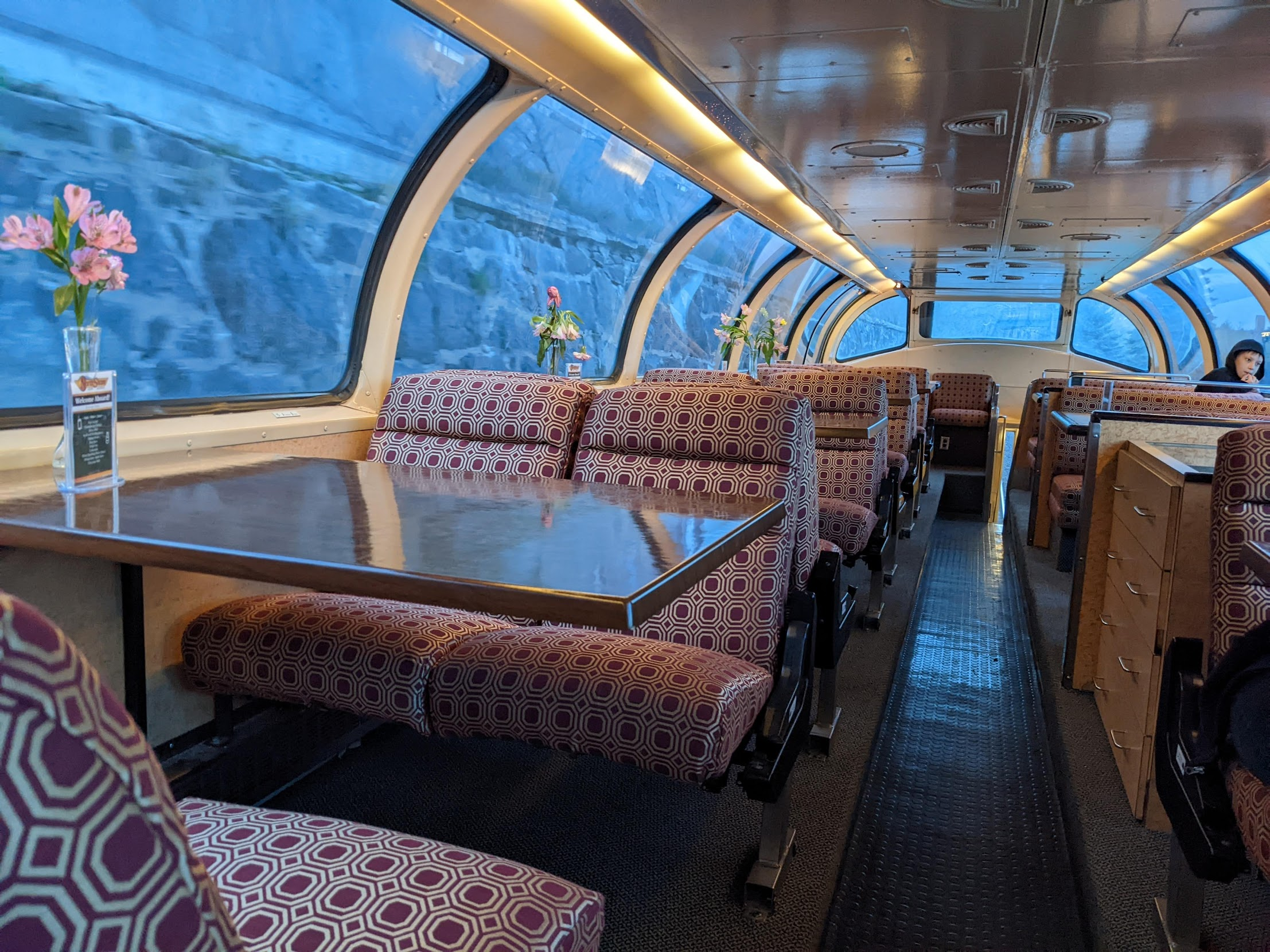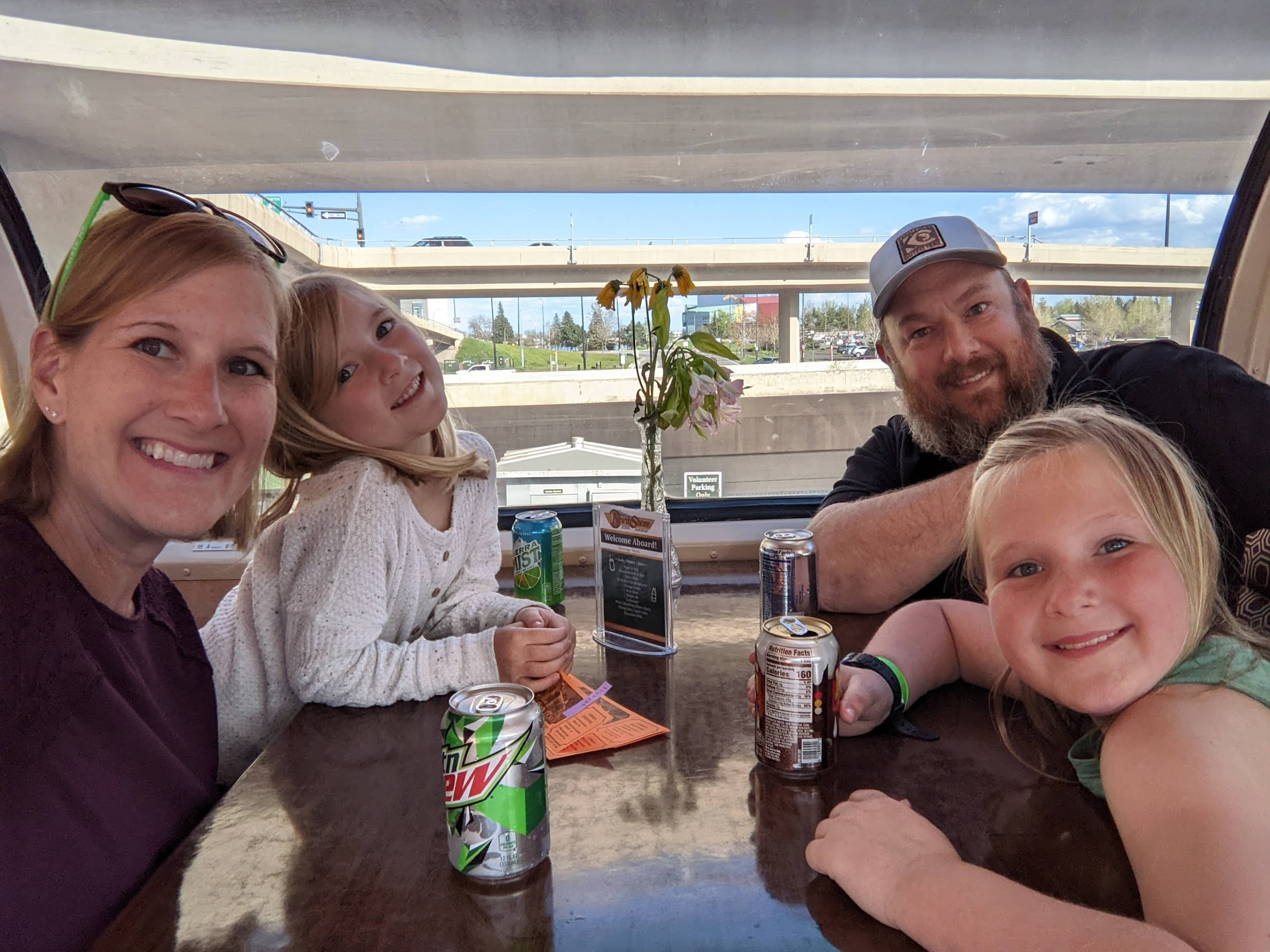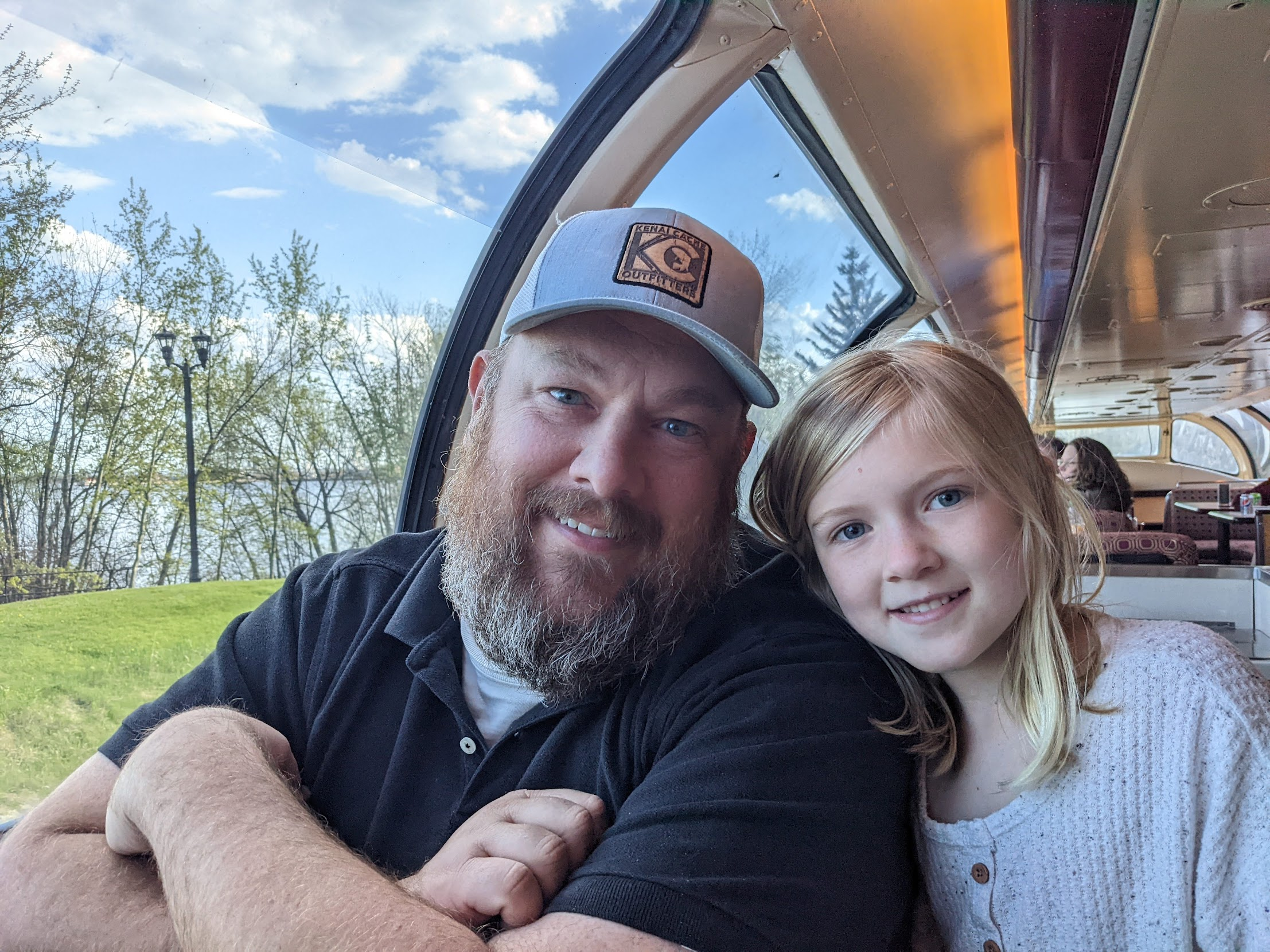 I can't blame them... the train might also be one of my favorite things to do too.