Our last day in Vegas was filled with laundry, pool, dinner and a show.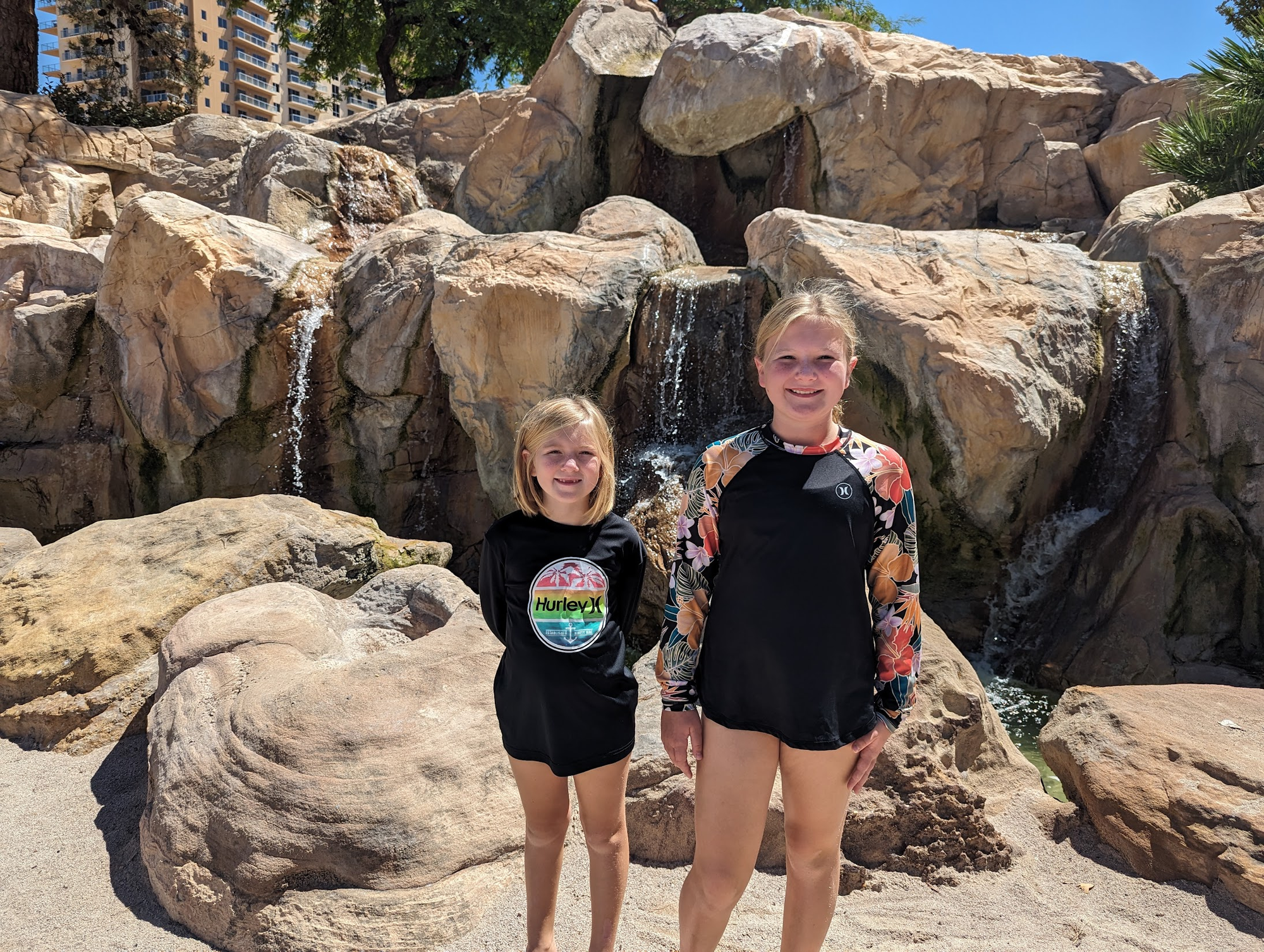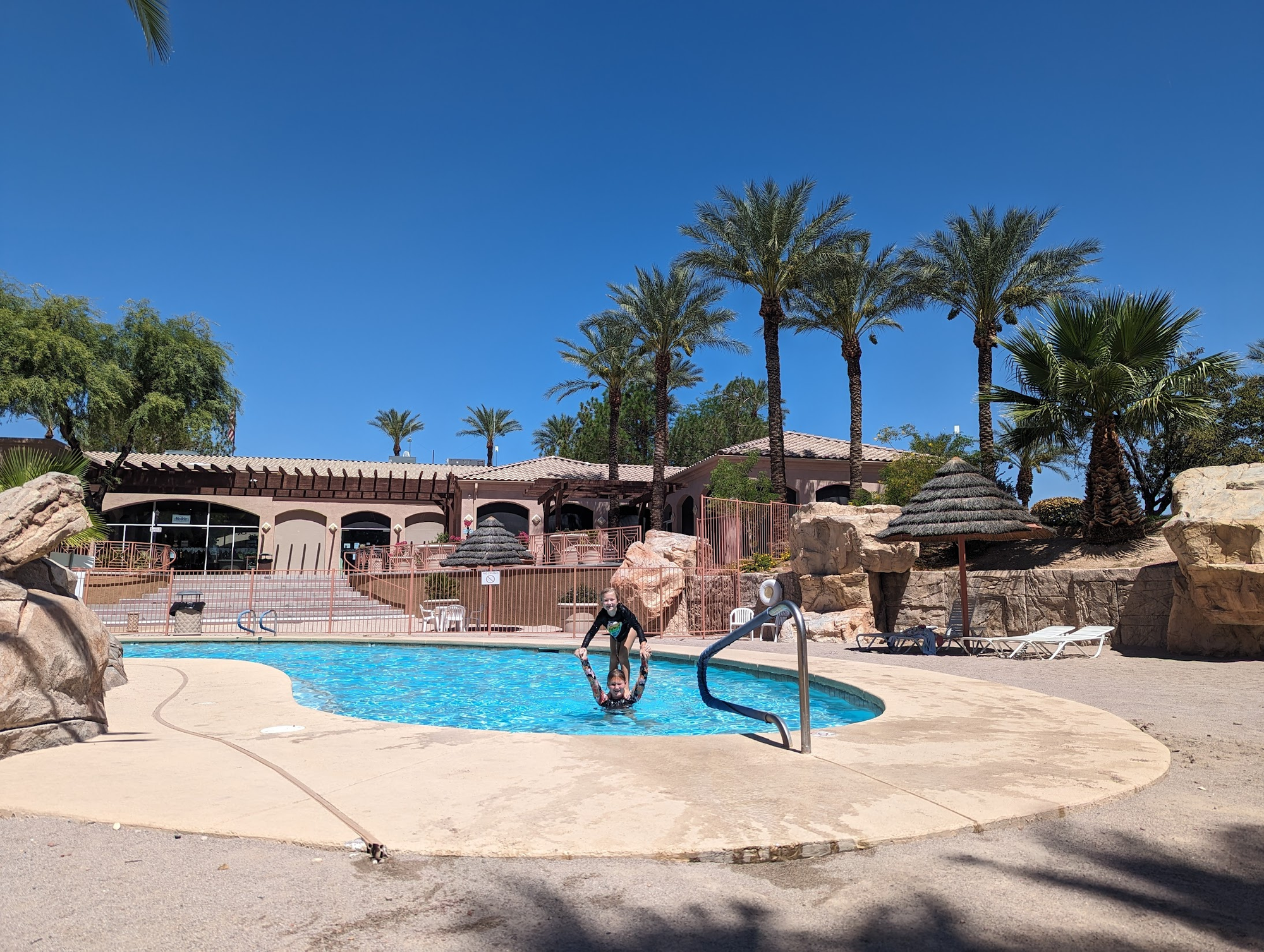 We ate dinner at a Japanese steakhouse in the Bellagio. The girls were excited to get dressed up.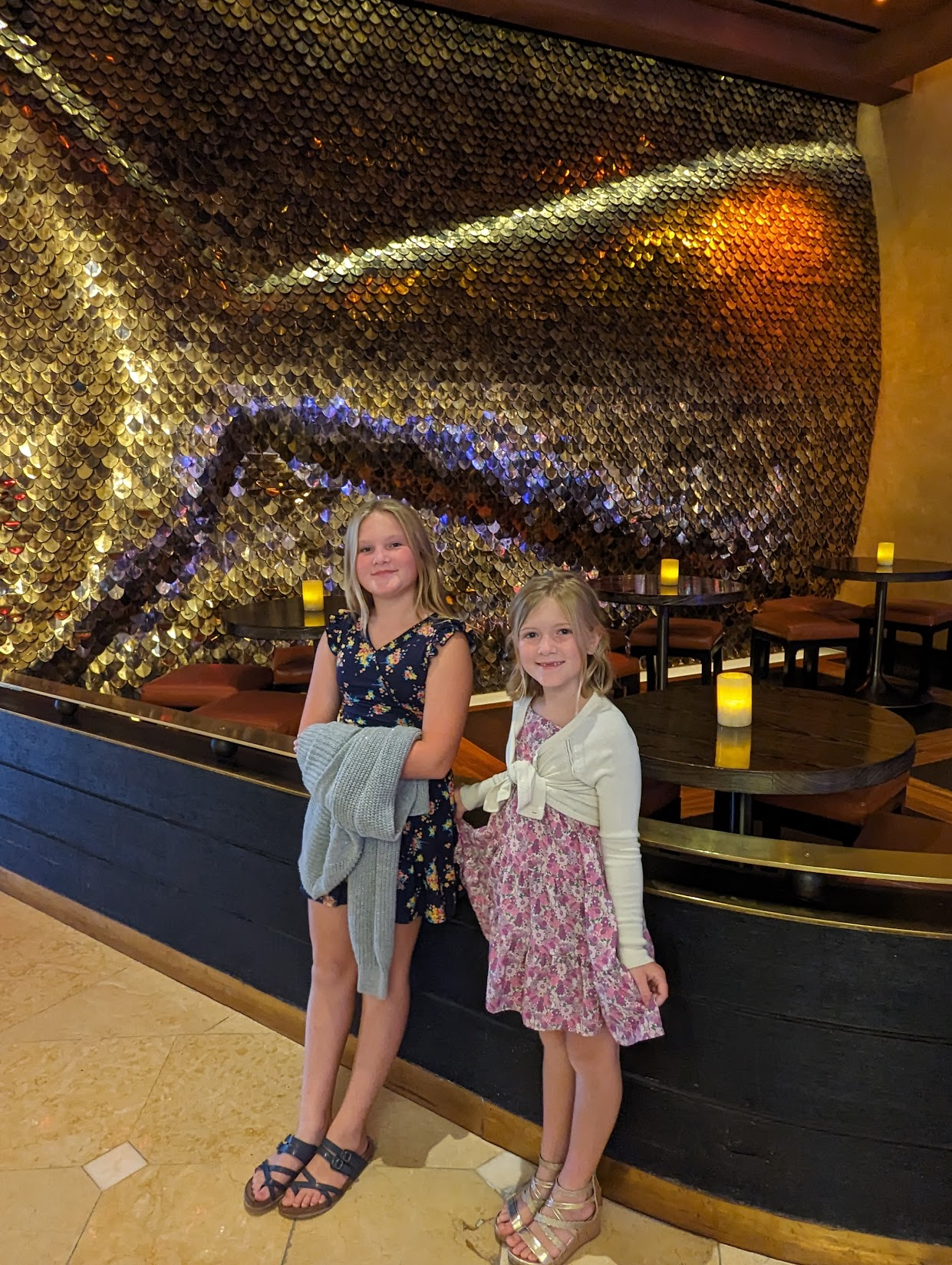 They were also excited about the sushi, steak and soup.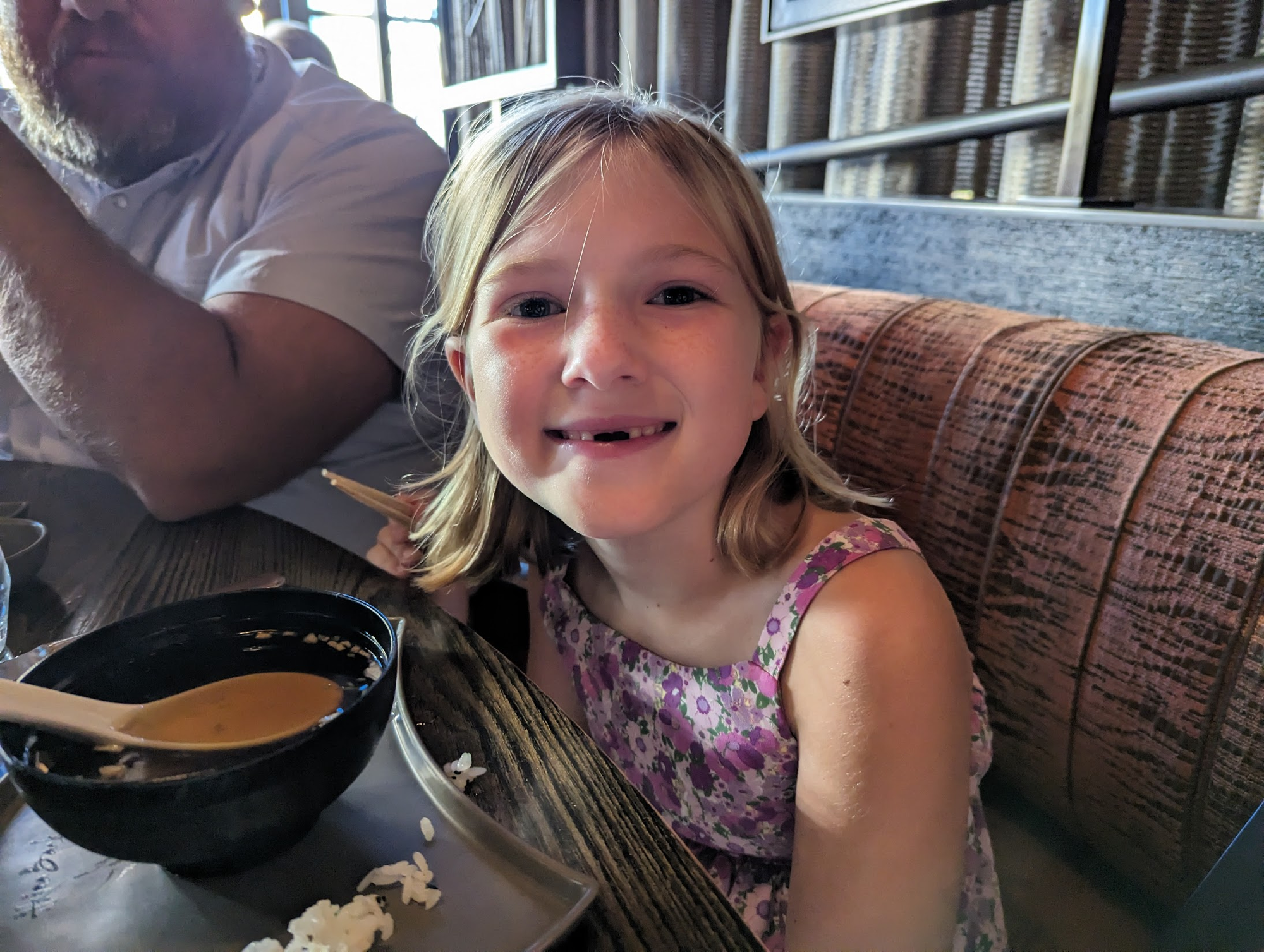 After dinner we took the girls to their first Cirque du Soleil show. "O" is definitely my favorite Cirque du Soleil show... and may be my favorite live show of all time.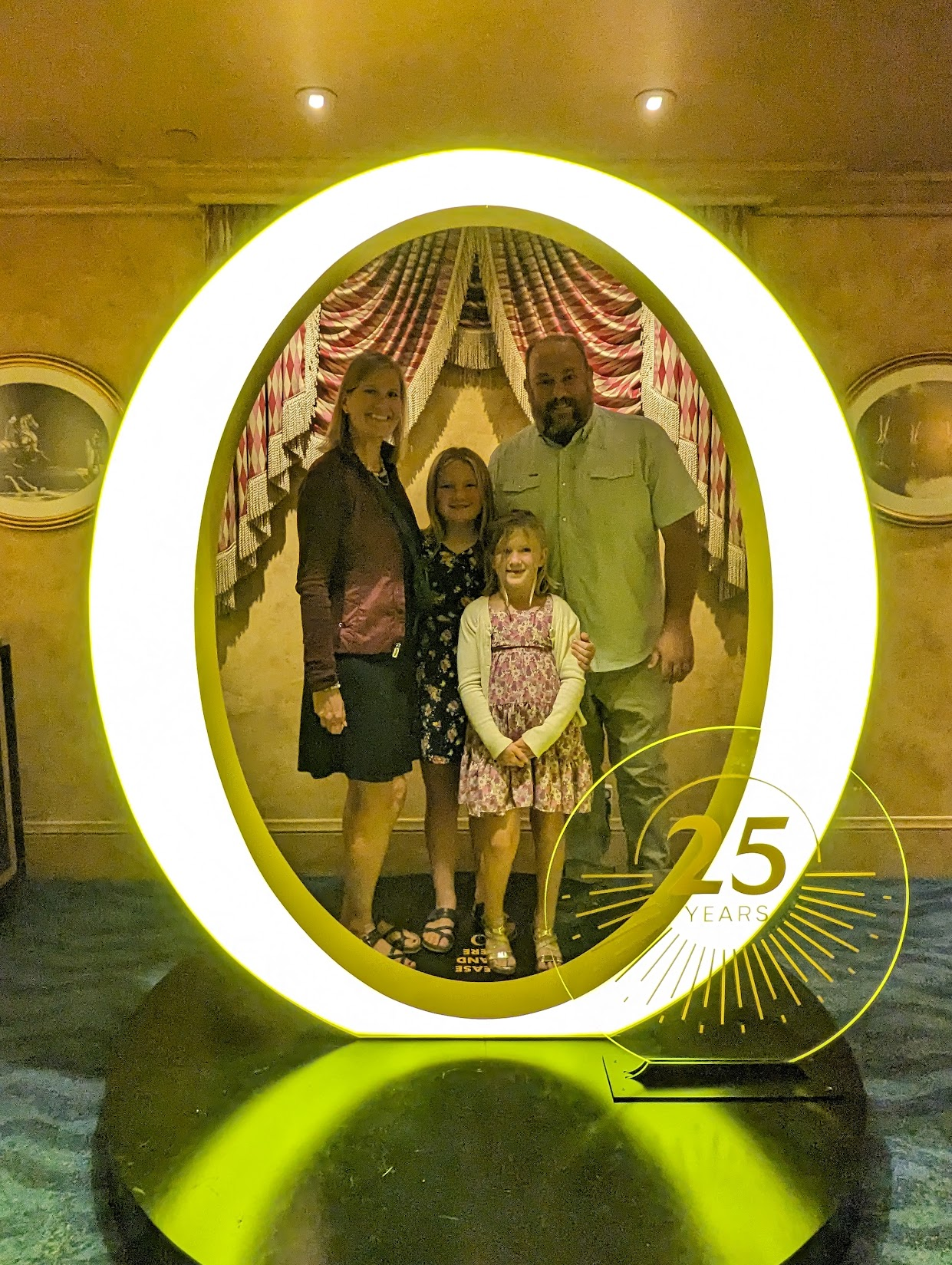 This morning it was time to pack up and leave the Las Vegas heat. But first... one last swim in the pool.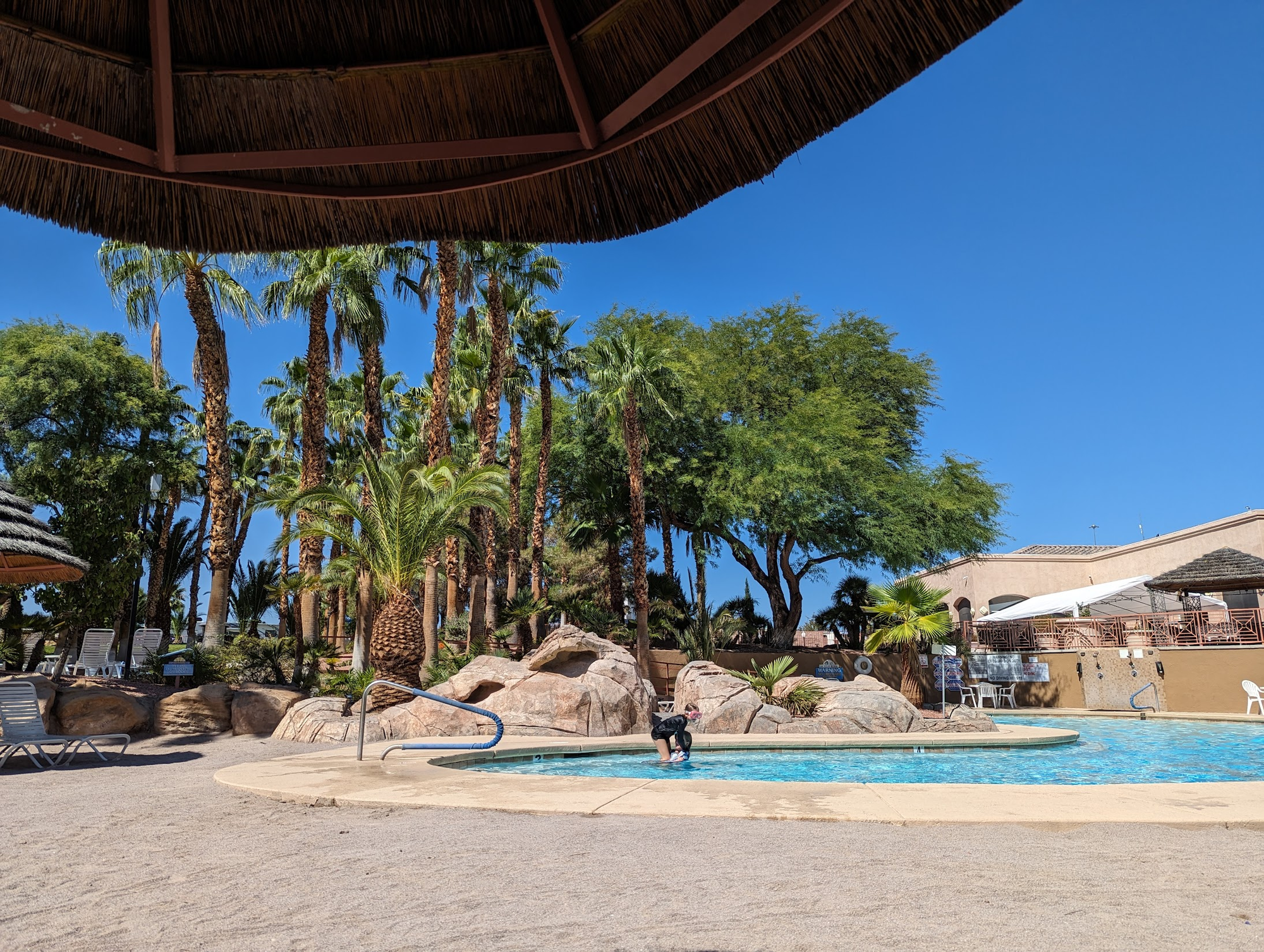 Our campground for the next five nights is in Arizona close to the Utah border. Our drive from Nevada to Arizona to Utah and back into Arizona might have been the coolest yet.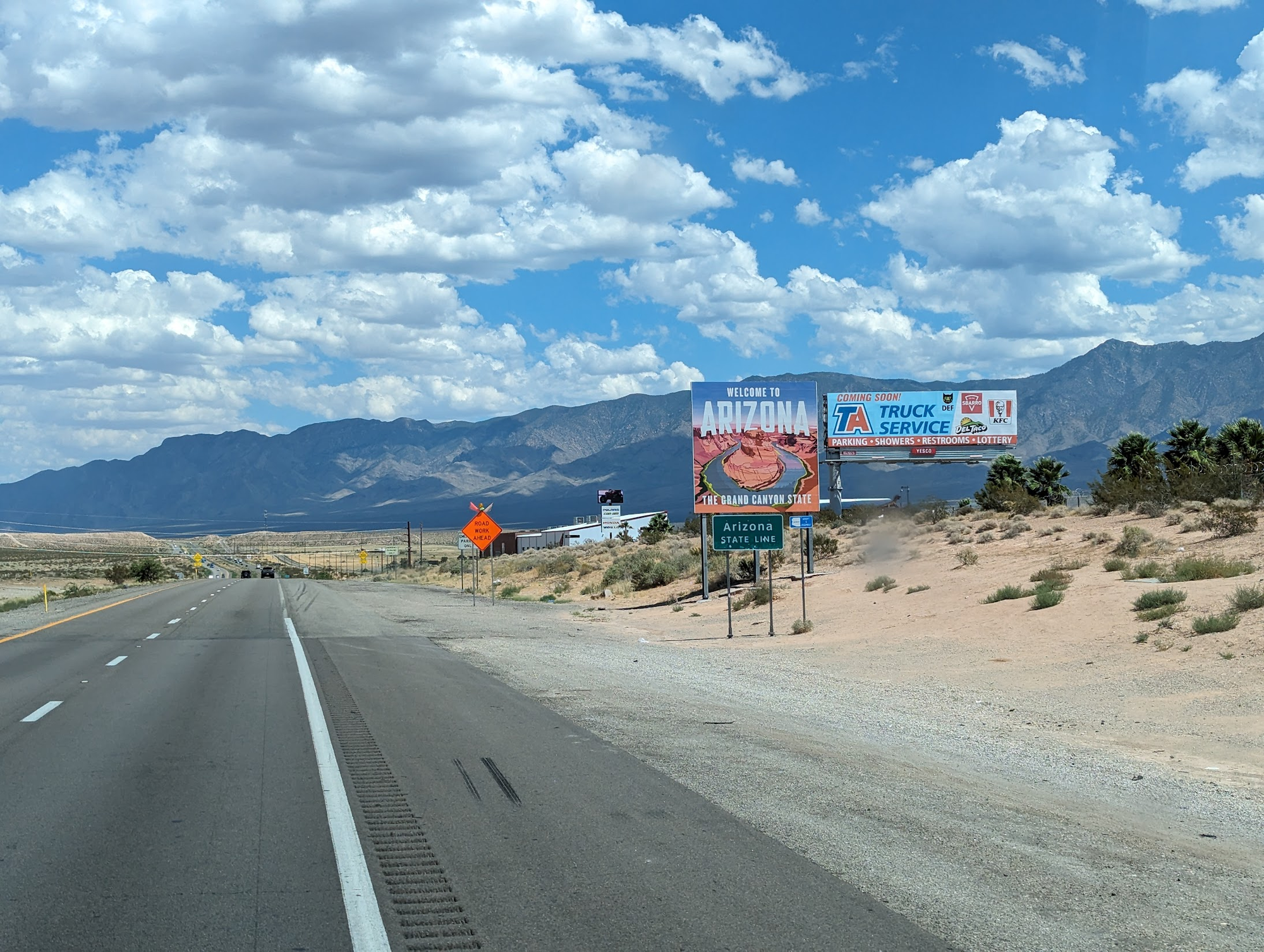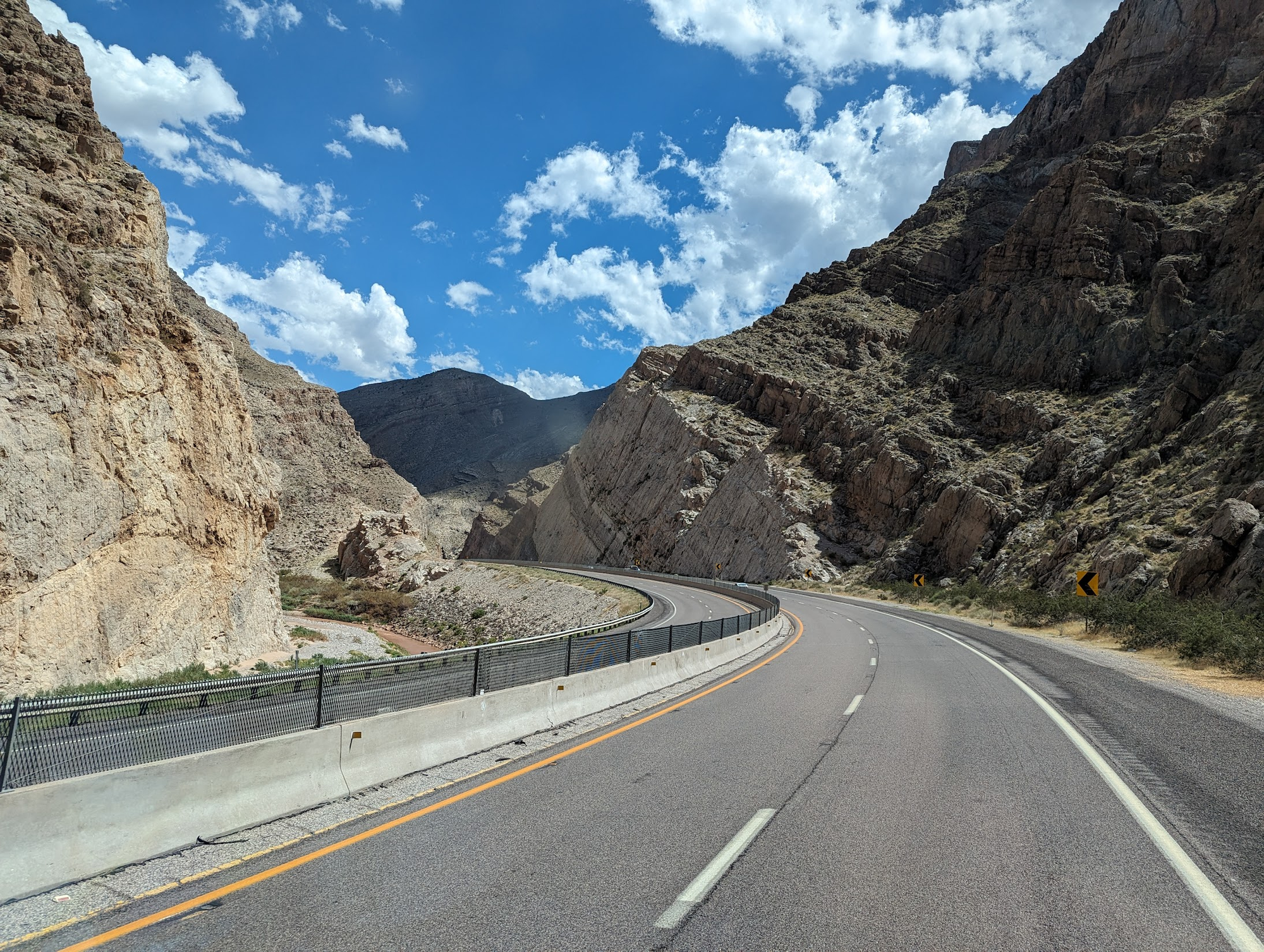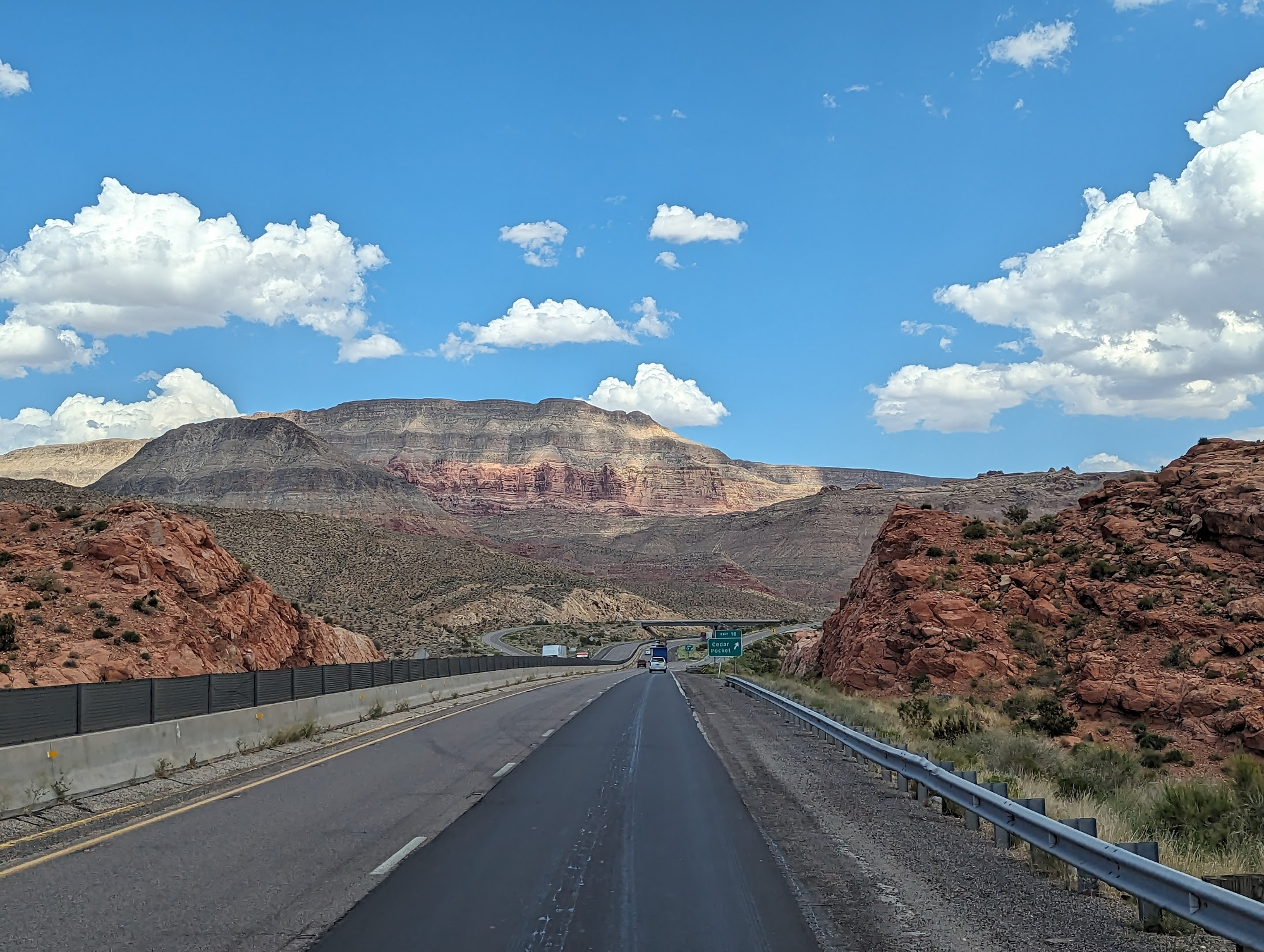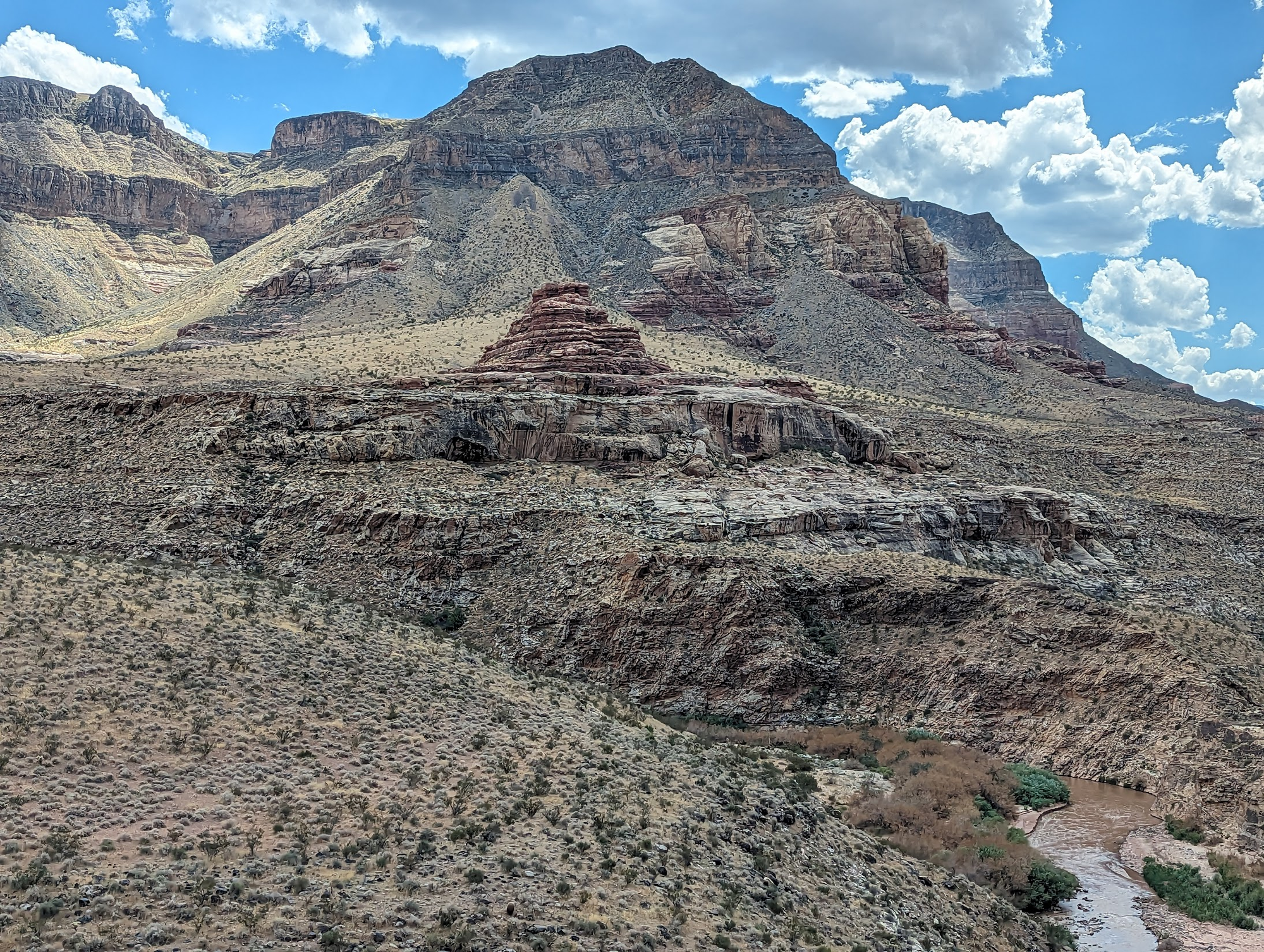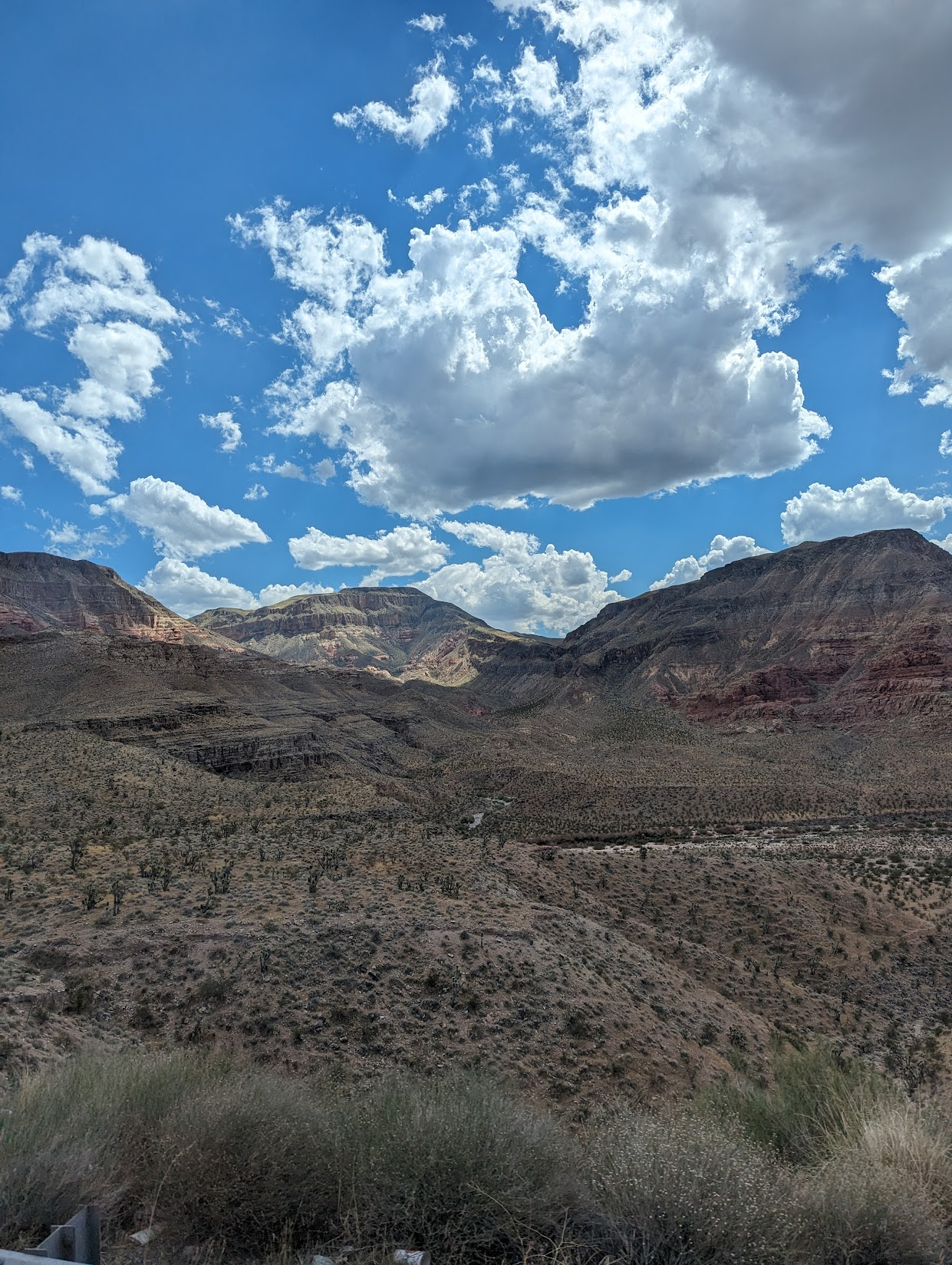 We were pretty excited to see the sight of rain tonight. Our 33 year old bus air conditioners had a hard time keeping up in 100+ degree weather, so we are ready for some cooler temperatures.