Today was a teacher learning day, so Emma didn't have any distance learning assignments. I didn't think we'd be doing anything outside since the forecast said it was going to rain most of the day. Turns out the forecast was completely wrong. We made use of the nice, warm day and washed our really dirty bus.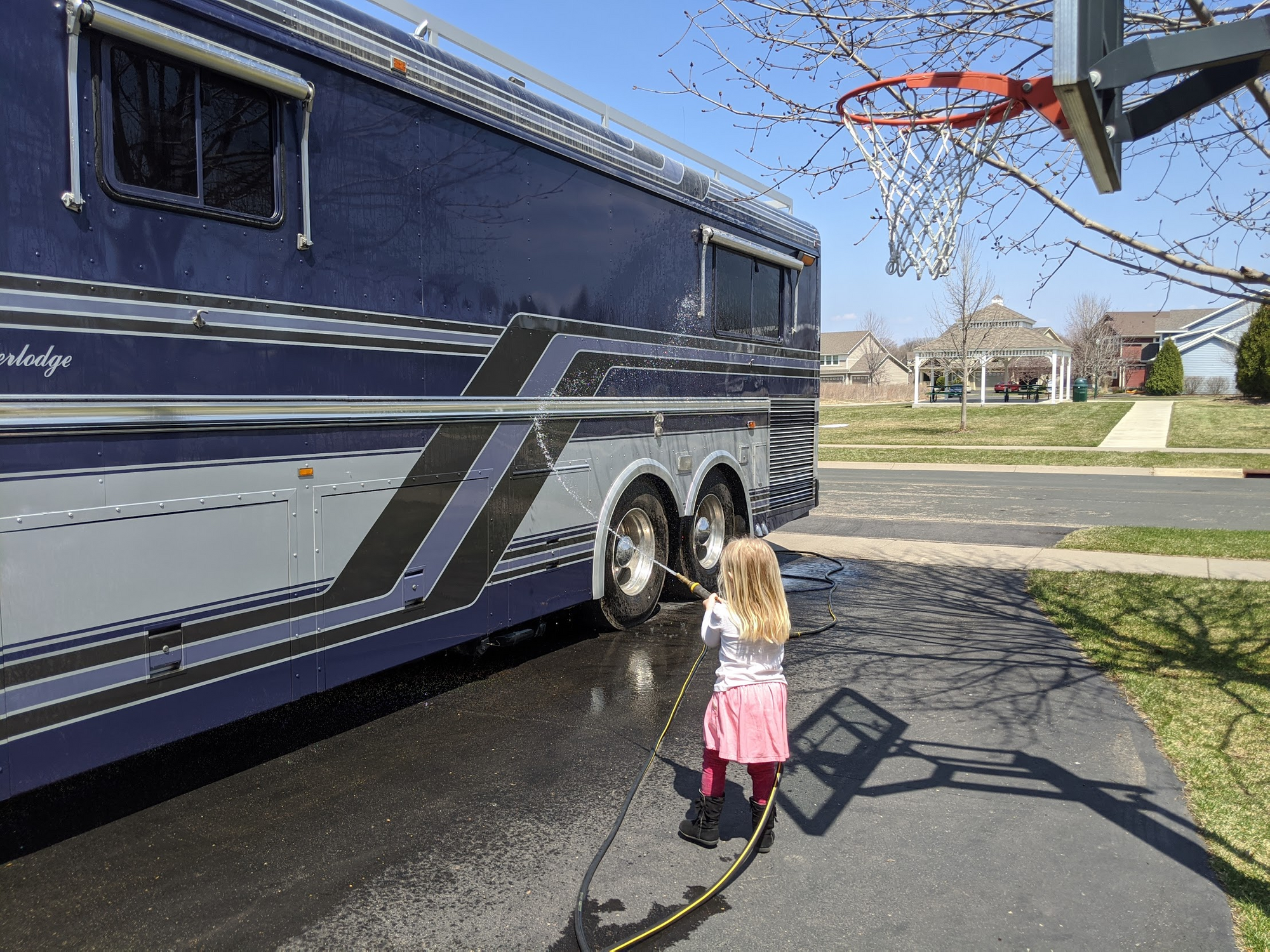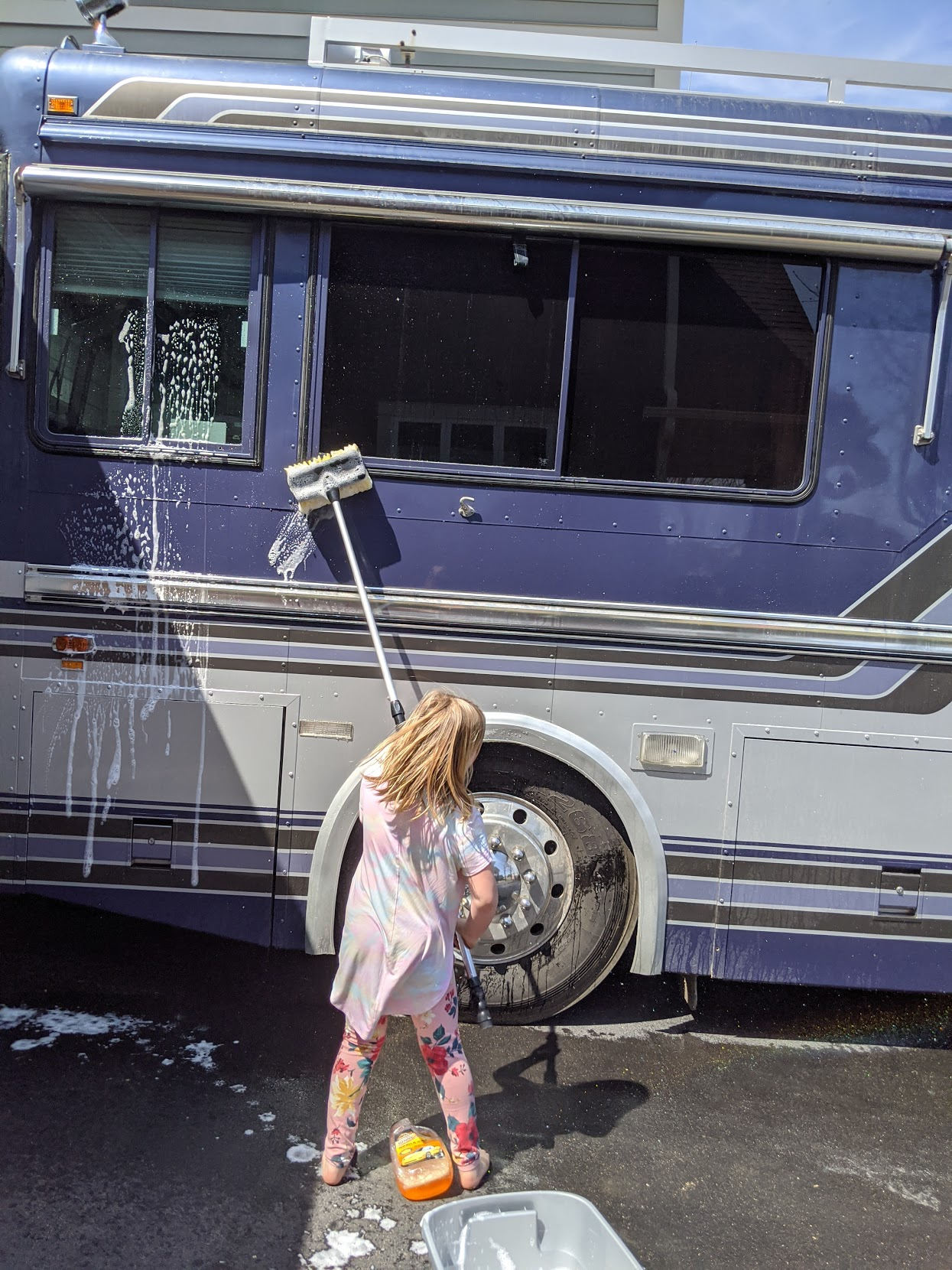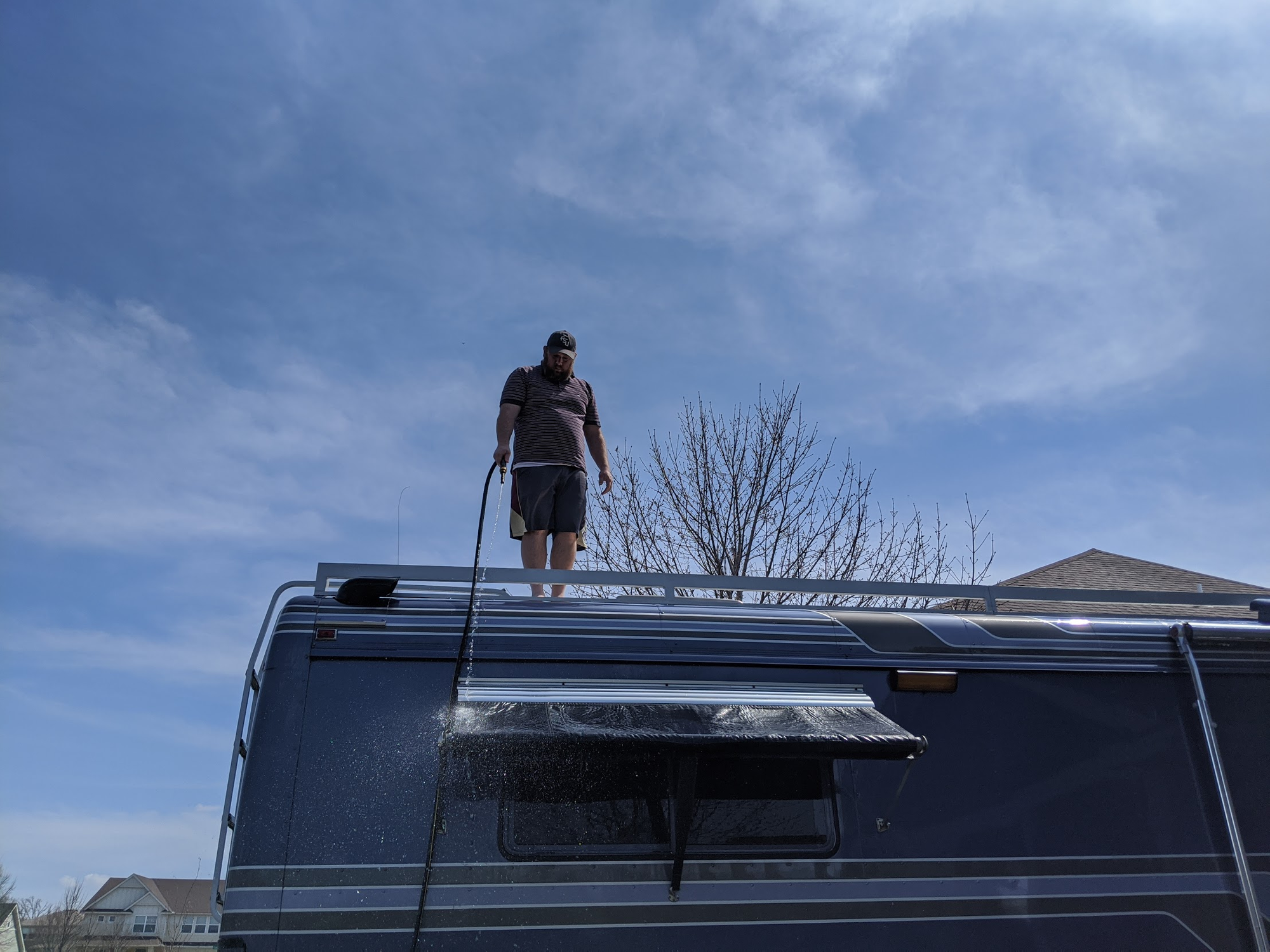 Afterward we took a little drive to Wisconsin to fill up the gas tank with really cheap diesel.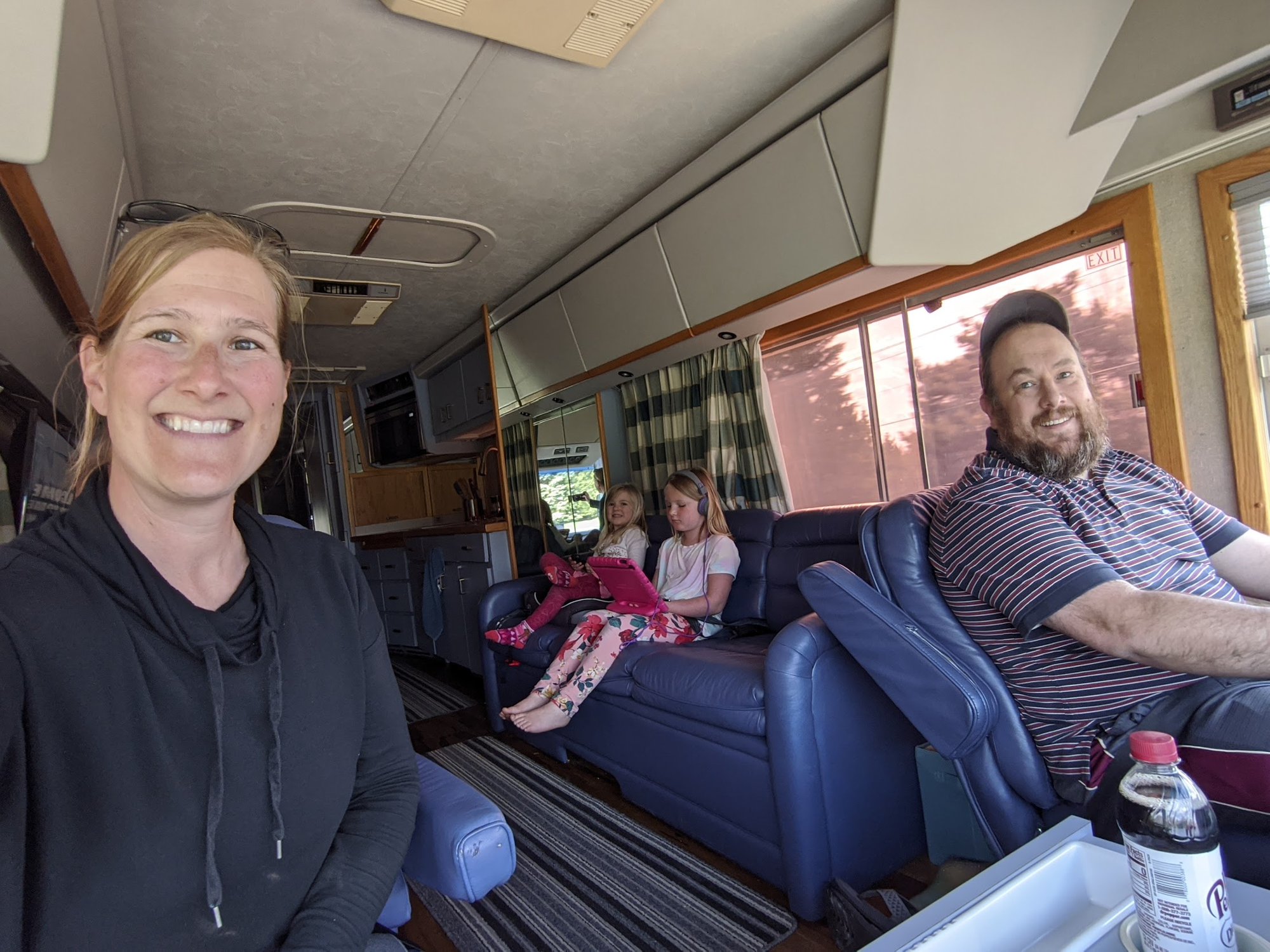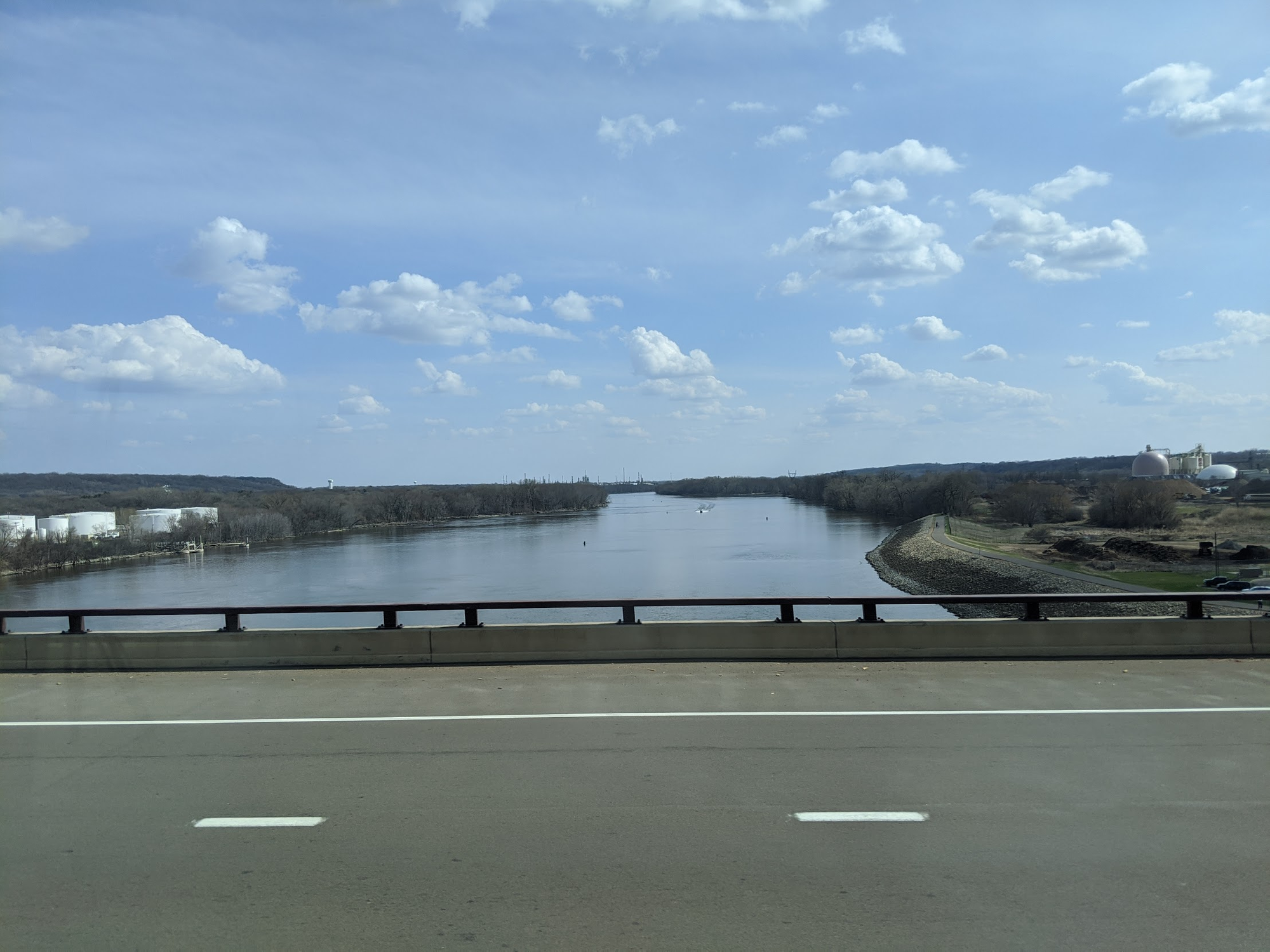 I've been wanting new curtains in the bus, but haven't been able to find any the right size, or kind, or fabric. I watched some YouTube videos and started making new ones for our bedroom with my new sewing machine. Now I just have 3 more panels to go!