Today we decided to be tourists and signed up for a full day tour. We started at a waterfall, followed by a chocolate factory, rum distillery and ended at a national park. The tour pretty much took us around the entire island and to places we haven't been before.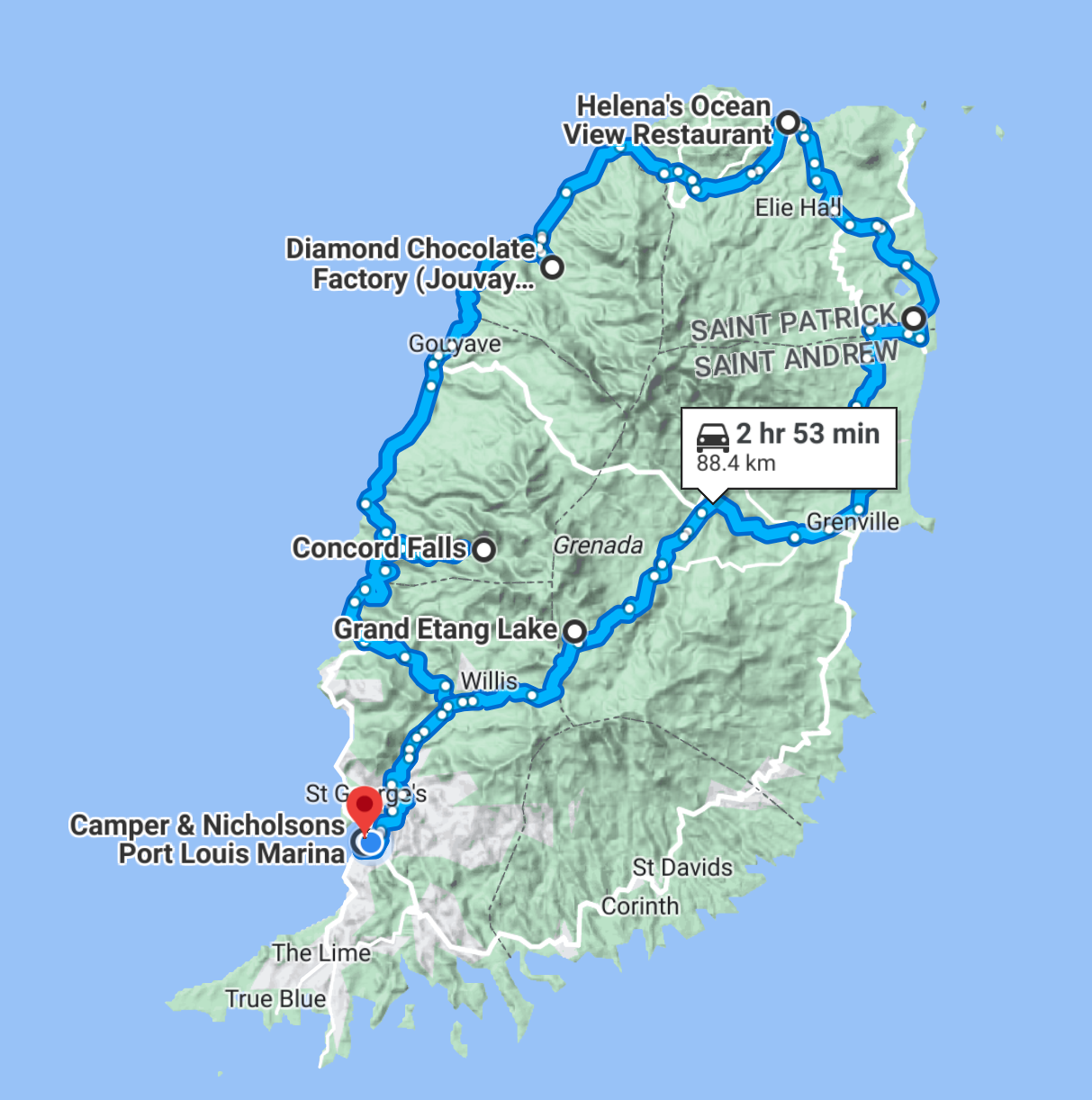 First stop... our third waterfall in Grenada. We only had 20 minutes there, so we told the girls they had to make their swim a quick one.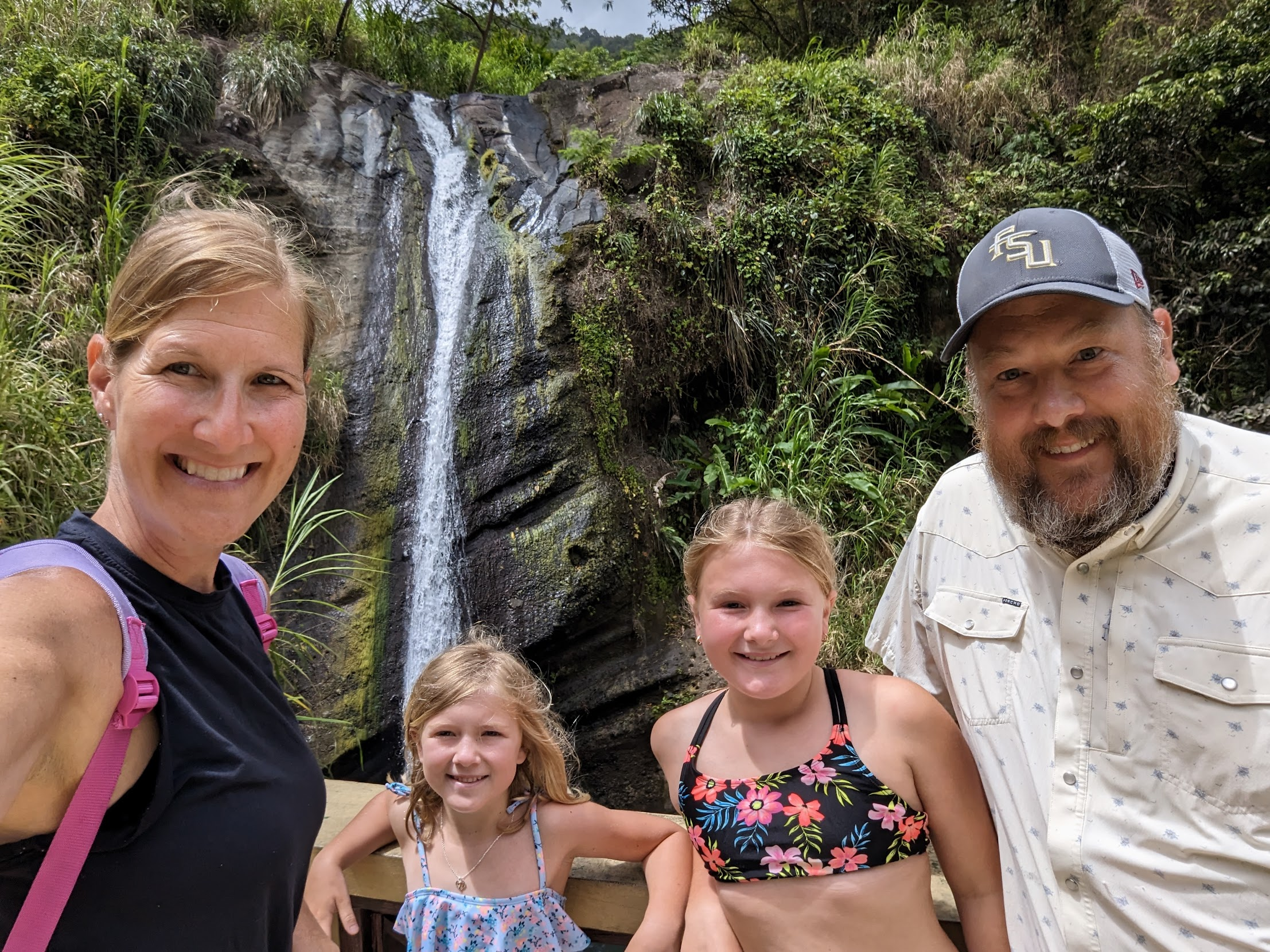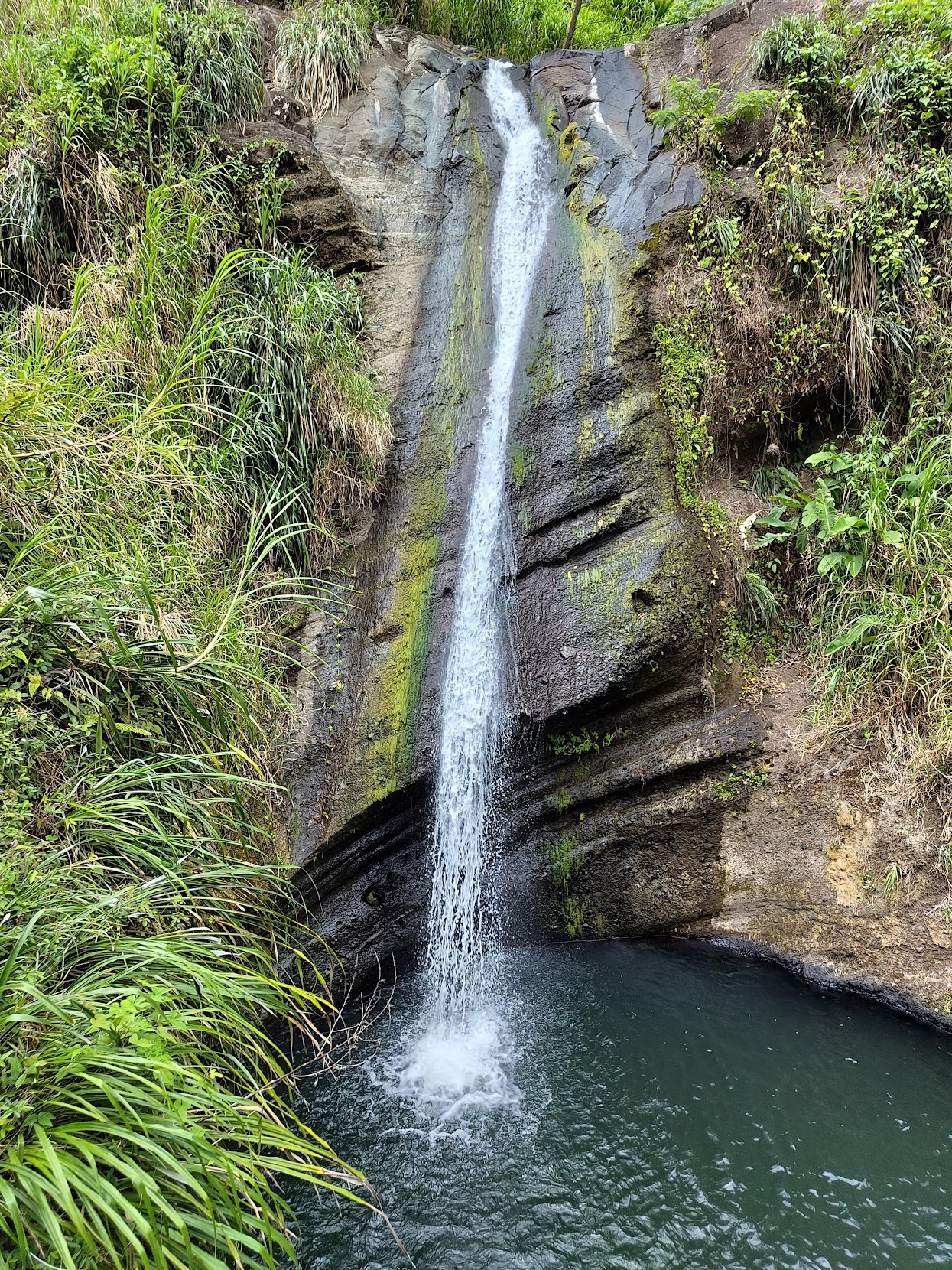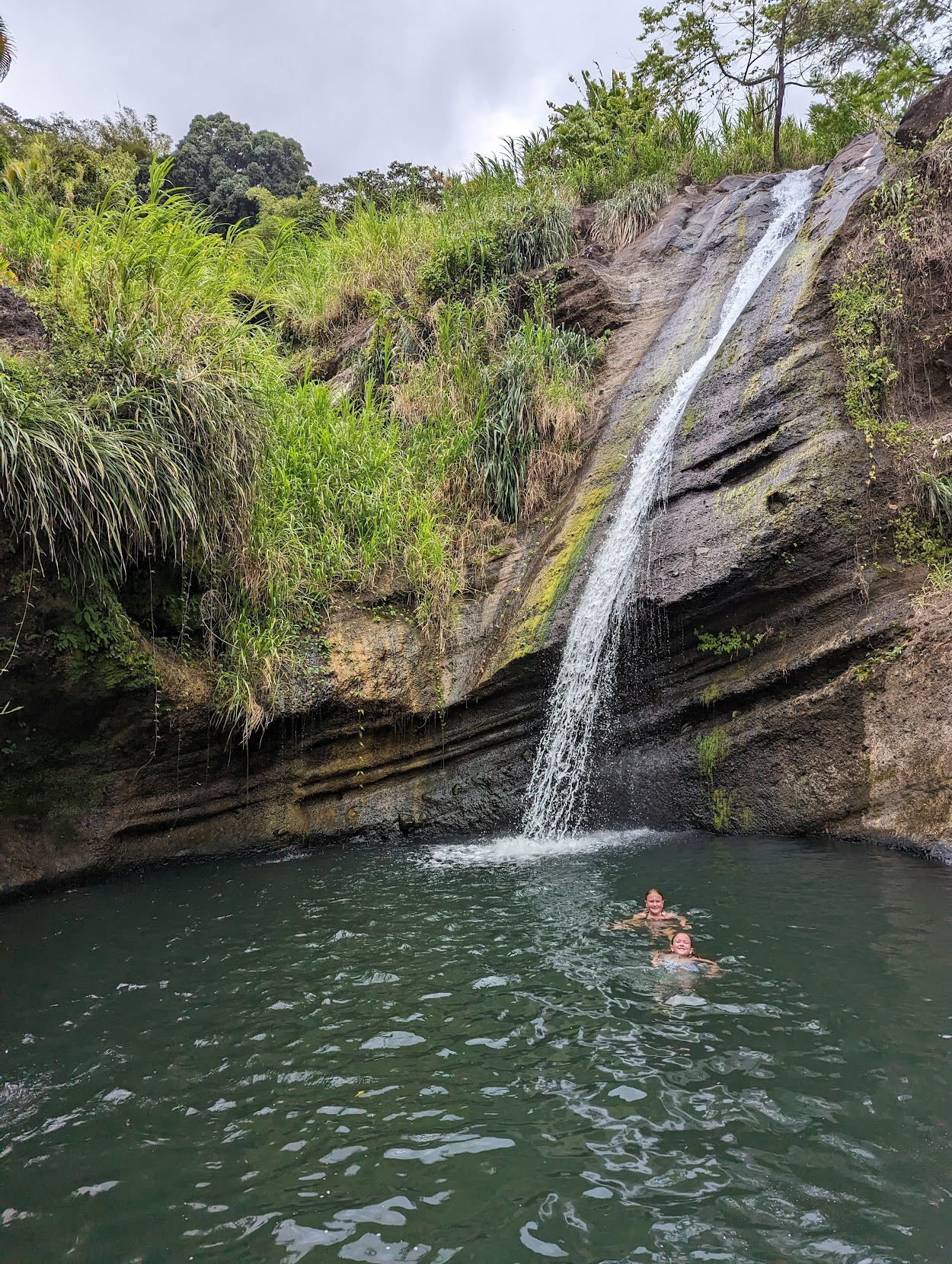 Before getting back in the van we got a nutmeg lesson. This tour used to go to the nutmeg processing facility for a tour, but after the pandemic they shut down to tours and didn't restart. So the tour guide just gives his own lesson. I was pretty impressed with how much Olivia knew about nutmeg. I think the tour guide was impressed too.
Fun facts: nutmeg is Grenada's #1 export and referred to as "black gold". It is even on the Grenadian flag. 🇬🇩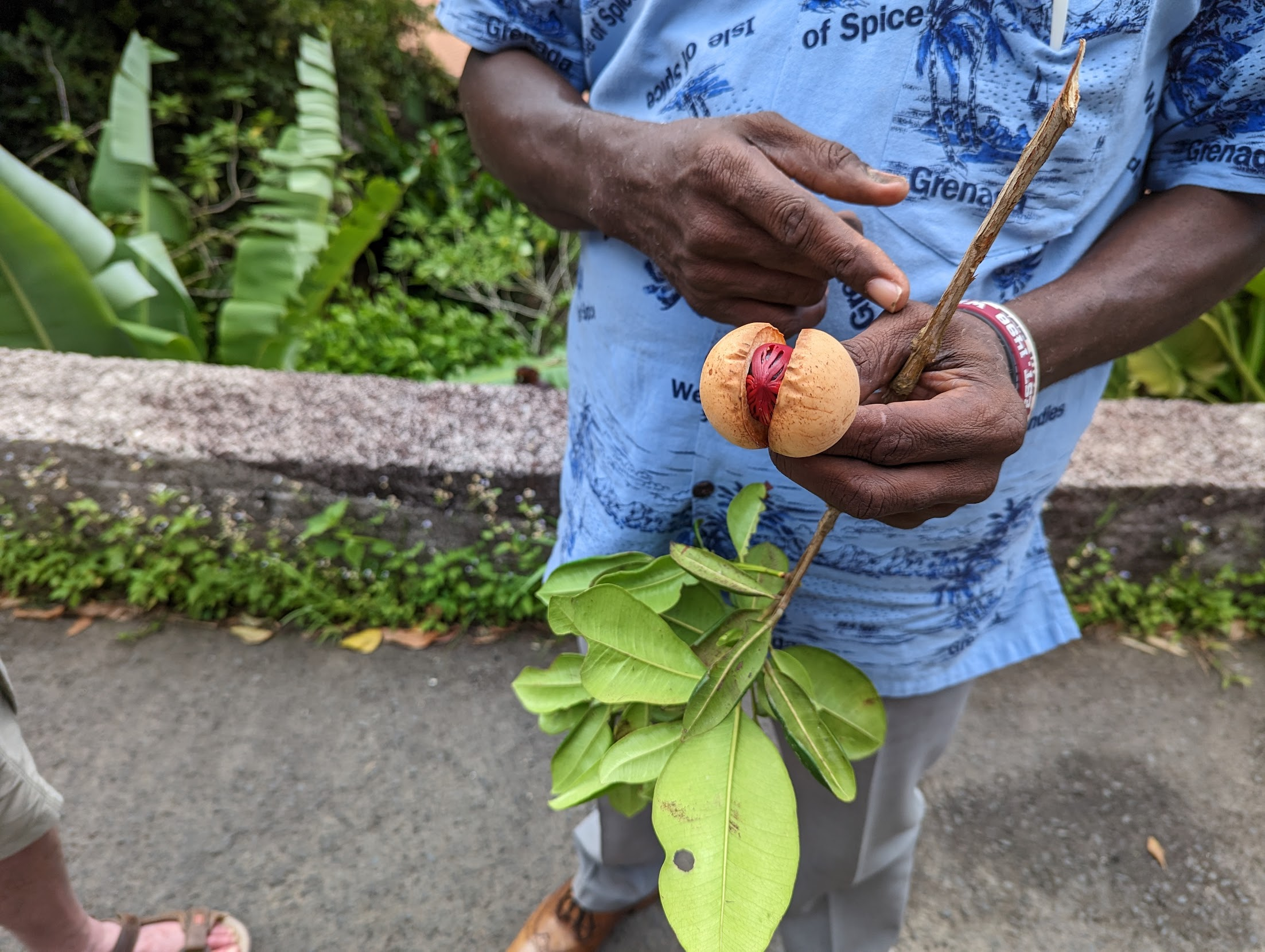 Our second stop was one of four chocolate factories in Grenada. We learned about the three different types of cocoa beans, how they process it and how they make the chocolate. At the end we got to taste the different types of chocolate they make. All their chocolate is dark chocolate - from 100% to 60%. They don't add any milk, so even in the heat the chocolate doesn't melt.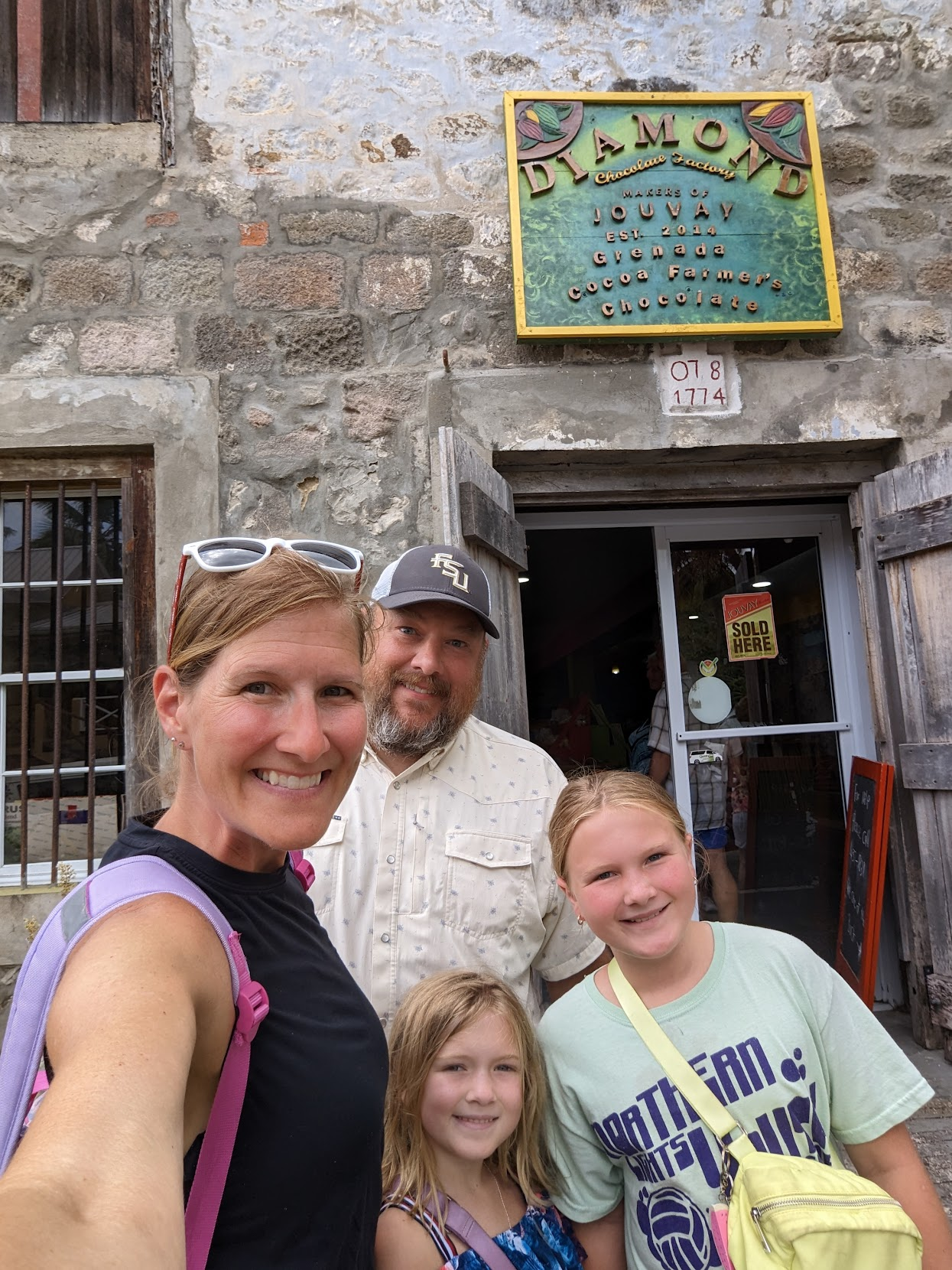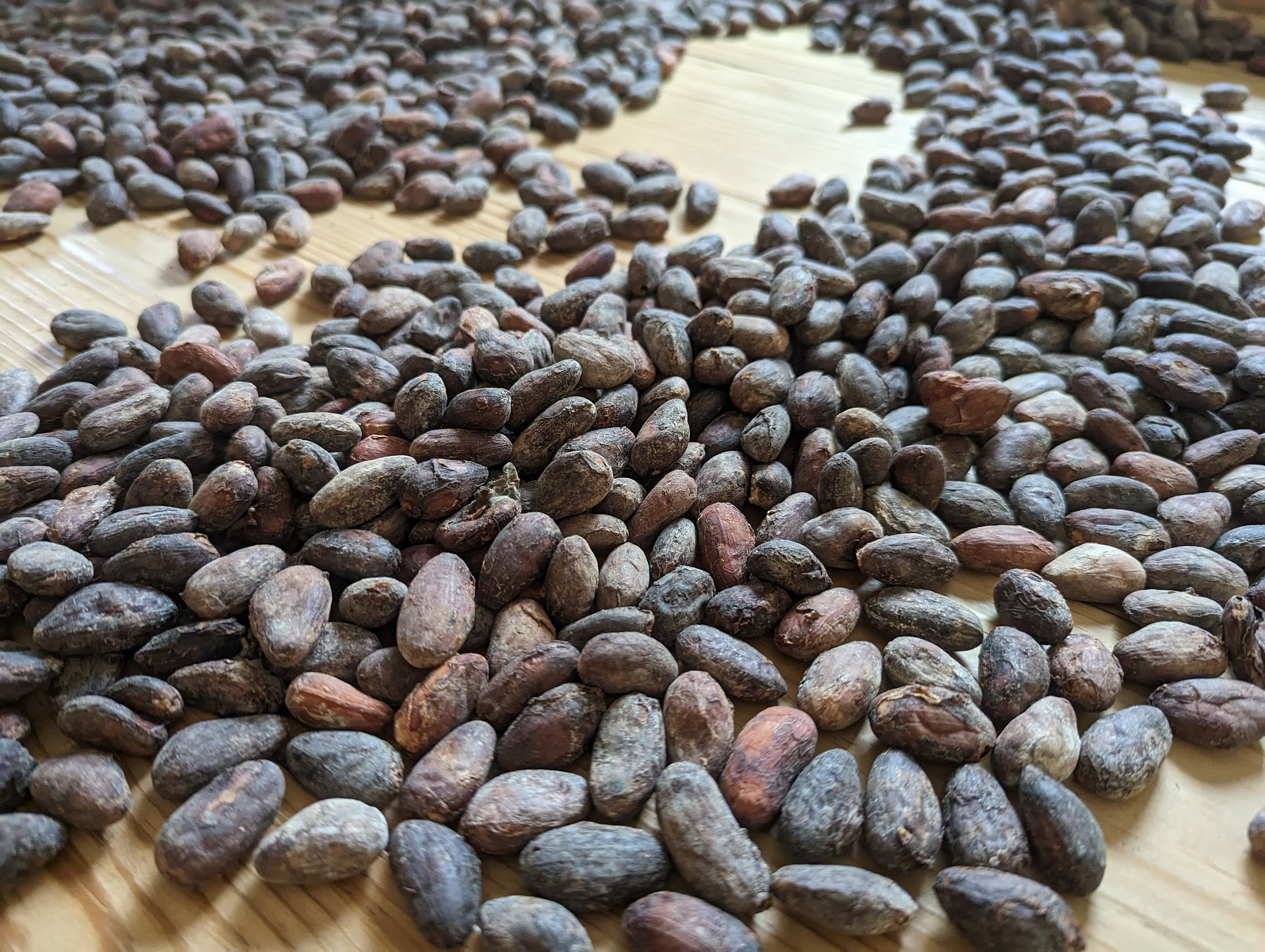 Next up was lunchtime. We stopped at a restaurant to enjoy a buffet of local foods with a view of the beach from the balcony.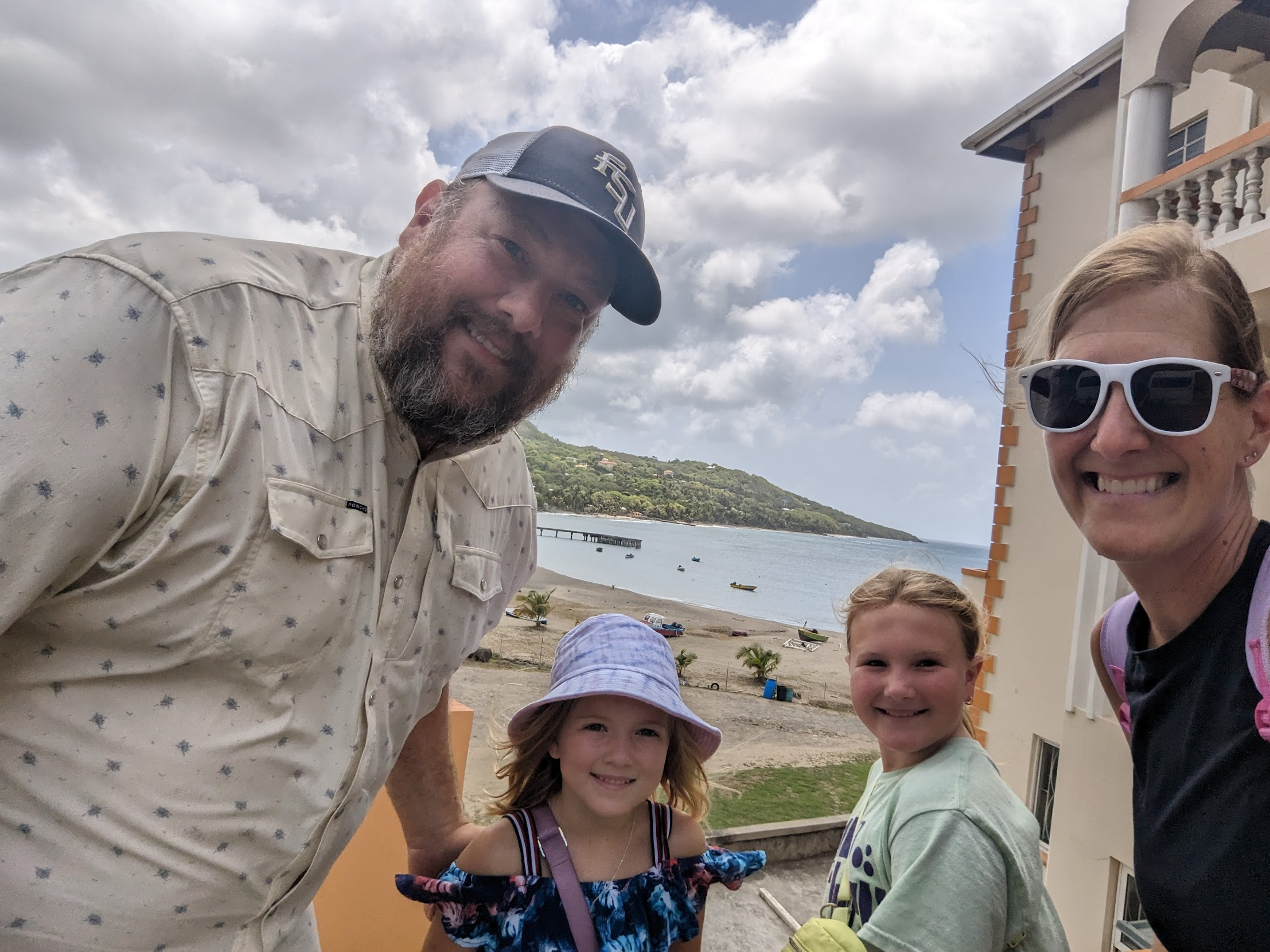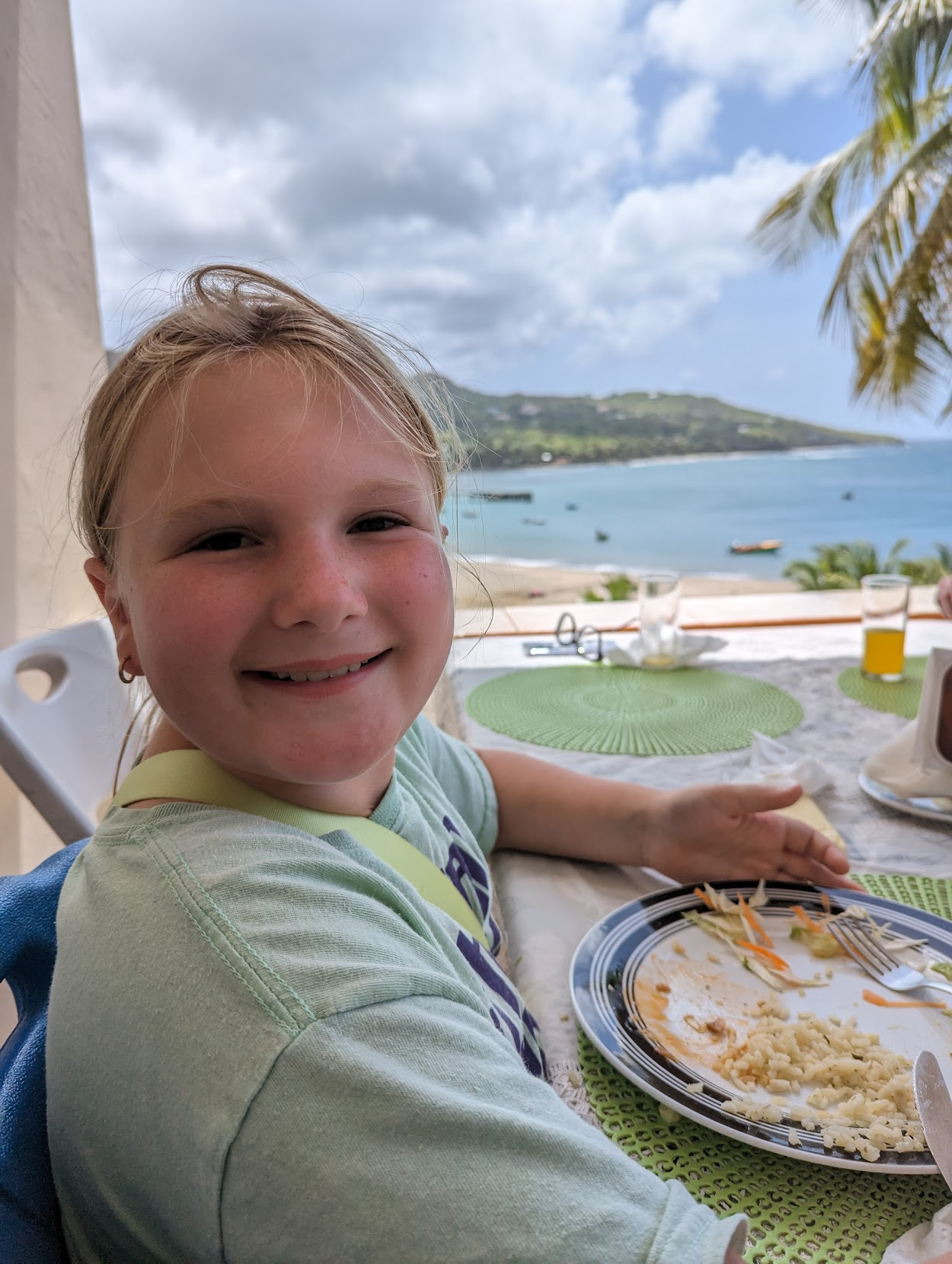 After lunch it was the rum distillery tour. This distillery does not have any heavy machinery so the entire process is done manually - from the processing of the sugar cane to bottling.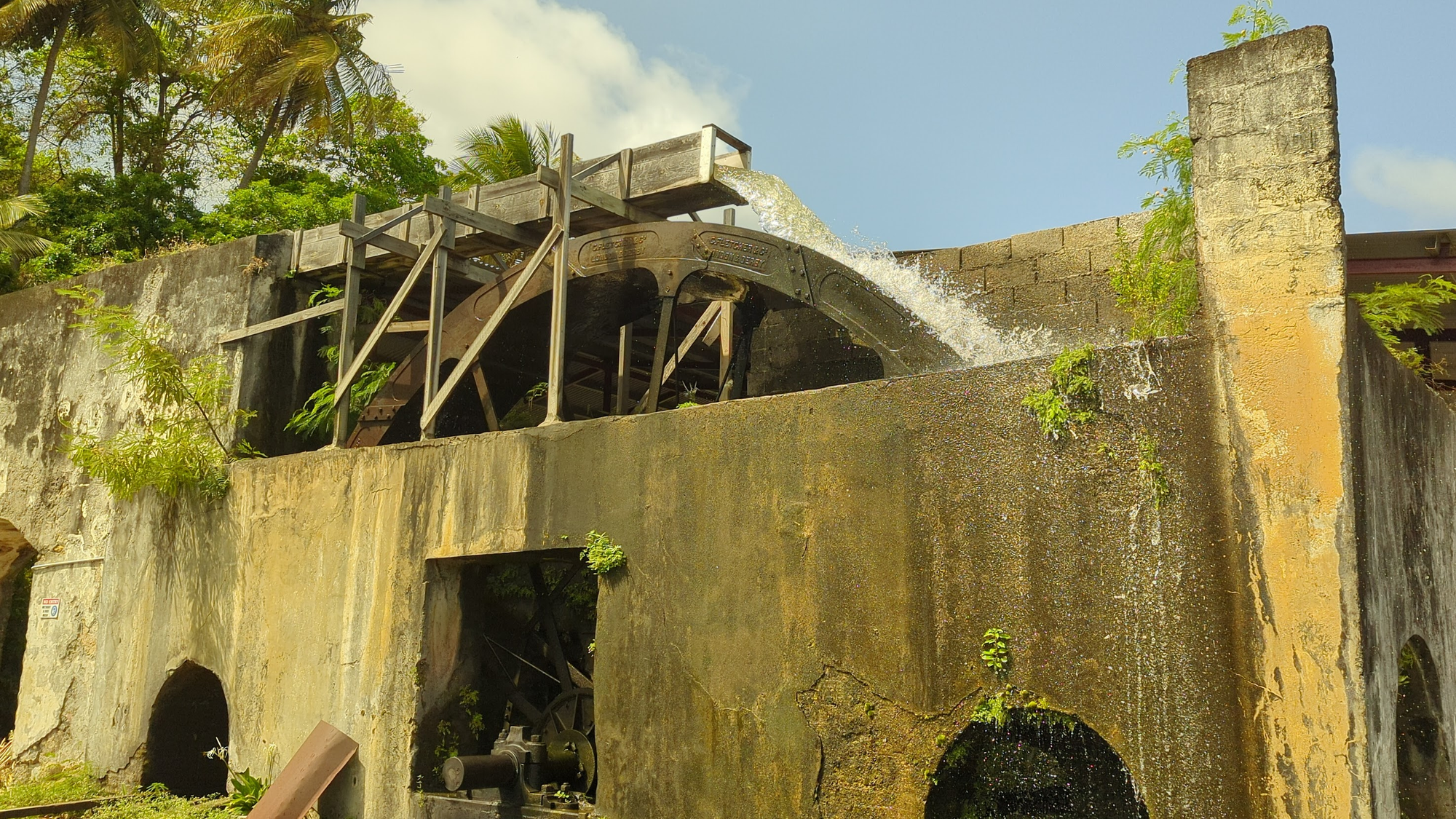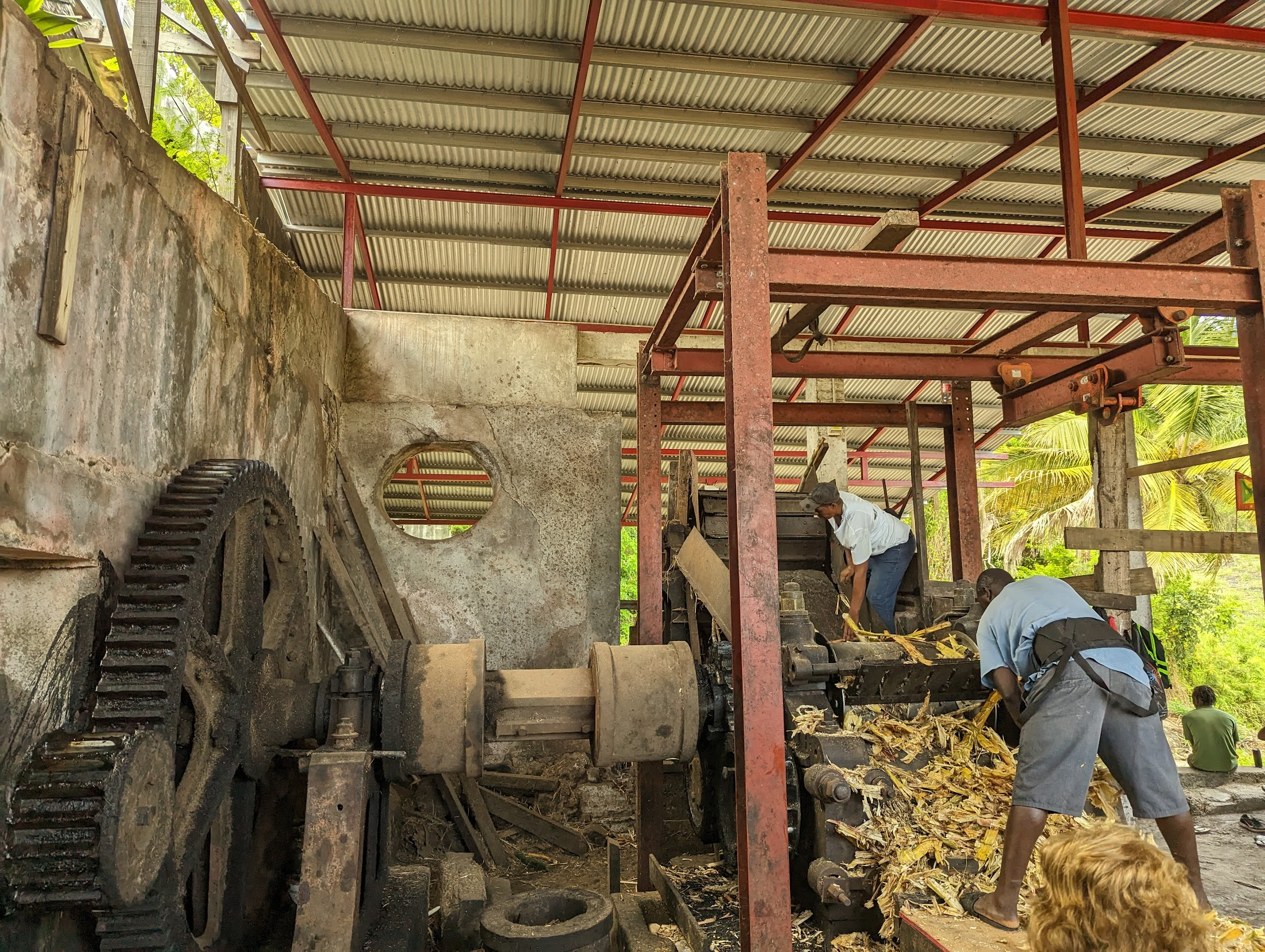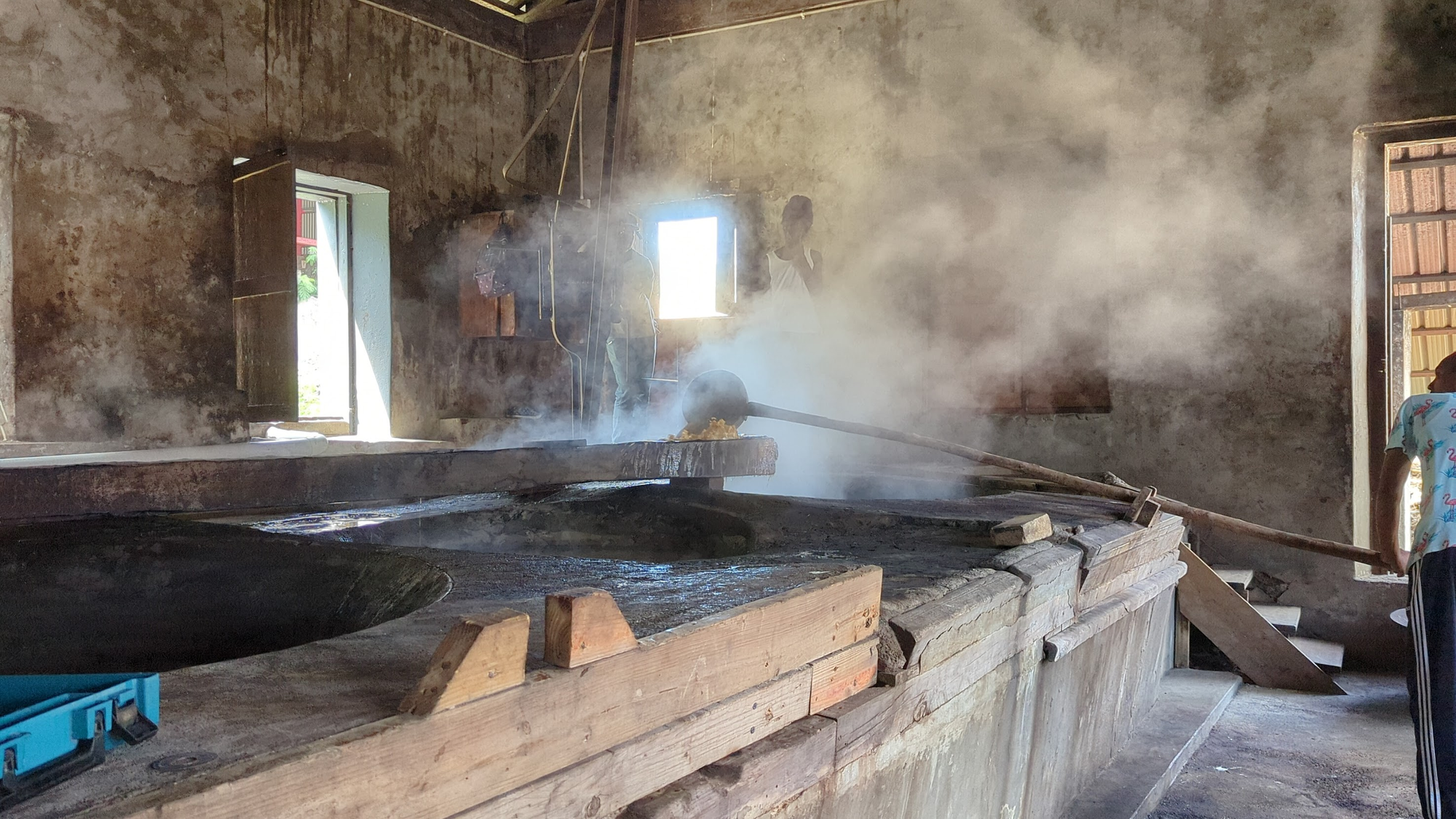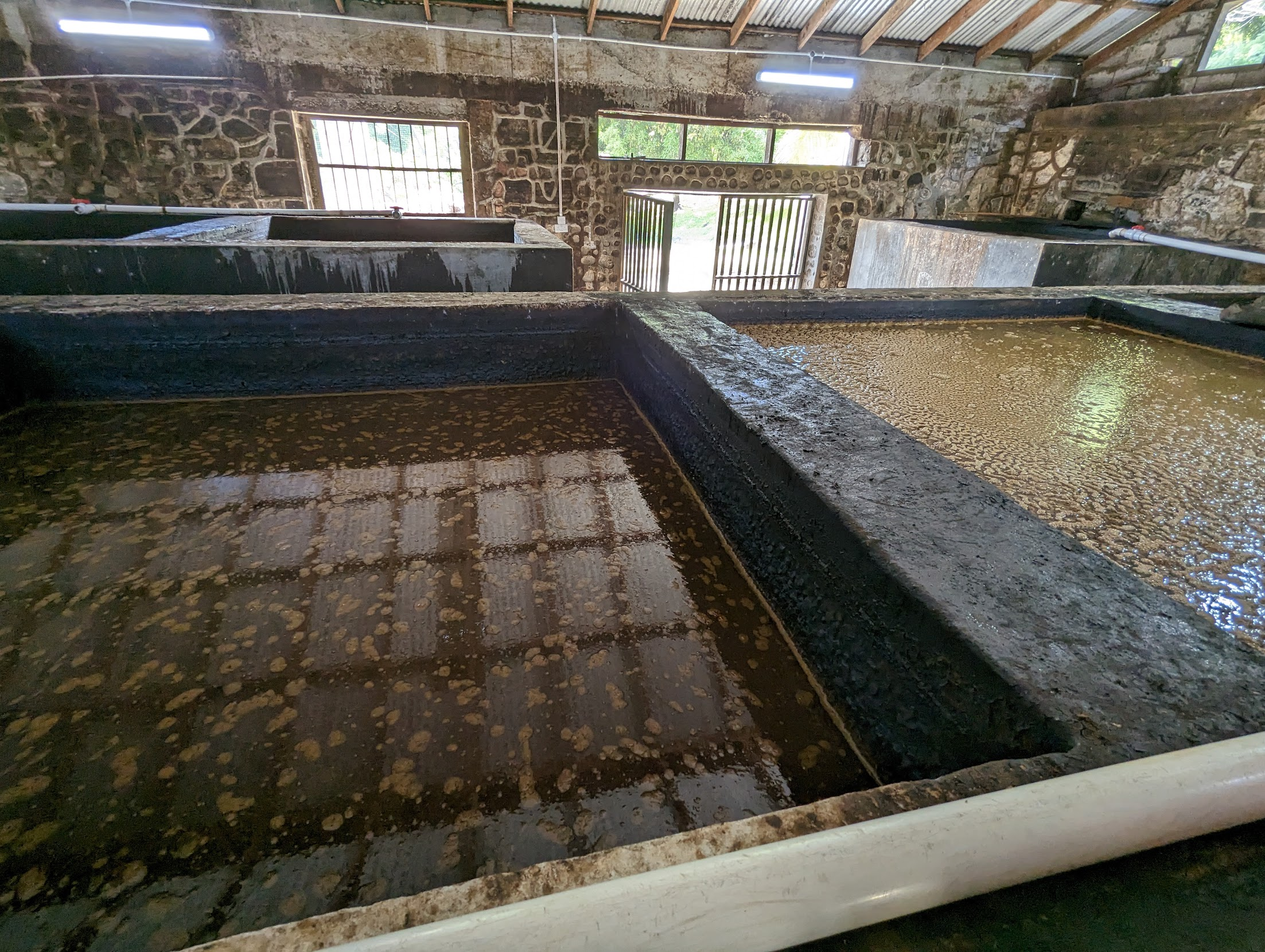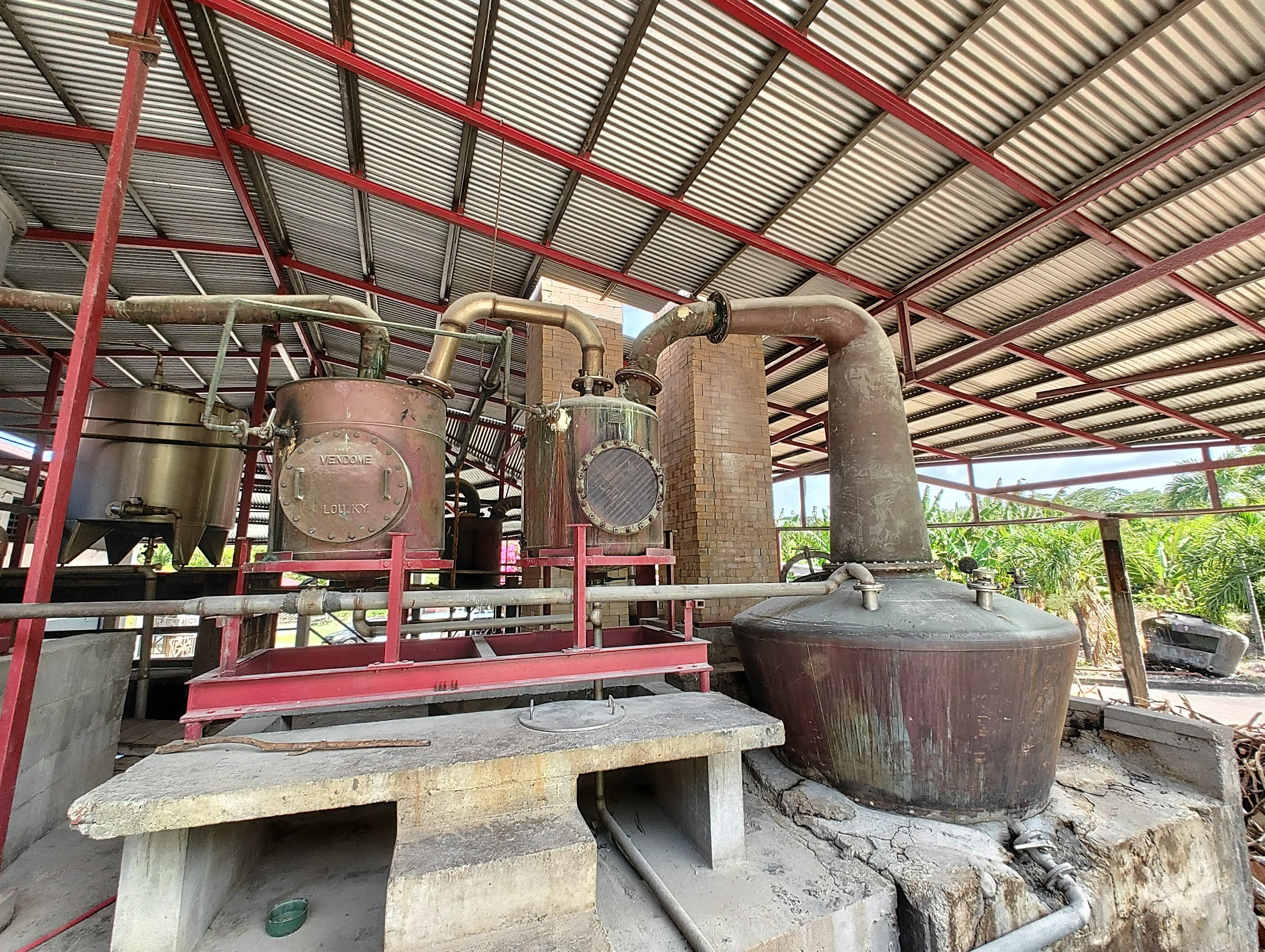 Our last stop was the national park that is up in the rainforest. The park is known for the monkeys and the lake that is in the crater of an extinct volcano.