We had a 90th birthday party to attend in the evening, which gave us all day to do some exploring. First up... Inner Space Cavern.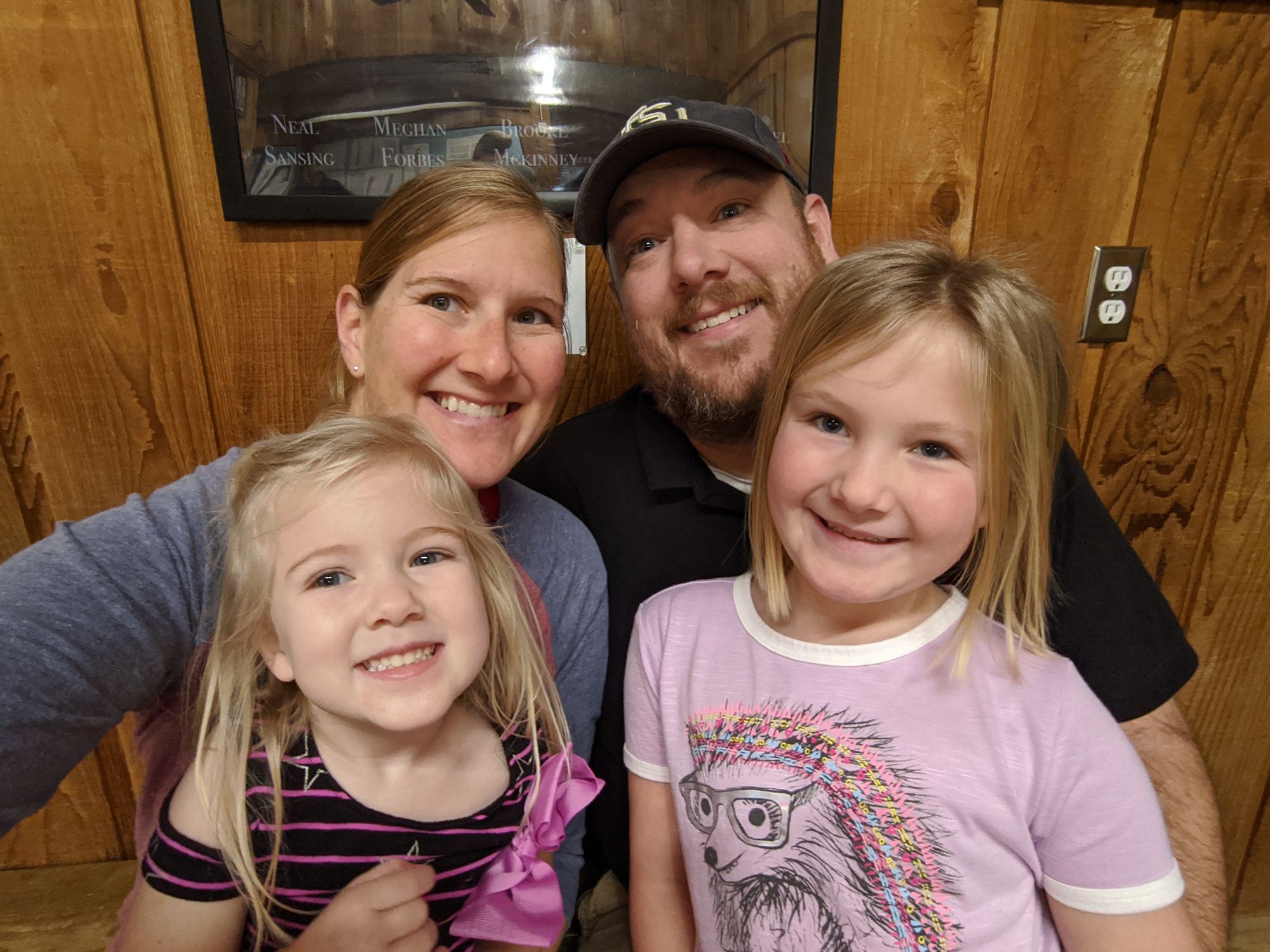 This place was cool. The tour was a little long for Emma and Olivia, but they made it to the end.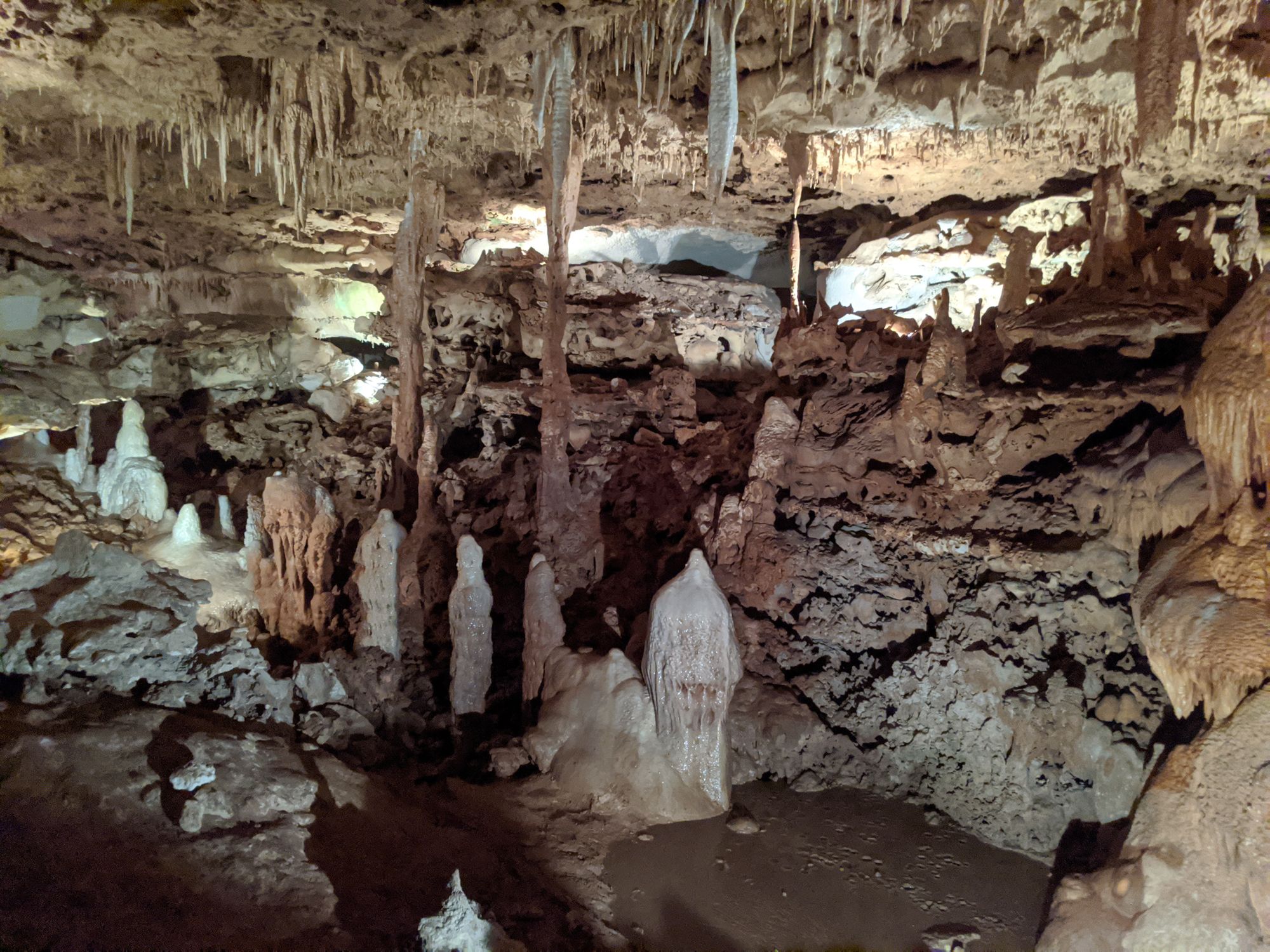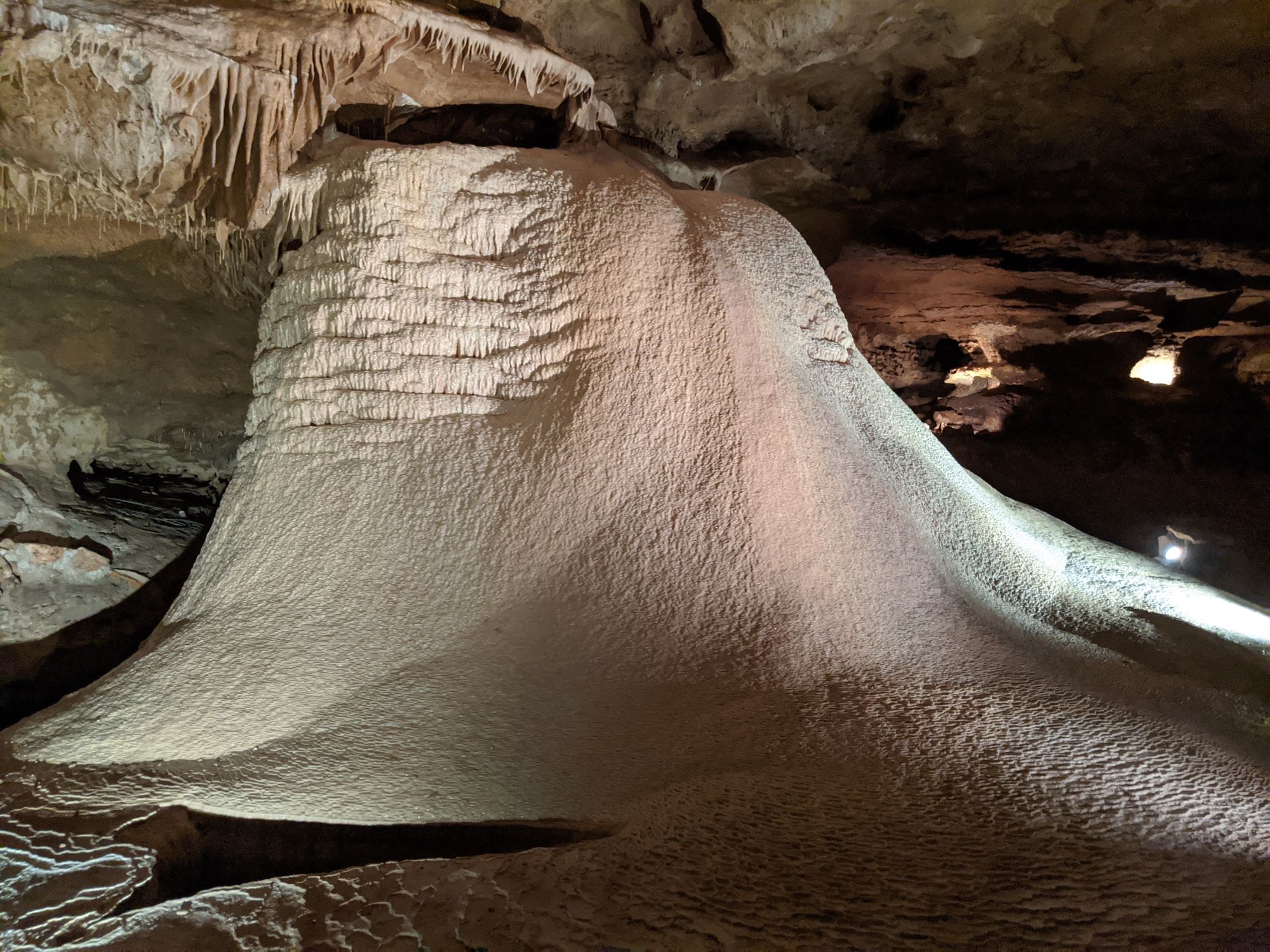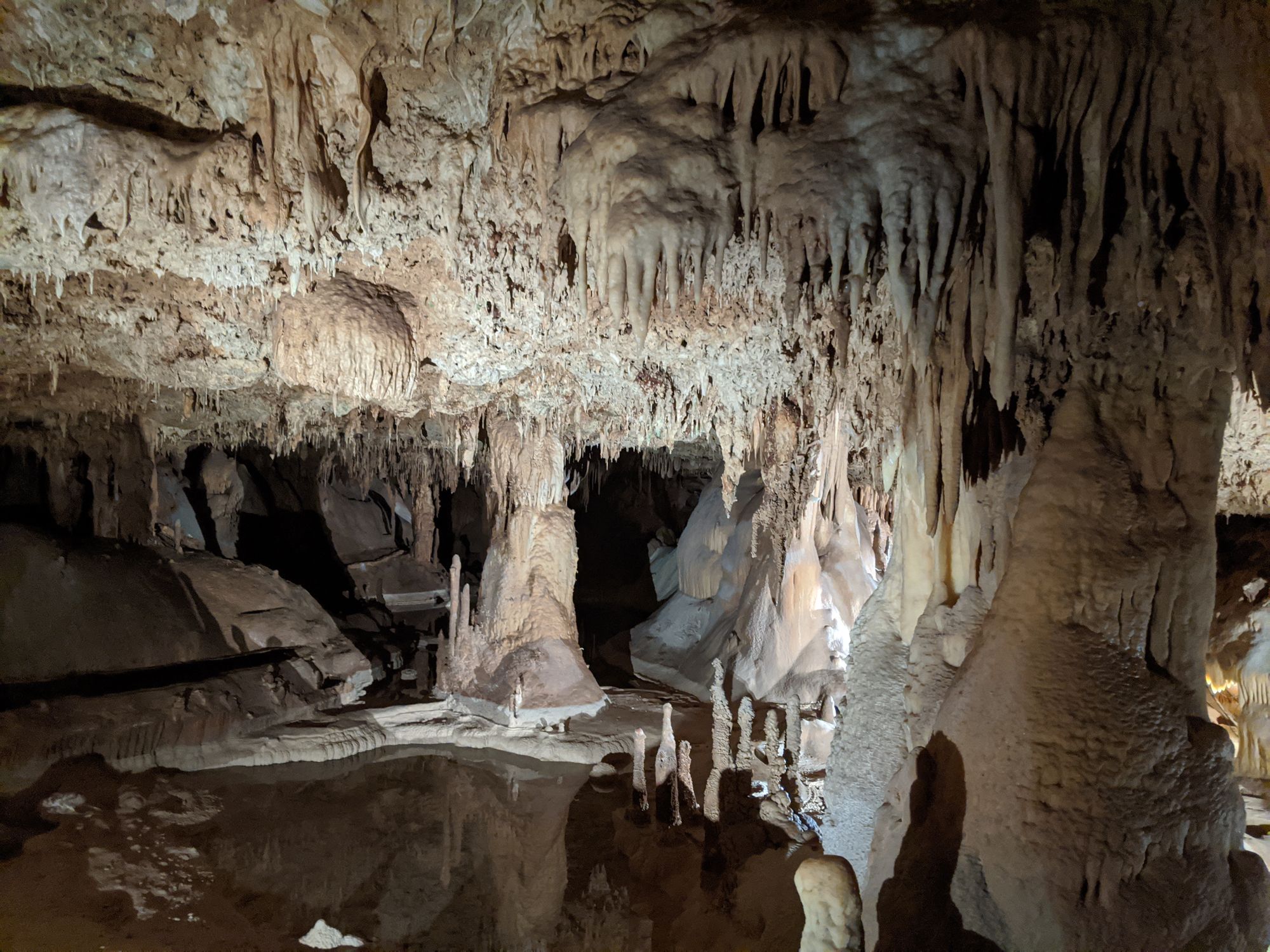 You know what else was cool? I discovered my phone has a selfie illumination setting.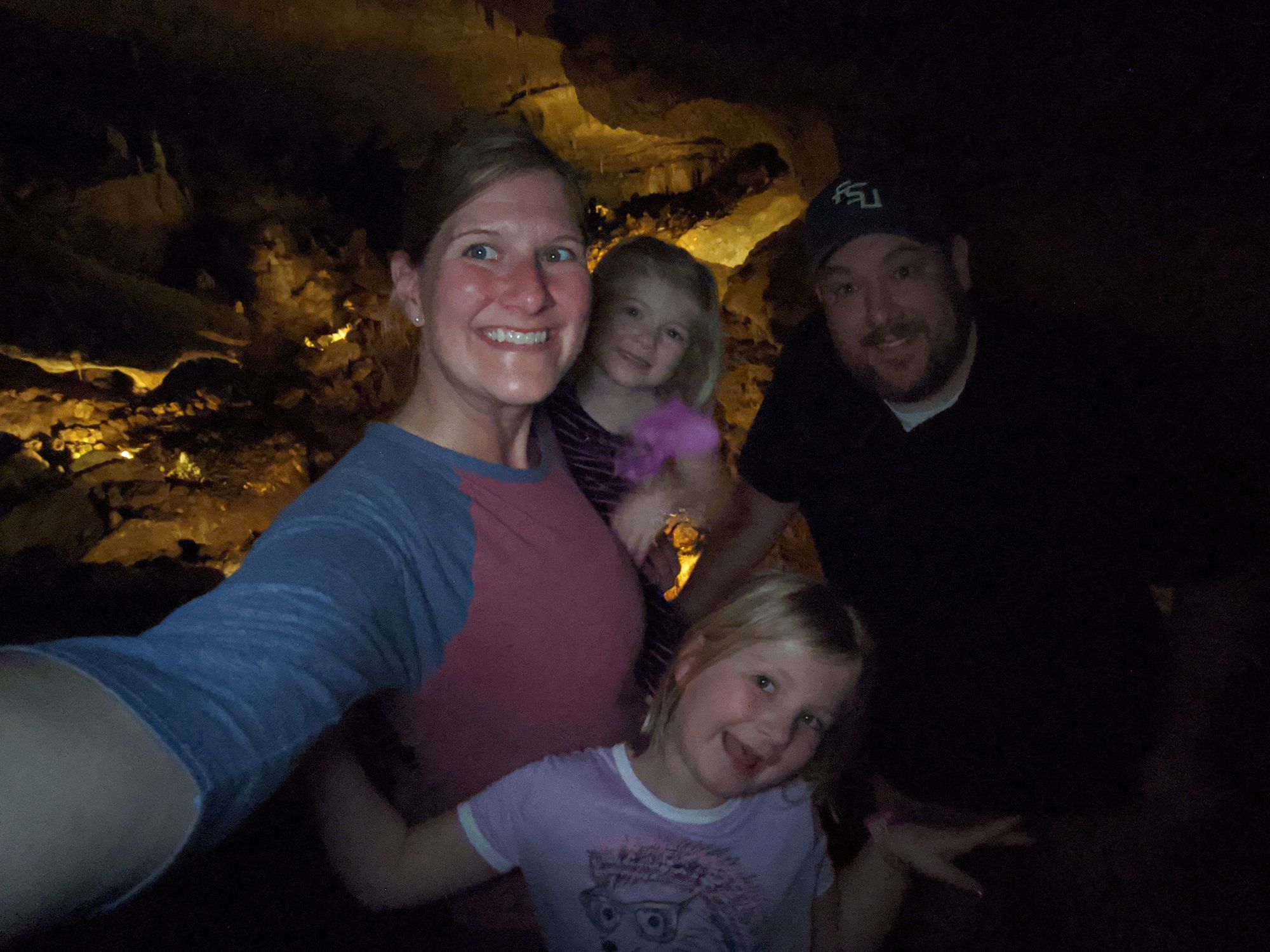 A bit of cave trivia... did you know it takes 100 years for the rock formation to grow 1 inch? That means these columns are really, really, really old.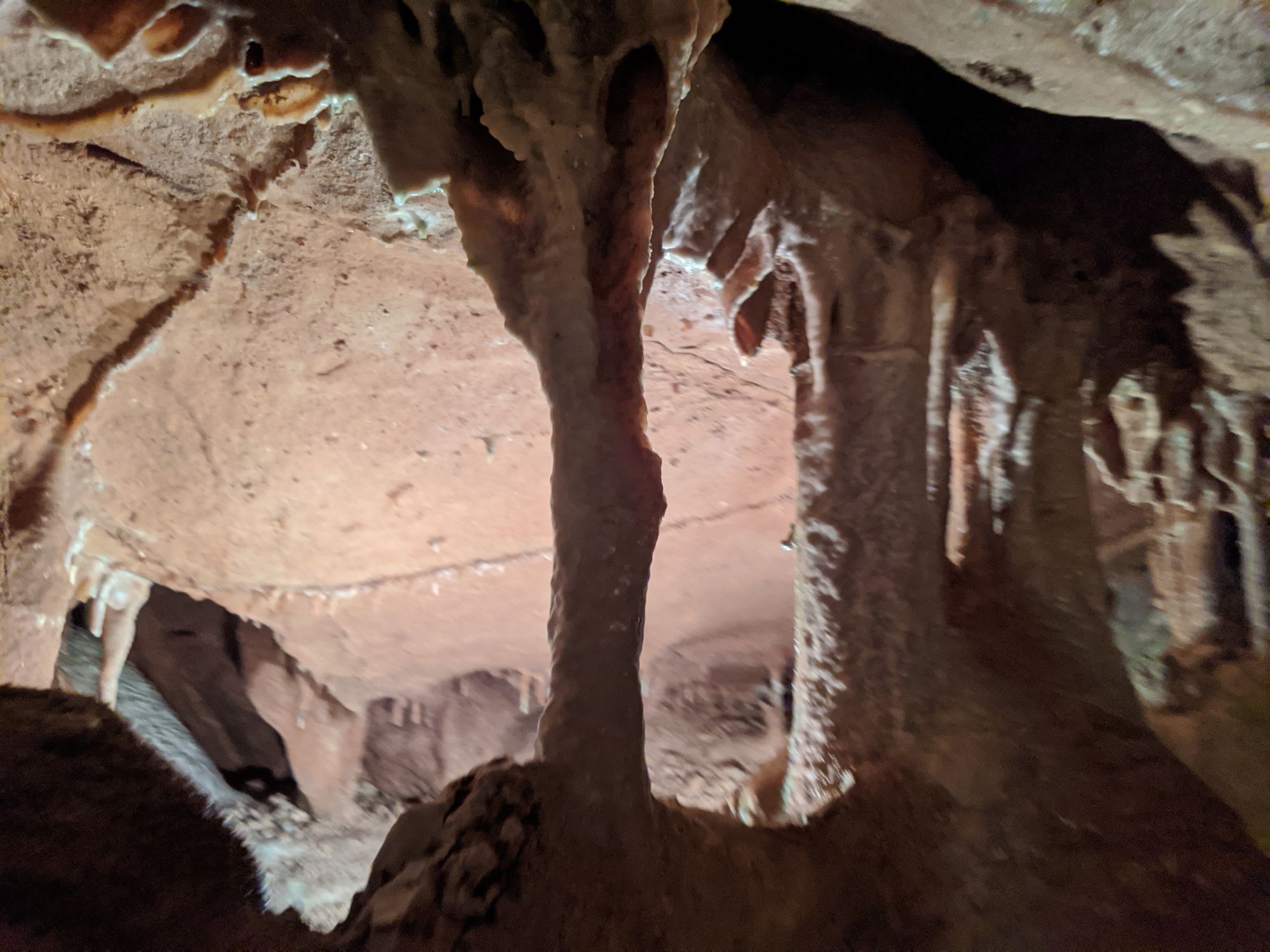 They discovered this cave in the 1960s by accident when they were drilling to build a highway. They also found tons of animal bones in the cave.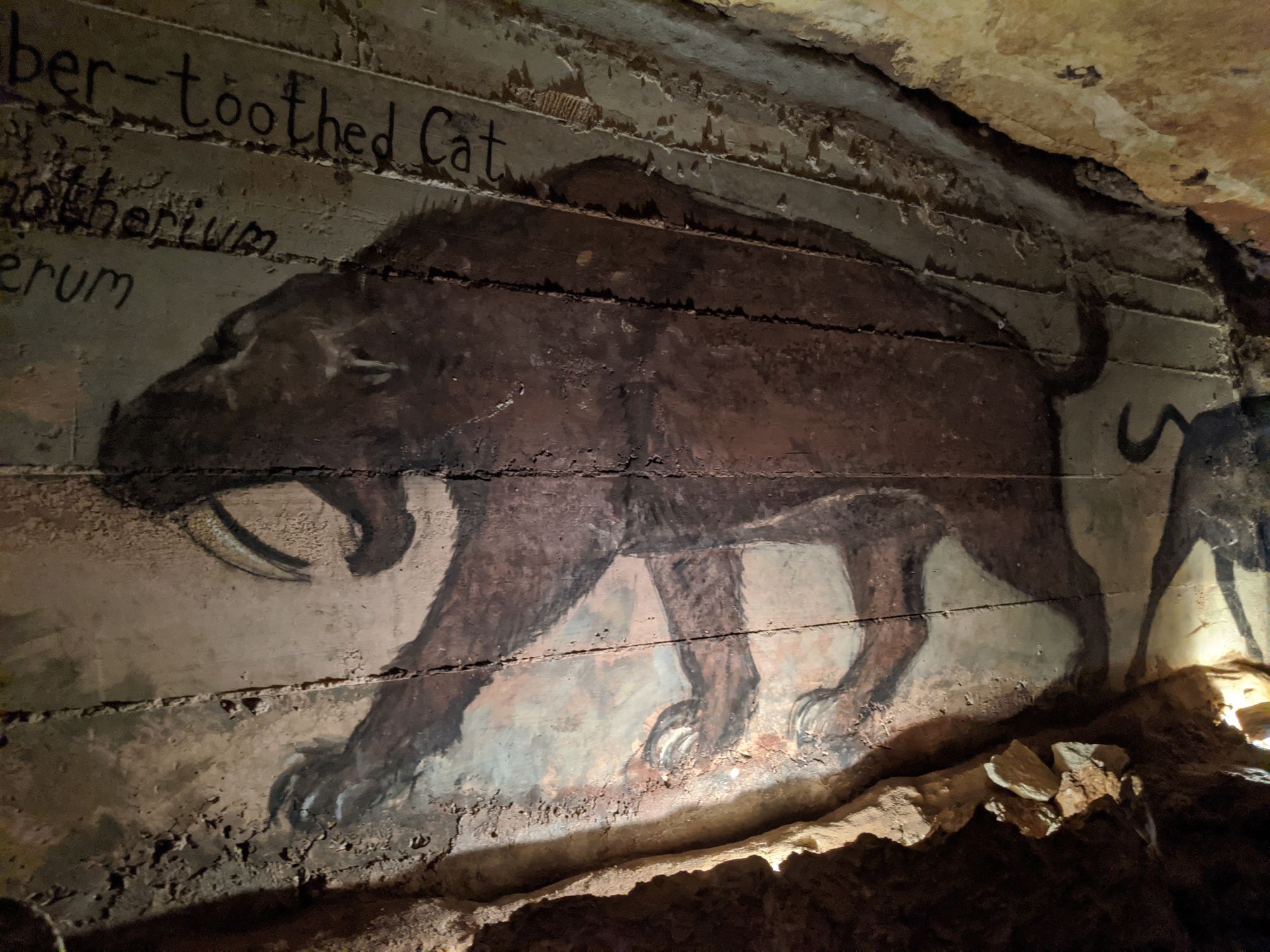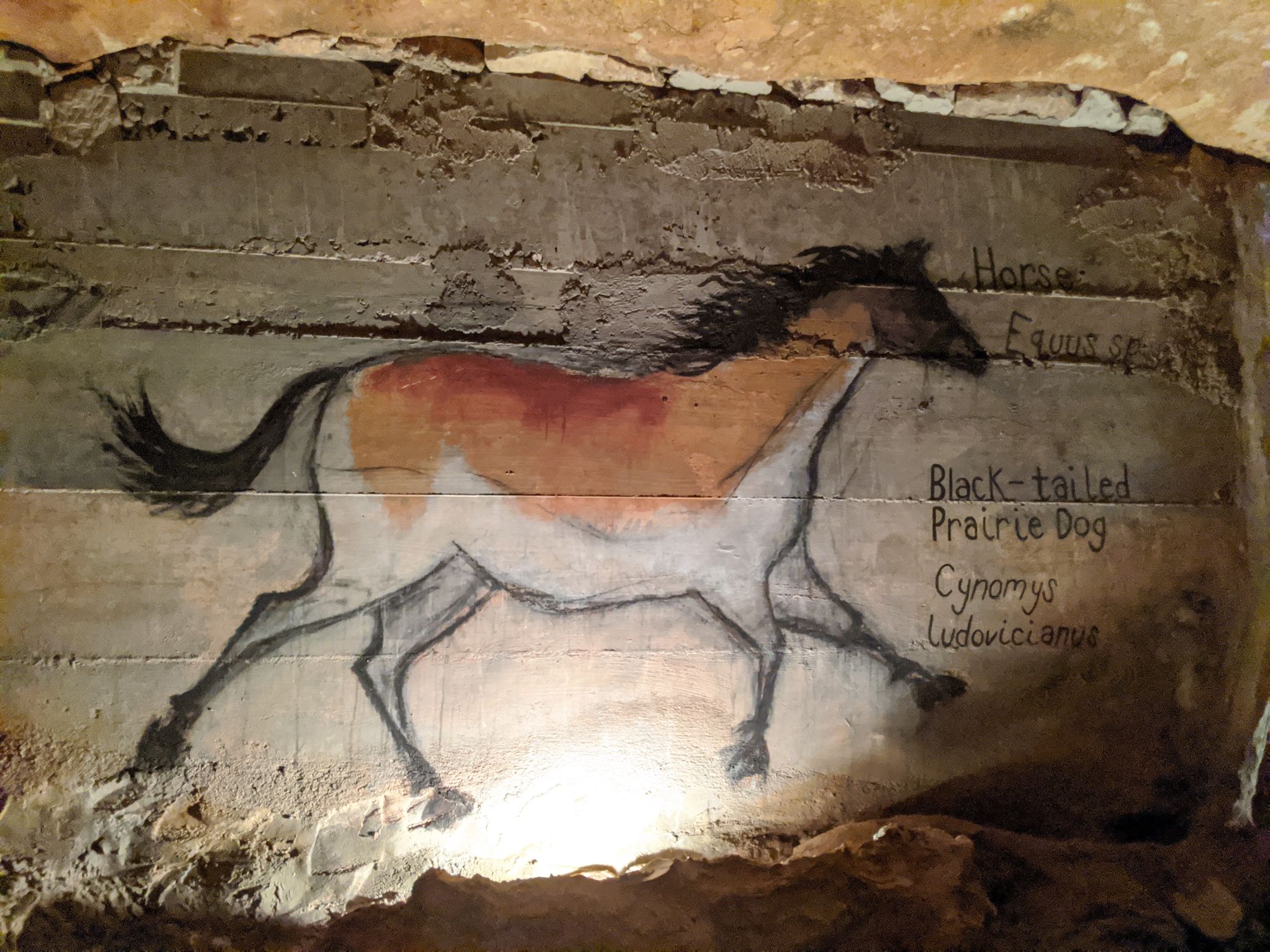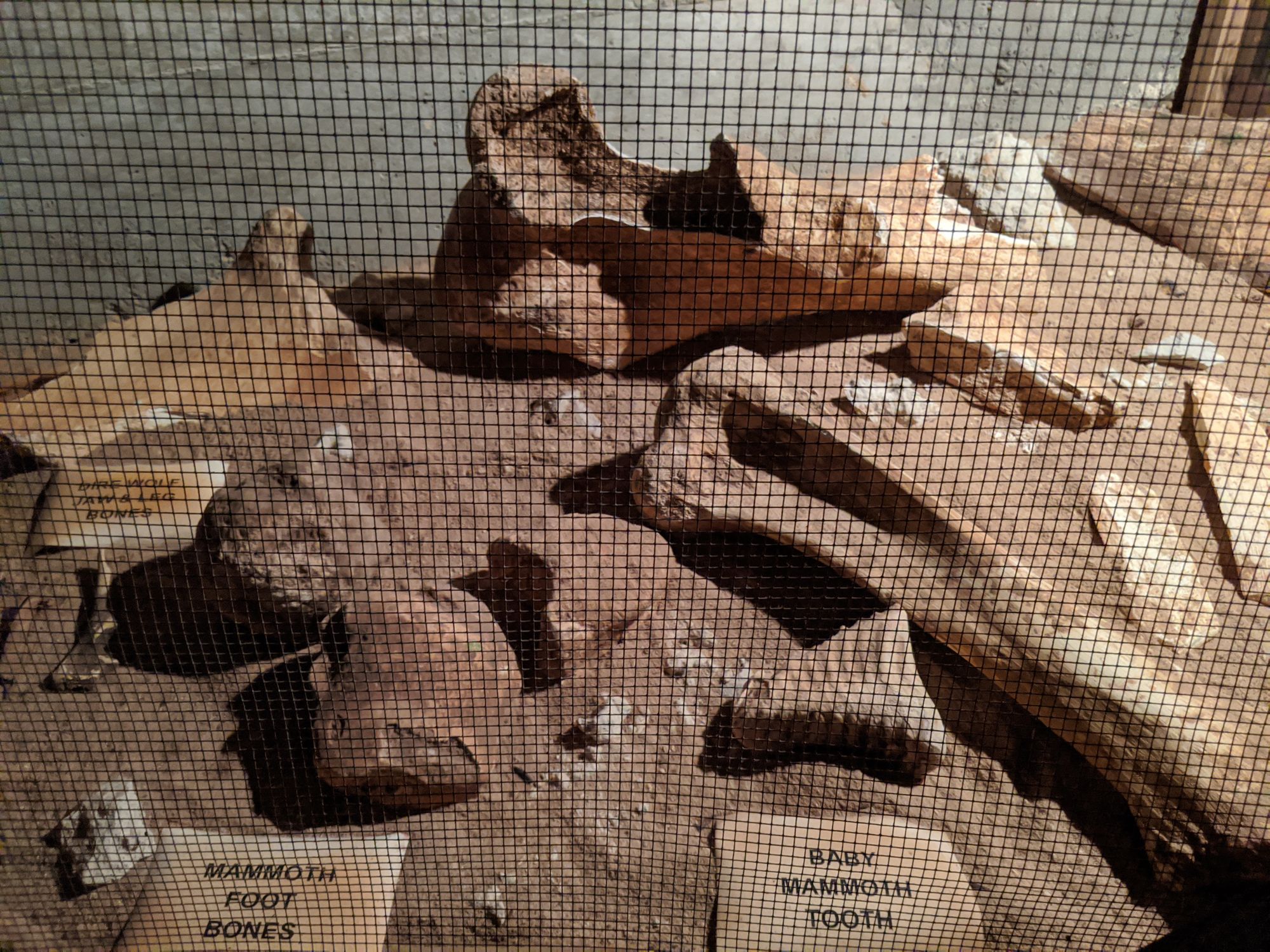 After the cave we stopped by a park along the river.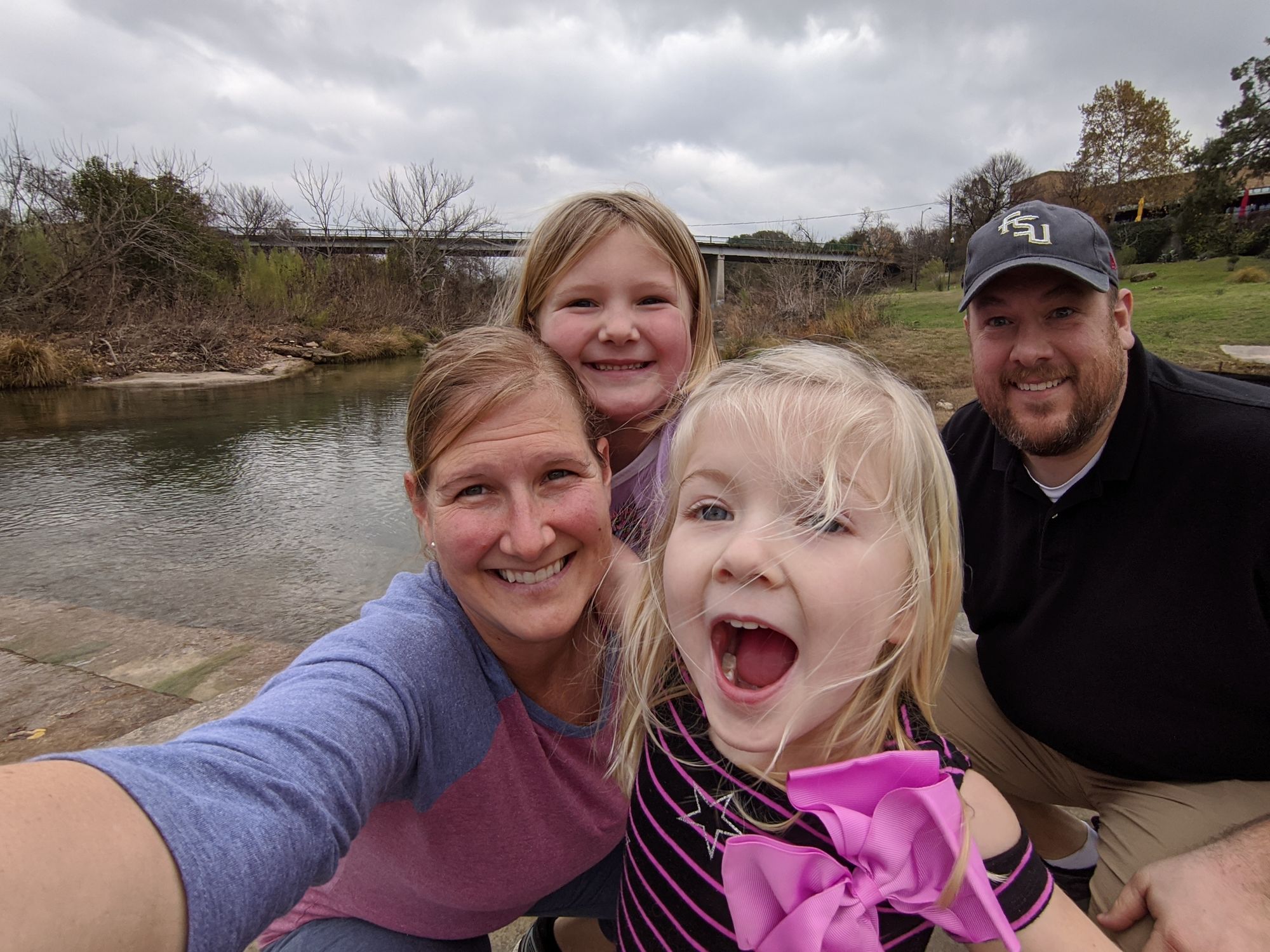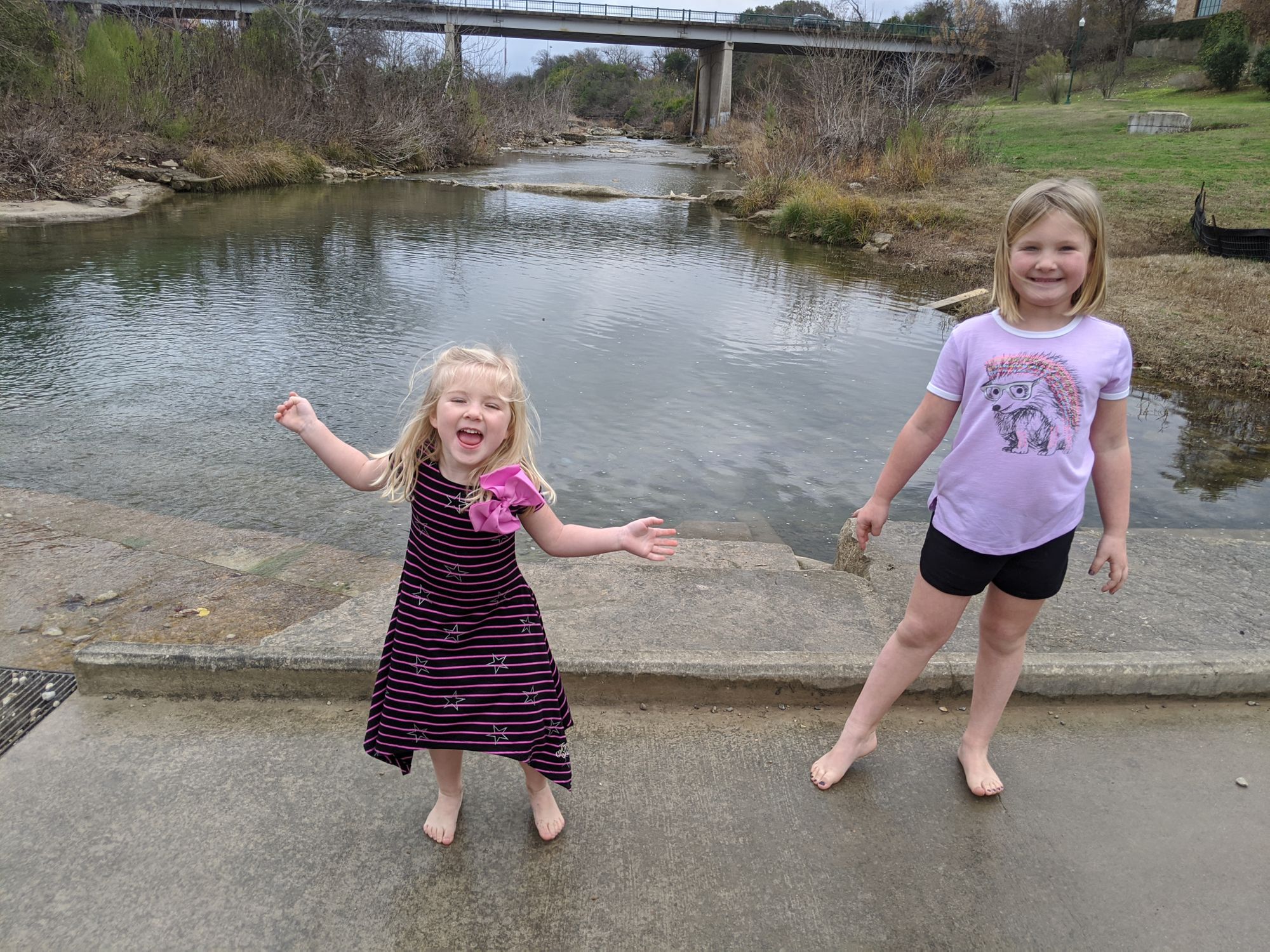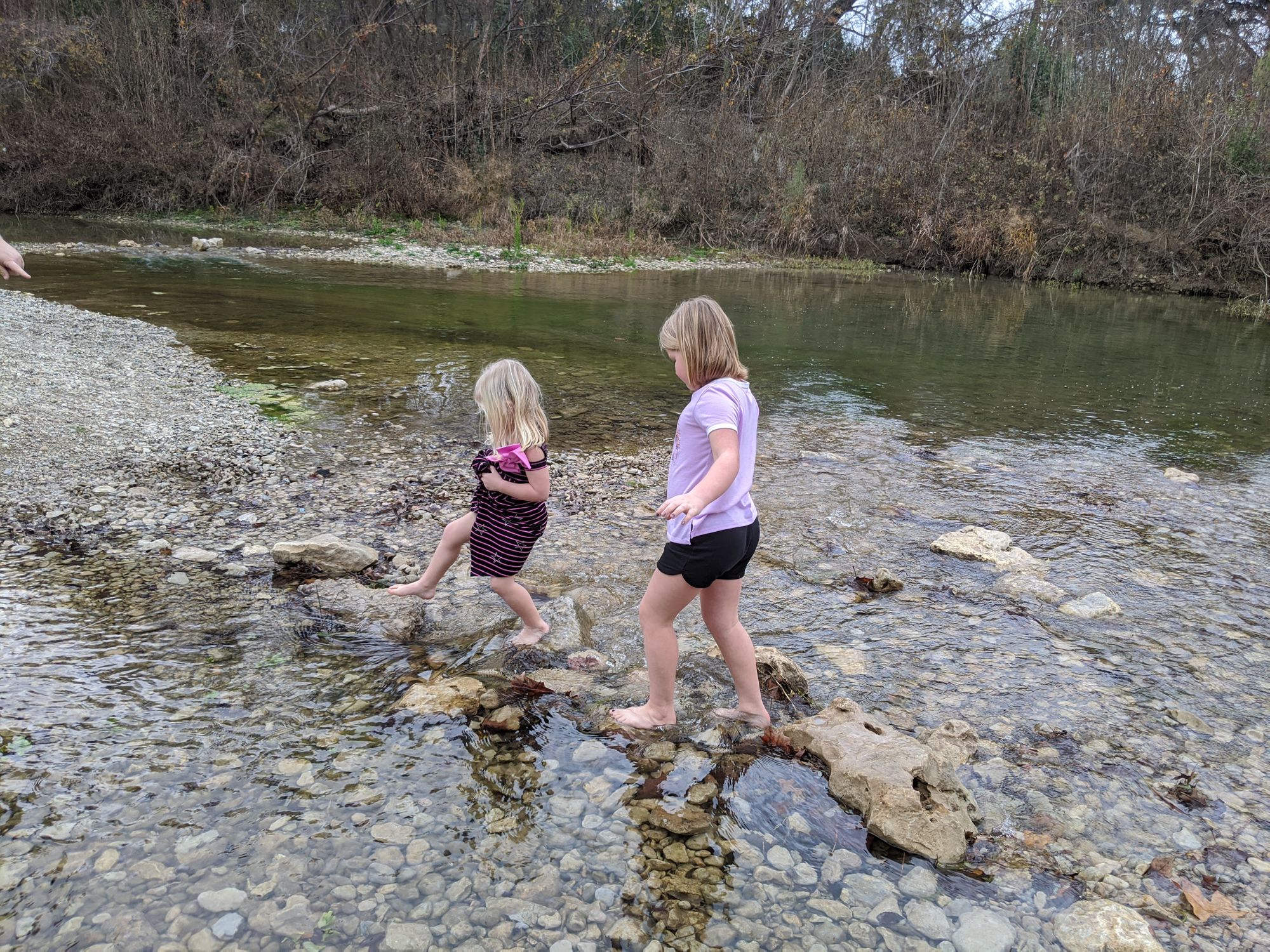 You know Olivia and I aren't going to do anything crazy. Meanwhile Braden and Emma are crossing the wall between a pretty deep pool and pretty long drop off just to get to the other side. 🤷🏼‍♀️