We pulled into our campground last night after 10 PM.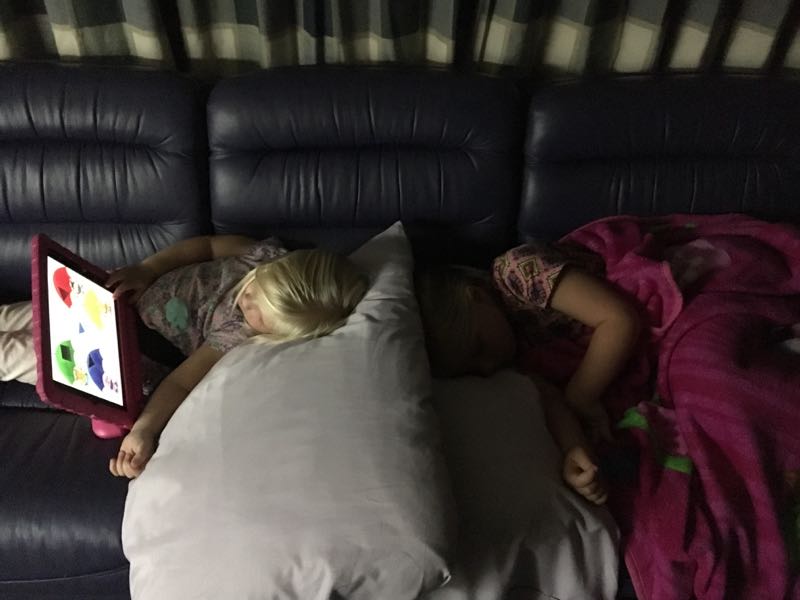 This morning we had two options (1) make a 10 hour push for home, or (2) split our 10 hours into 2 days. We chose option 1 and away we went.
We made a quick stop at a scenic overlook off the highway in Theodore Roosevelt National Park to see the painted canyons and badlands.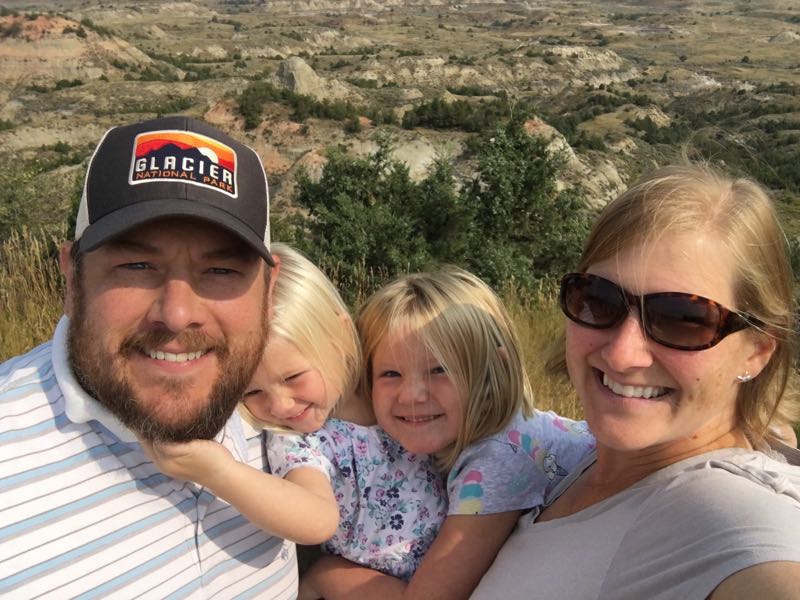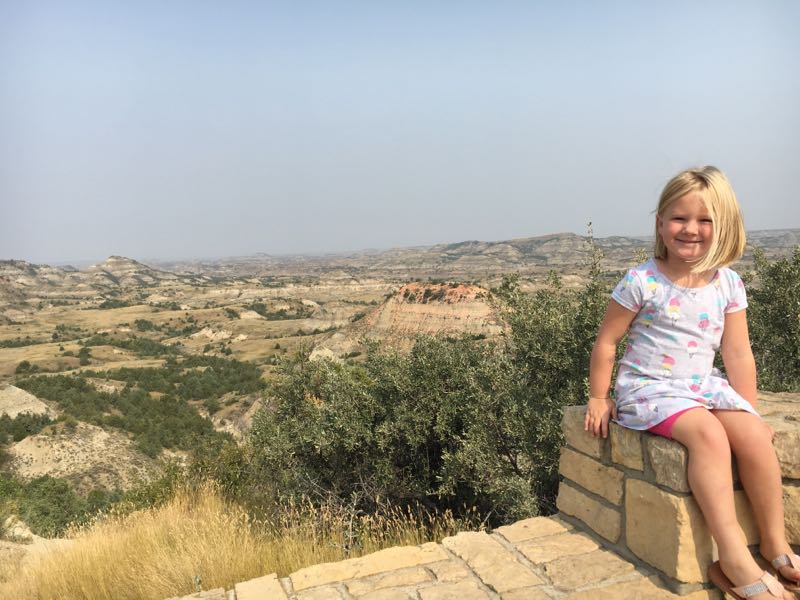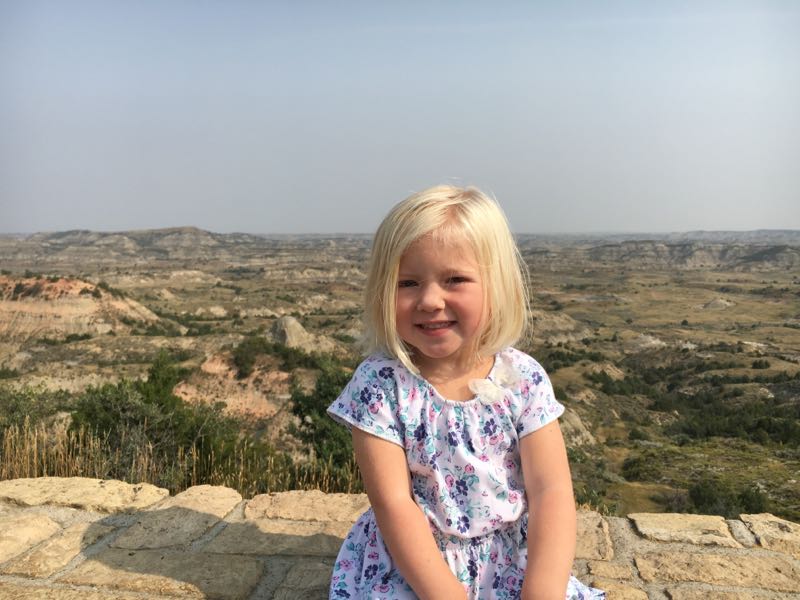 Emma was bummed she couldn't play at the playground at our campground this morning, so Braden promised her one of our stops would be at a playground. We found this amazing playground right off the highway for an afternoon stop.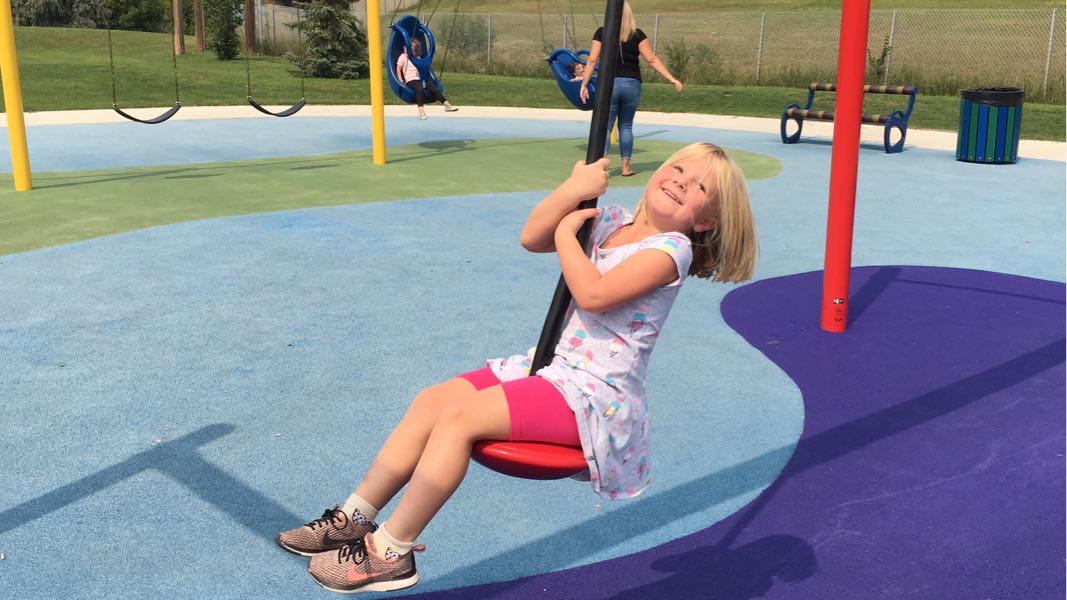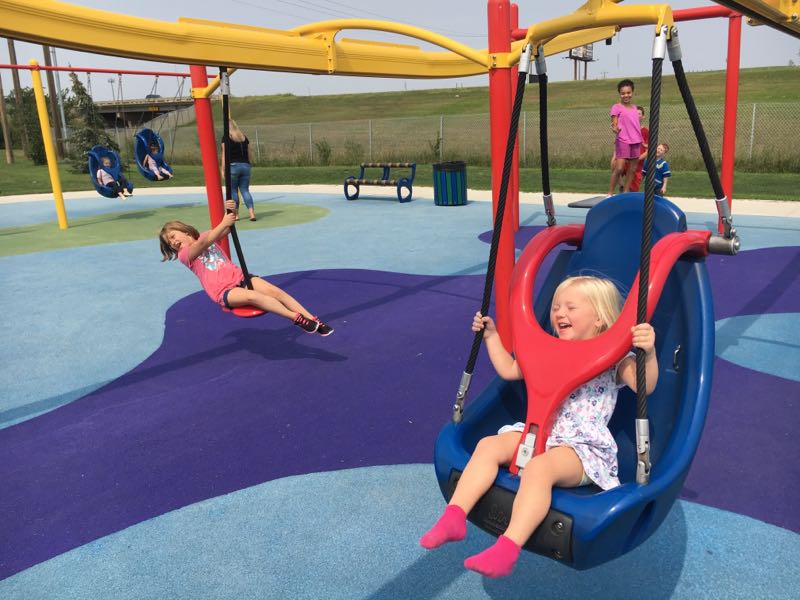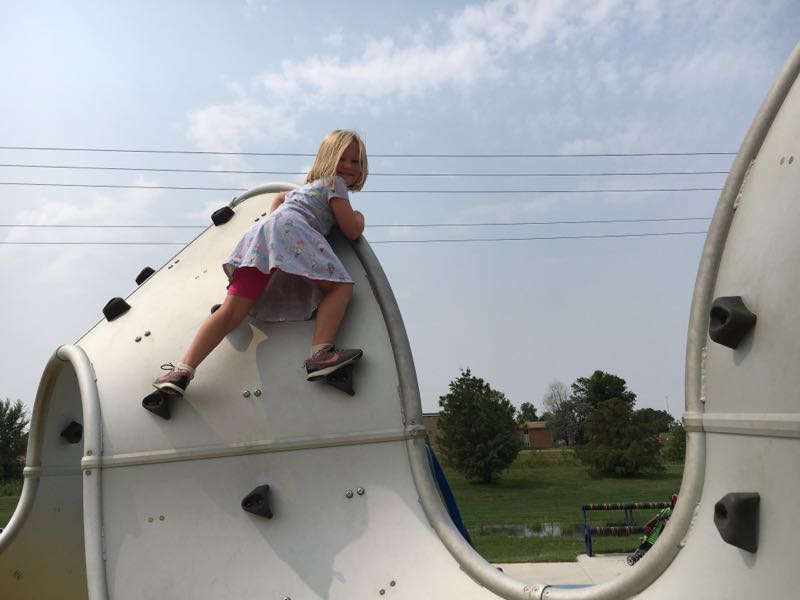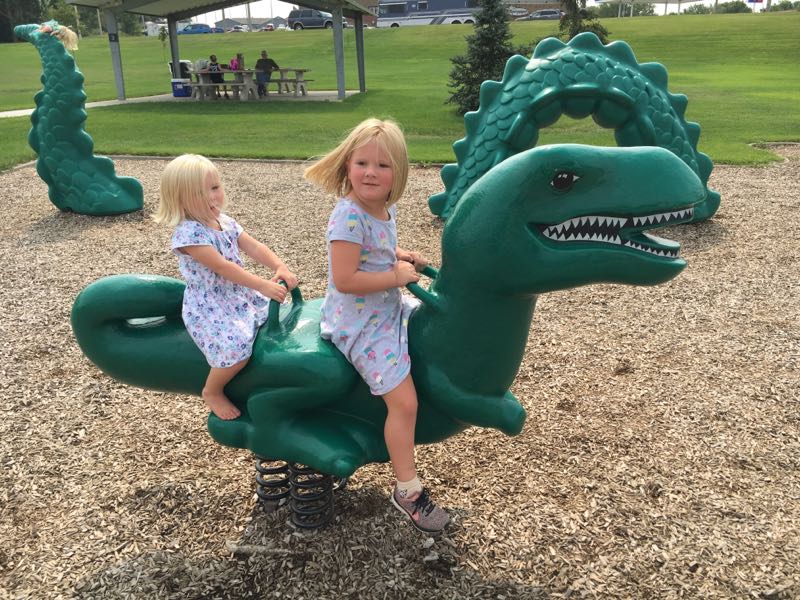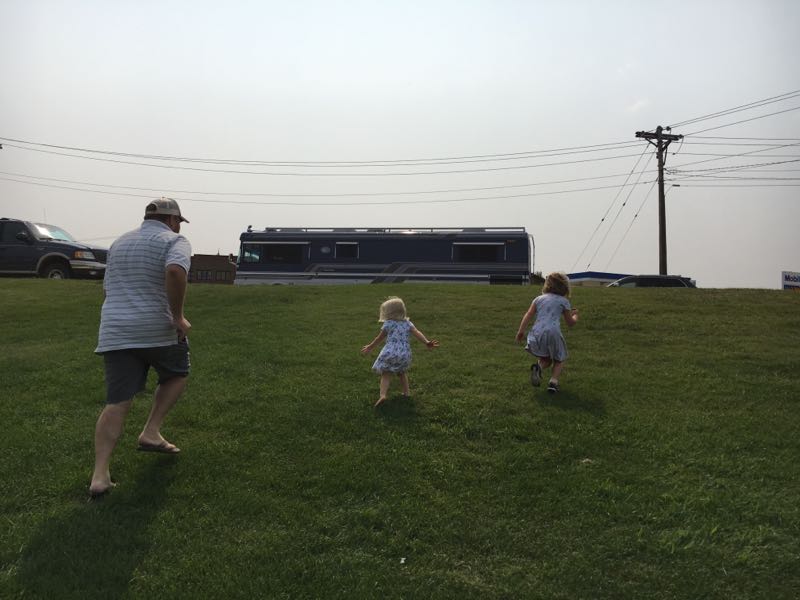 We took a 20 minute evening stop to stretch our legs at a truck stop in Minnesota.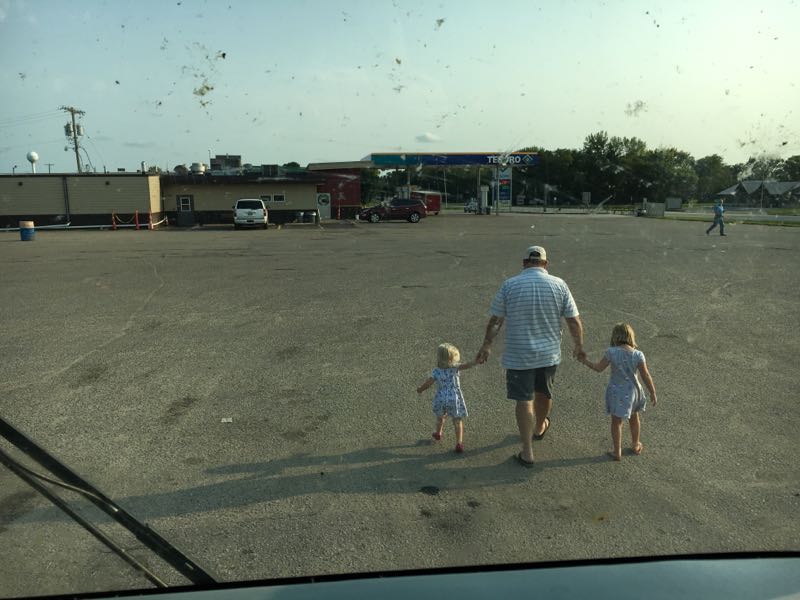 Last stop before home! It had to be for Icees. Somehow they didn't have one this entire trip. Less than 2 hours to go!