Today we made it to the Grand Canyon.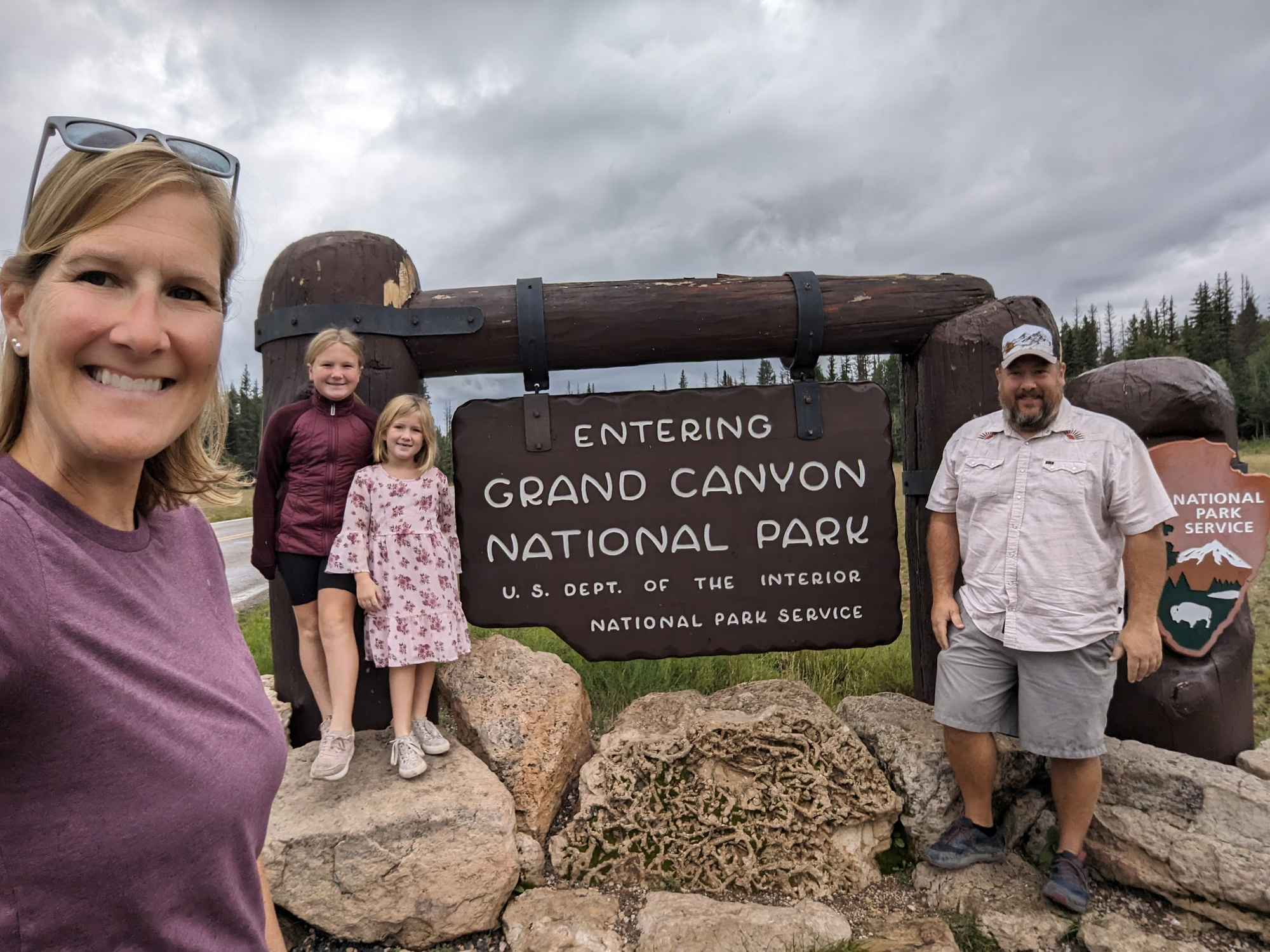 I was actually ok skipping this National Park, but I'm glad we didn't. There is a reason it is one of the Seven Natural Wonders of the World.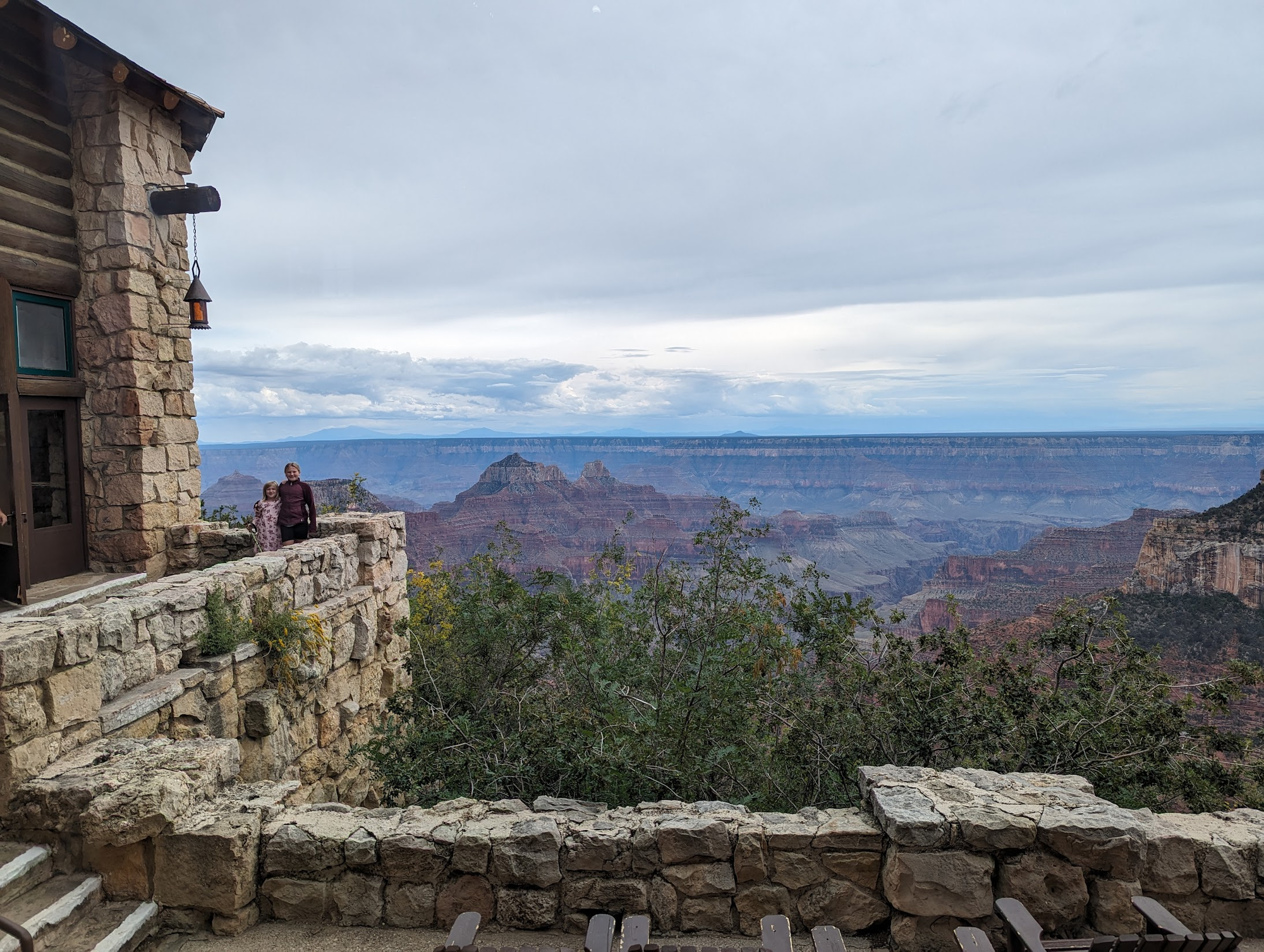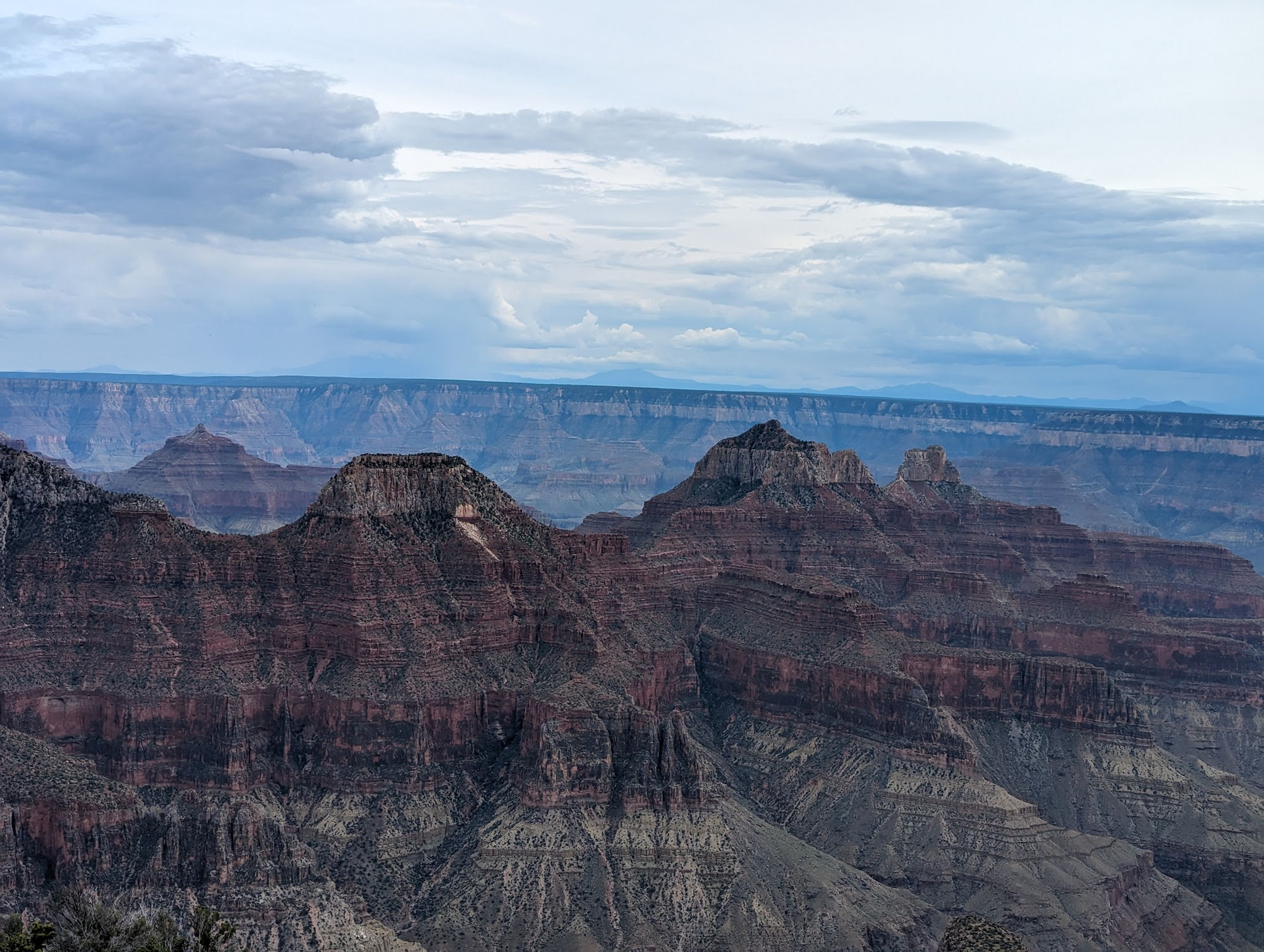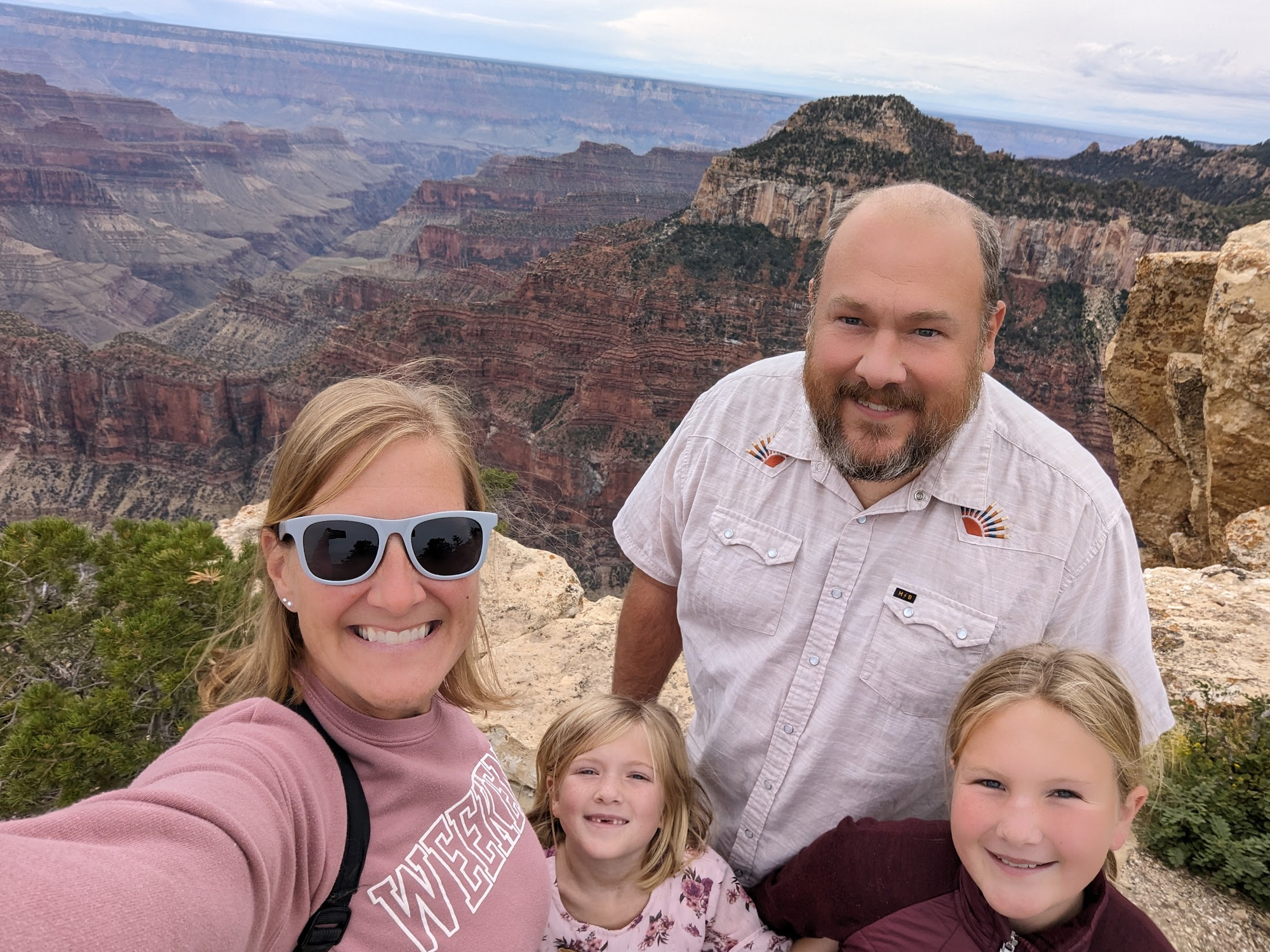 Our next adventure of the day (and it was quite the adventure) were the Sand Caves in Kanab, UT. Fun fact for Austin - these man-made caves were mined in the 1970s to collect sand to make glass.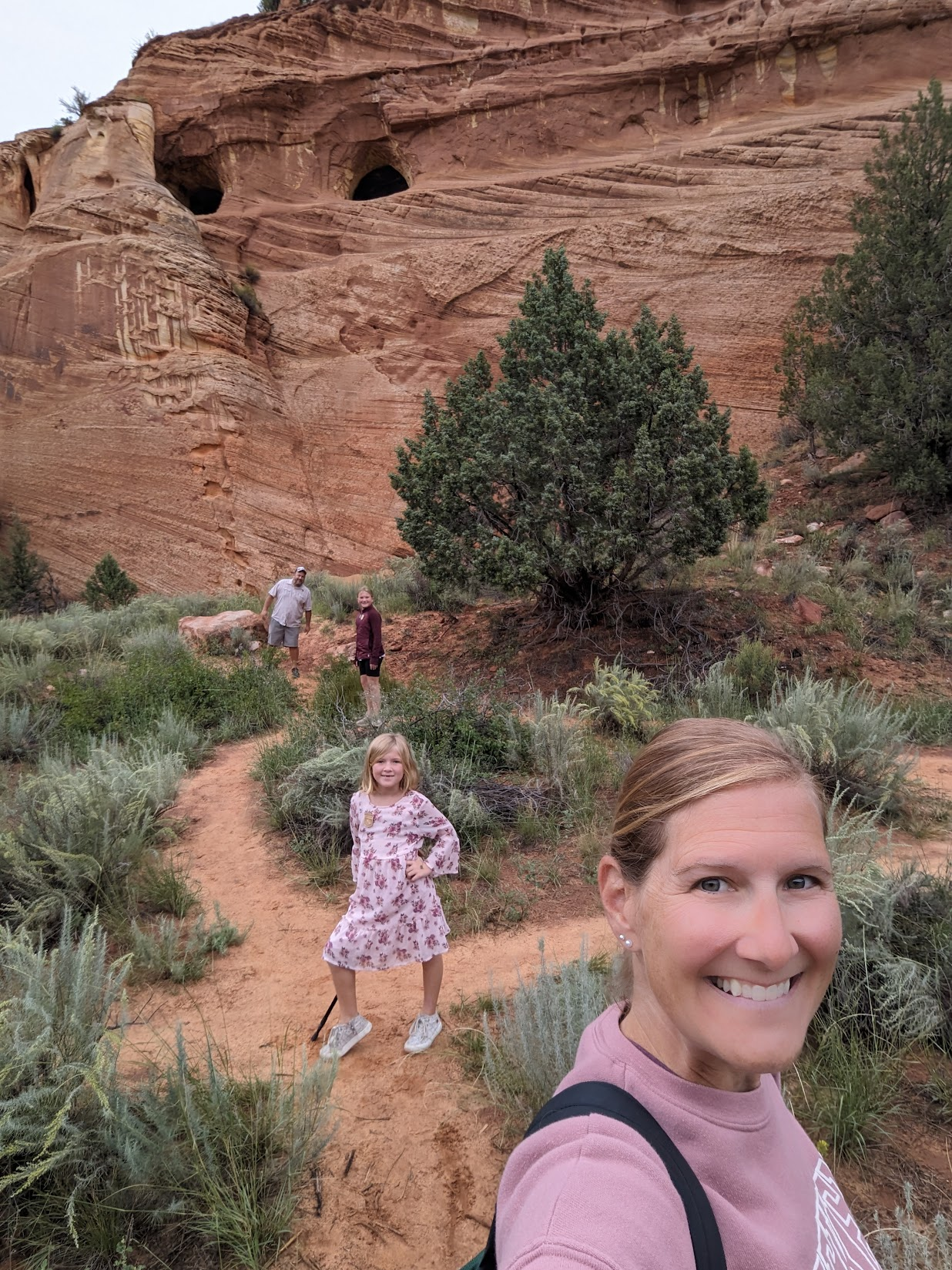 Emma rated this hike a 10. Olivia originally rated it a 10 until she got scared getting back down and lowered it to a 9.9.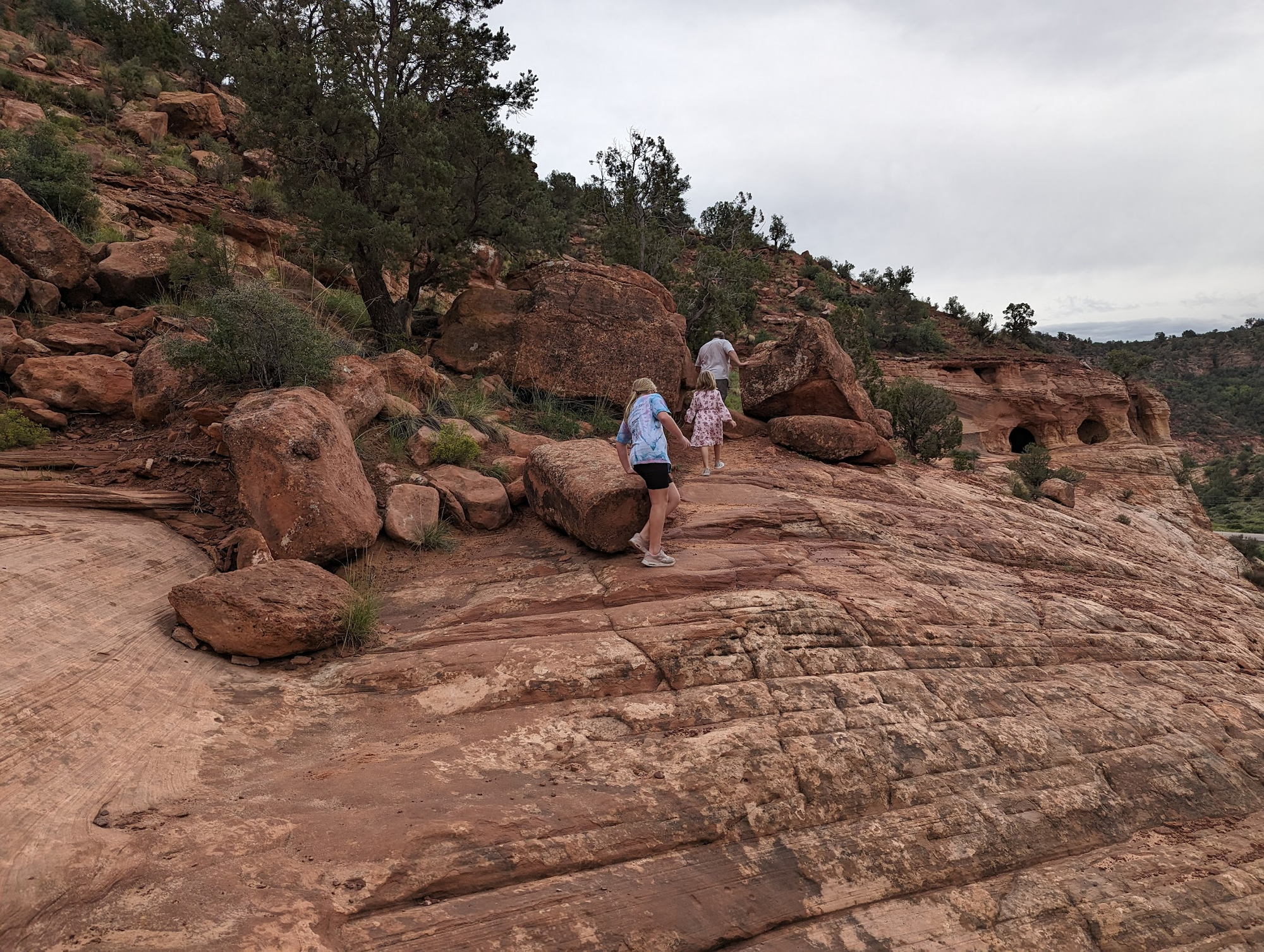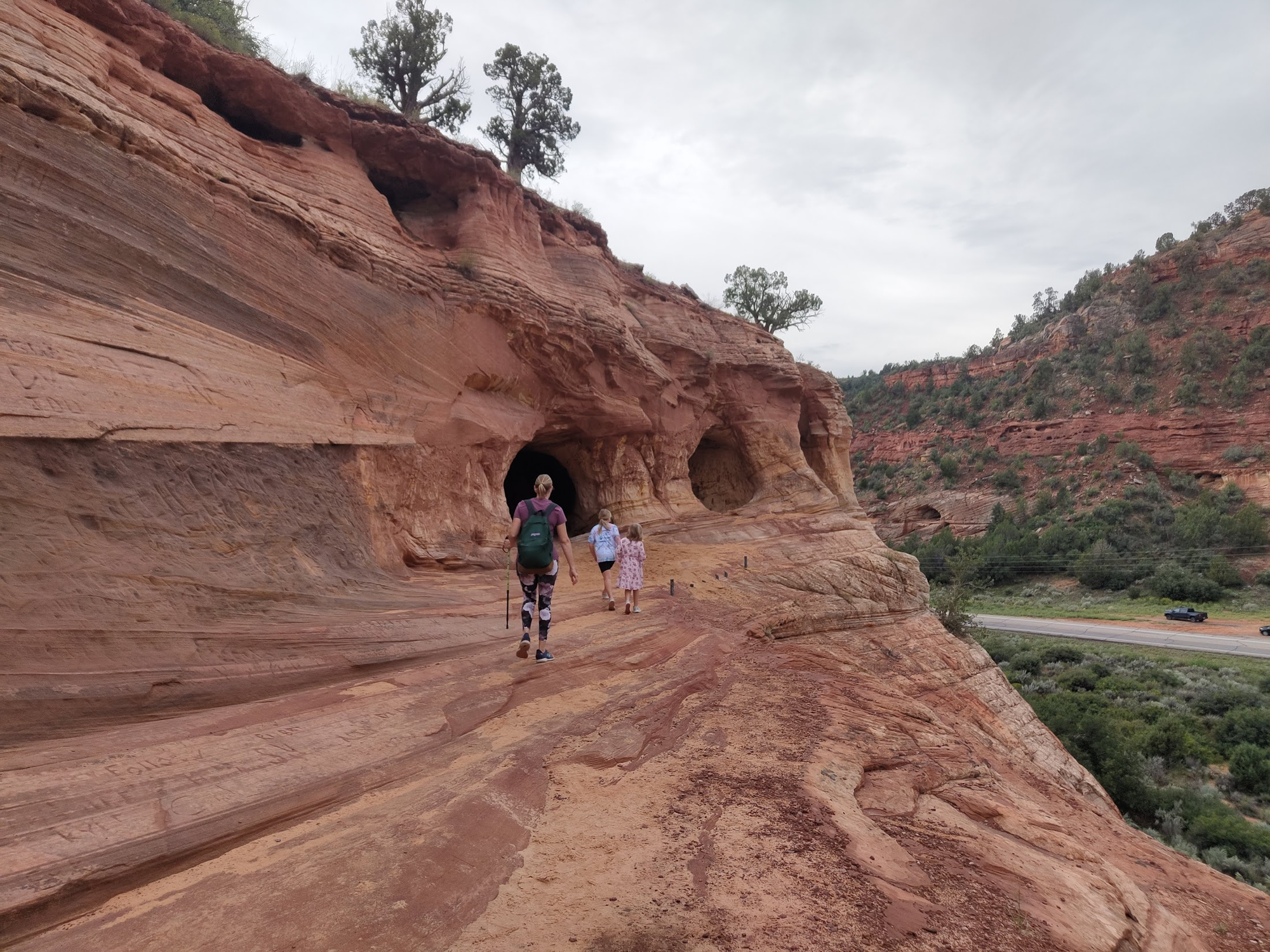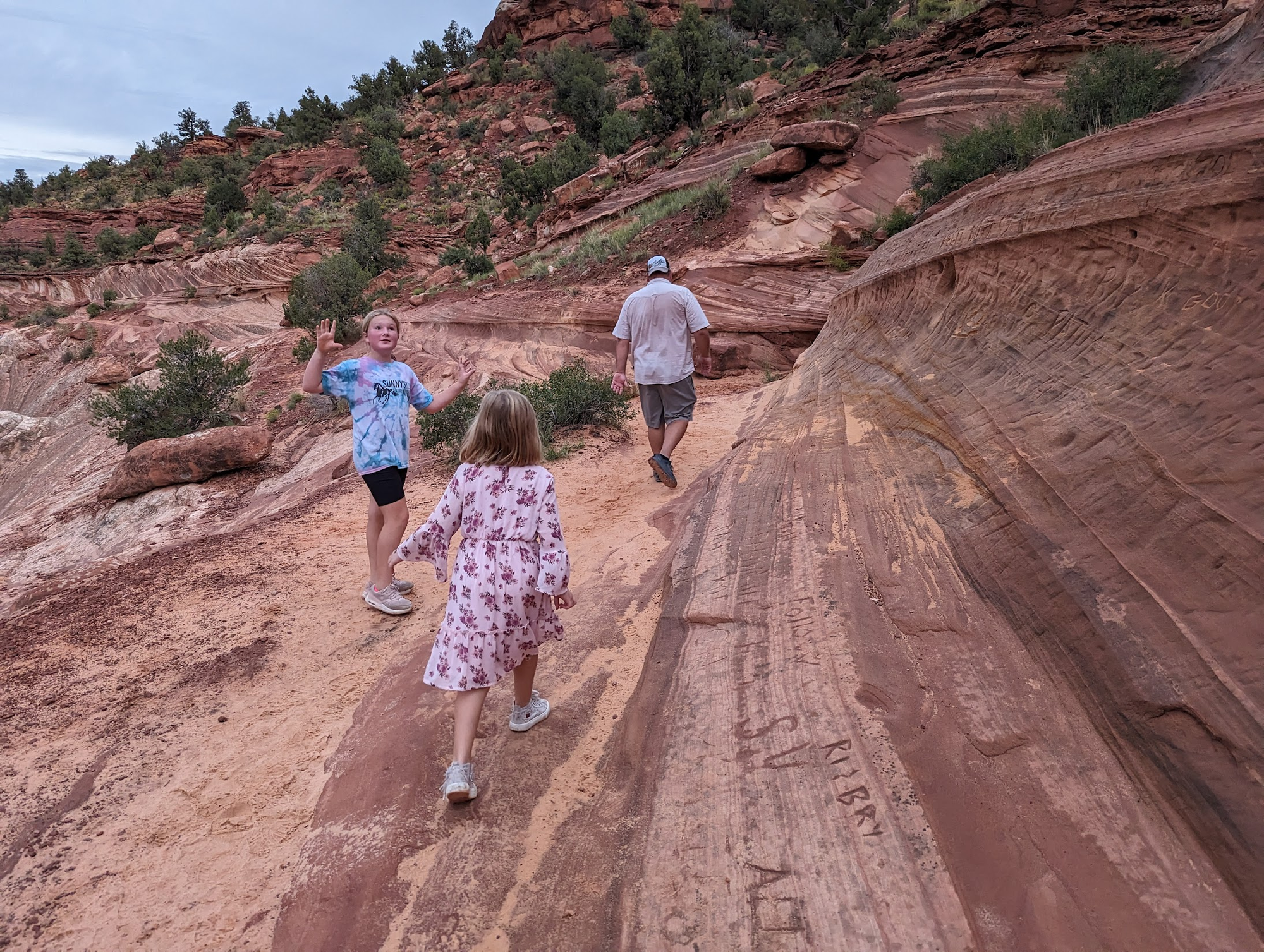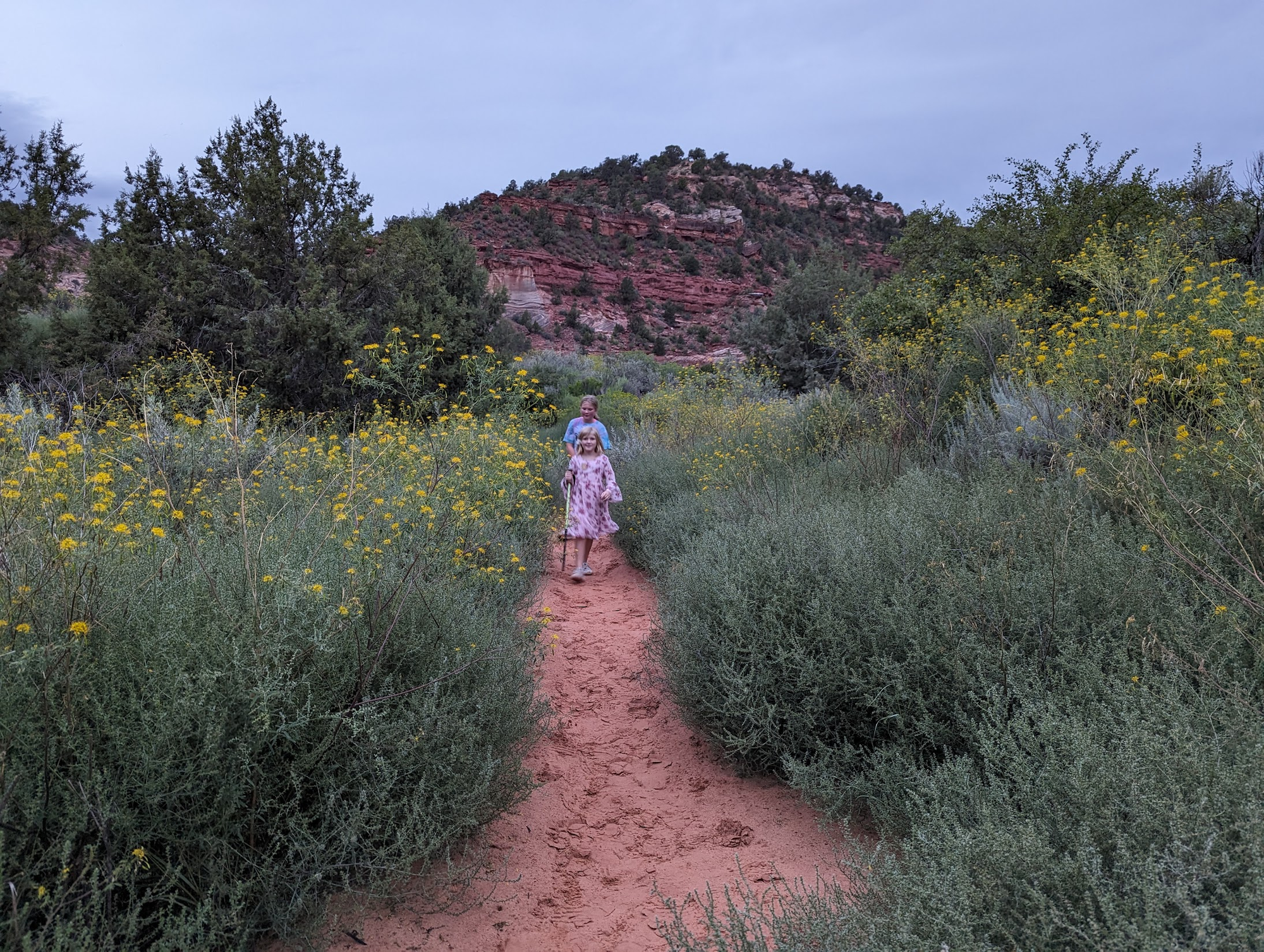 I have to agree with her. There were parts getting up and down that were a little dicey, but it was totally worth it.