Our friends leave tomorrow, so we decided for their final day in Grenada it was only appropriate to take them out on a day sail. We sailed for a couple hours, then grabbed a mooring ball near the beach so we could swim for a while before heading back to the dock.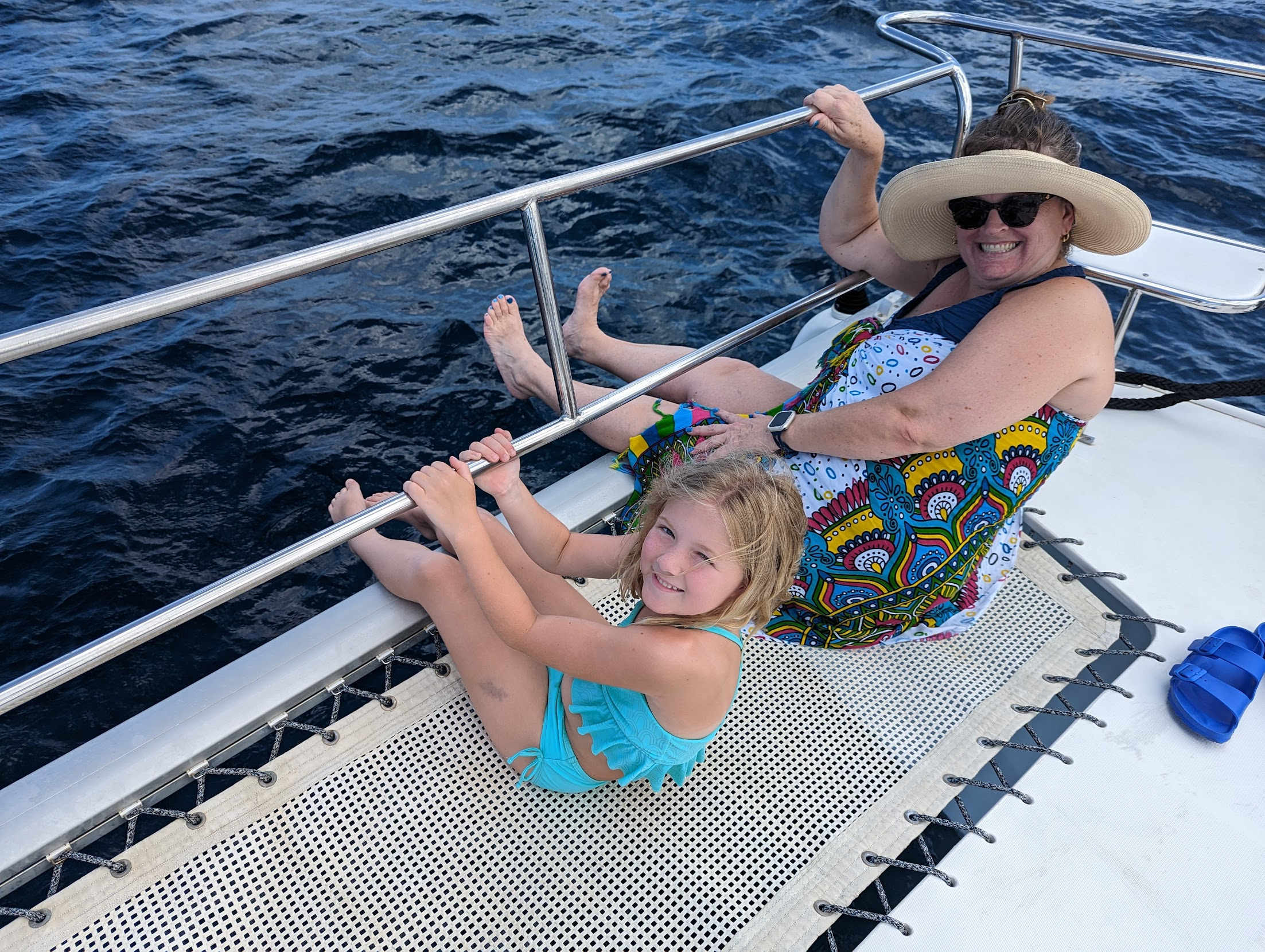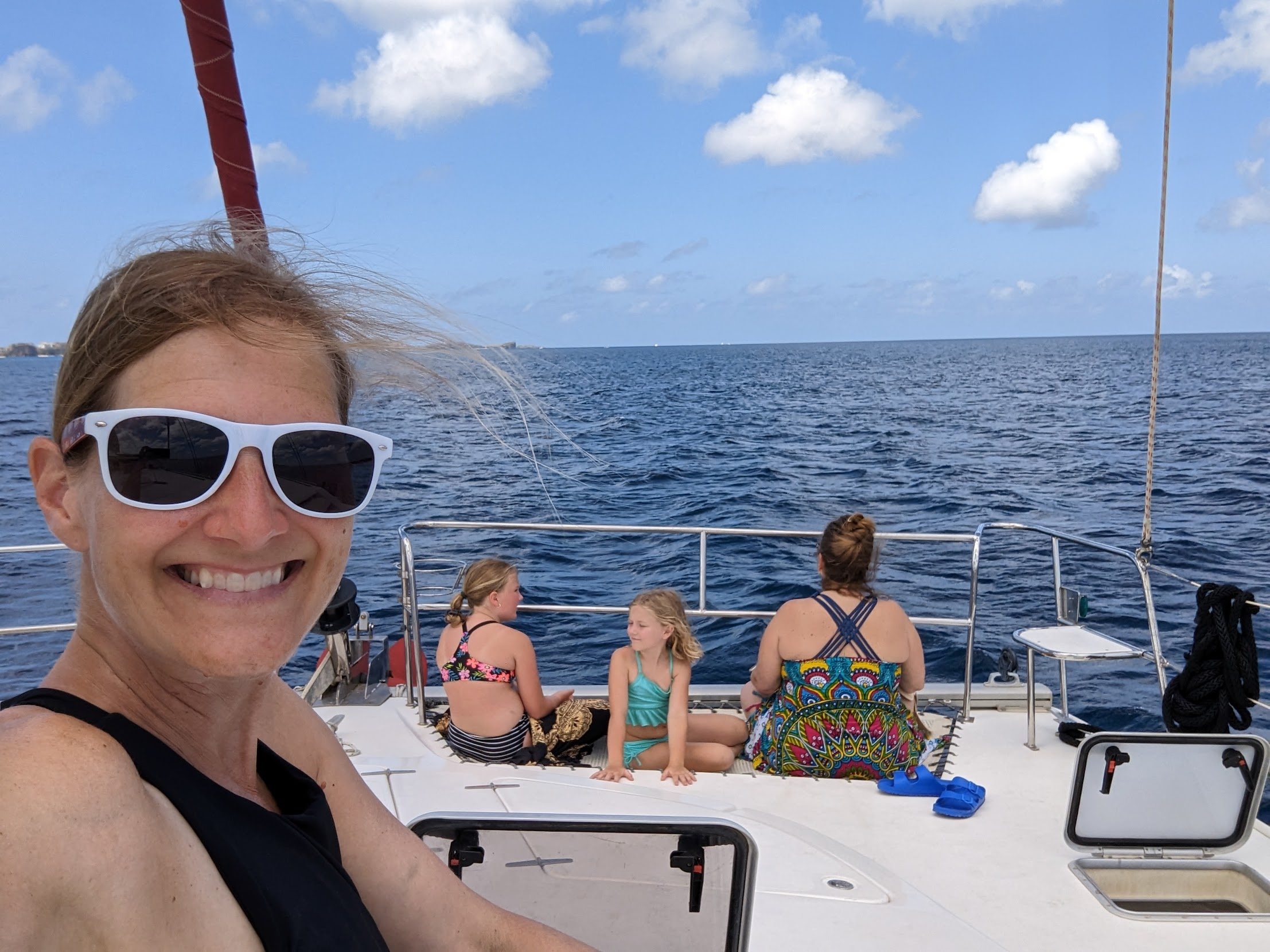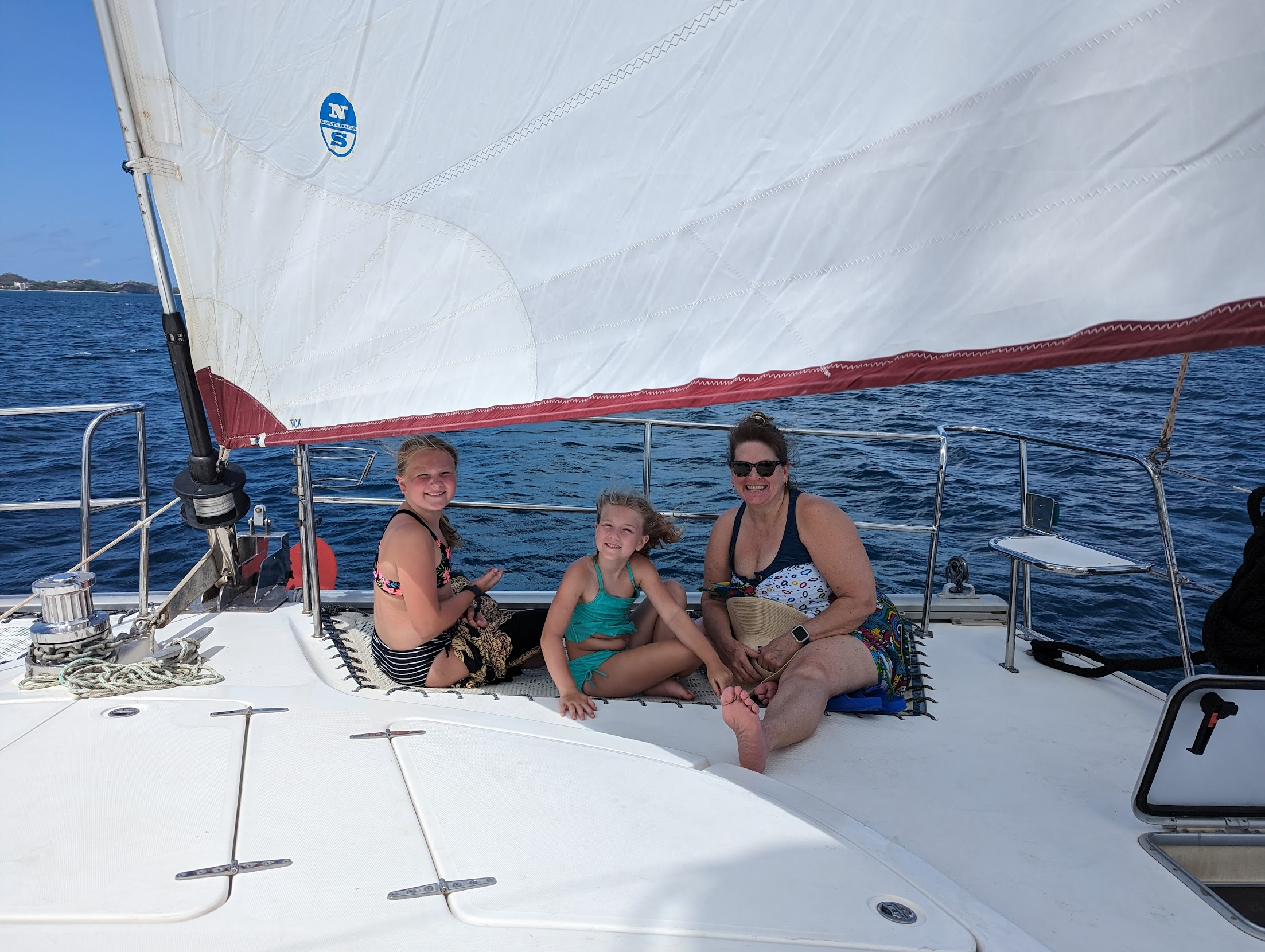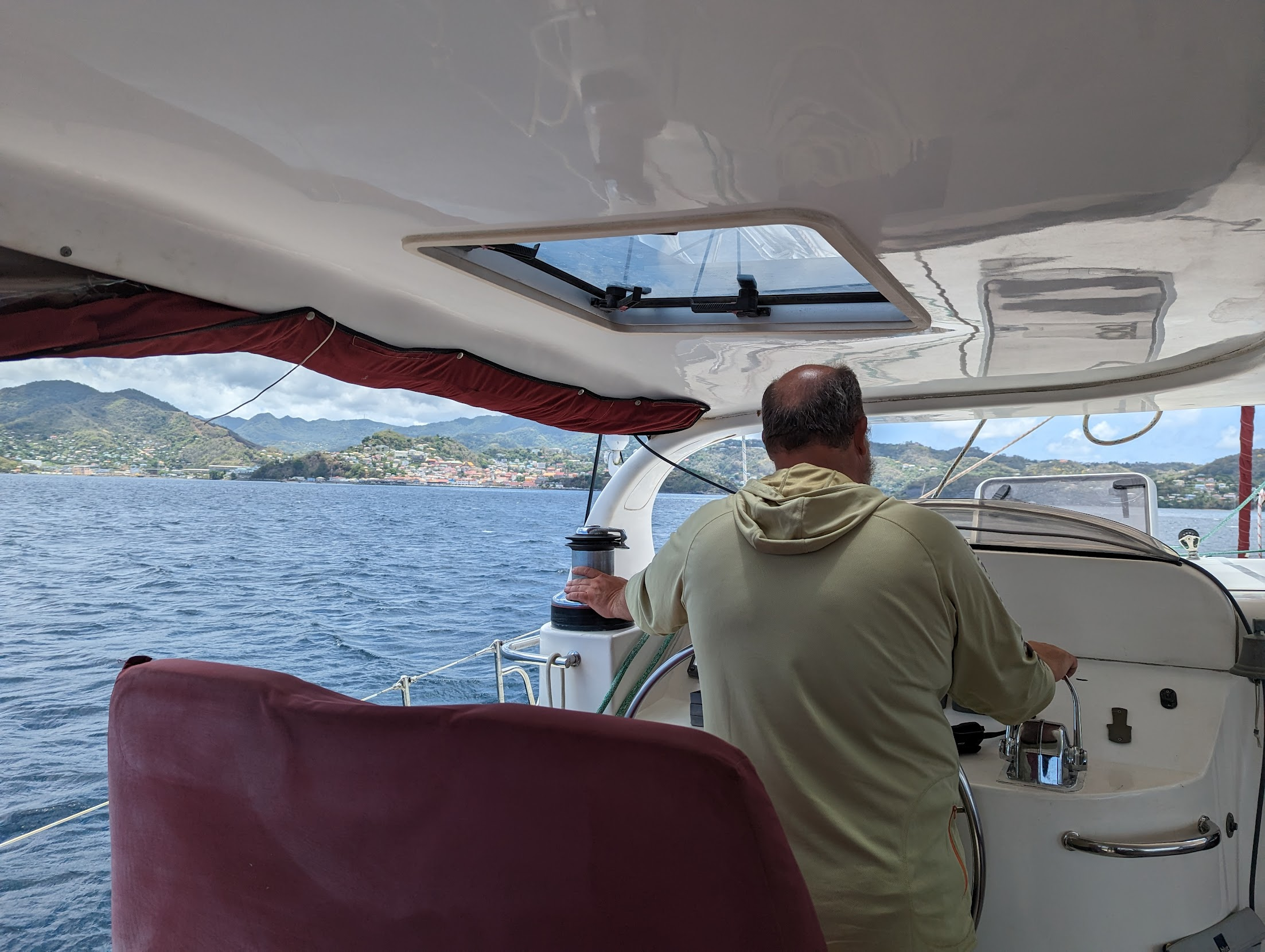 It also gave us a chance to test out our brand new sail.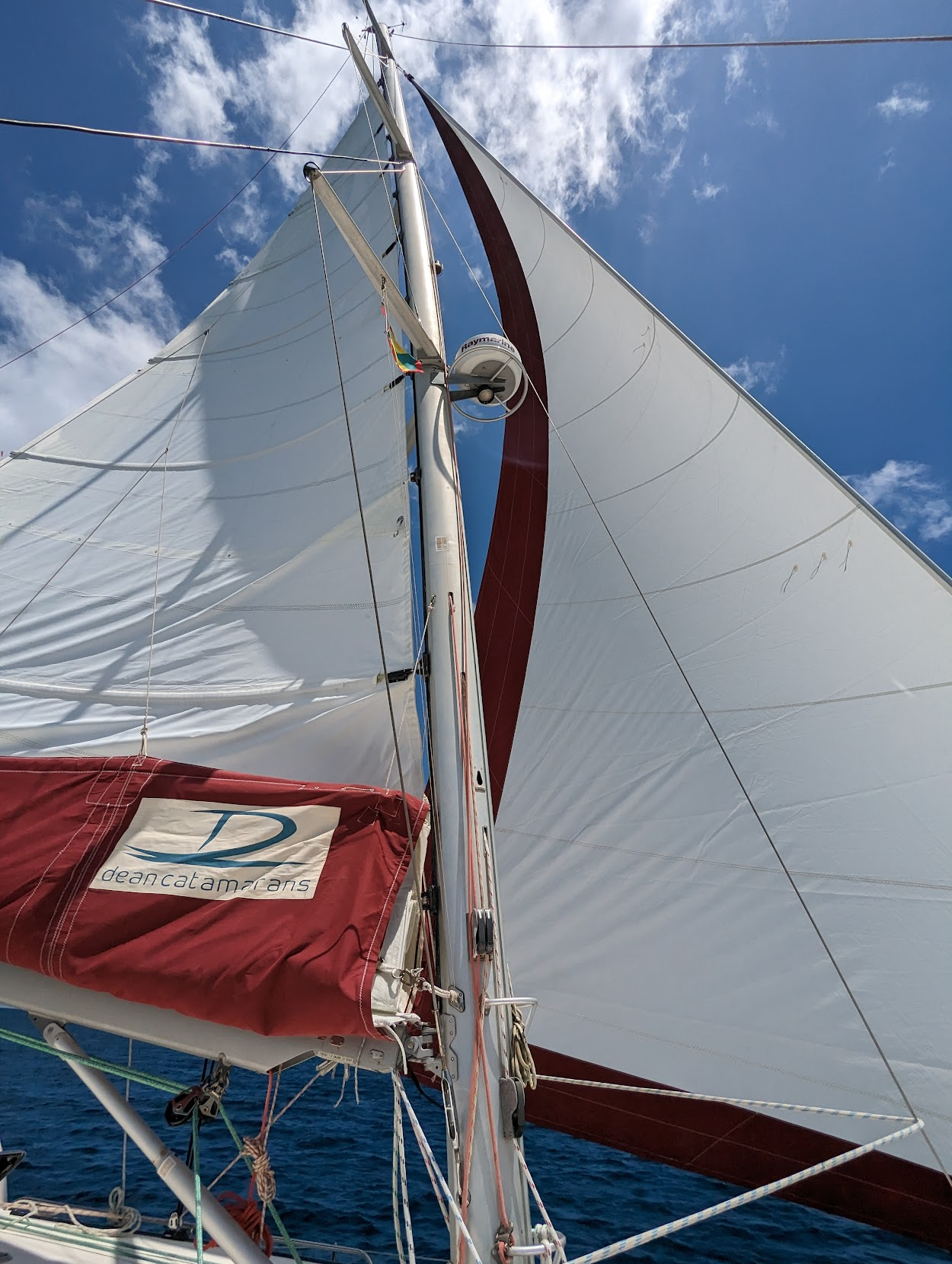 It is so nice when other people are on the boat to help Braden. Thanks Loyd!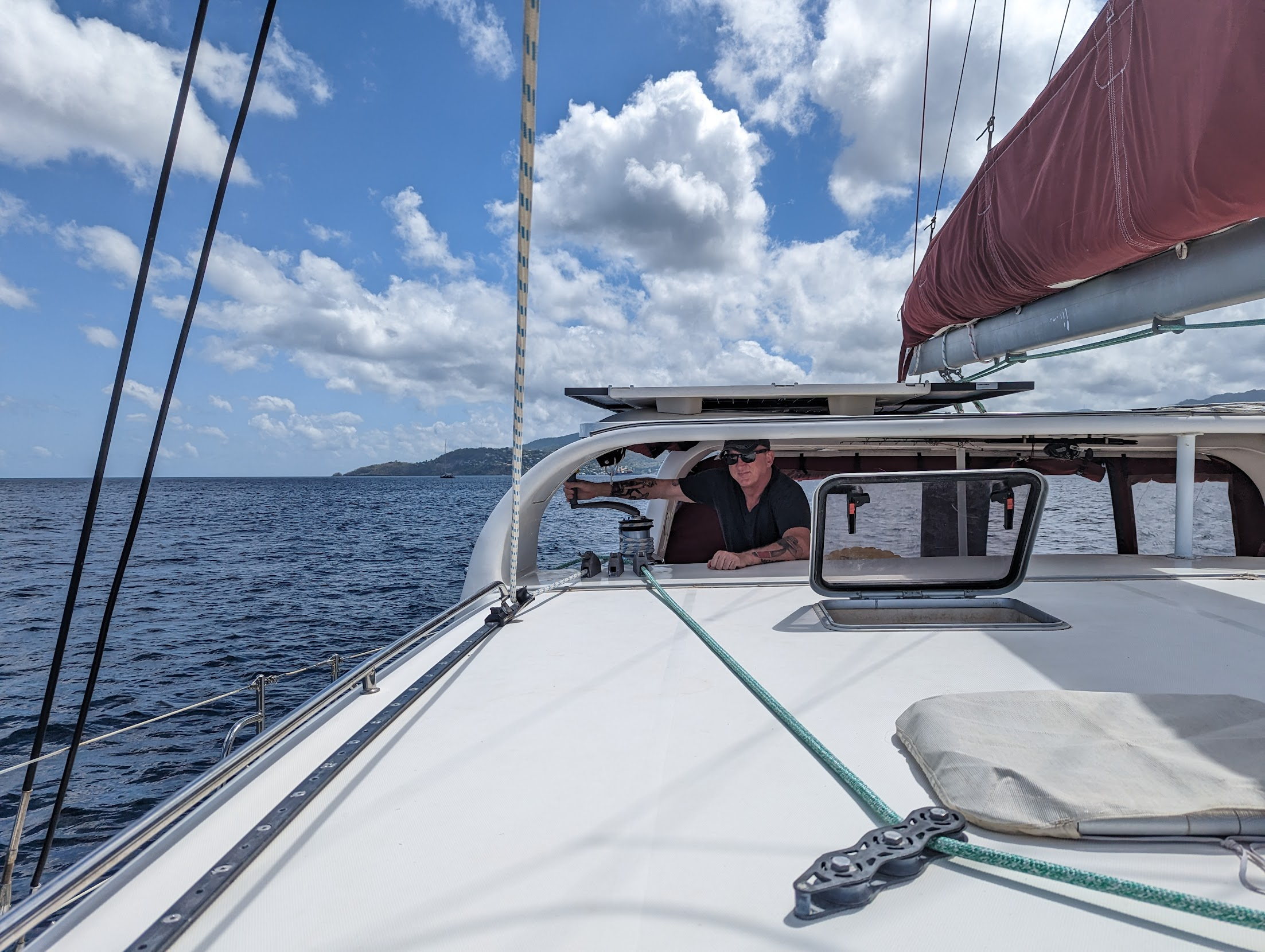 We were pretty far from land and there was a flock of Brown Boobies diving for fish.
Fun fact for Austin: the Grenada dove is the national bird of Grenada and is critically endangered.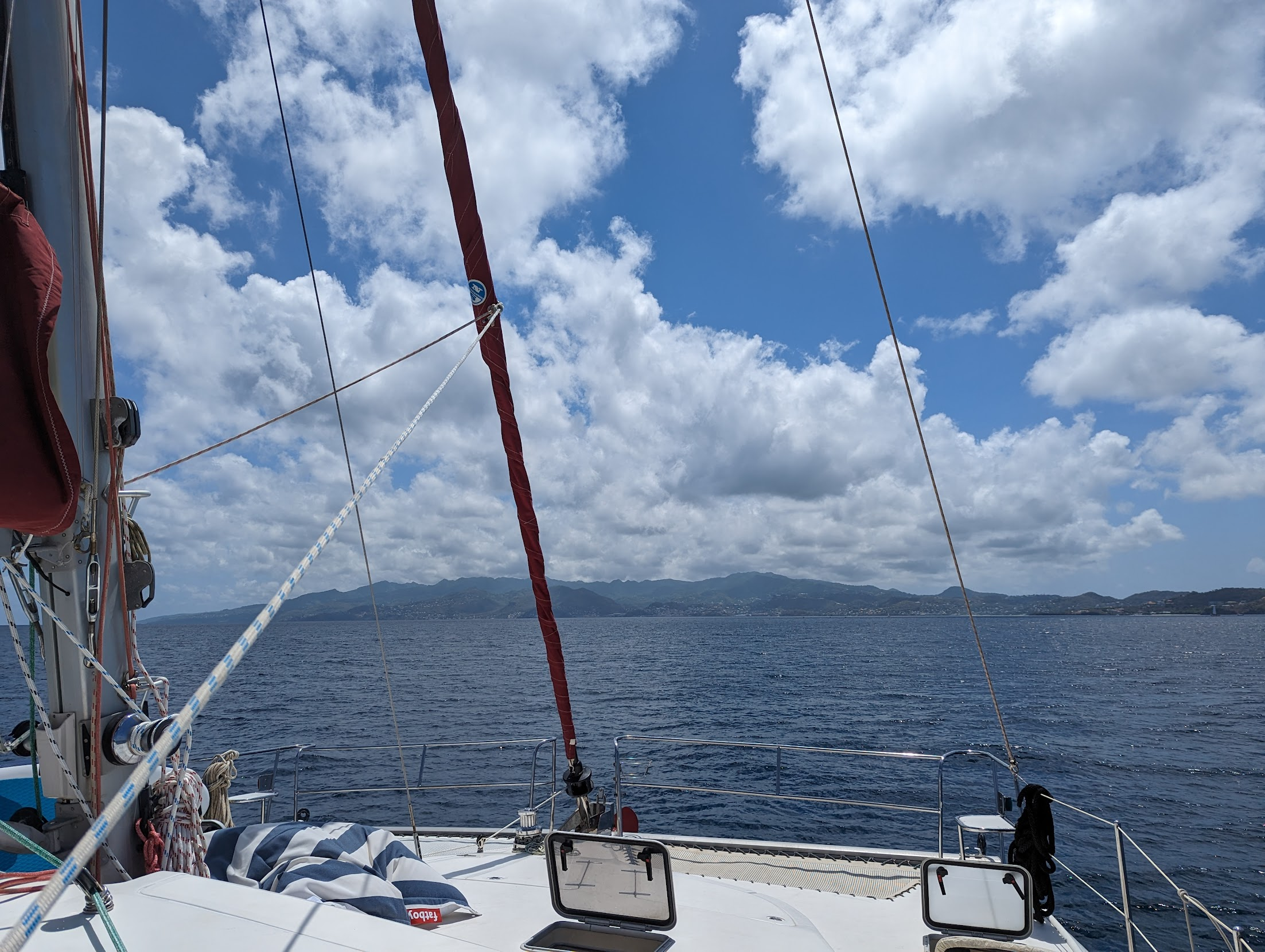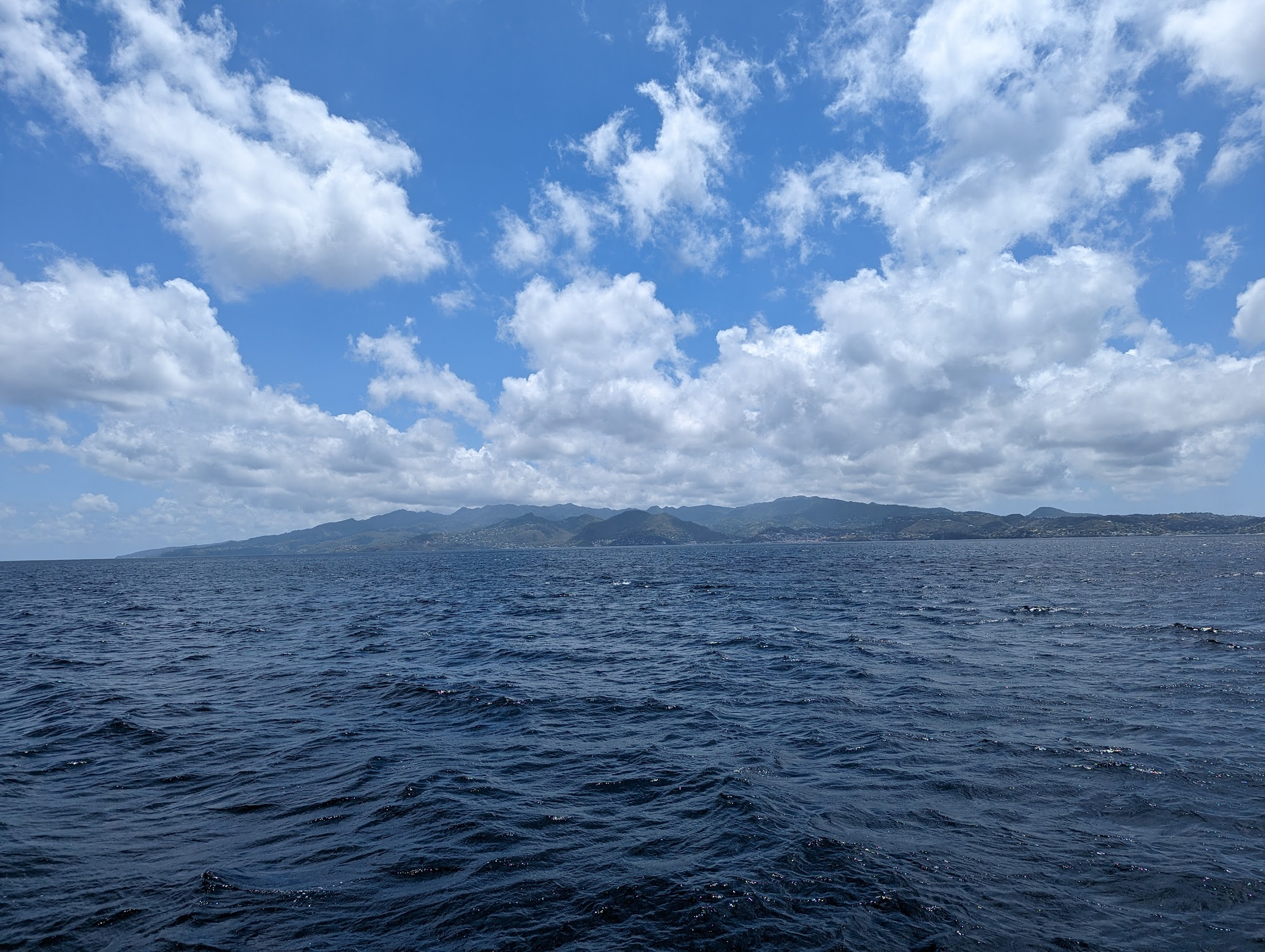 After a couple hours sailing it was time to swim and paddleboard.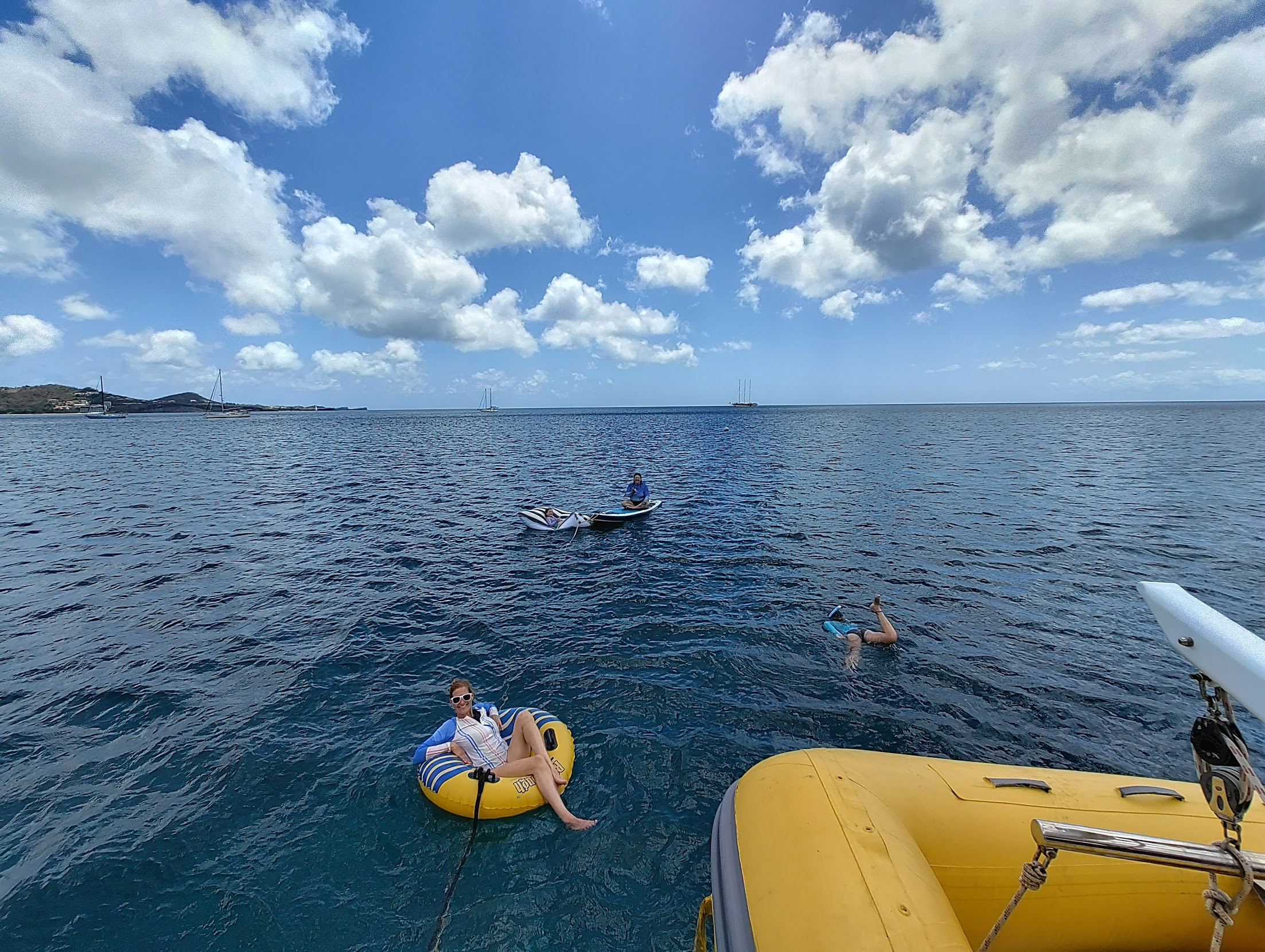 I'm pretty impressed with Emma. She paddleboarded a long way to and from the beach... and of course came back with sea glass.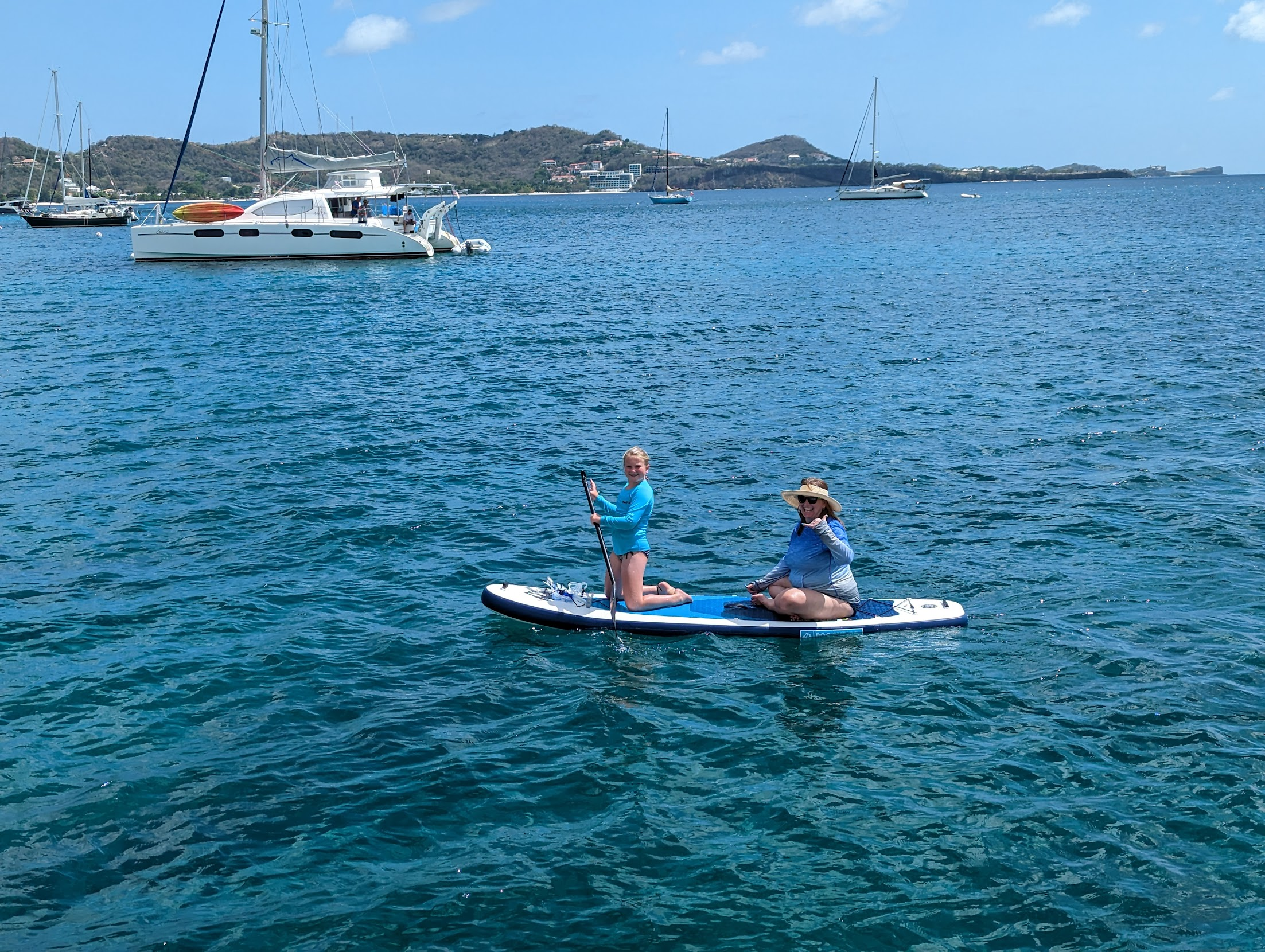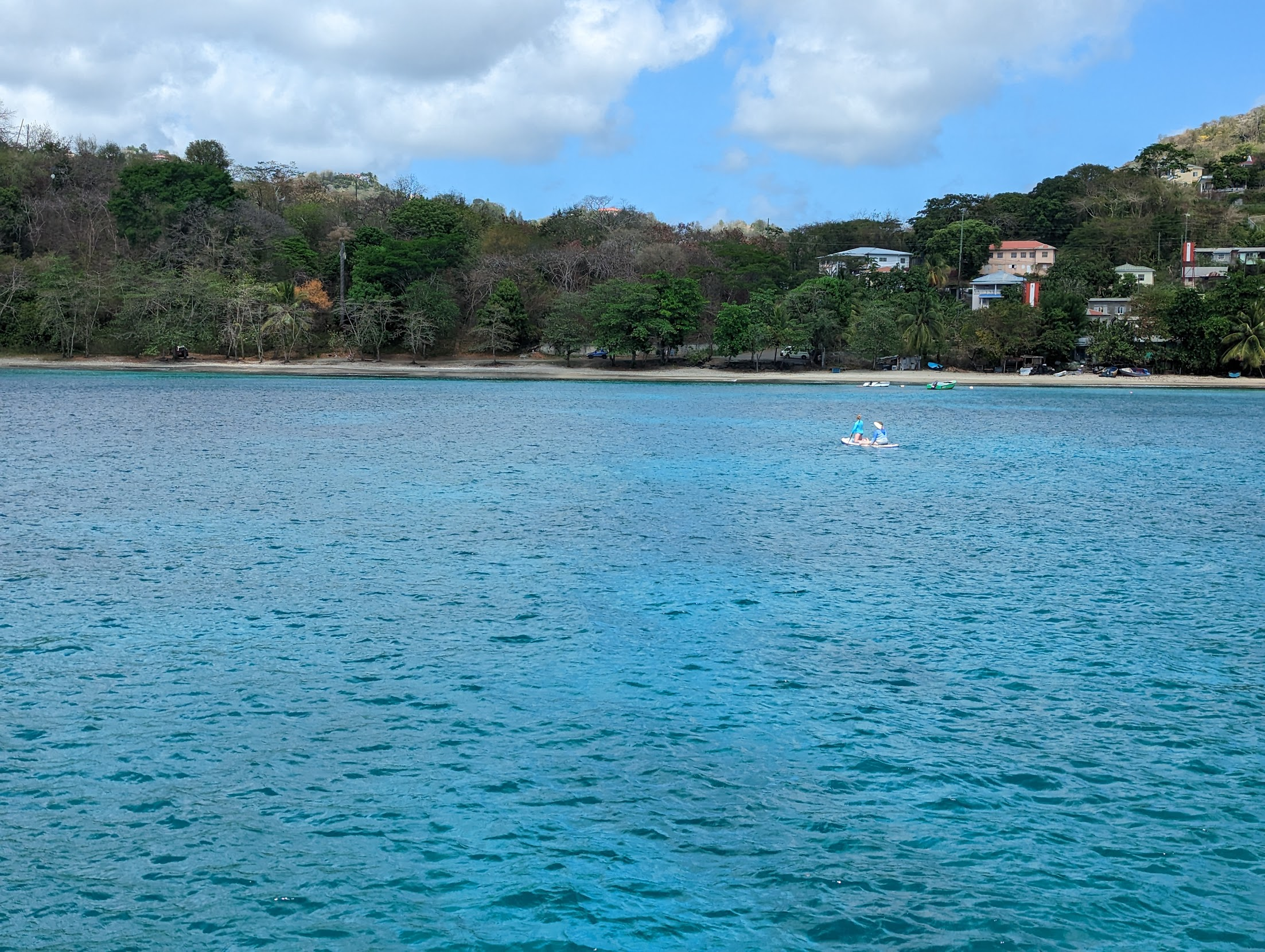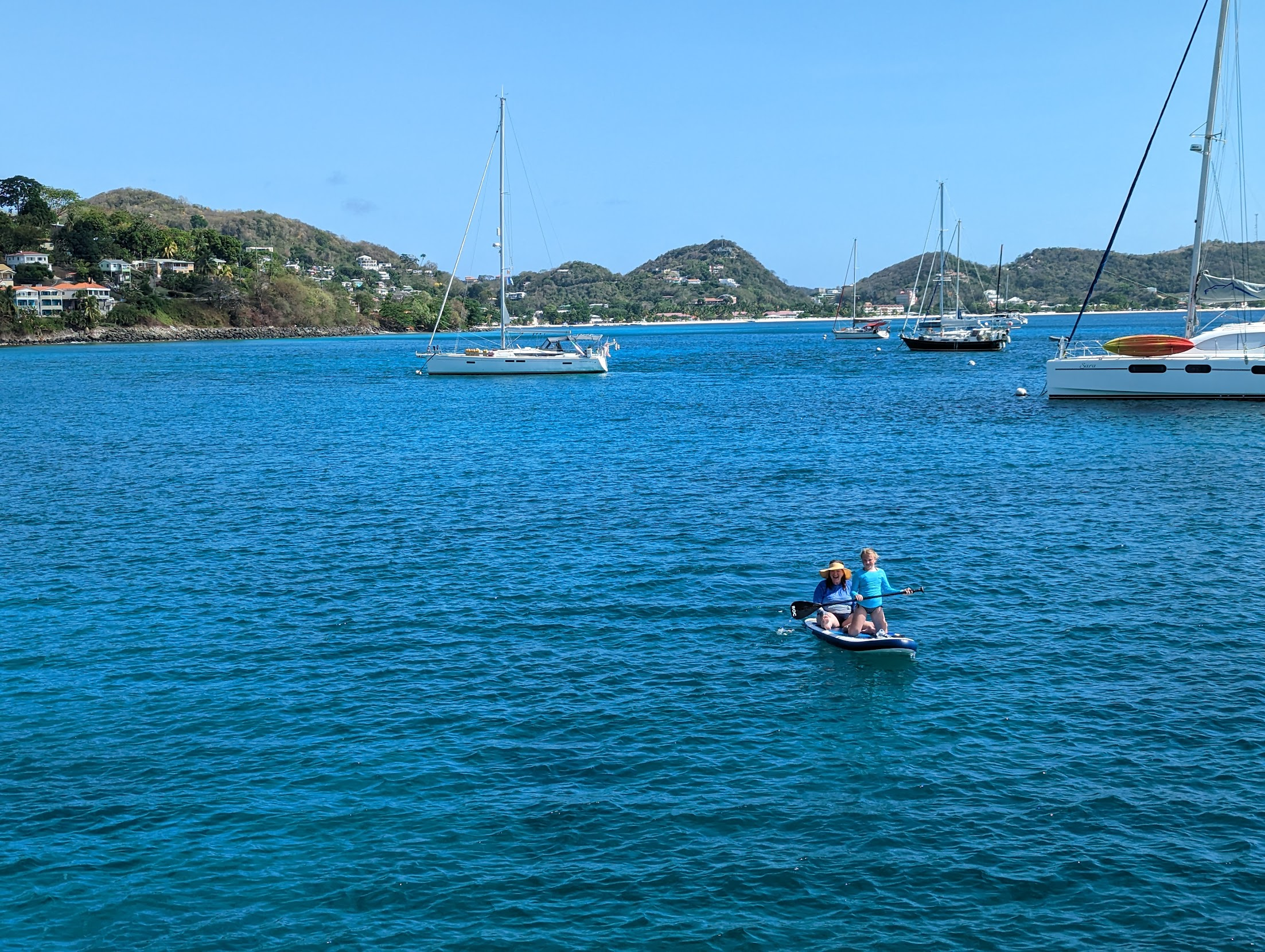 Our last dinner together...