Our time in Grenada is coming to an end. We've loved it here, but it is time to move on as soon as the weather cooperates and we get a few more things done. Yesterday we pulled up anchor and moved a little farther north, closer to town and a little closer to the next island we are visiting.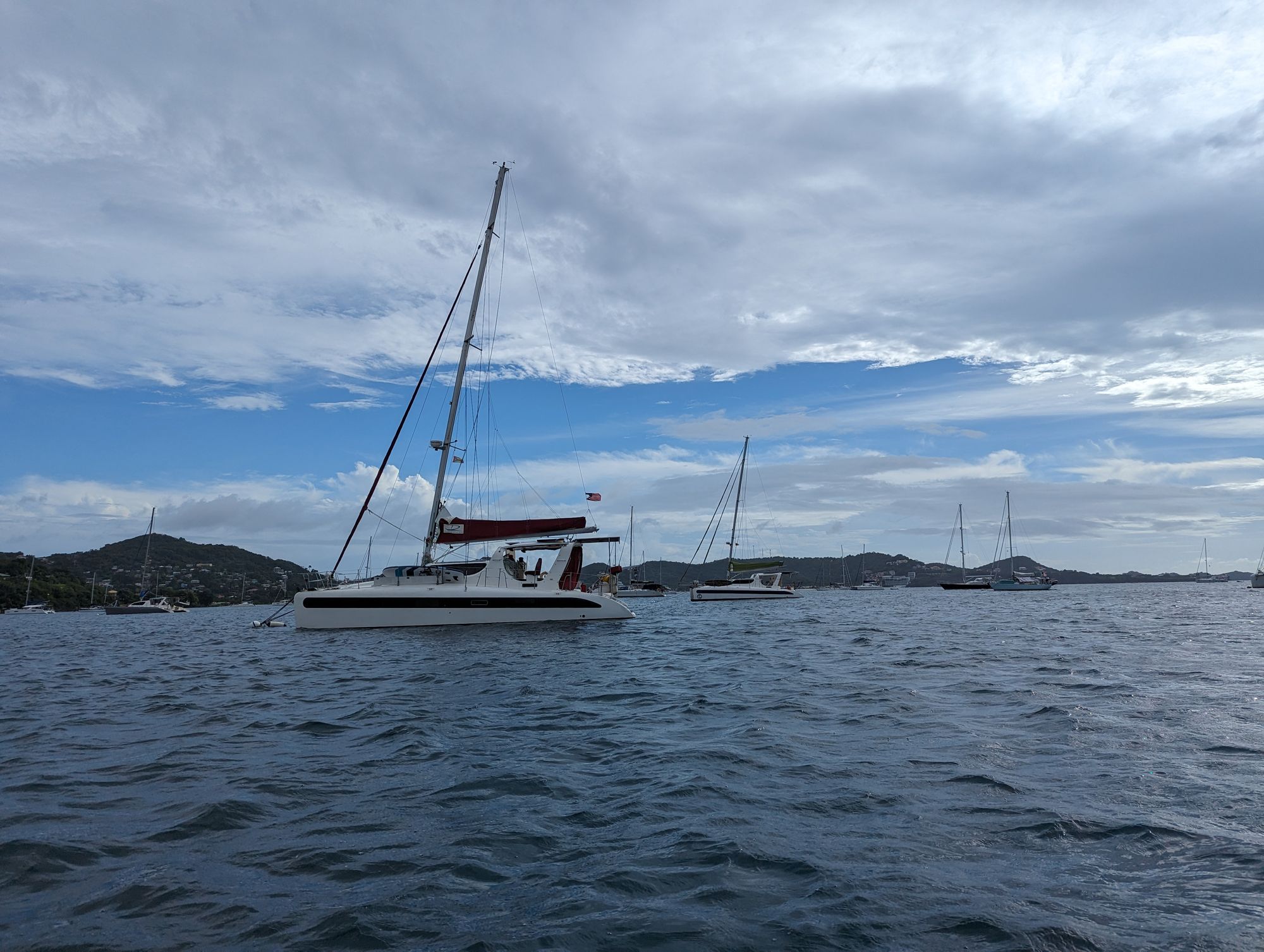 This morning we woke up with a cruise ship out our bedroom window.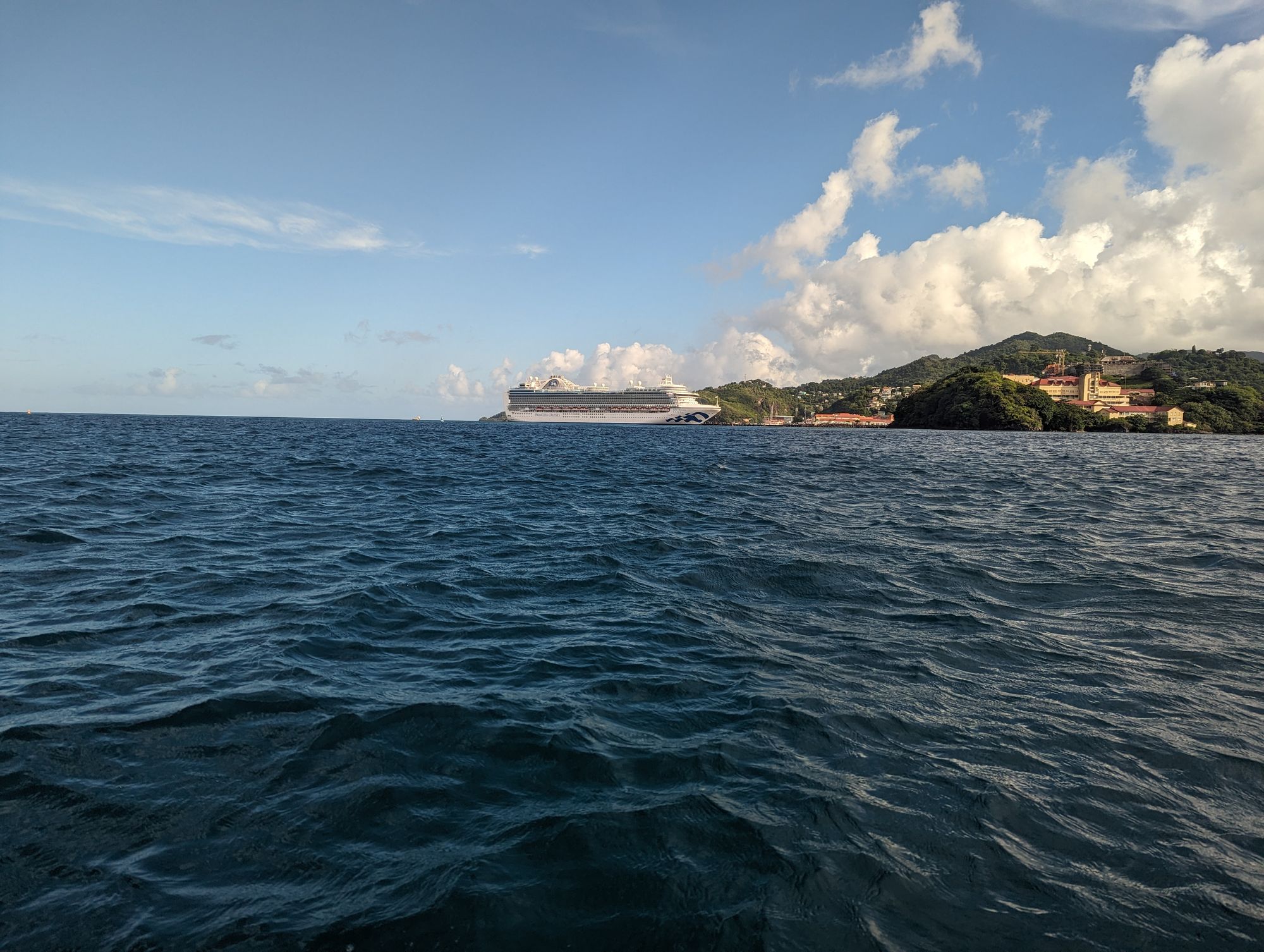 After the girls finished school we dinghied into the nearby marina to have breakfast, drop off laundry and pick up some packages that we've been waiting a long time for.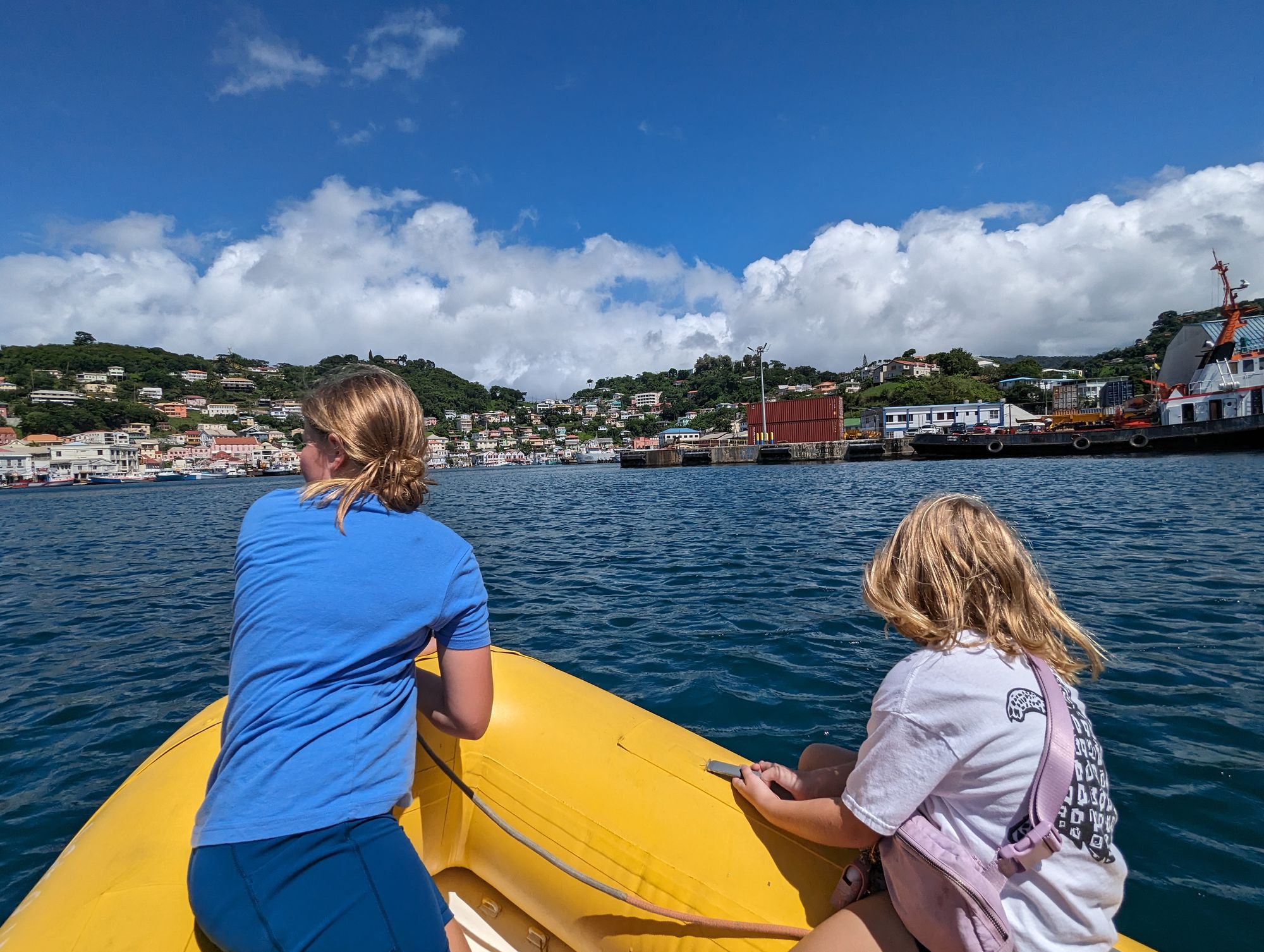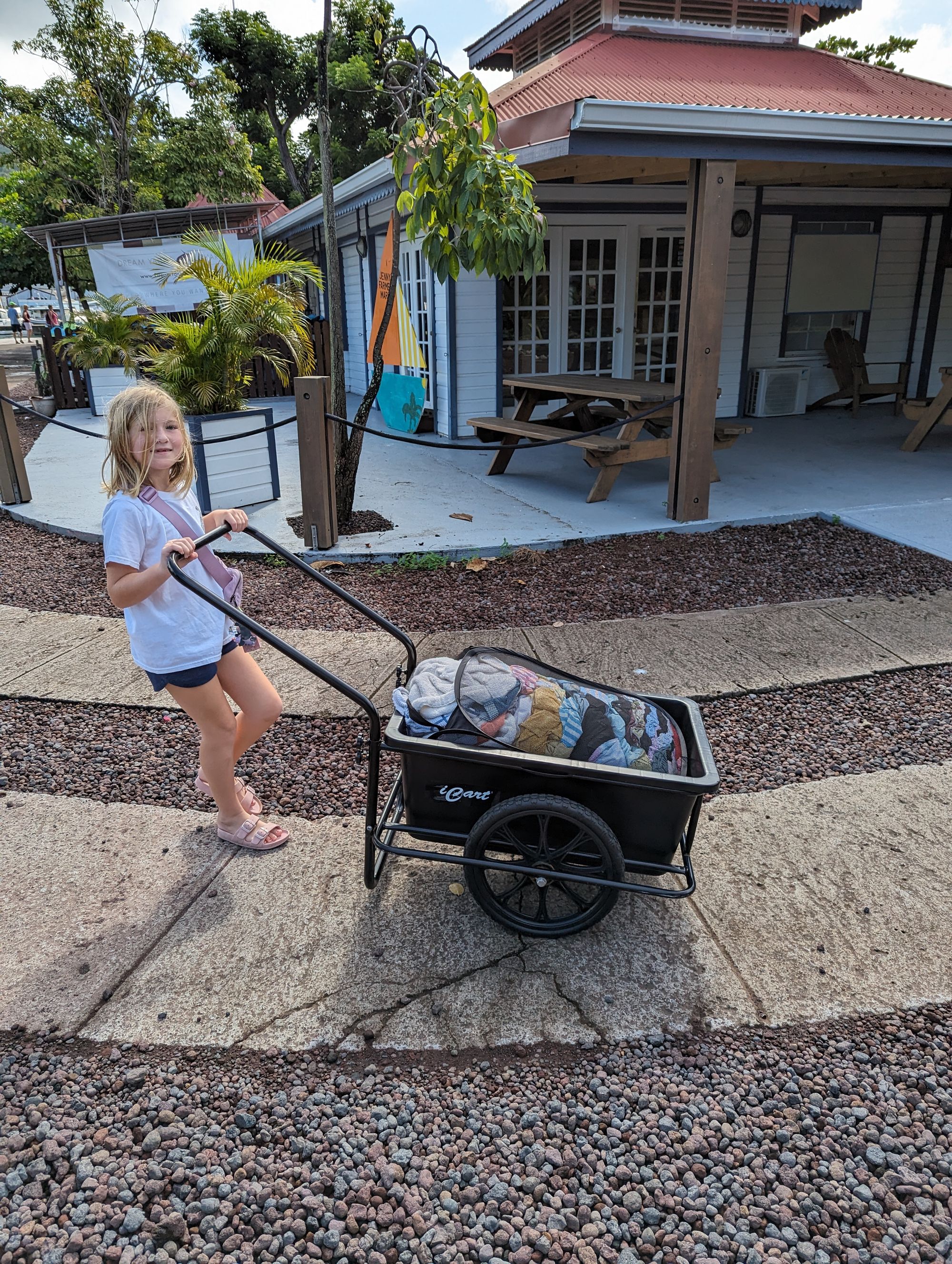 Apparently a lot of people were getting packages today!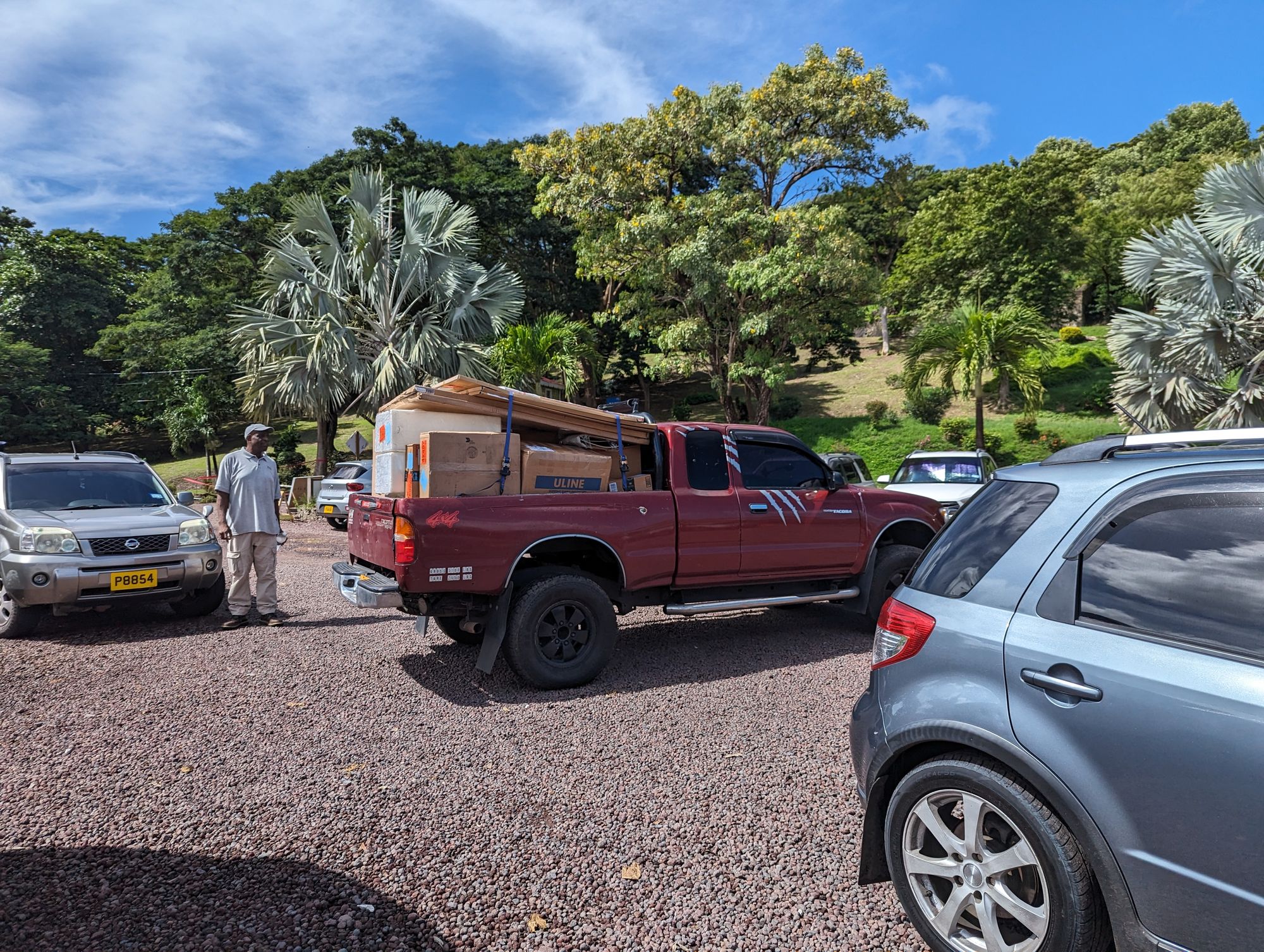 After all the non-fun stuff was taken care of we headed into town with some new friends, visited the chocolate museum, walked through the vegetable market, had lunch and ate ice cream.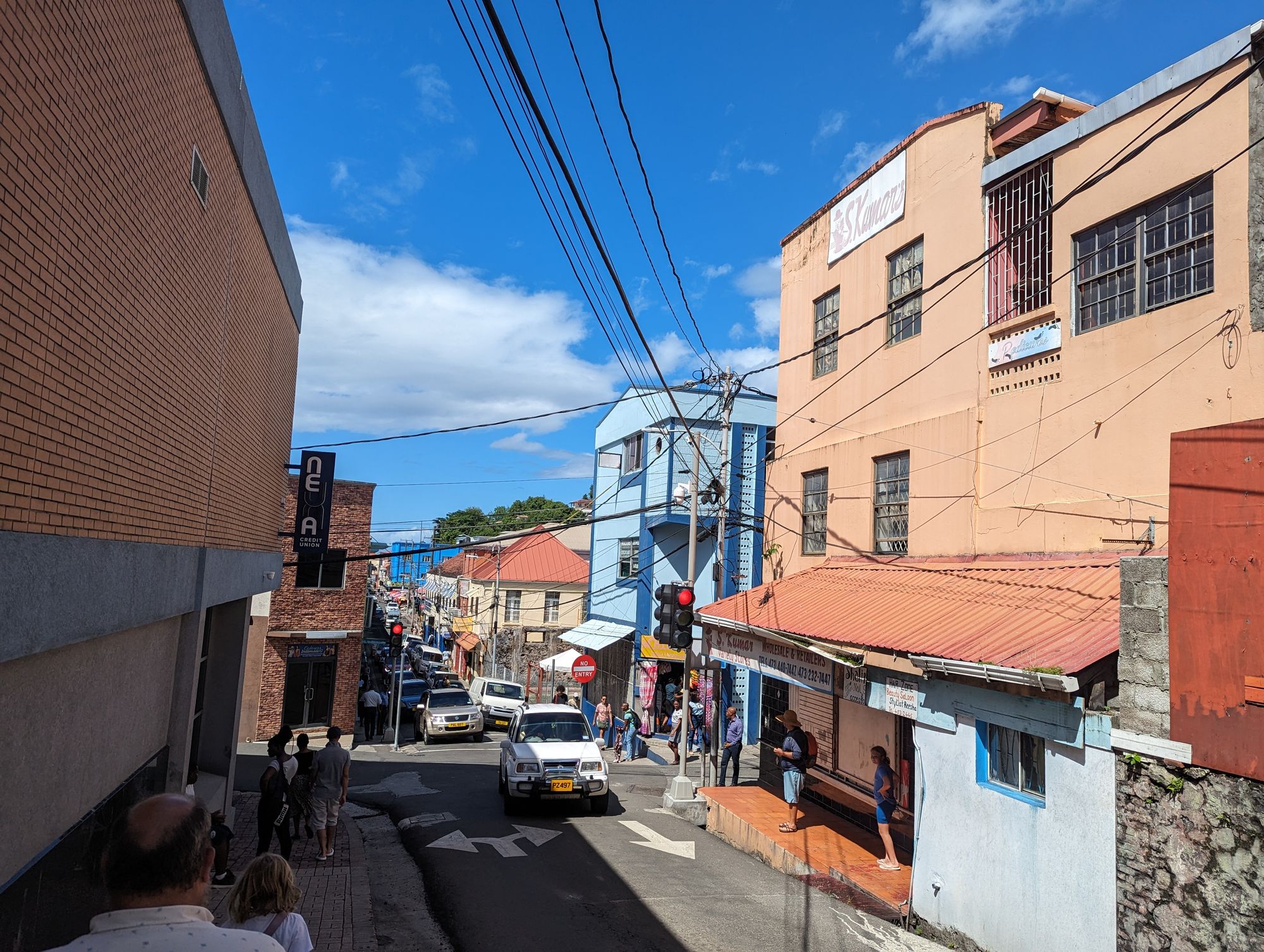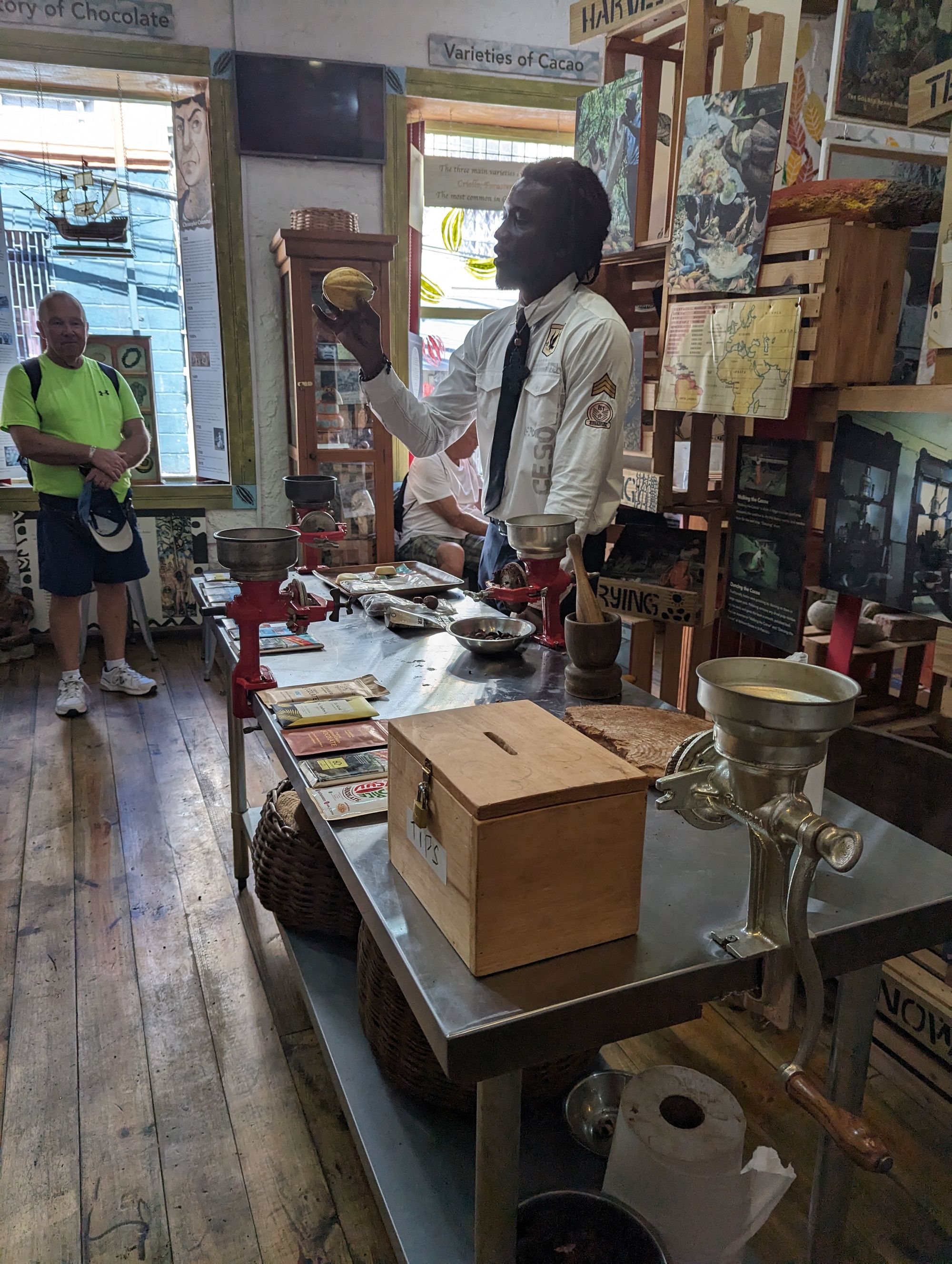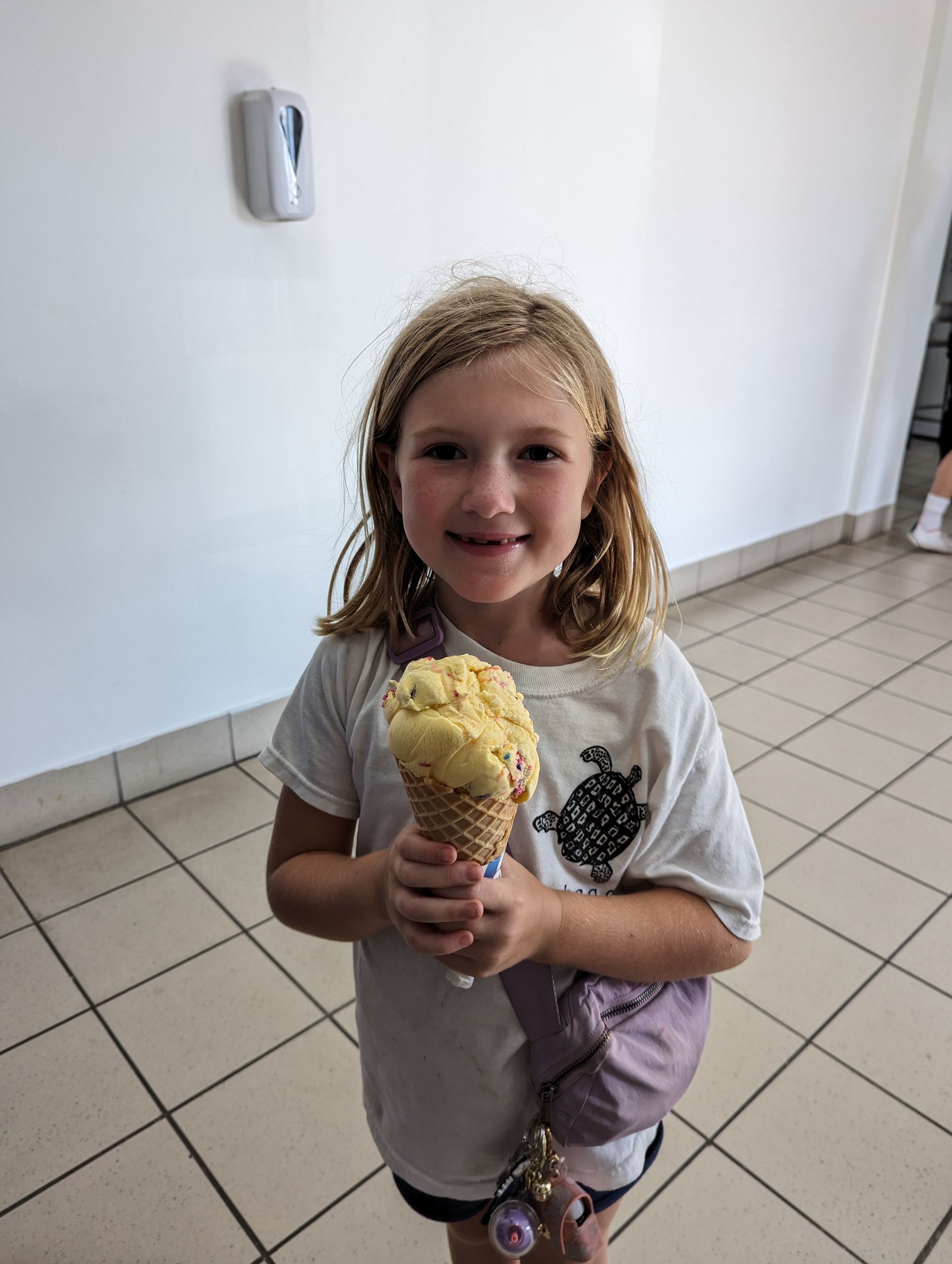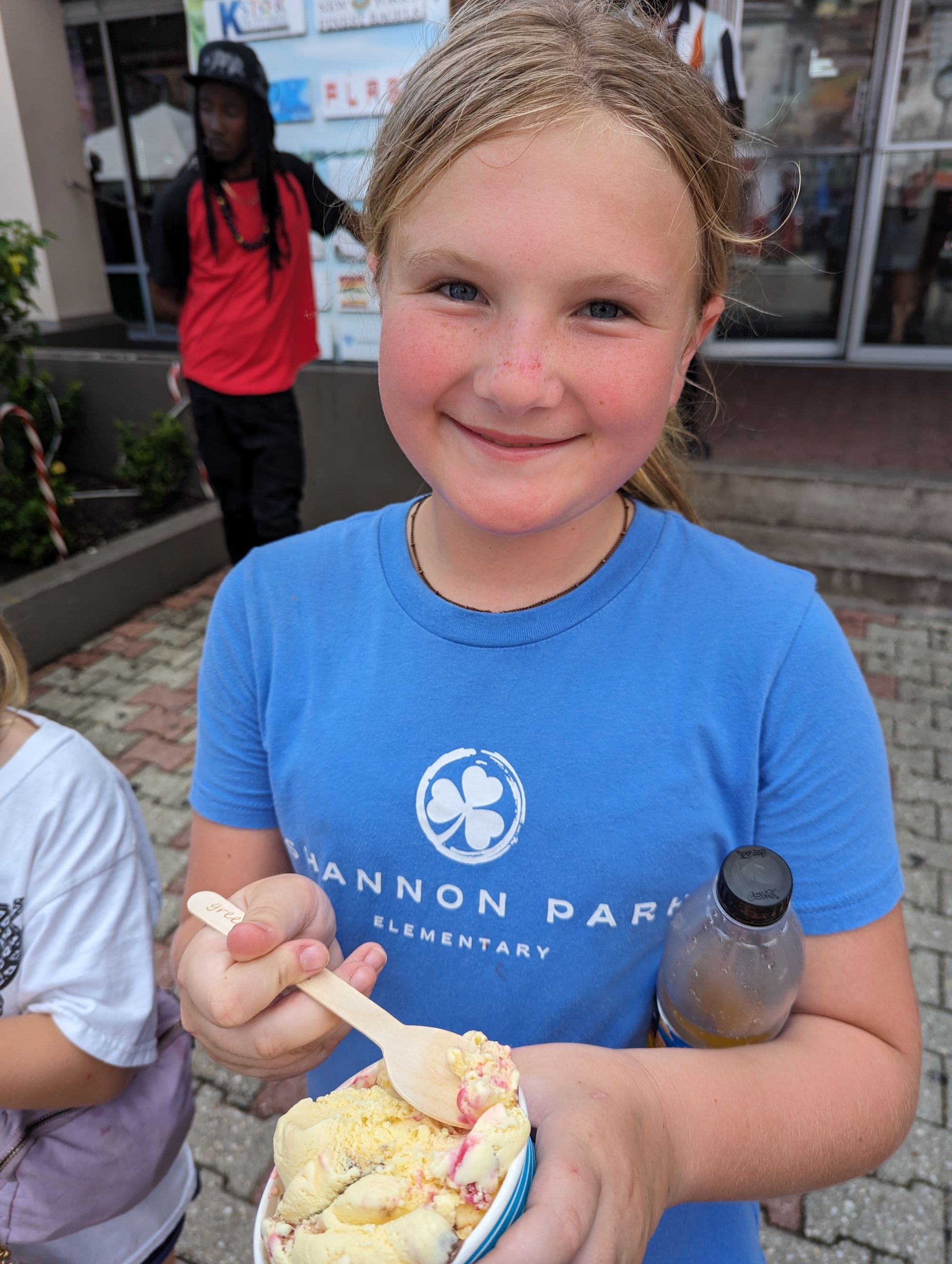 On the way back we walked through the tunnel.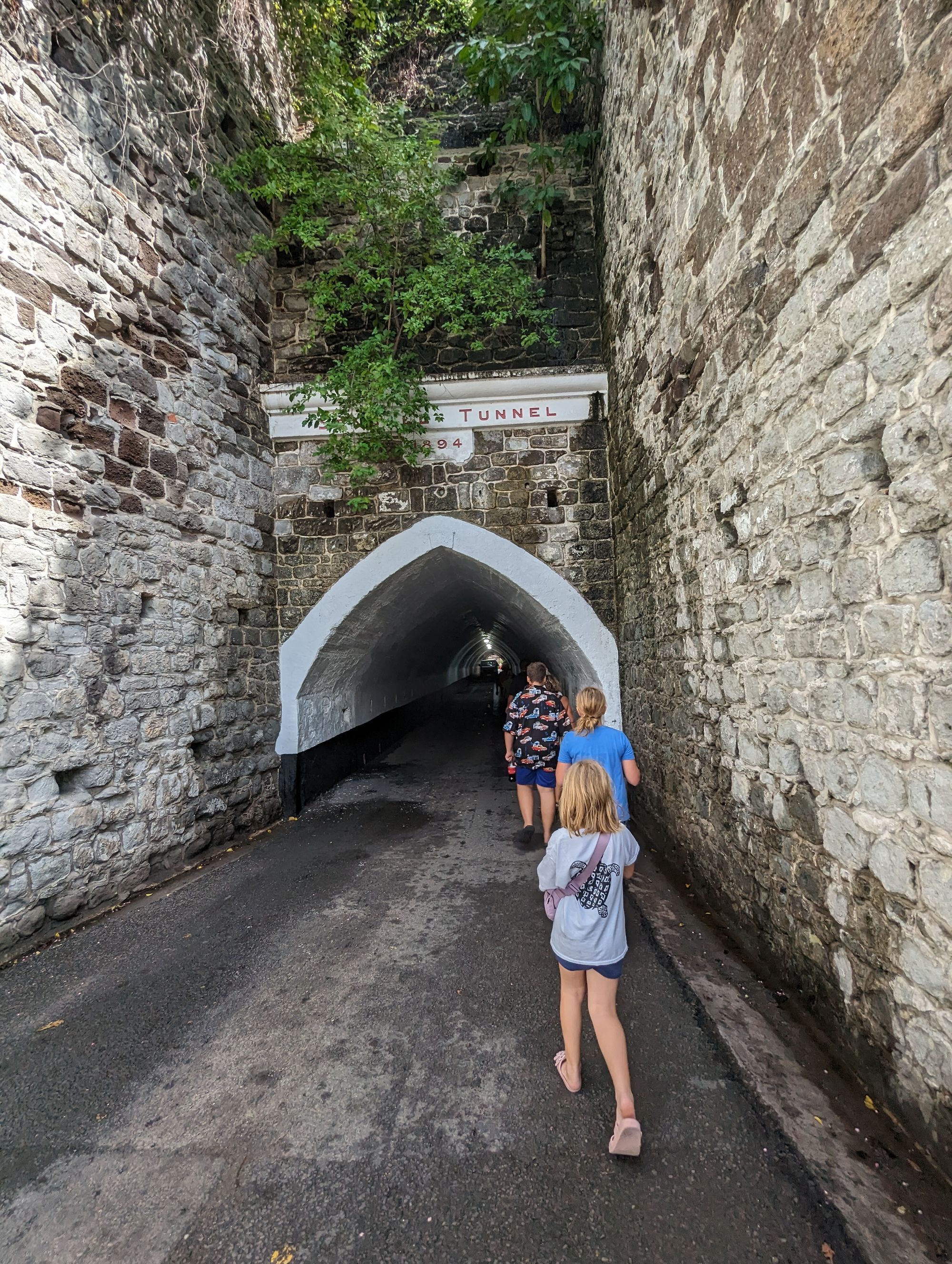 See the wet tire tracks? It's a tight fit. Fun fact for Austin - the Sendall Tunnel was built for horse carriages in 1894, which is why it is so narrow. Today it is used by both cars and pedestrians. Cars only drive one way (into downtown). Pedestrians walk both ways, but only on the left side of the road.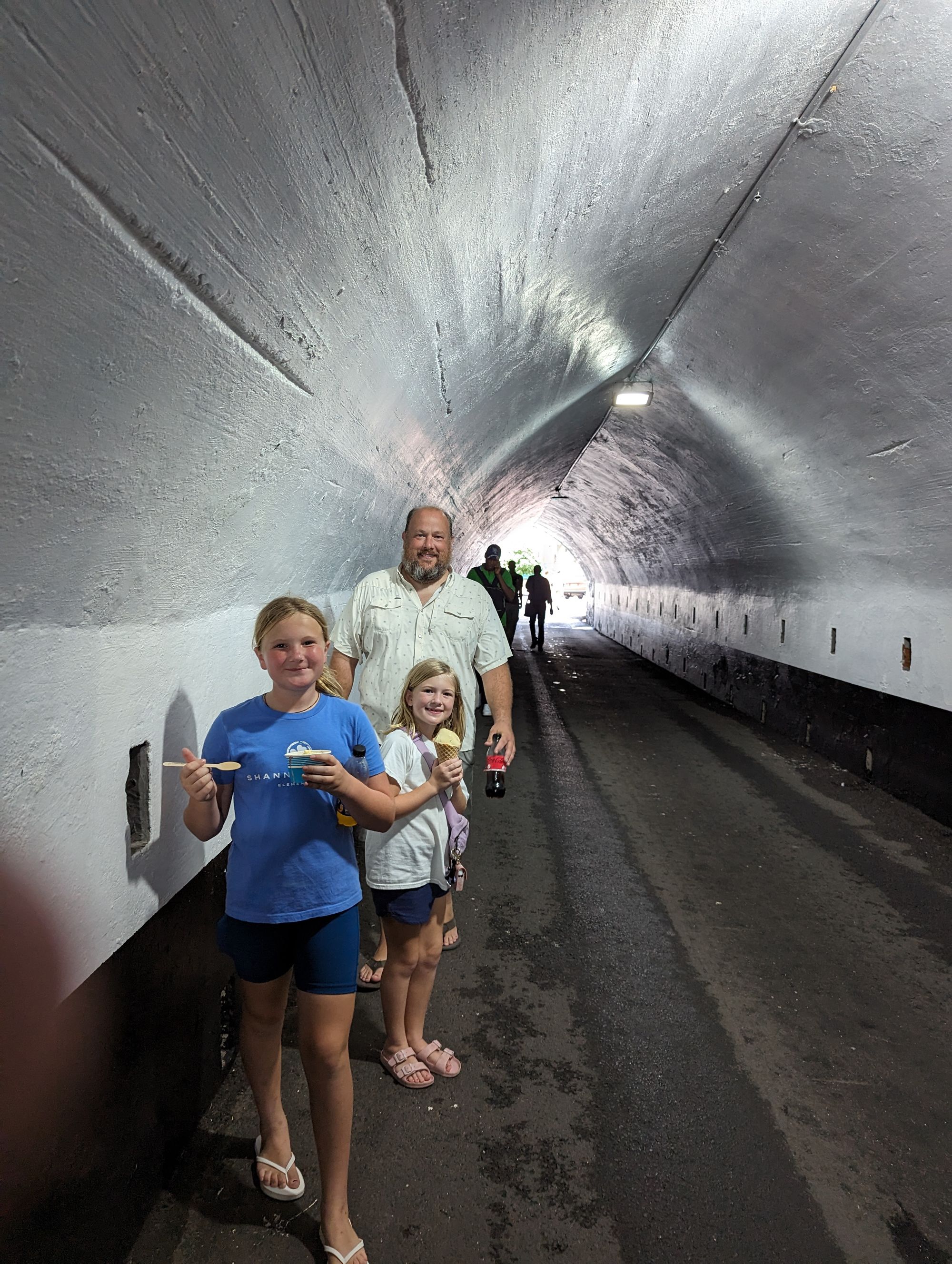 We ended the day with another rainbow on our dinghy ride back to the boat.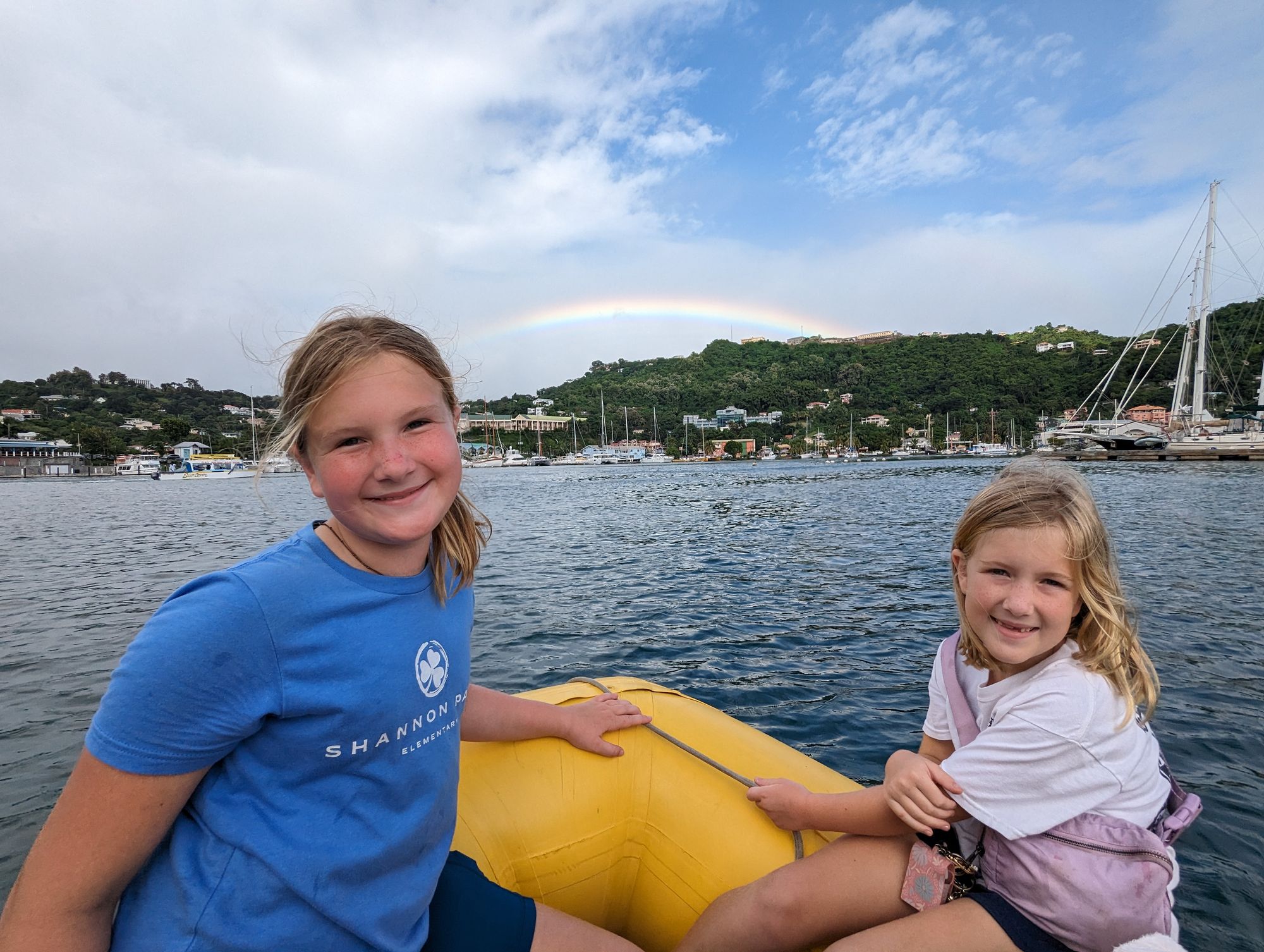 After dark we sat on deck and watched the cruise ship take off to their next destination (Trinidad).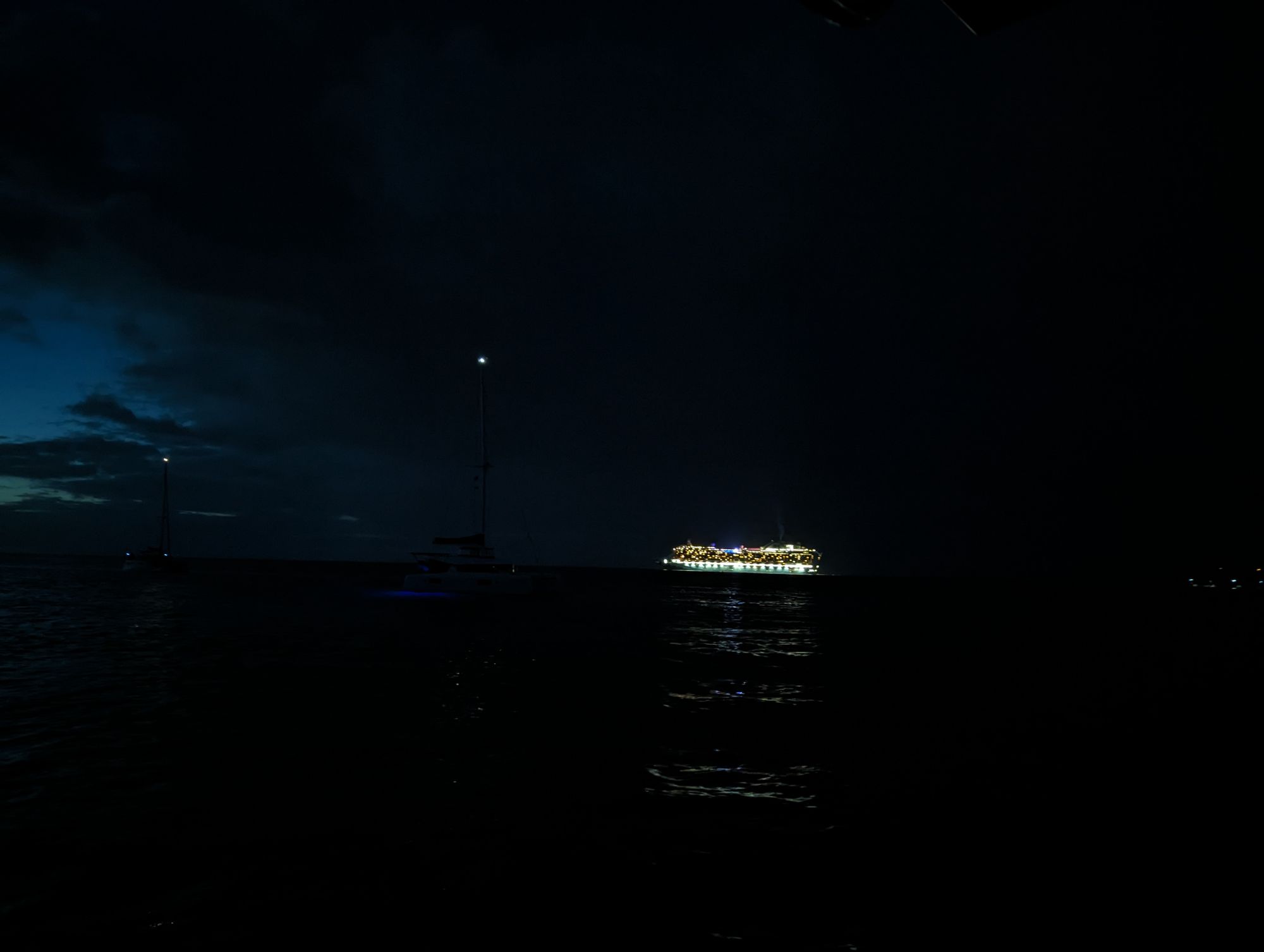 Want to see where we are? Subscribe on our website to access our location on a map.