This was a first... we woke up to a cruise ship anchored right outside our bus. This year Viking Cruises started a Lake Superior cruise that goes from Canada through Duluth to Michigan and ends in Wisconsin.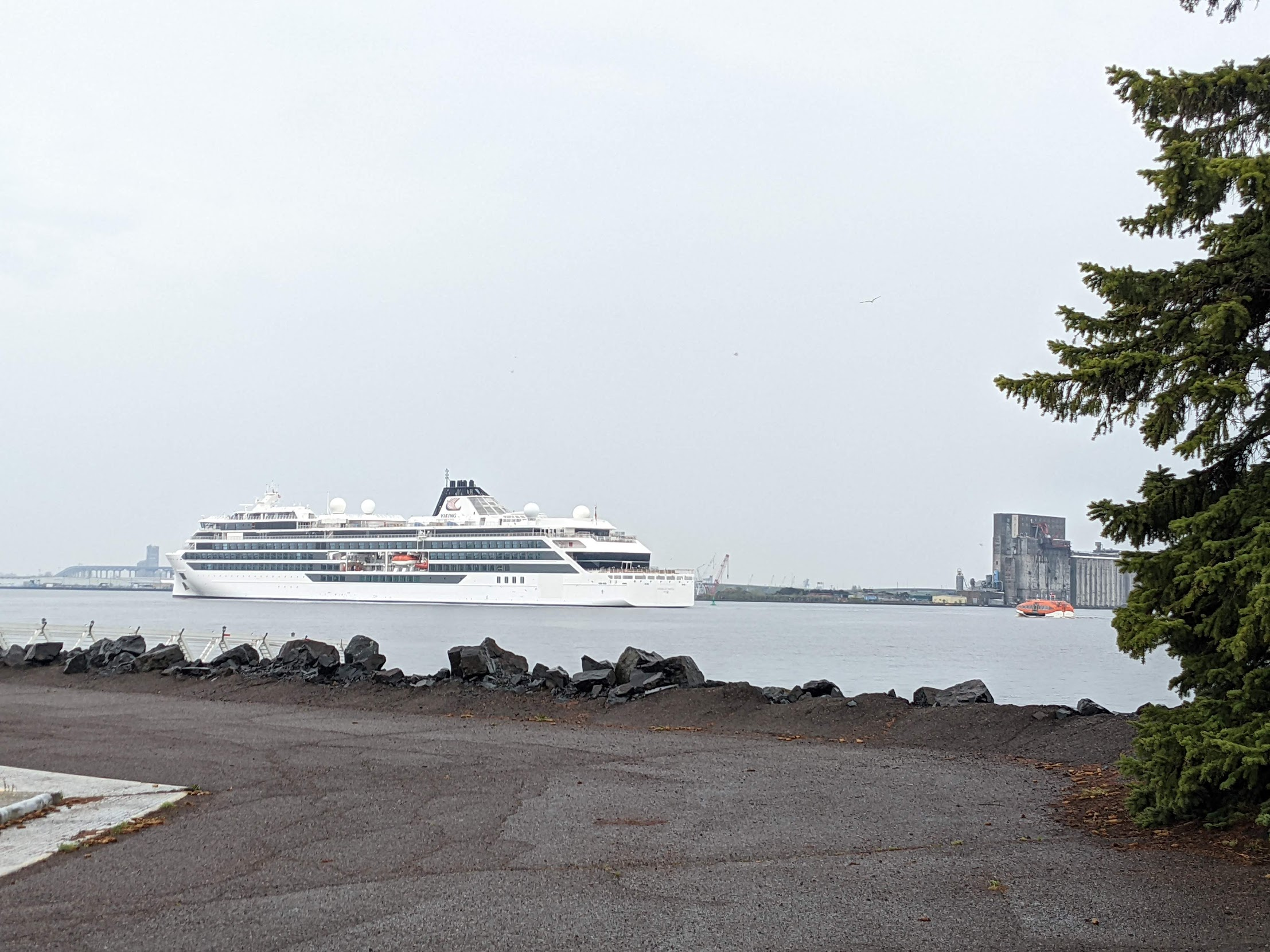 Today we had to head home again, but this time in the bus. But we can't leave Duluth without visiting the aquarium.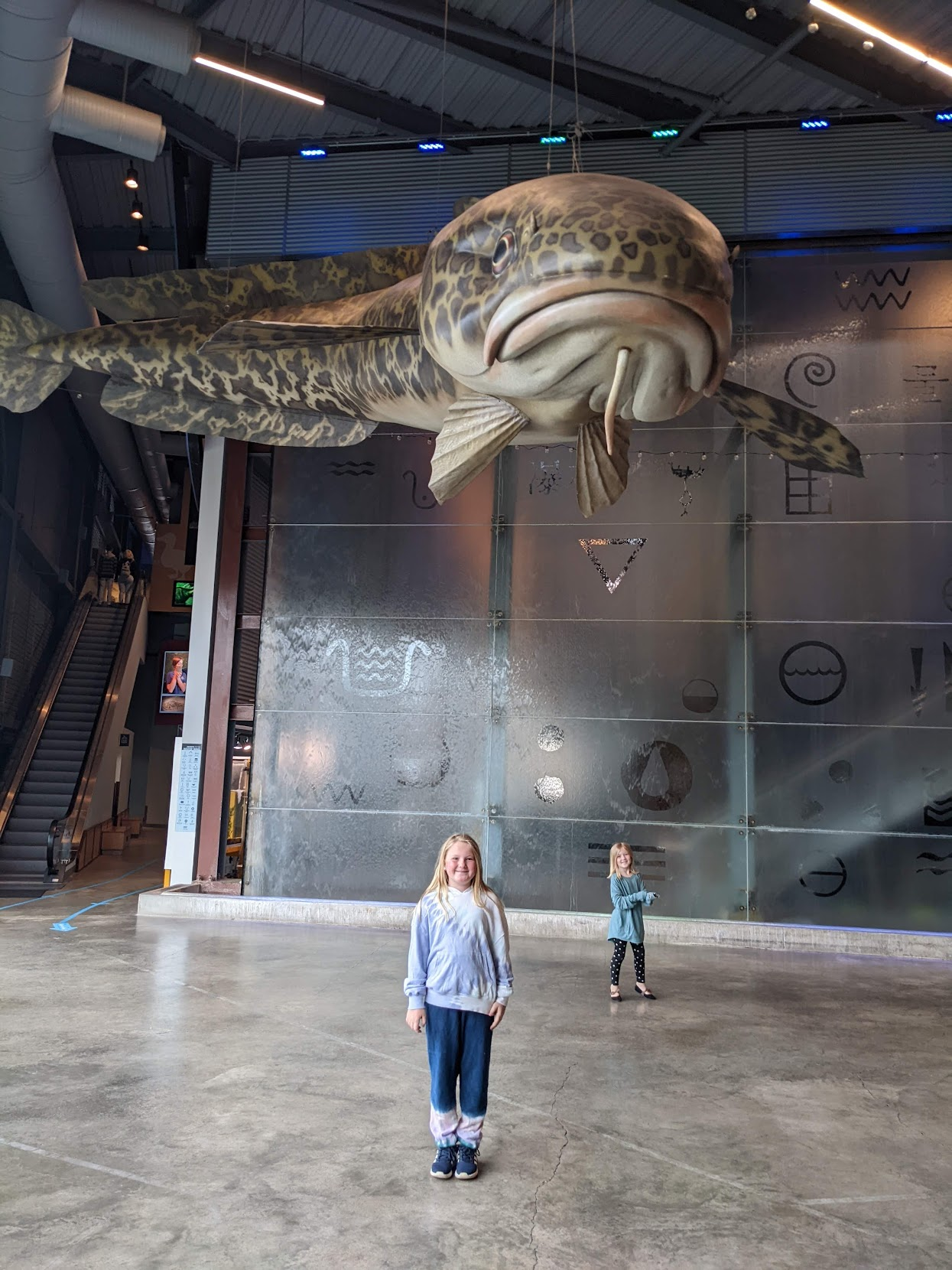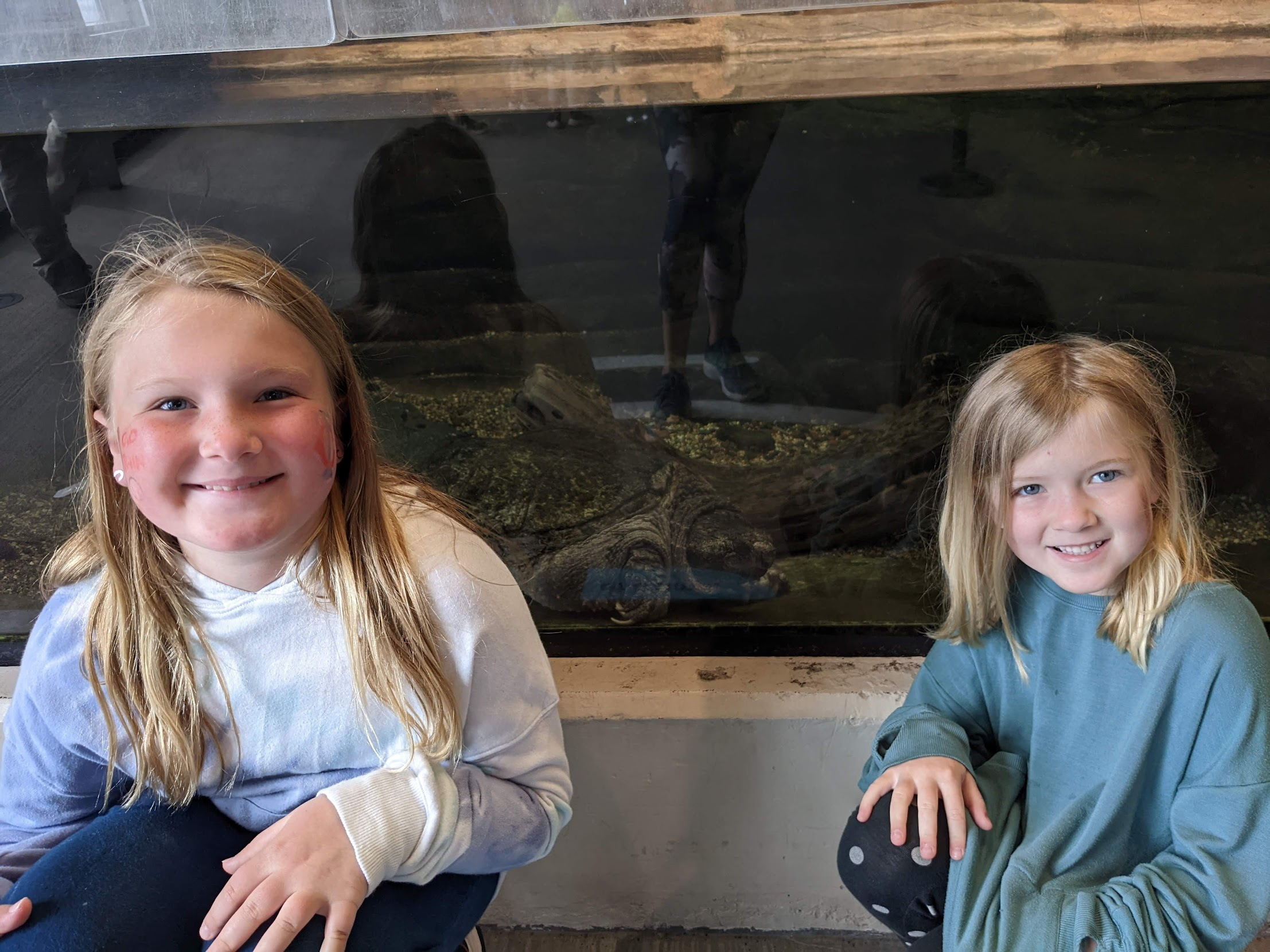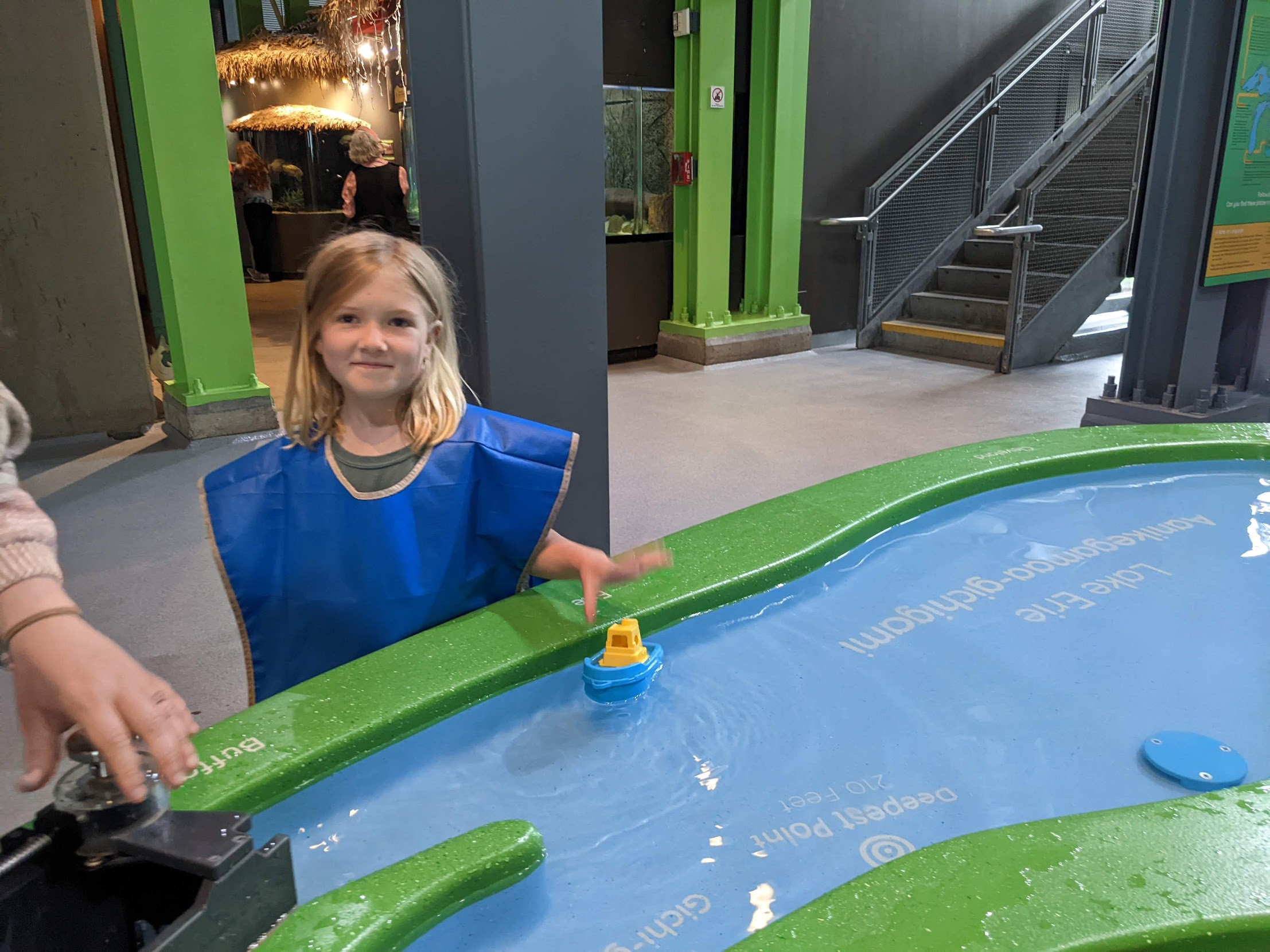 I love that recently Emma has been really interested in reading all the signs in the places we visit.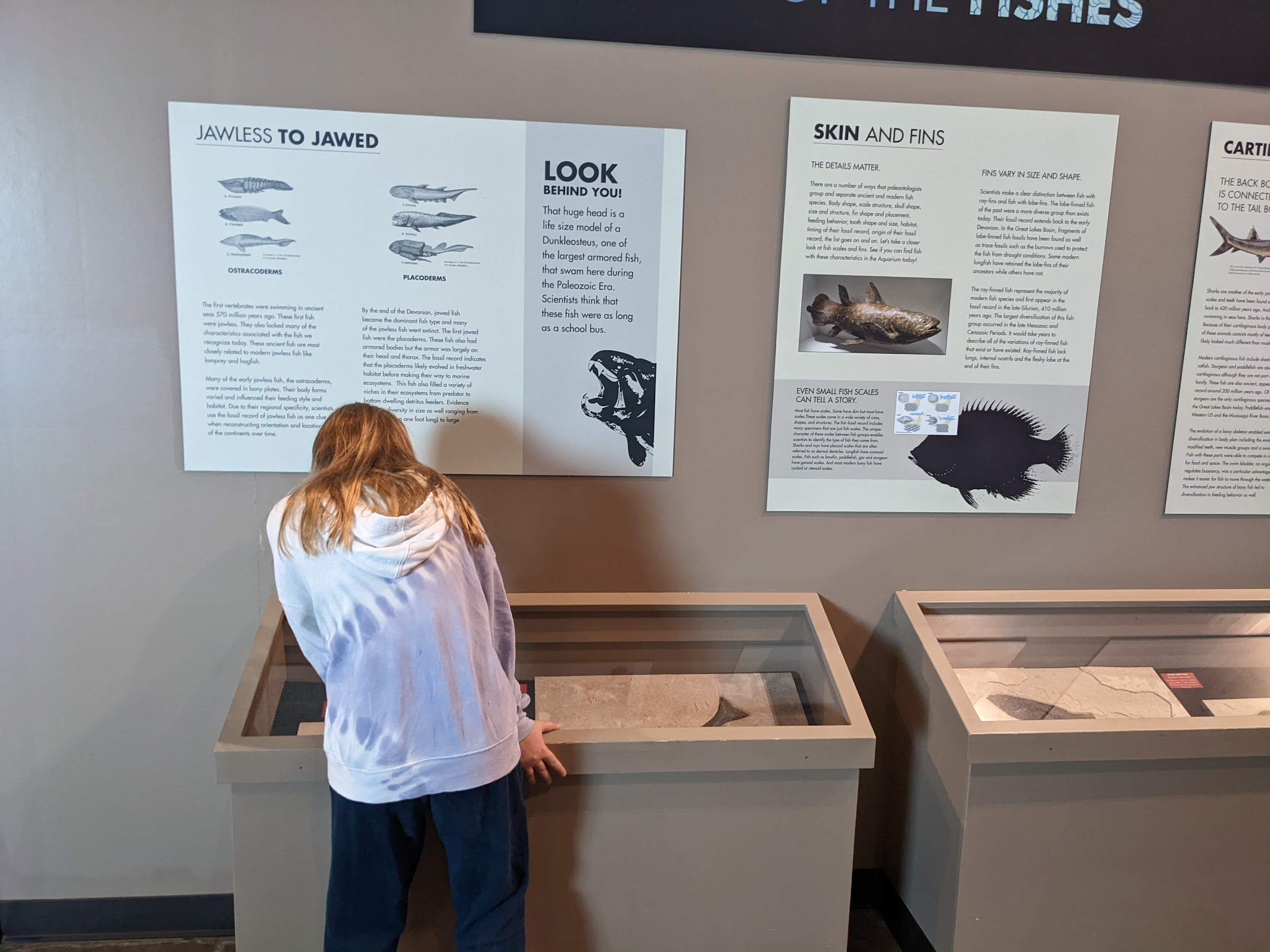 Petting animals will always be their favorite part about any place we go.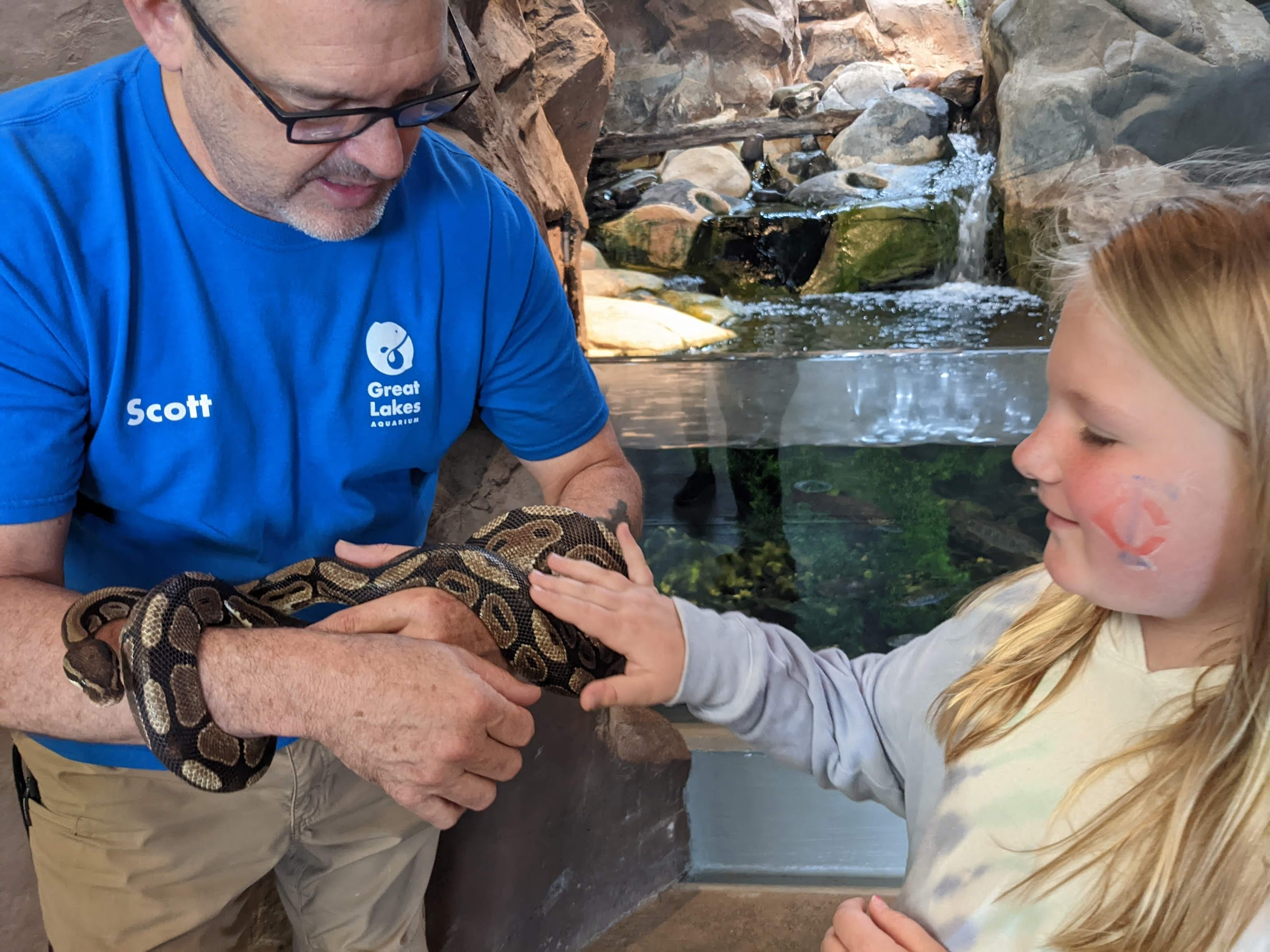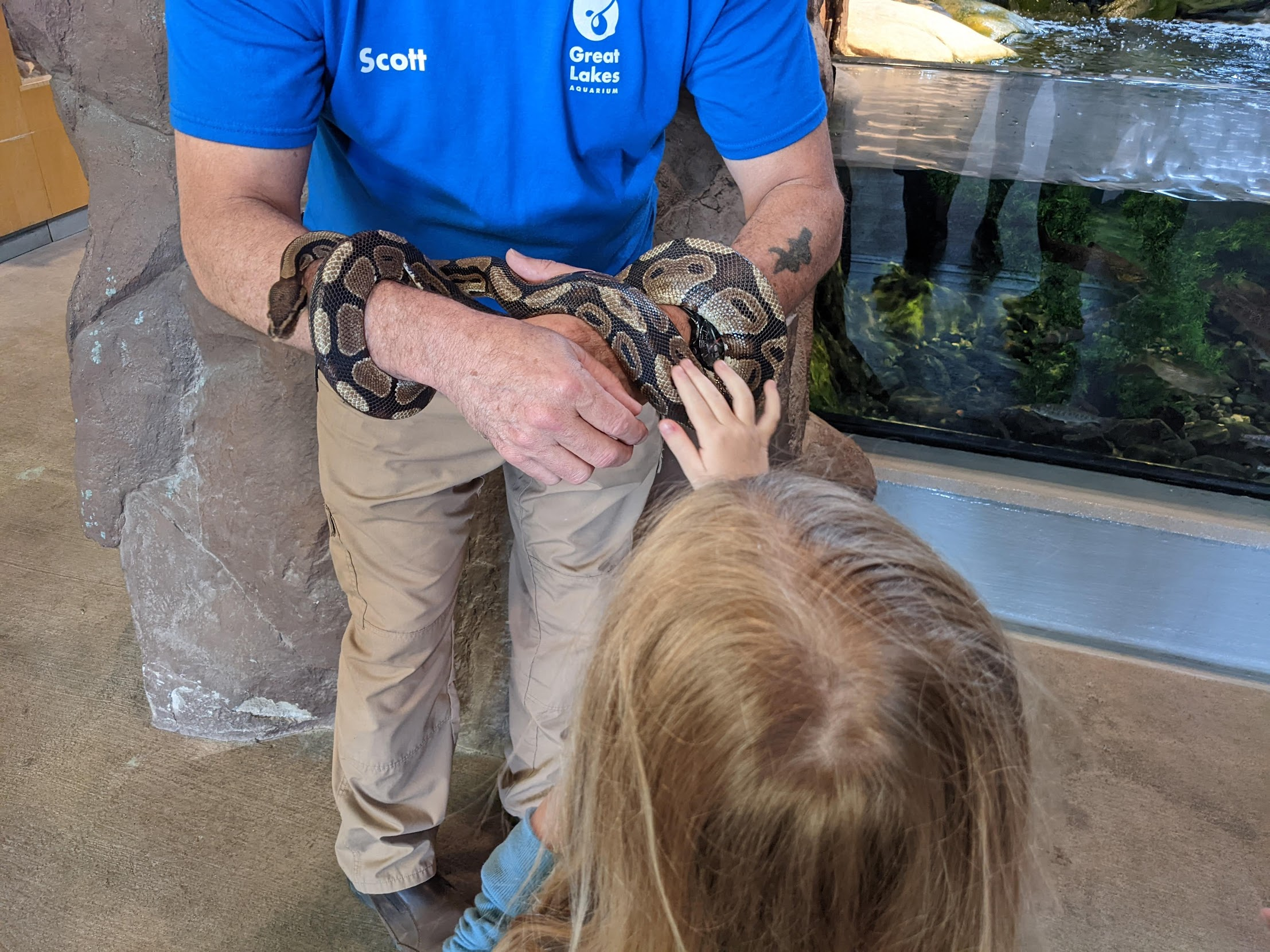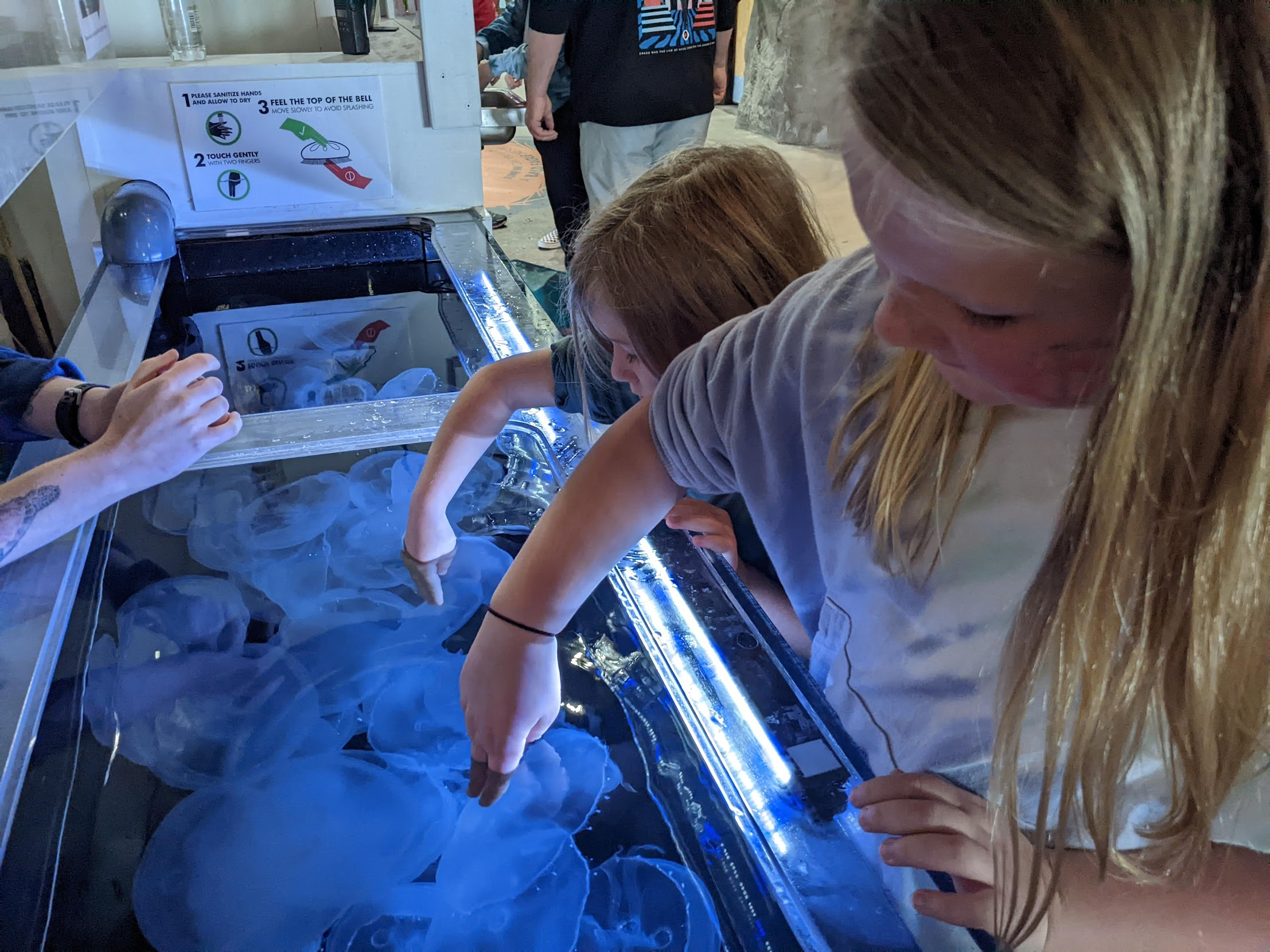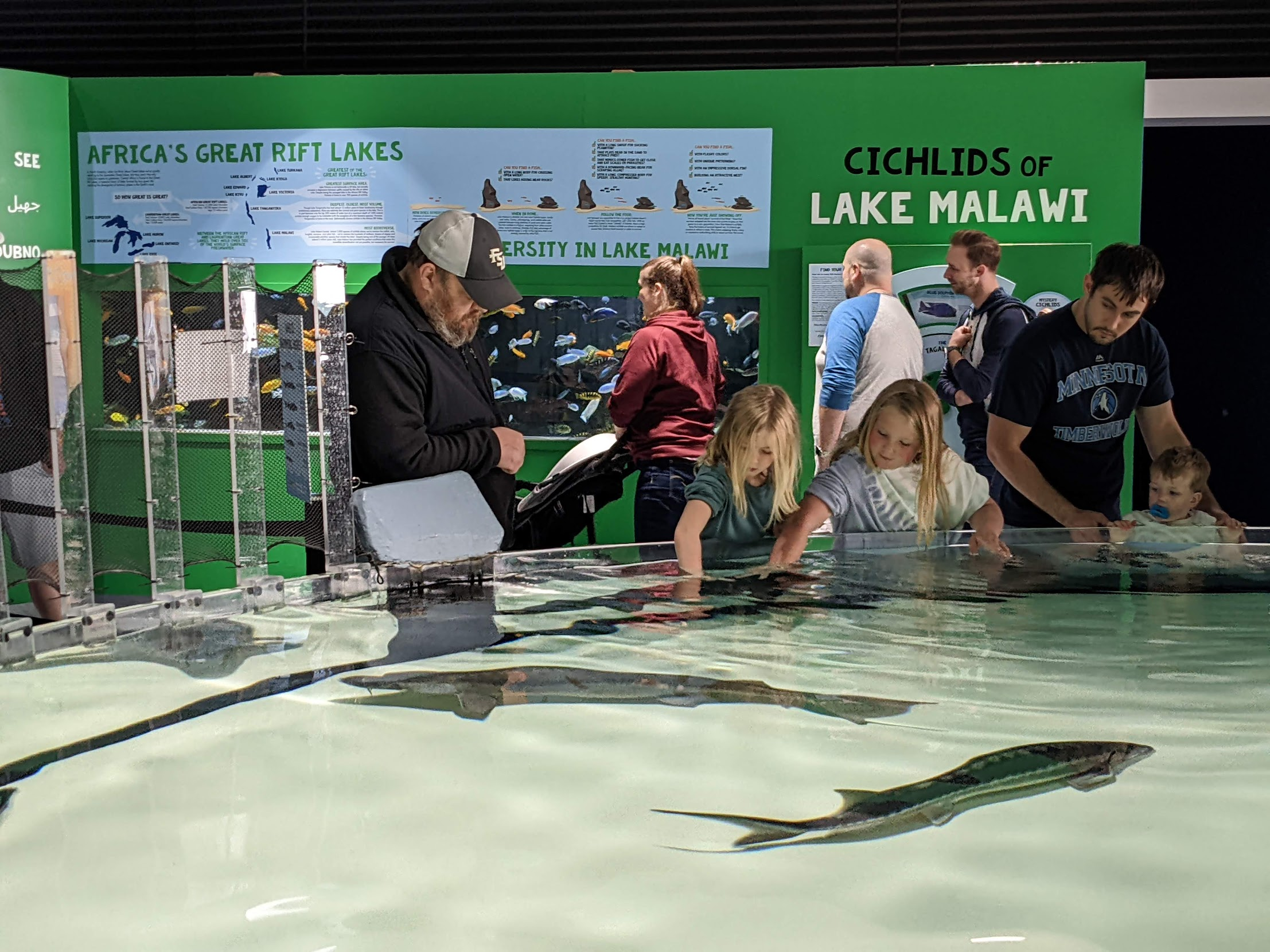 She is a goofball...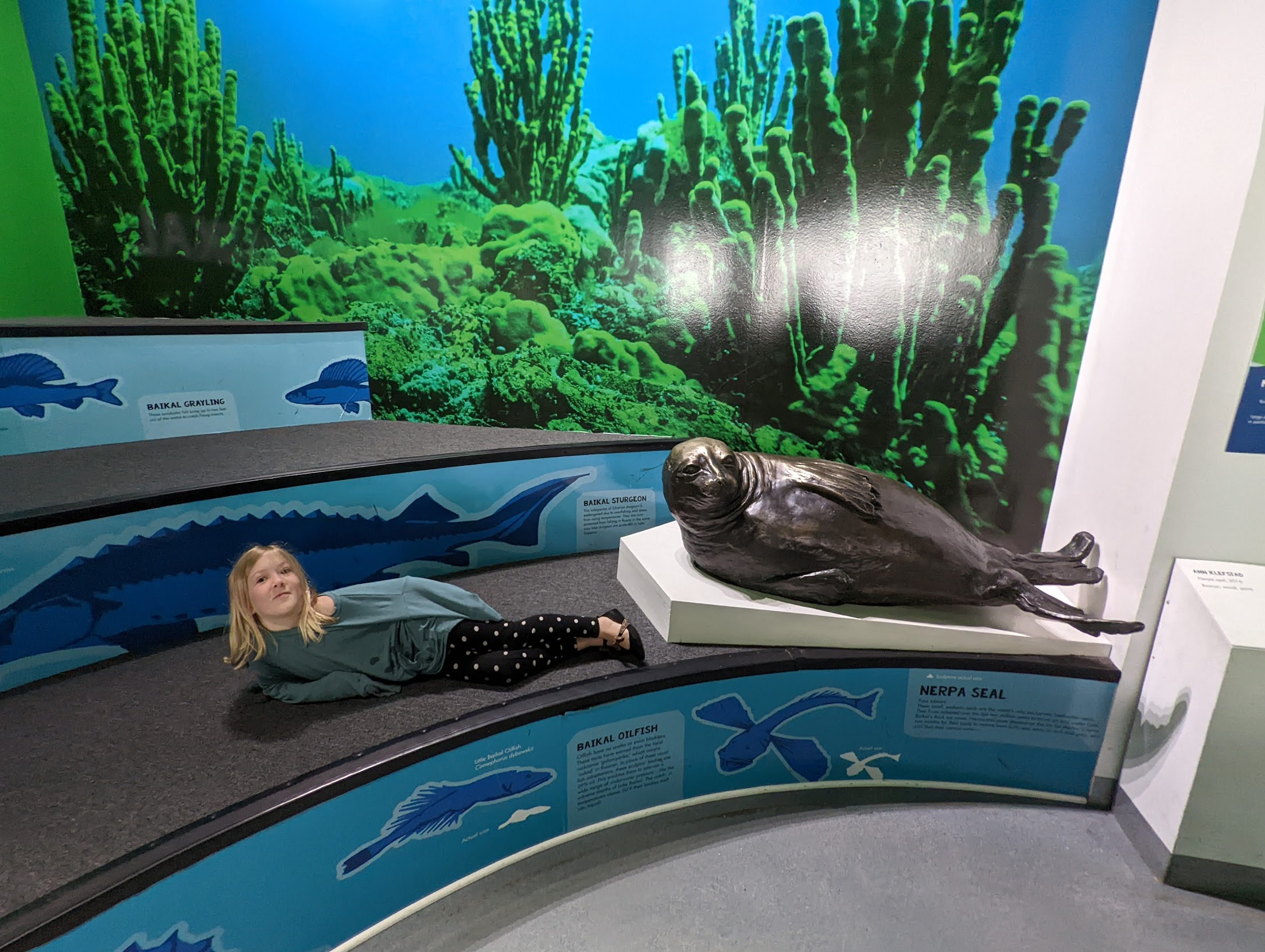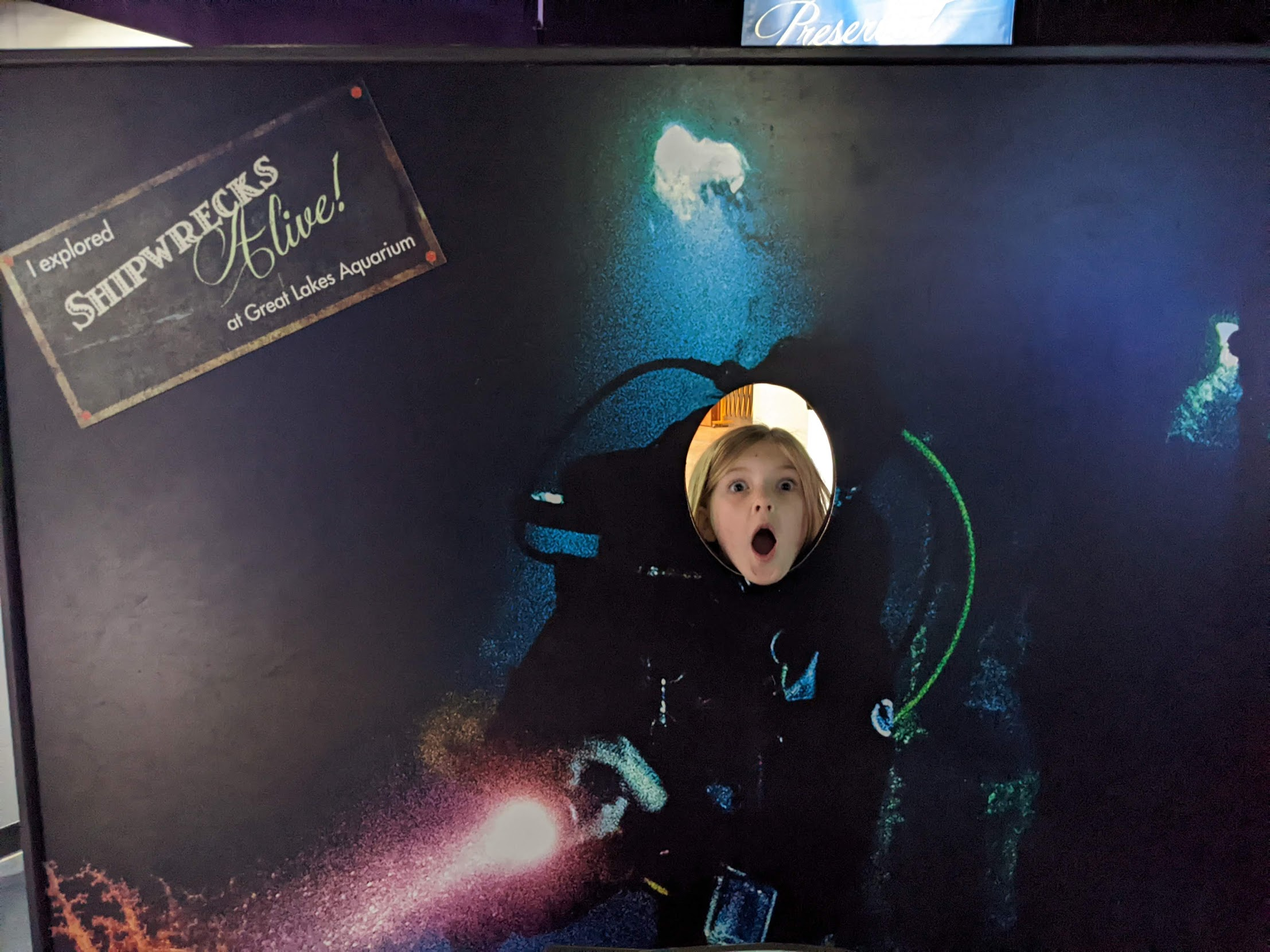 Our annual photo outside the aquarium (except in 2020 when everything was closed and apparently I didn't get one in 2019 either).