This week is our last camping trip of the summer... and we saved the best for last (or so we thought). The girls absolute favorite campground is Kamp Dels. The girls love it for the petting zoo, playgrounds, water park, ice cream and arcade. Wisconsin has a comparable campground that we've never been to but a lot of people have raved how it is so much better than Kamp Dels. This summer we thought we'd give it a try.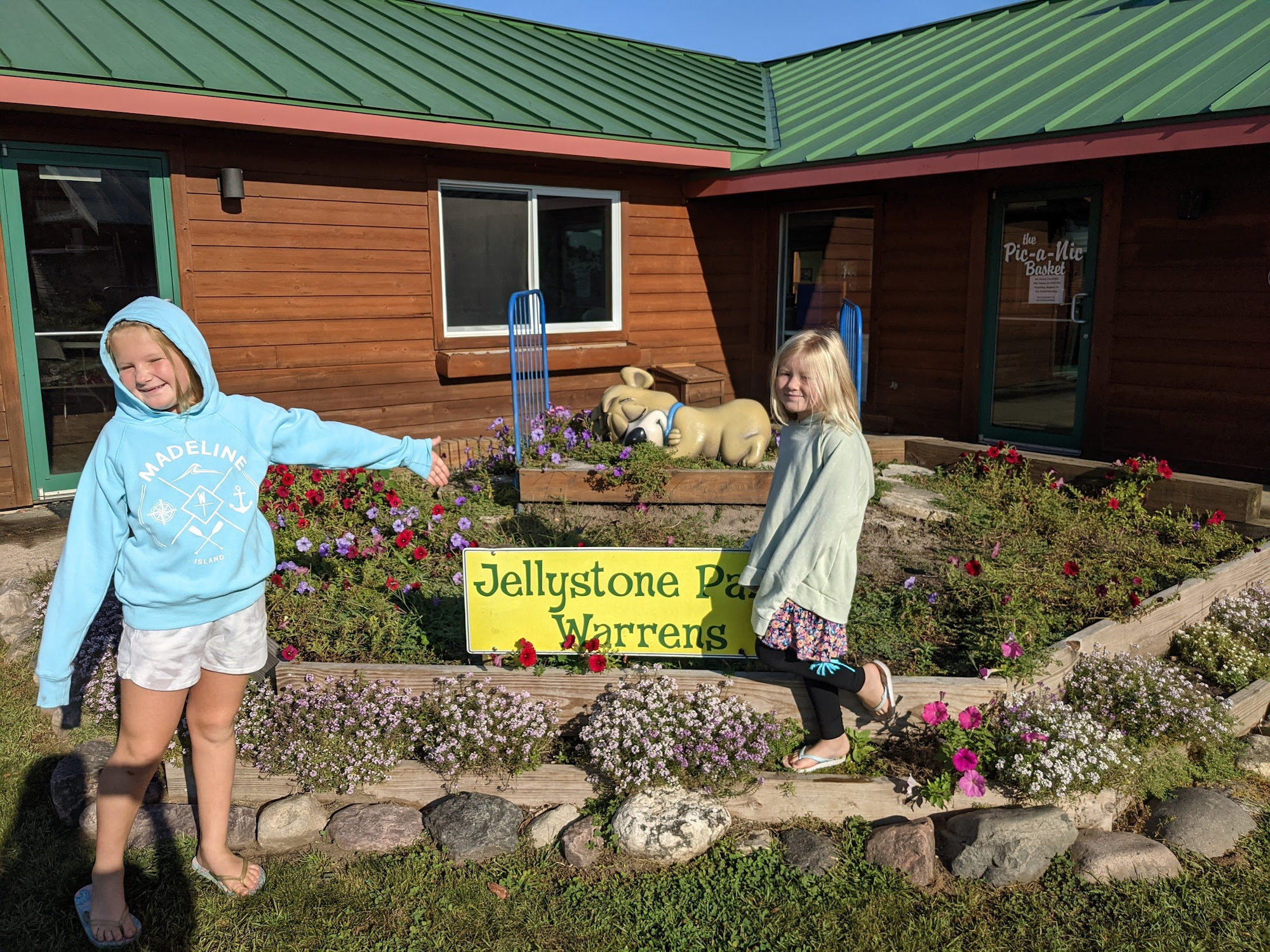 I booked almost a full week here so Braden could work from the bus during the week while the girls and I spend our days at the water park. Well... we arrived Tuesday night to find out the office closed early for a staff meeting. When I showed up at the office on Wednesday morning to check in they let us know that the water park would be closed until Friday. Uh what?!? We debated leaving to another campground, but it is Labor Day weekend so that was going to be impossible. We ended up choosing to try to make the best of it...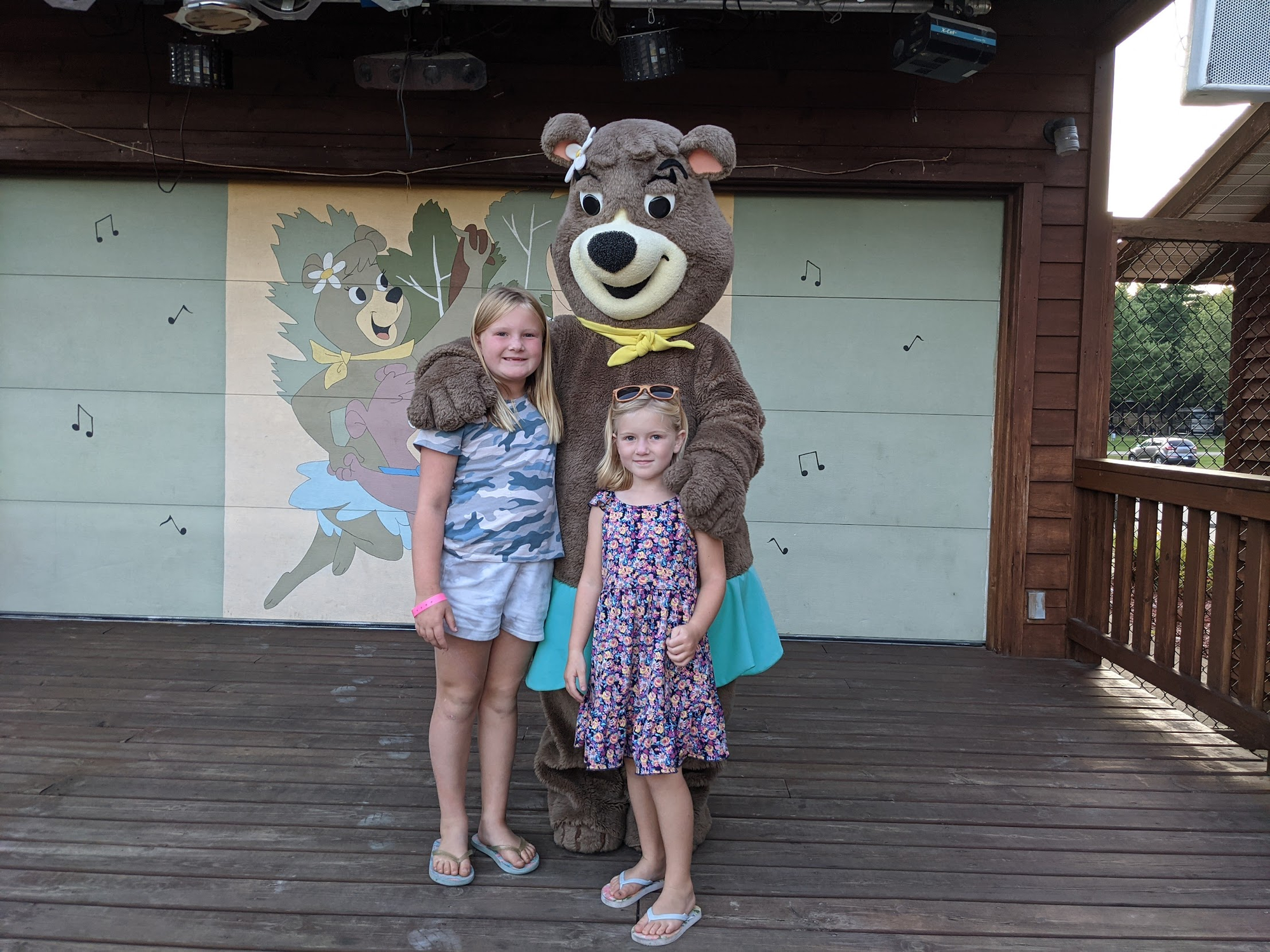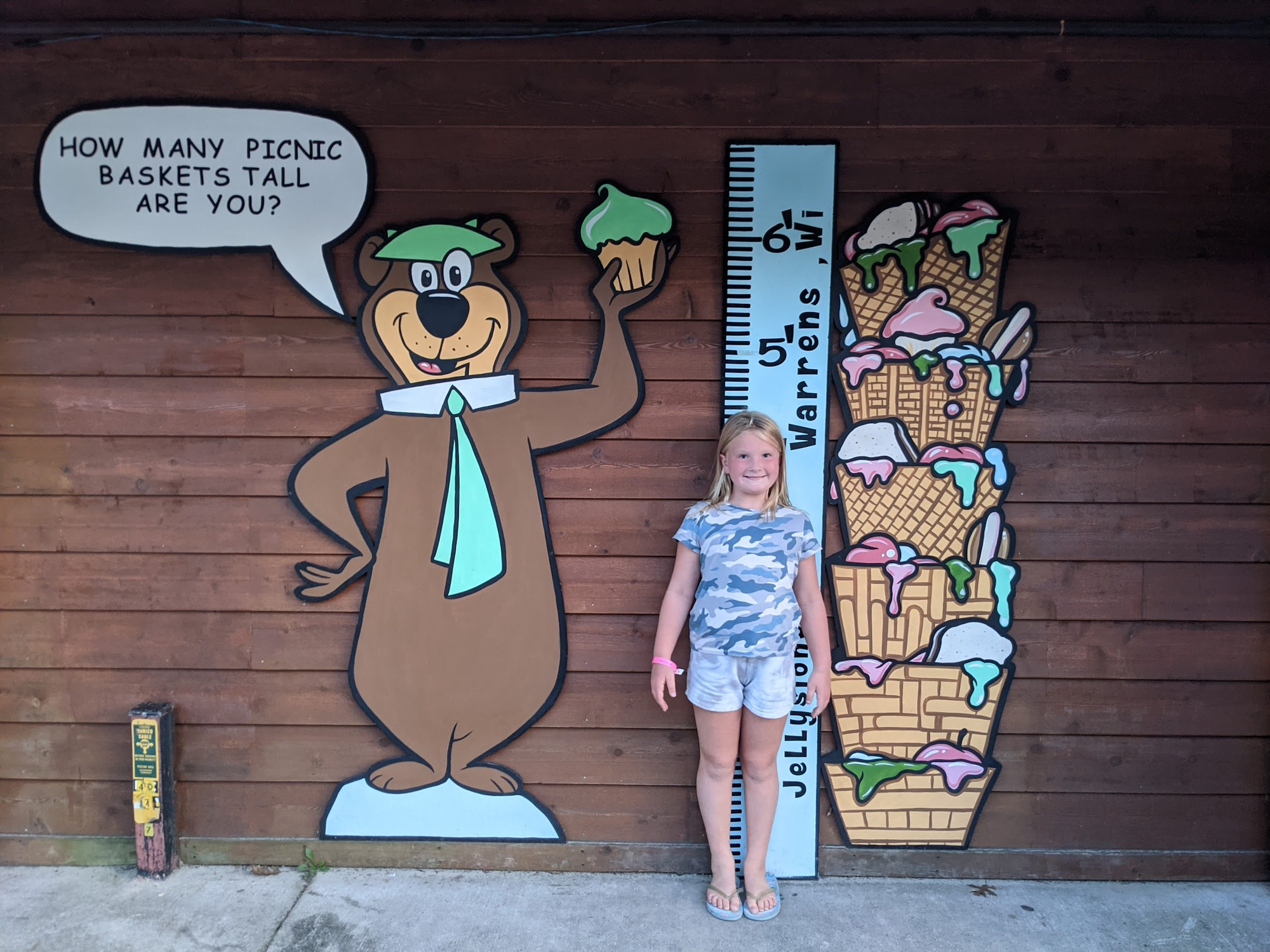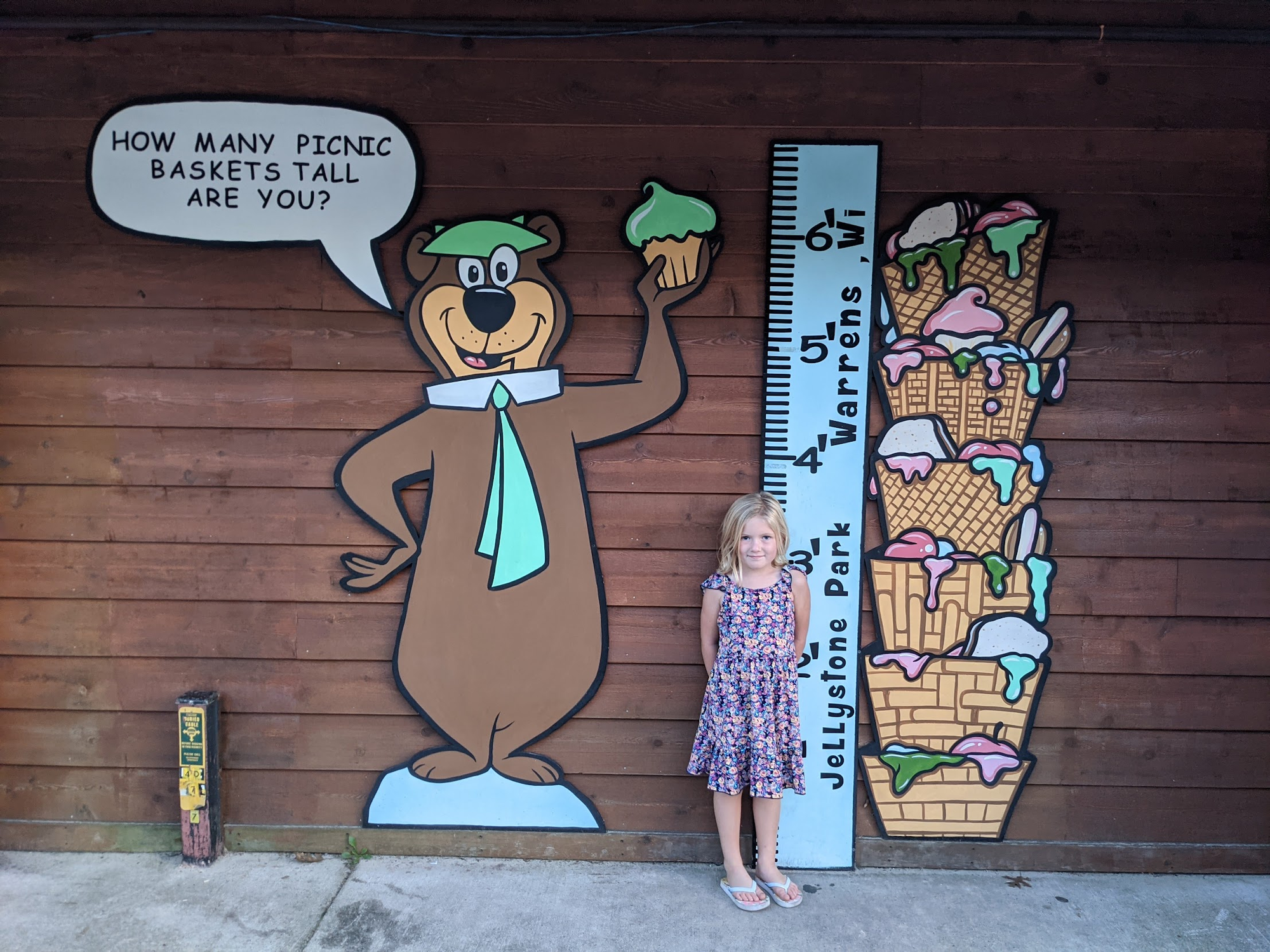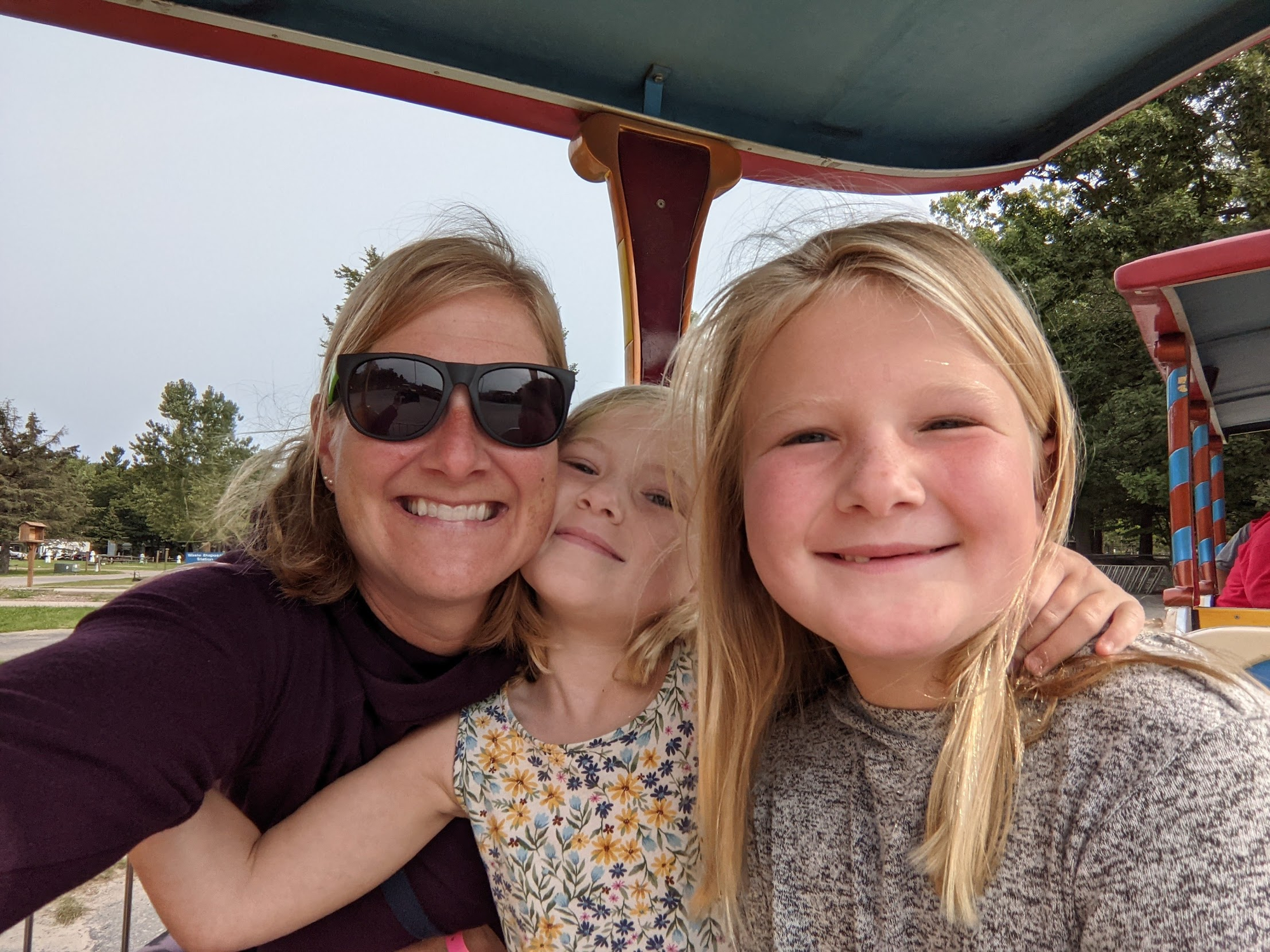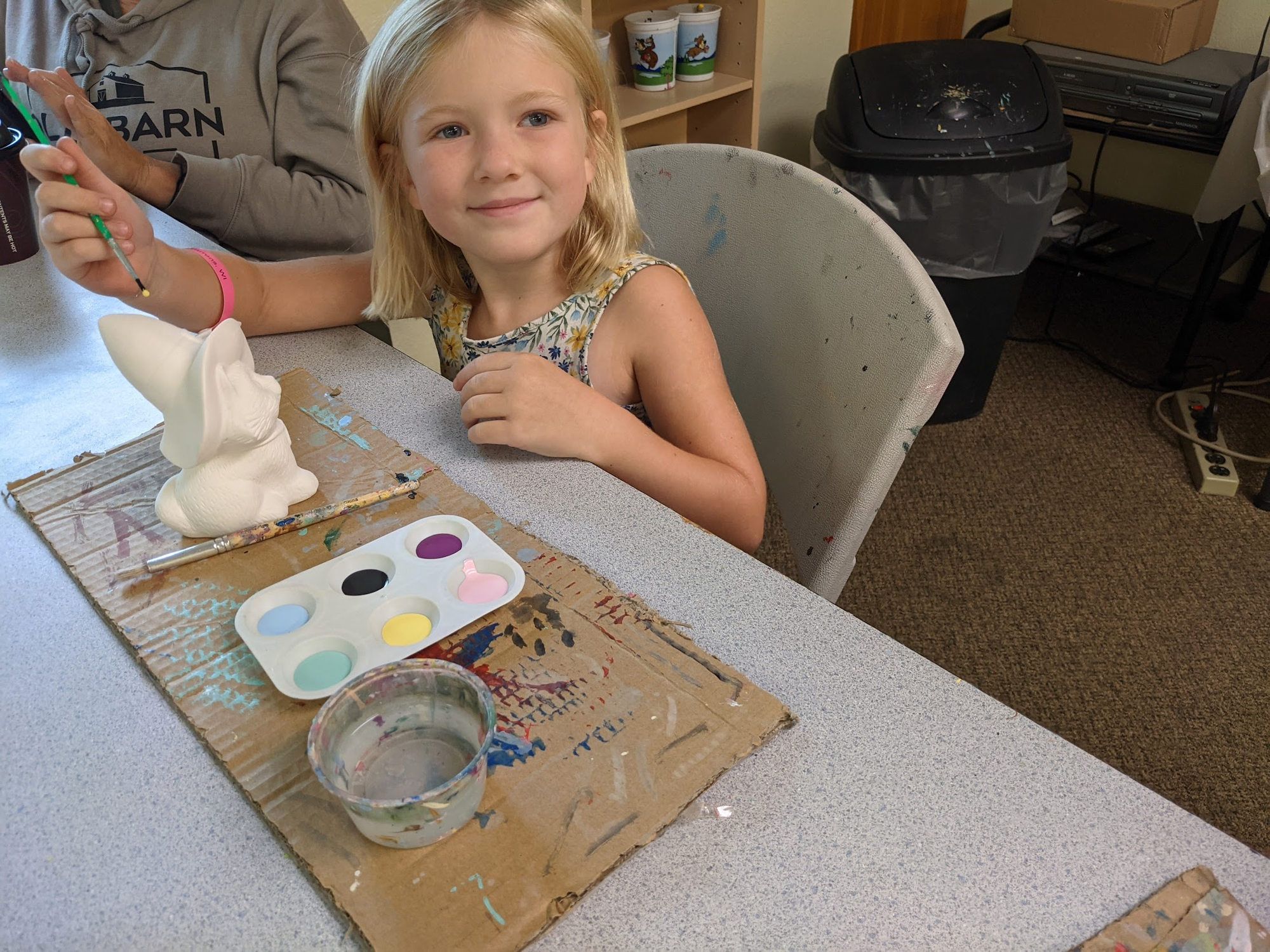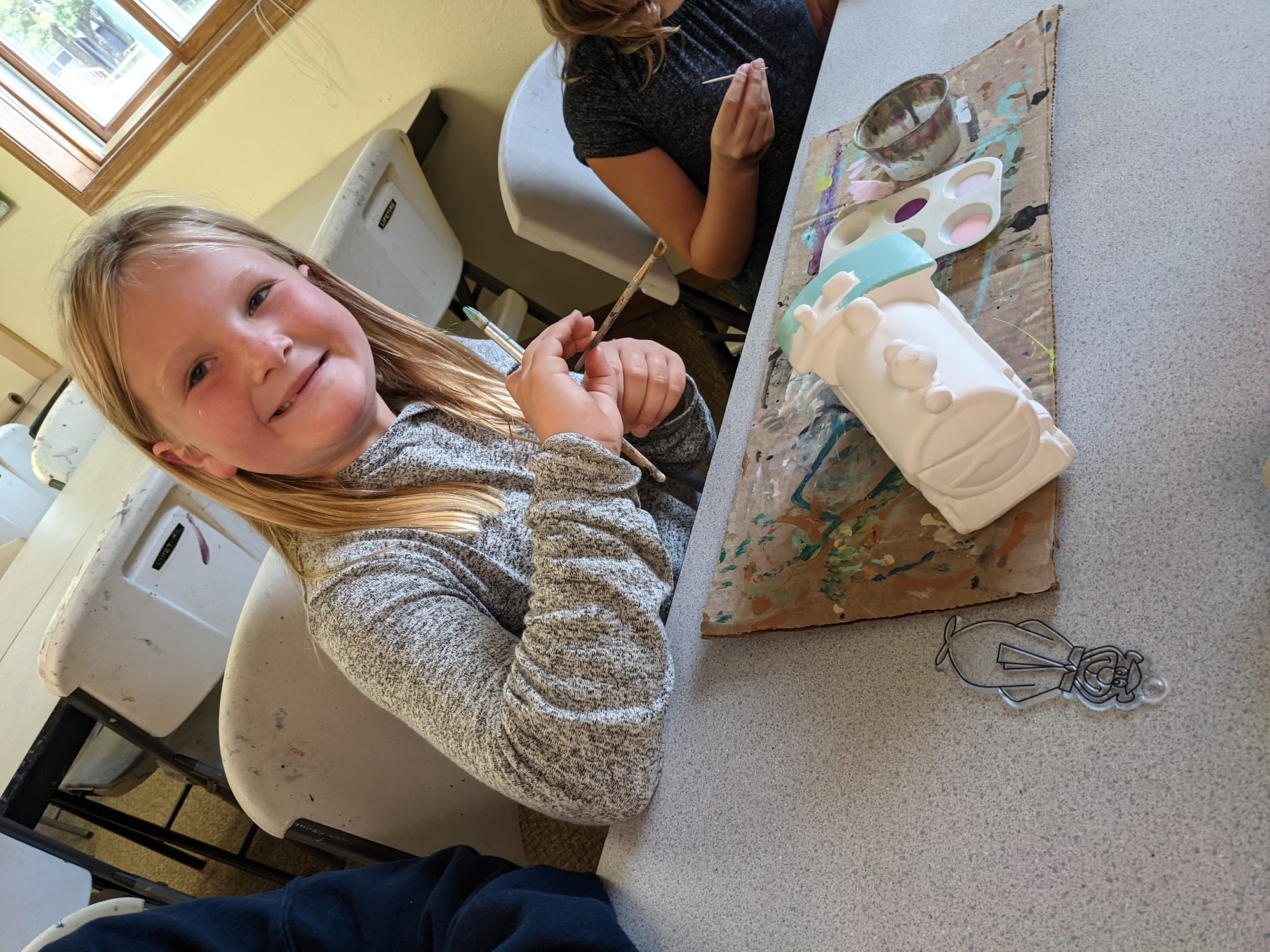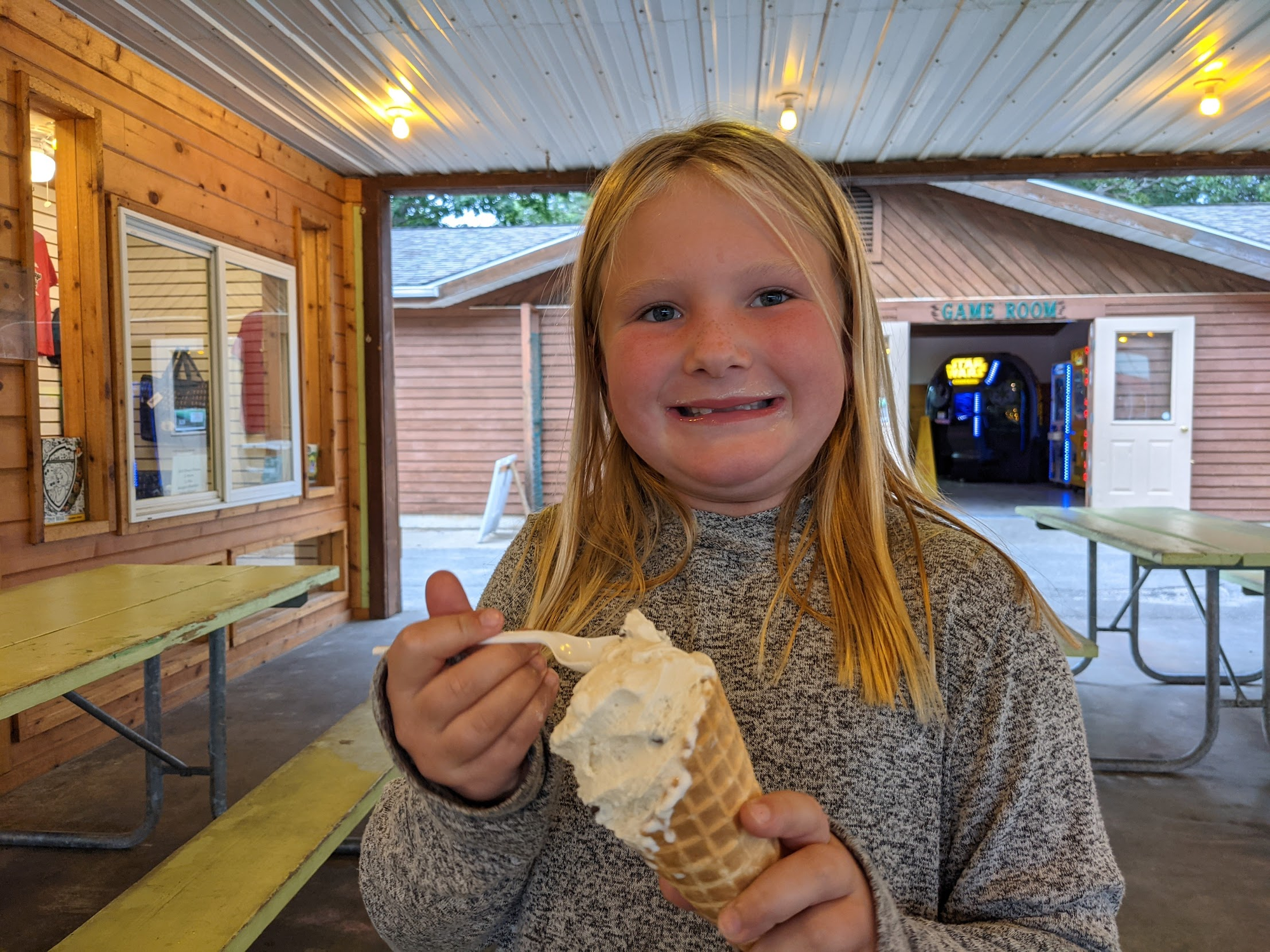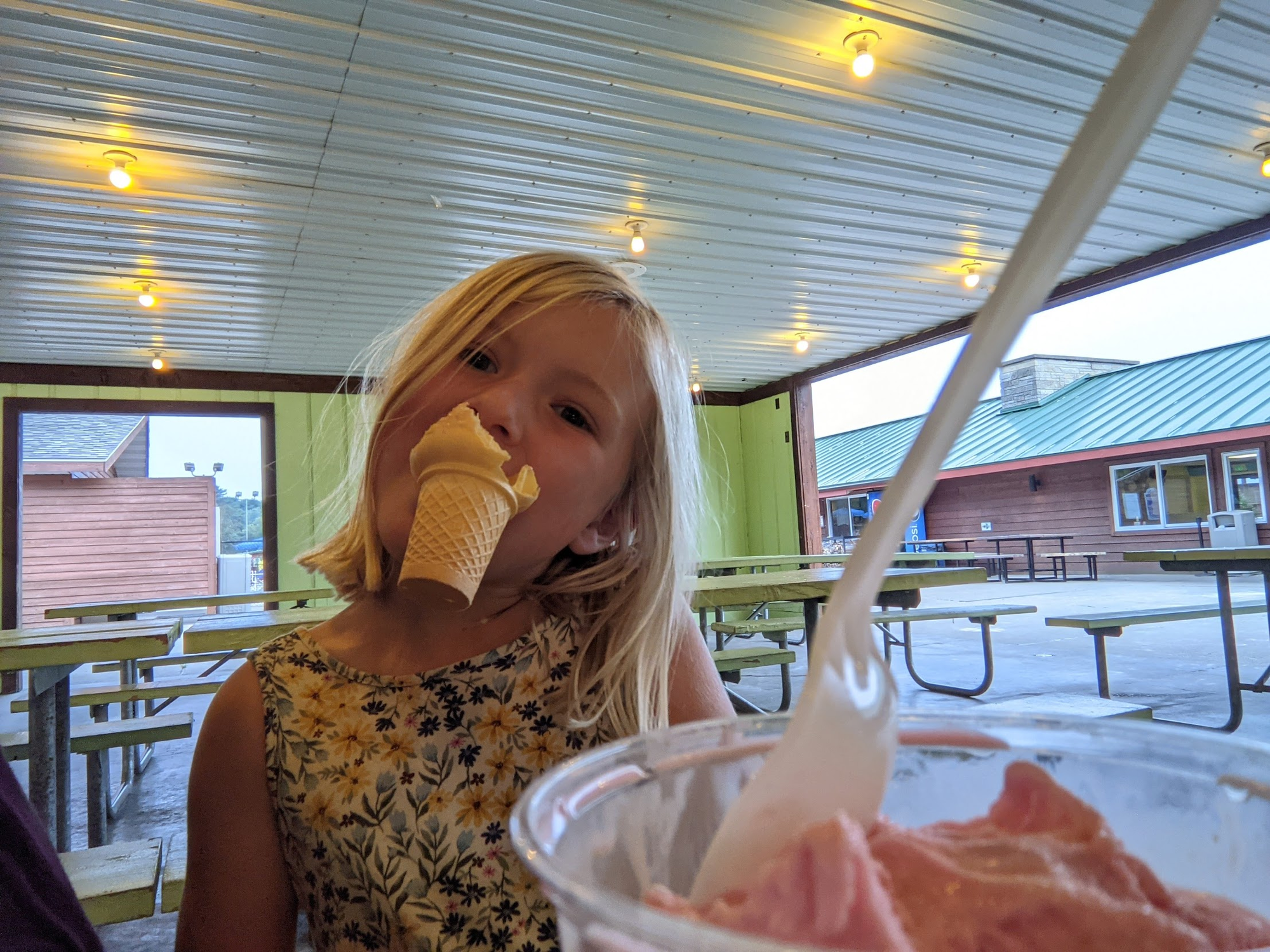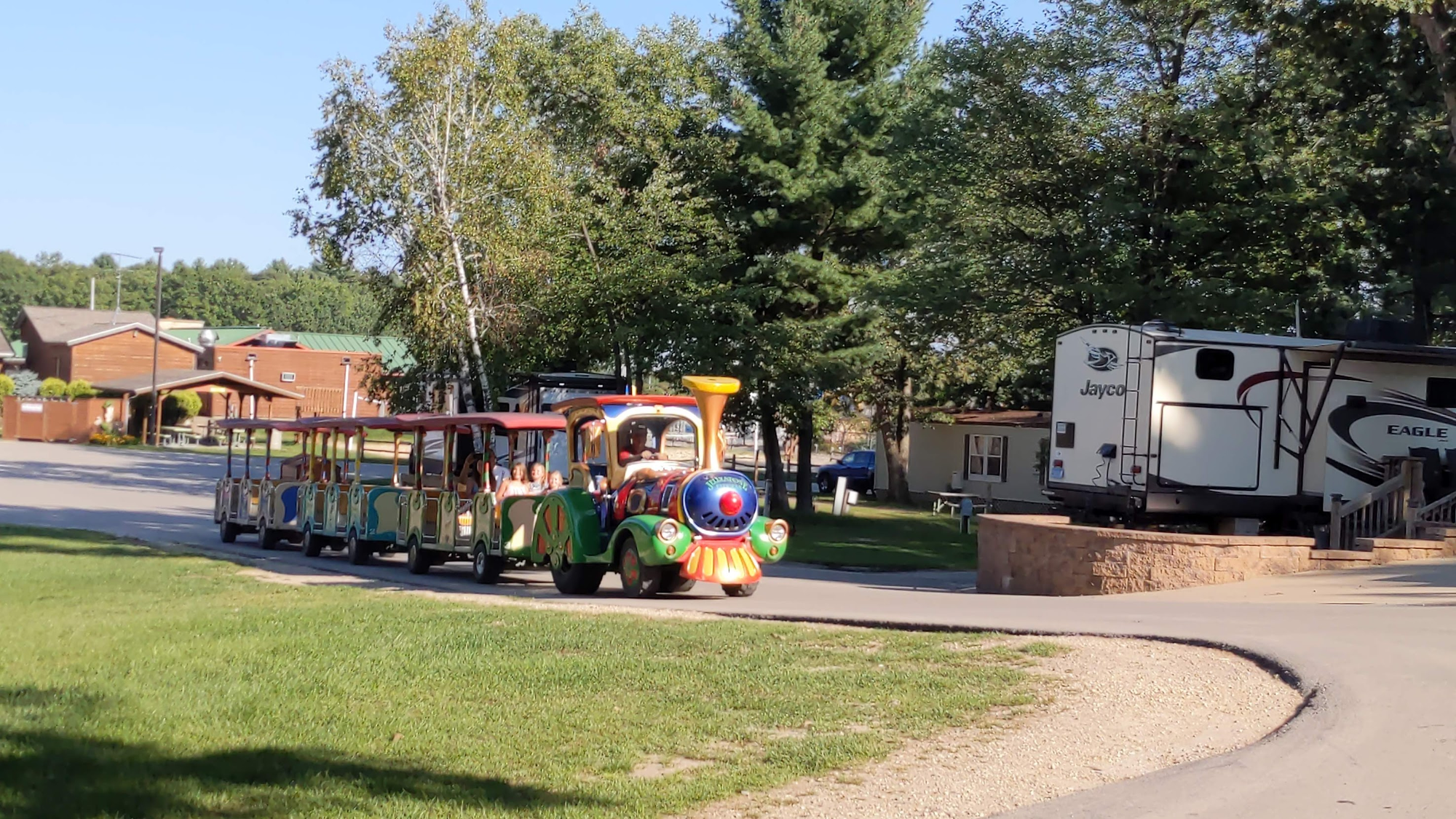 Friday when the water park is supposed to open has a high of 63 and 70% chance of rain, so I don't think the water park is going to happen. Luckily we found out the resort next door offers day passes to their indoor water park.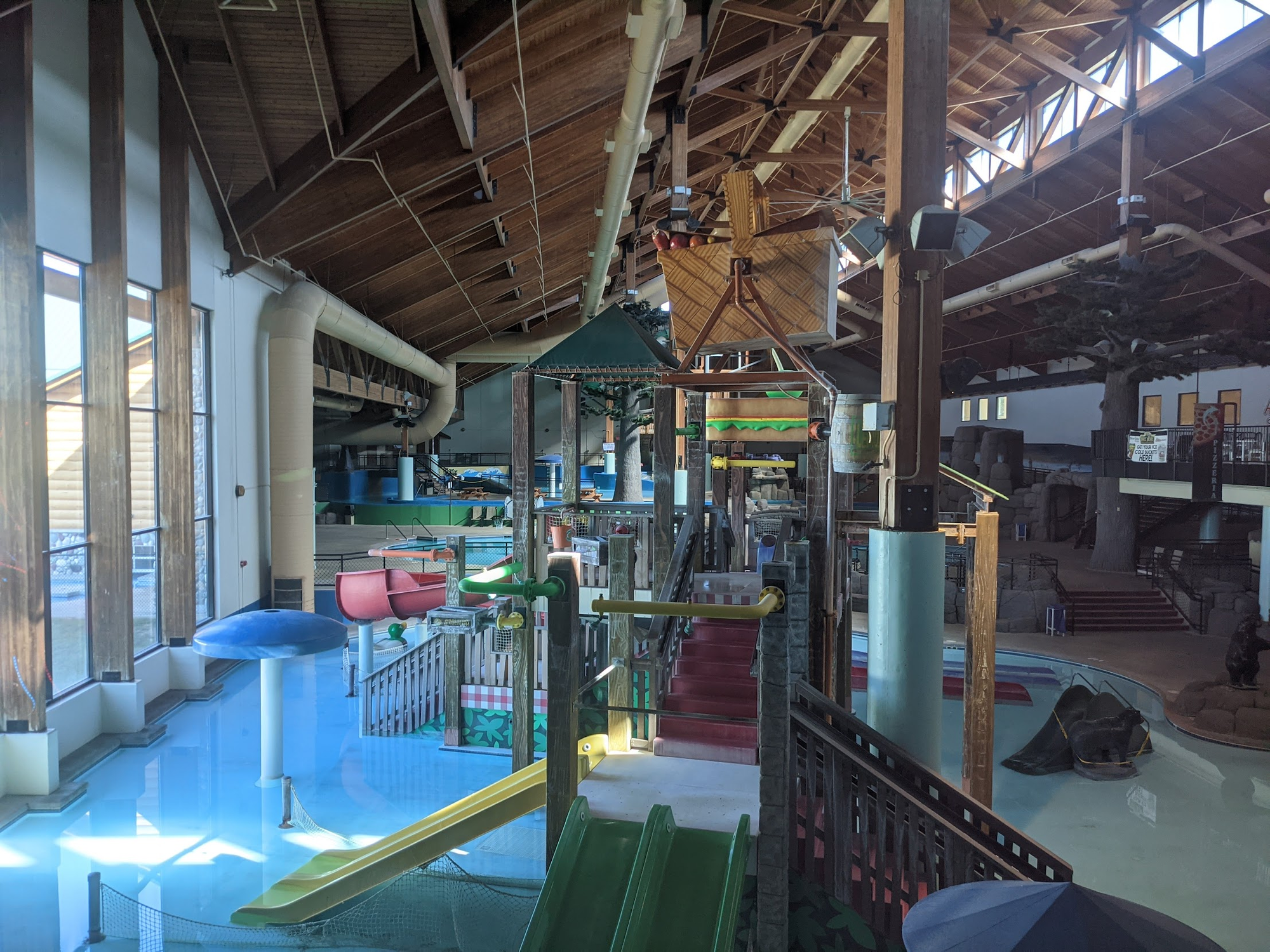 Also... Emma lost another tooth!