Today was our final full day at the campground, and I have to admit we are all ready to go home. Olivia said tonight she can't wait to take a bath and sleep in her bed tomorrow. I can't blame her. We've been going pretty much non-stop all day every day since we got here a week ago. This afternoon we rented a pontoon boat one last time.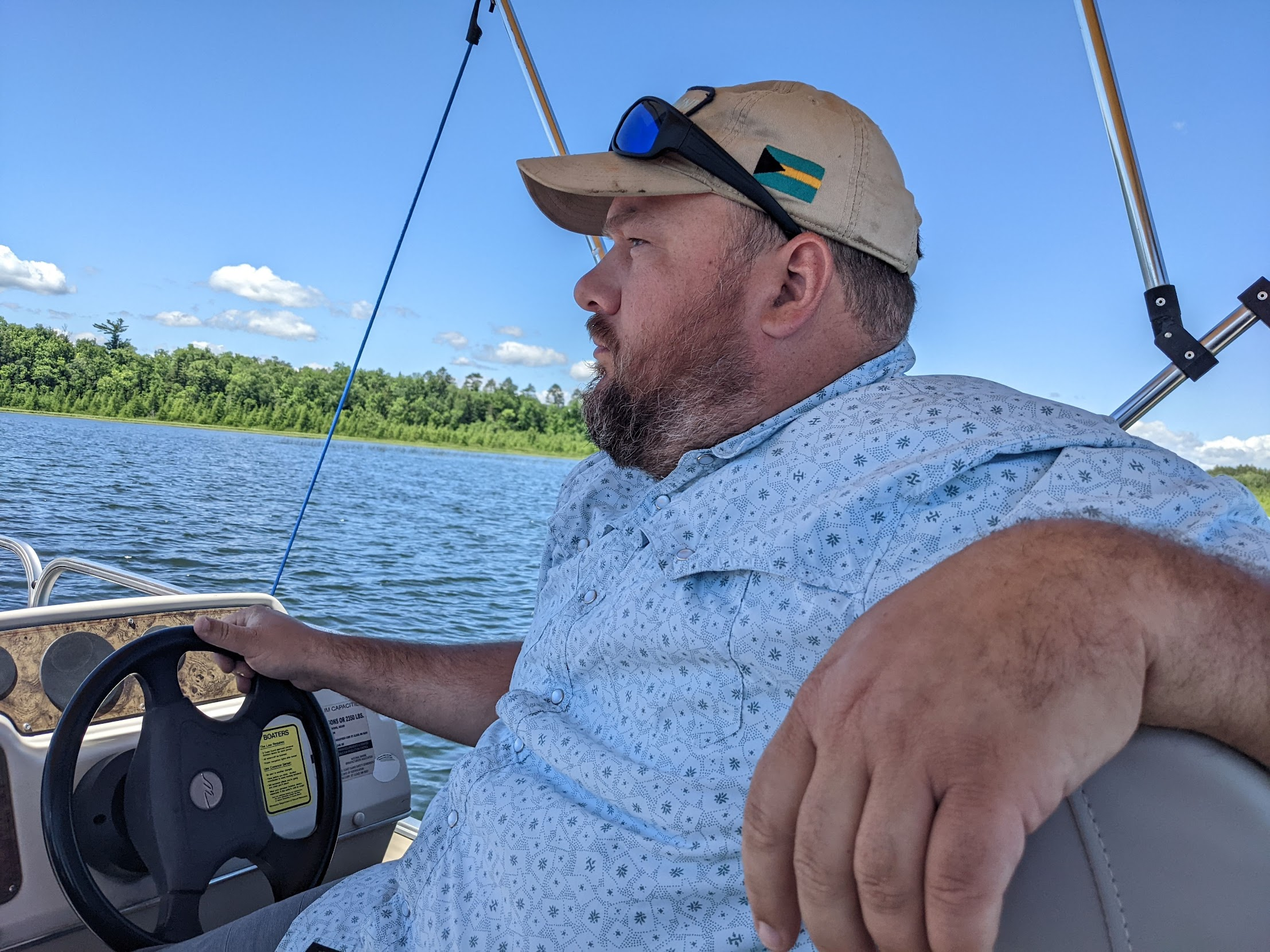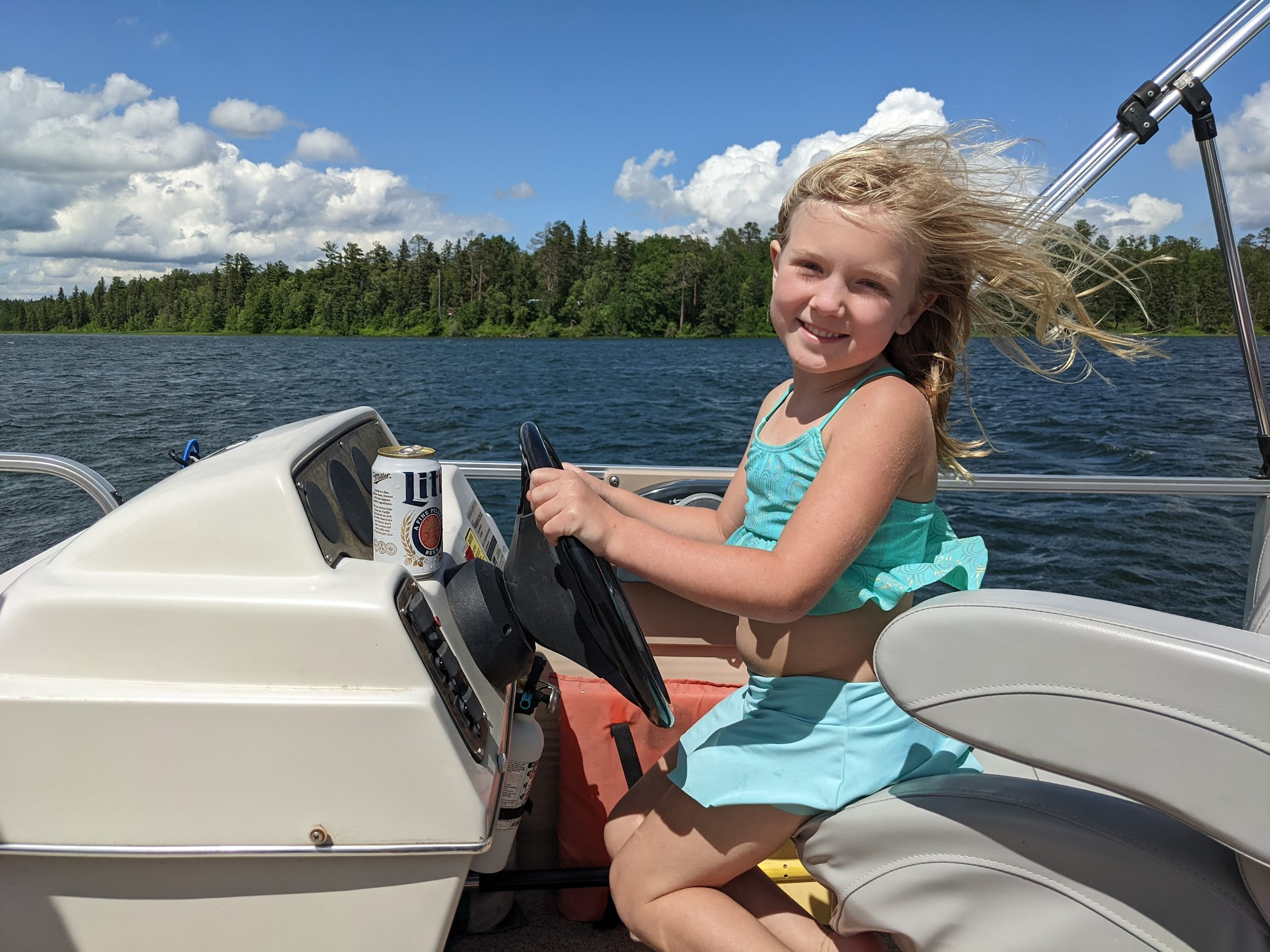 The weather was a little cooler after the big storm last night, but that doesn't stop the girls from hopping into the water.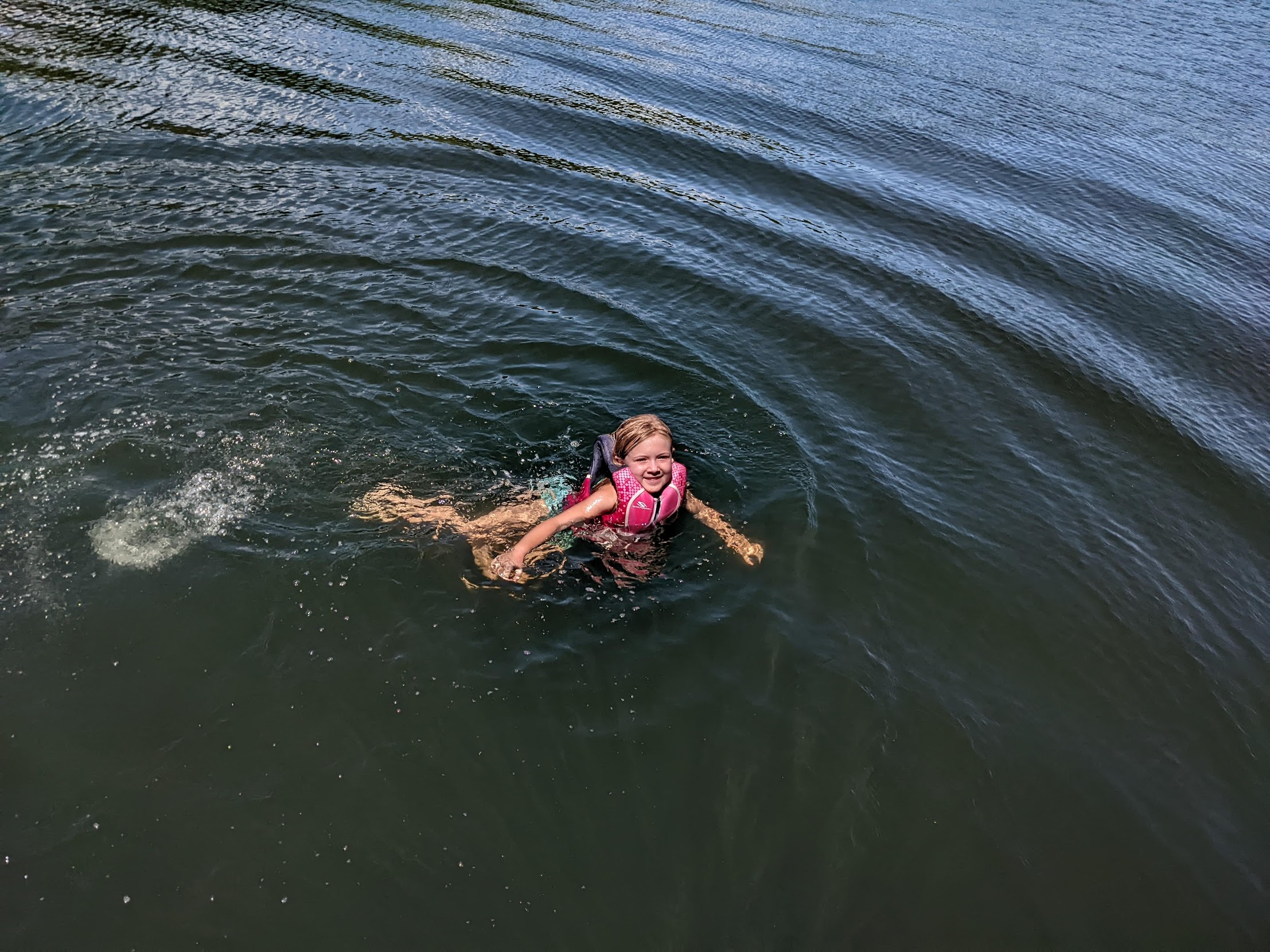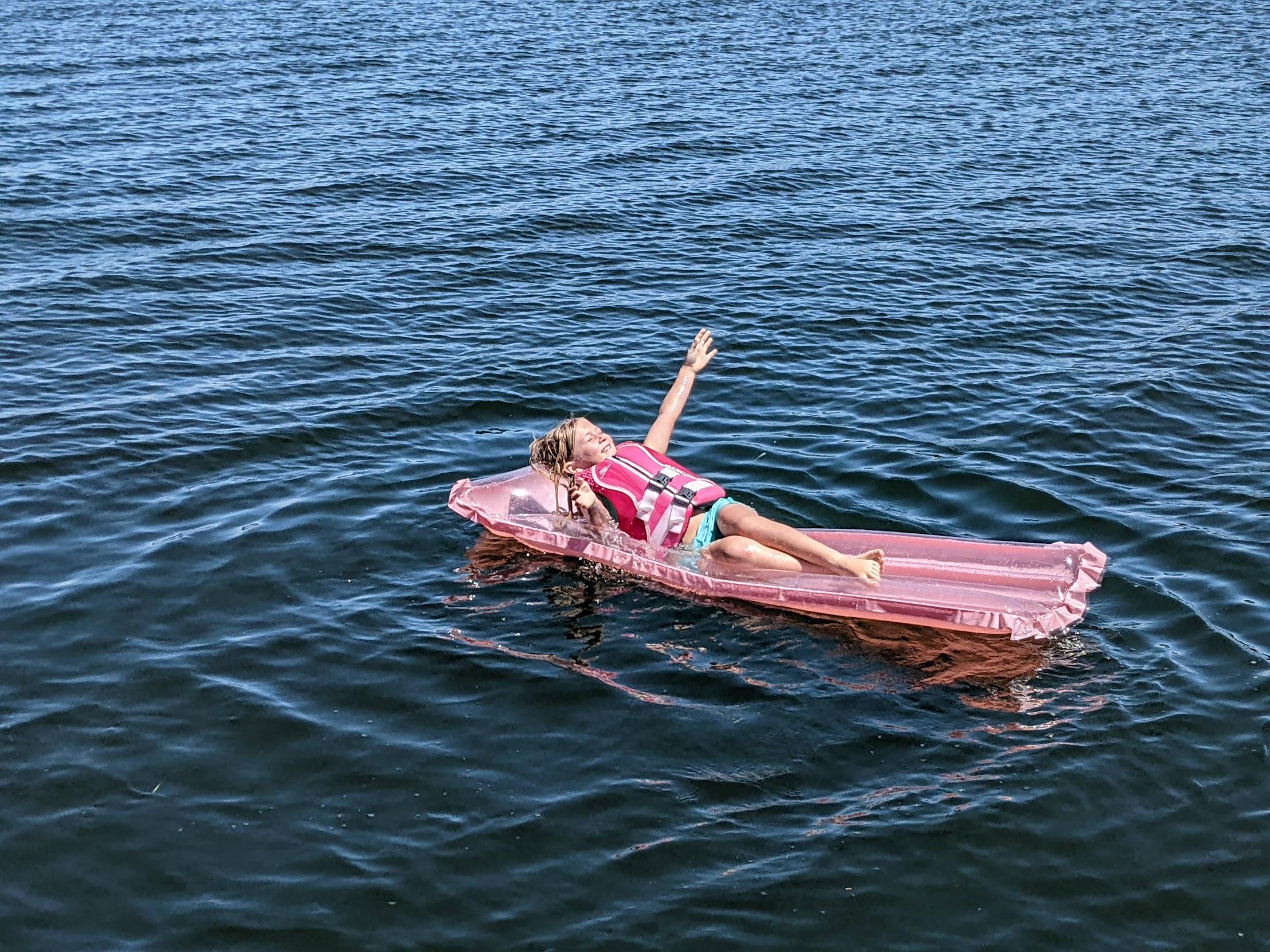 We let Emma take her splint off as long as she took it easy on her wrist.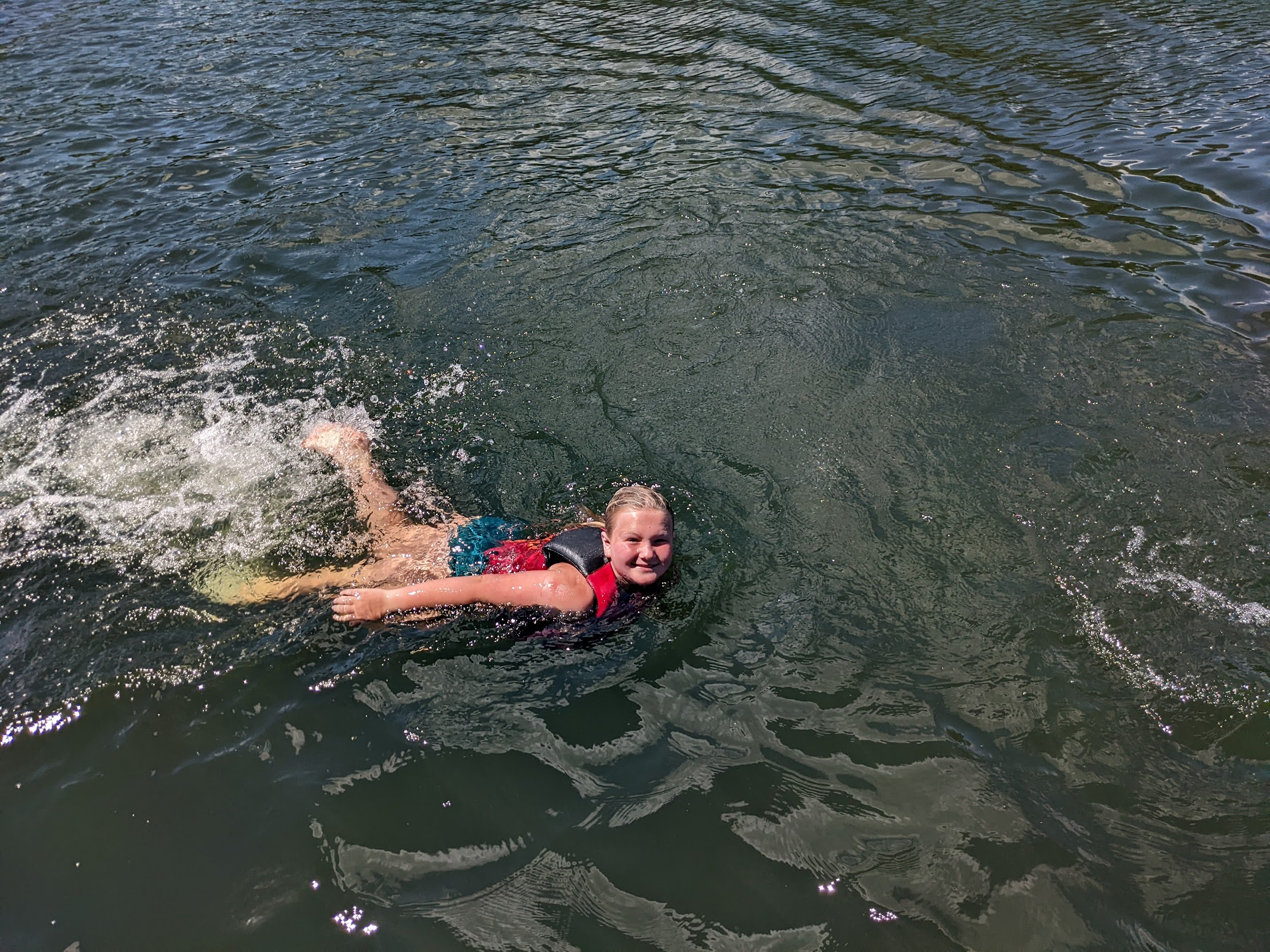 After the pontoon ride Emma asked if we could get dinner at the bar that we stopped at last night. We both bought sweatshirts to remember our crazy night.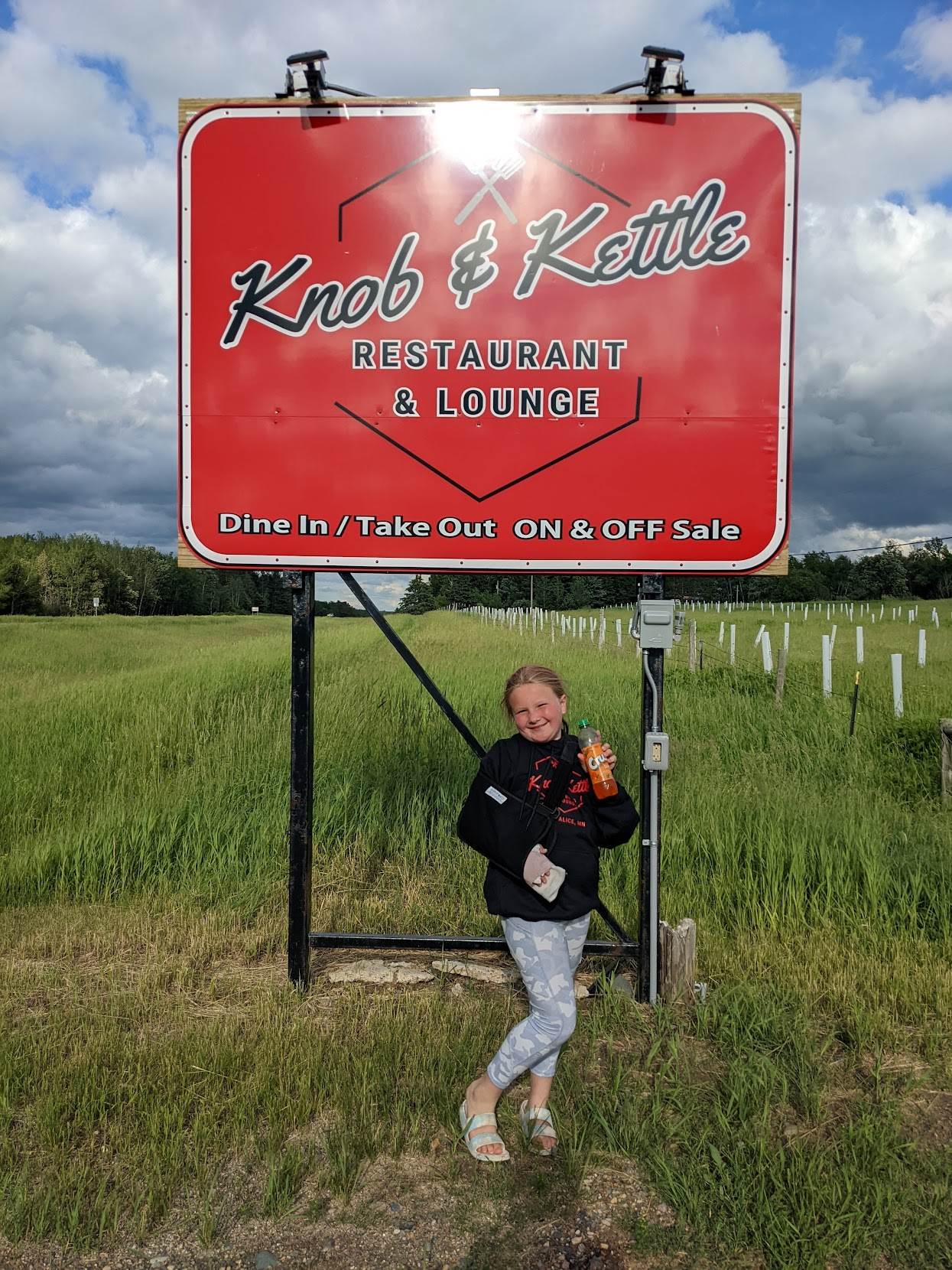 What a fun week. There was so much to do, and we did just about all of it. I already told the girls when we get home we are going to rest for a couple days. I think we all need it.