family
last day in yellowstone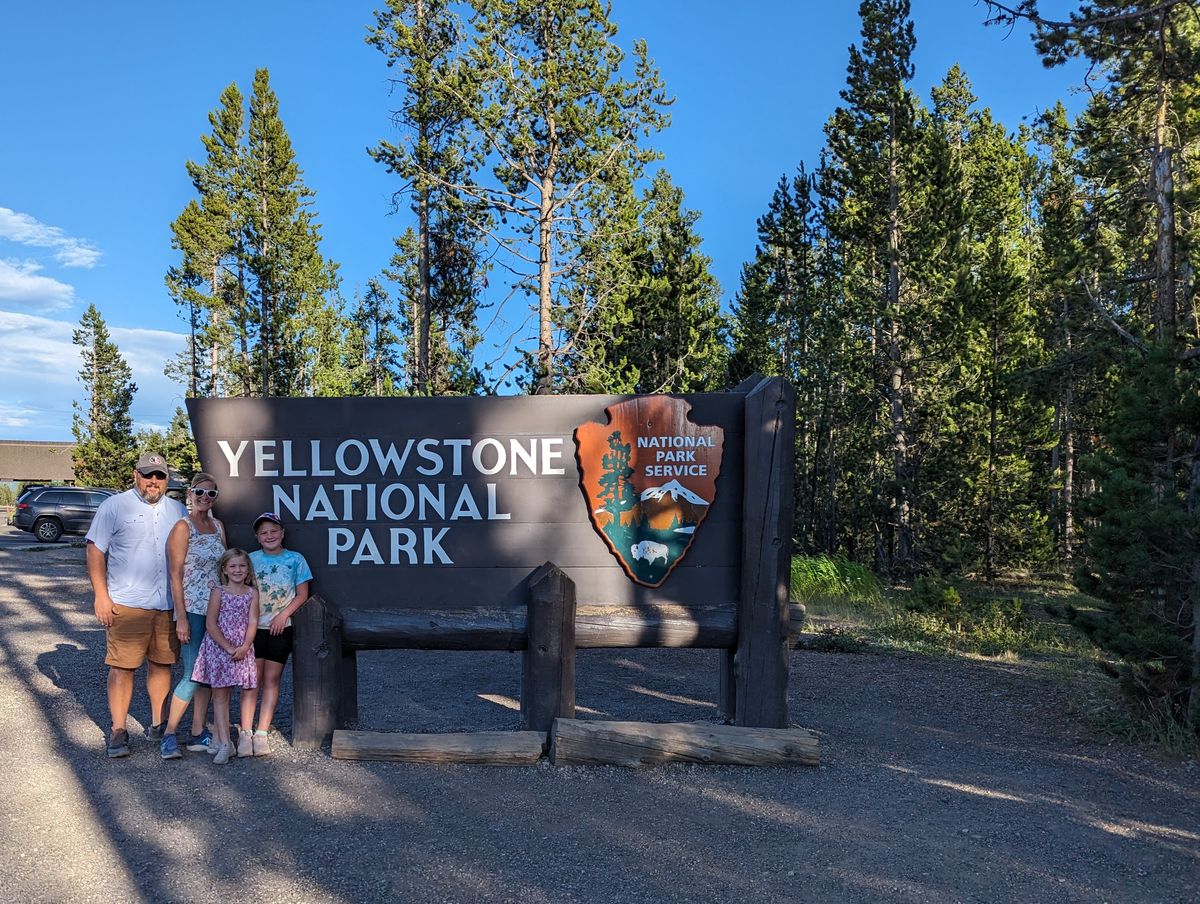 Today was our final day in Yellowstone. Top thing on our list was to take the short hike to the Grand Prismatic Spring overlook. We checked out the spring on our first day, but never made it up to the overlook. It's way cooler from up high.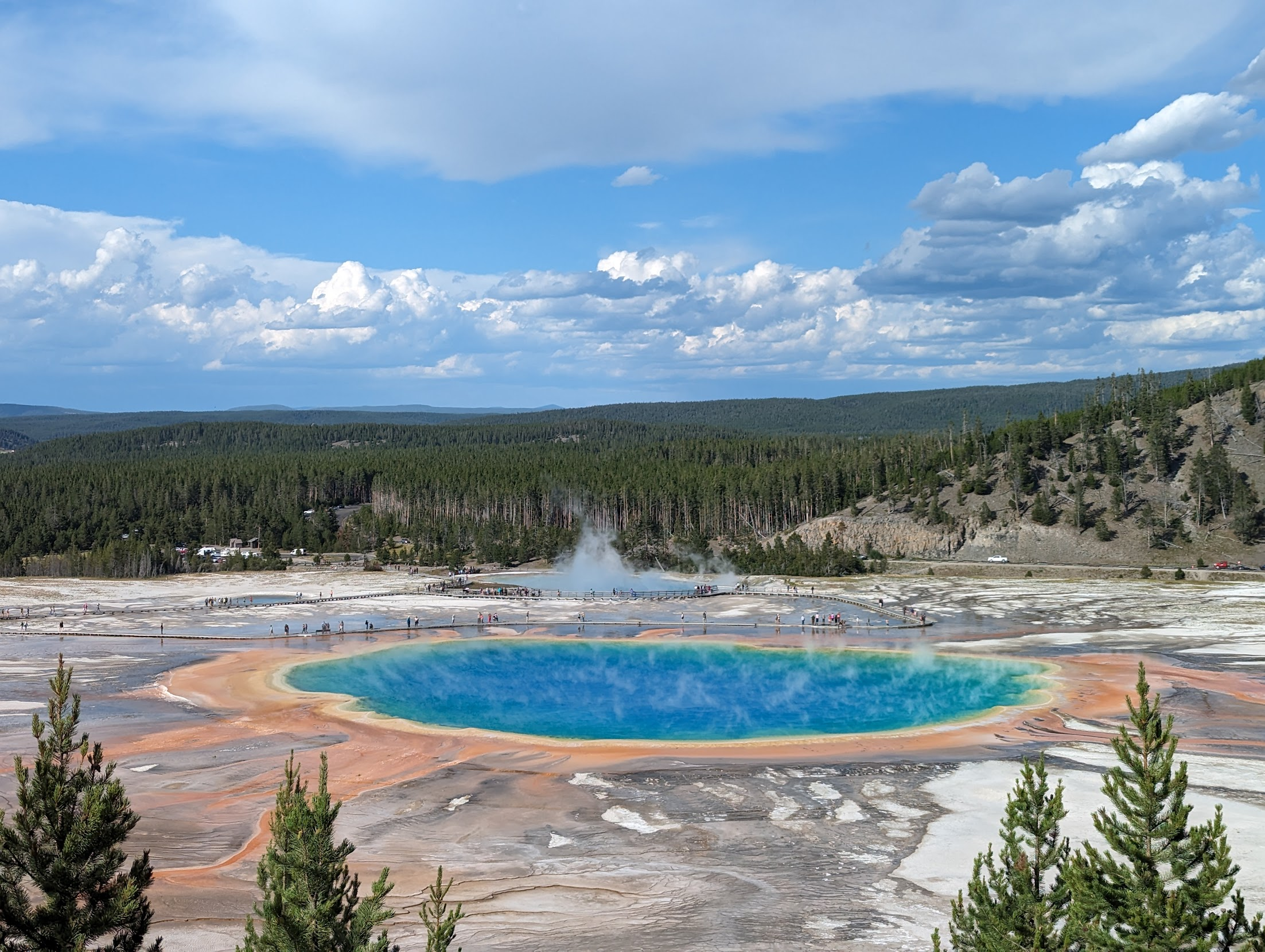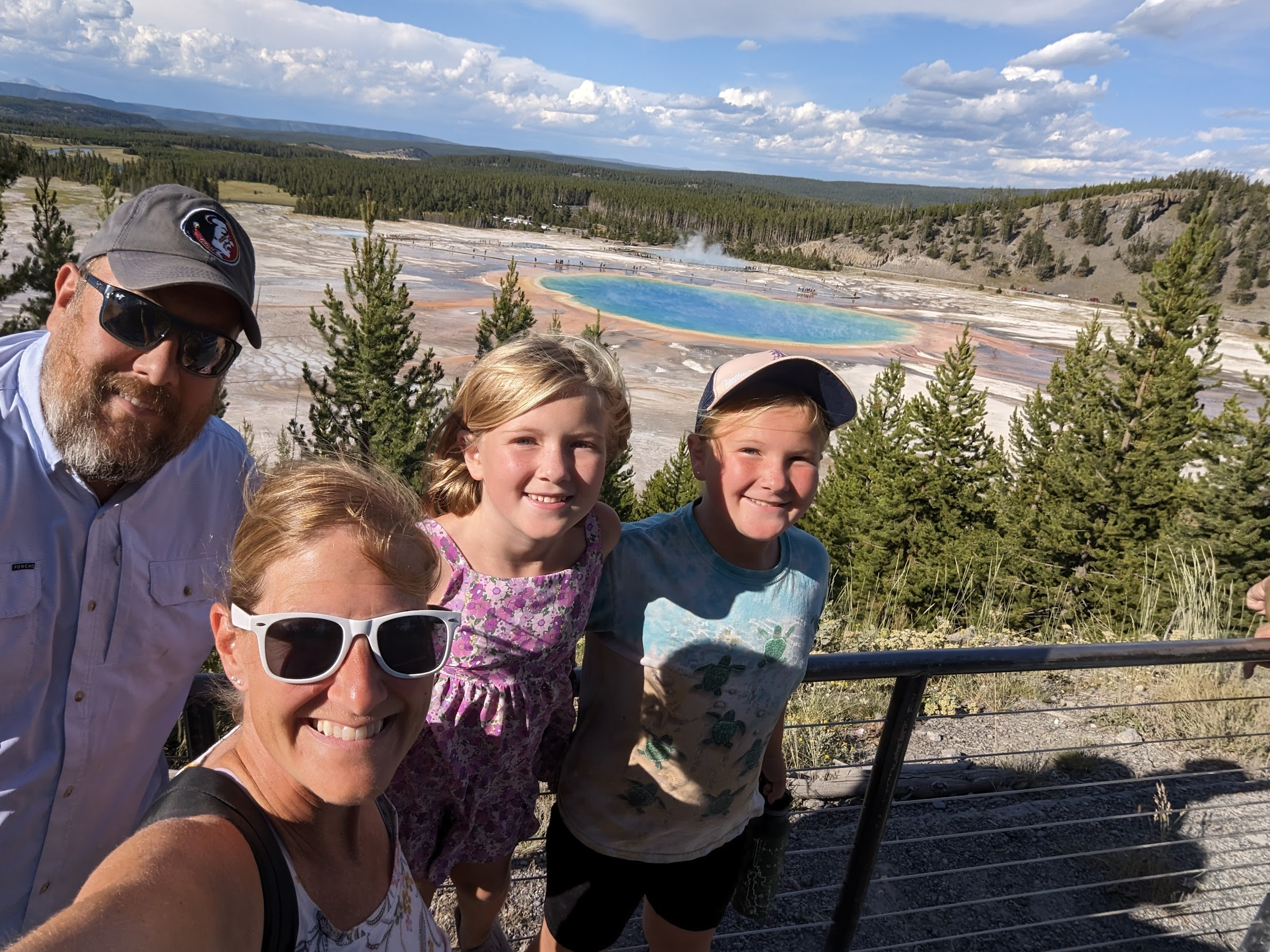 The girls also got sworn in as Junior Rangers. It is funny how each place is different when it comes to giving out the badges. Some (like Yellowstone and Little Bighorn Battlefield) take it very seriously and they have to complete the booklet before a park ranger will give them a badge. Some (like Devils Tower) just have the badges sitting out and the kids just grab one. Some (like Wind Cave and Mount Rushmore) give me the badges and I give them to the girls after they finish the booklet. The more serious ones even have an official swearing in the girls have to do.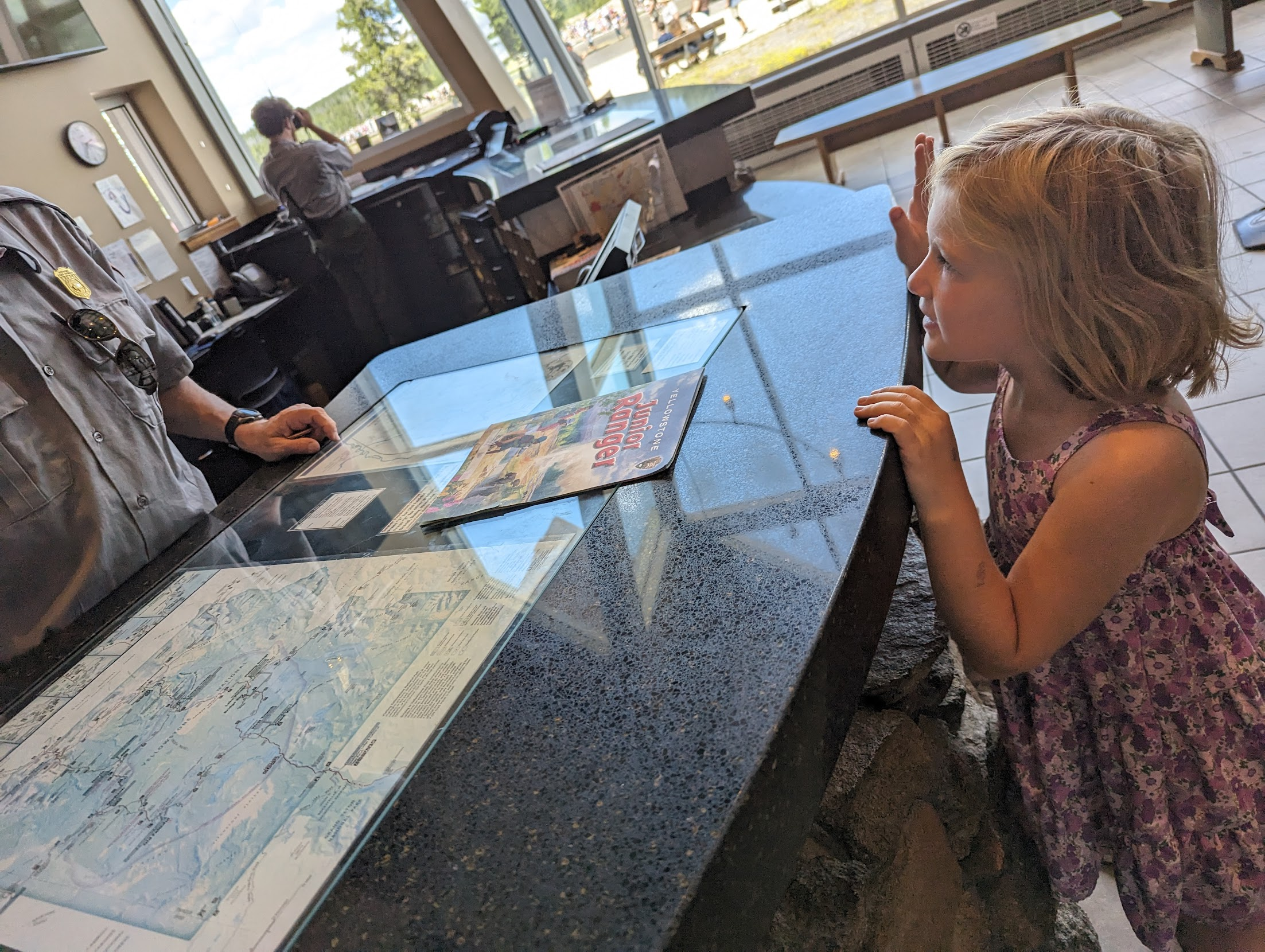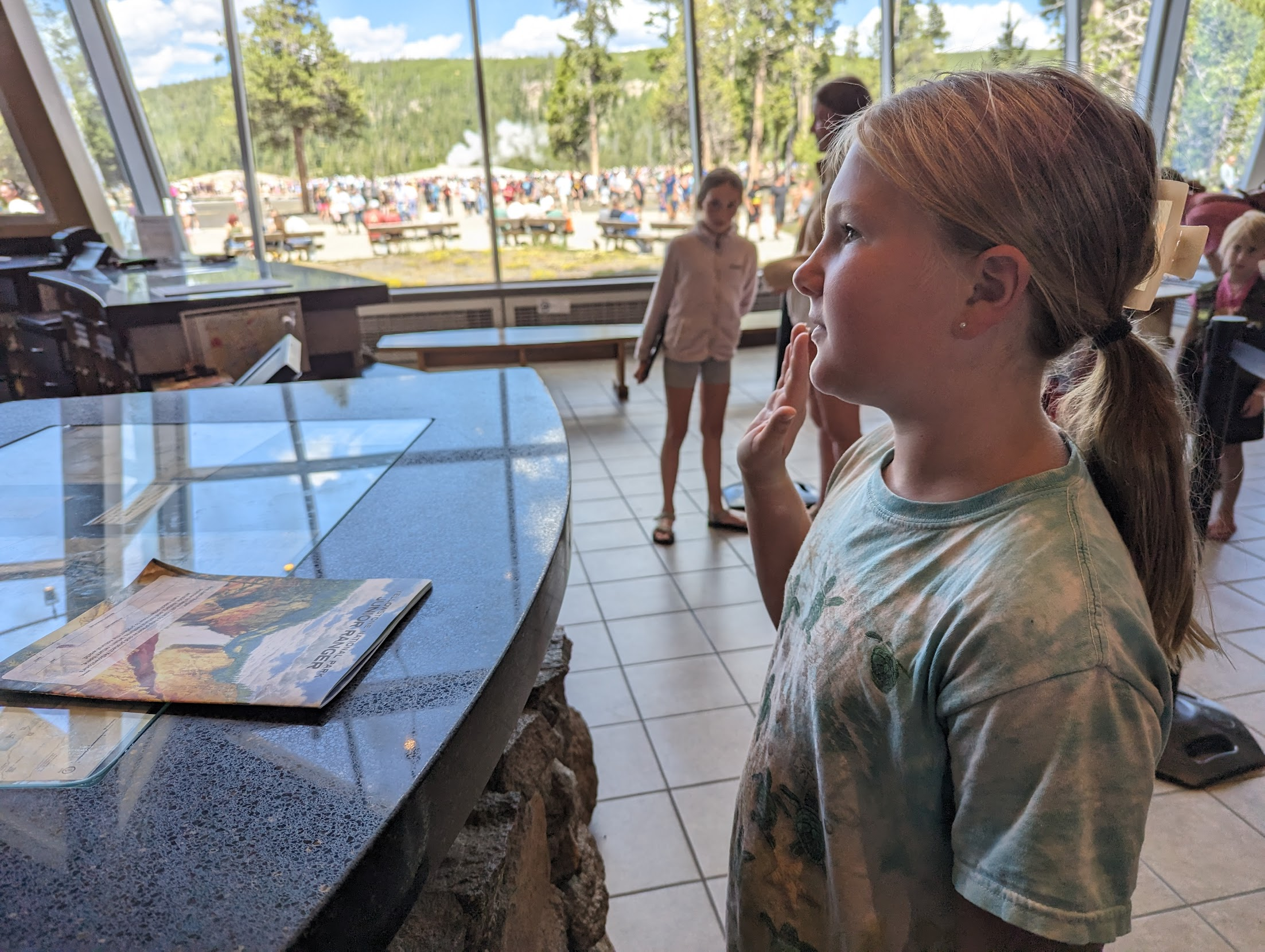 After the girls were officially sworn in we took a little drive to the Continental Divide and Yellowstone Lake.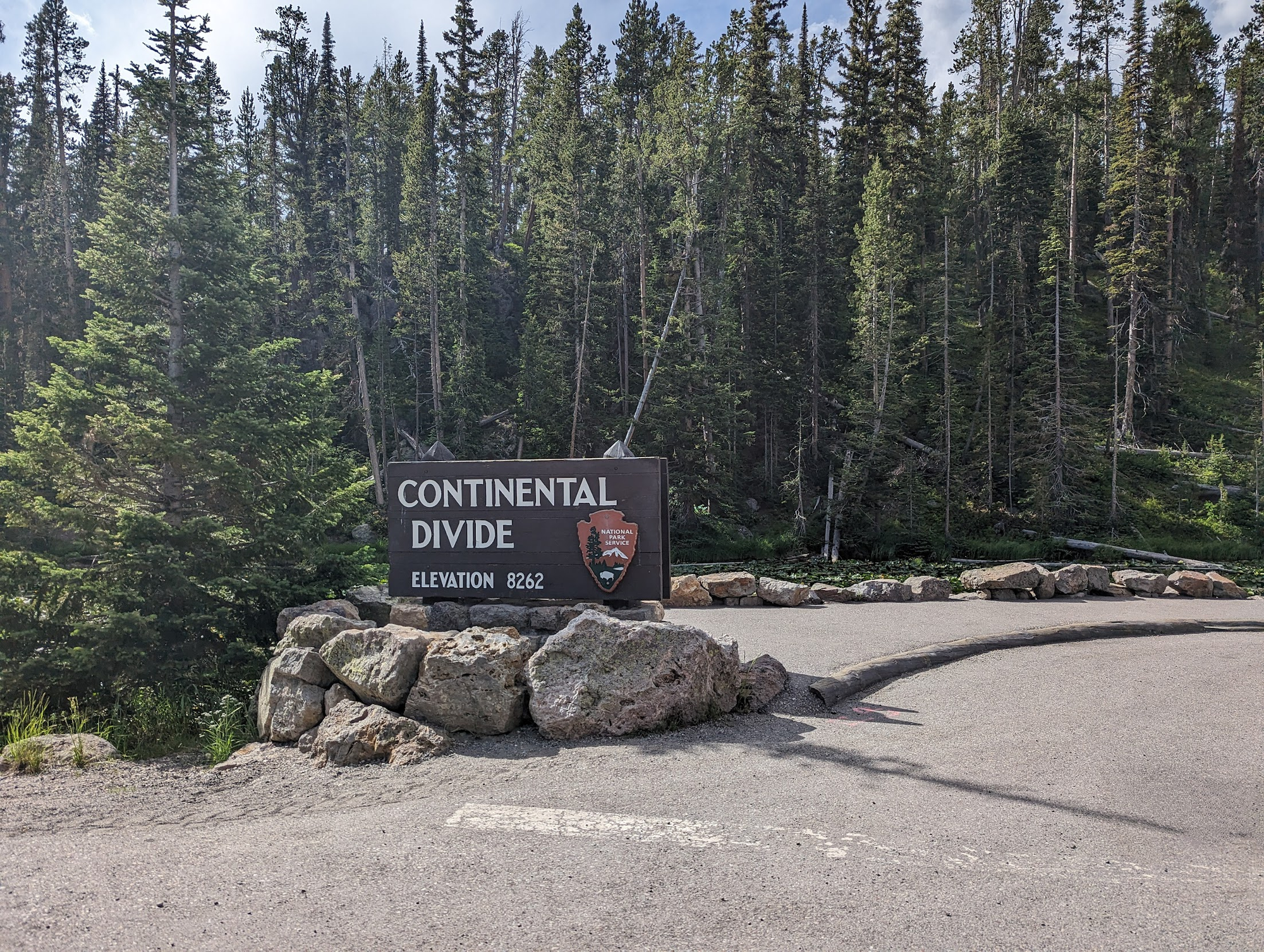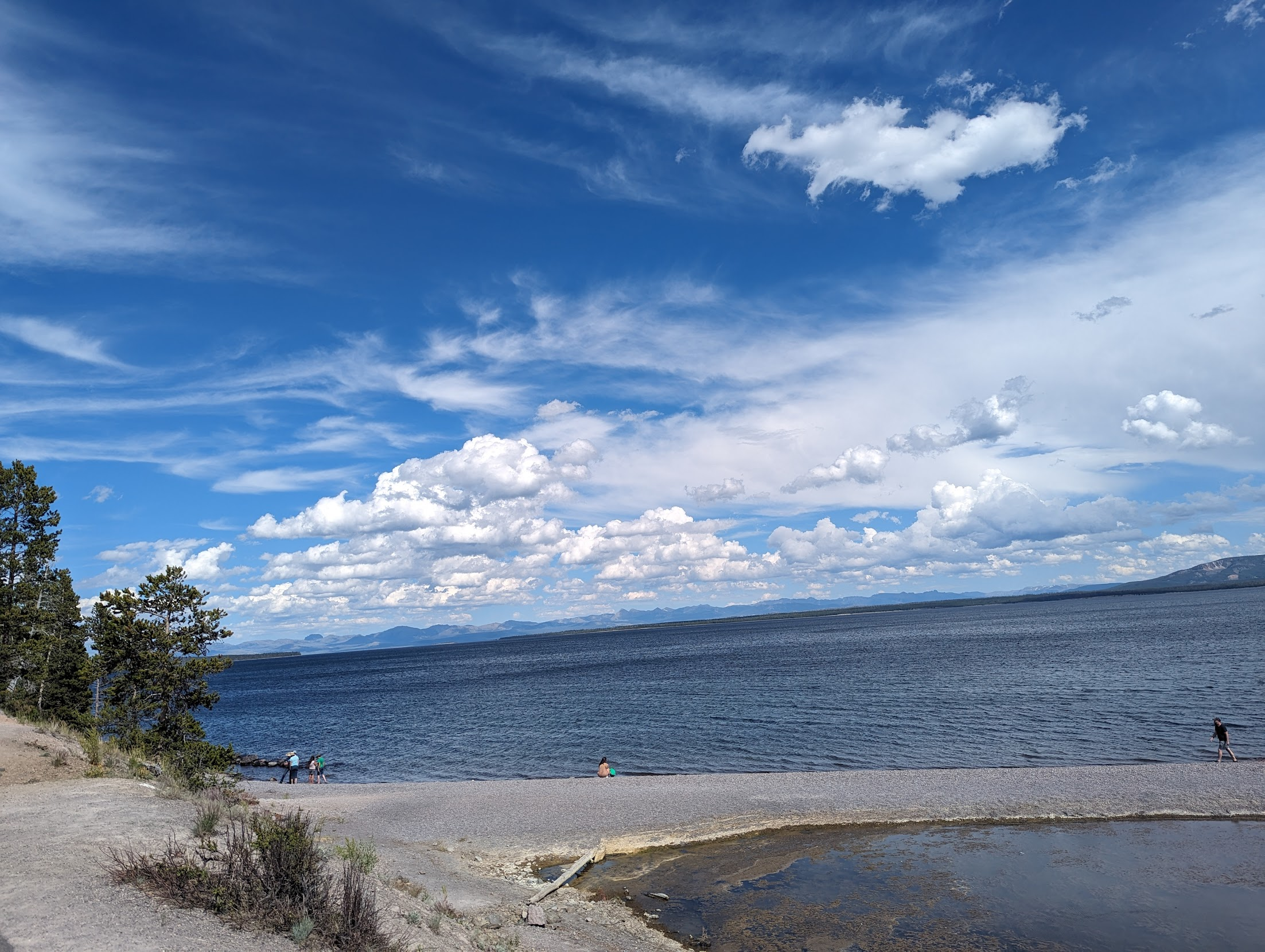 We saw some other cool things along the way like a nesting osprey and Firehole Falls.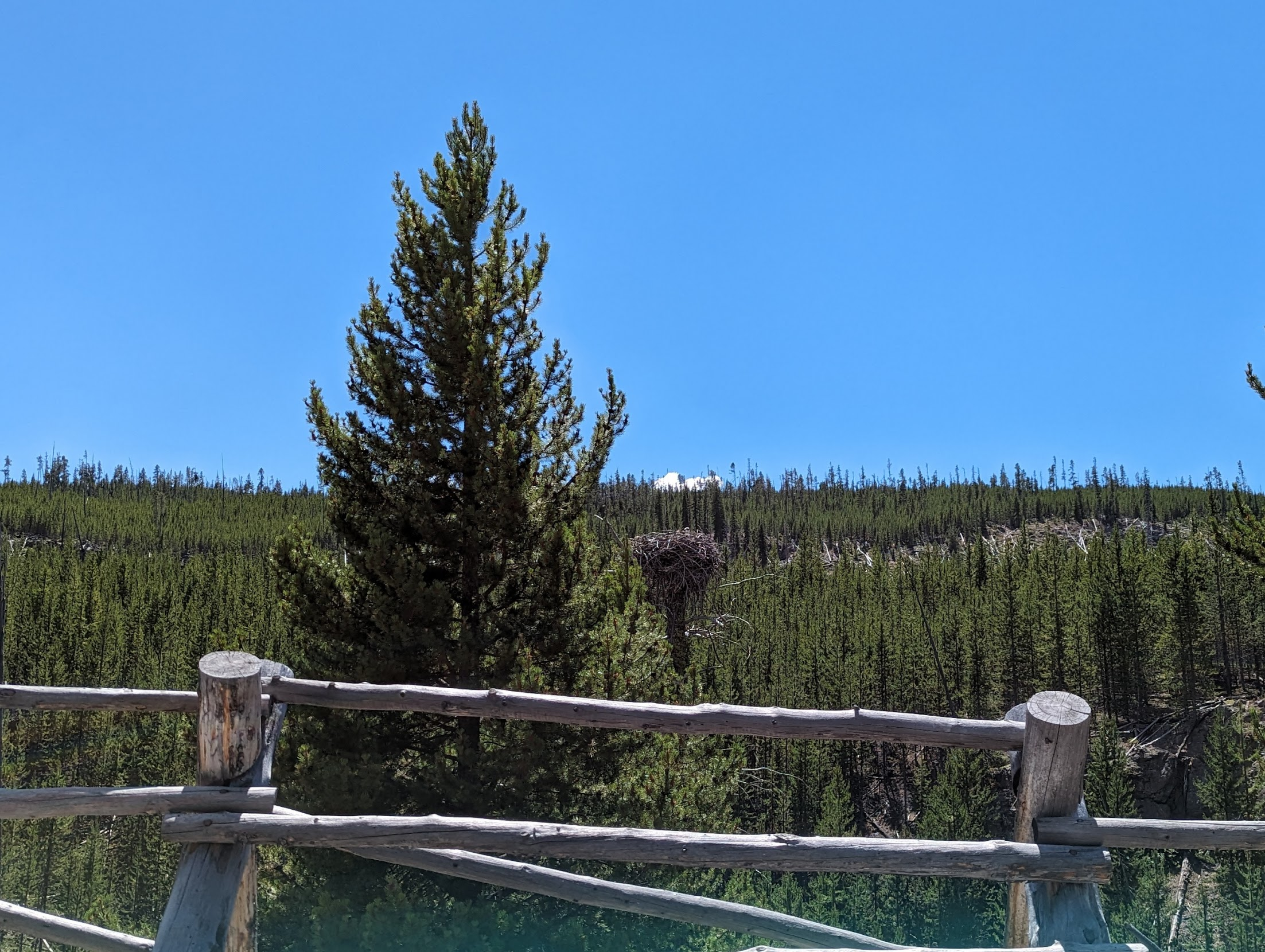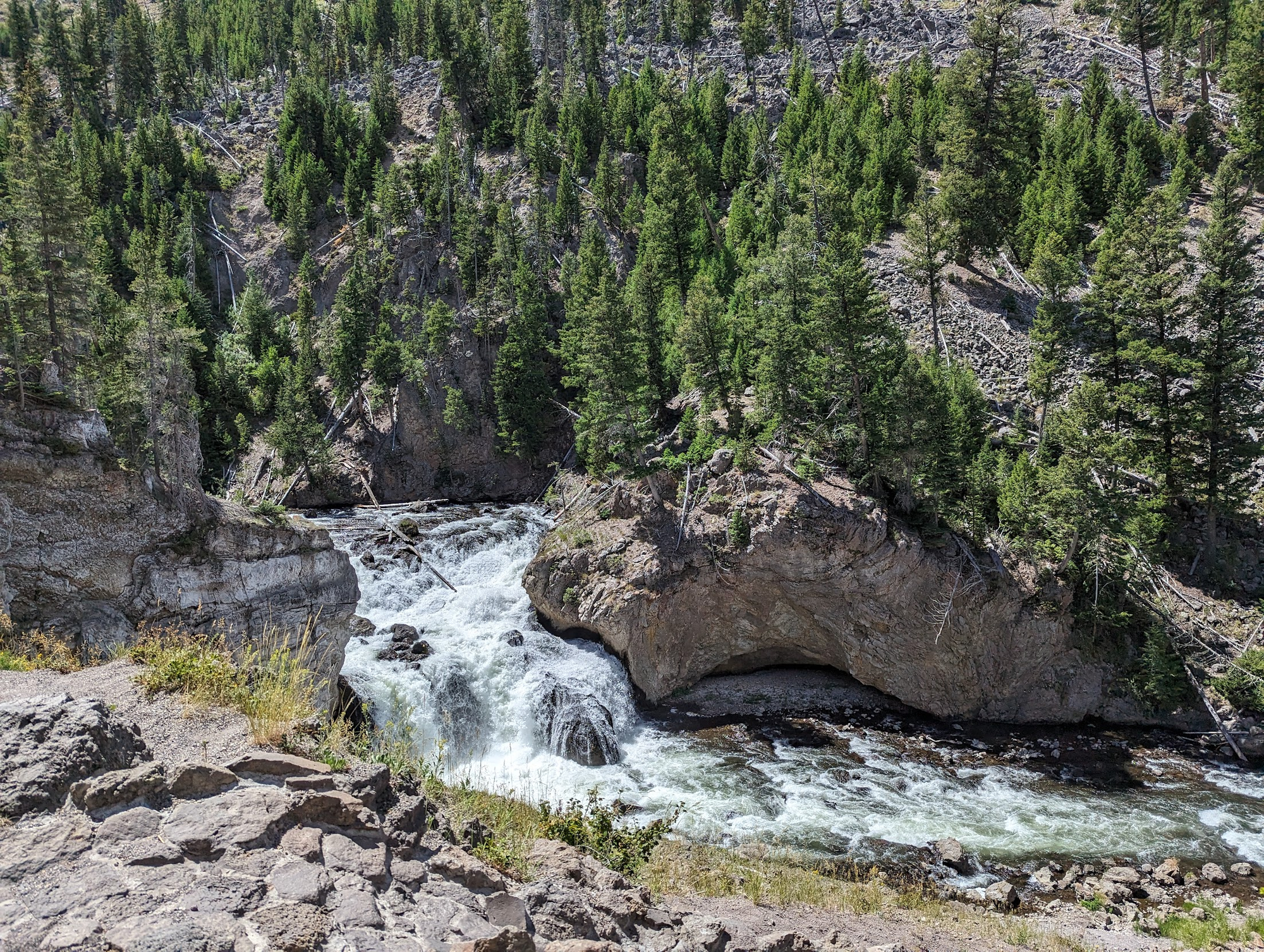 Tomorrow we head up north to visit some friends before heading west towards Idaho, Washing and Oregon (all new states for us).