Today was our last day in Colorado... and it was a hot one. We spent the morning at a waterfall and playing in the creek.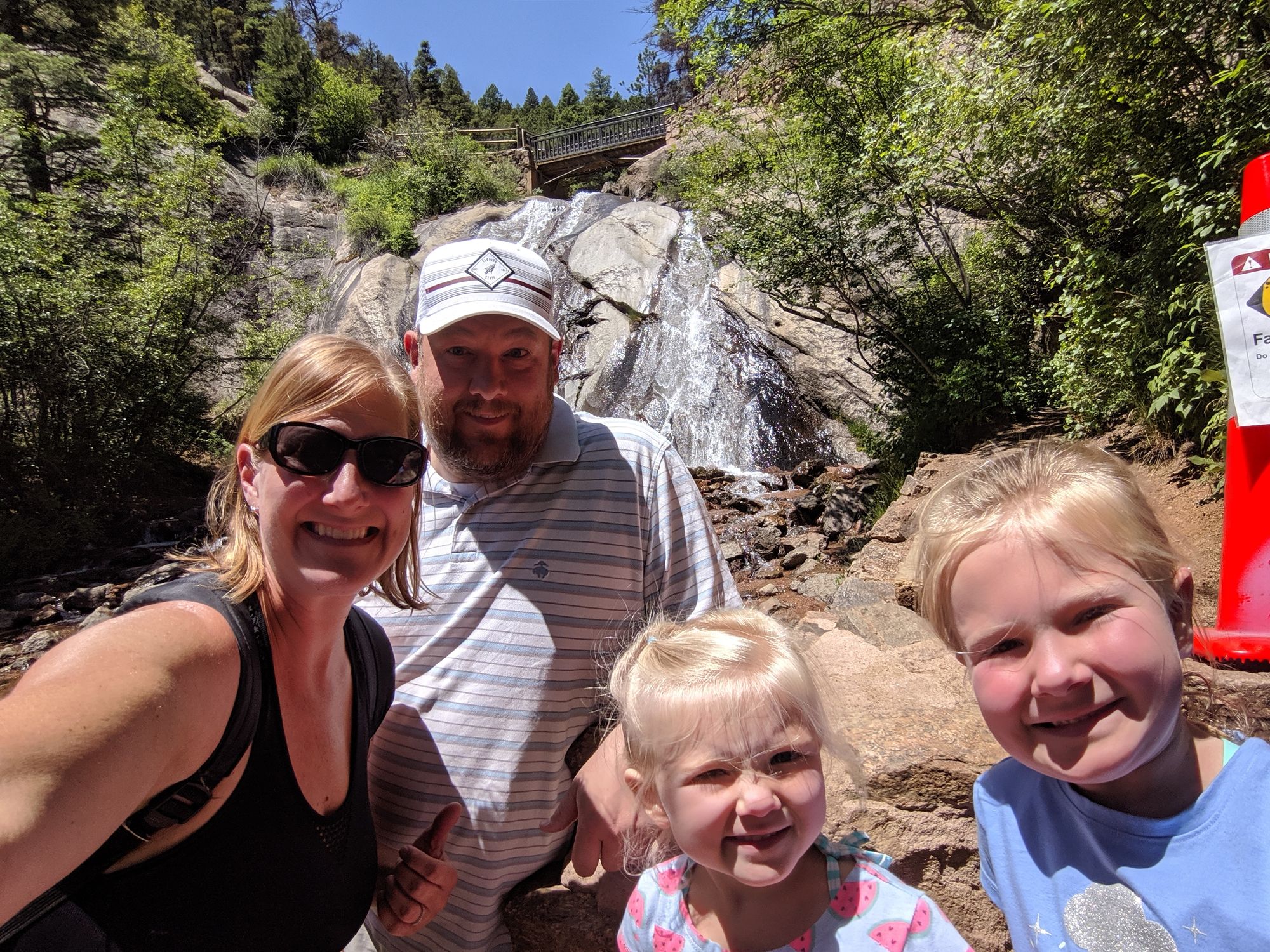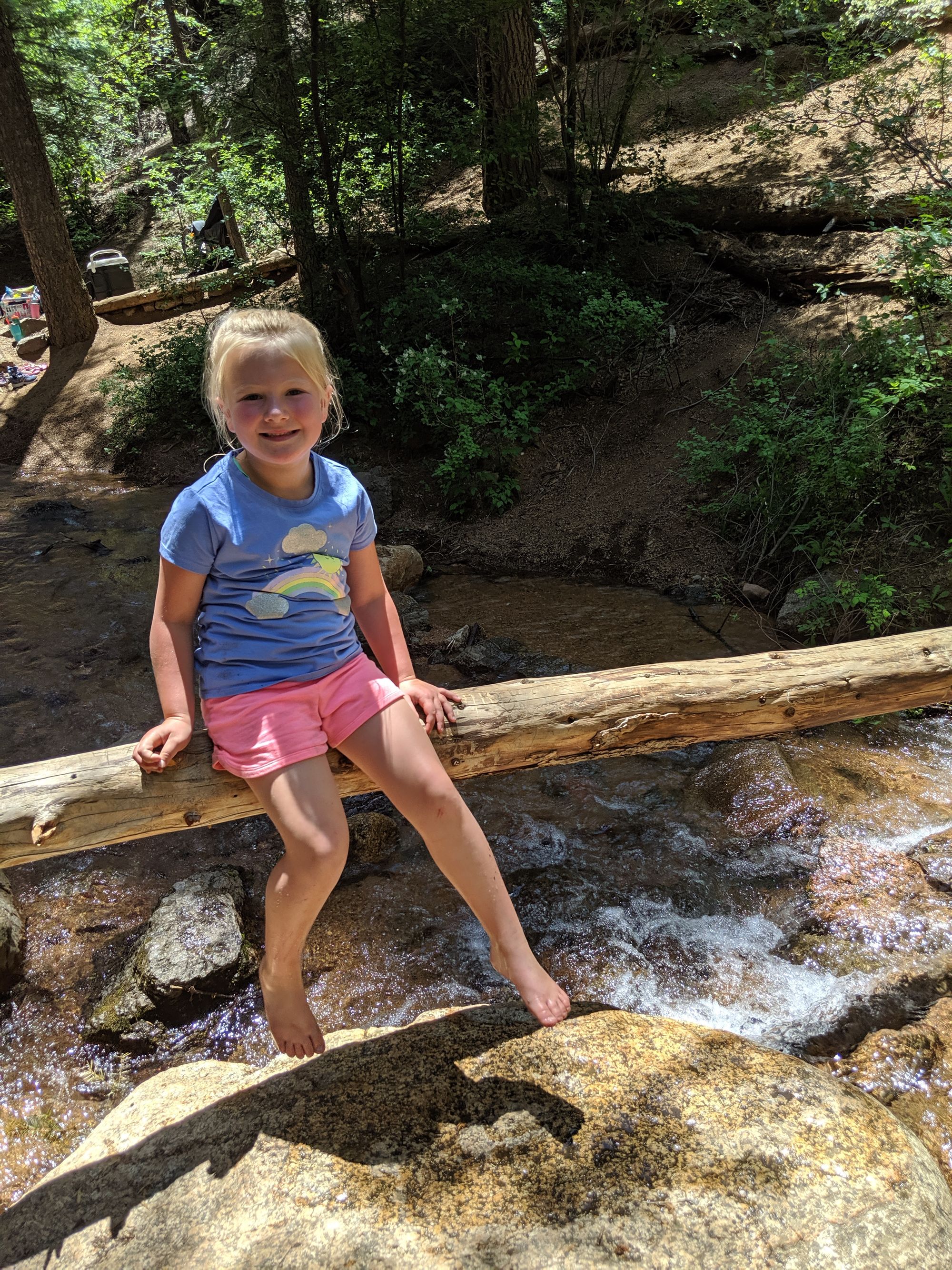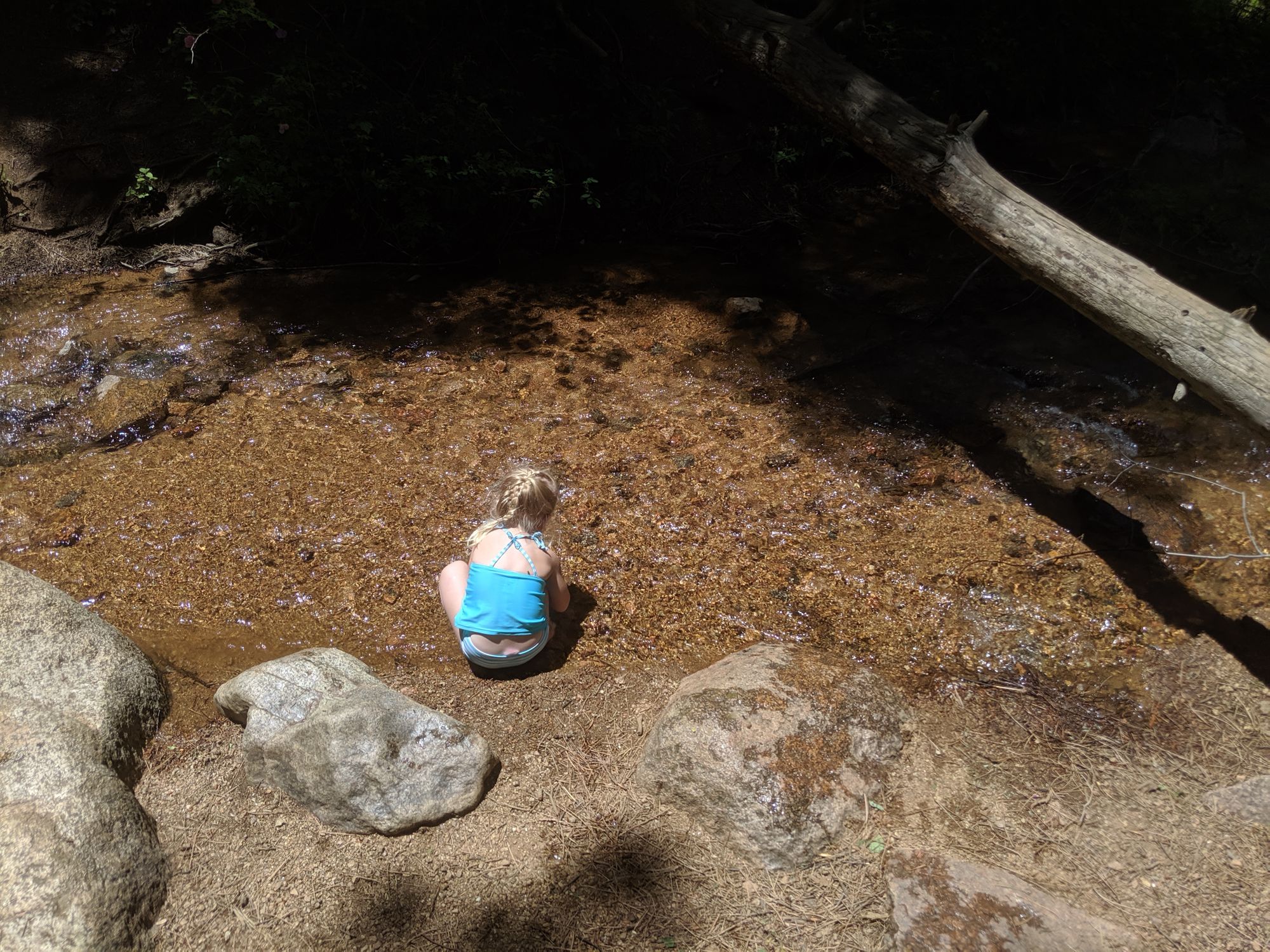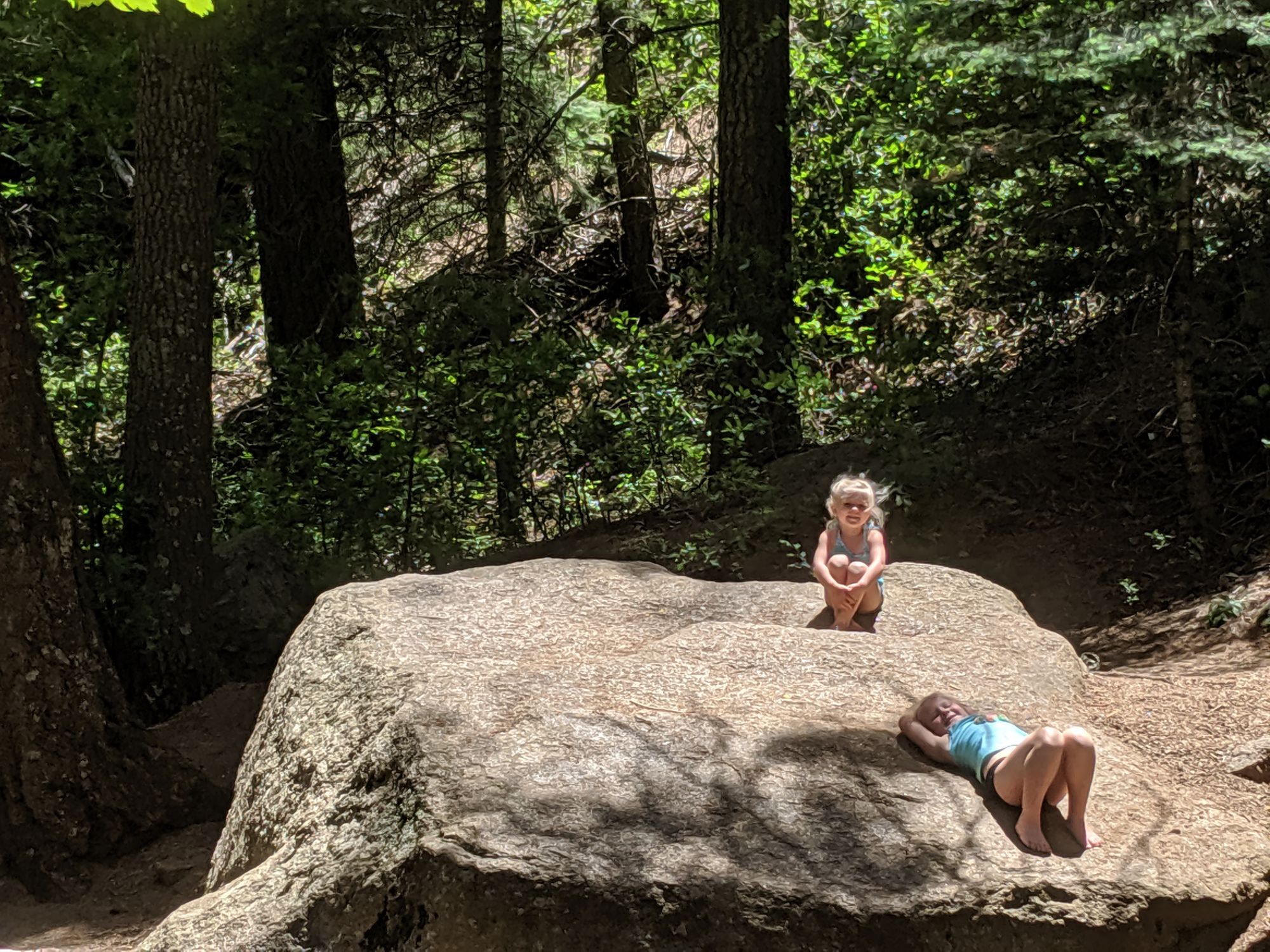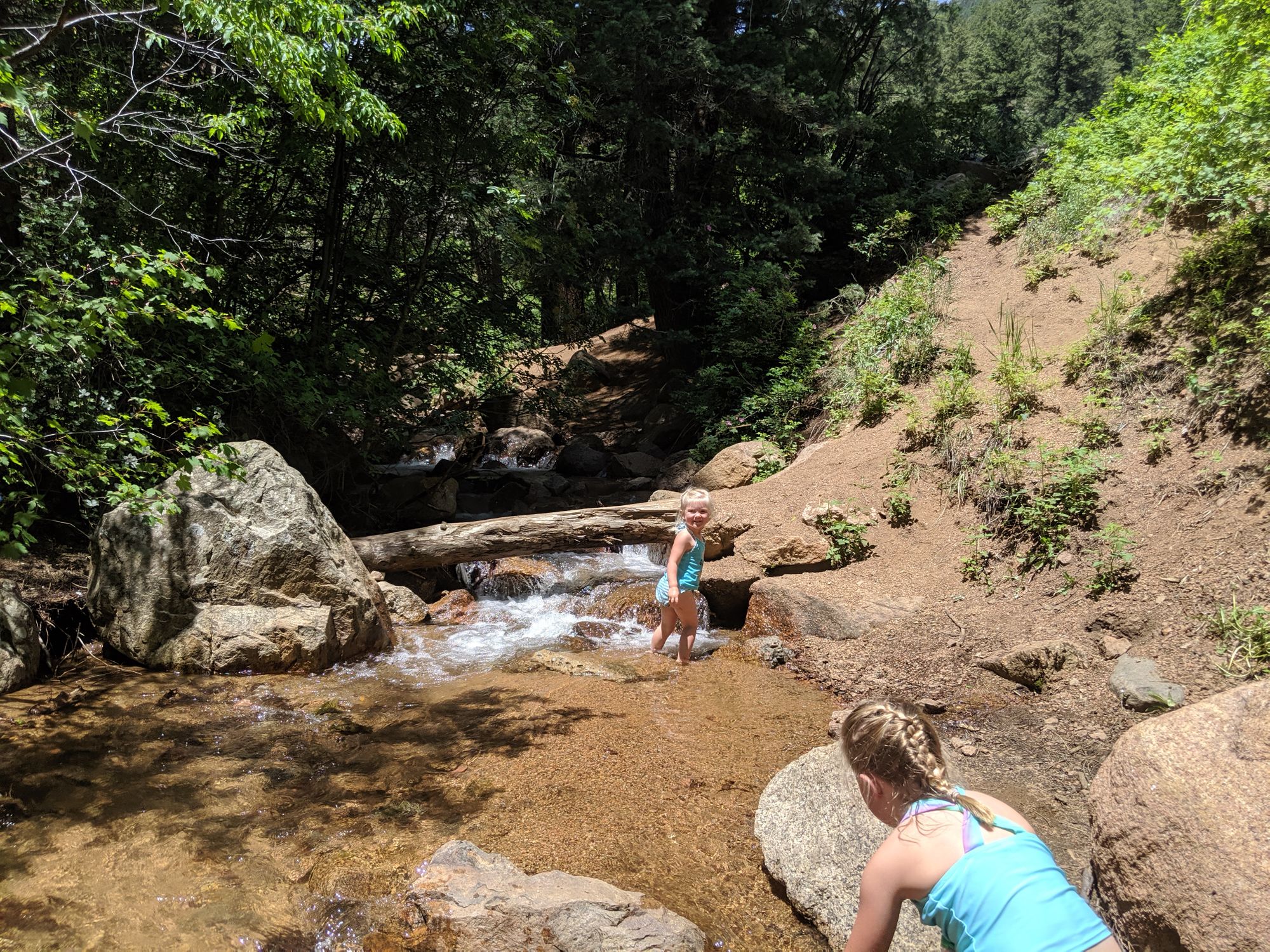 The waterfall had an information center and the girls got to pan for gold.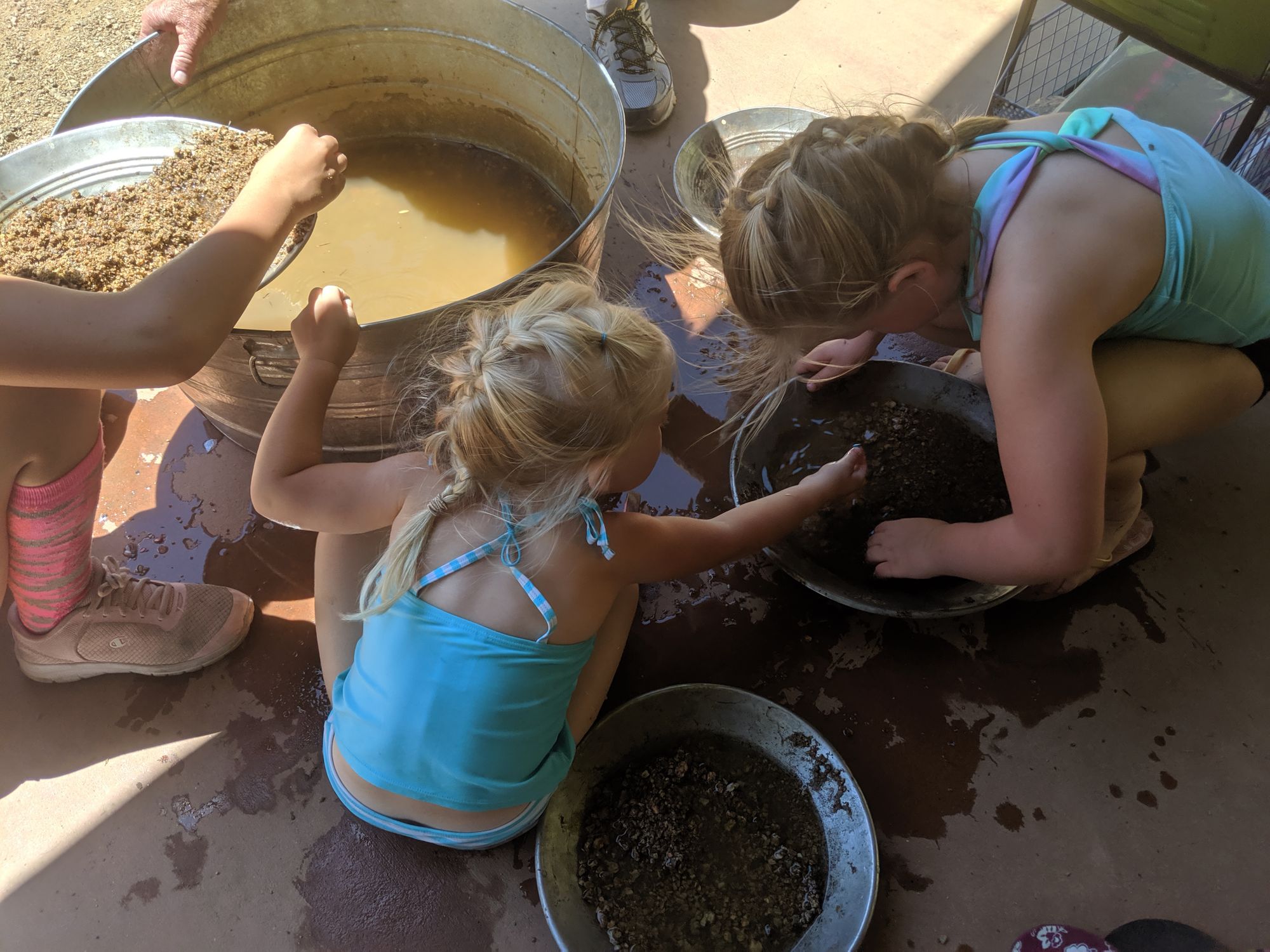 They came home with a pretty cool collection.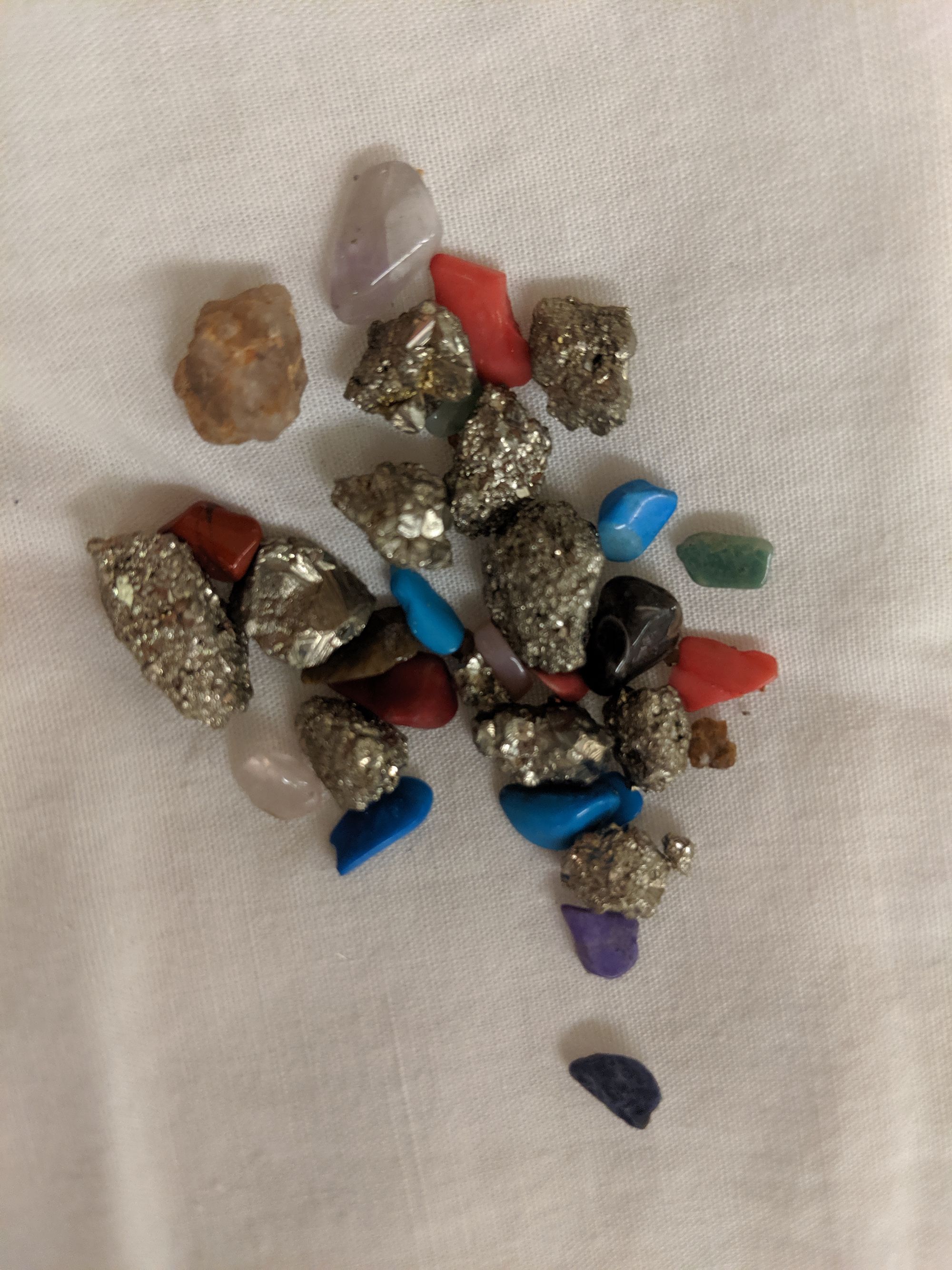 We spent the afternoon at the campground. Riding bikes, making friends and looking for wildlife.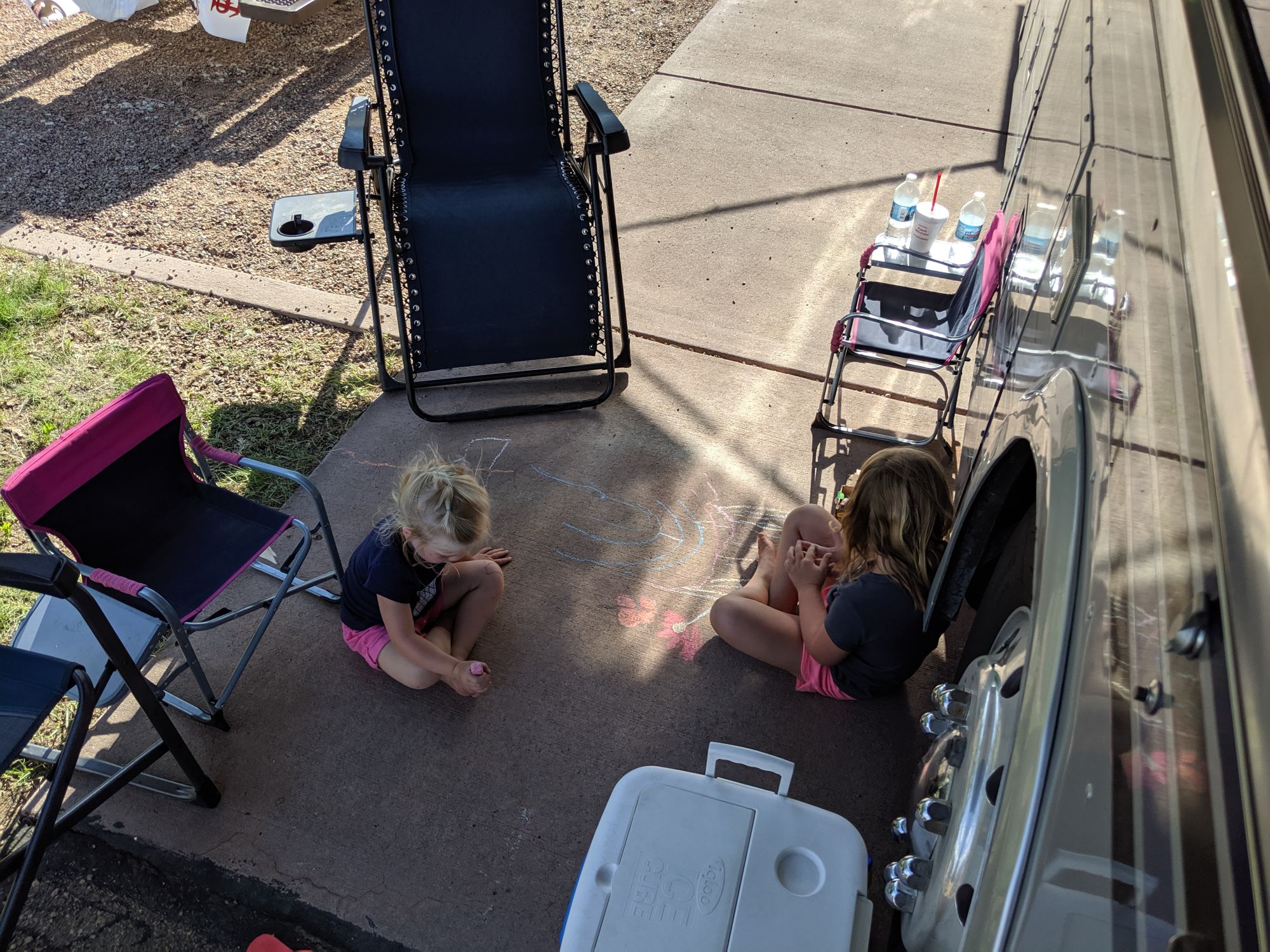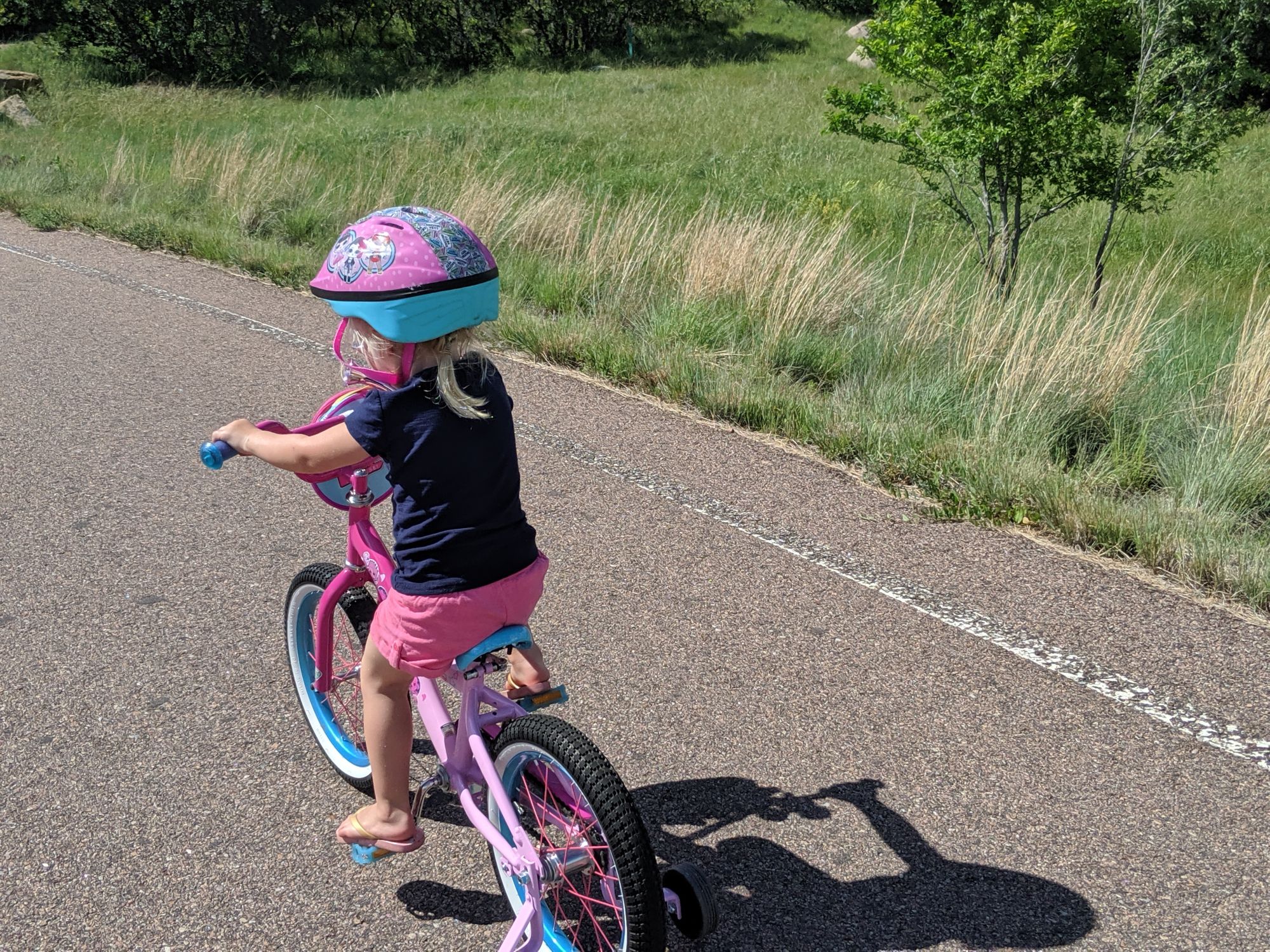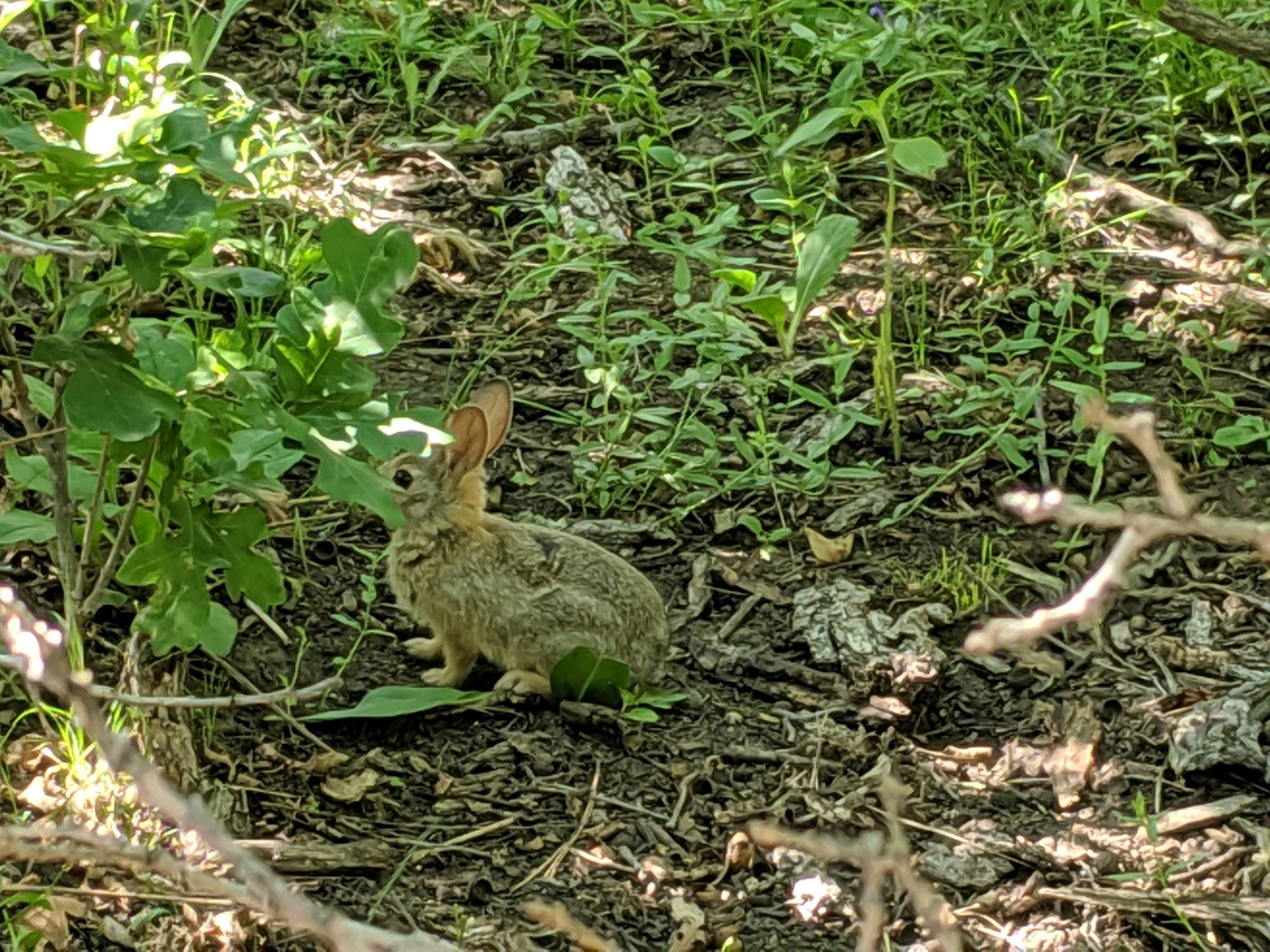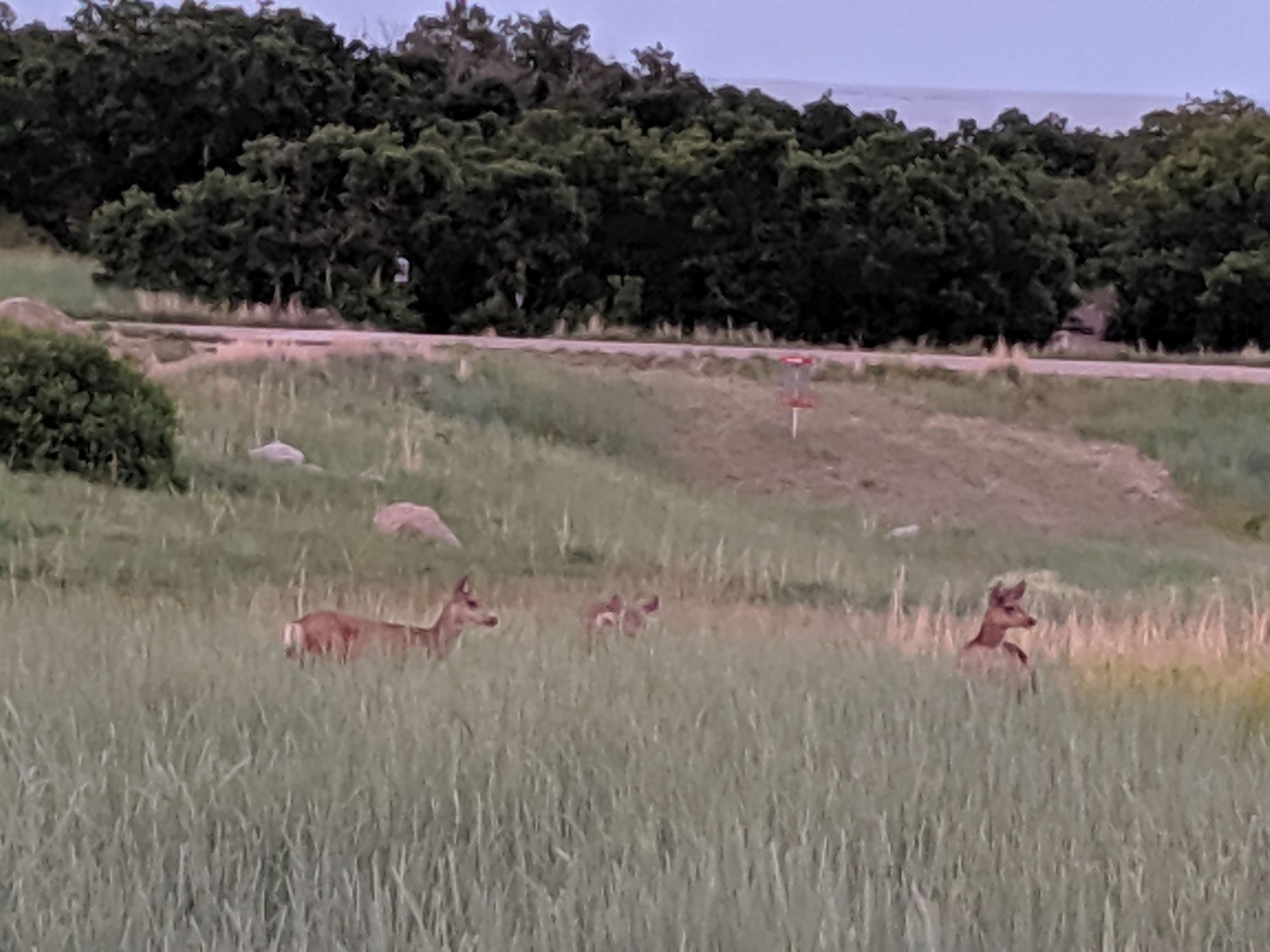 Both girls are coming home with some pretty rough looking legs, but Olivia had an especially tough day with two really scraped up knees.