Today was another busy day... first up this morning was the fire tower. Several people recommended we do this, and today was the first day all week that it wasn't over 90 degrees outside.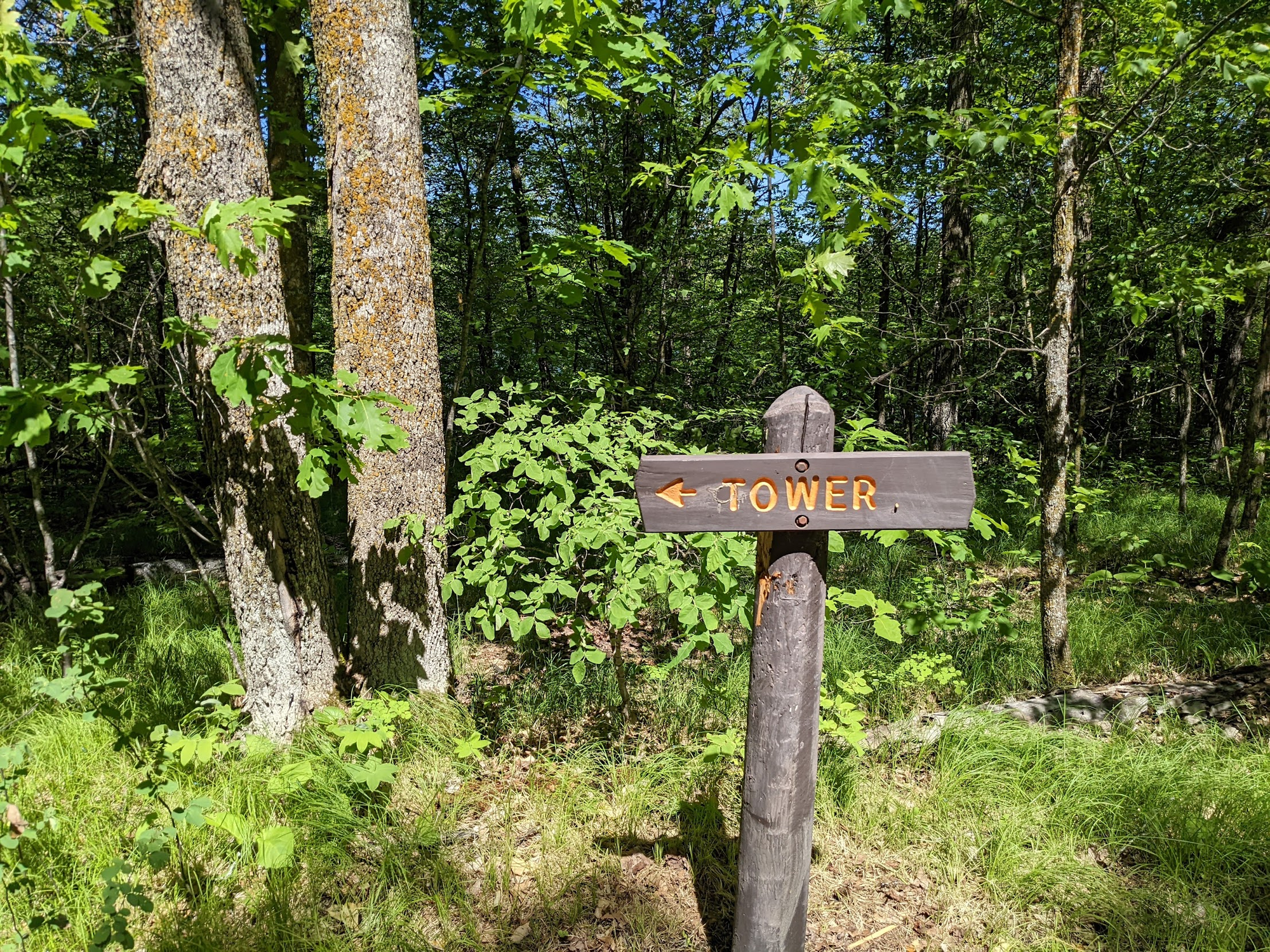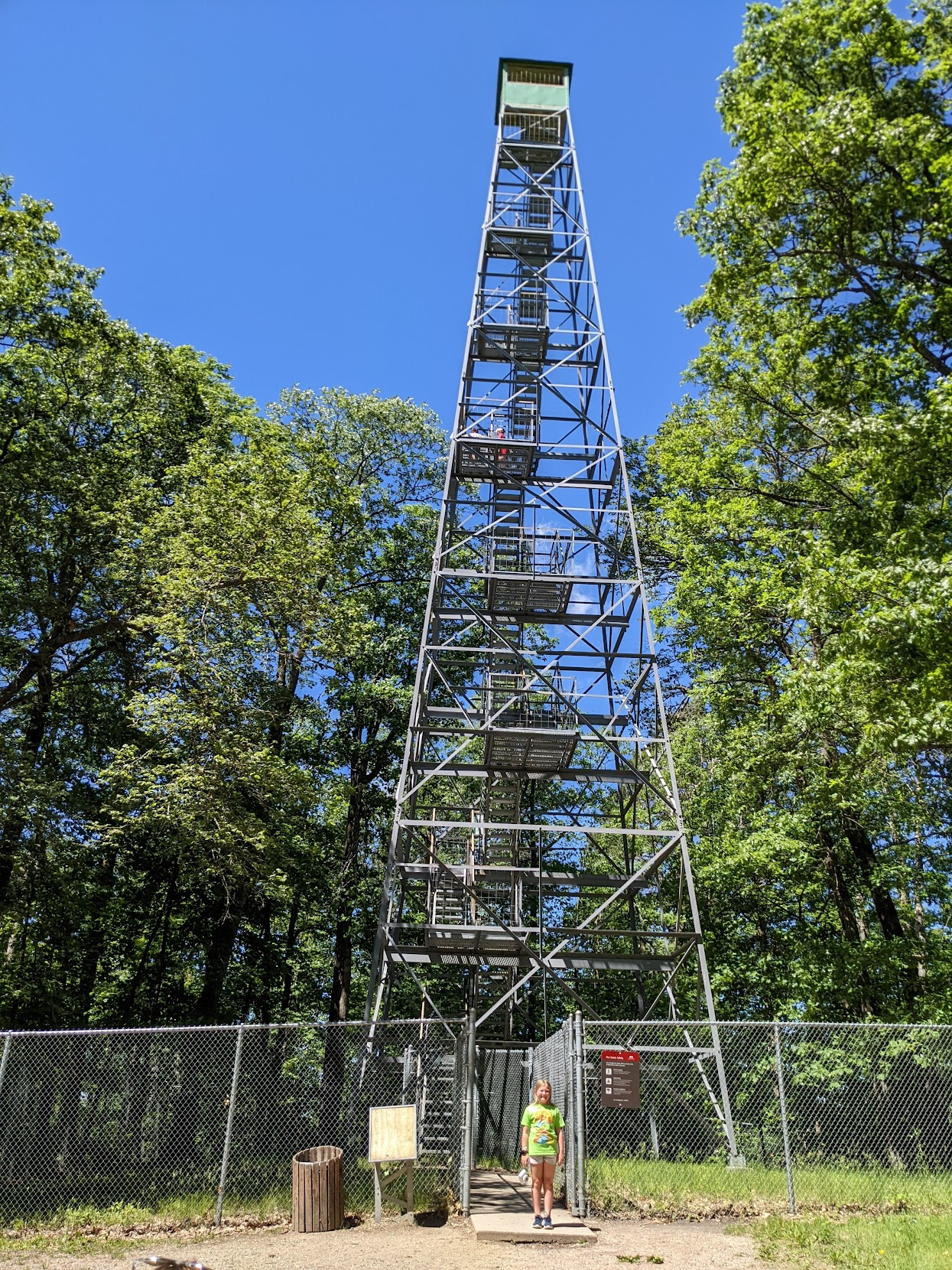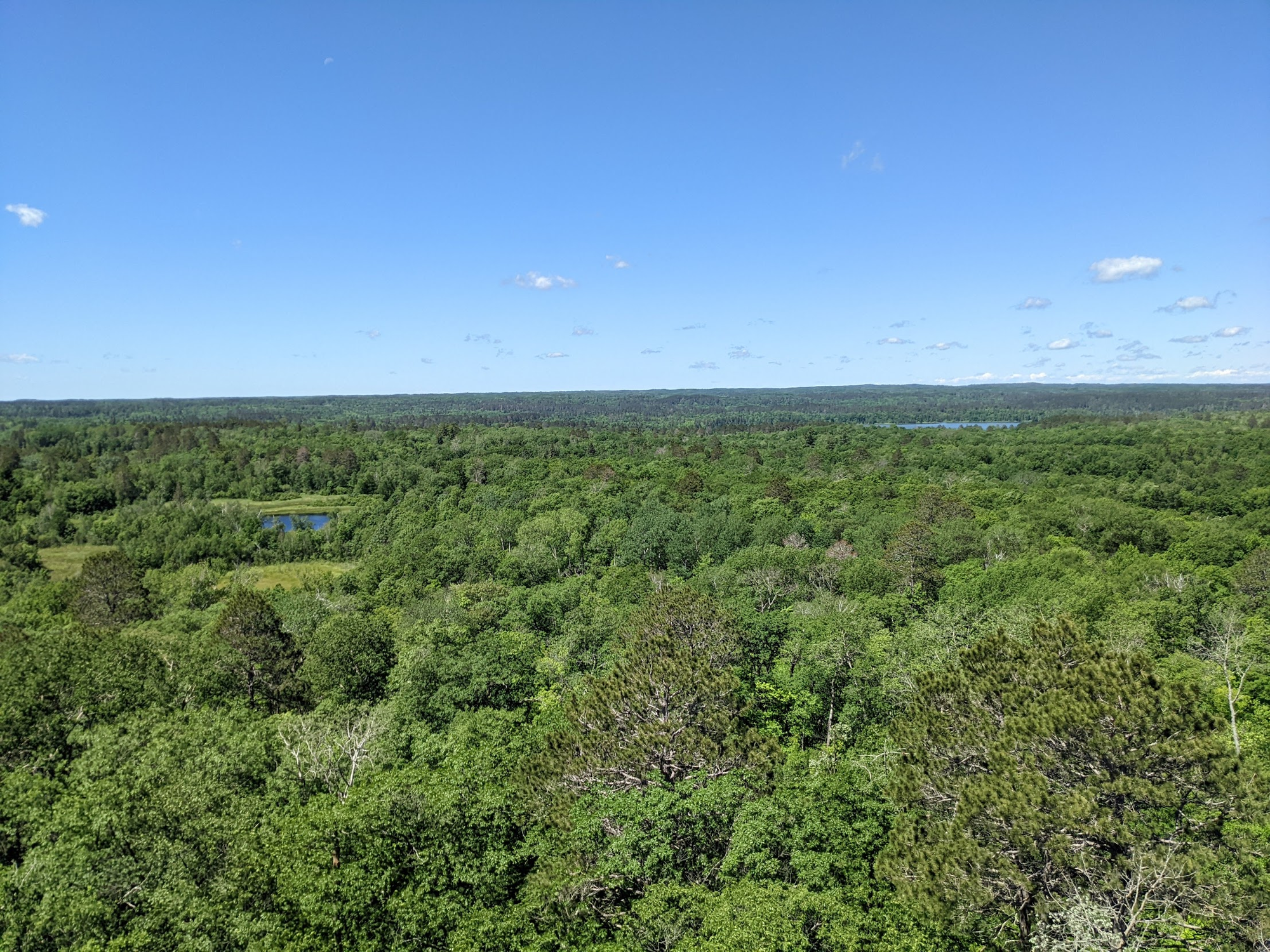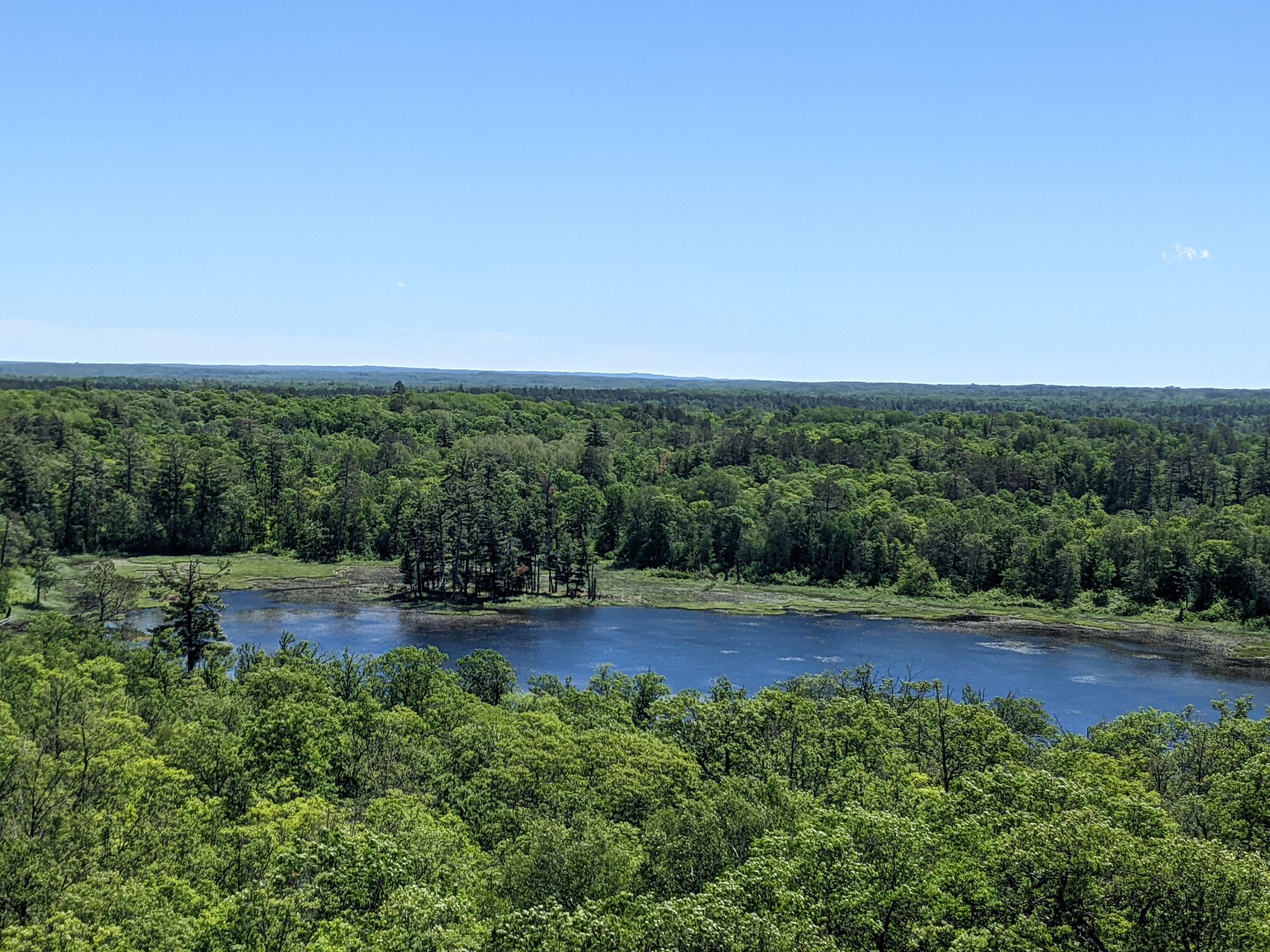 I'm really proud of Olivia. She has become a lot more fearless about things like this.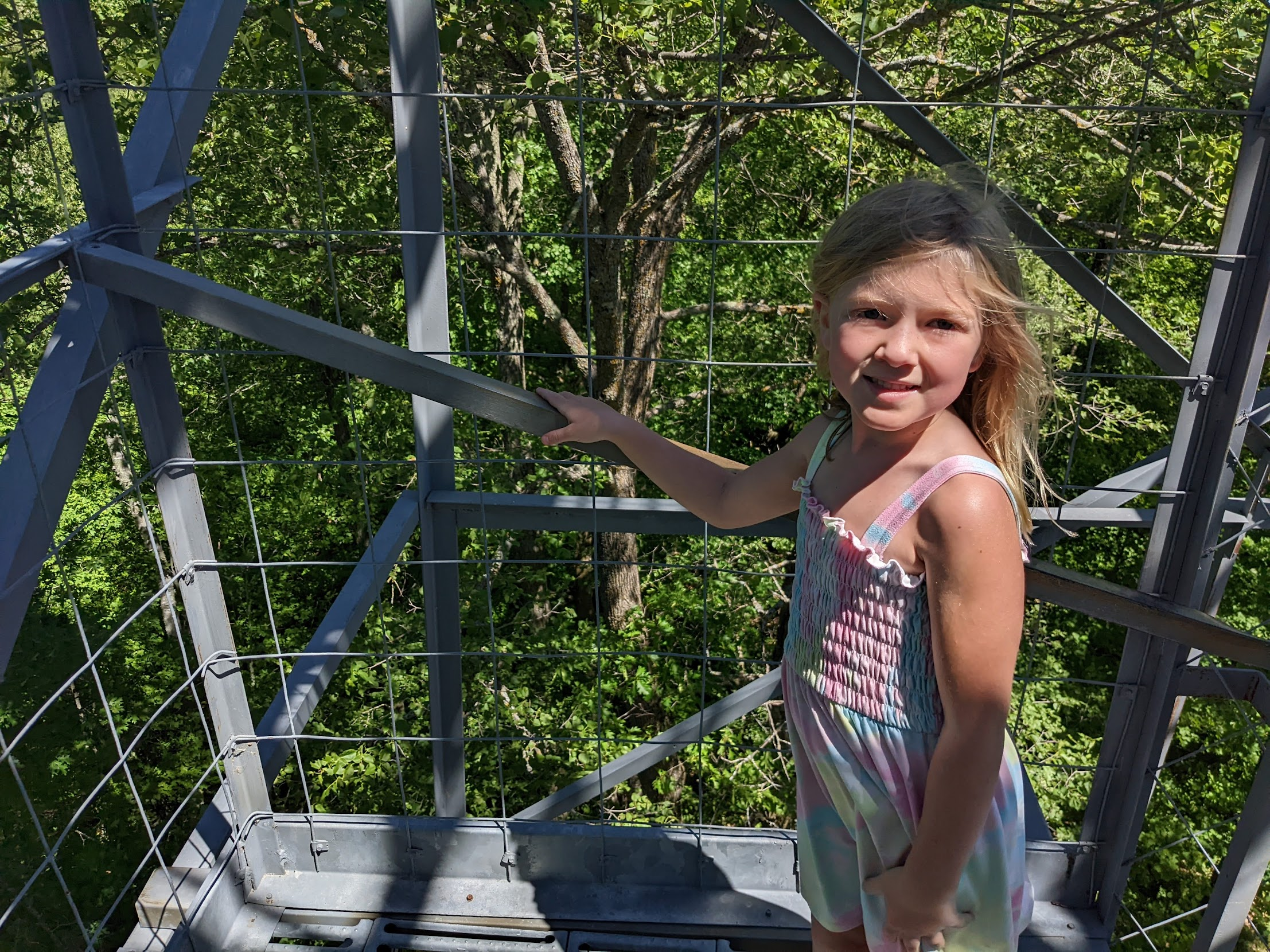 After the fire tower and lunch it was back to the headwaters for swimming and ice cream. I had heard that it gets crazy busy during the day. Yesterday we went in the evening and there were only a handful of people there. Today we went in the afternoon and it was packed.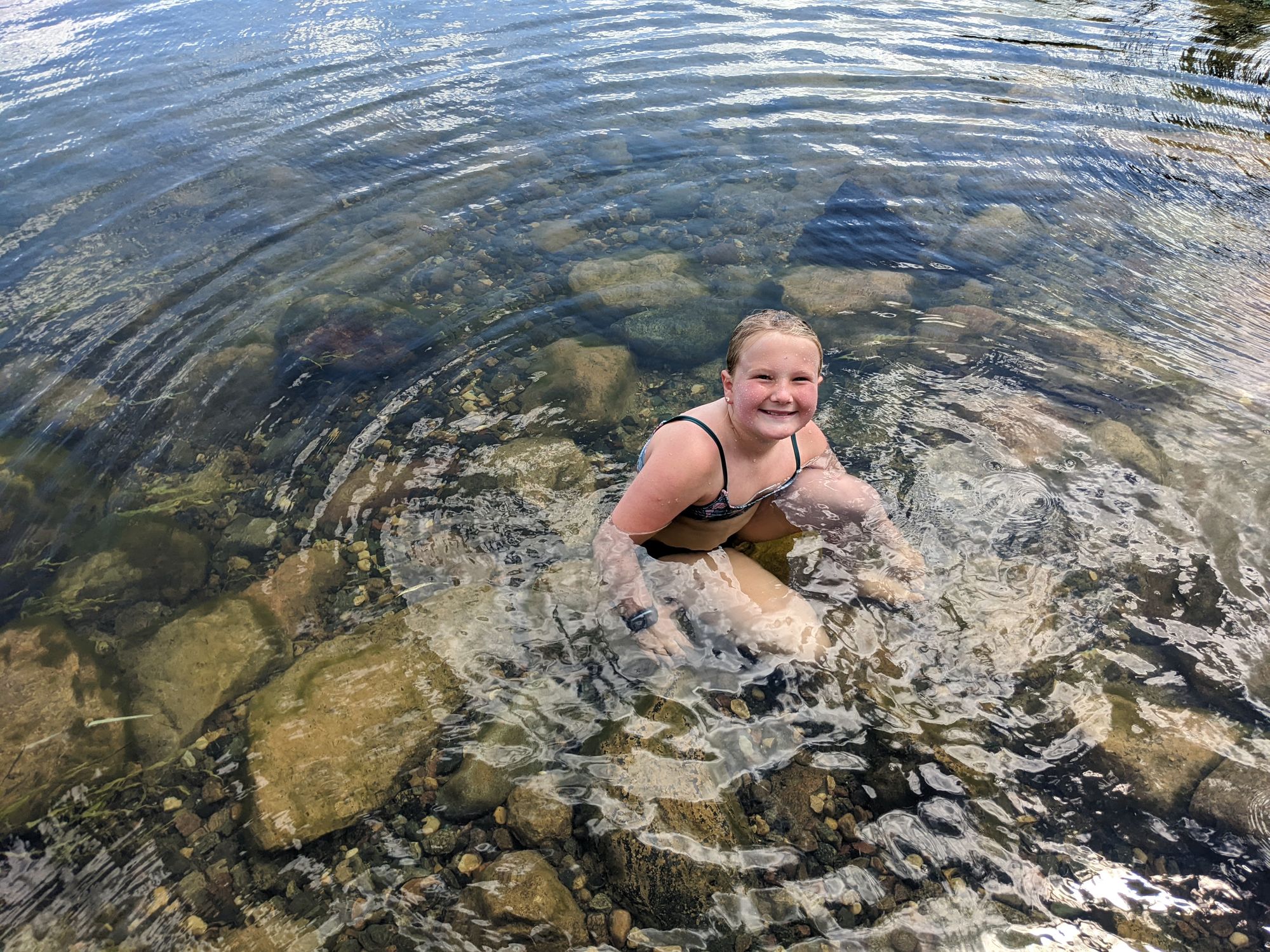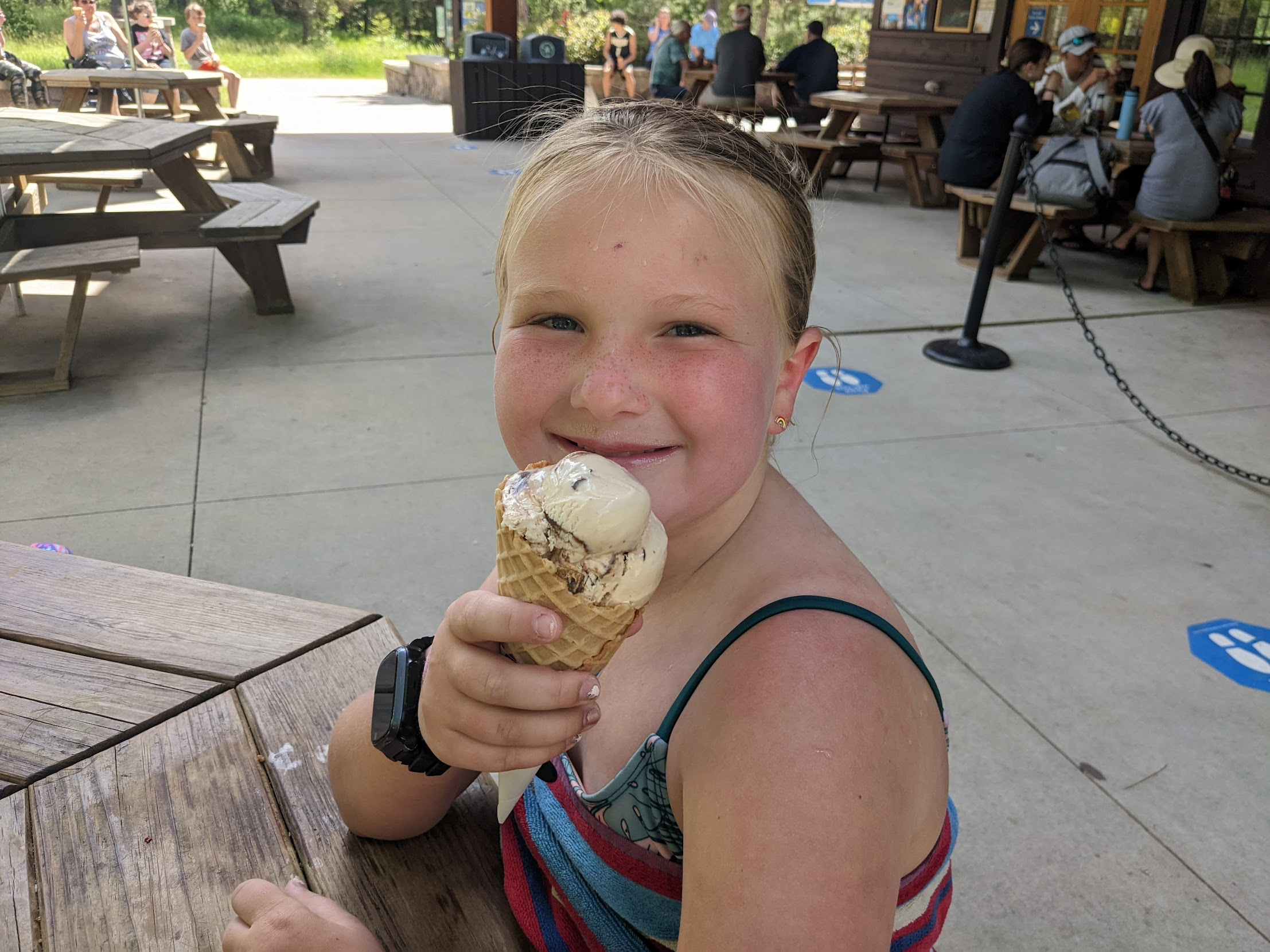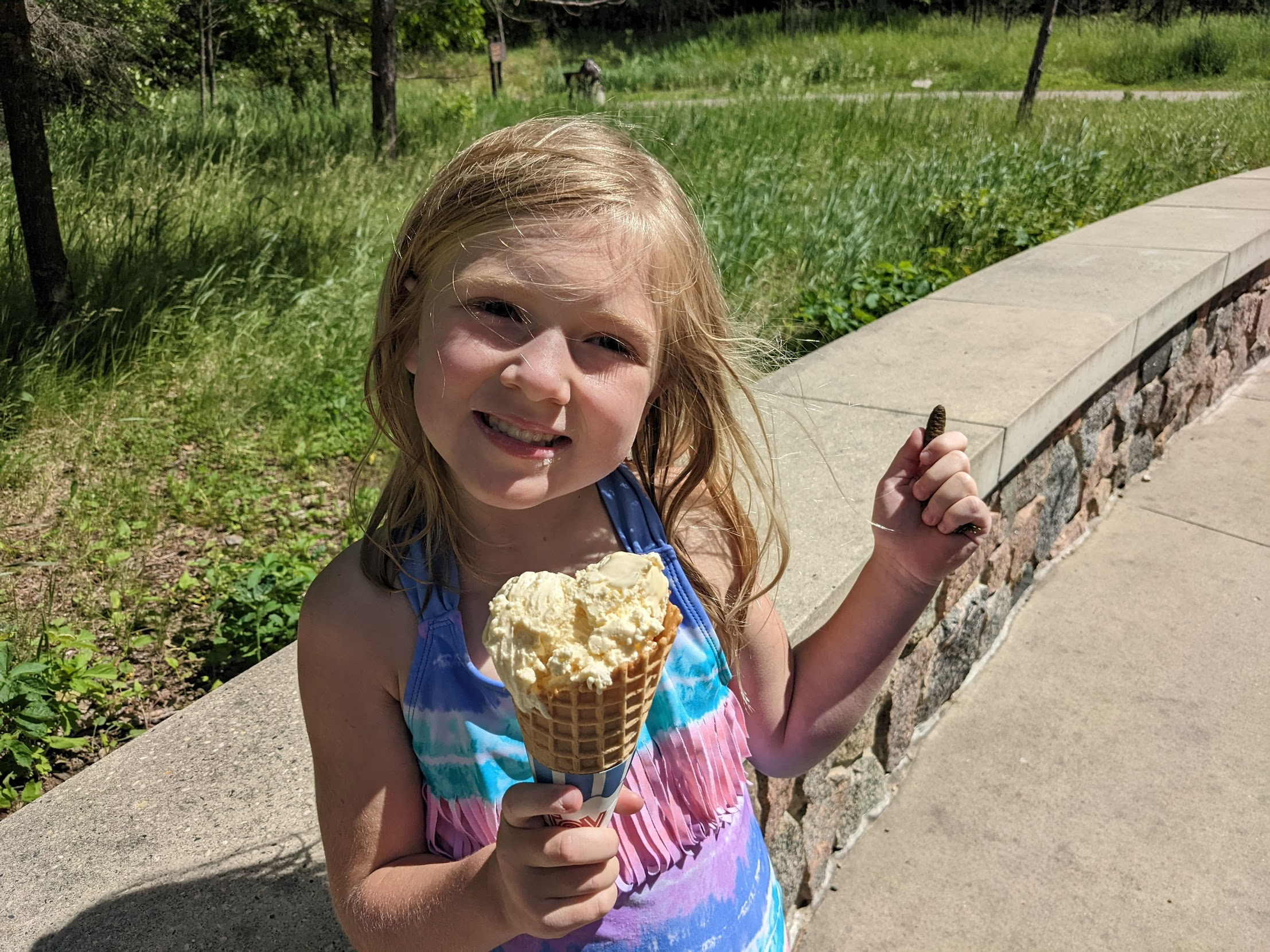 Before dinner we went to the fishing pier to do some fishing. Olivia has been asking to do this since we got here and tonight the park rangers had an event, so it seemed like the perfect time to go.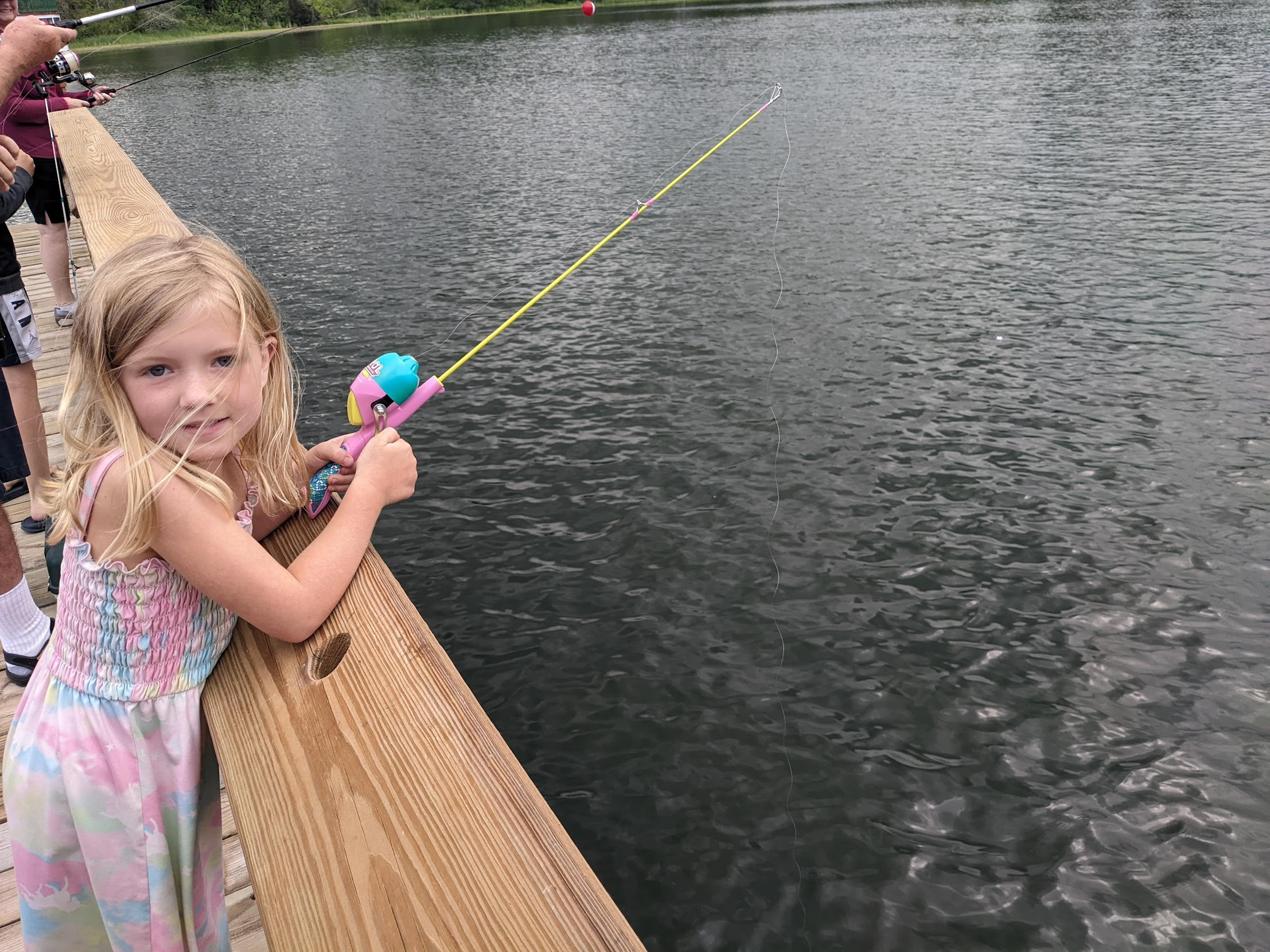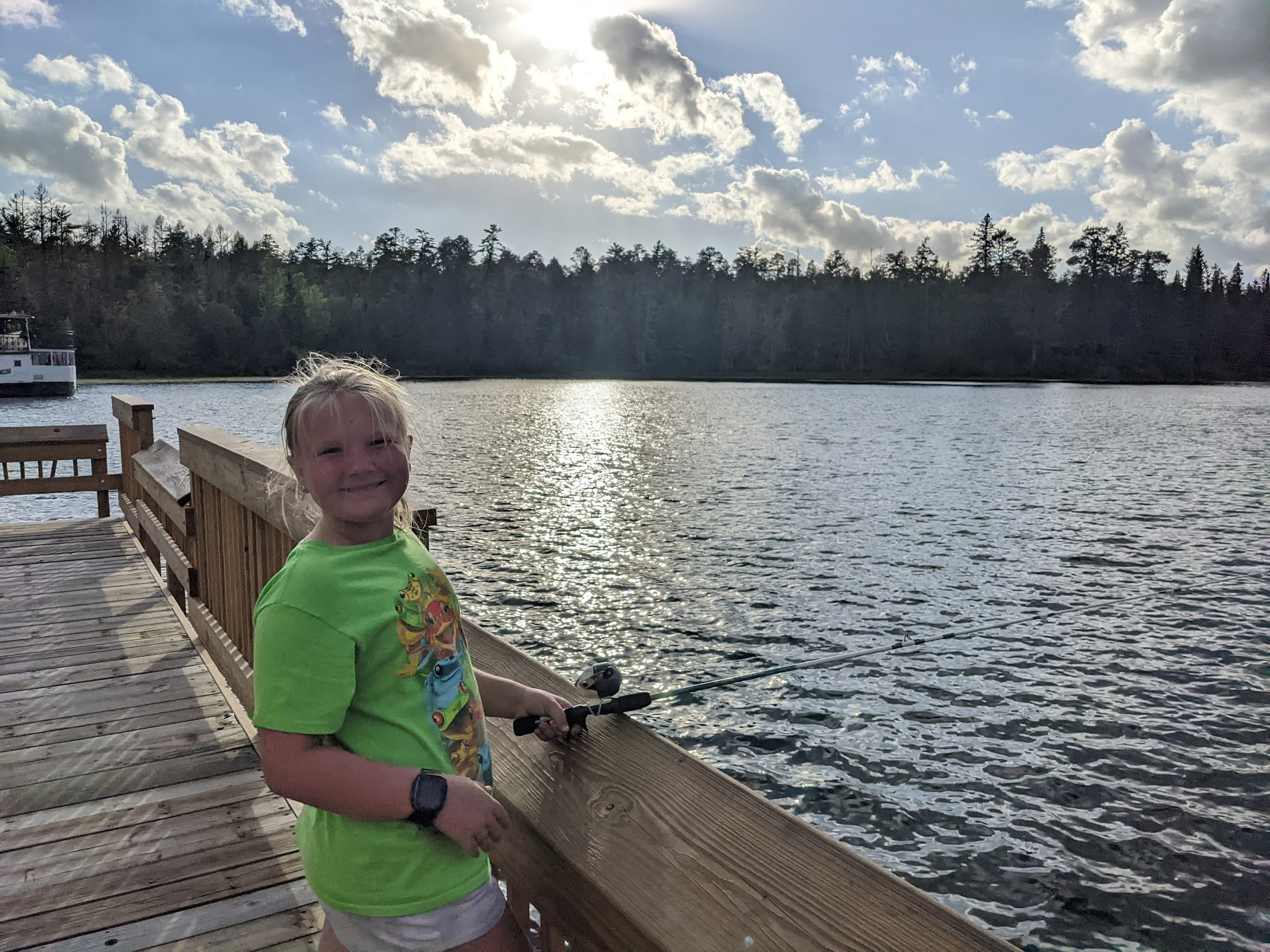 Both girls caught a couple fish.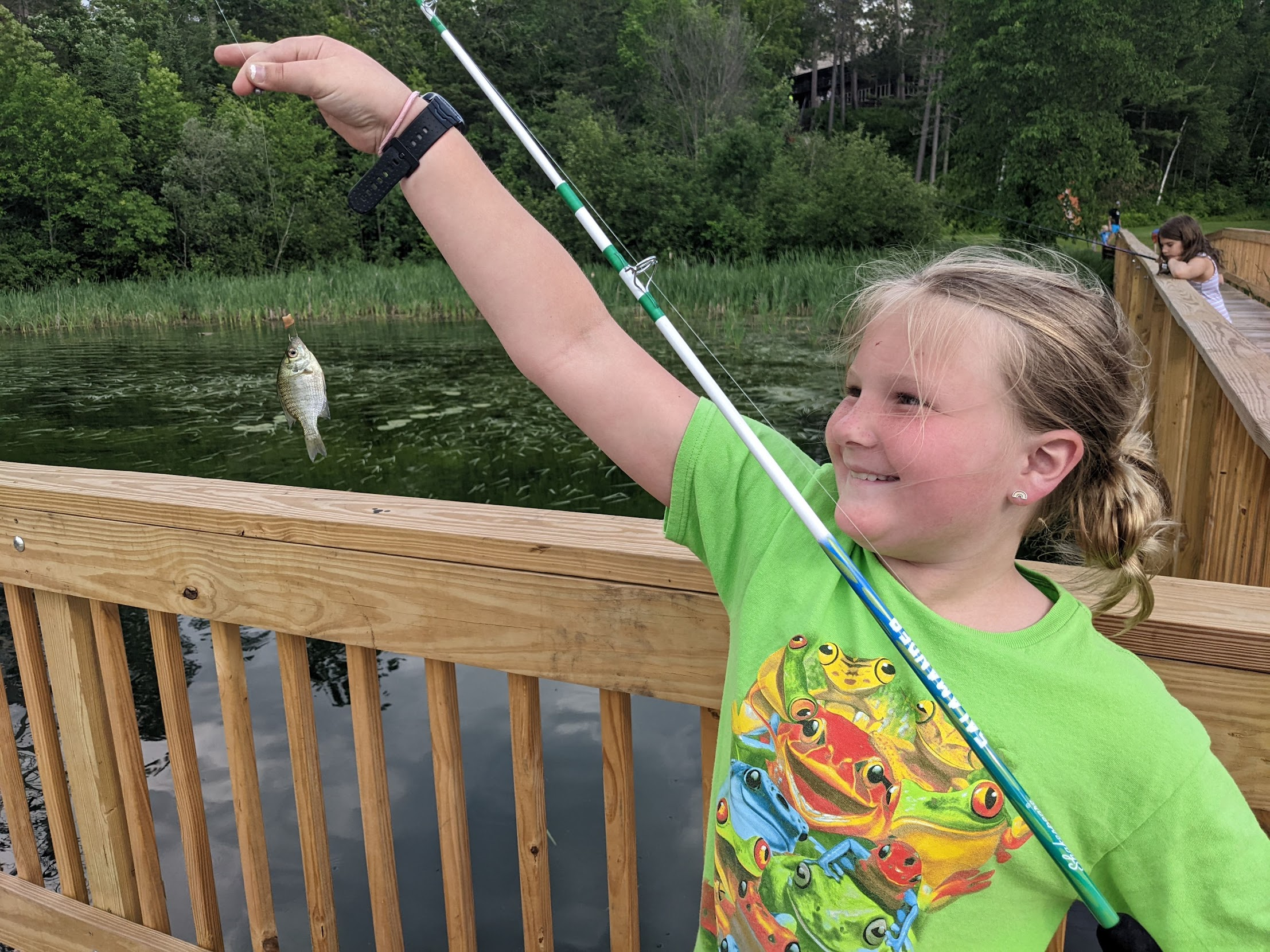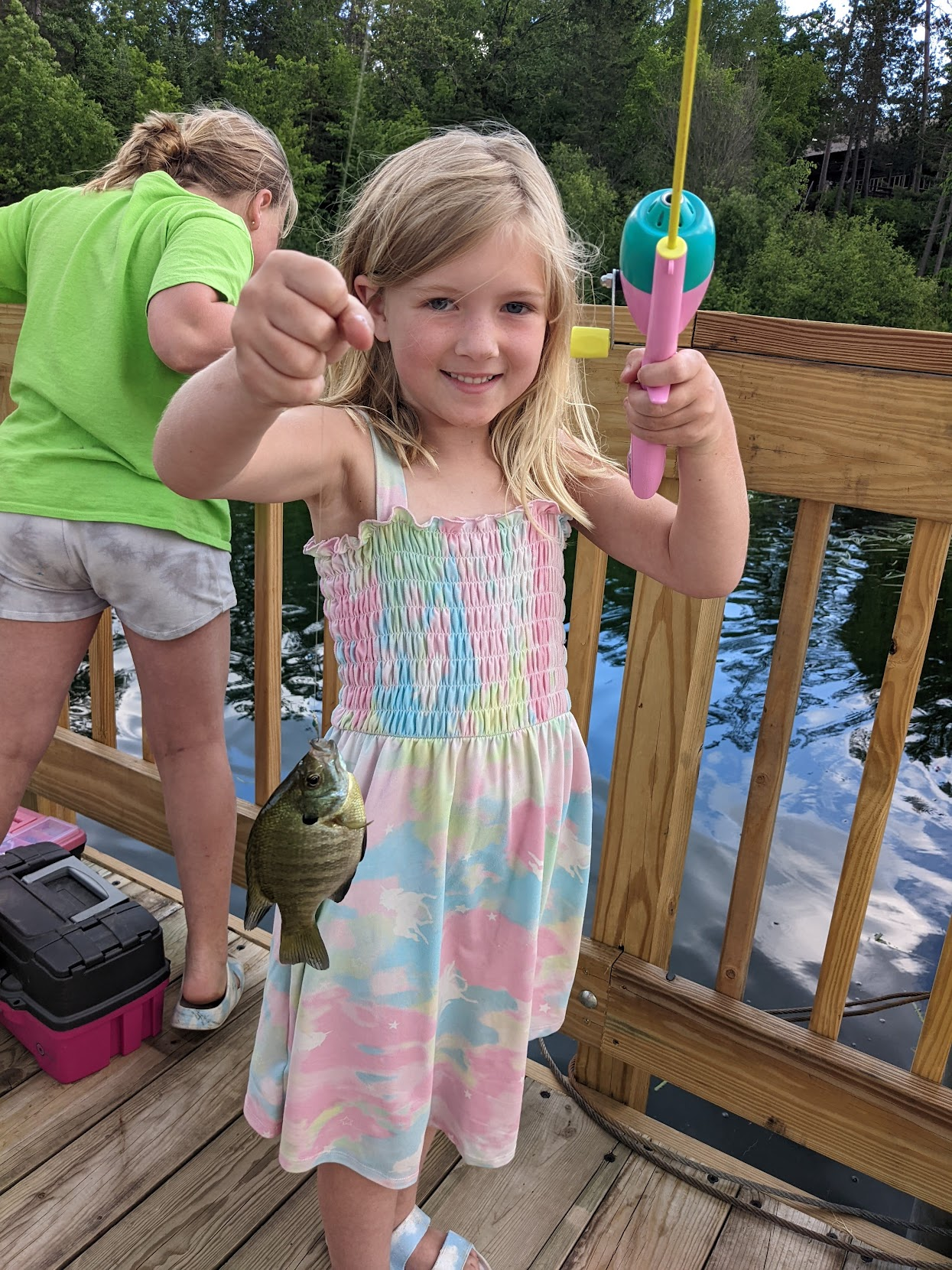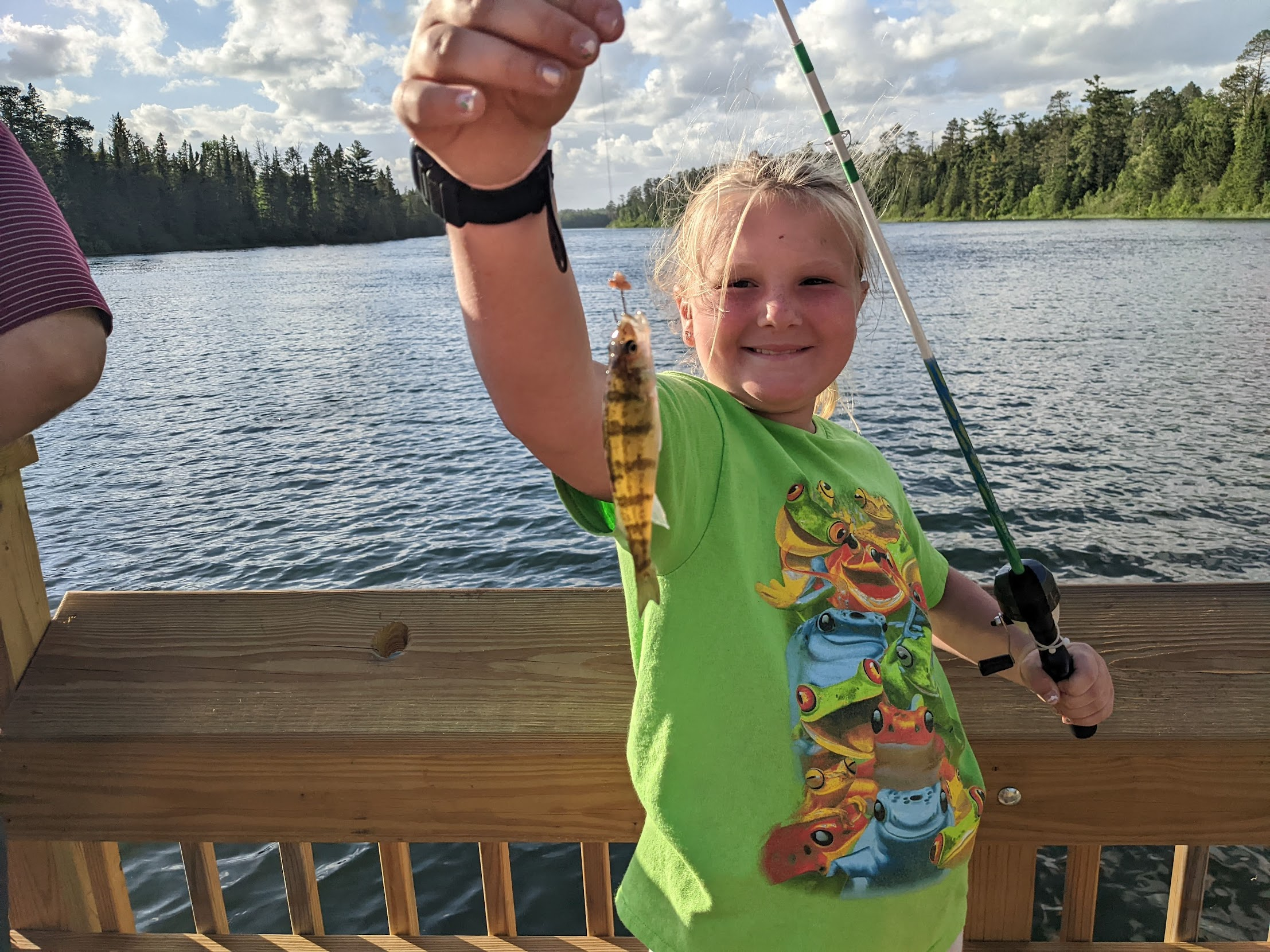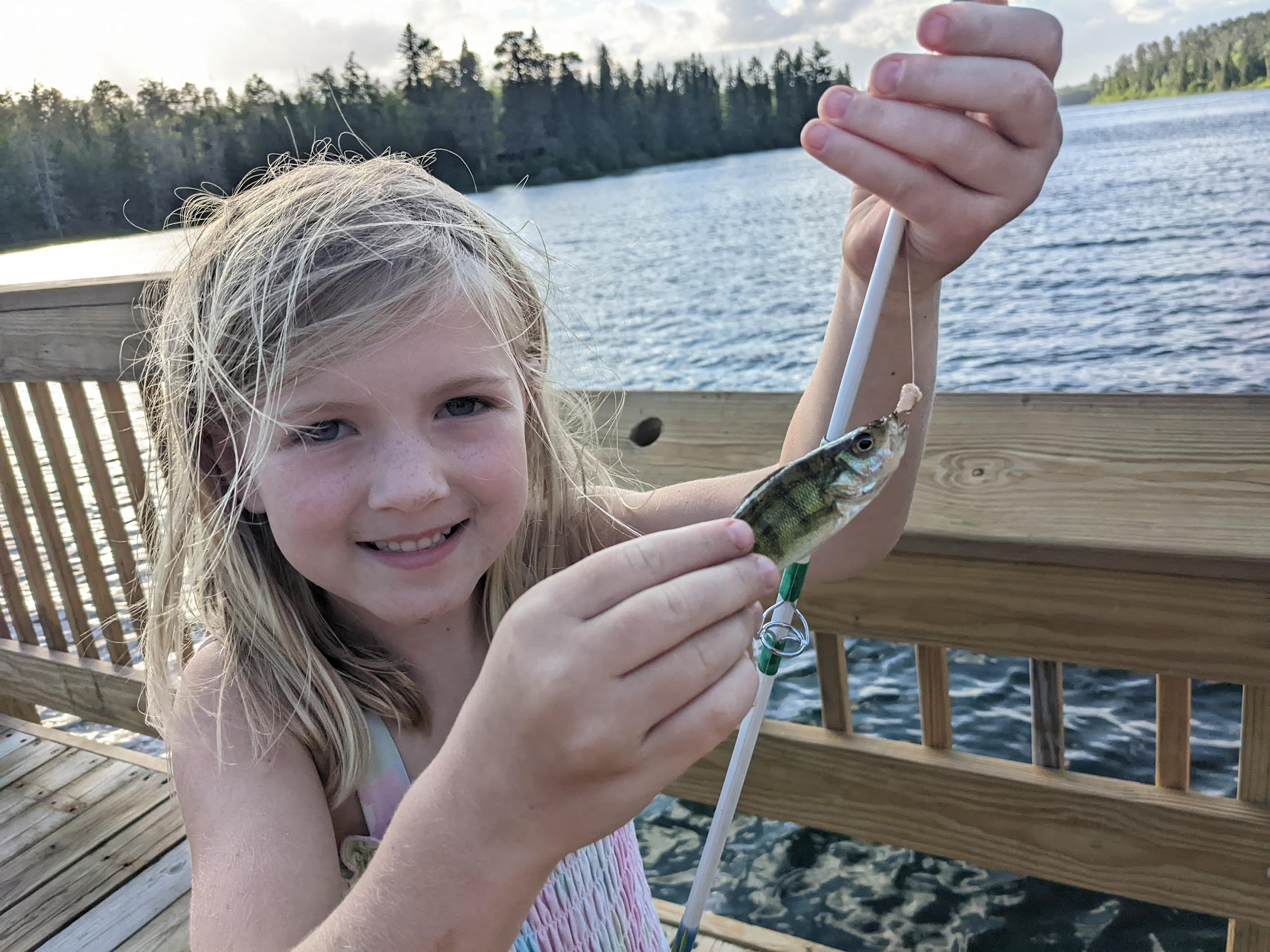 After fishing it was make your own pizza night.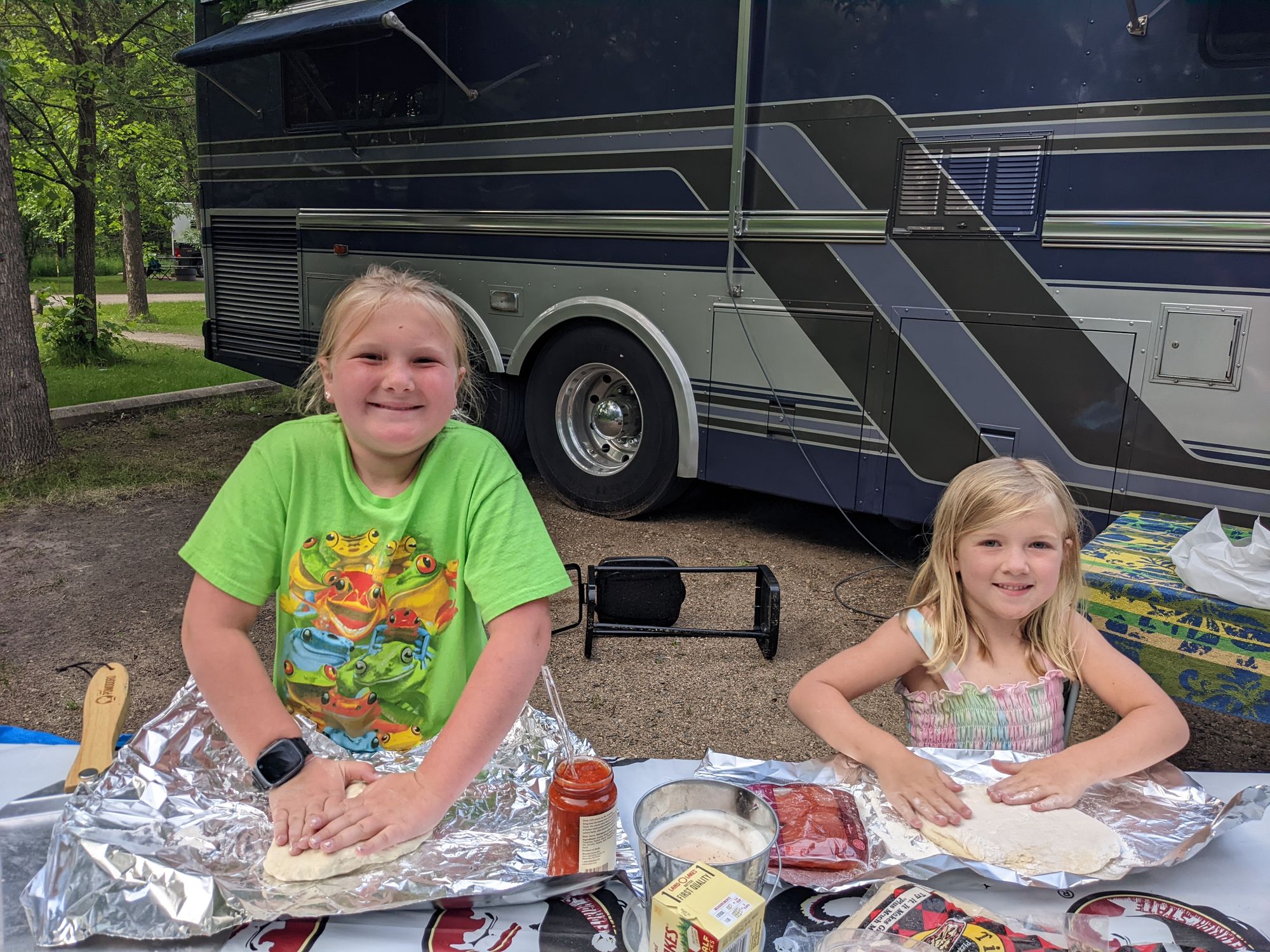 Followed by a rainbow right over the bus.