Good weather was forecast for Thursday, so we decided it was time to move on to the next island in Grenada.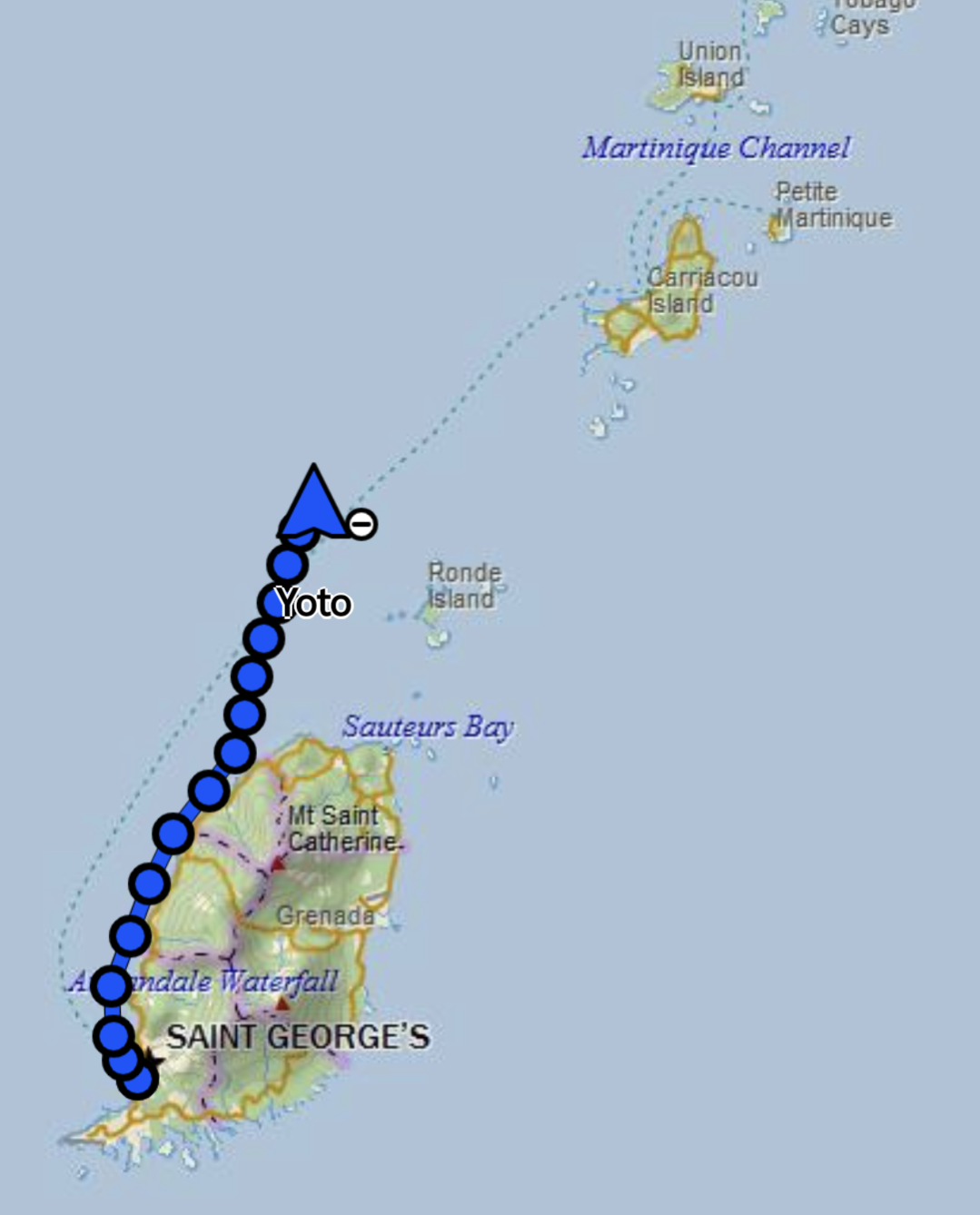 But first we had to get around the active volcano in the ocean. That is not a joke. Fun fact - there is actually an active volcano in the Caribbean Sea that last erupted in 2001. There is a 1 mile exclusion zone (circled in red) that every boat has to stay outside of.
Despite the good weather forecast it was pretty rough sailing almost the entire way. The girls didn't seem to mind at all.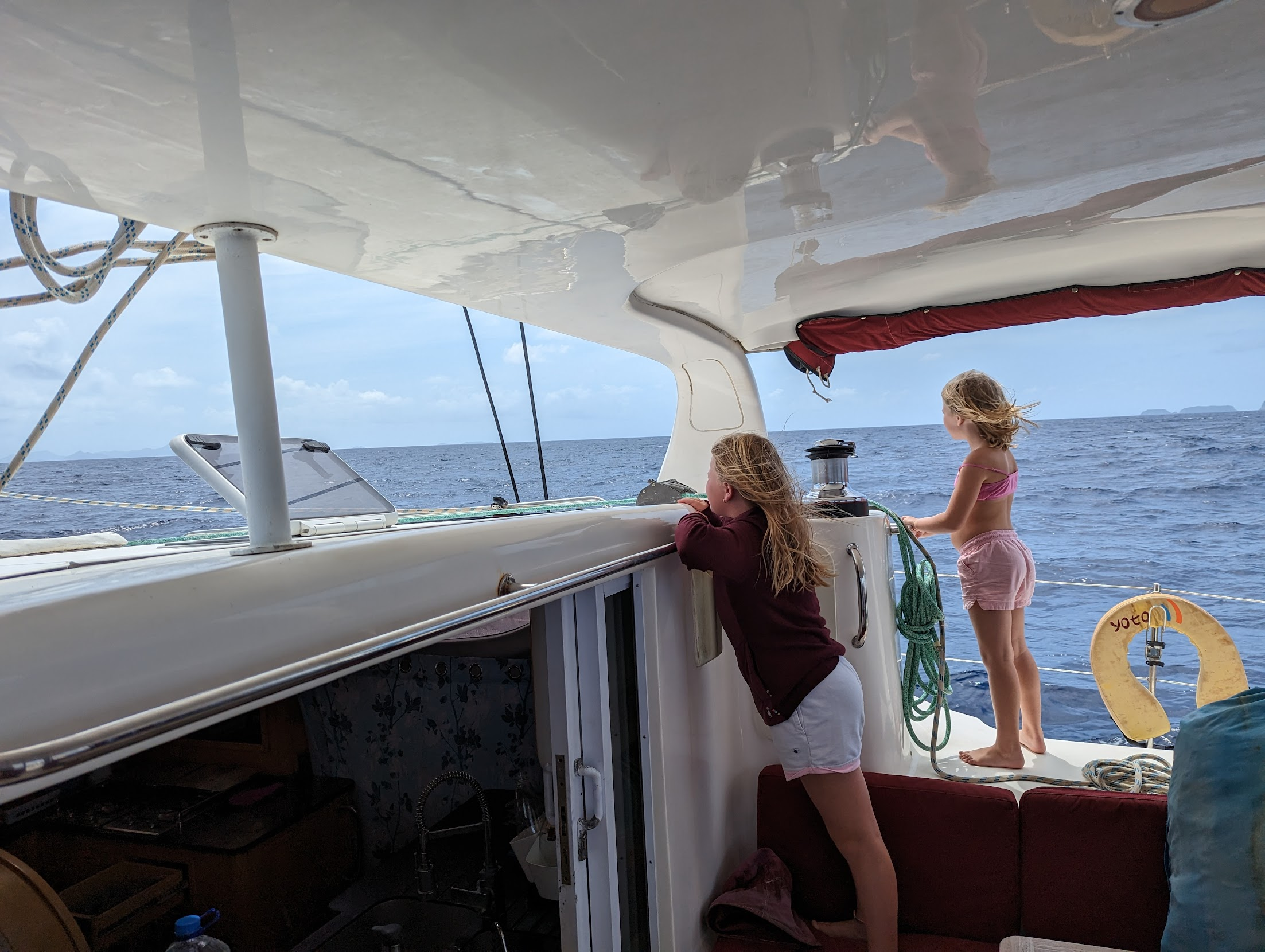 Despite the rough sailing we made really good time and dropped anchor after our 6 hour journey to Carriacou.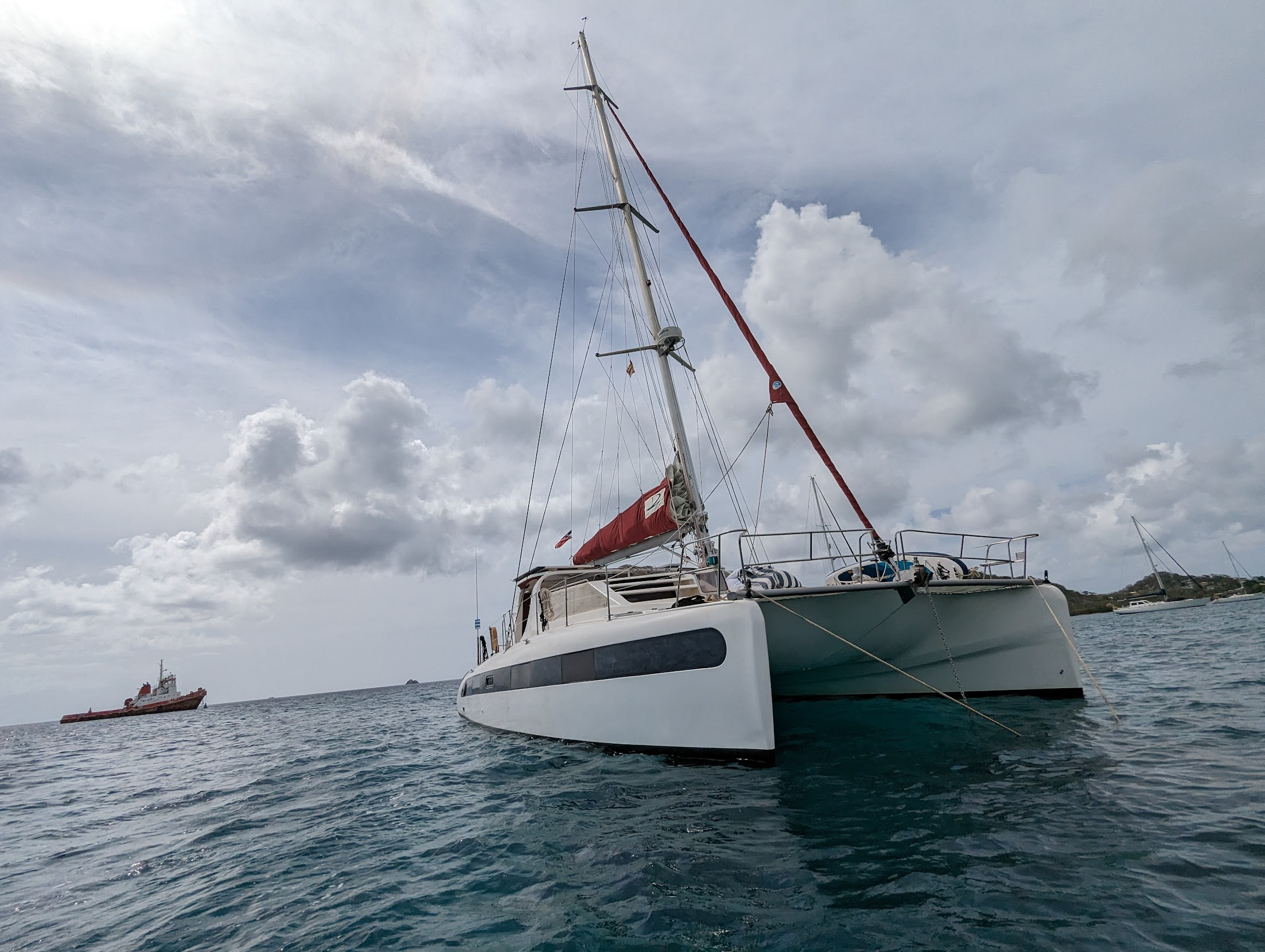 We took the dinghy to shore to check out the town and grab some dinner. We've been in Grenada over a month and been to many restaurants. By far this little beachside restaurant had the best food and service of any place we've been.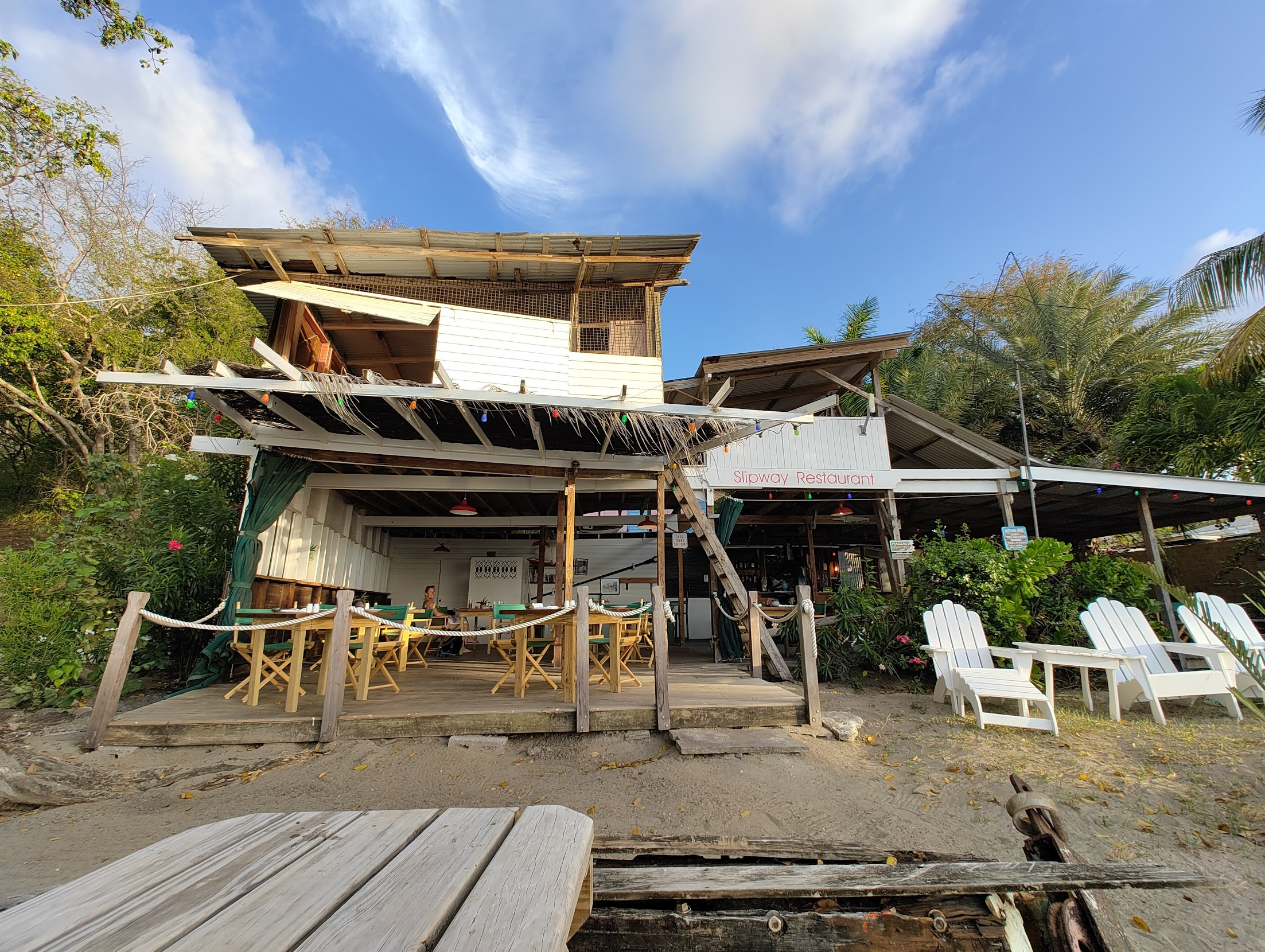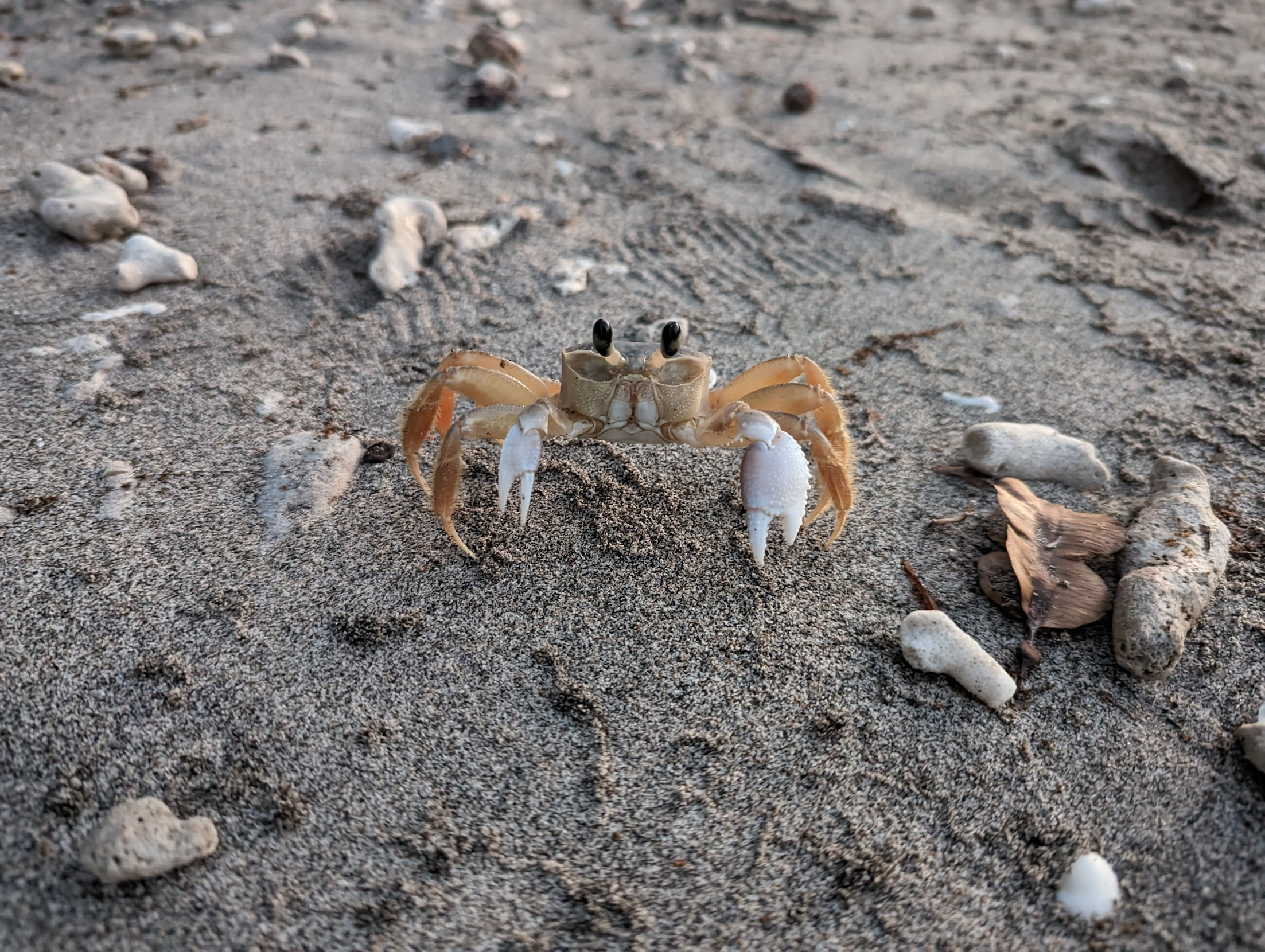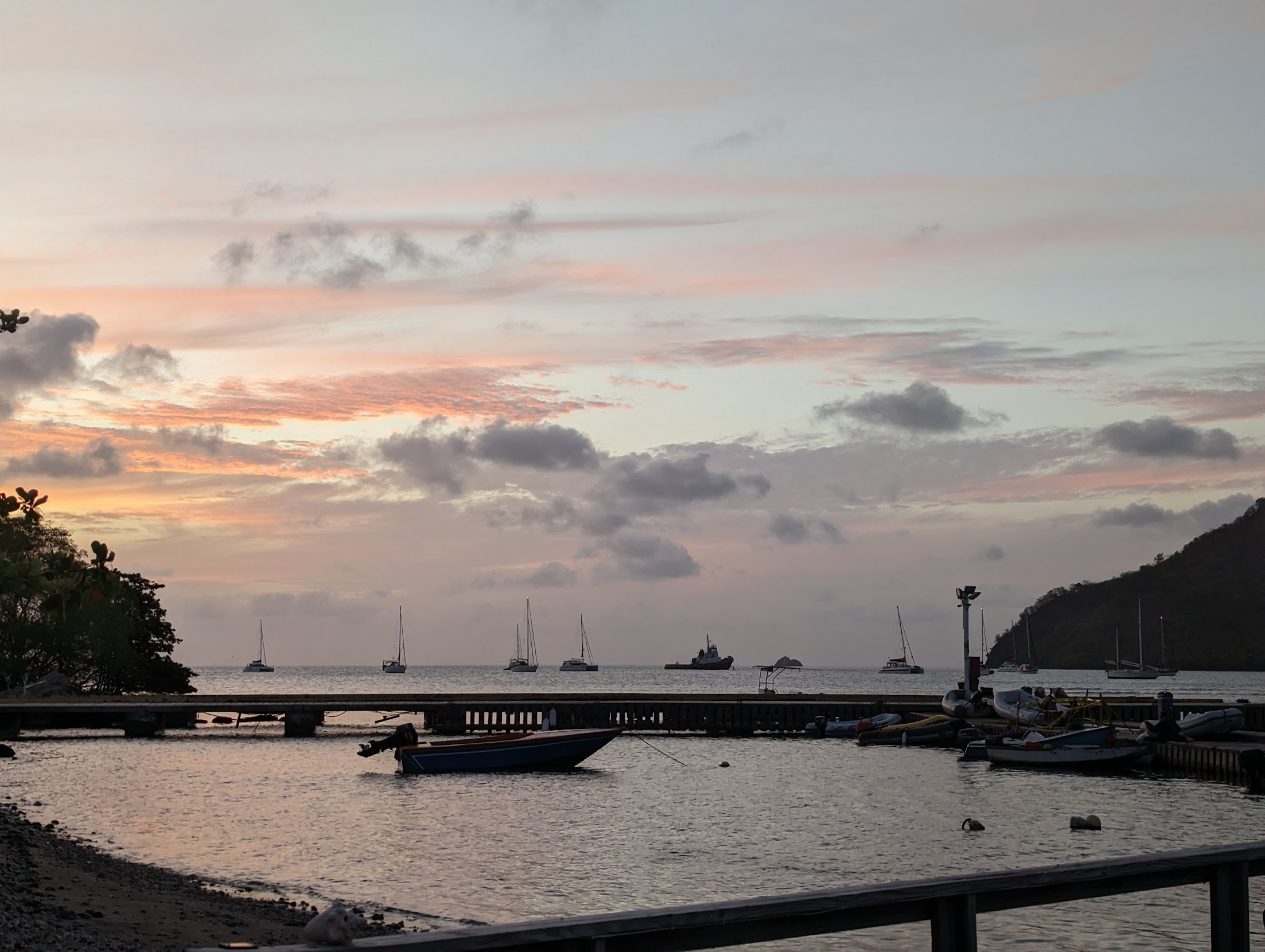 This morning we pulled up our anchor and headed over to a small island that was supposed to have a beautiful beach and great snorkeling.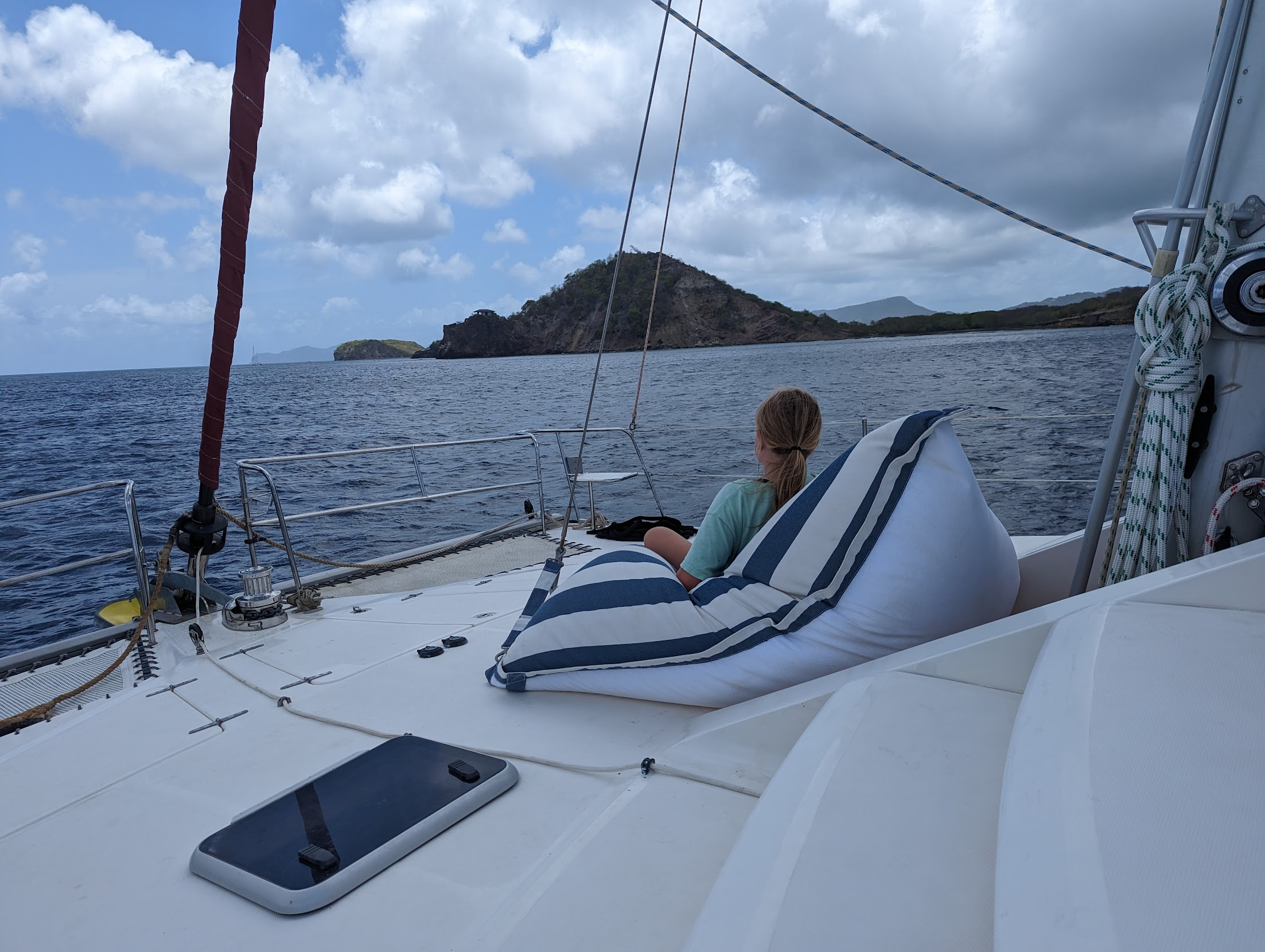 Look at this water! The girls were super happy to spend a couple hours at the beach snorkeling and looking for shells.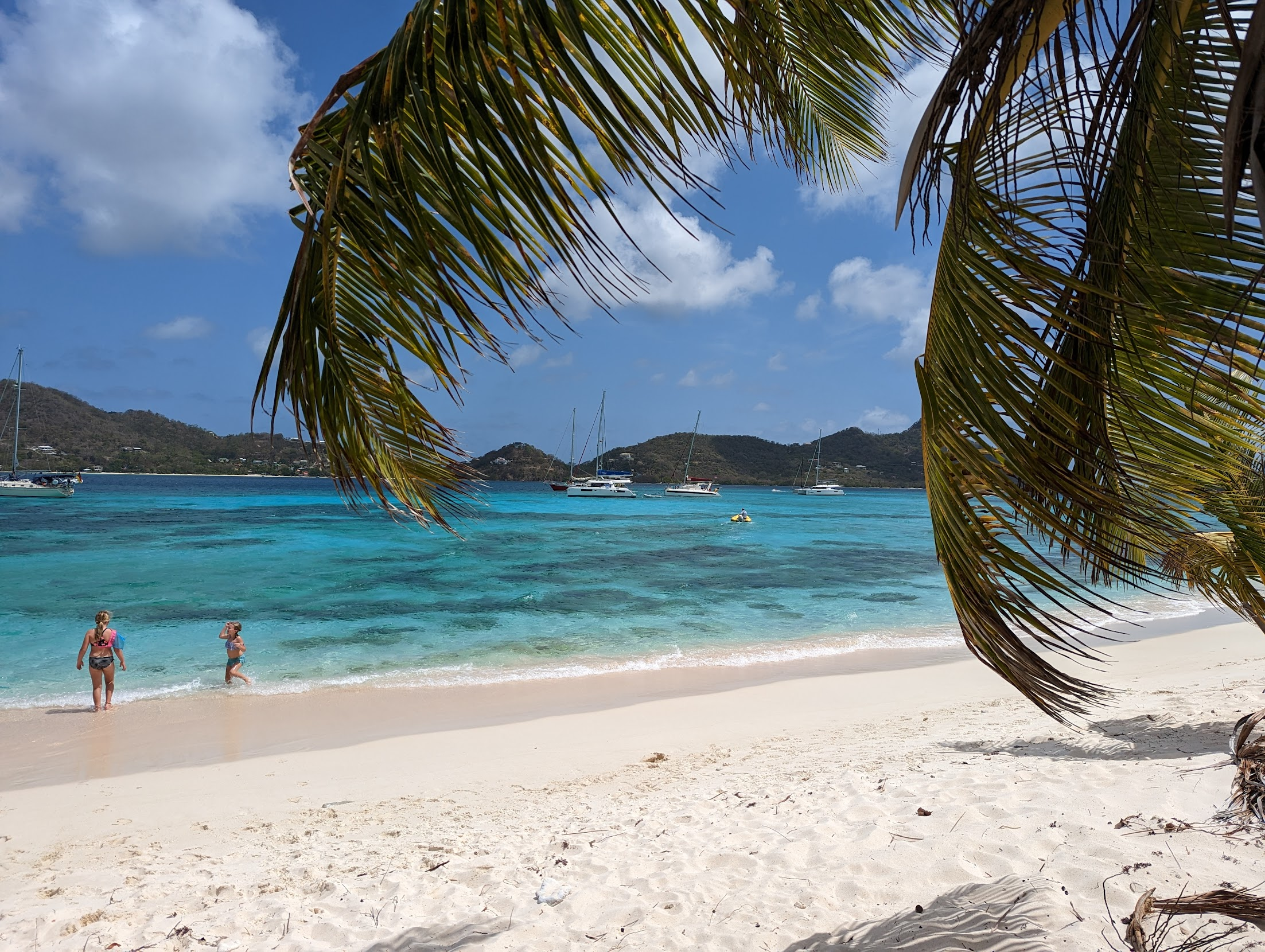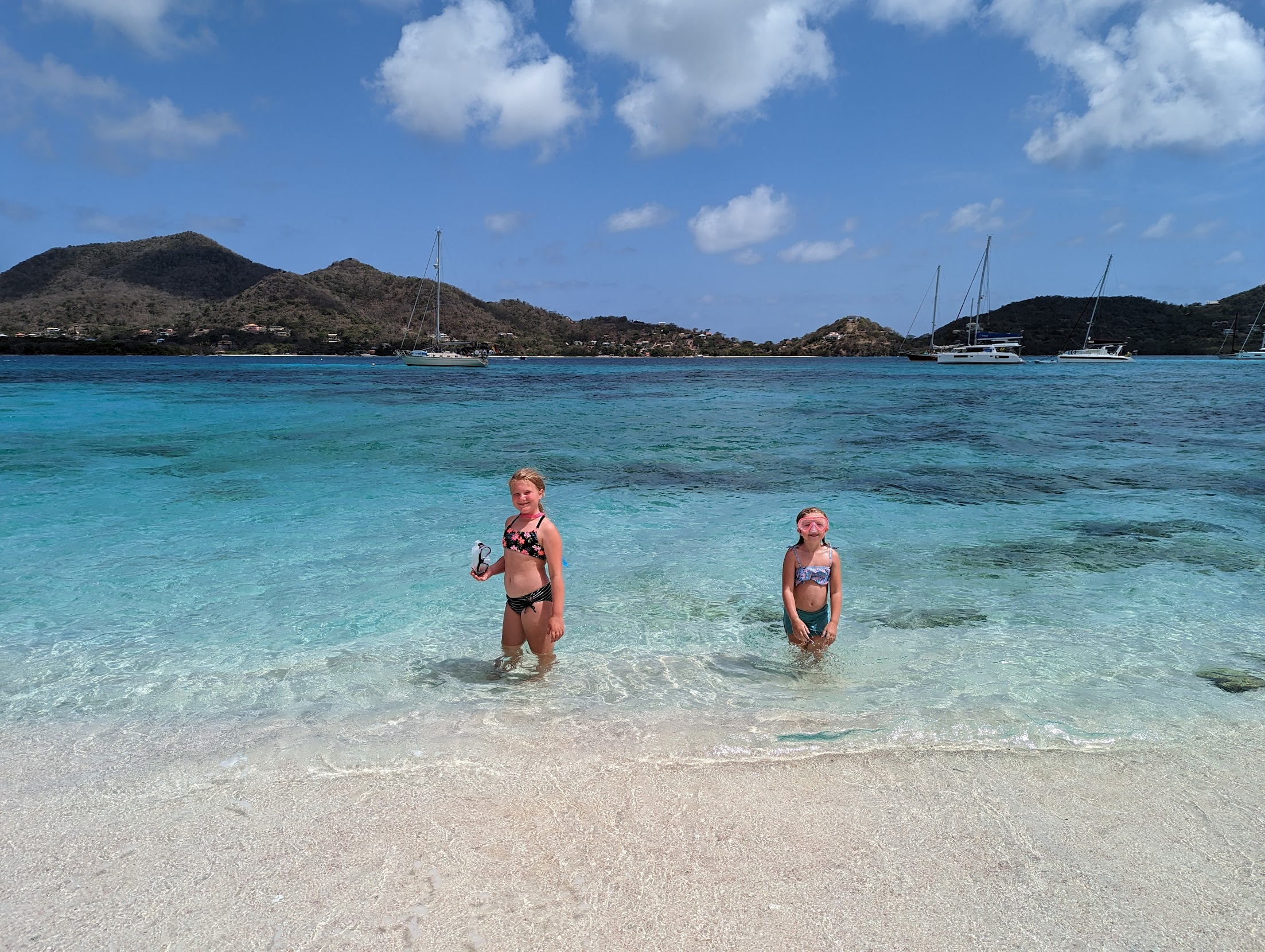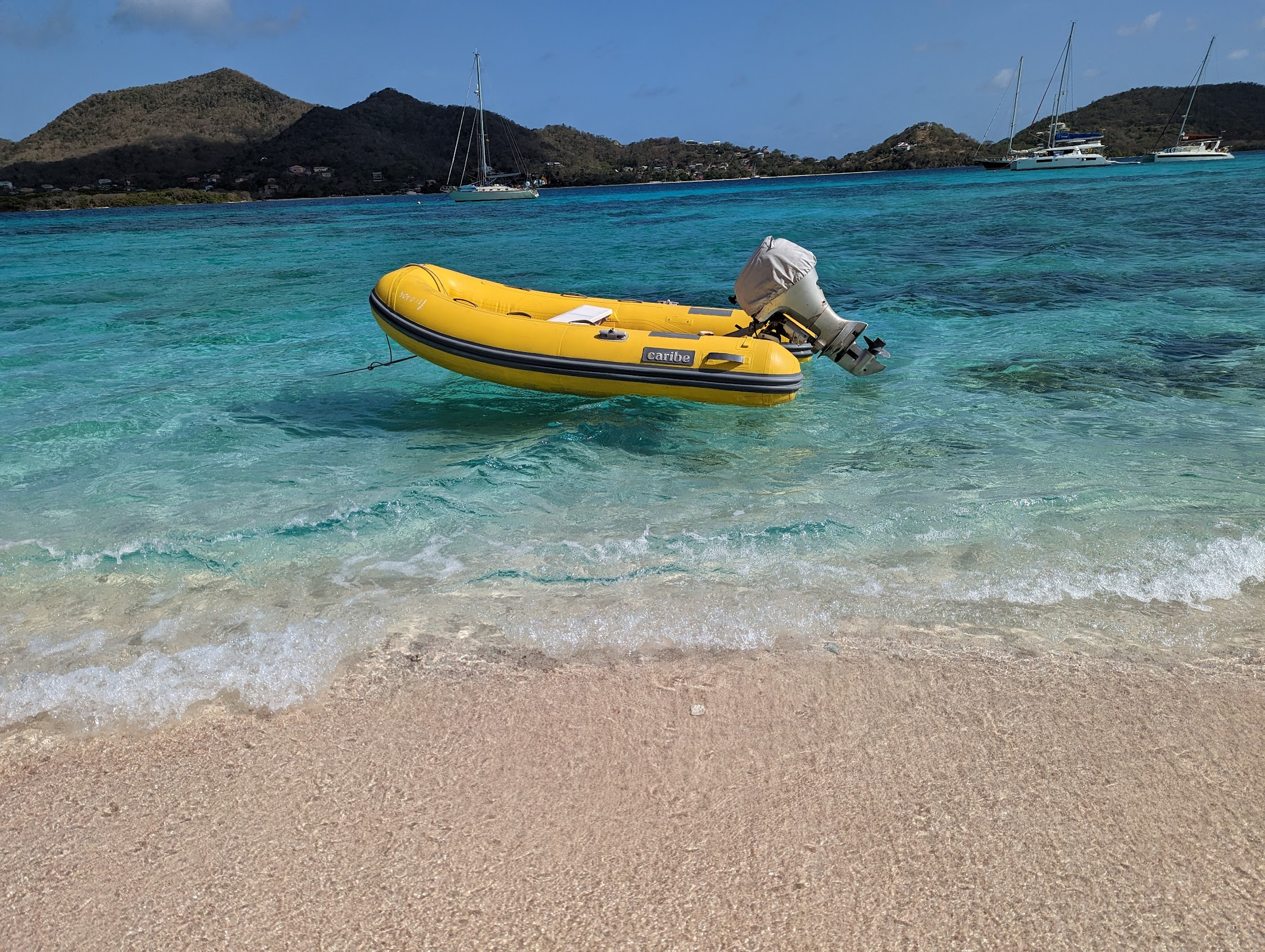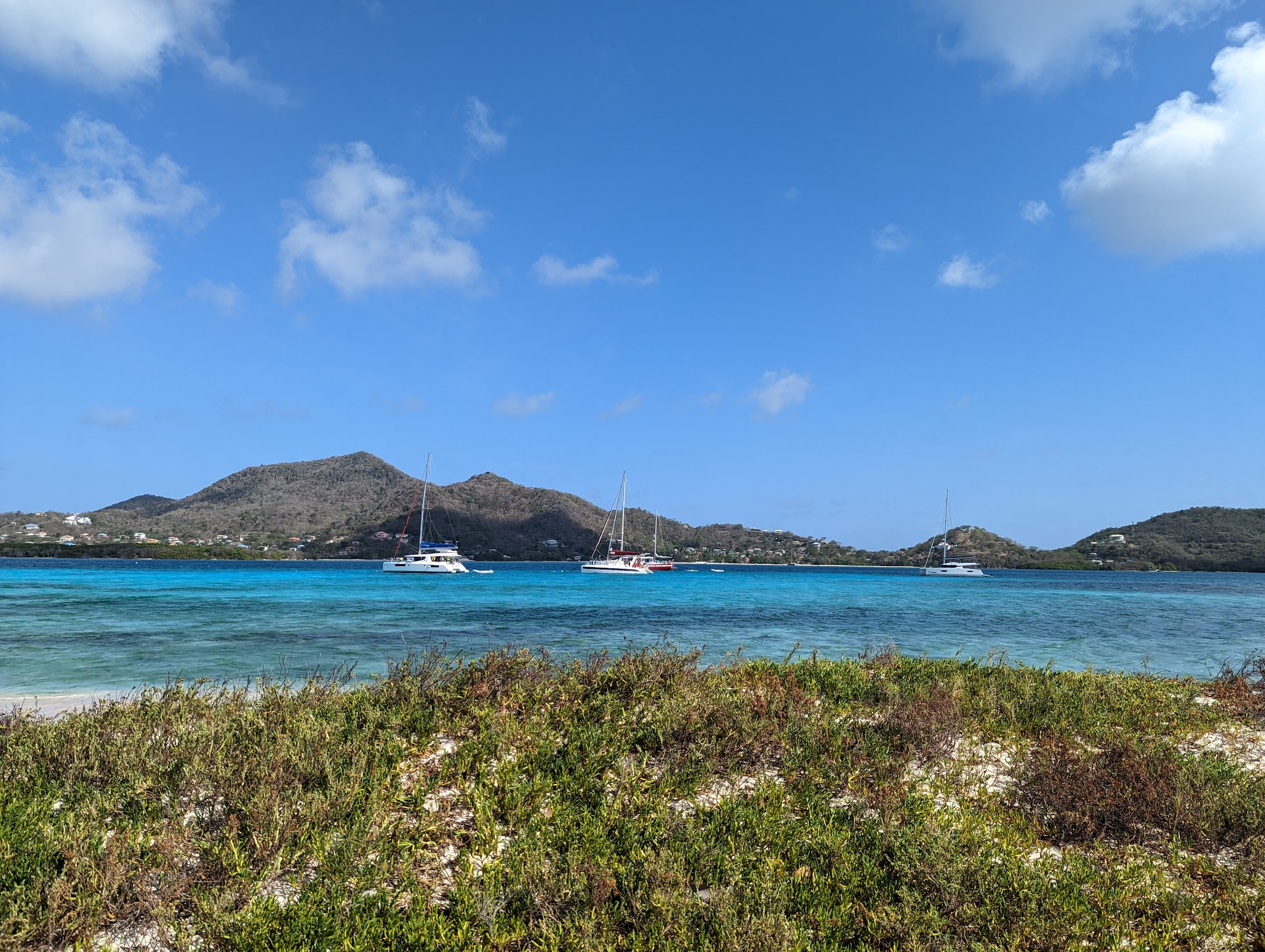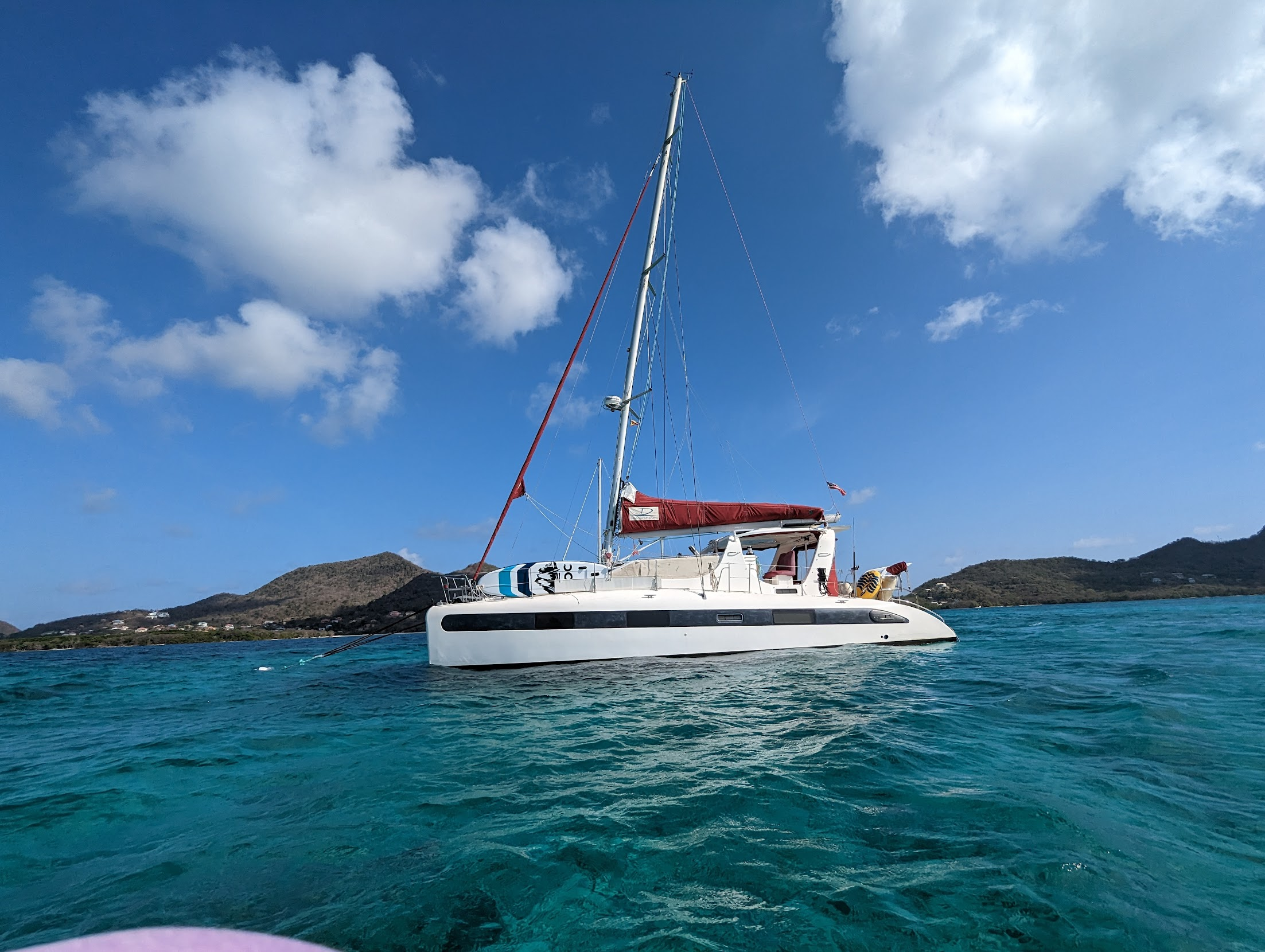 There were so many fish. Emma agreed this was our best snorkeling yet.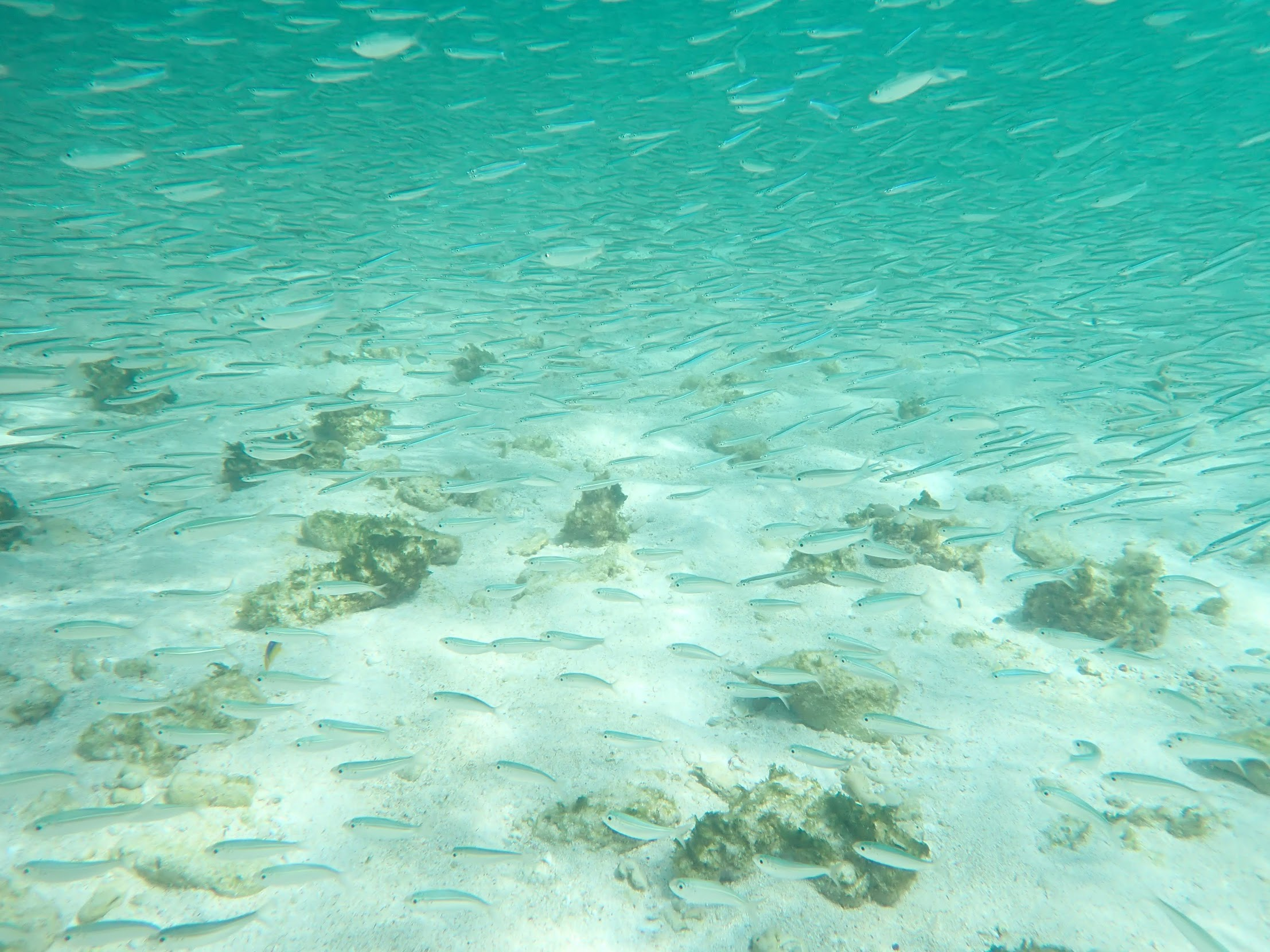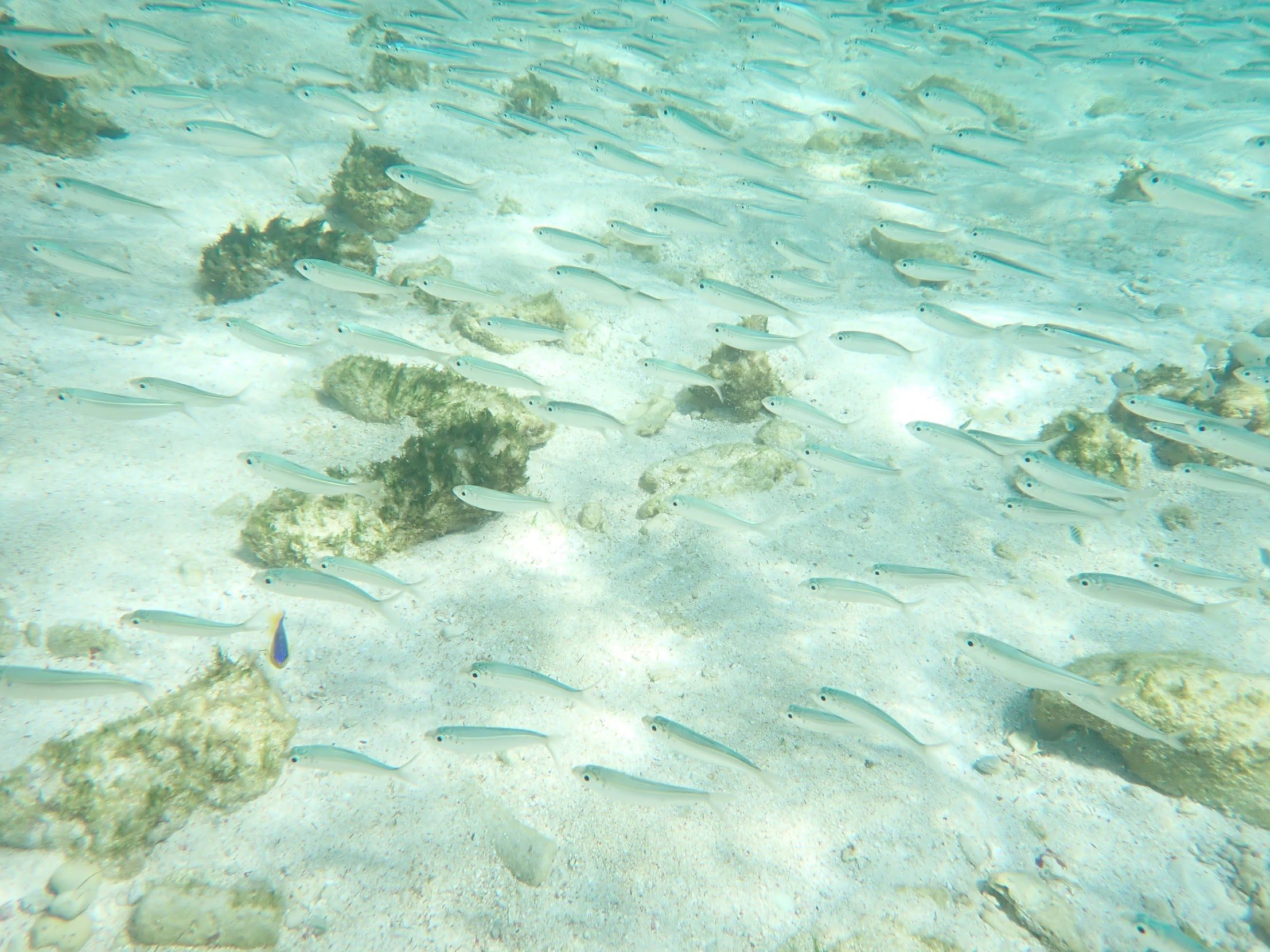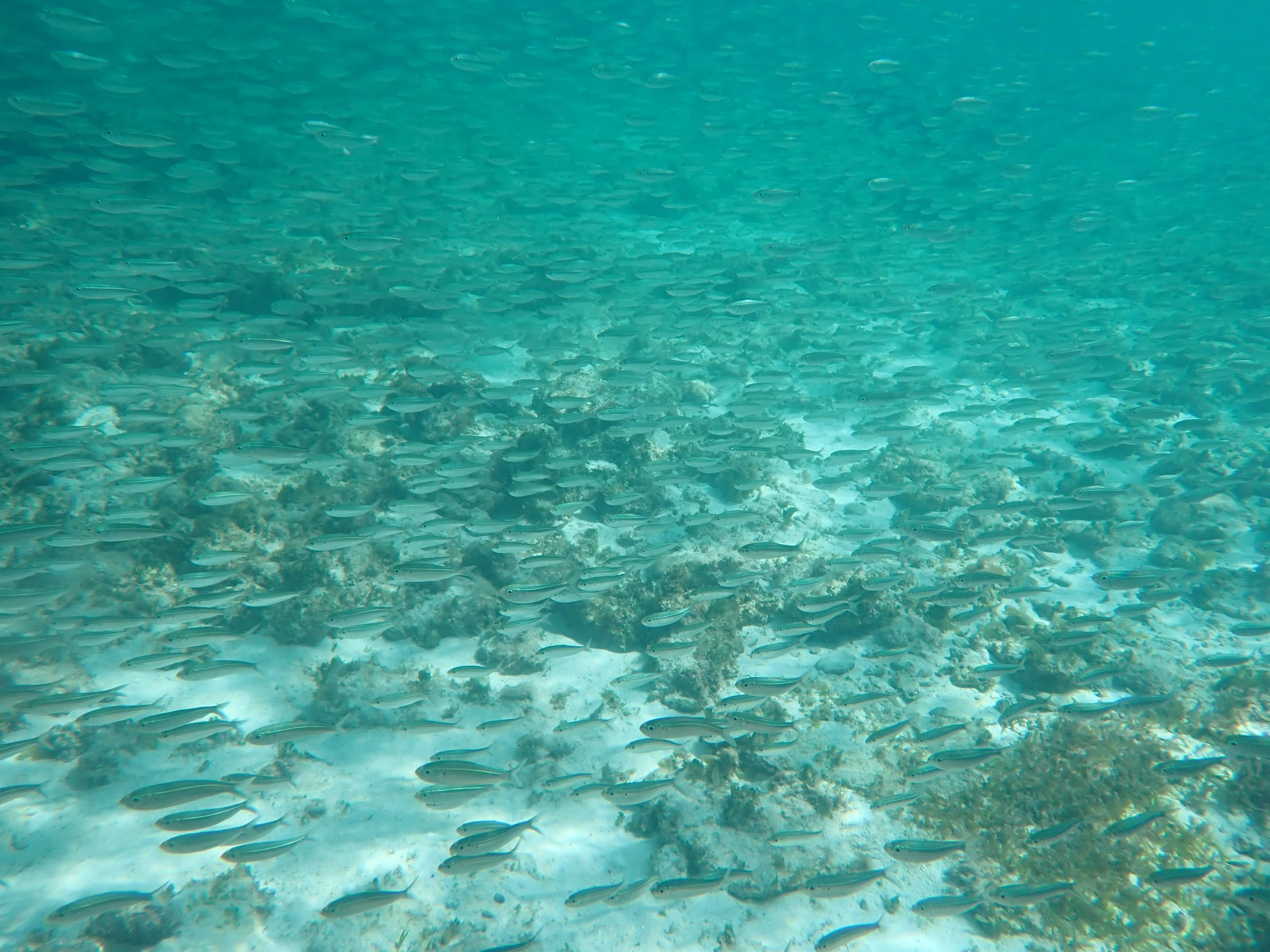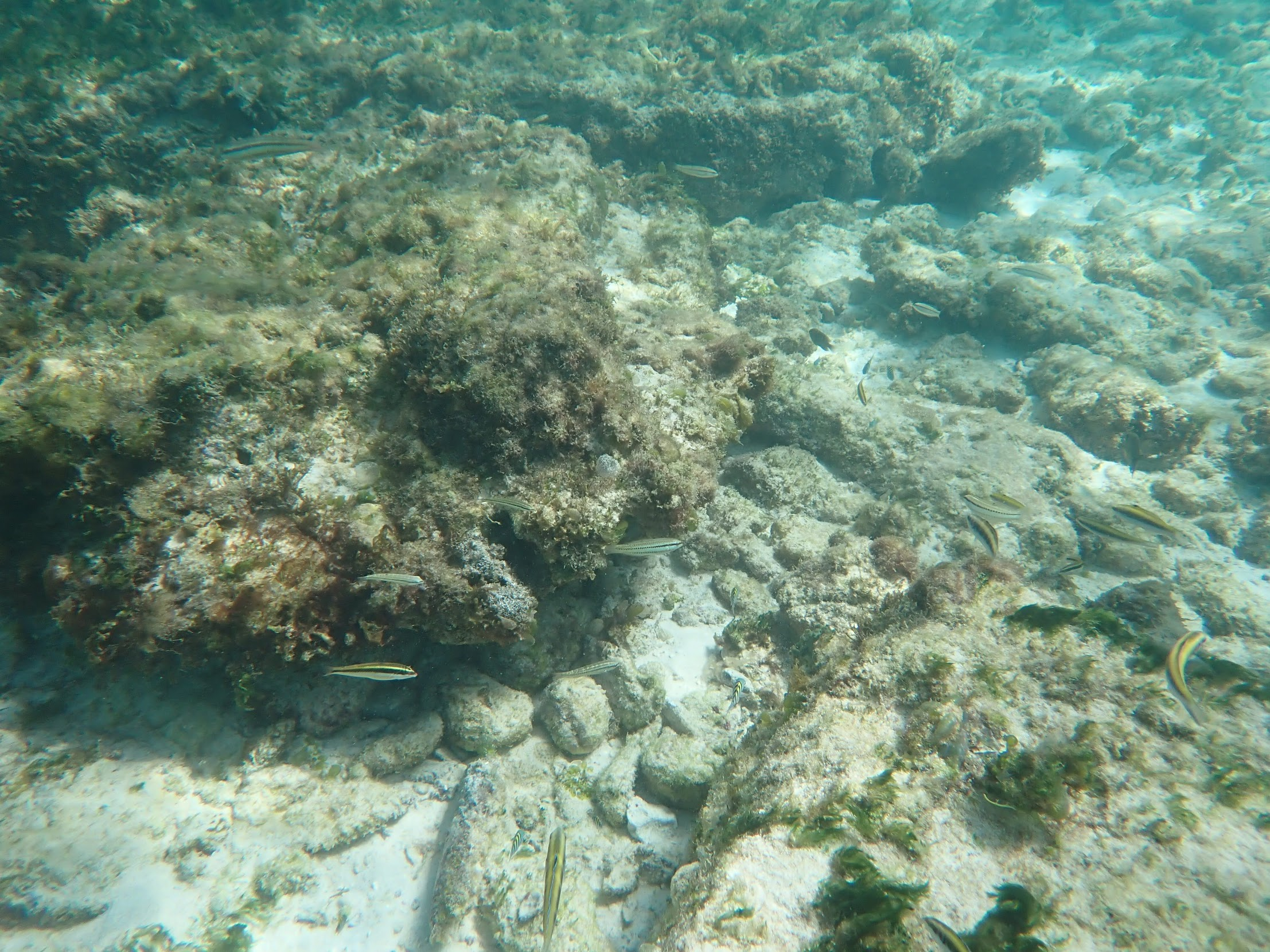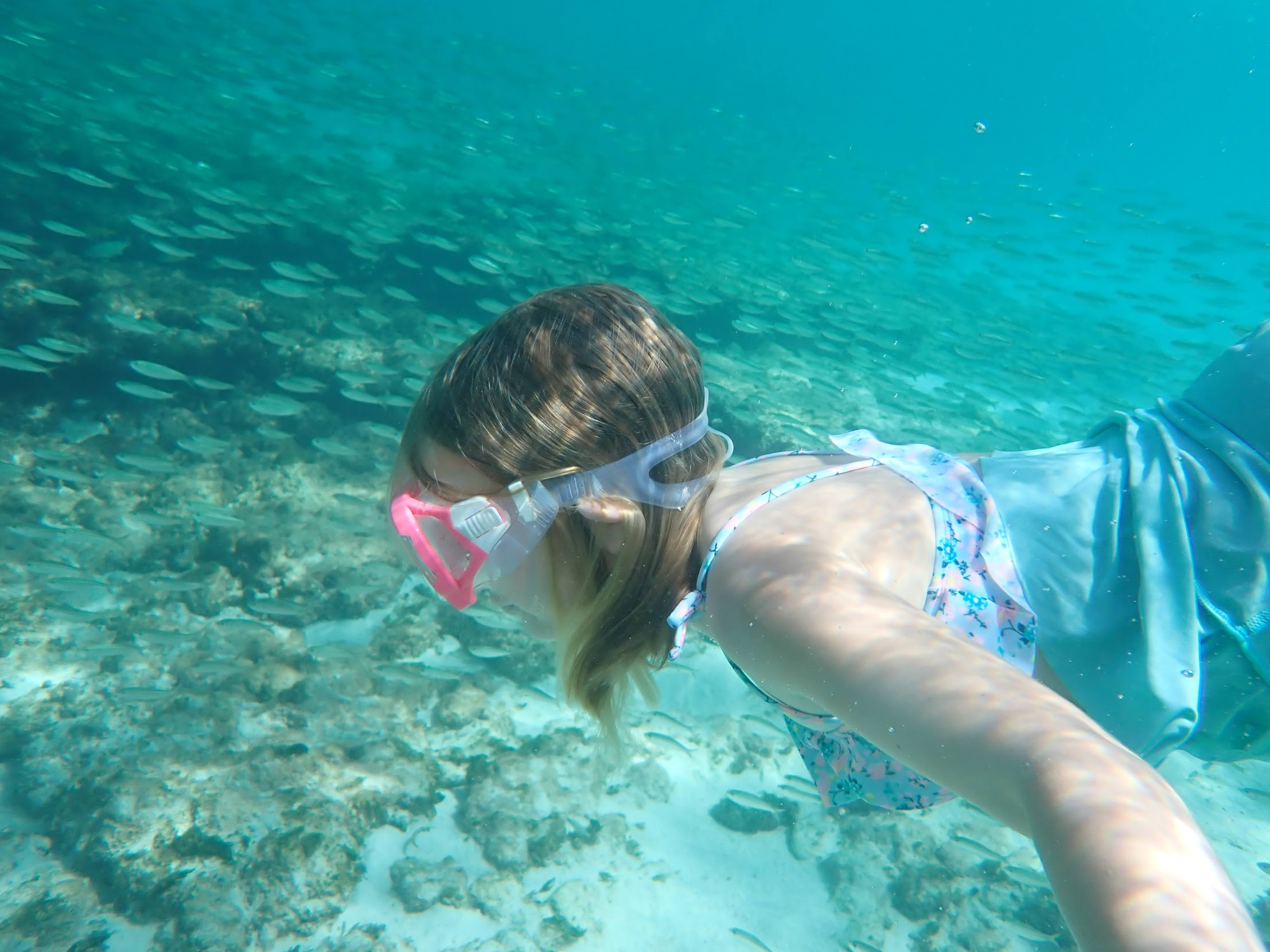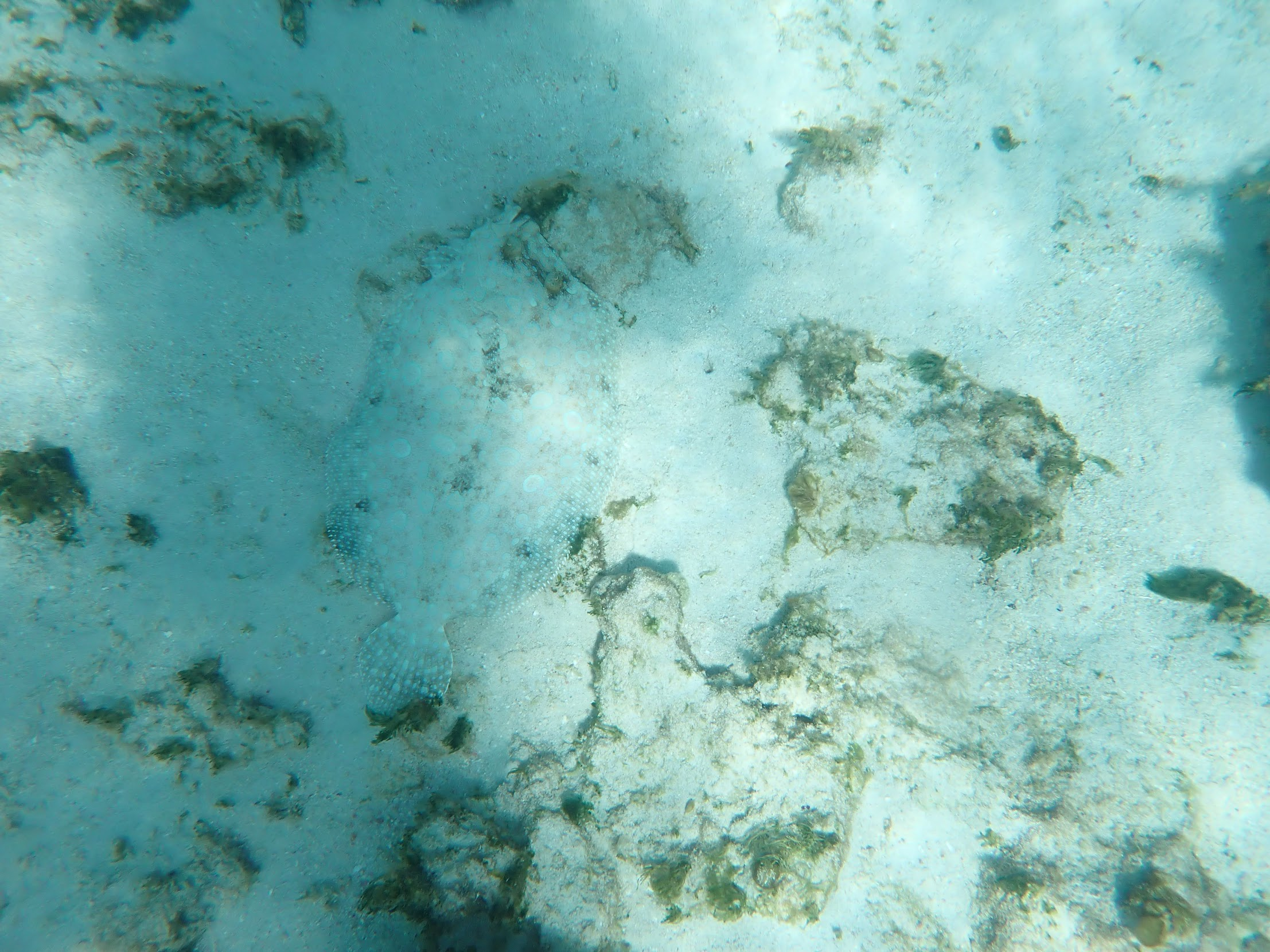 They followed up the snorkeling and looking for shells with jumping off the front of the boat.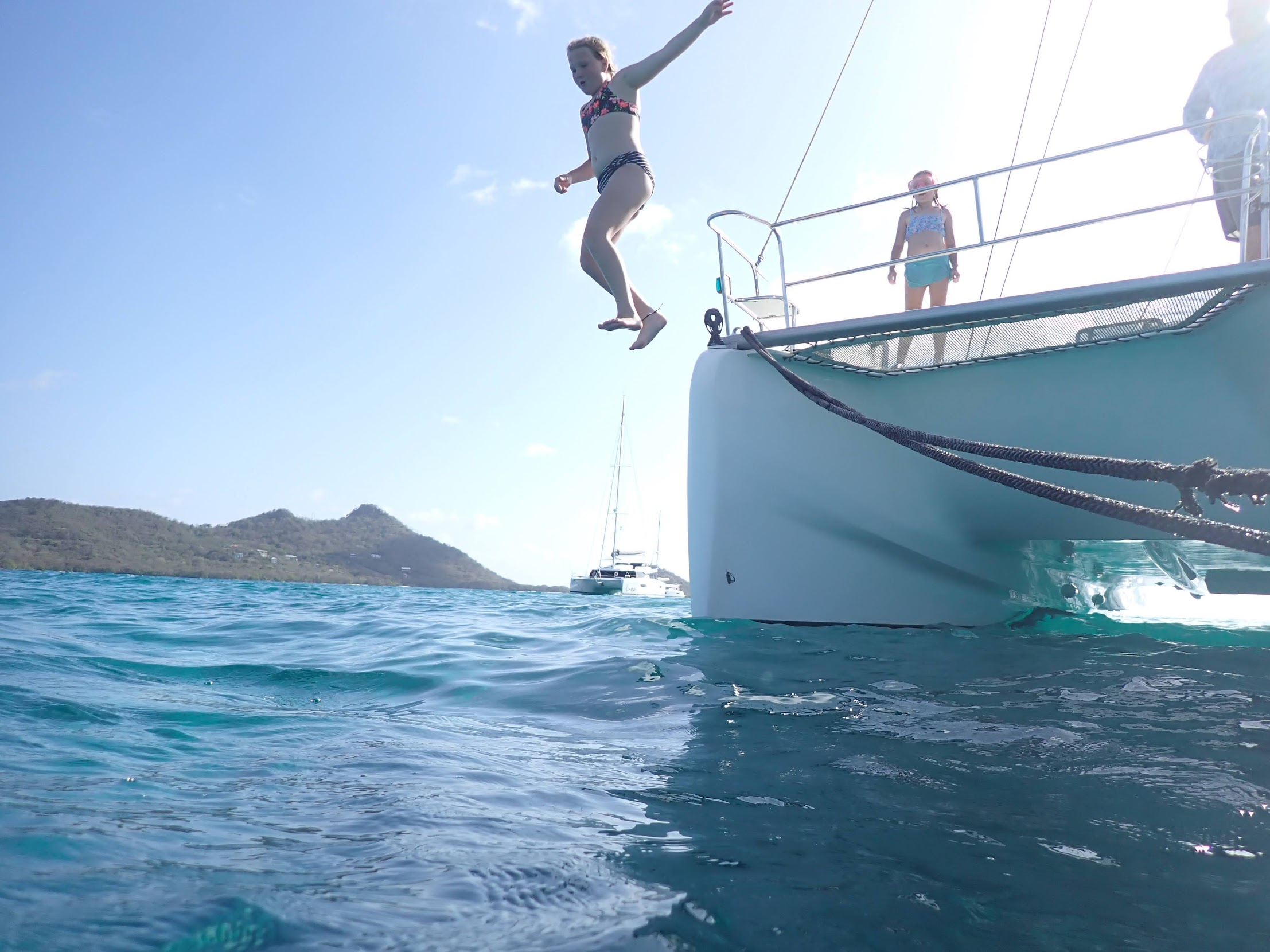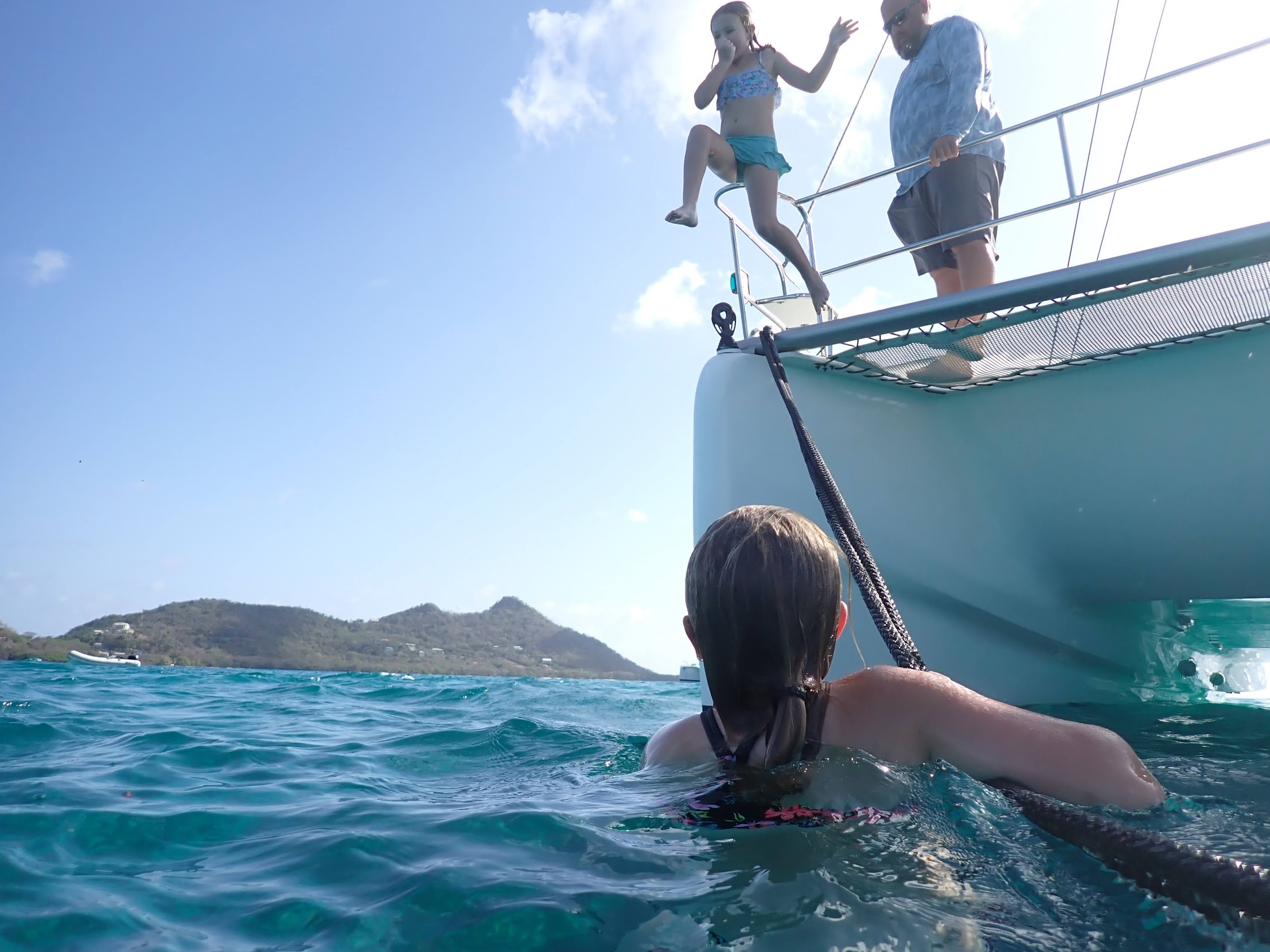 Right on the other side of the island is St. Vincent and the Grenadines. This is where we will be heading next!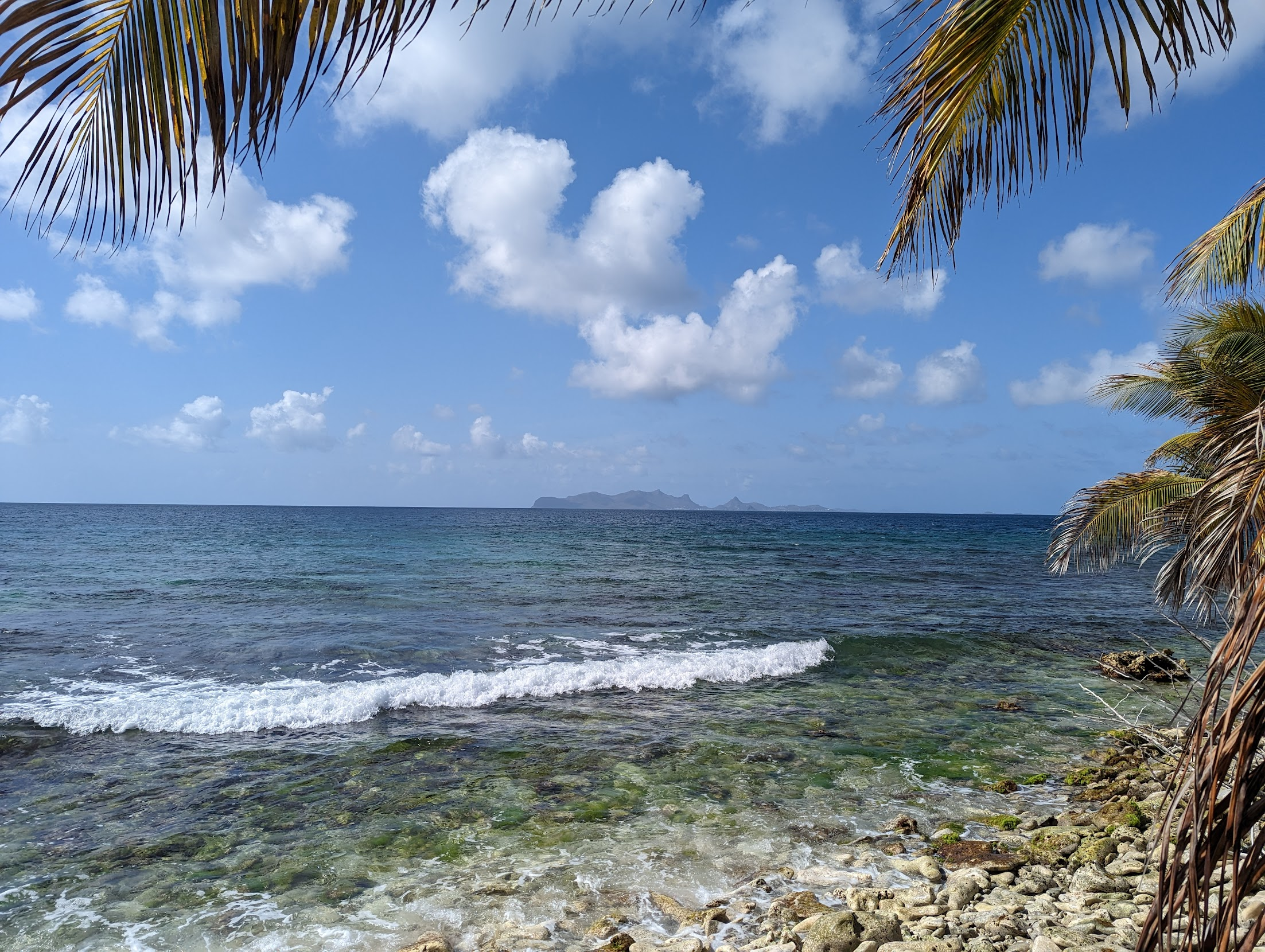 Dinner at another beachside restaurant. They even had pick up and drop off service so we didn't have to take the dinghy to shore.