Redwoods were on our list of things to see before we leave California. Unfortunately our route from Oregon to California wasn't anywhere near Redwood National Park. Fortunately there are a couple places in California where you can see the redwoods and this one was just over an hour from San Francisco, plus it is a National Monument.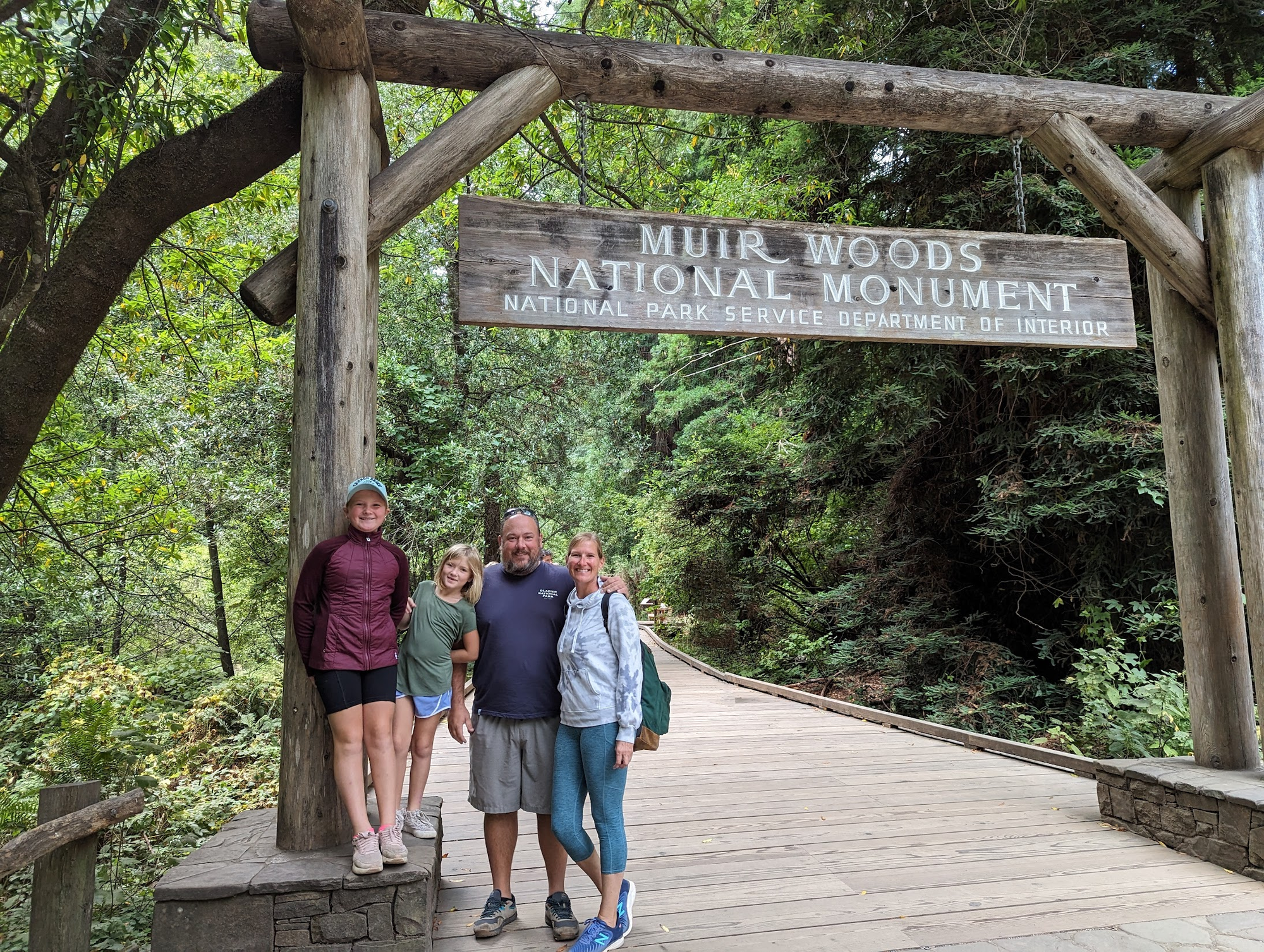 Pictures don't come close to capturing how tall these trees are. Fun facts for Austin - redwood trees are the tallest trees in the world, can grow over 300 feet and can live more than 2,000 years.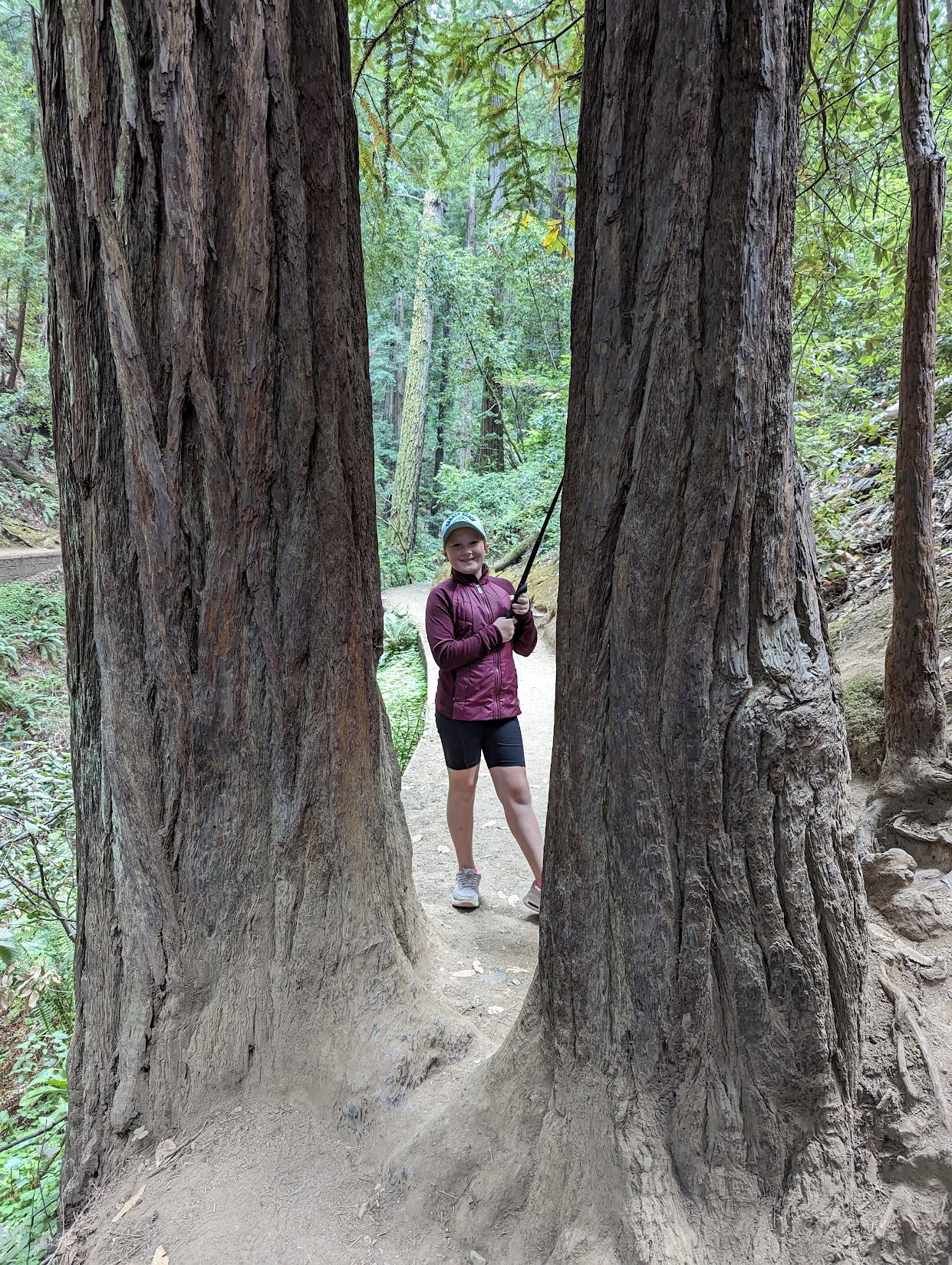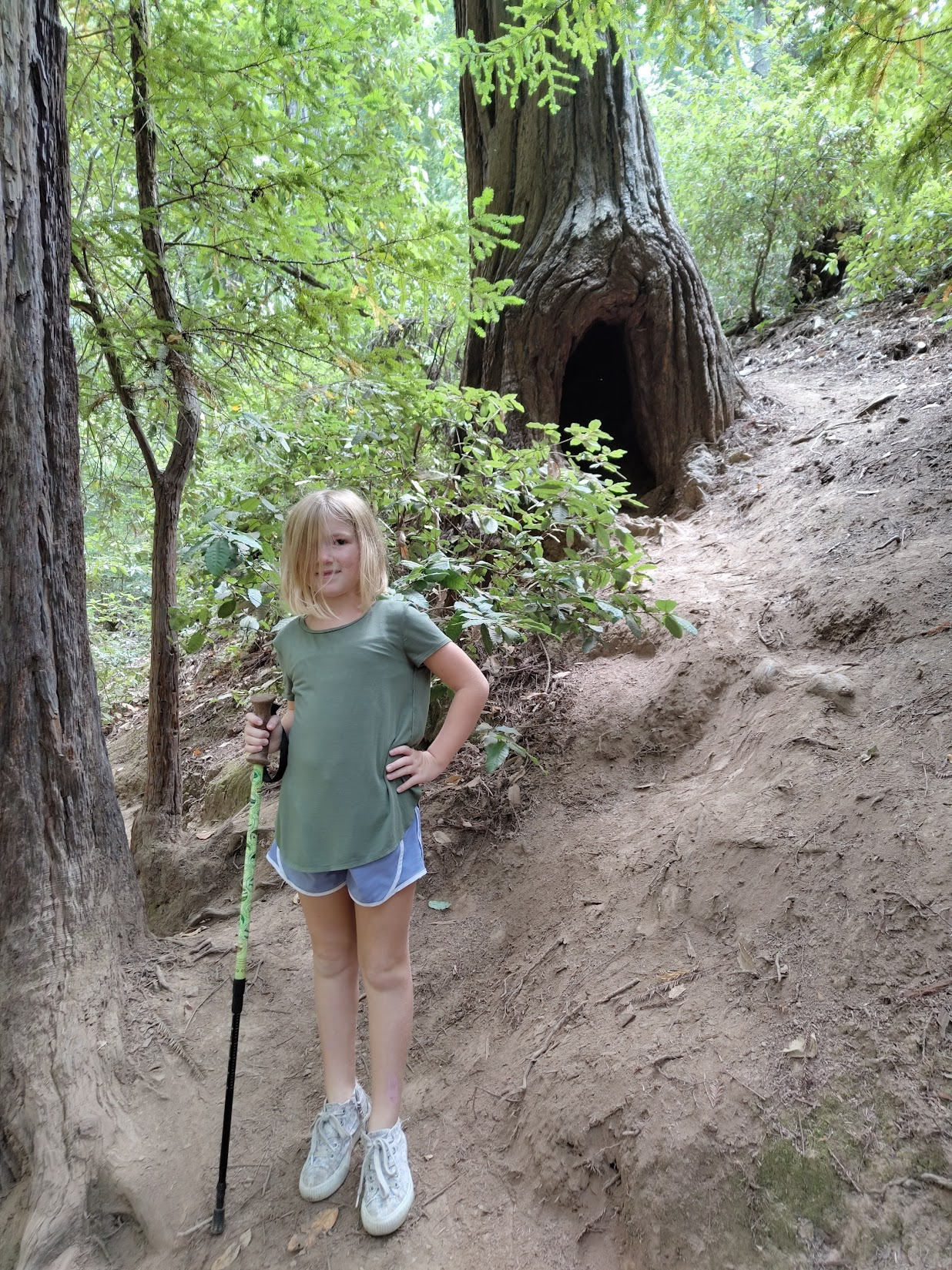 This redwood tree was 1,021 years old when it fell in 1930. I want to know who counted all those rings to figure that out.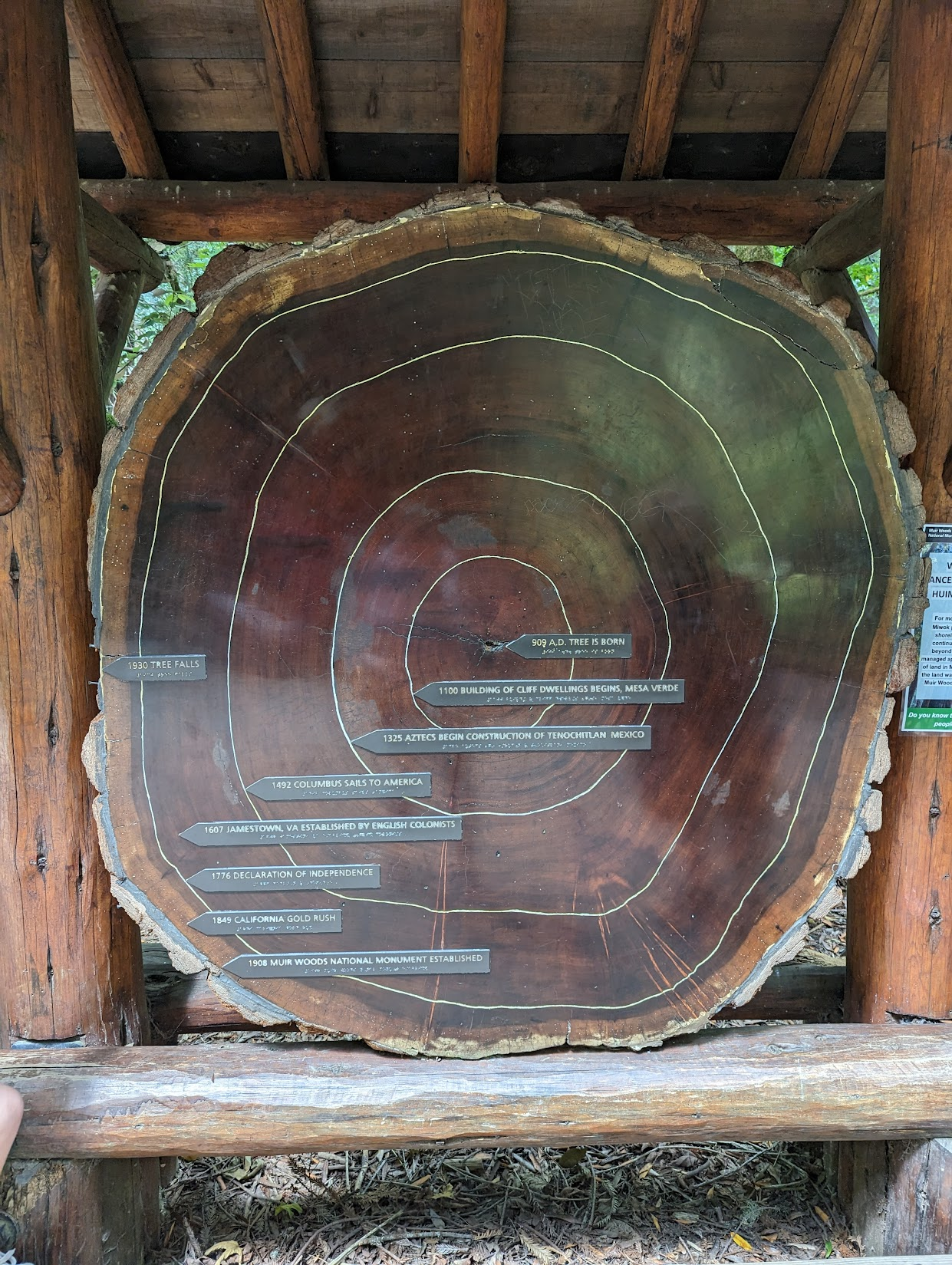 Another National Monument, another Junior Ranger badge.