... and it feels so good.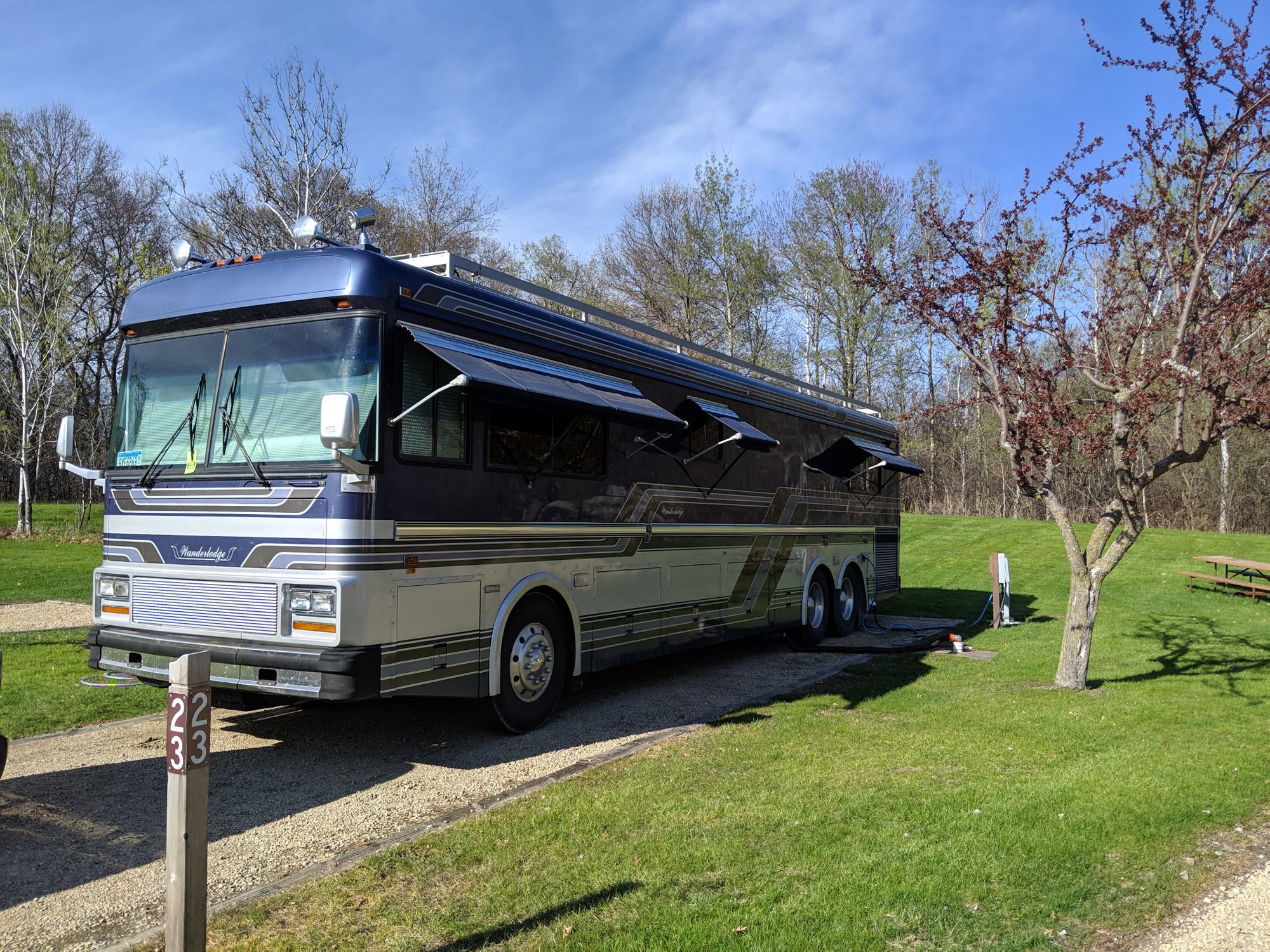 This weekend was officially the first camping weekend of 2019. We like to start out nearby in case we have any problems after getting the bus out of winter storage. We've been pretty lucky so far. This year we had a water pipe crack, but it was nothing that couldn't be fixed with 2 trips to Home Depot.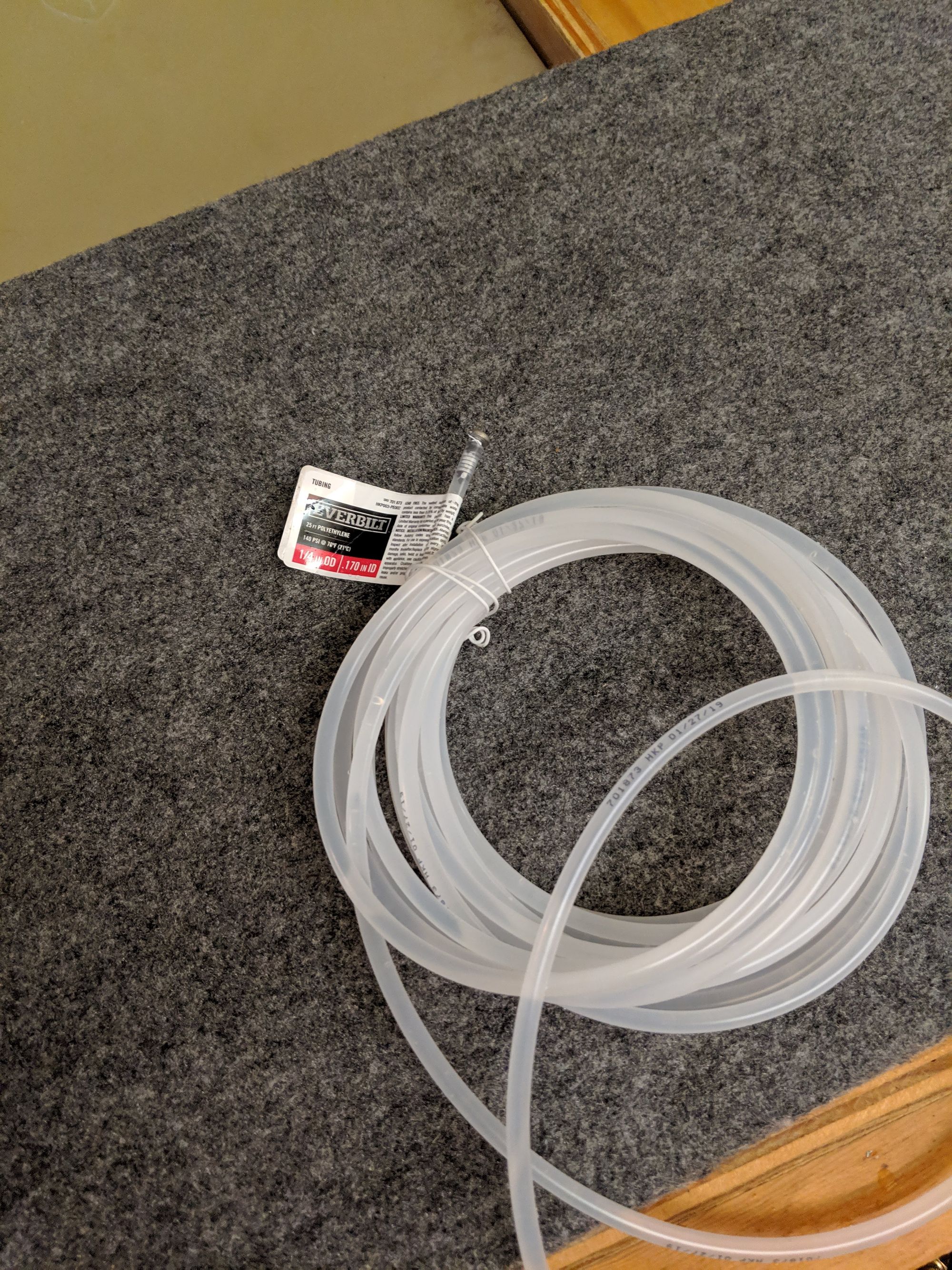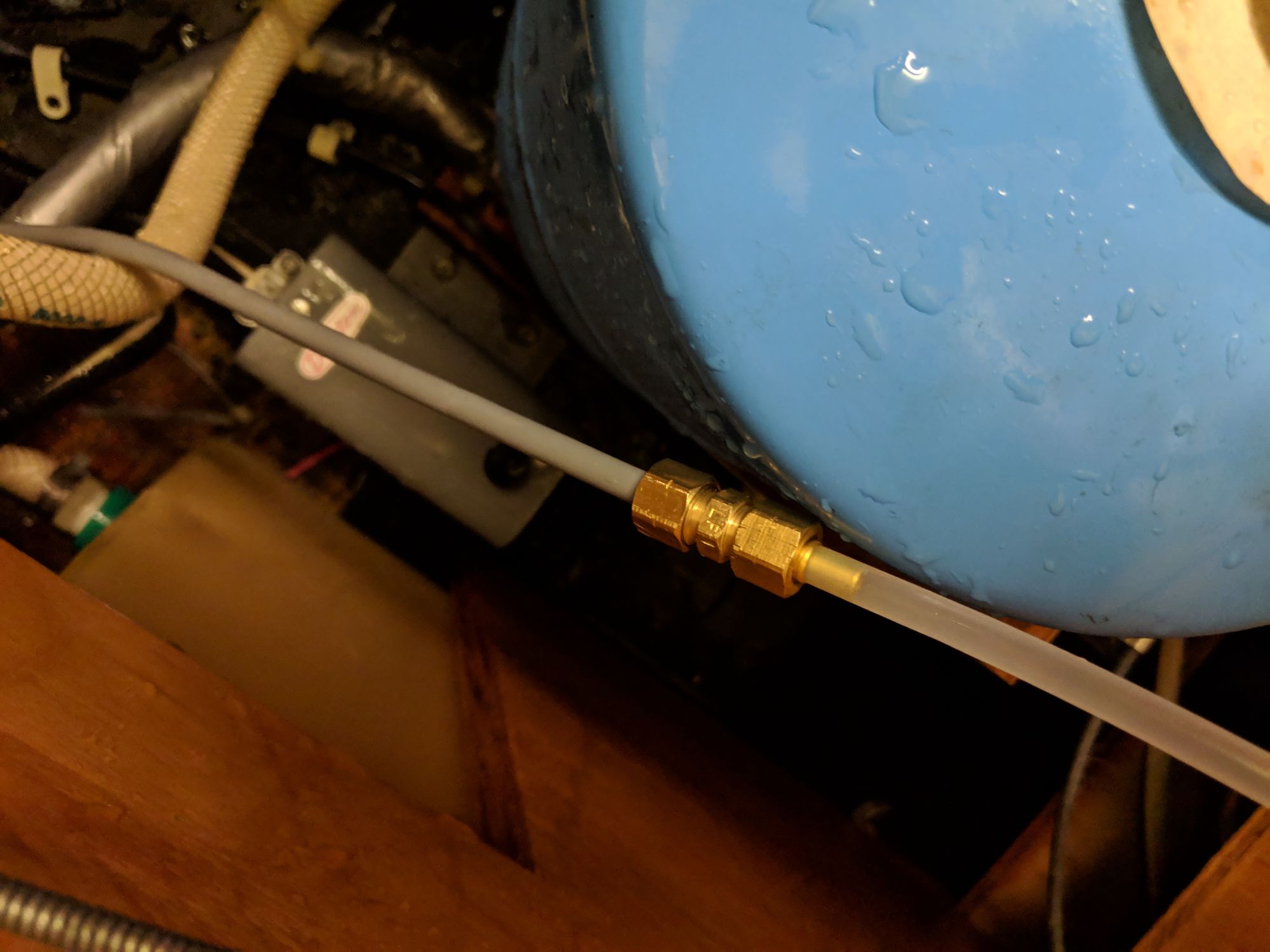 Emma has a great memory... especially when it comes to ice cream. As soon as we pulled into the campsite she said "remember this place has ice cream?"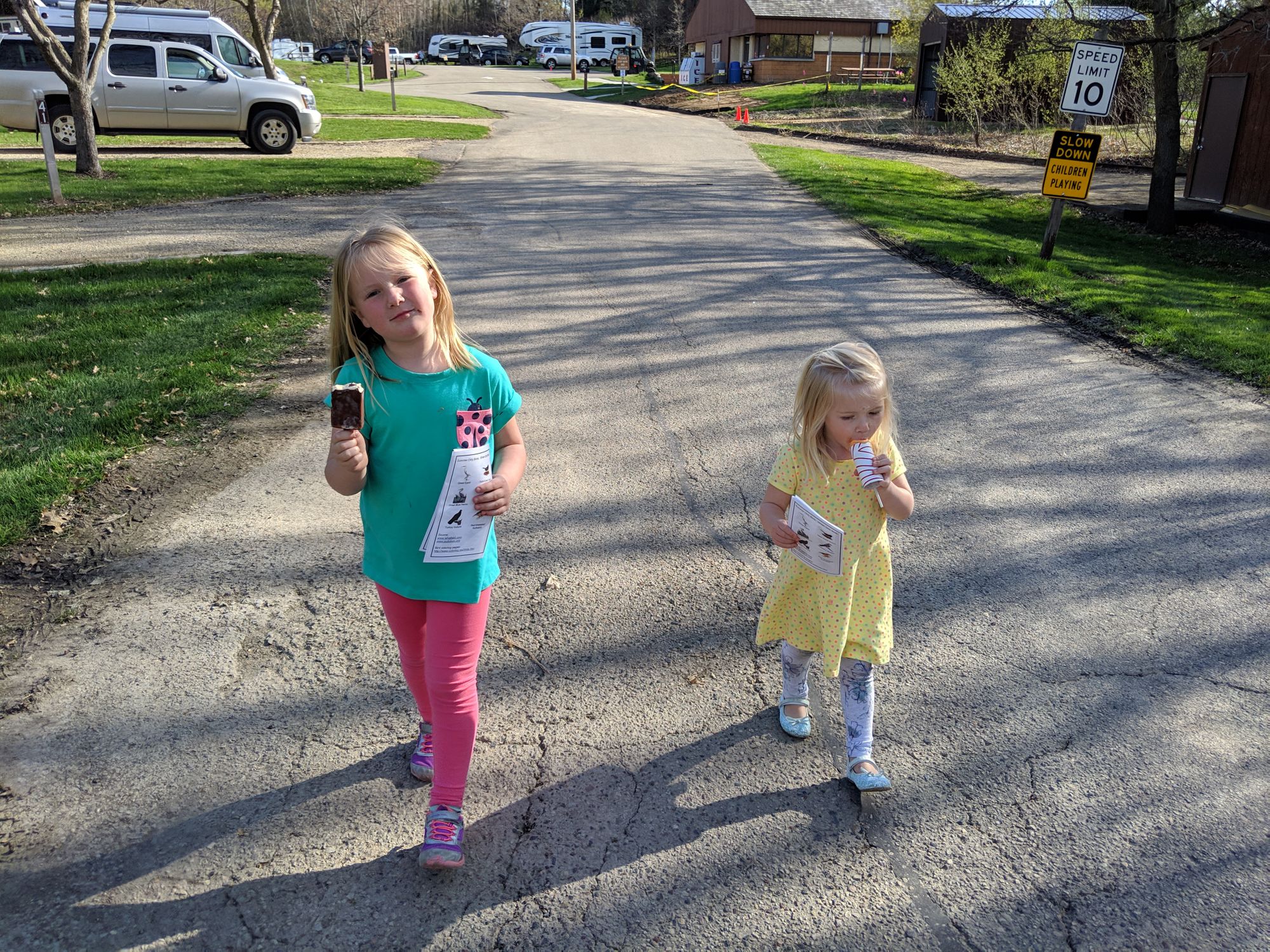 Saturday was the perfect hiking day.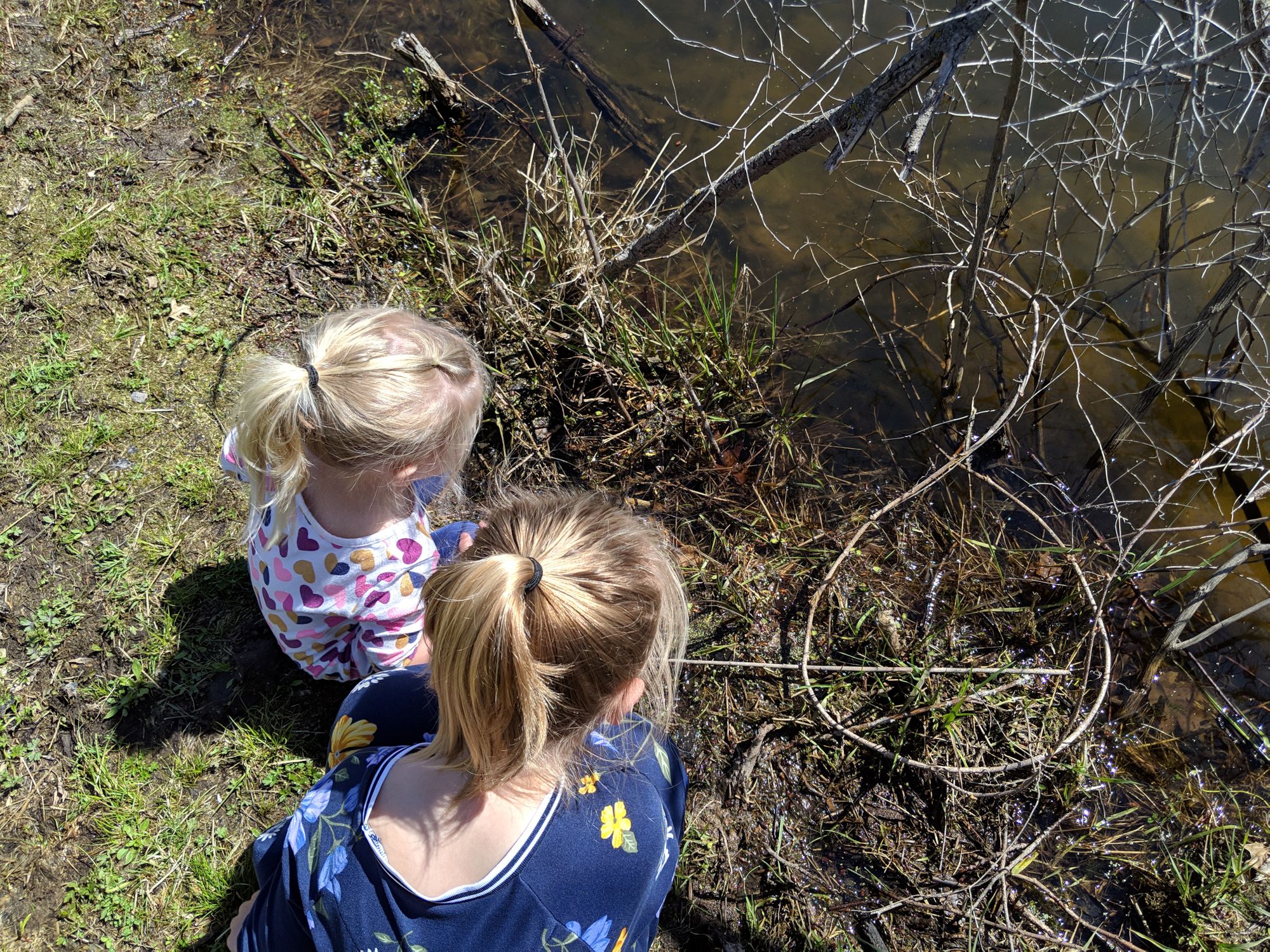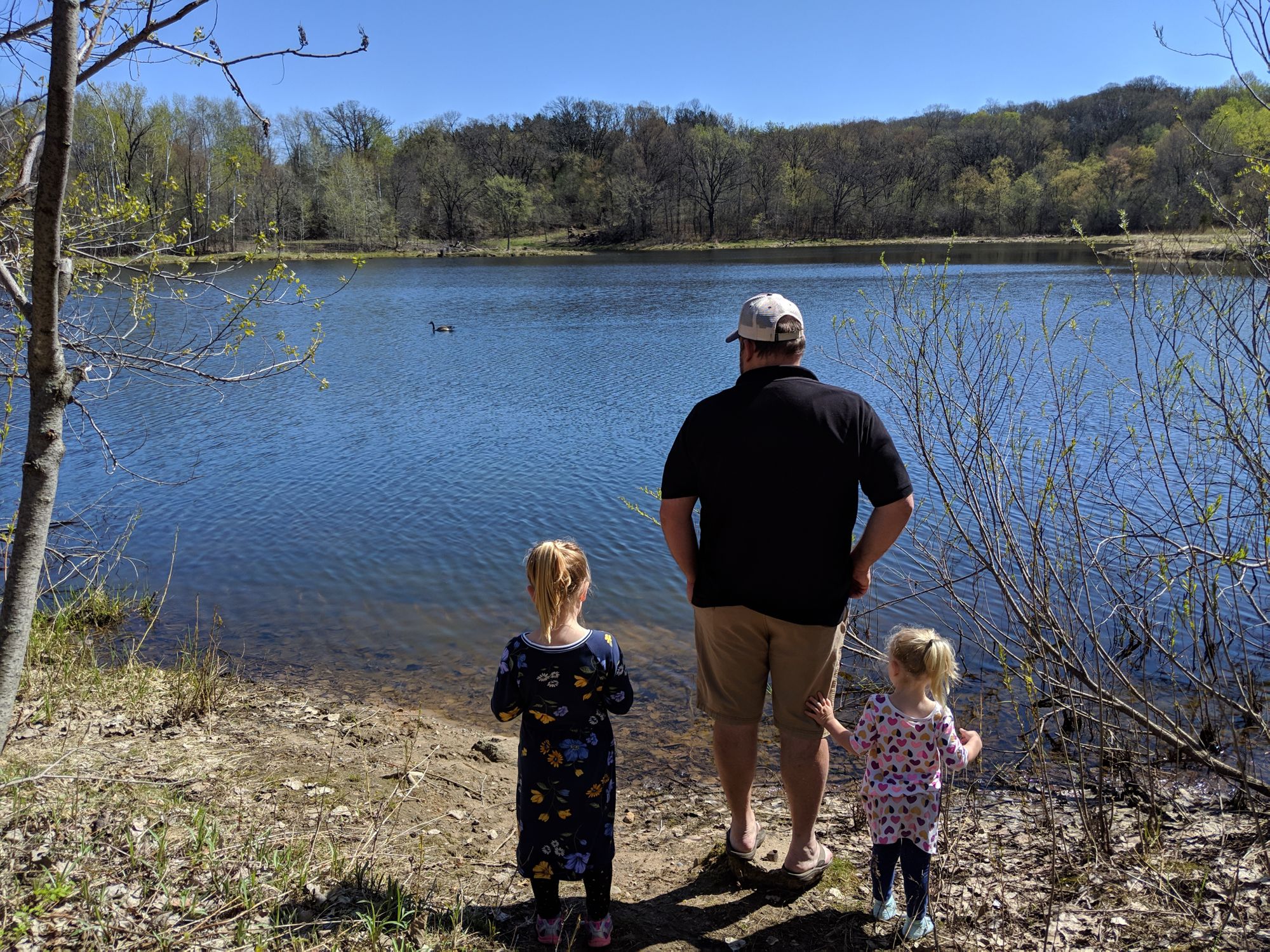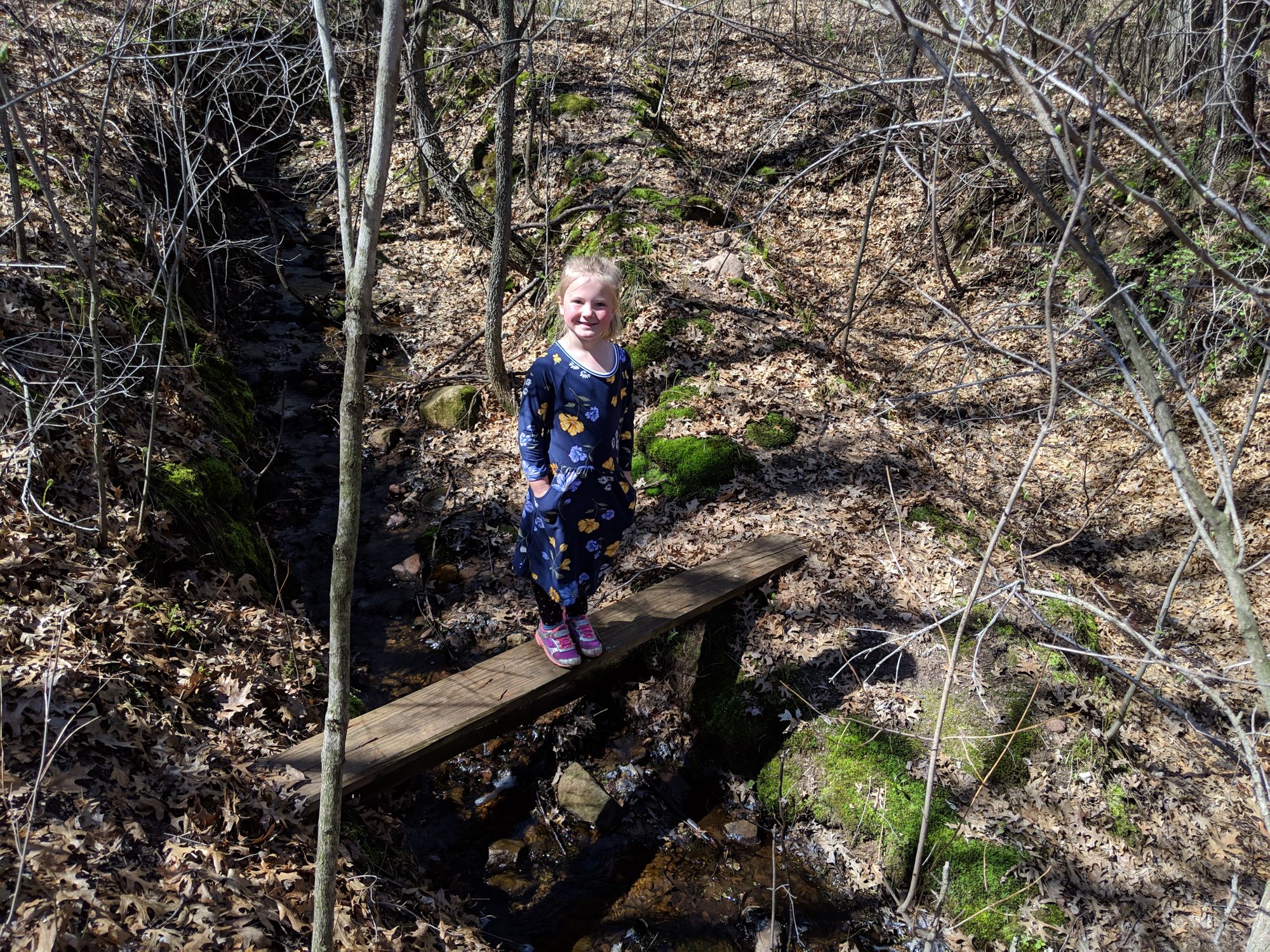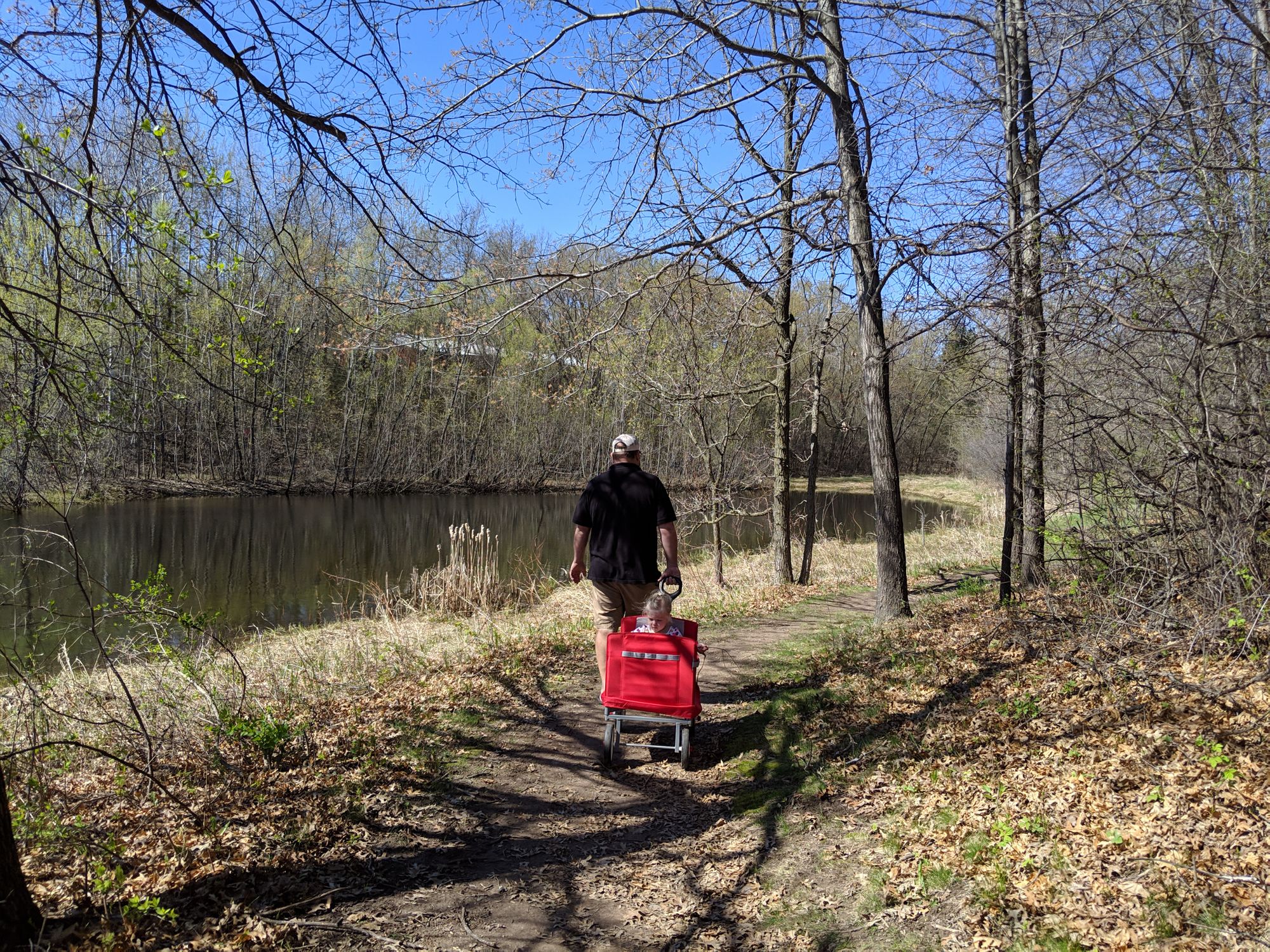 We saw lots of turtles, frogs, worms and a bald eagle.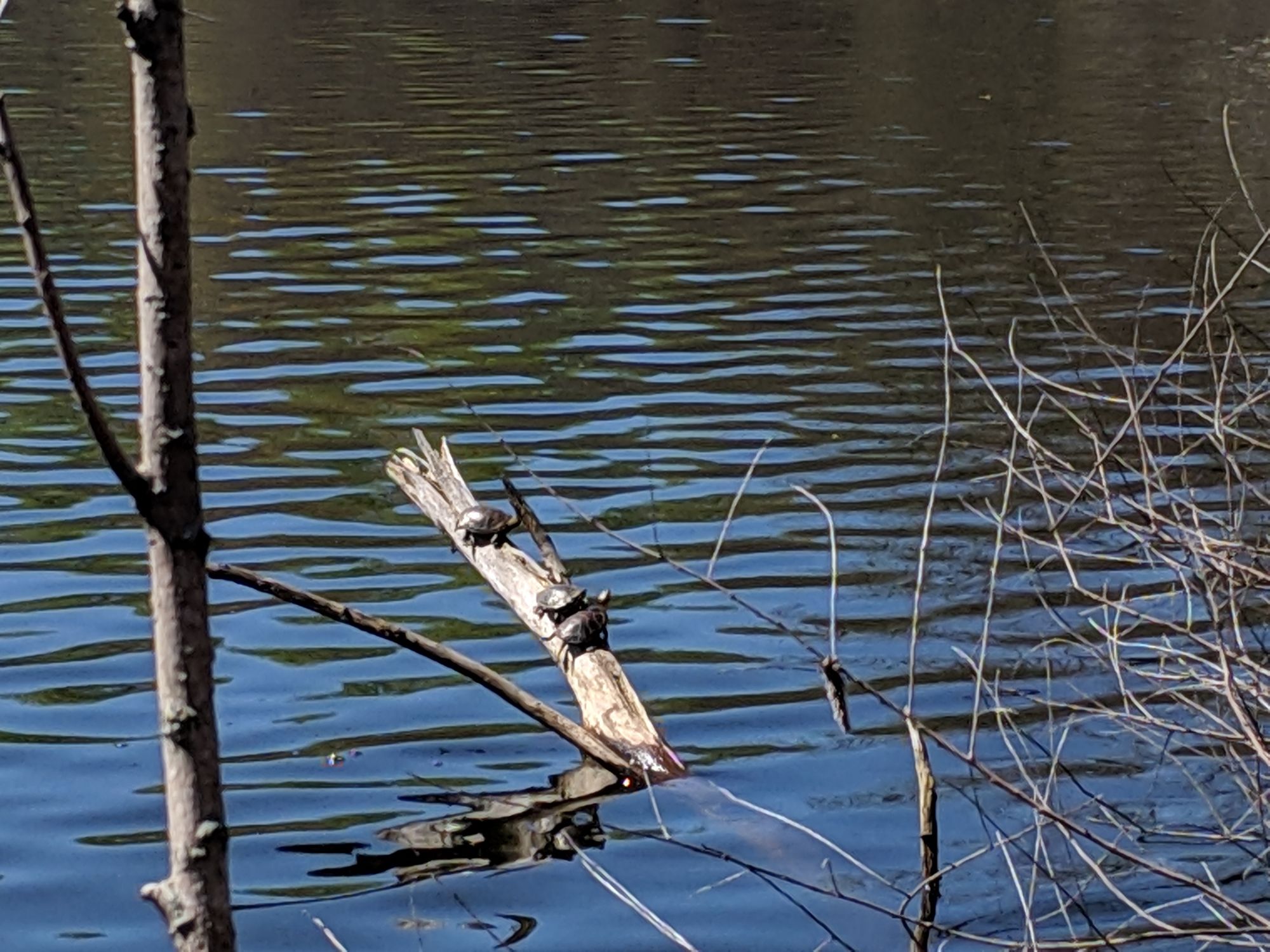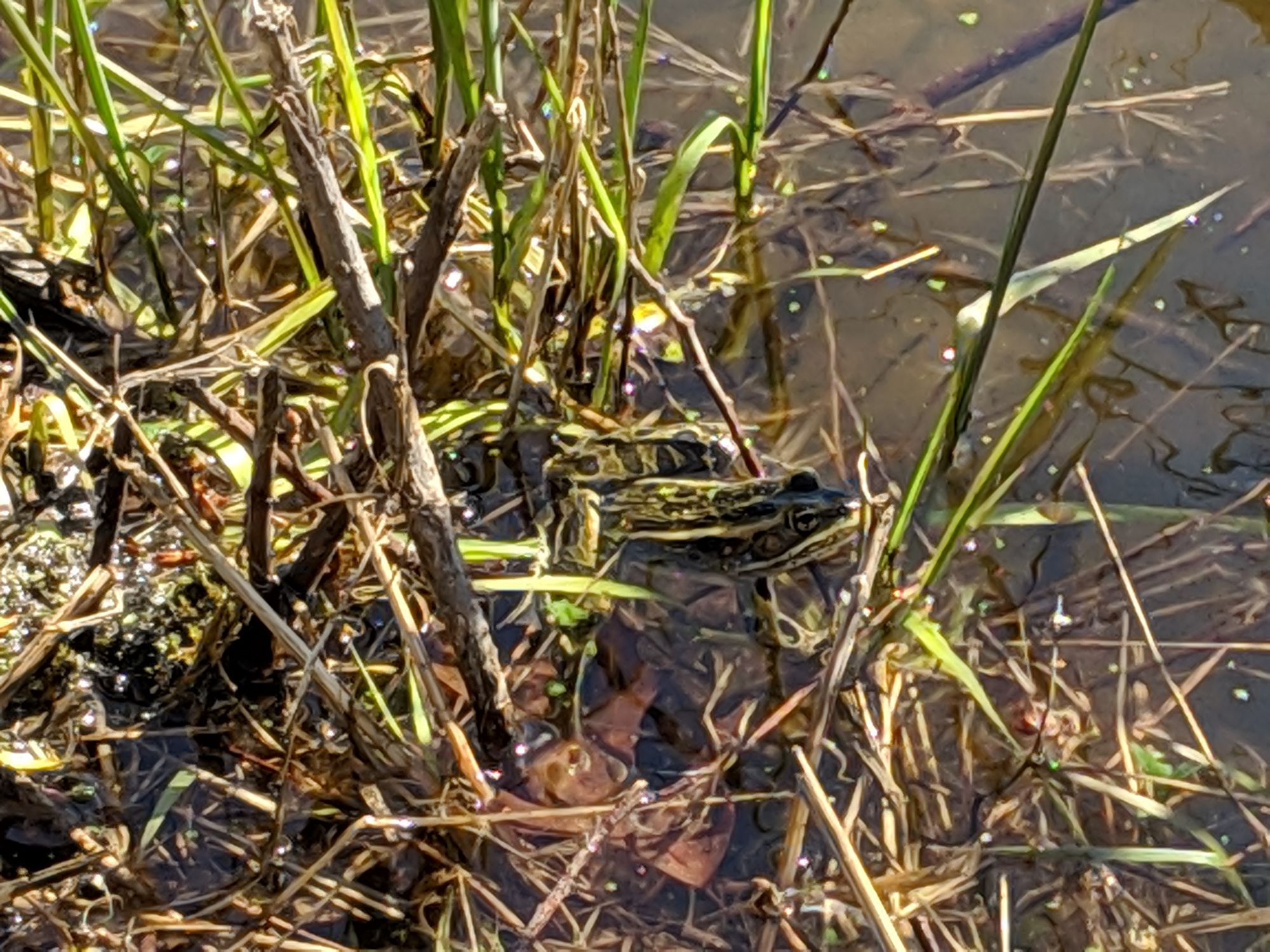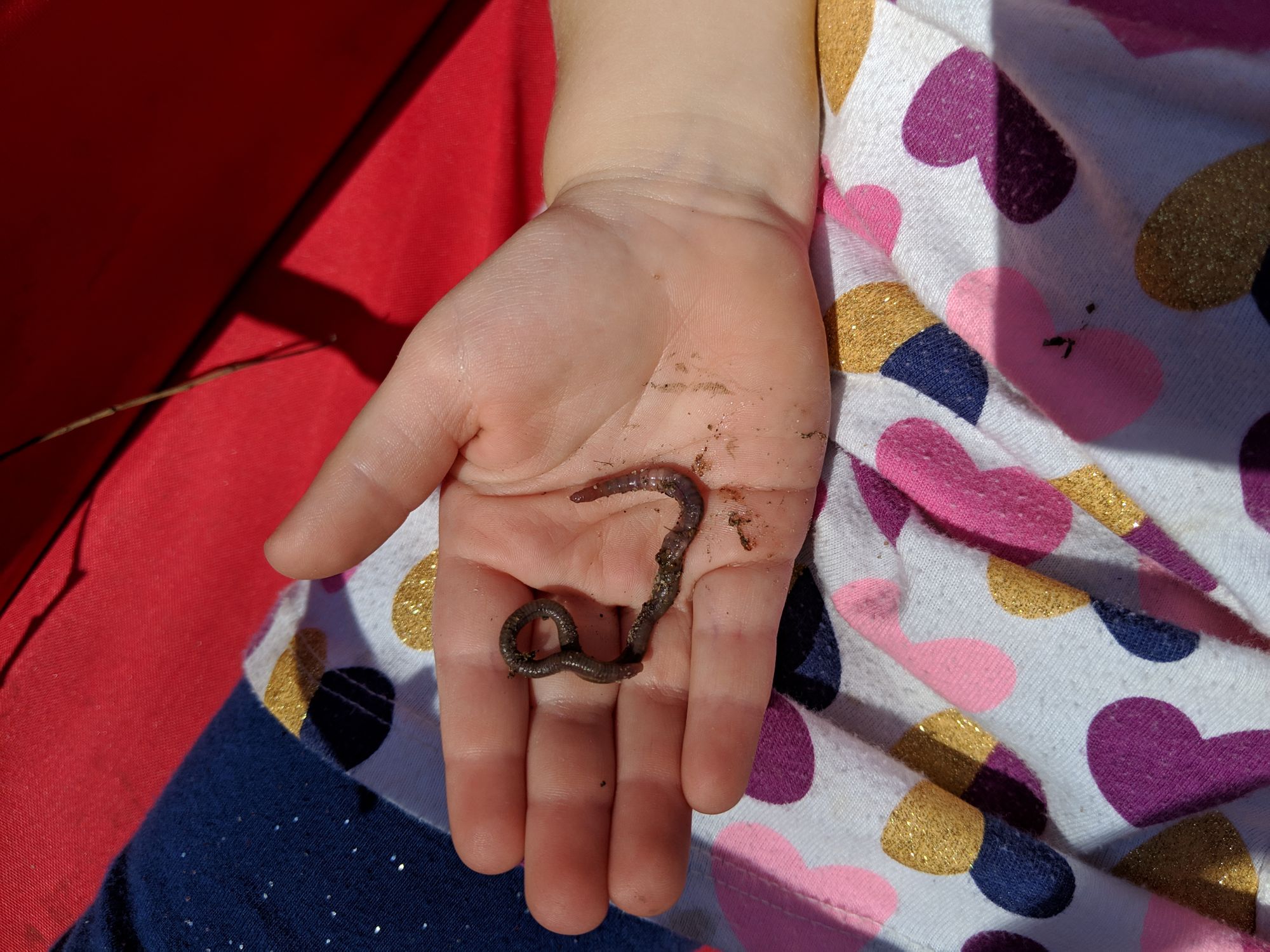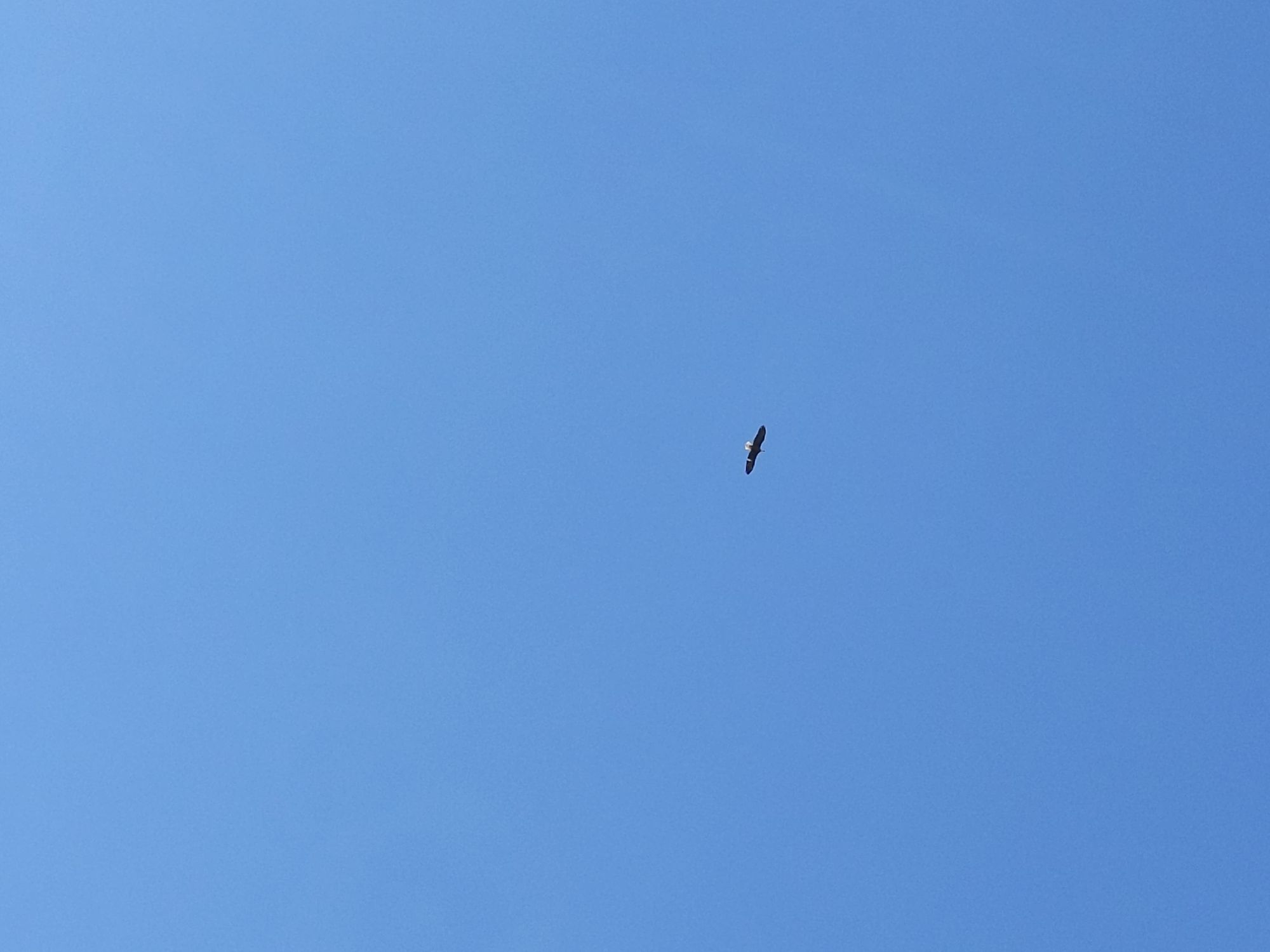 It was also the perfect day for the park.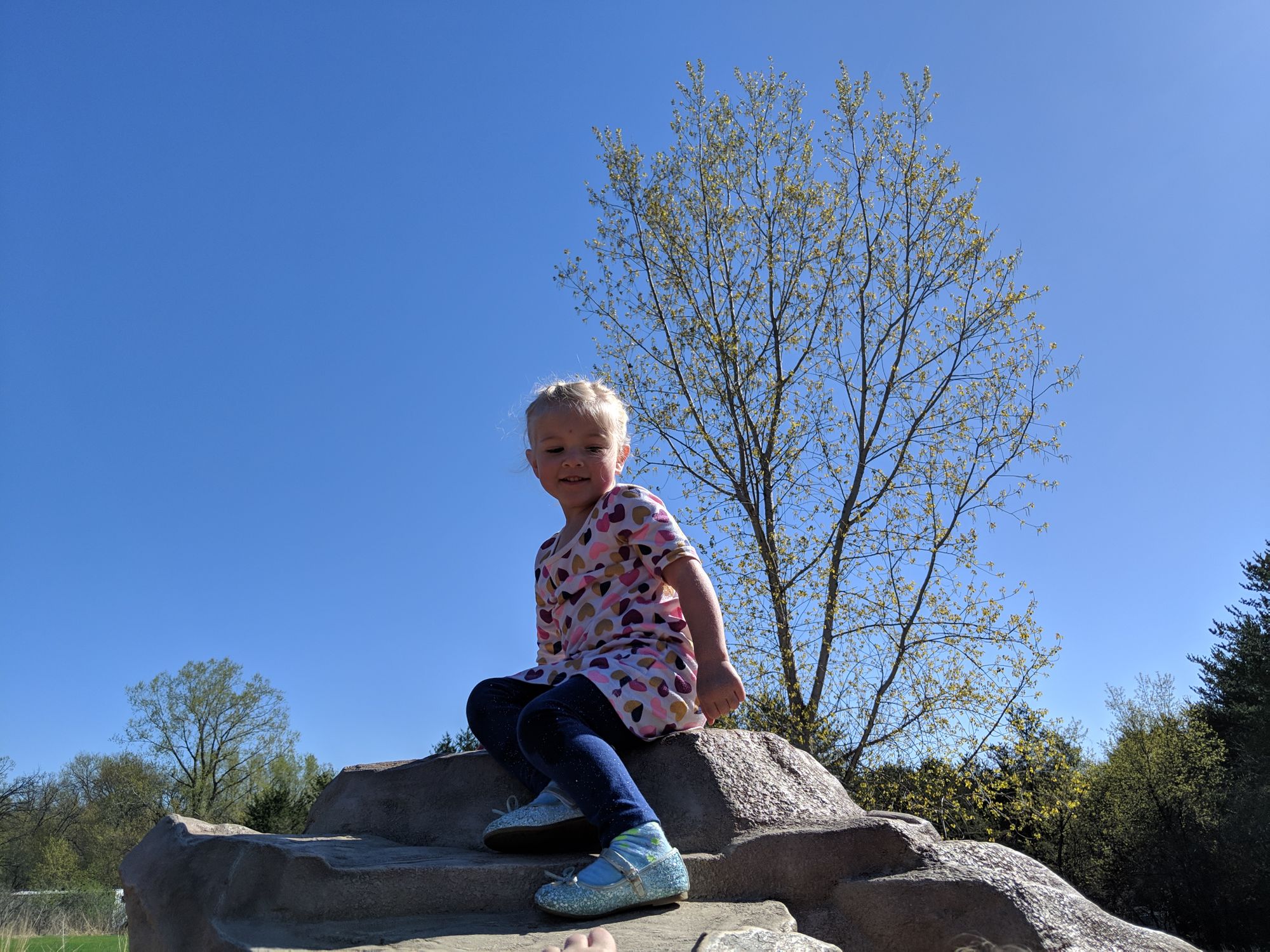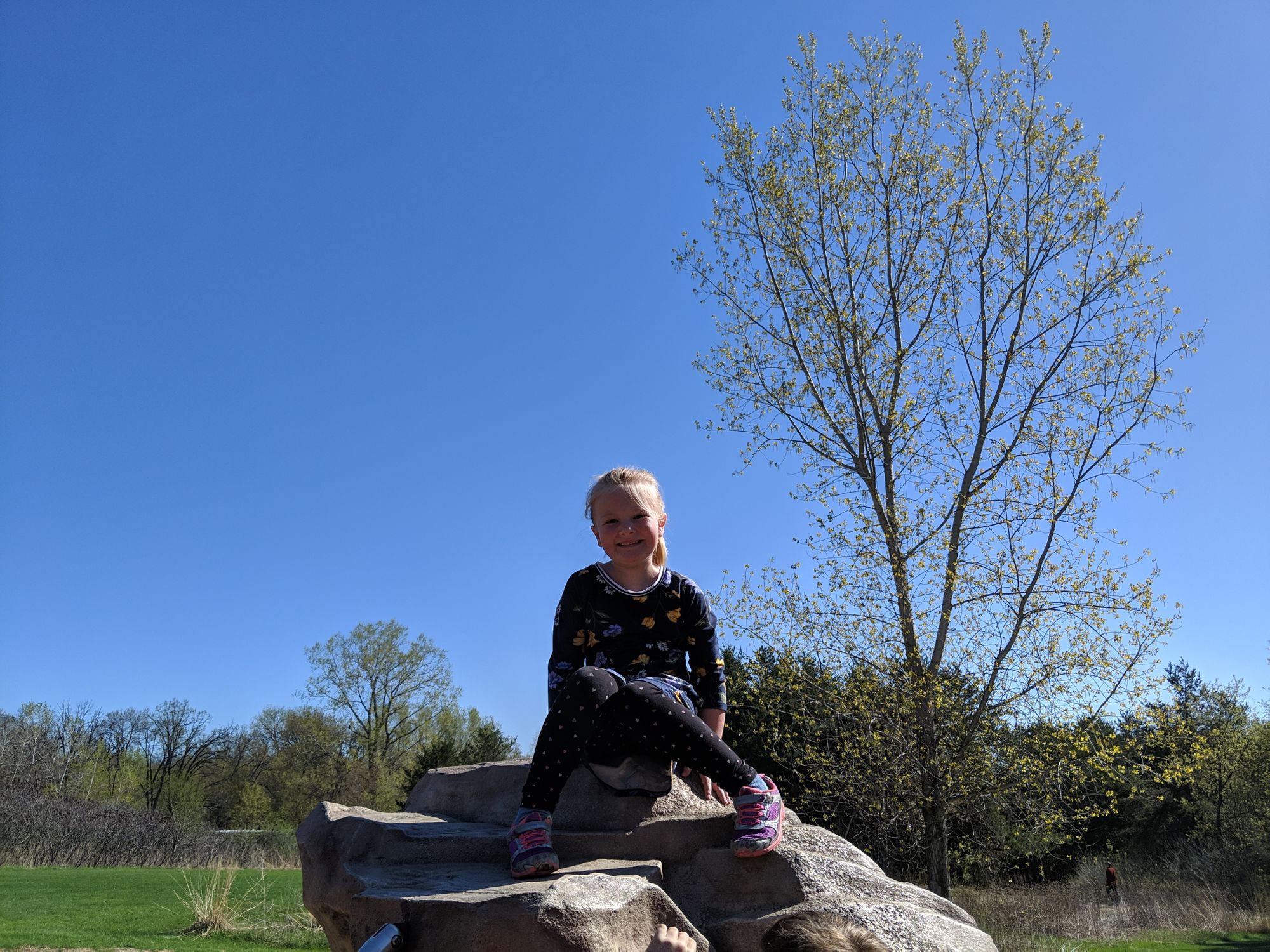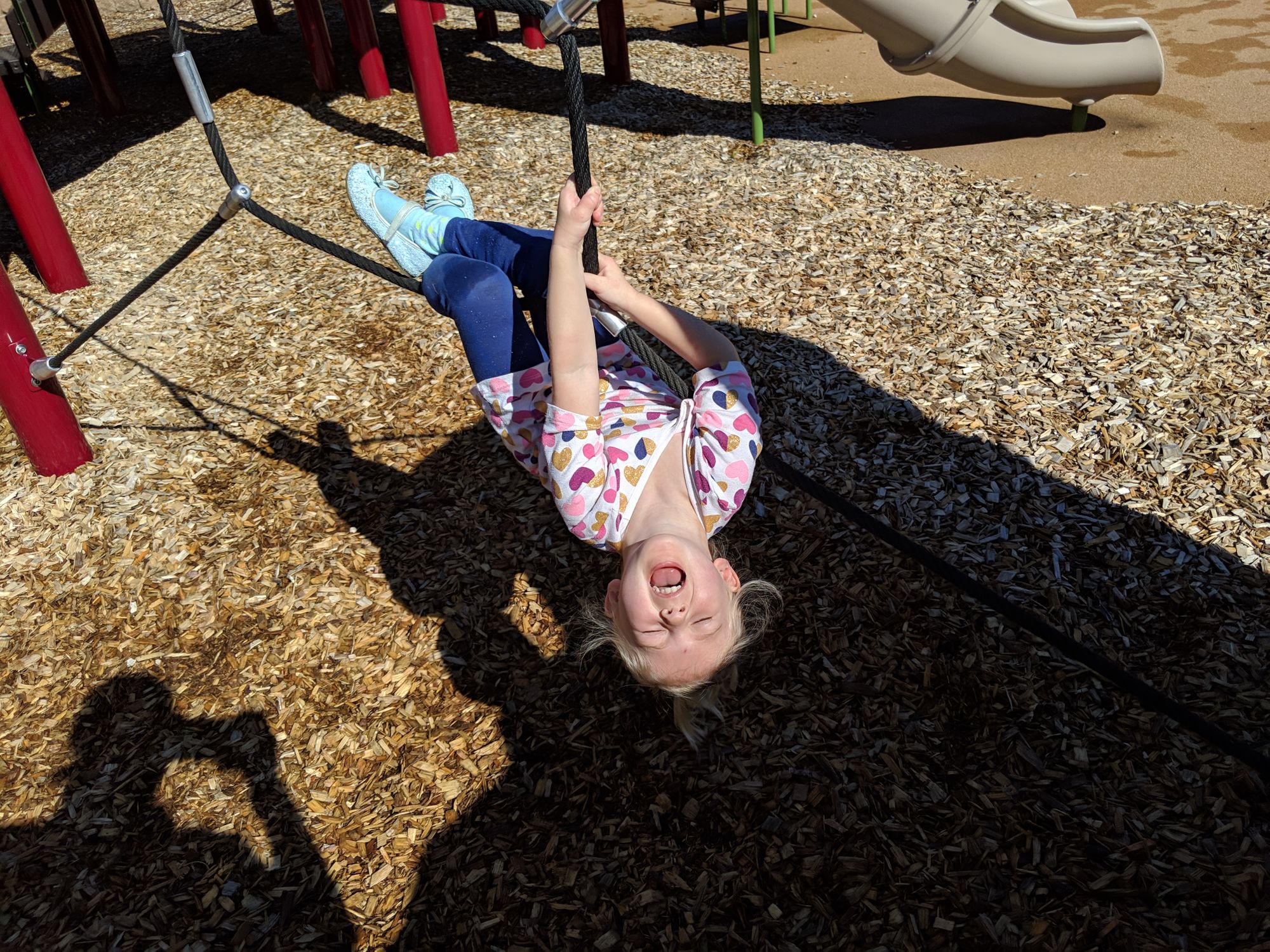 Emma loves marshmallows almost as much as she loves ice cream.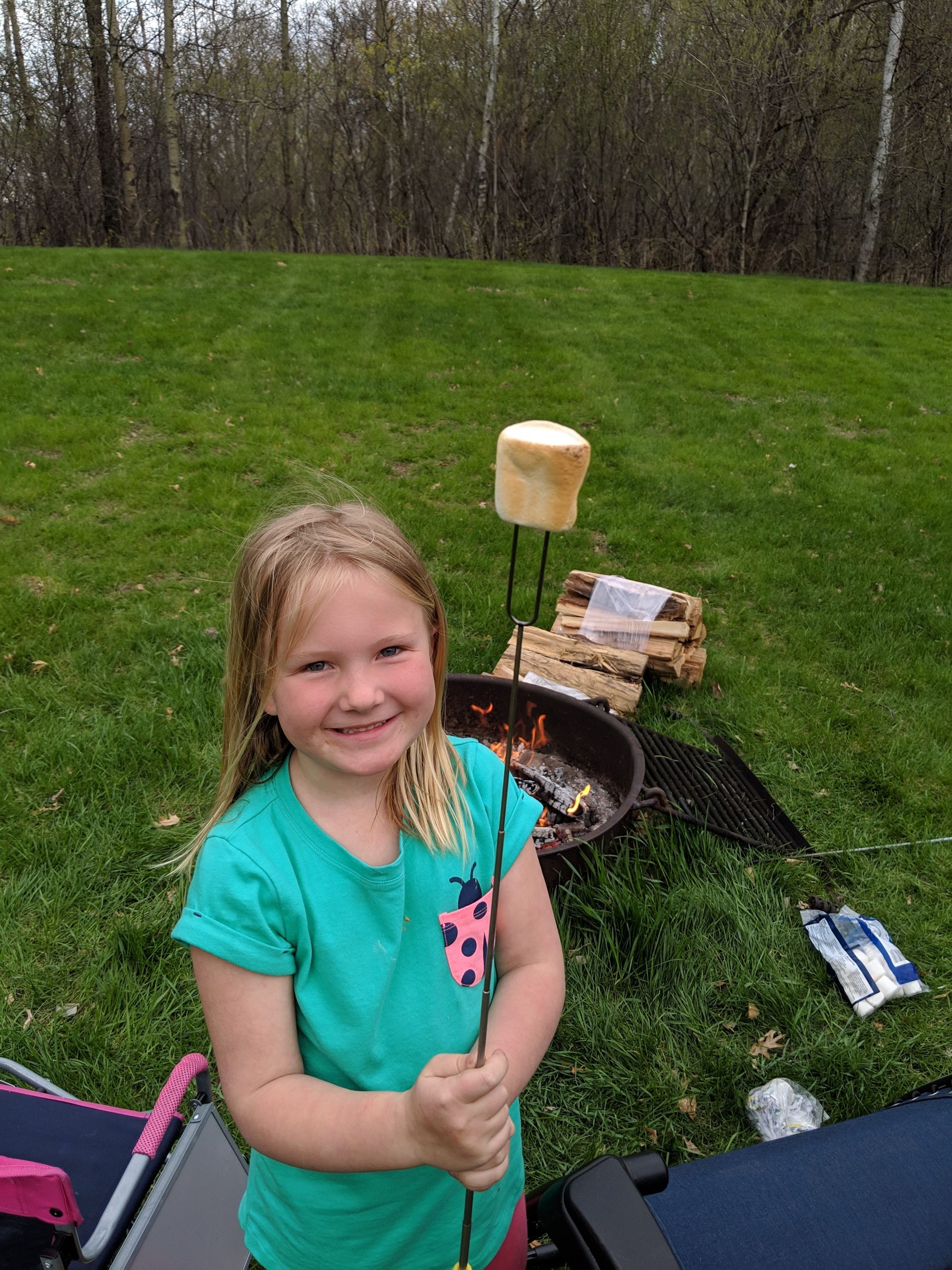 When we got home our tulips had finally bloomed!