family
running eagle falls, glacier national park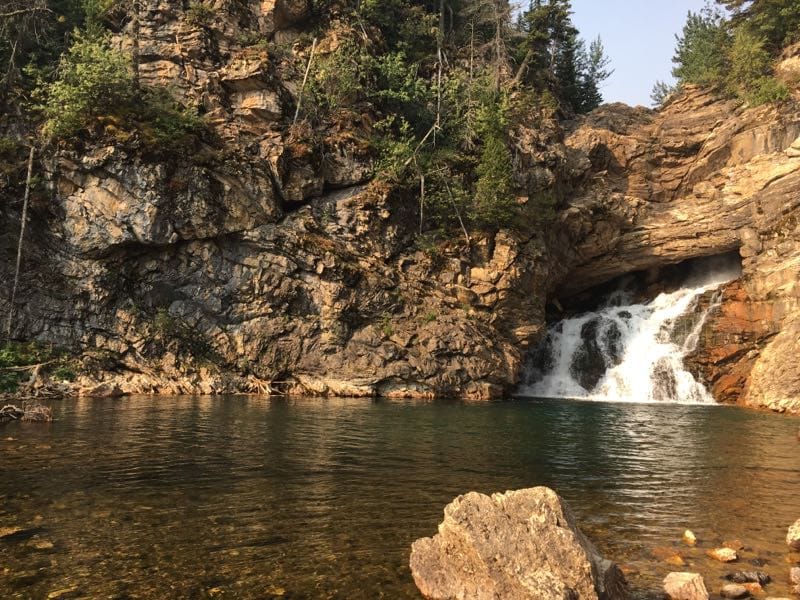 Our second day of hiking took us to Two Medicine area of the park to see a waterfall. This was a much easier hike than the day before.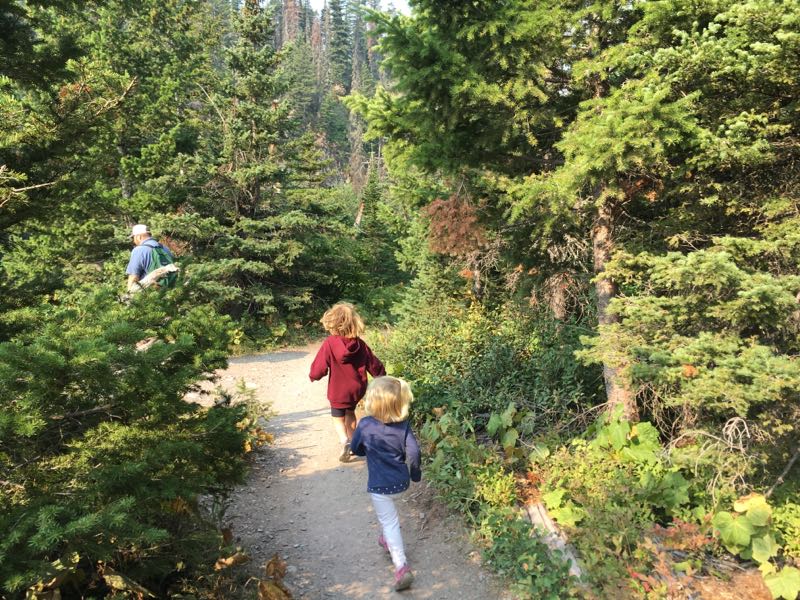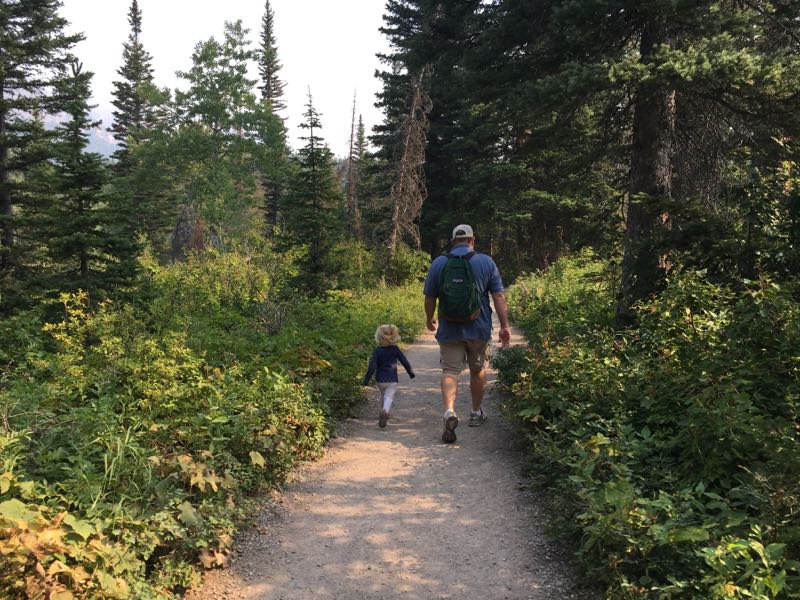 We didn't see any animals, but we saw lots of butterflies.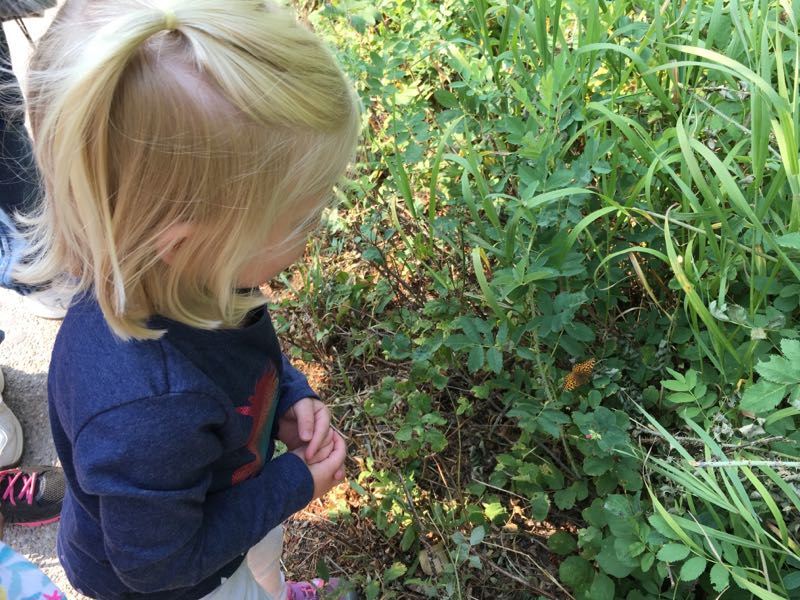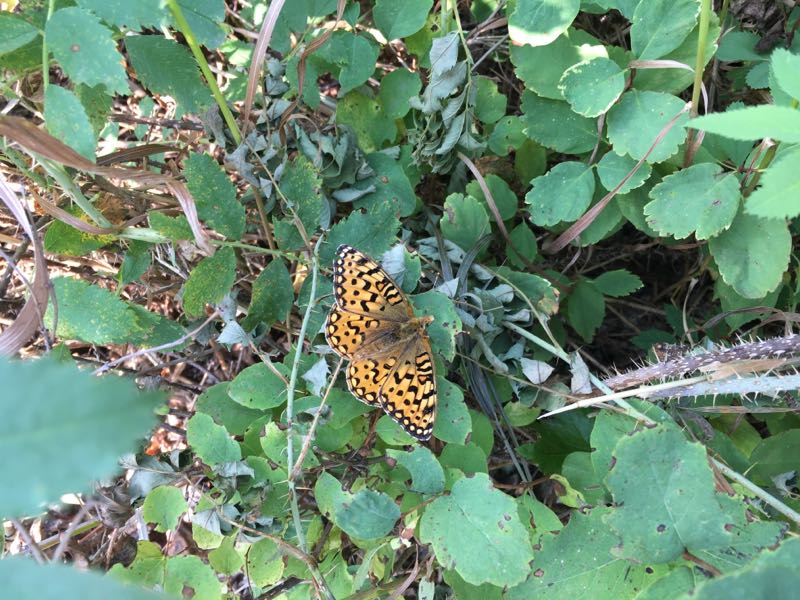 On the list of waterfalls I've seen, this is the coolest one.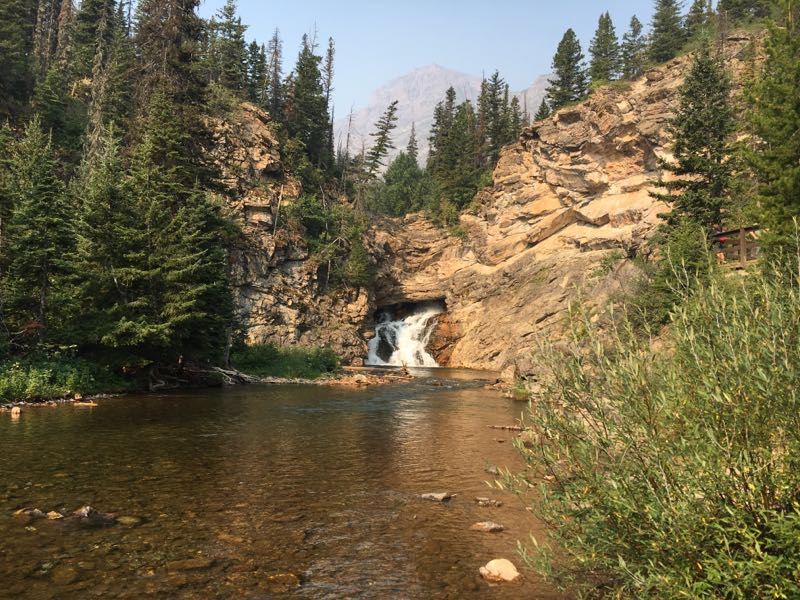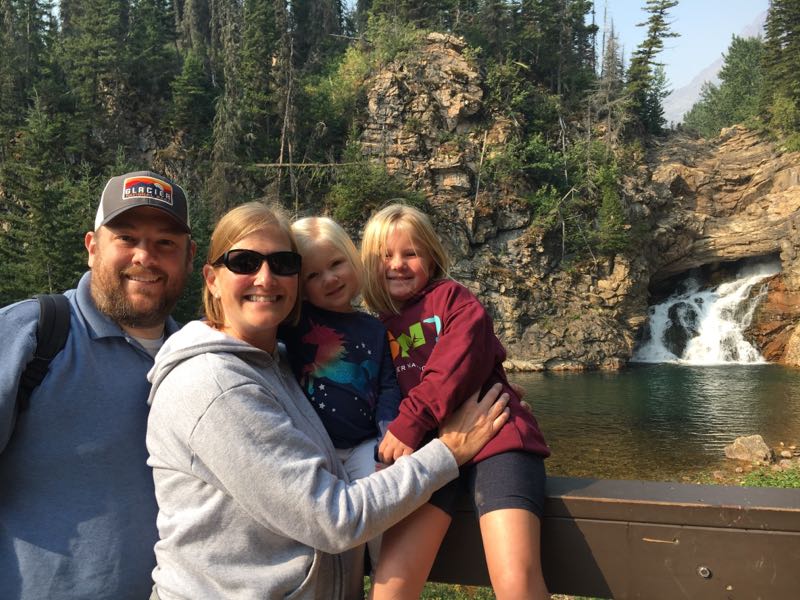 It was such an easy hike that the girls wanted to do a little closer exploring.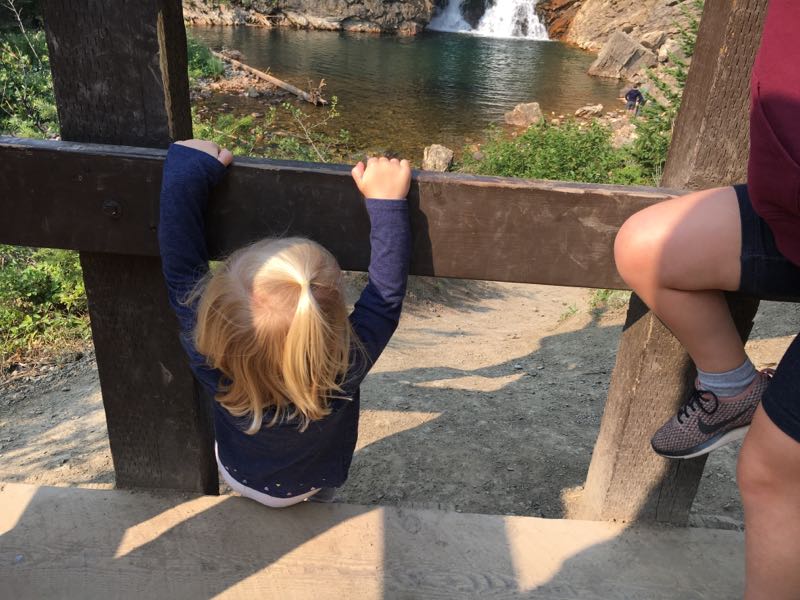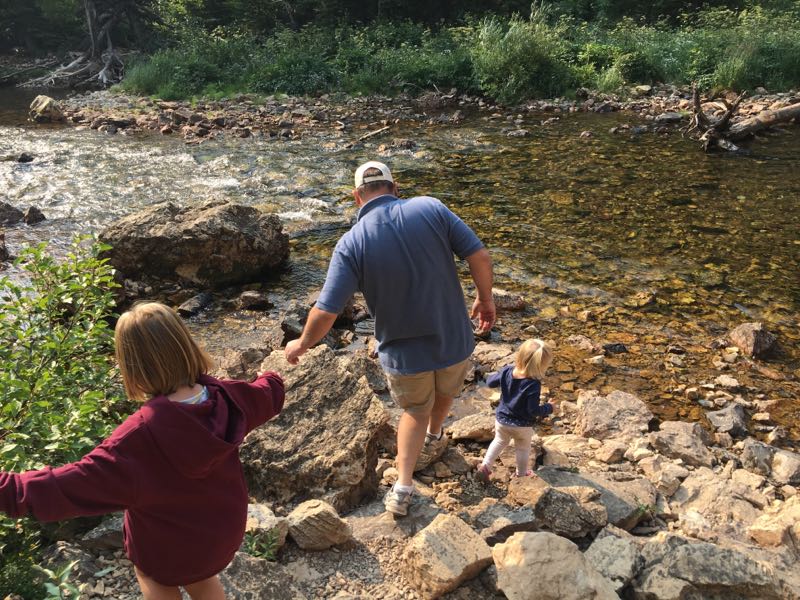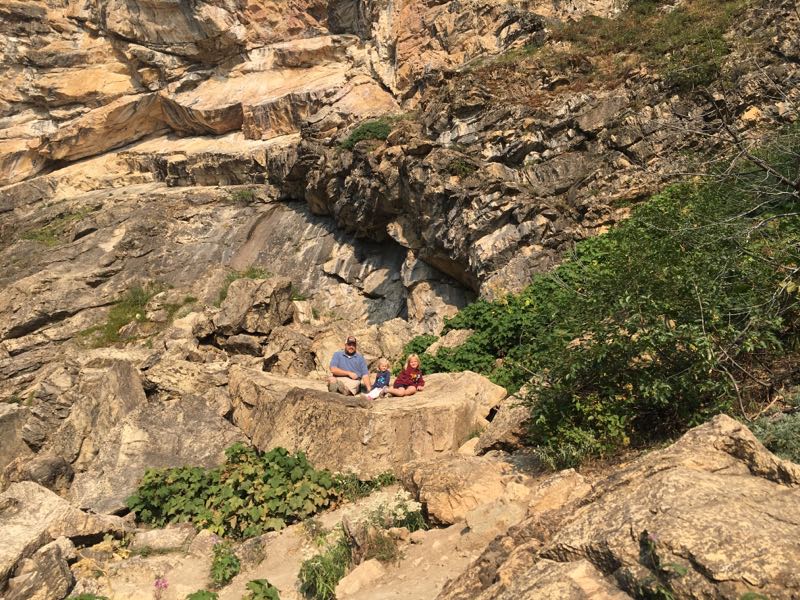 On our walk back we took the nature trail and stopped along the river. We're bringing home way more rocks than we will ever need.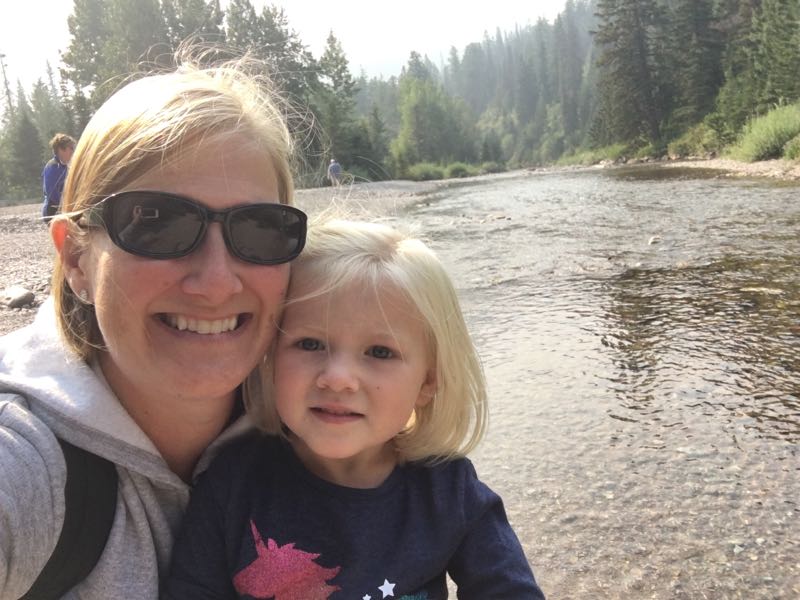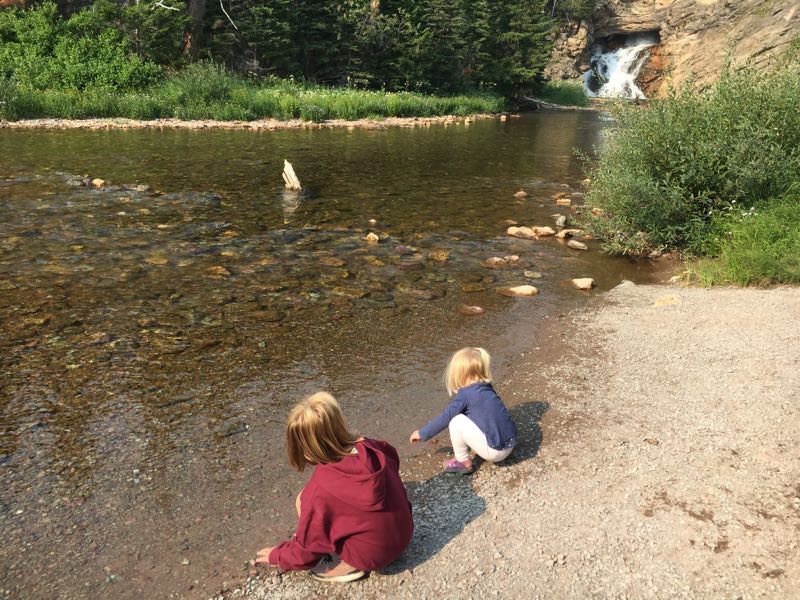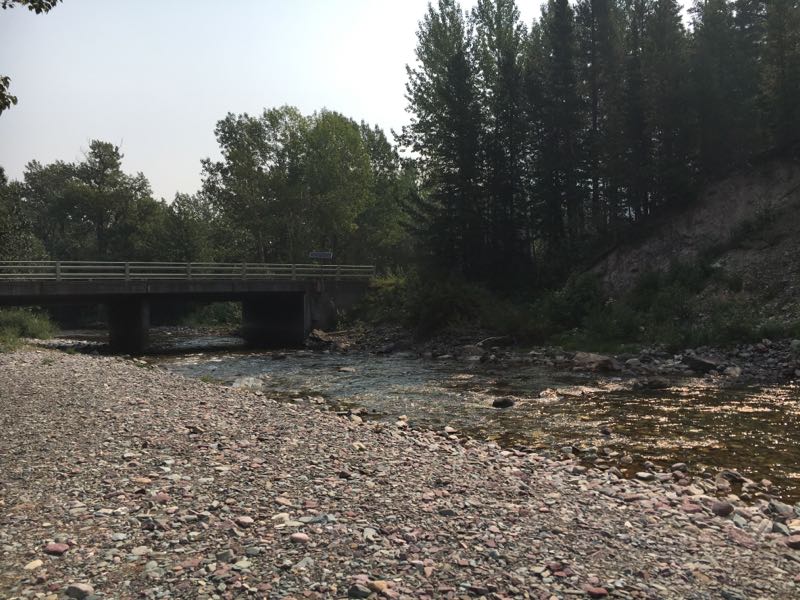 Olivia was so determined to get a huge yellow rock that she didn't listen when I warned her not to fall into the ice cold water.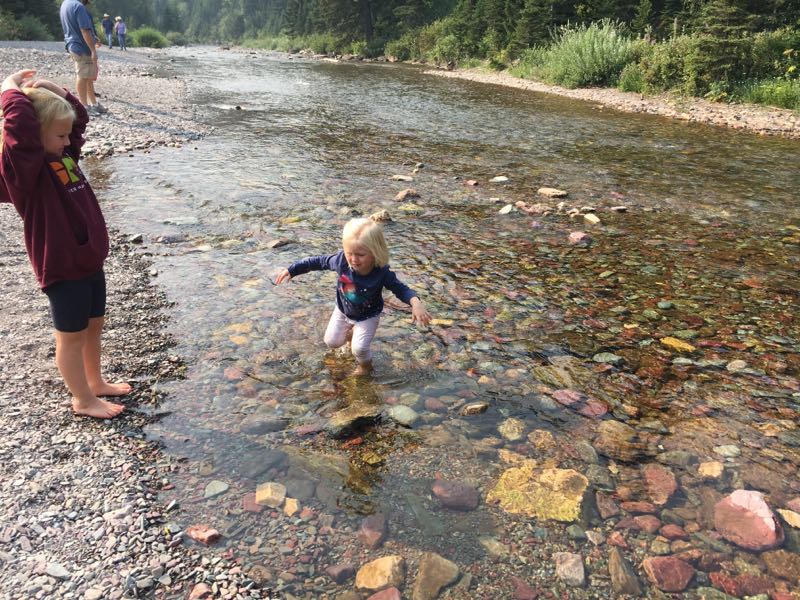 She hates wearing wet clothes. After I took off her soaking wet pants it was back into the water to get her rock!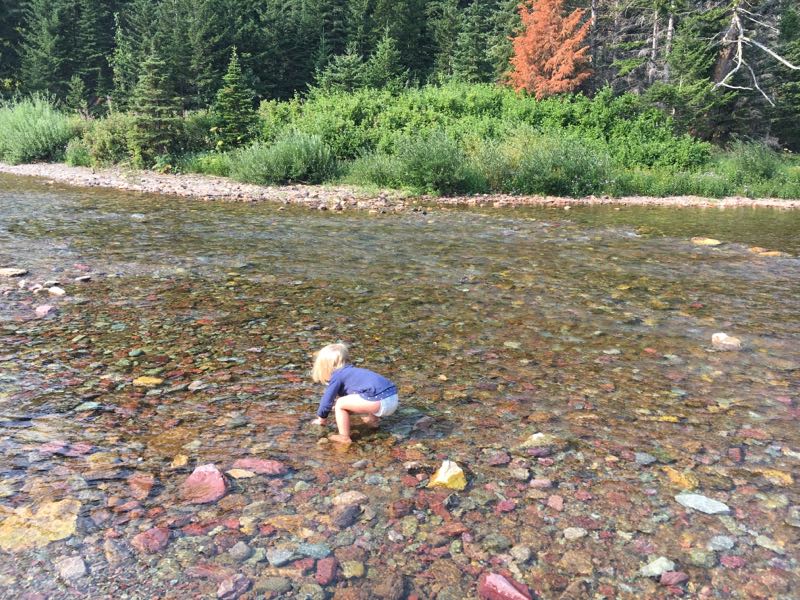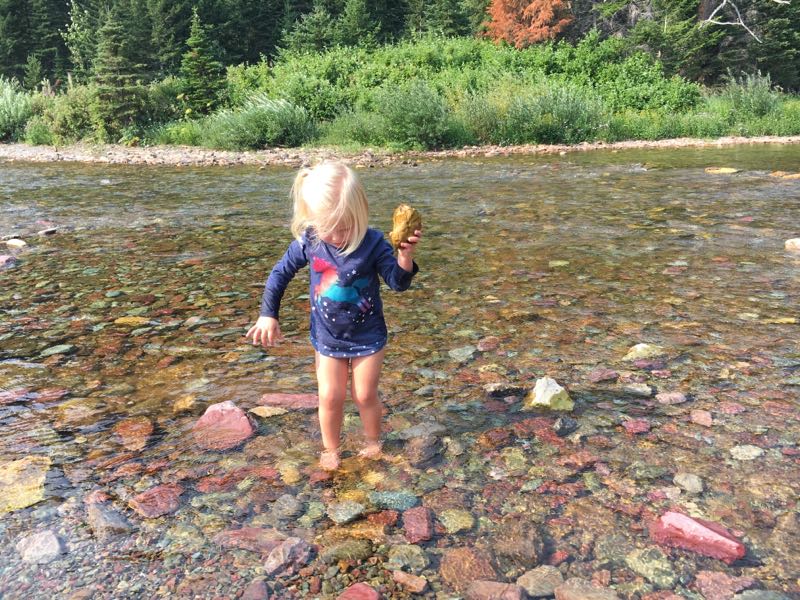 On the rest of our hike back we stopped to check out the flowers and eat wild huckleberries.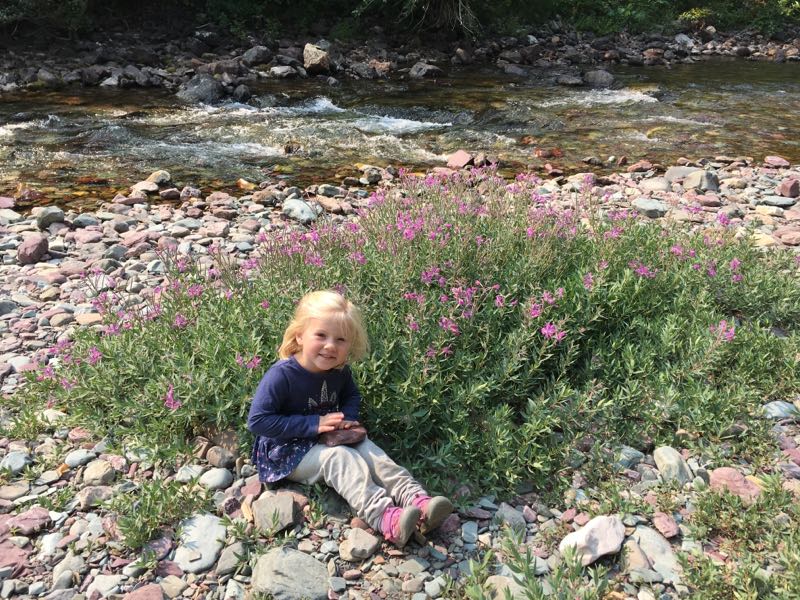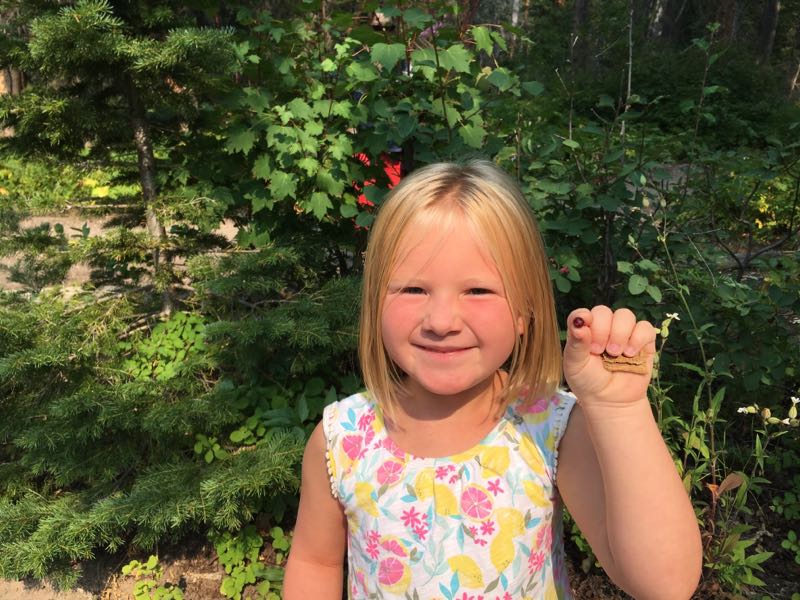 It was our final dinner before starting the 3 day / 1,200 mike trek home. We had huckleberry ice cream a couple times, but now it was time for huckleberry pie.