Emma and I made a deal that she didn't have to do all her writing assignment on Friday if she agreed to write a couple each day between Friday and Tuesday. I didn't even say a word to Emma this morning and she finished her 3 letters for the day all on her own. I need to figure out how to make this work for actual distance learning days.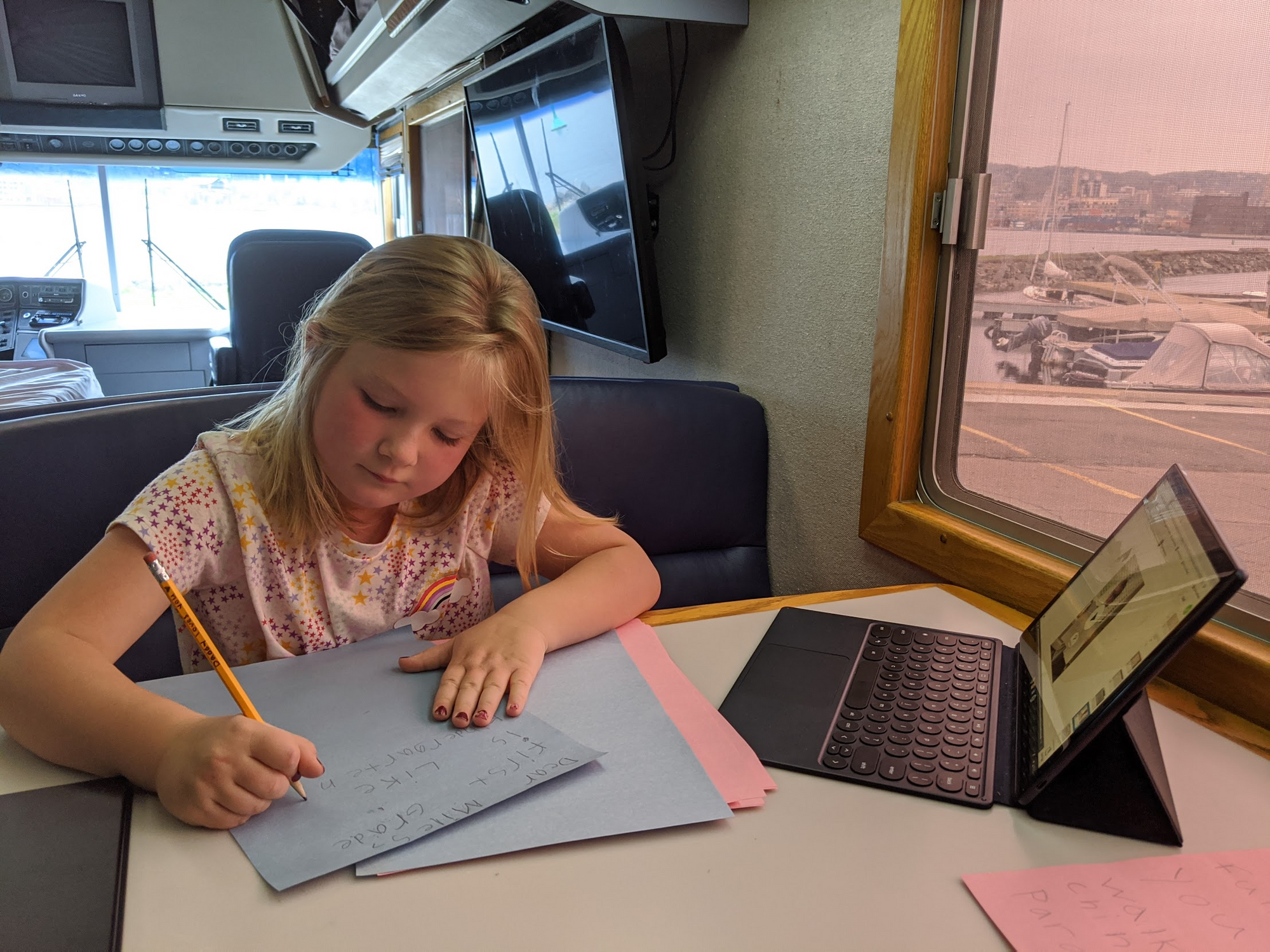 It turned out to be a much nicer day than we were expecting. We took a walk to town and watched the ship go under the bridge.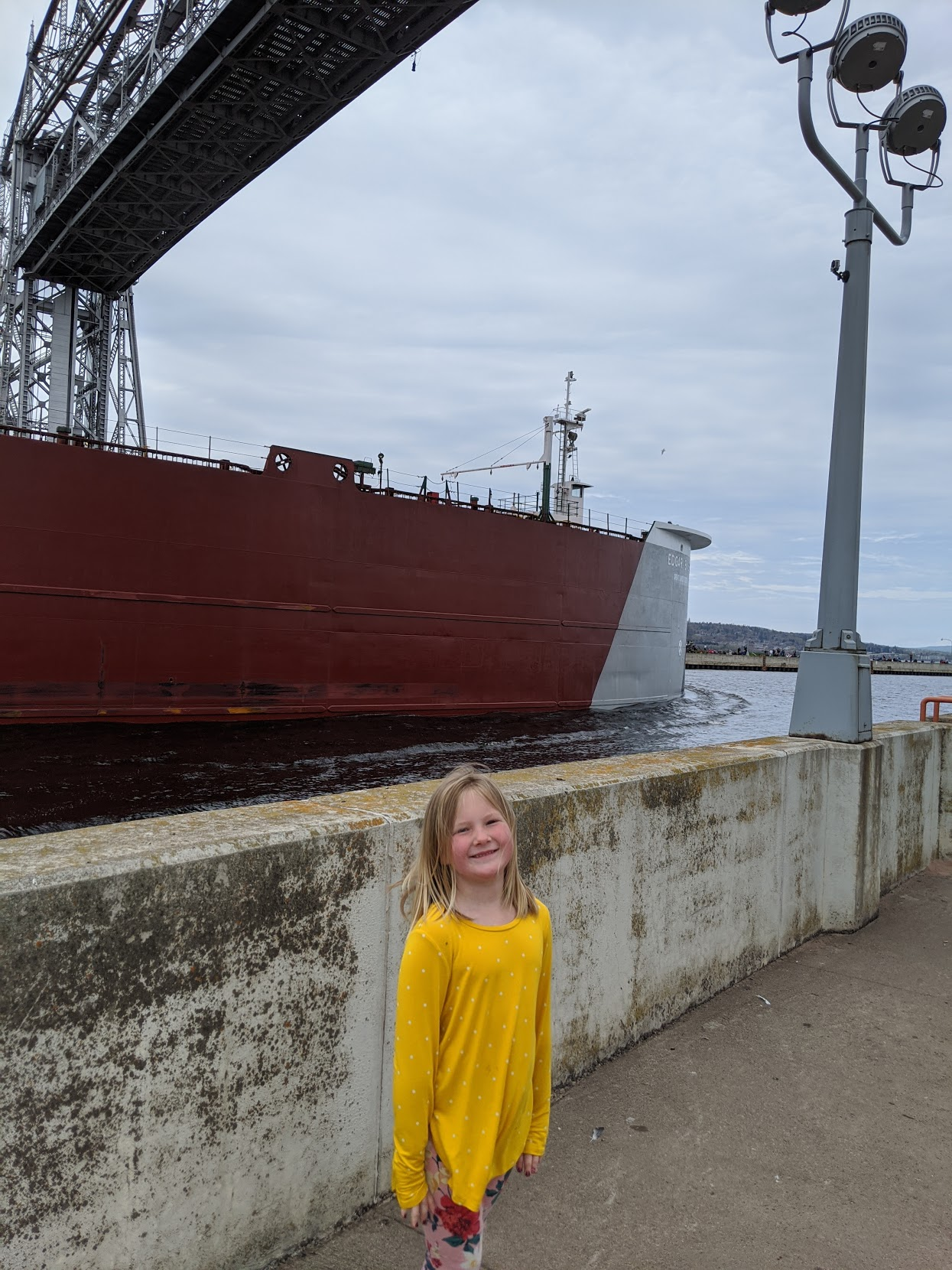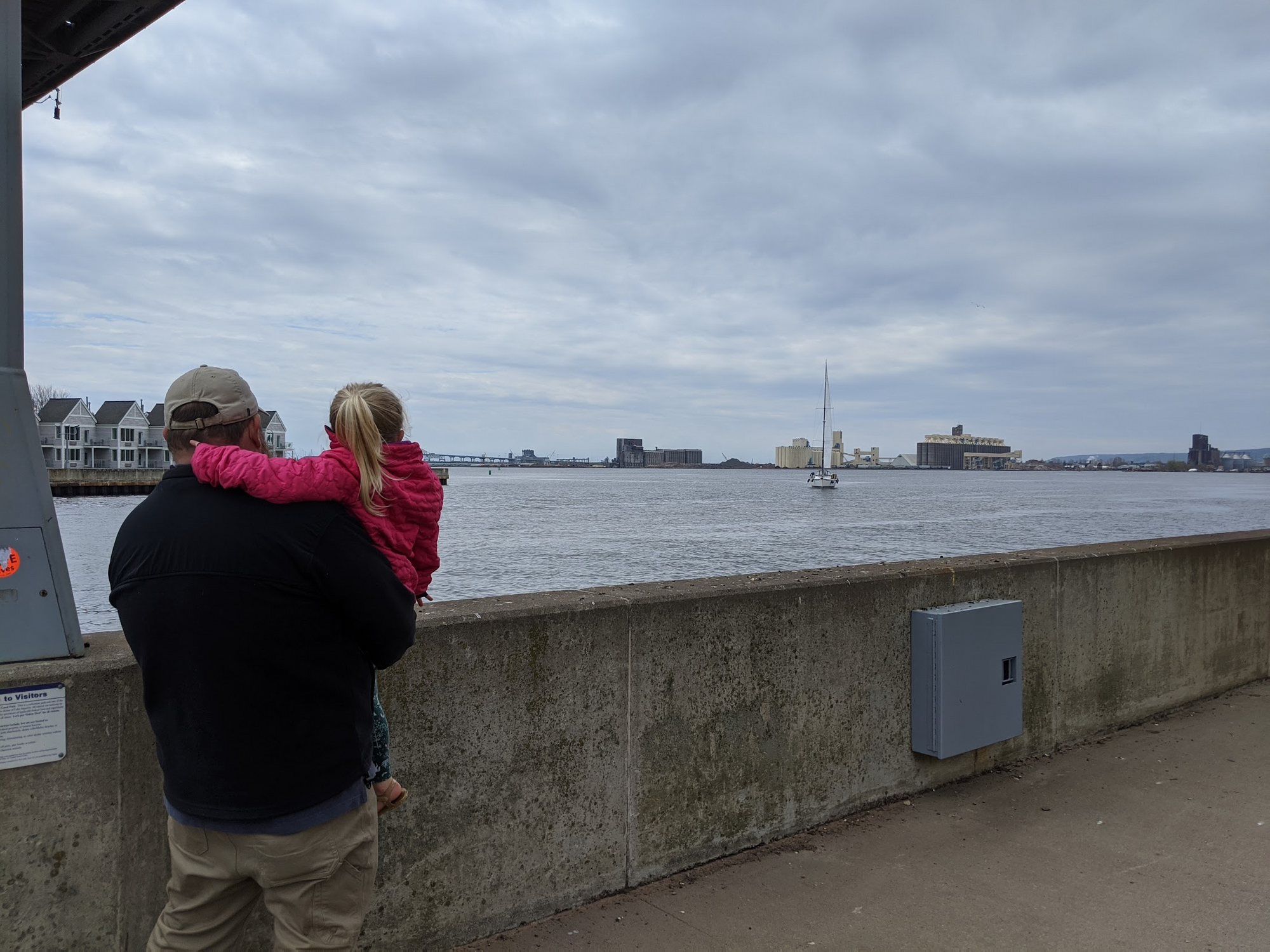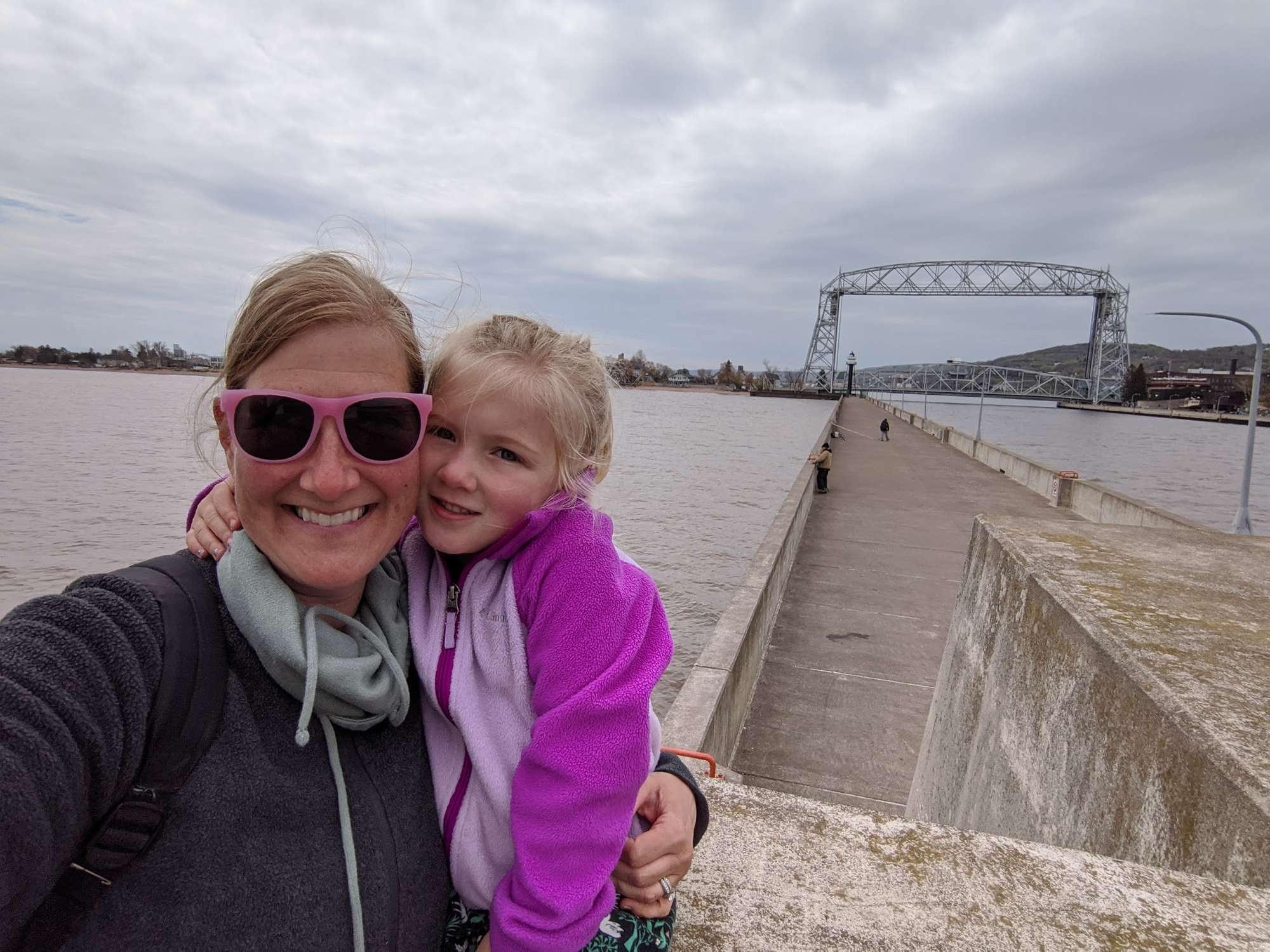 When we got back to the bus the girls spent the entire afternoon catching crawfish in the canal.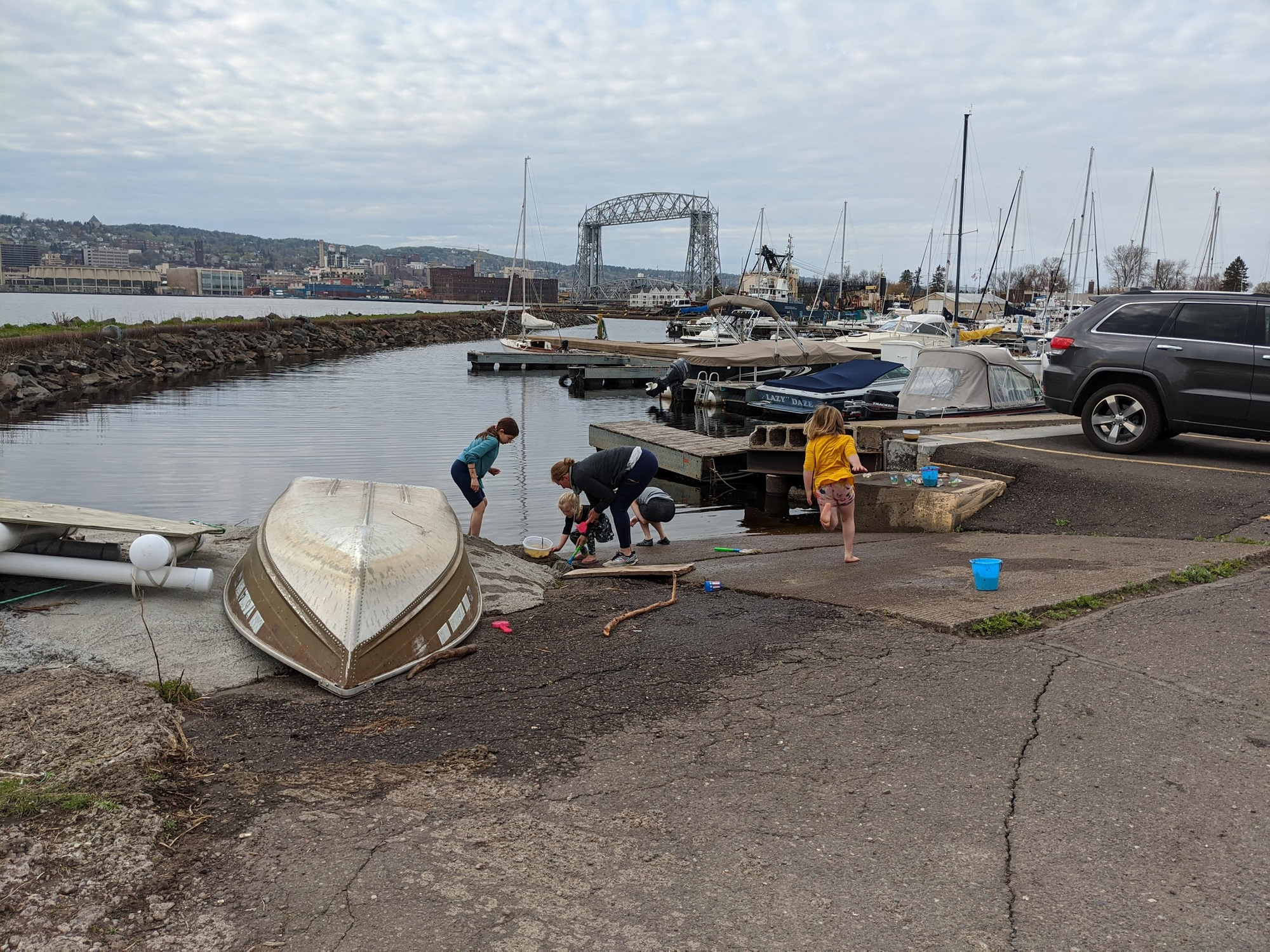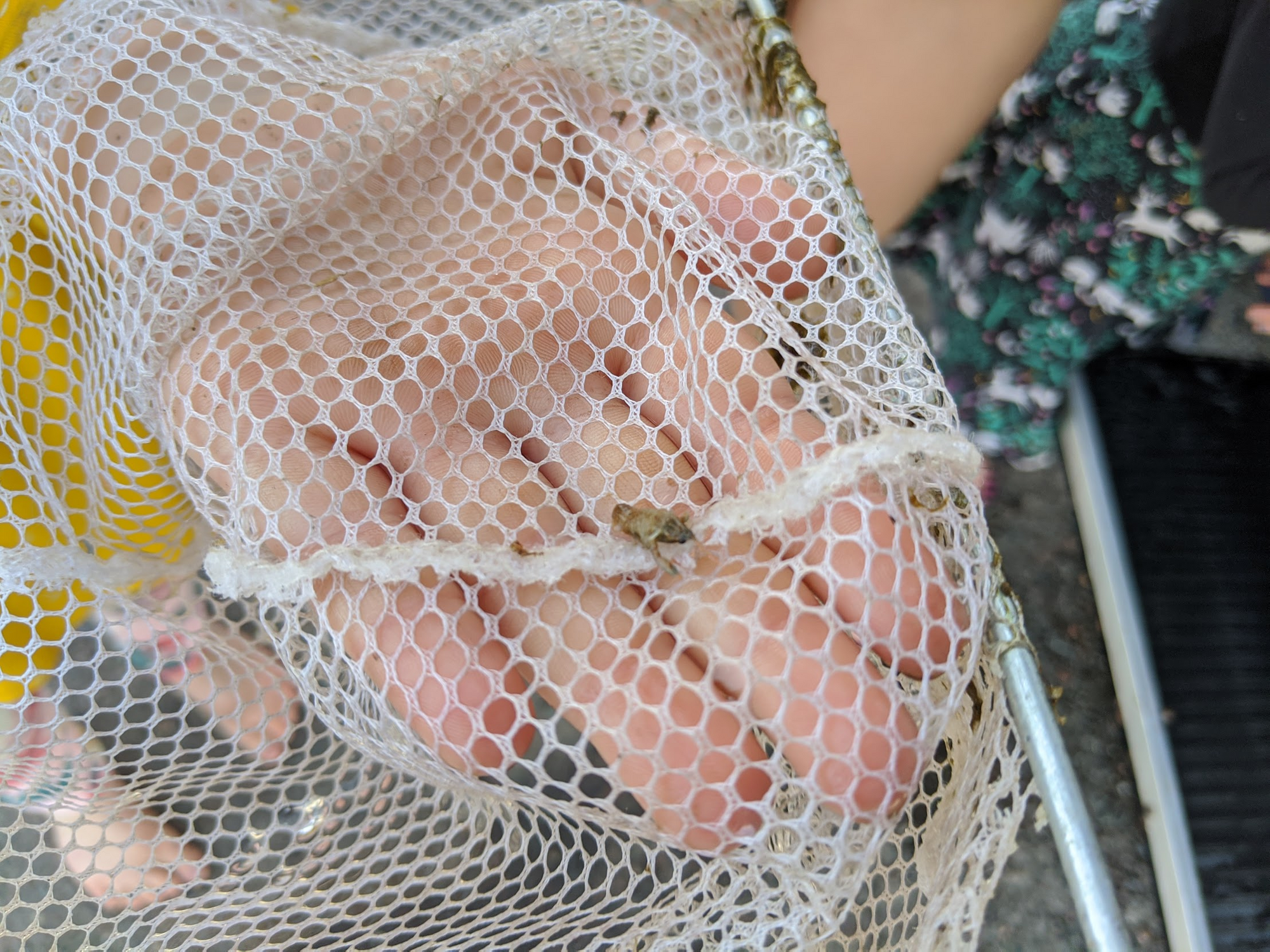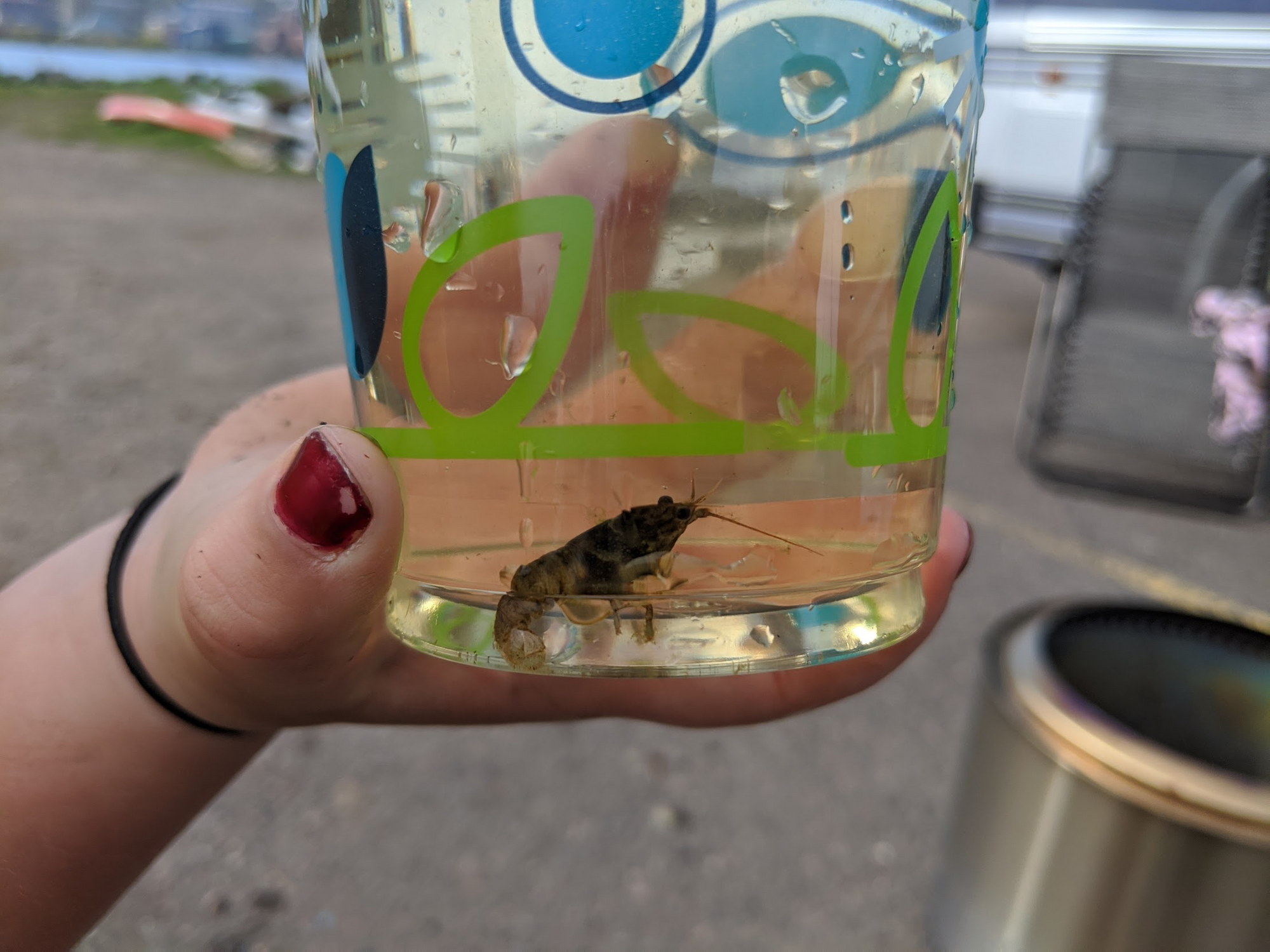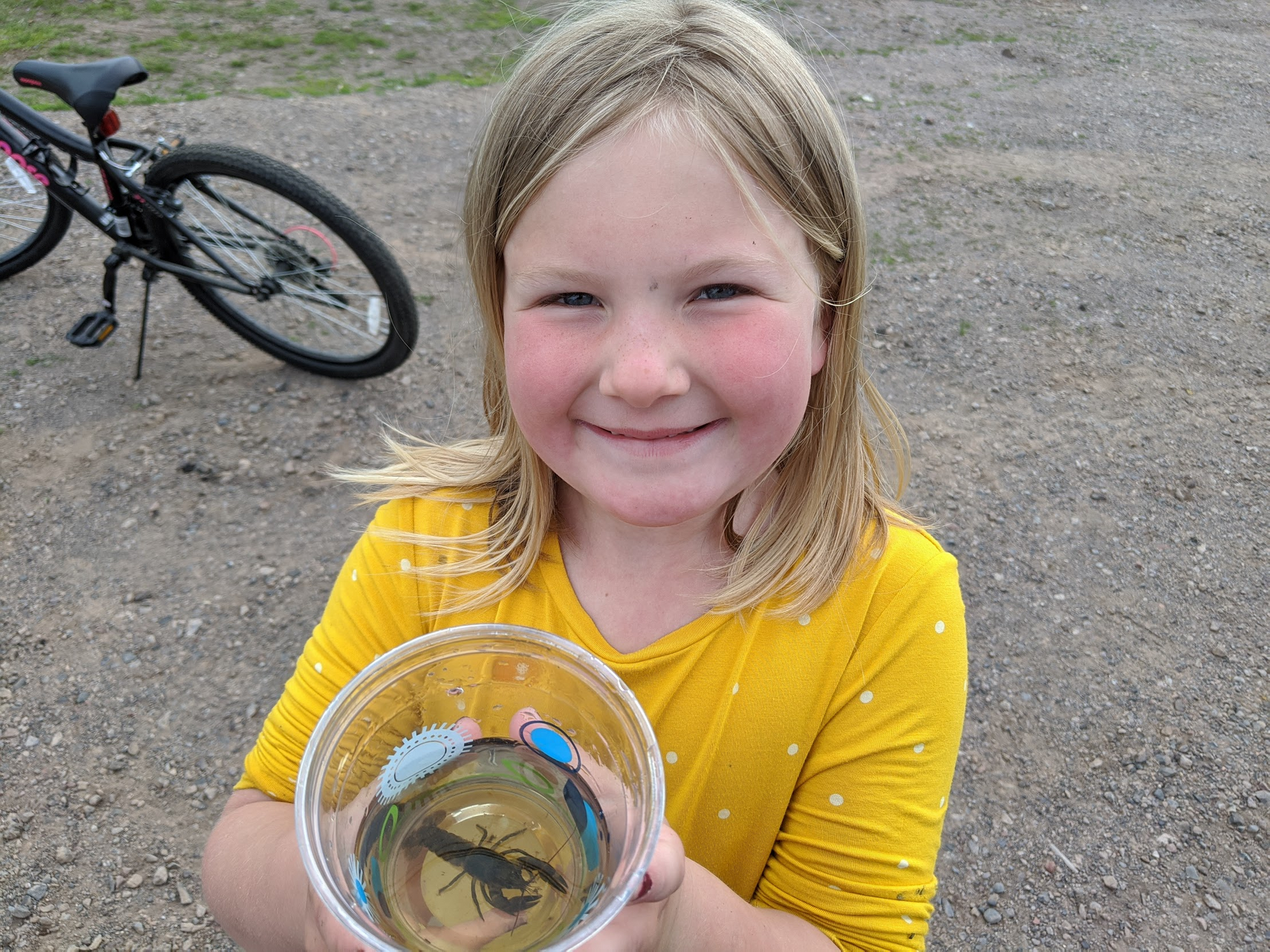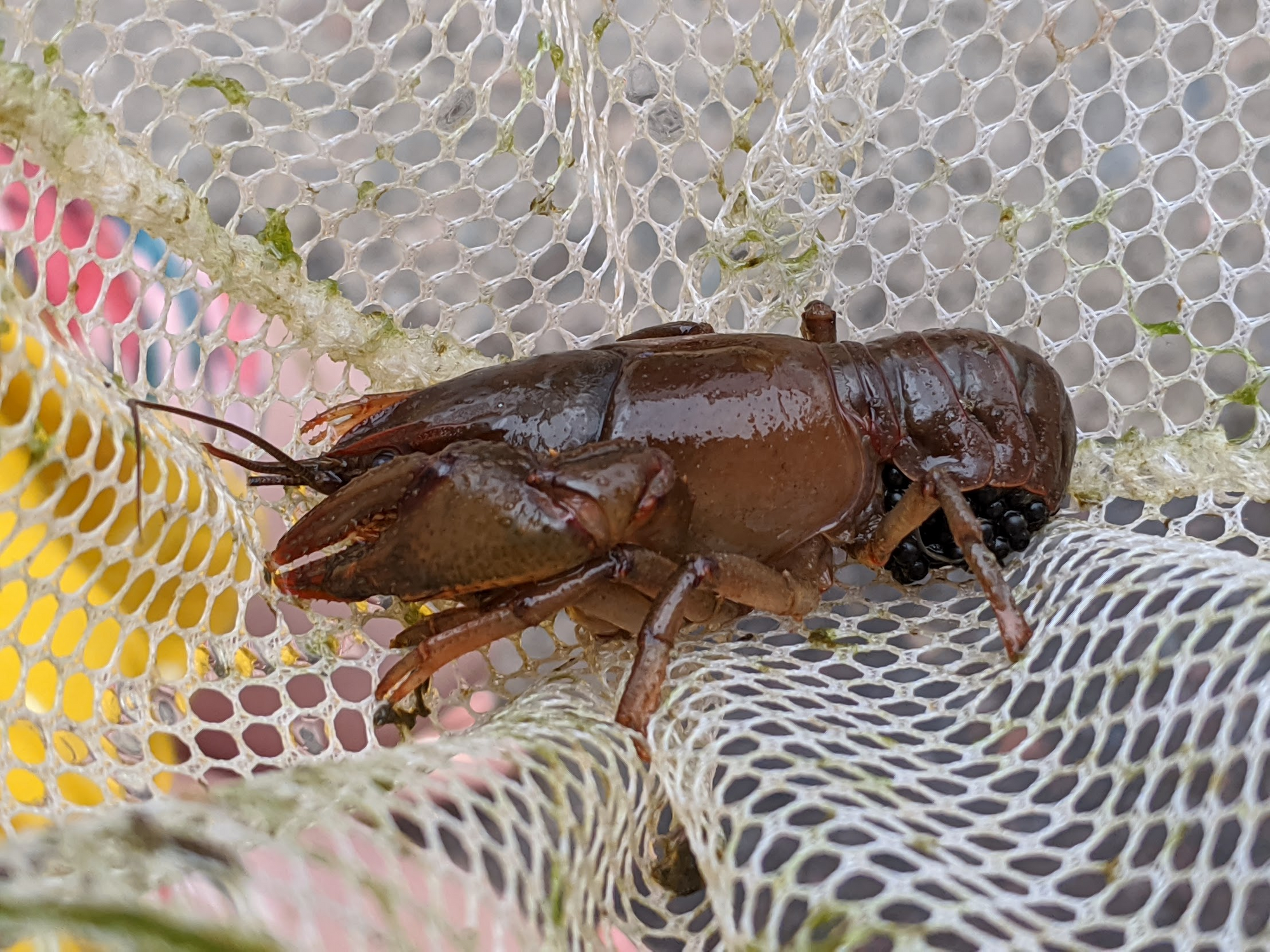 Since we're not at a campground there aren't any usually any campfires here. We brought the fire pit we use on the deck and sat around watching the fog come in. The girls finished the evening with s'mores (of course).