We had a new aquarium open 30 minutes from our house. I bought us a family membership months ago when they were running a 1/2 off special. They just opened a couple weeks ago and Emma has been begging to go. It was the perfect activity for a rainy day like today.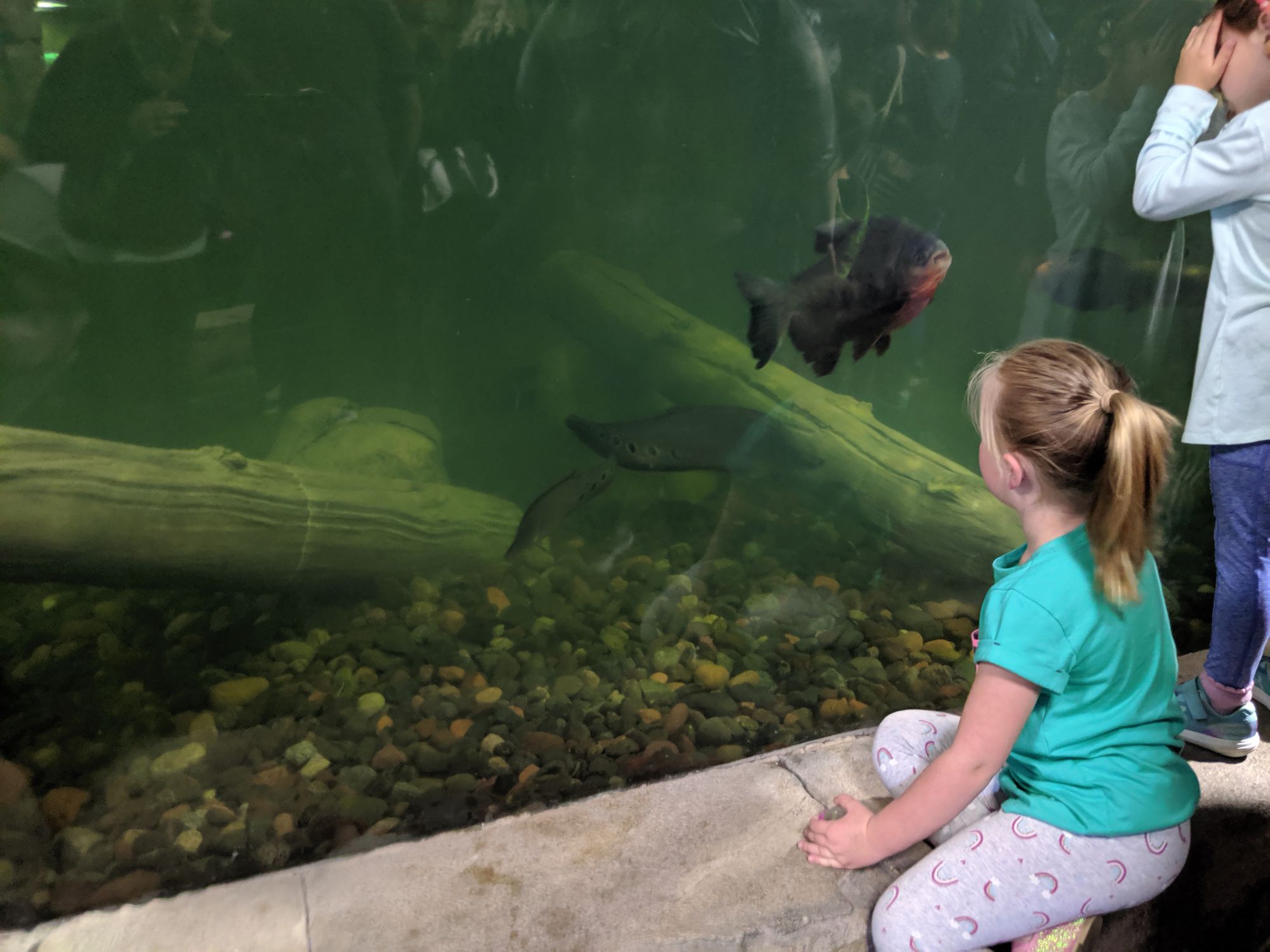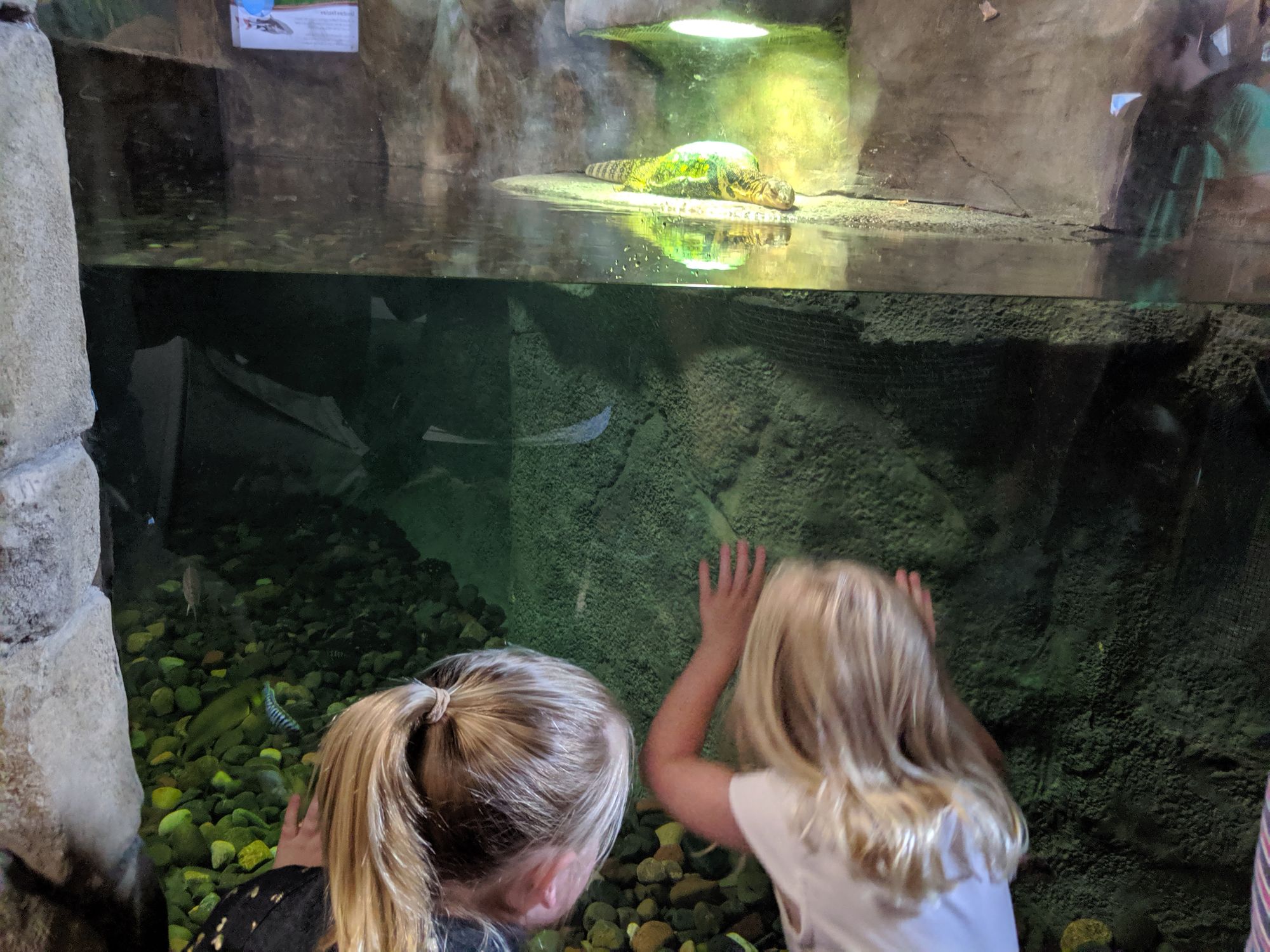 The main reason I bought a membership was because I saw you could touch and feed a bunch of different animals.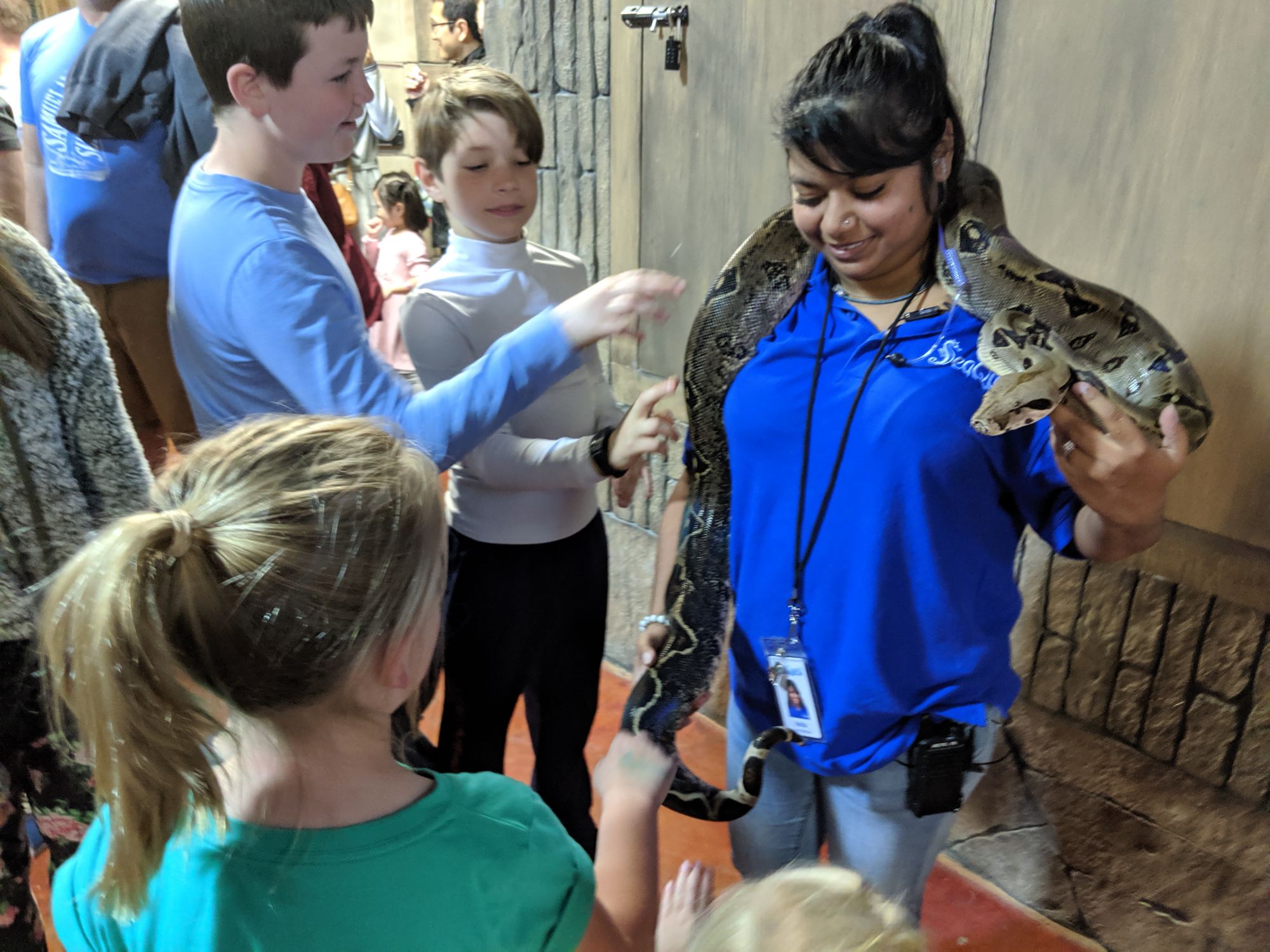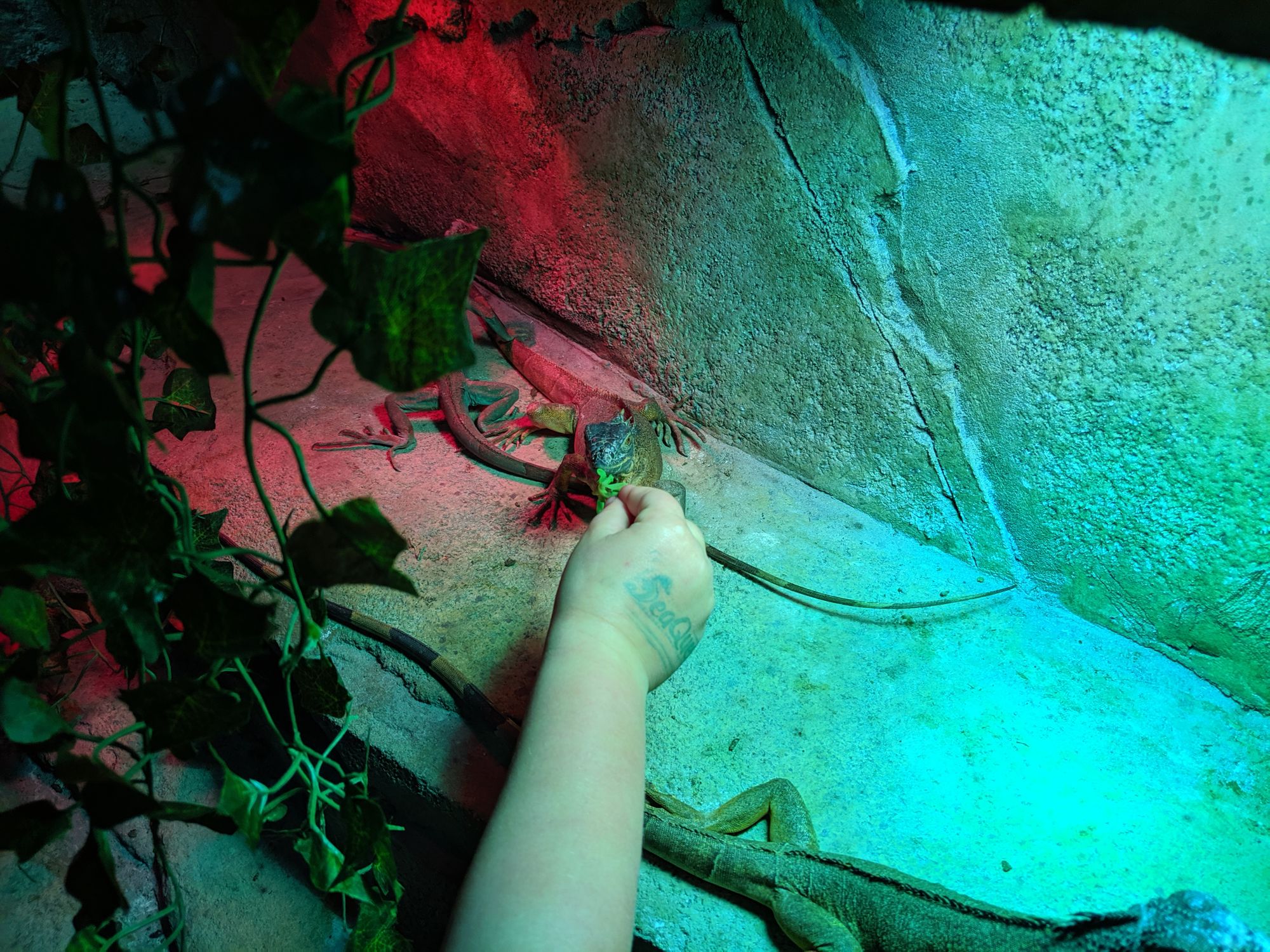 Just a girl and her stingrays. 💕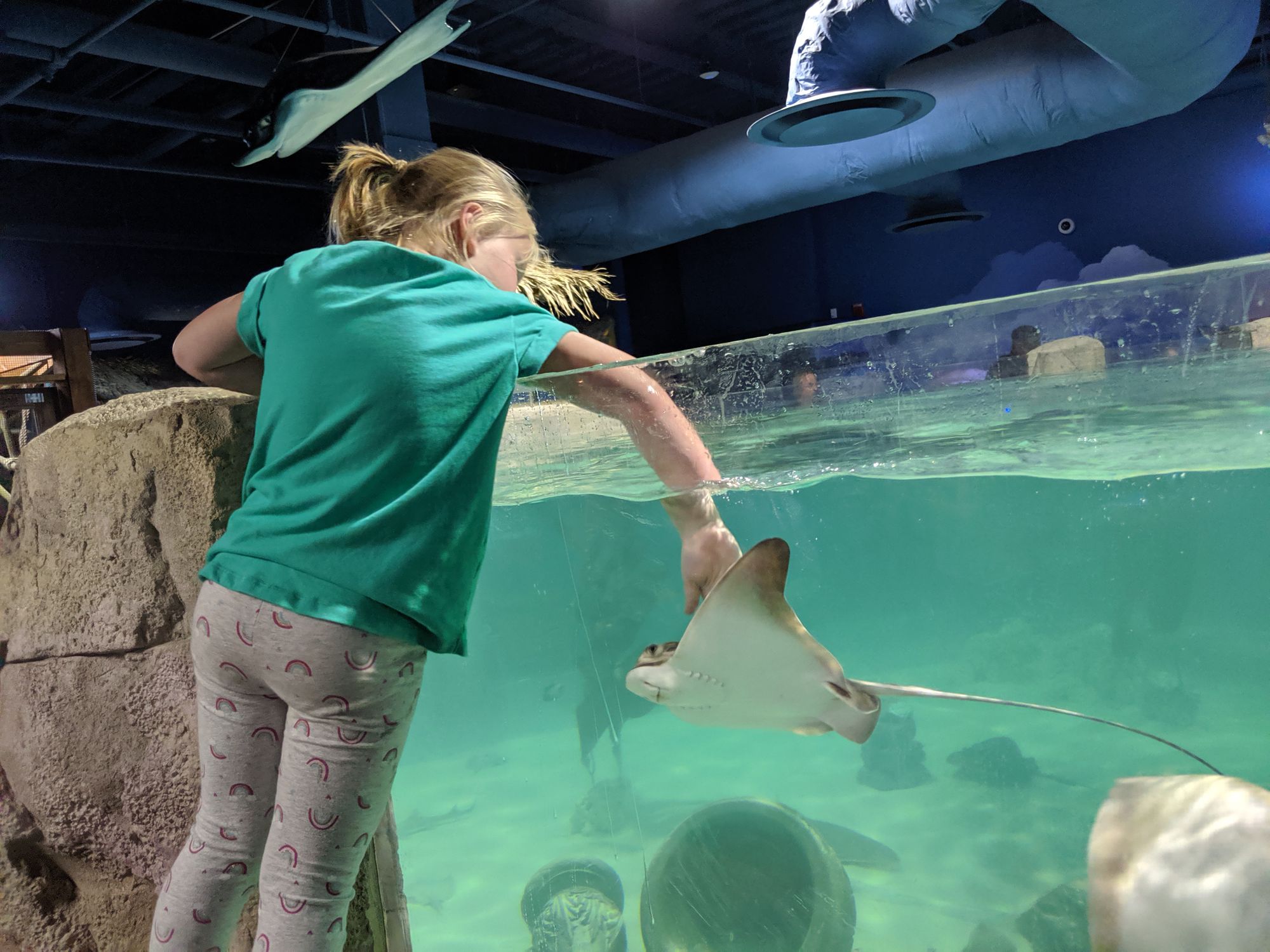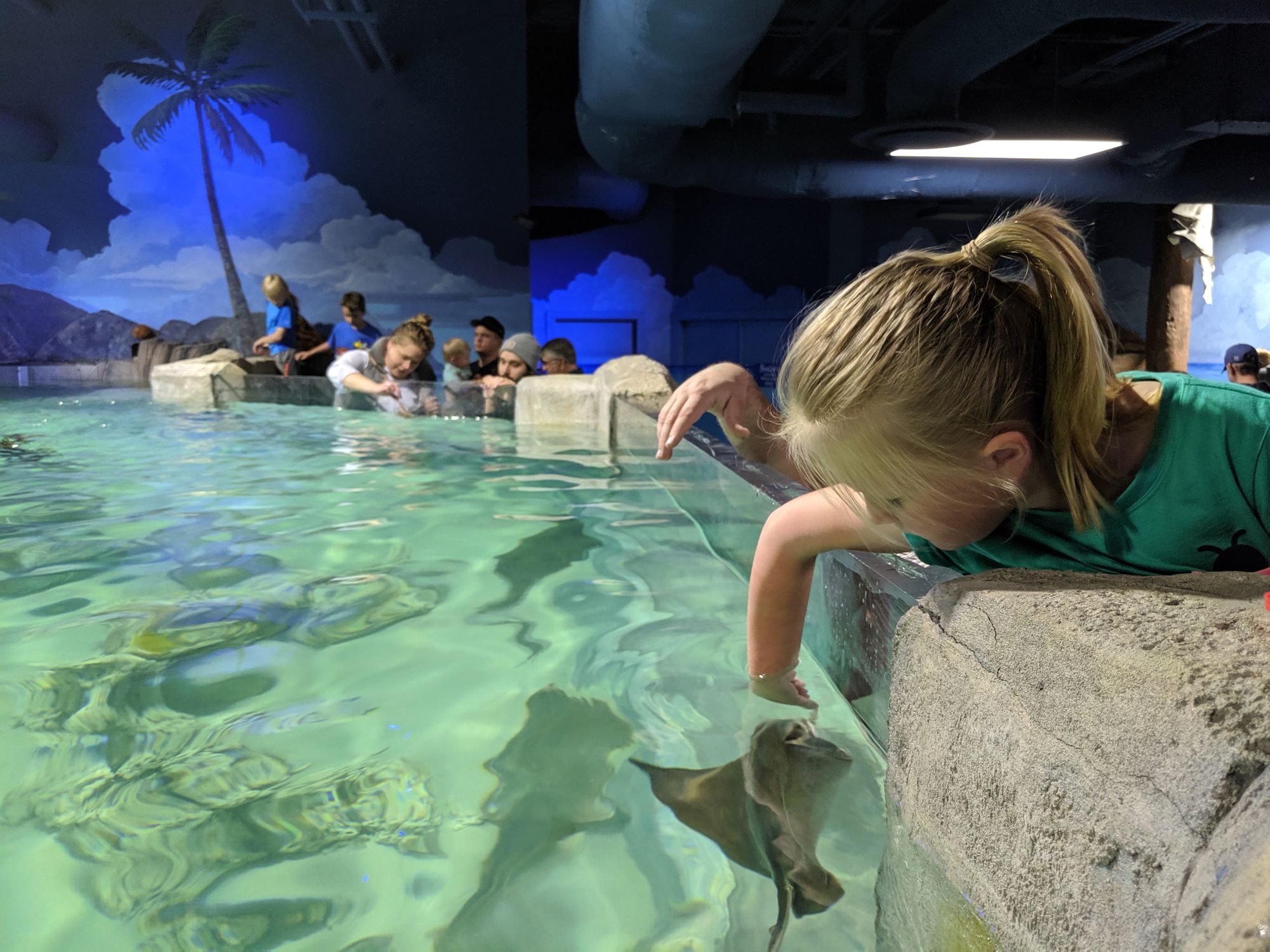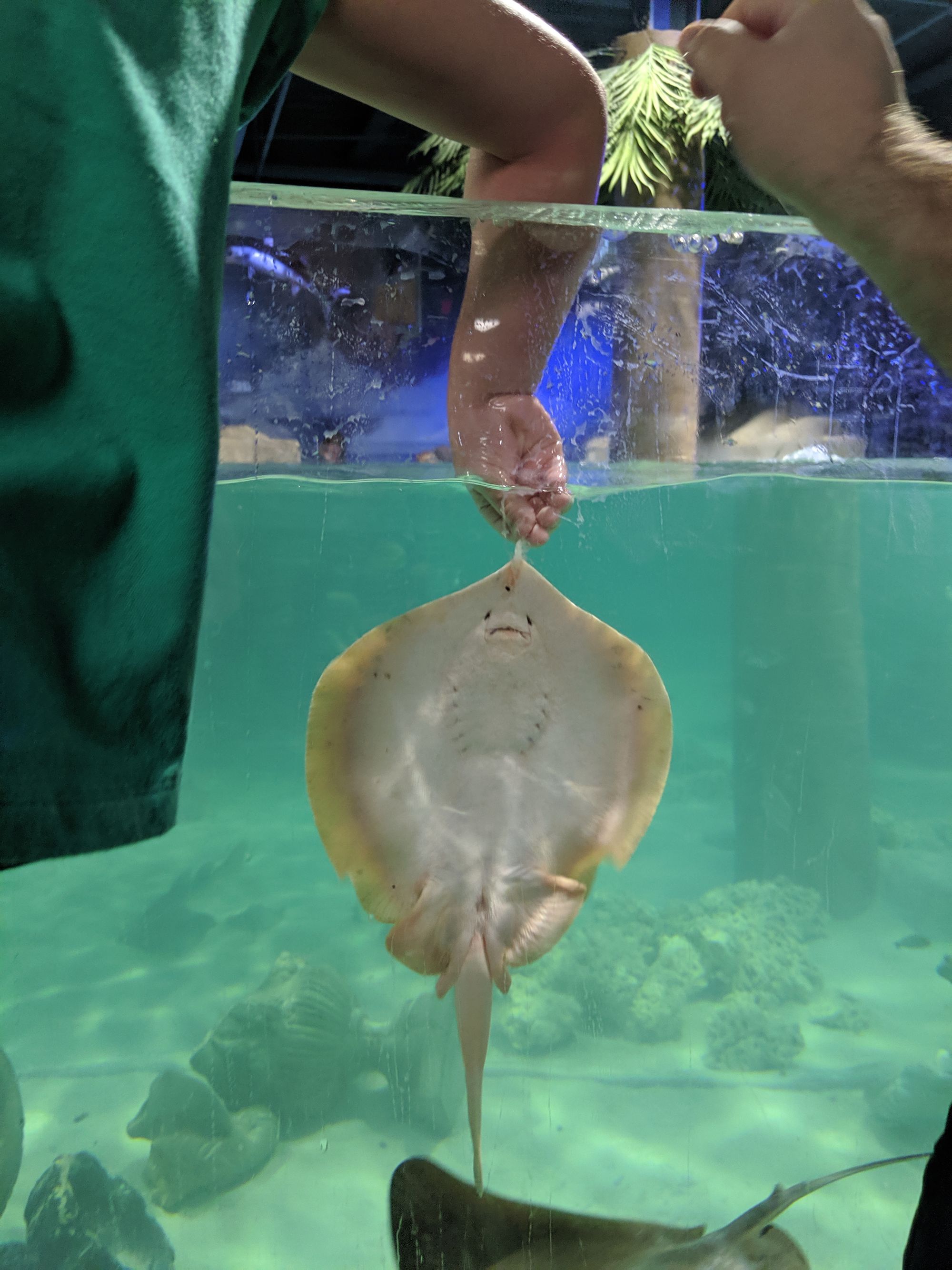 I told Emma they had a room where you could feed birds. It was the thing she was looking forward to the most. On the car ride home she said it was her favorite part. Sorry stingrays.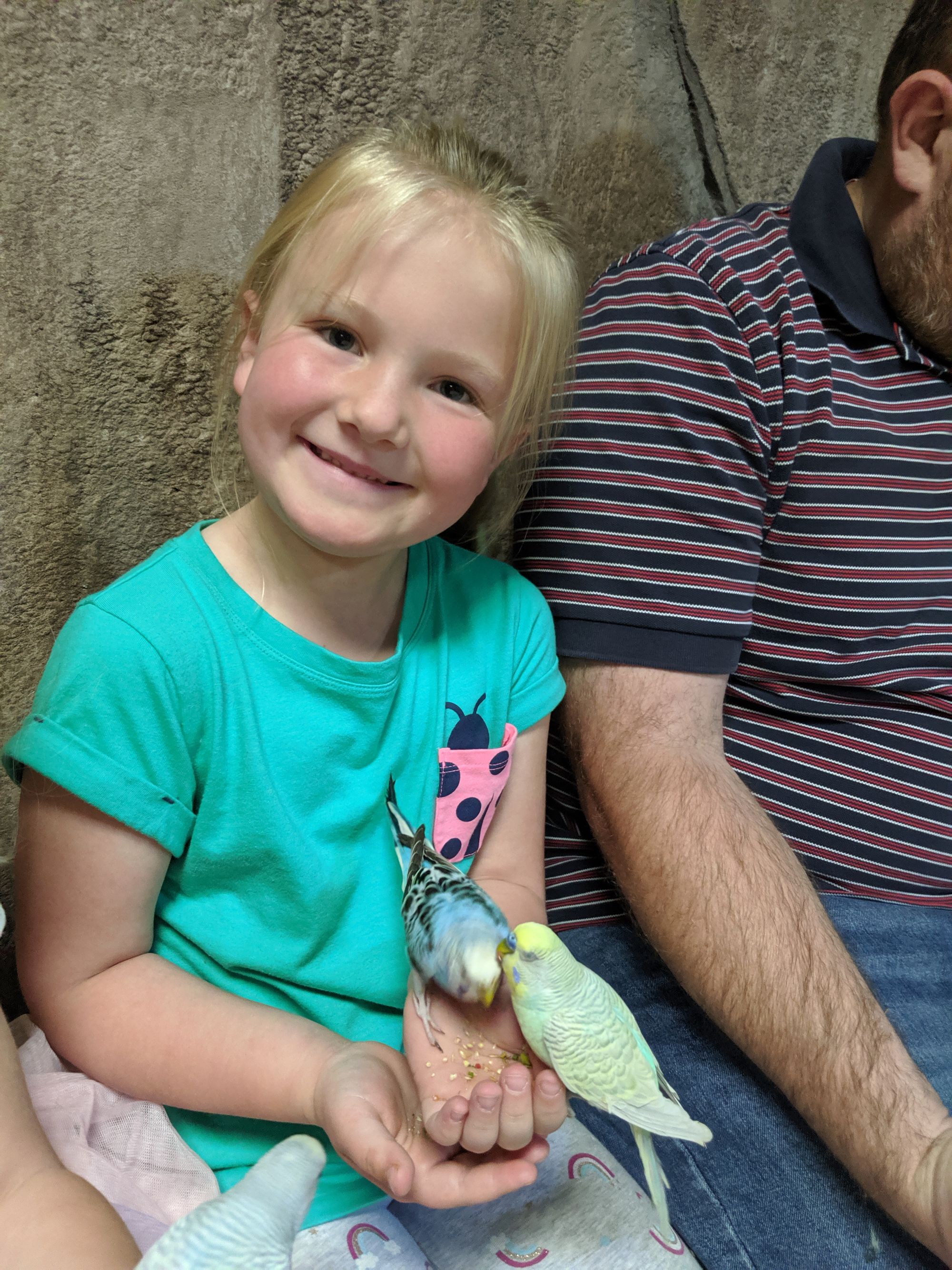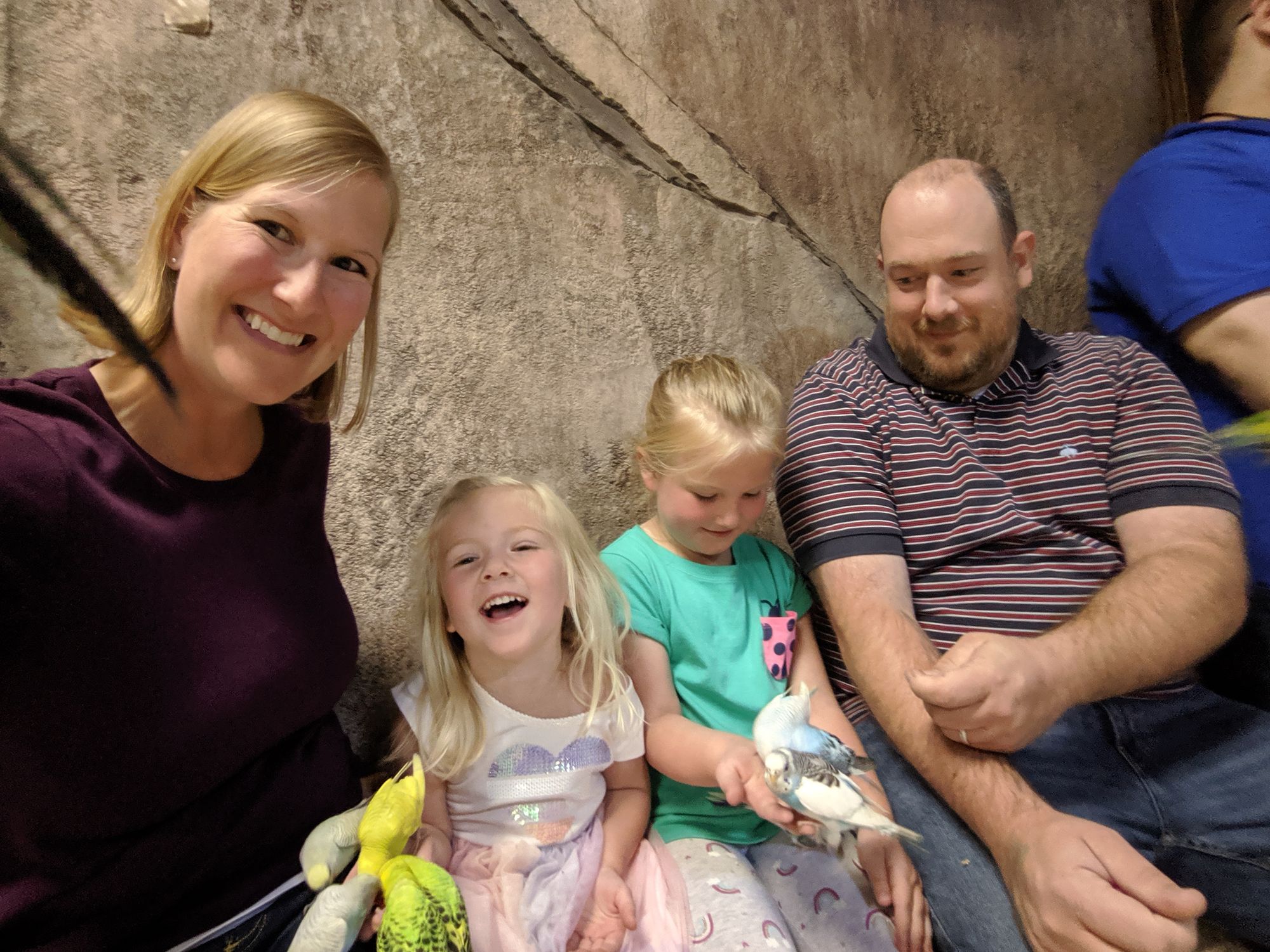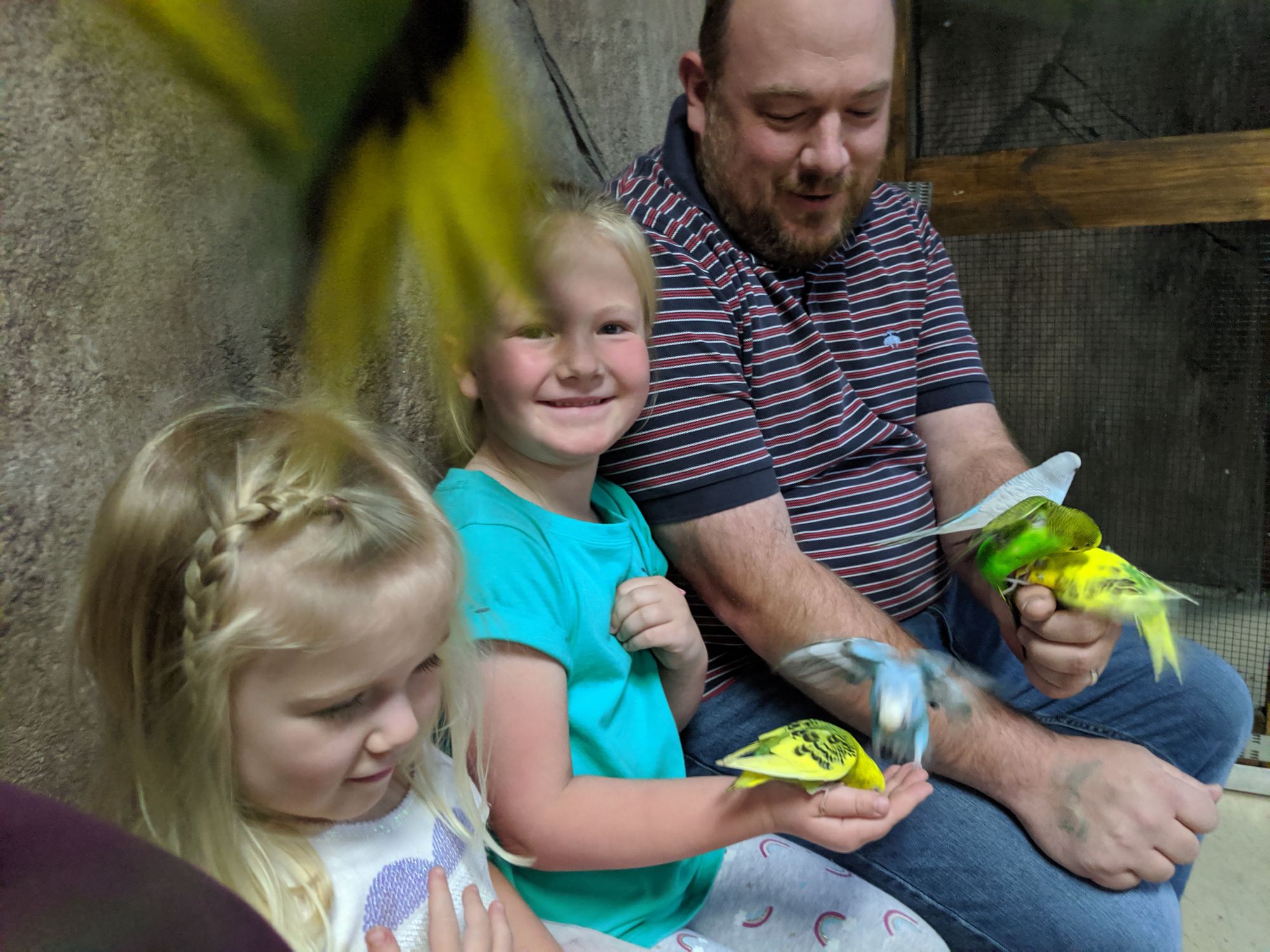 Olivia loves the chance to break out her pirate smile, especially when there is a pirate around. 😂