On the third day we went into town for breakfast and shopping. This would turn out to be the most delicious breakfast we had all trip. We really wanted to go back, but ran out of time before we had to head home.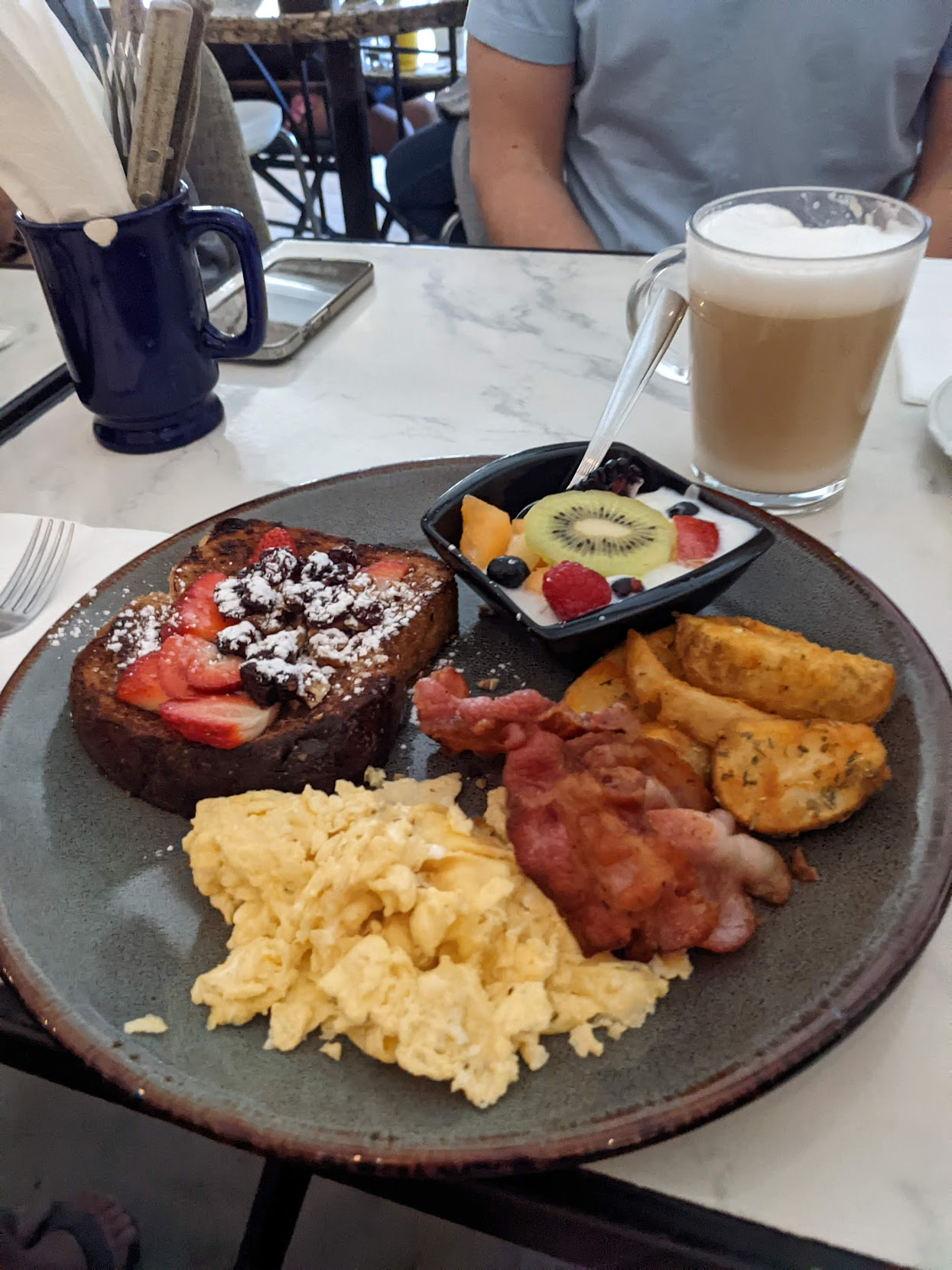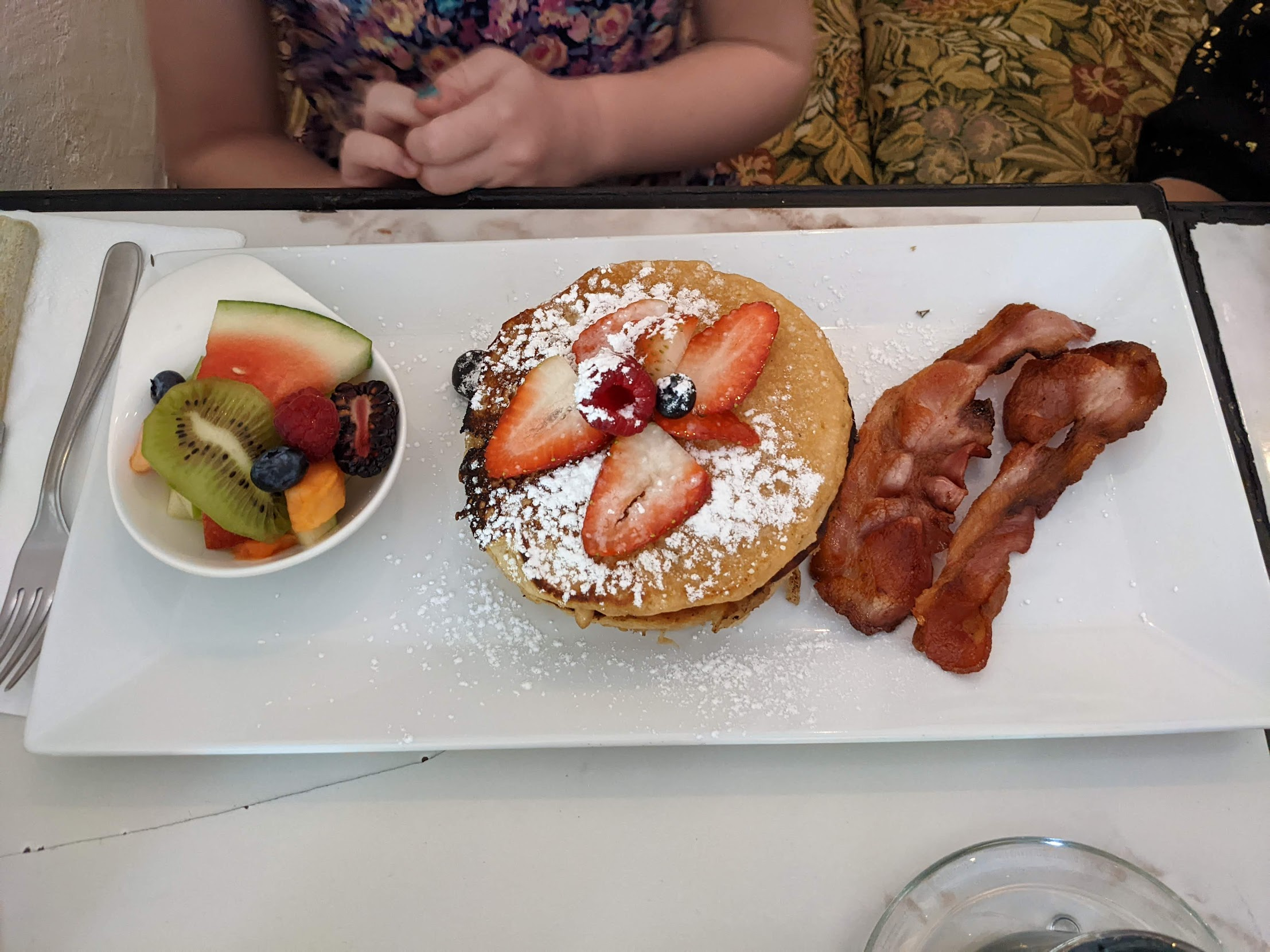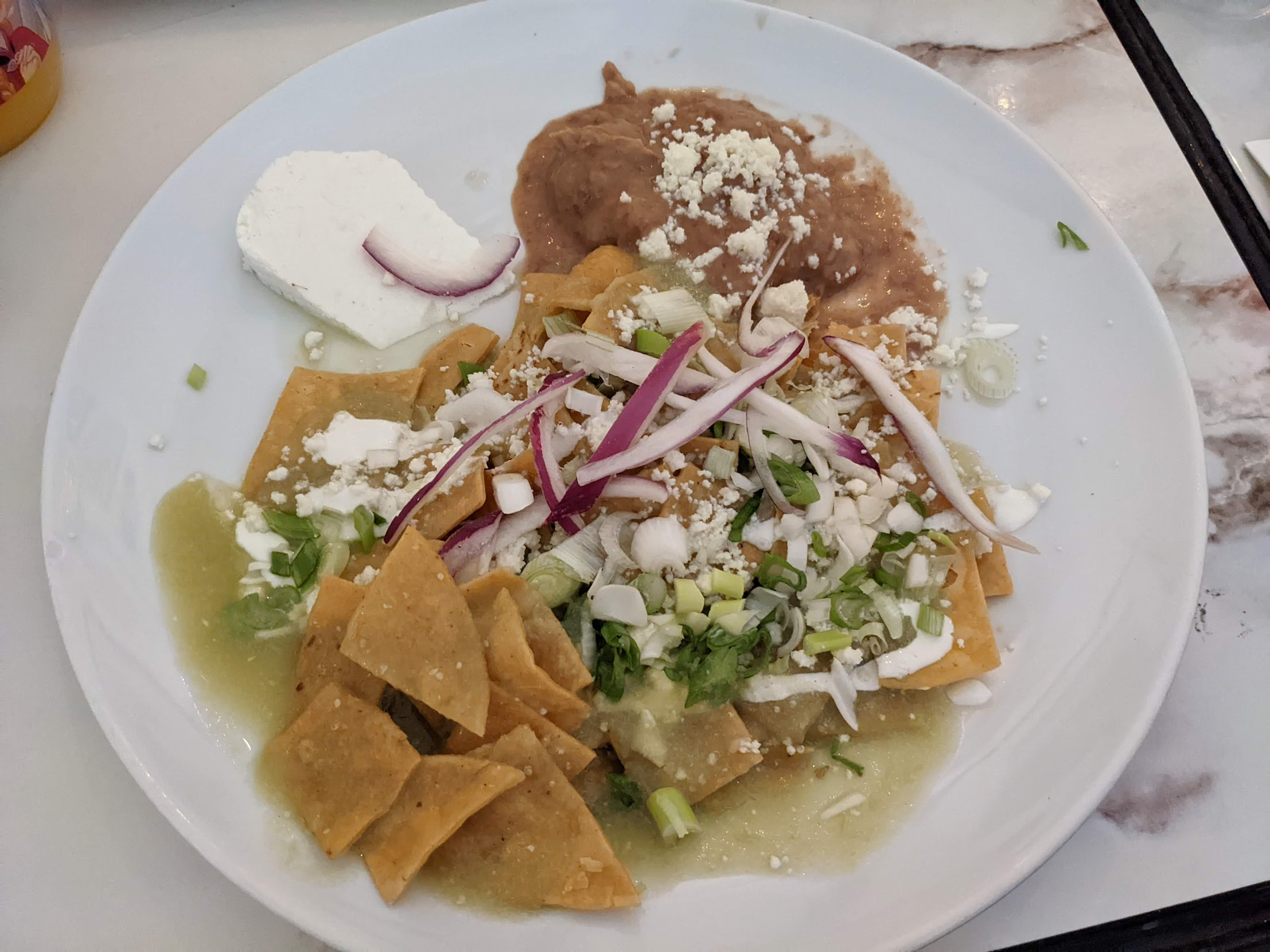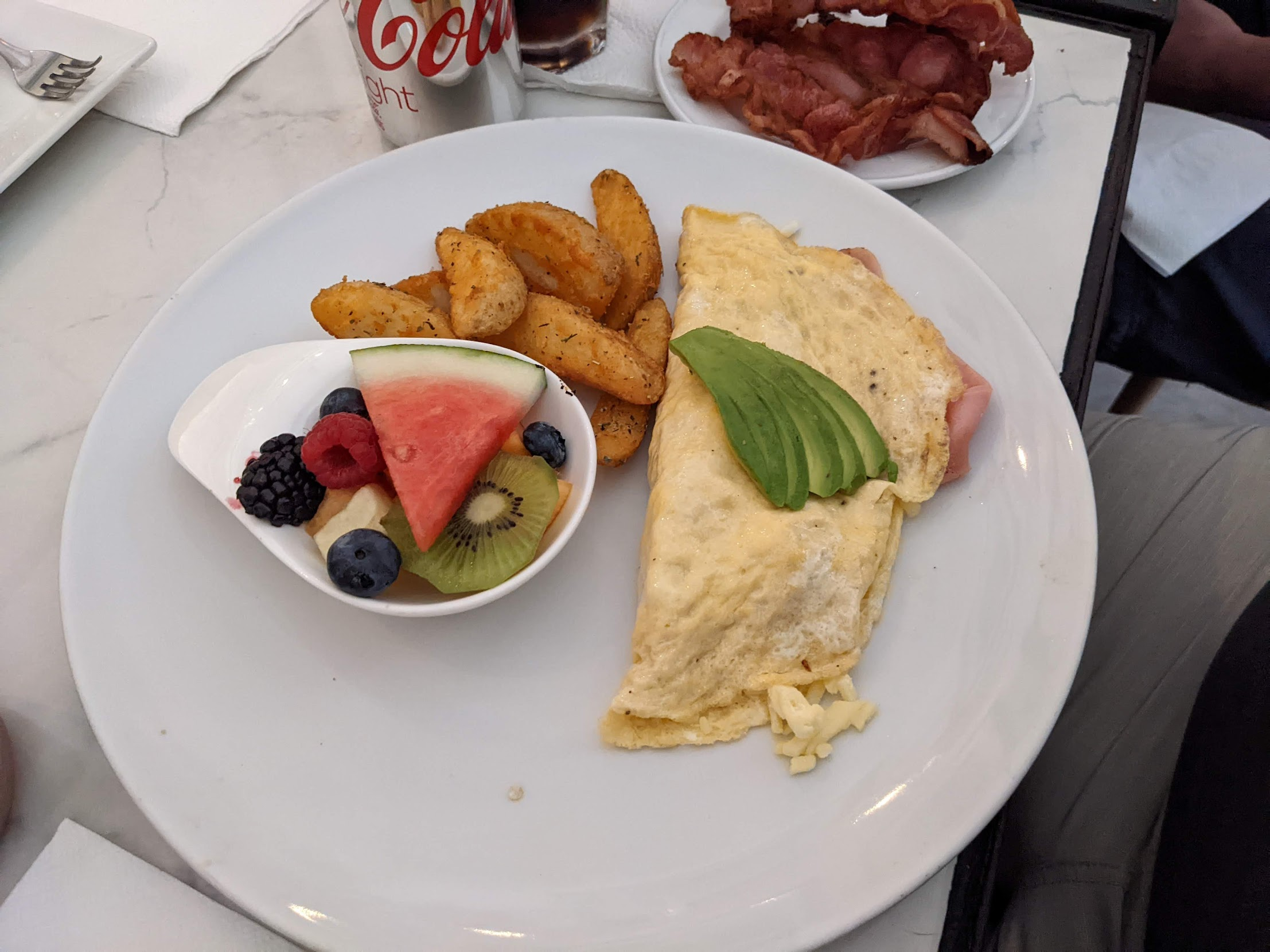 These girls love to shop, so they were very excited about all the different places to check out. Olivia ended up with a beaded parrot and a sunhat. Emma chose beaded earrings and a baseball hat that says Puerto Vallarta on it.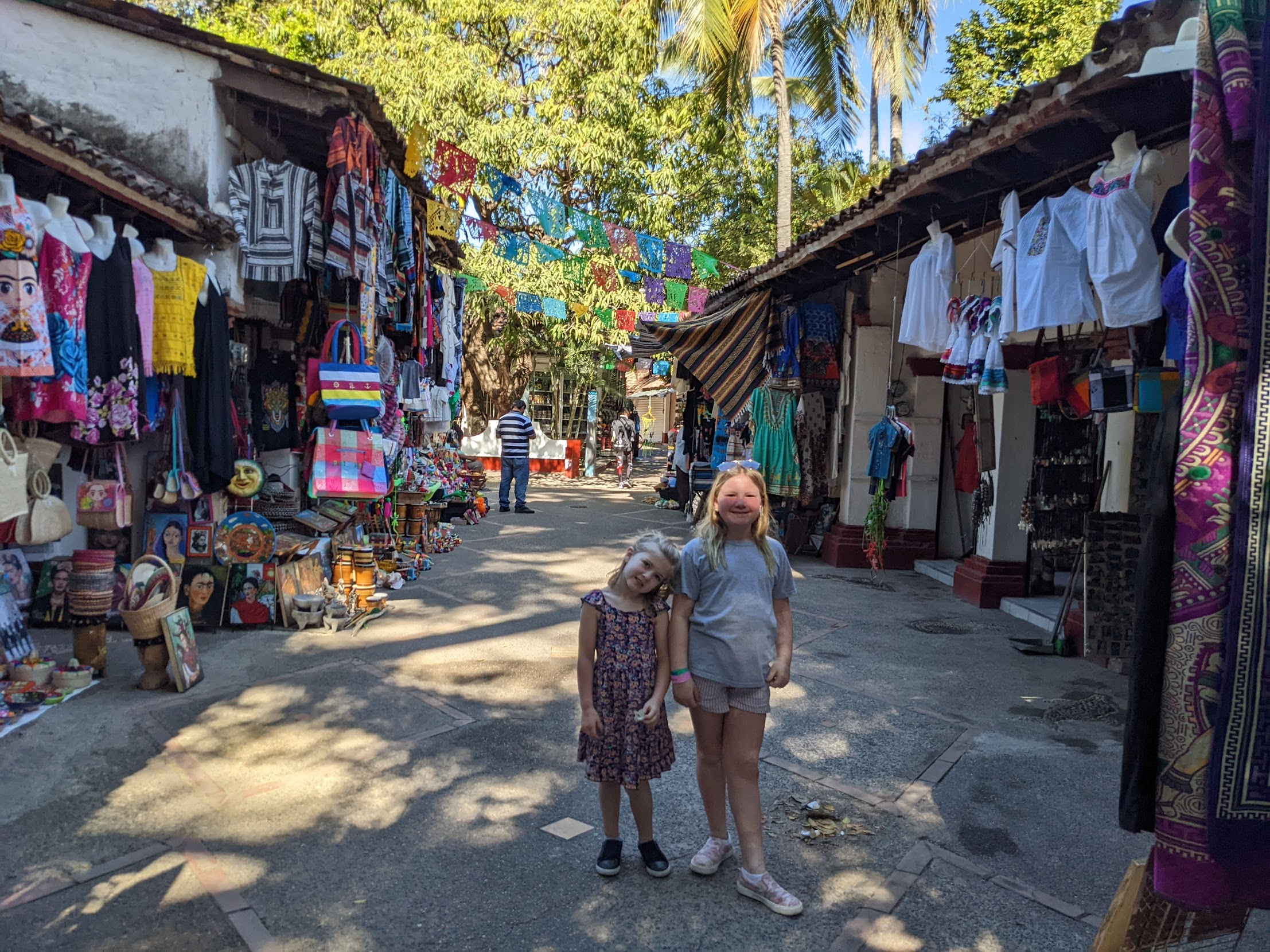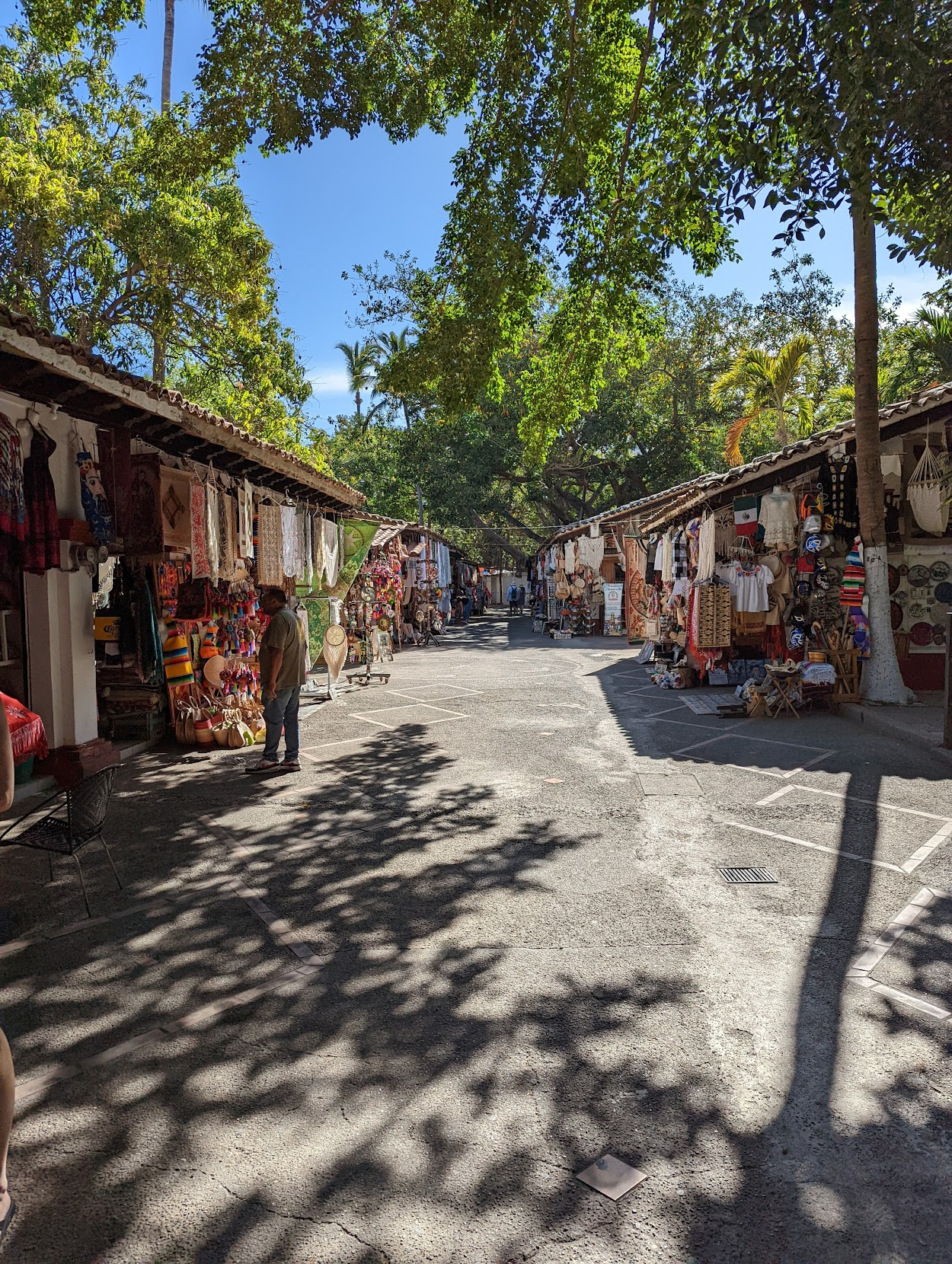 After shopping we walked along the boardwalk and got ice cream for the kids and margaritas for the adults.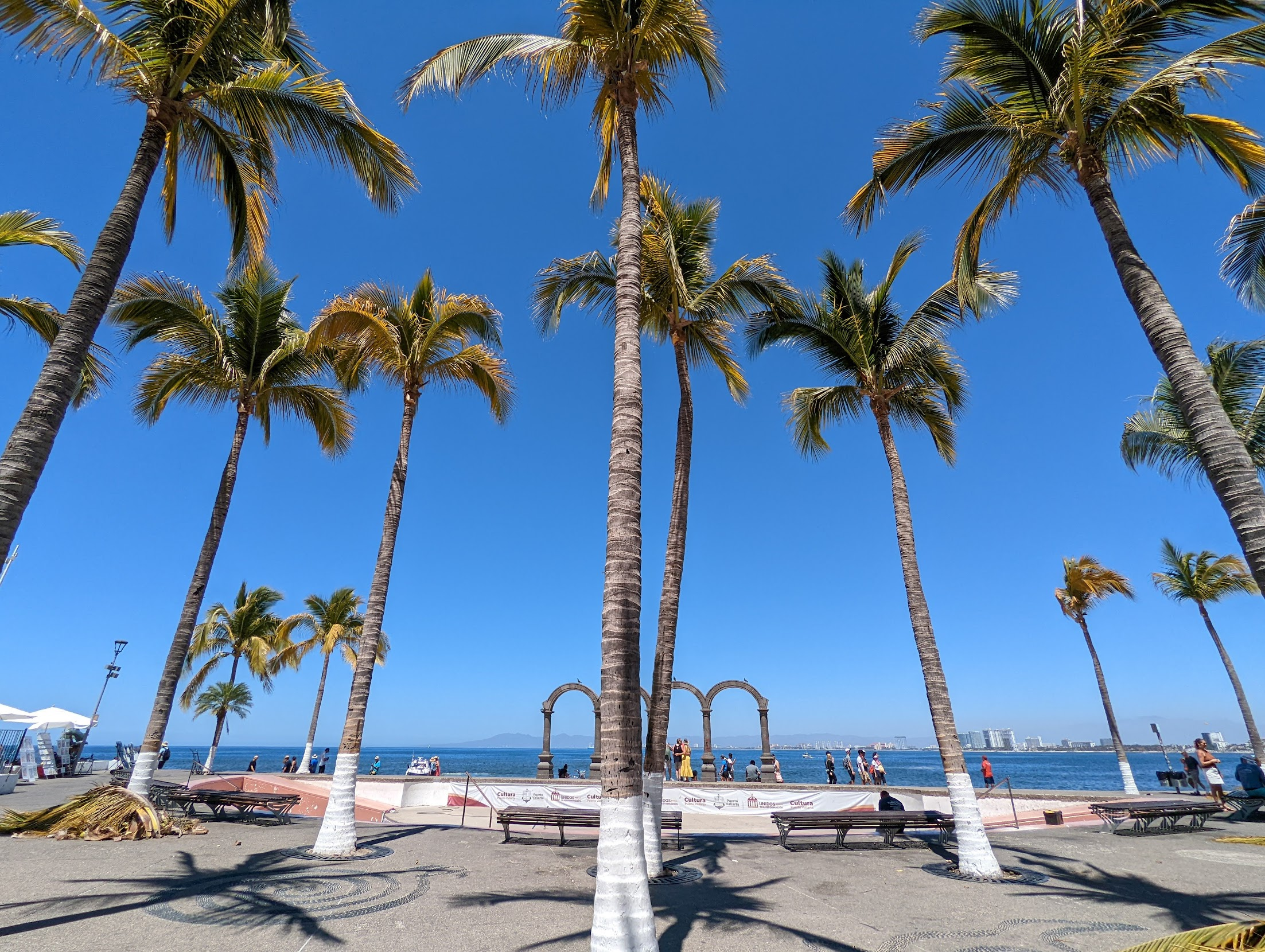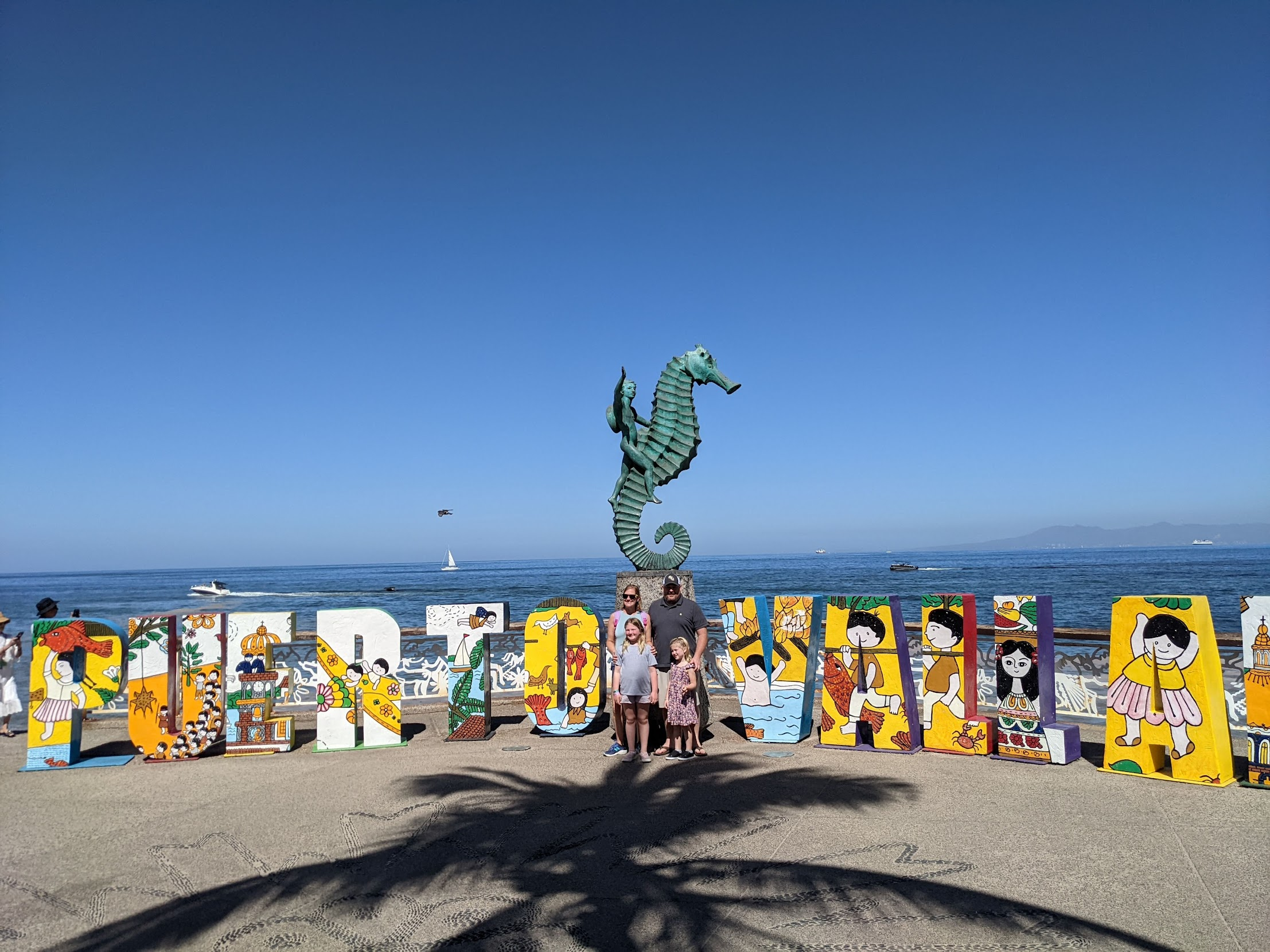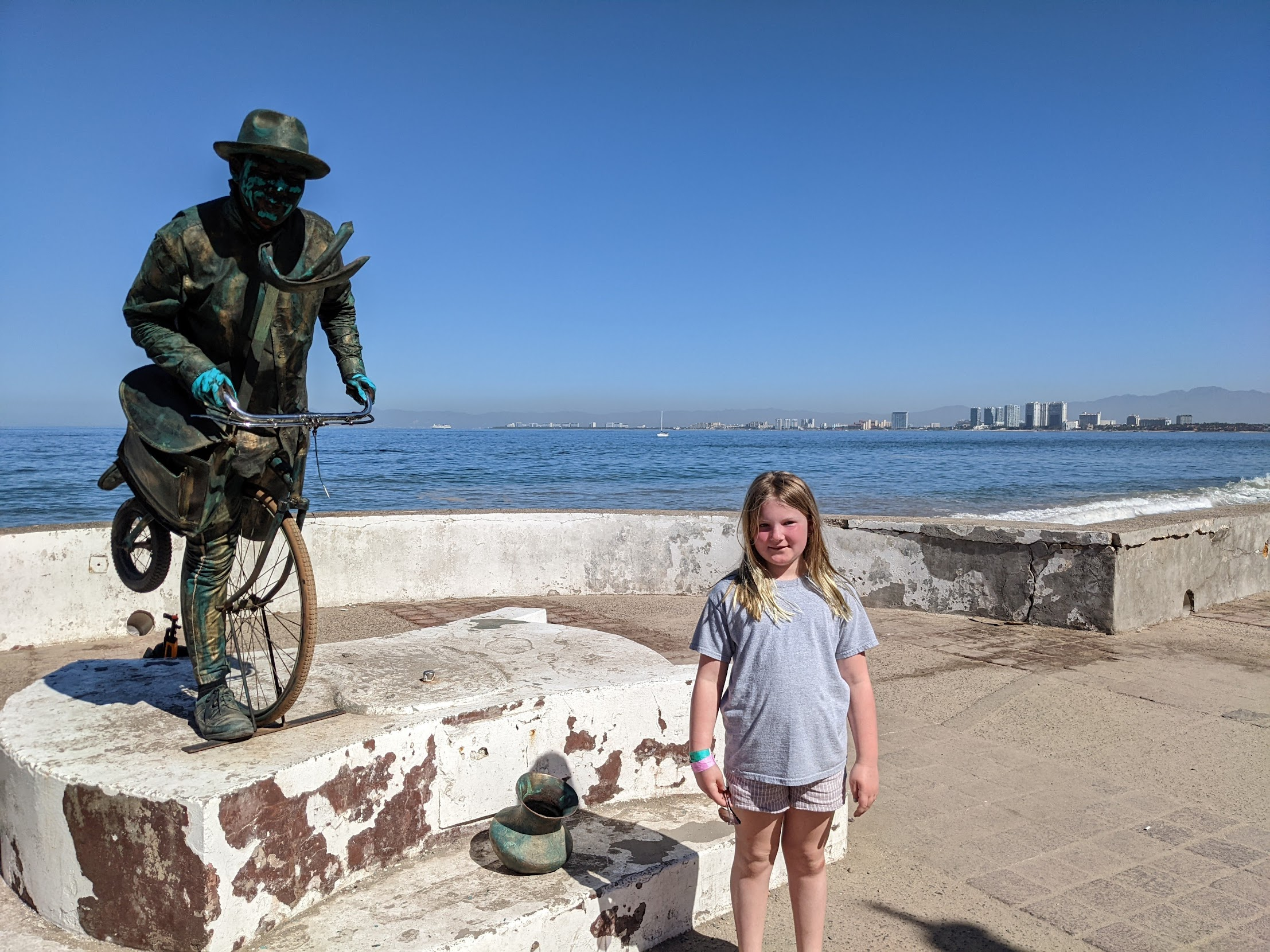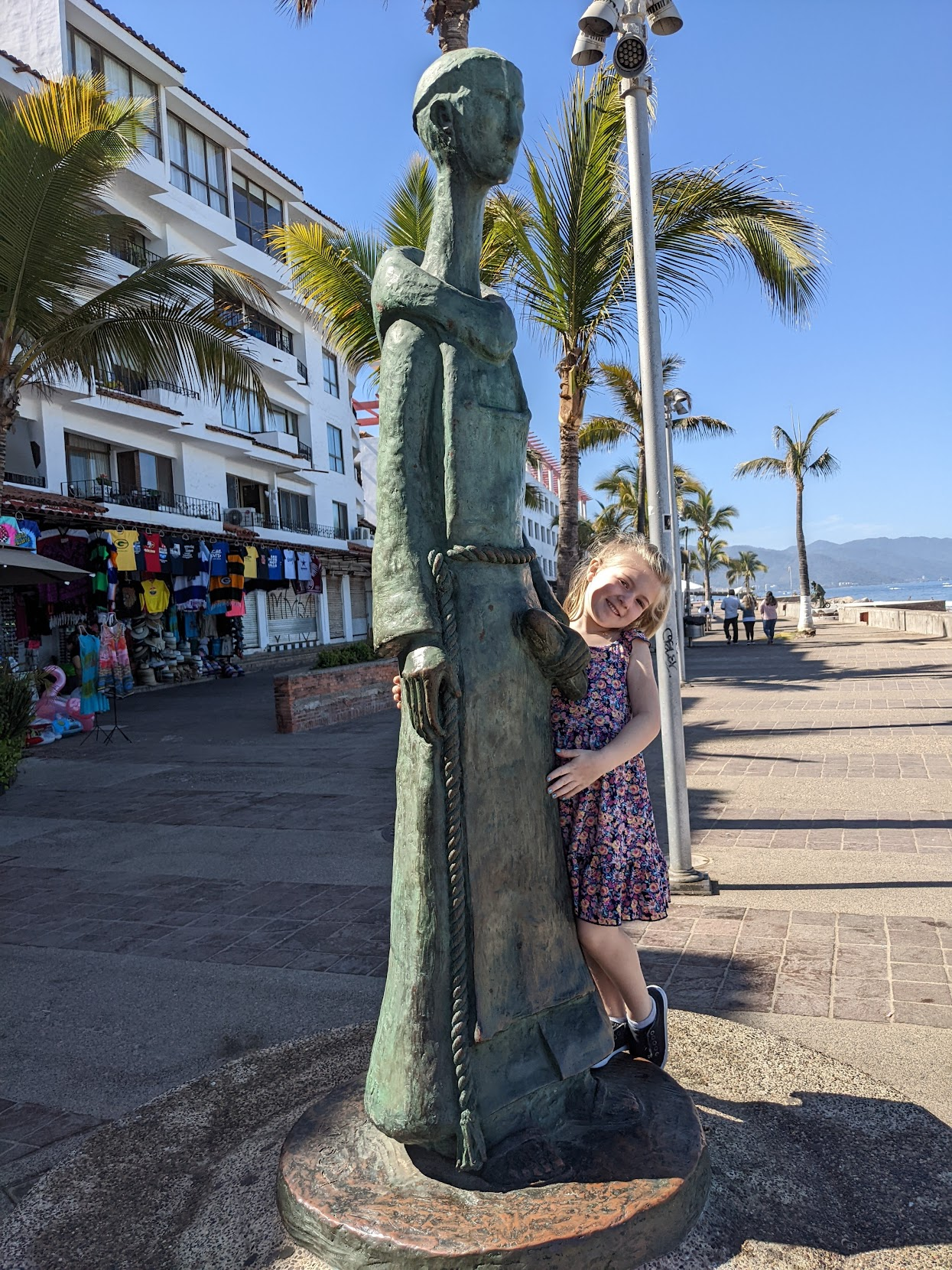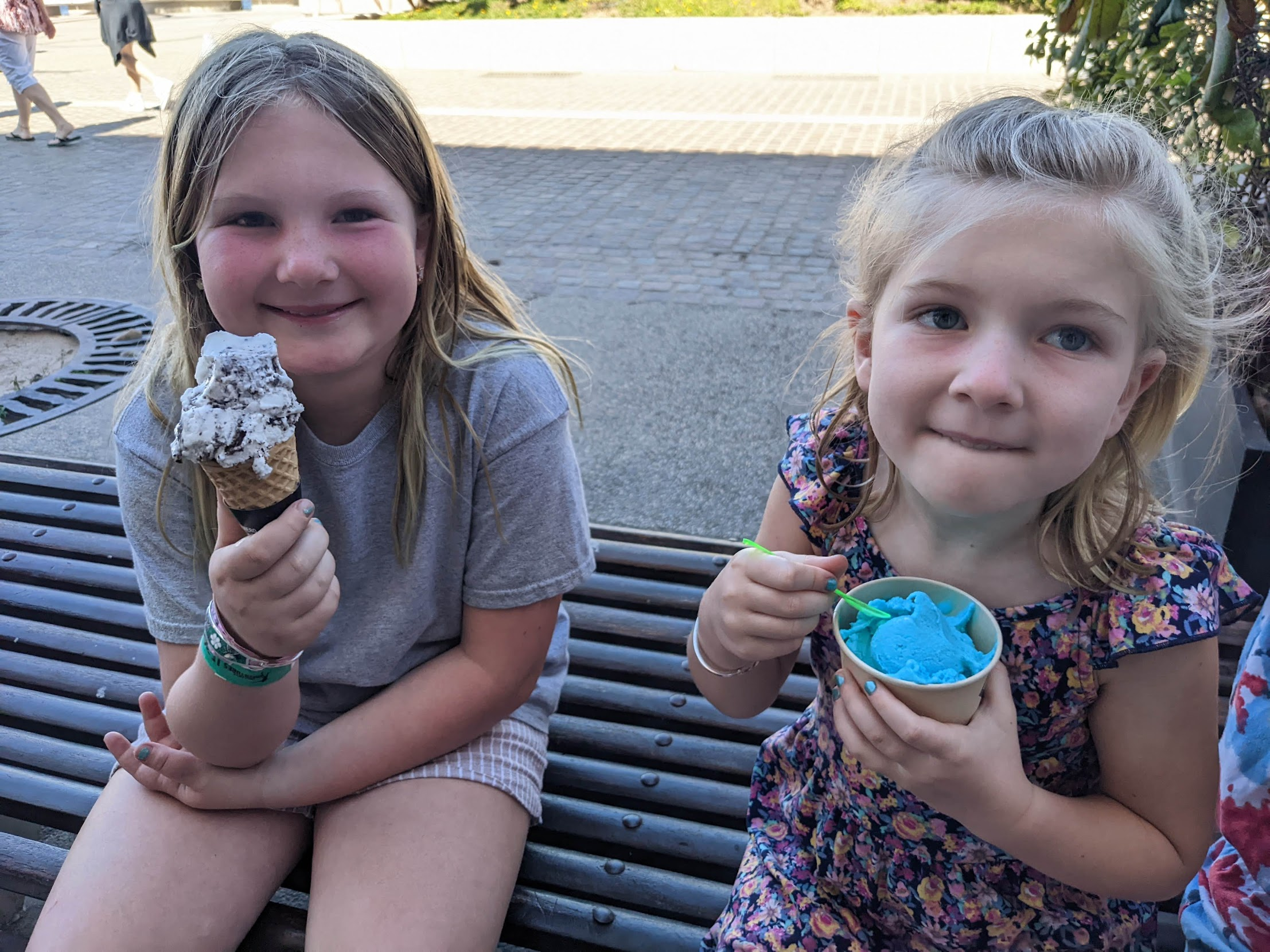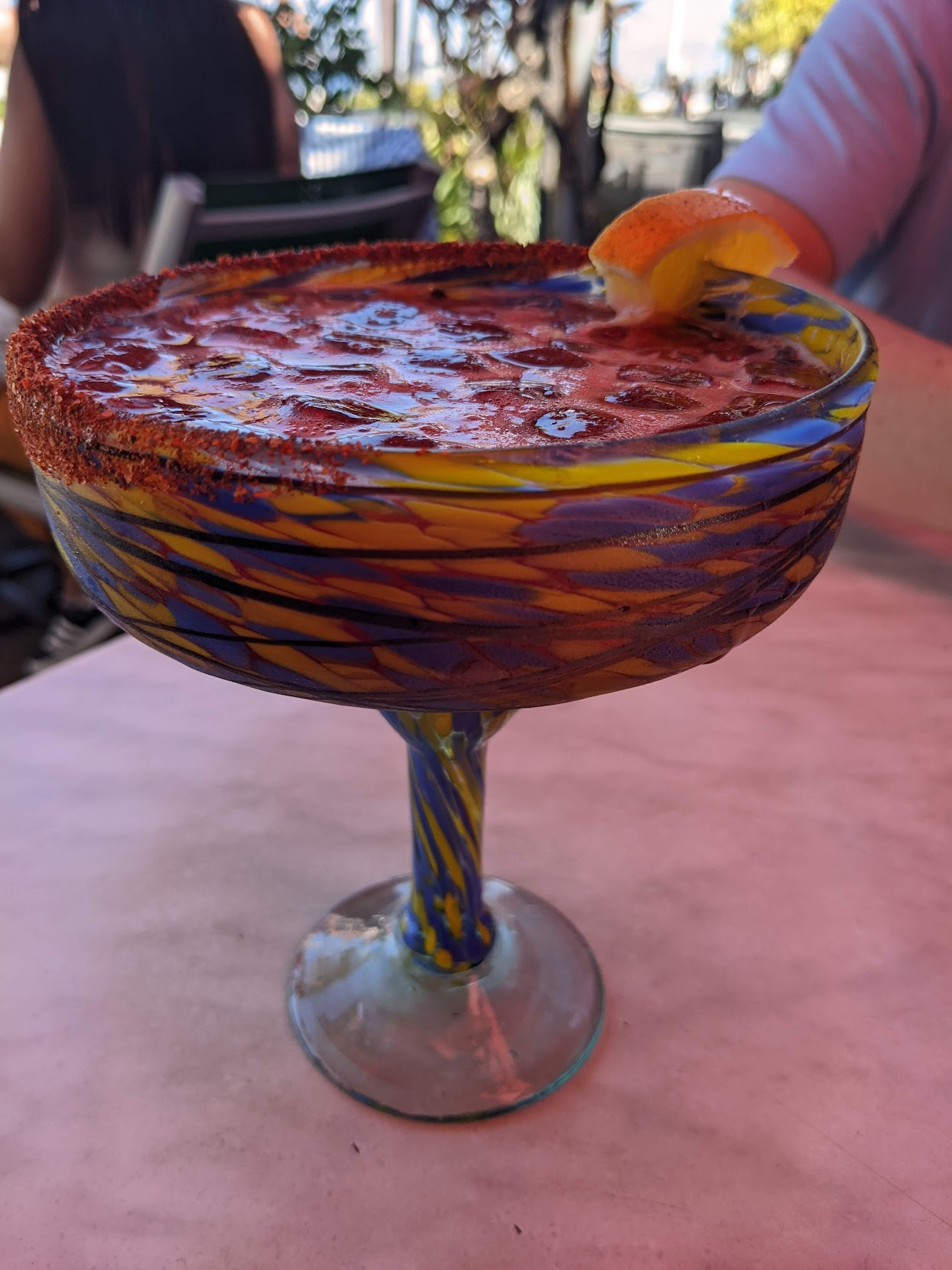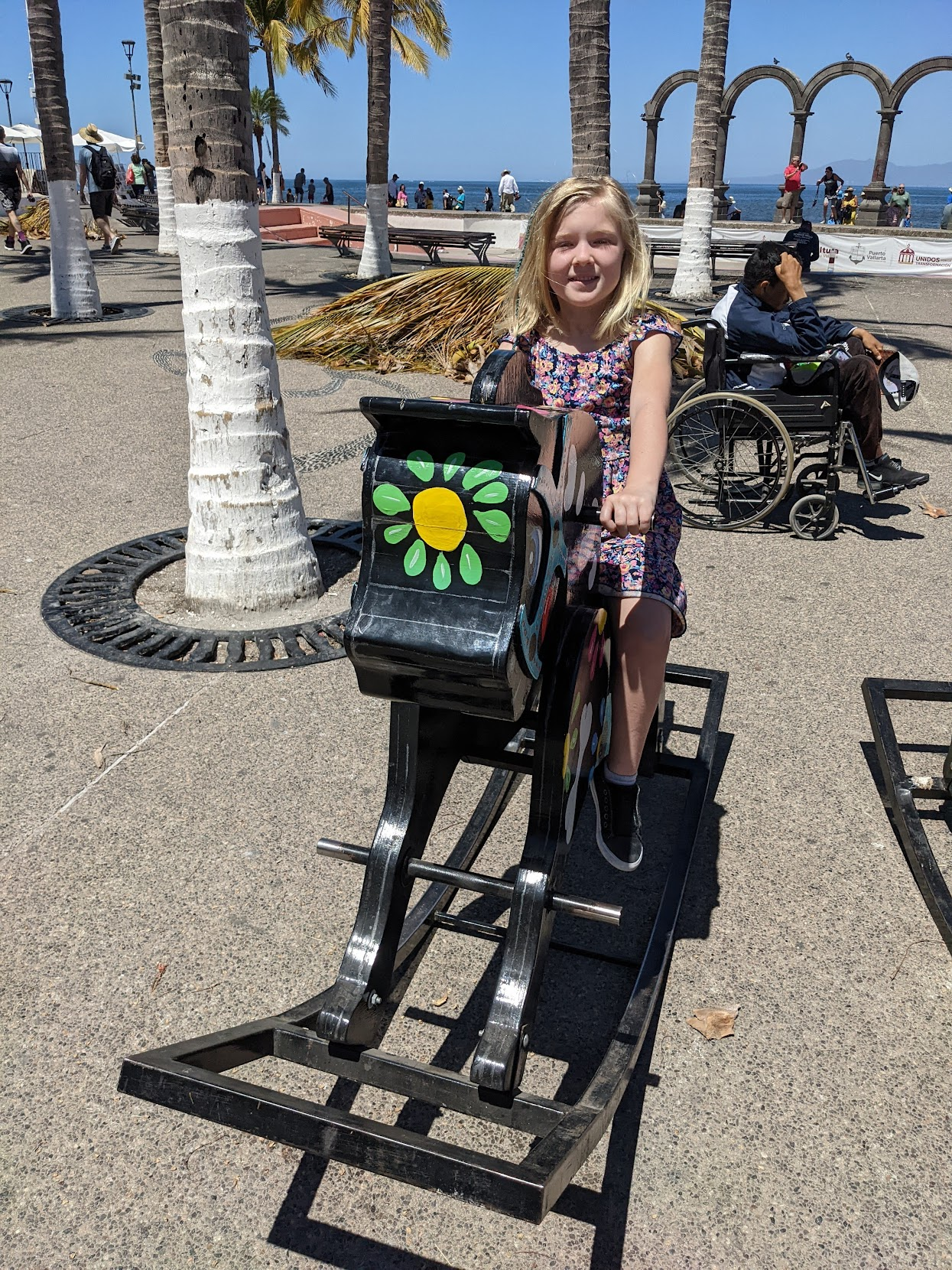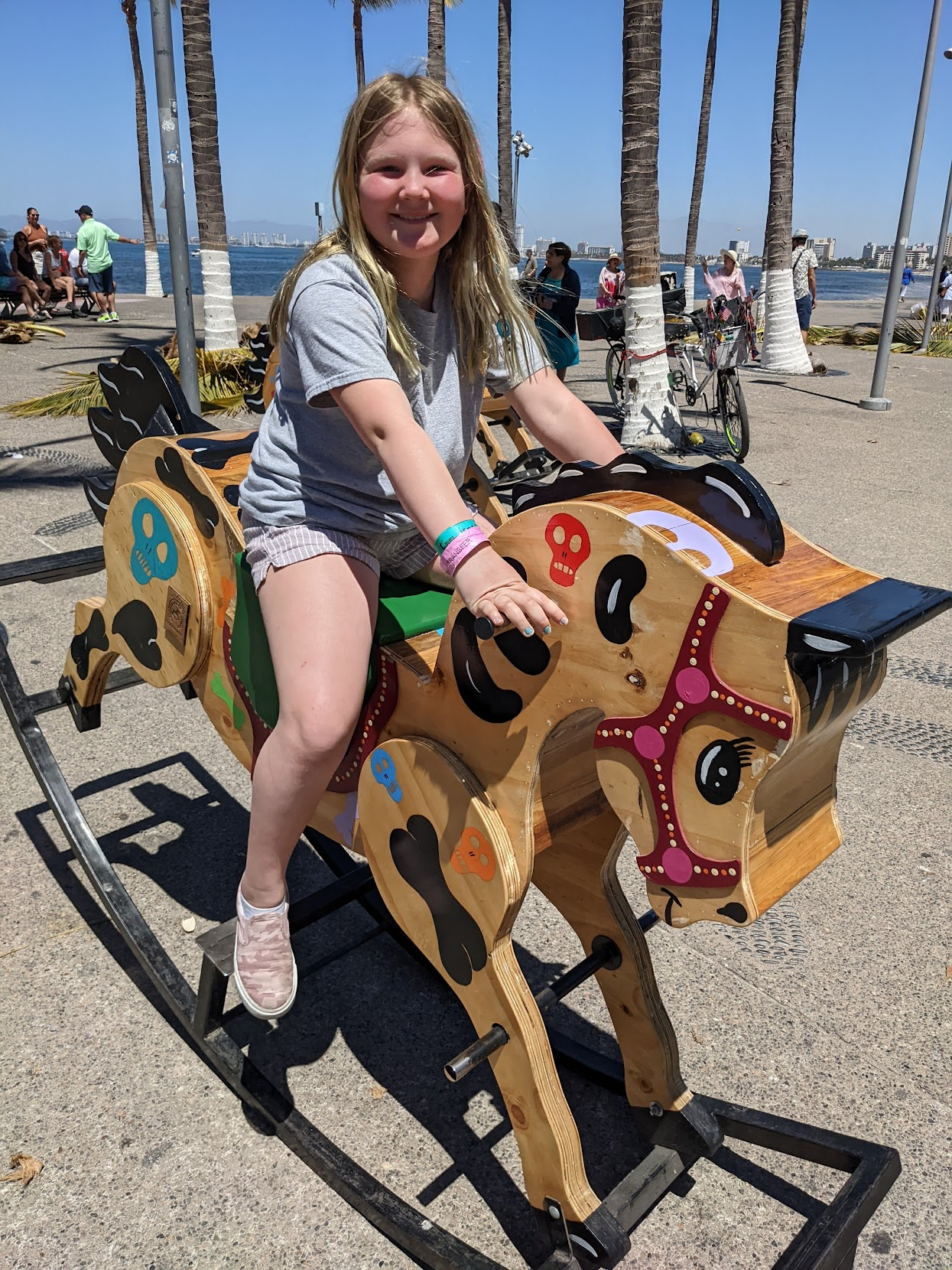 We were approached a couple times by ladies asking if the girls wanted their hair braided. At first we said no, but by the second or third one Olivia was sold.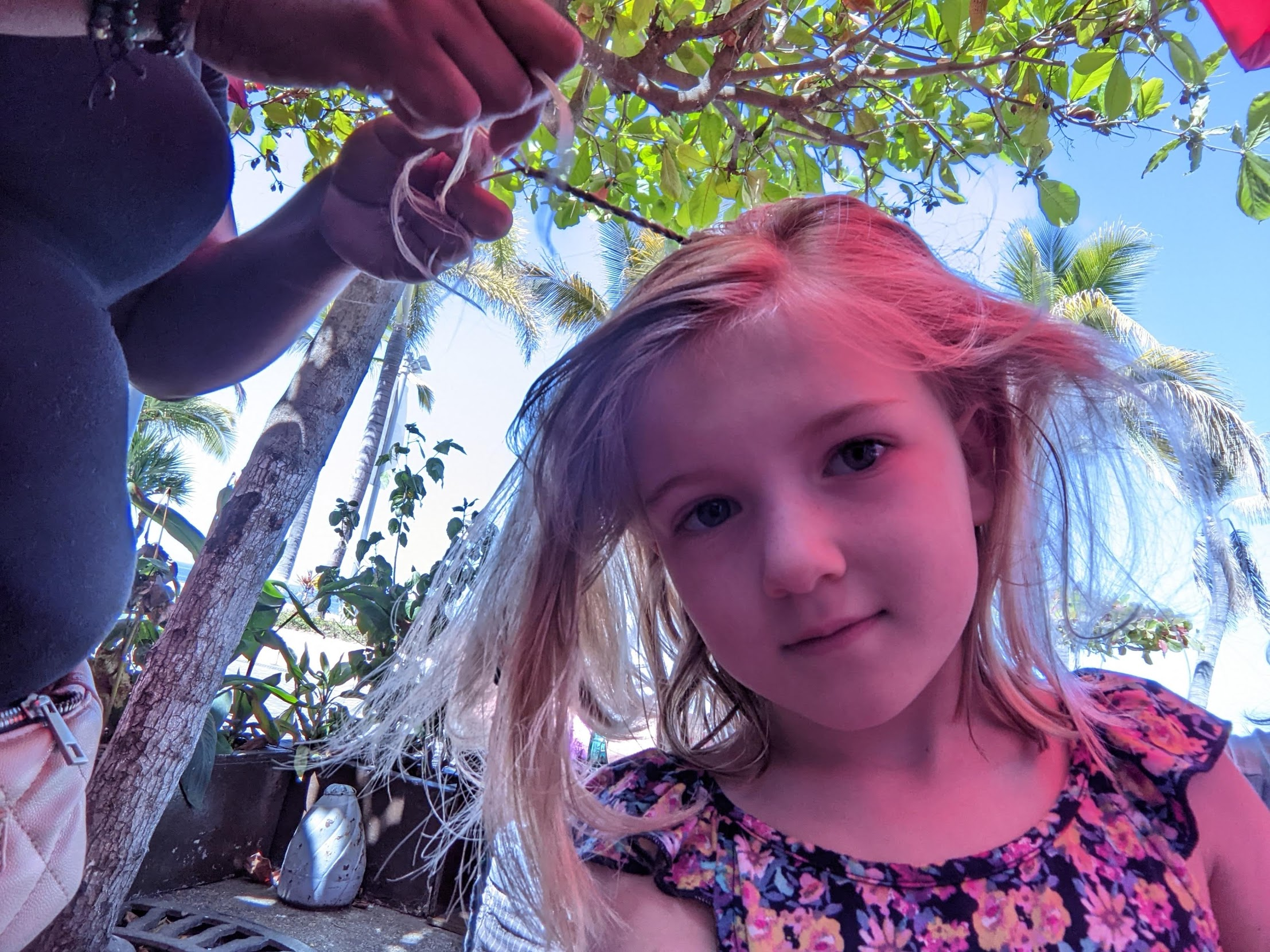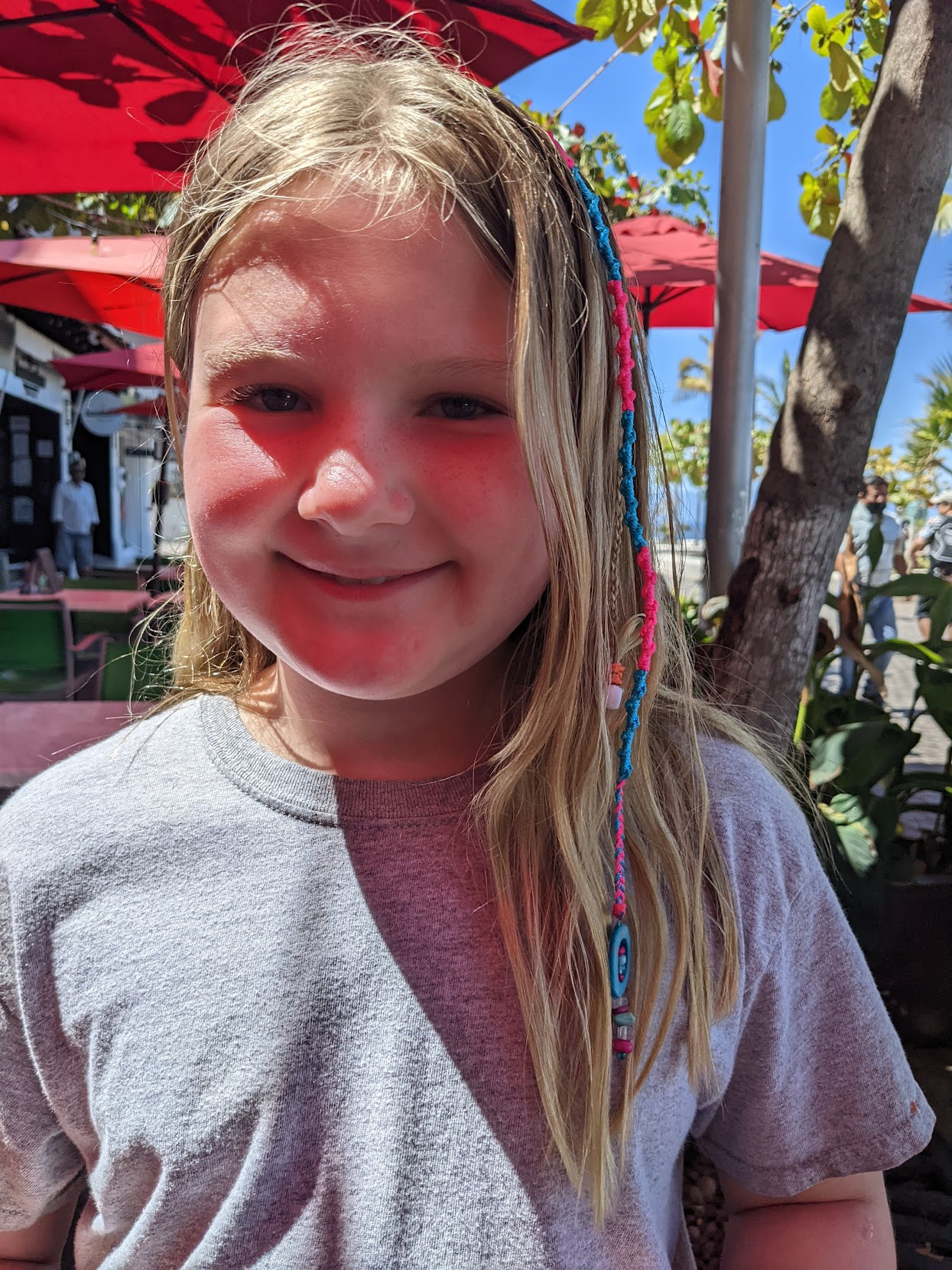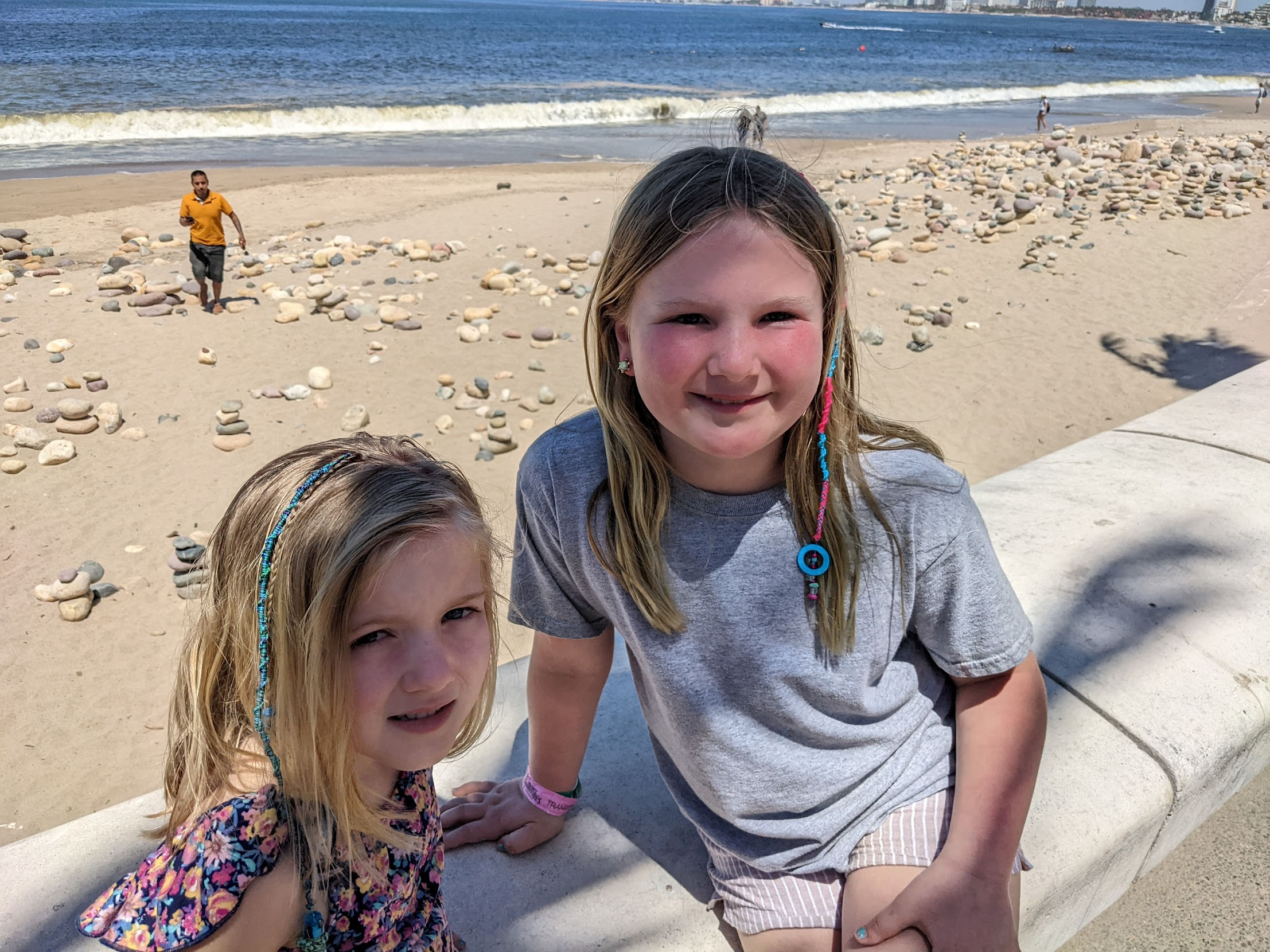 When we got back to the house it was time for more beach and pool time.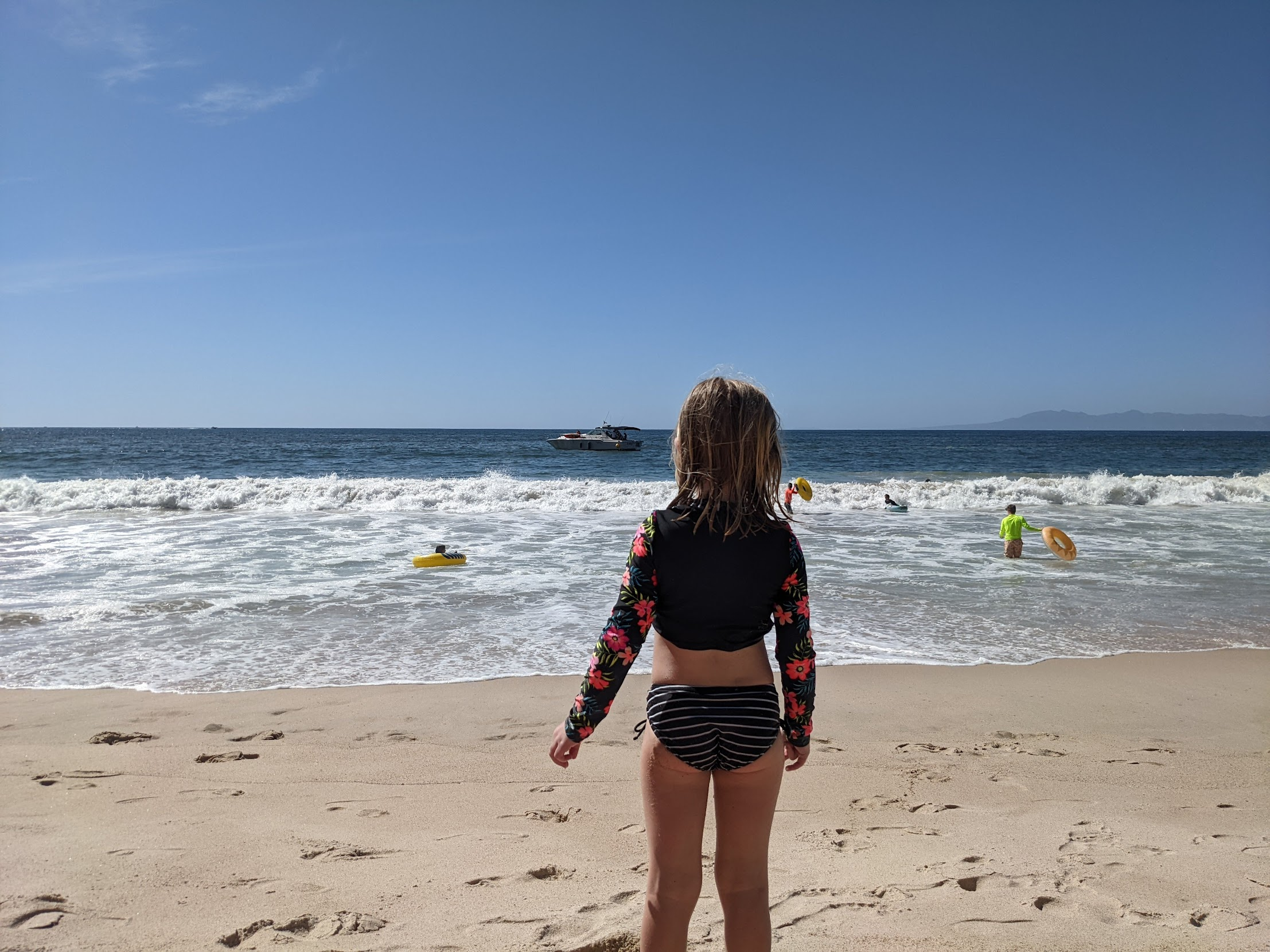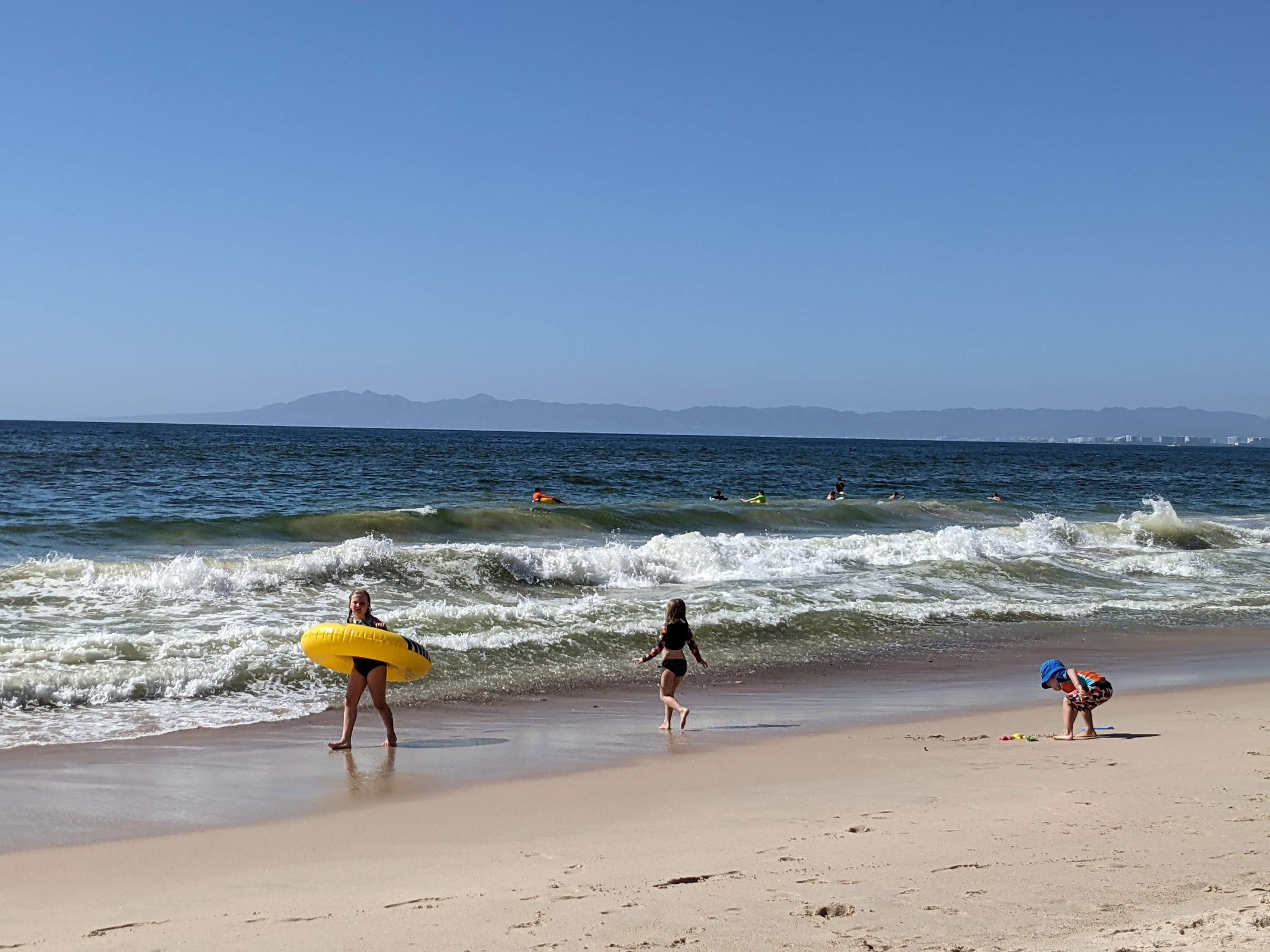 There aren't any shells on the beach here, but there are lots of rocks. Olivia collected a bunch to make a rock museum. Sadly it was washed back into the ocean by morning....