Probably my favorite winter activity... and today was the last day!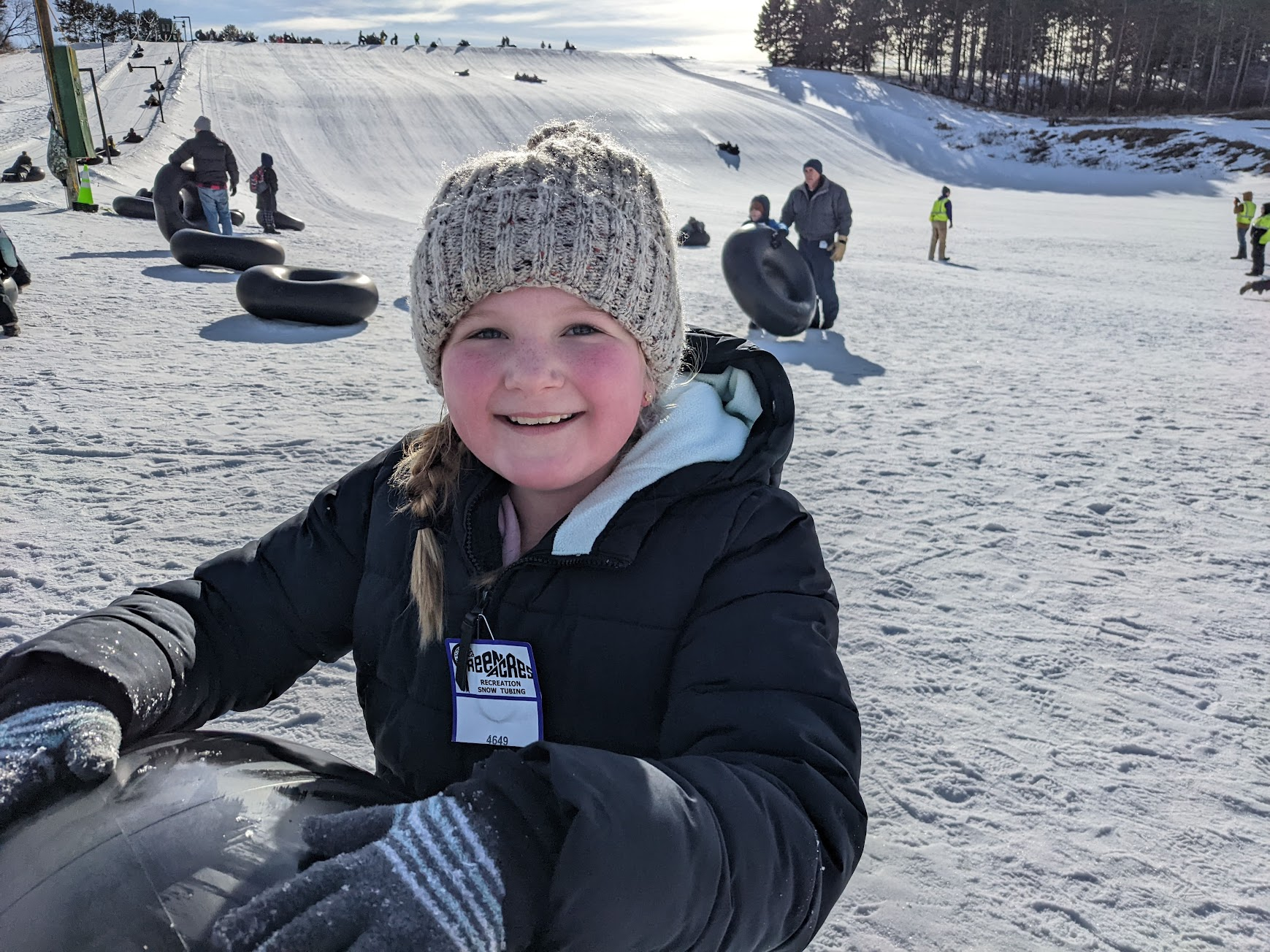 Look at Olivia's face. All she remembers from last year is getting flung off the tow rope at the top of the hill, so she was pretty scared the first time going down.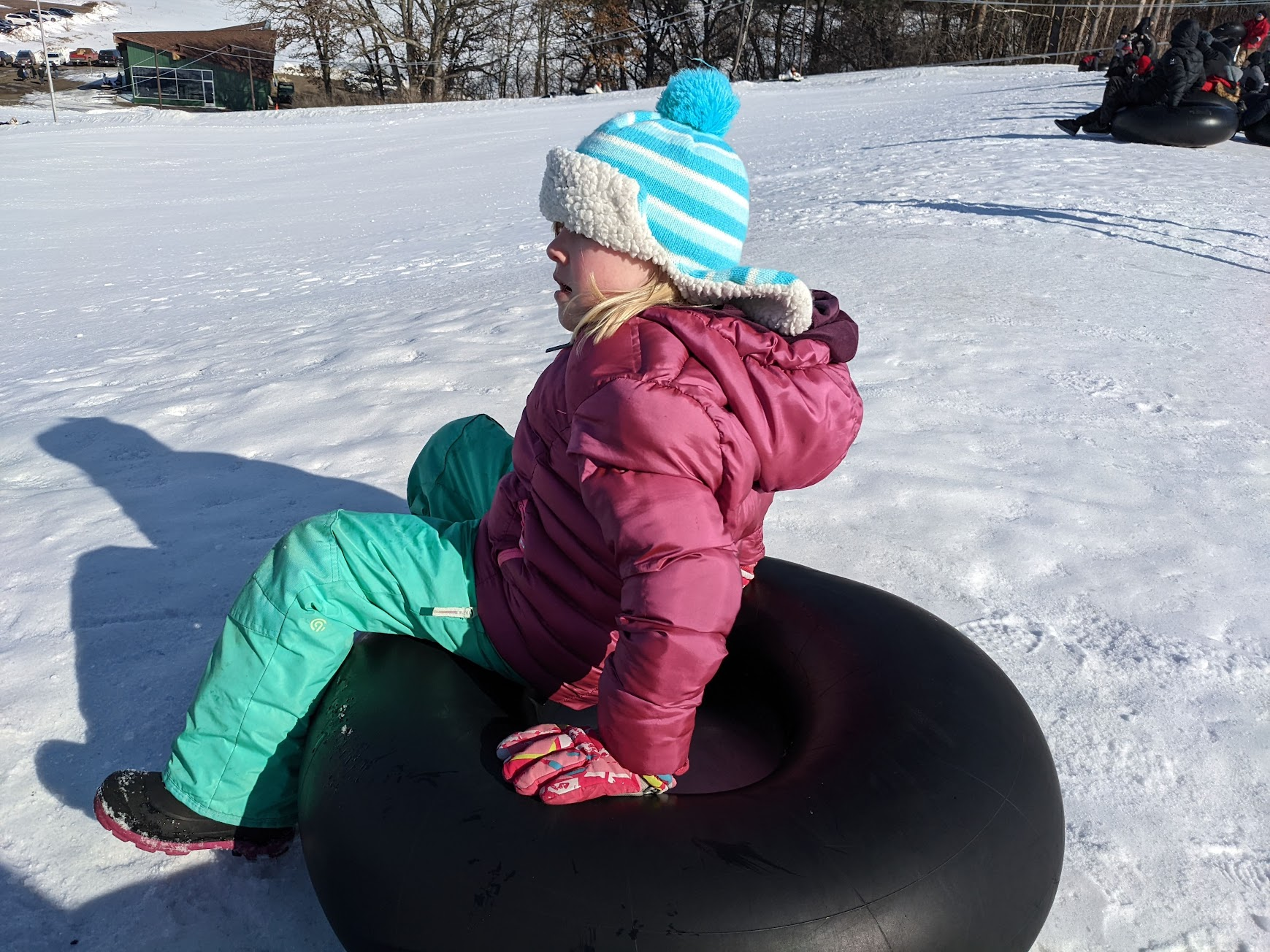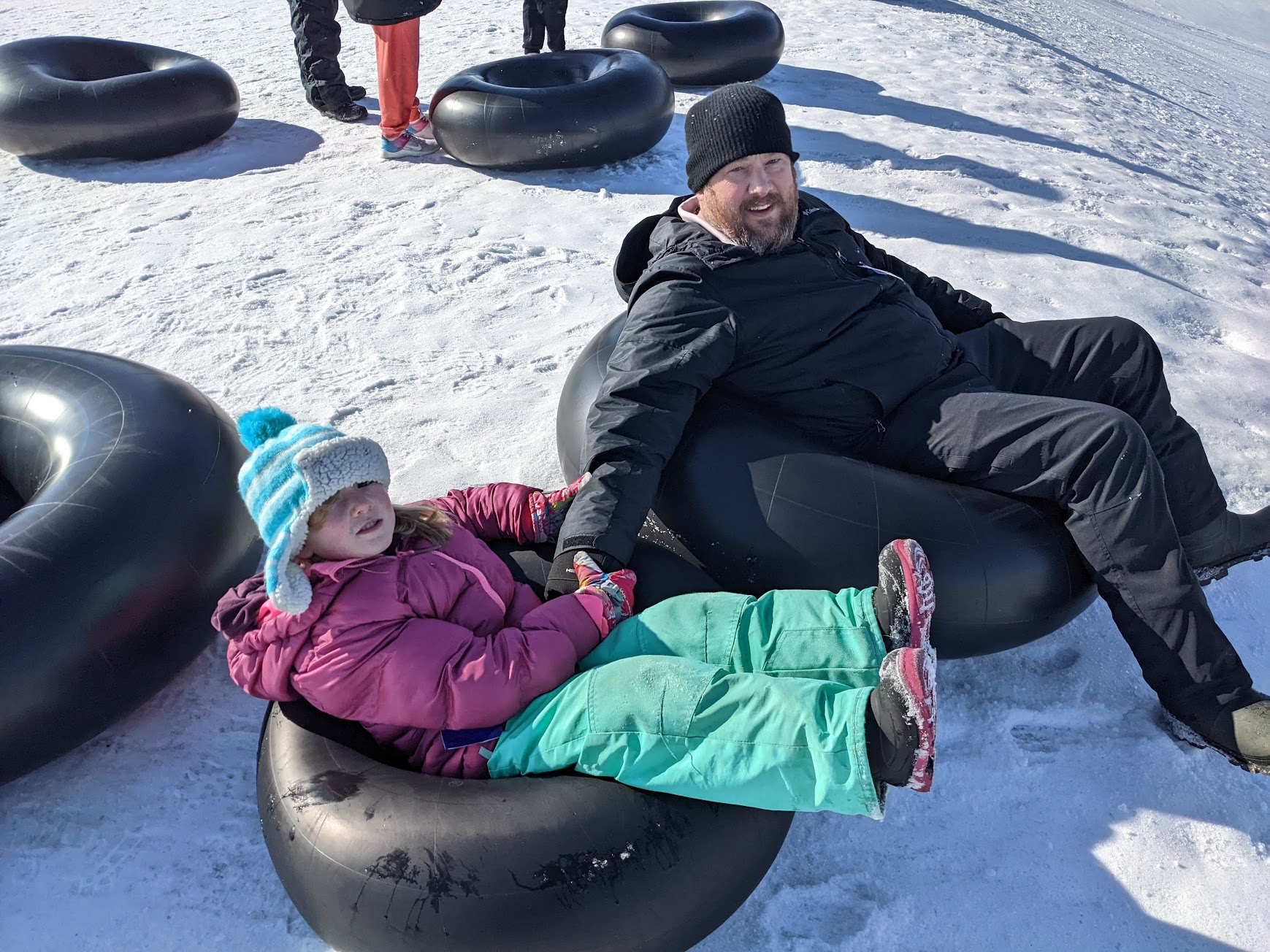 She ended up tubing for 30 minutes before calling it quits. A huge improvement from last year.