We had a ridiculously hot weekend. At one point my car said it was 102 degrees. Even with the crazy heat we decided last minute to go kayaking.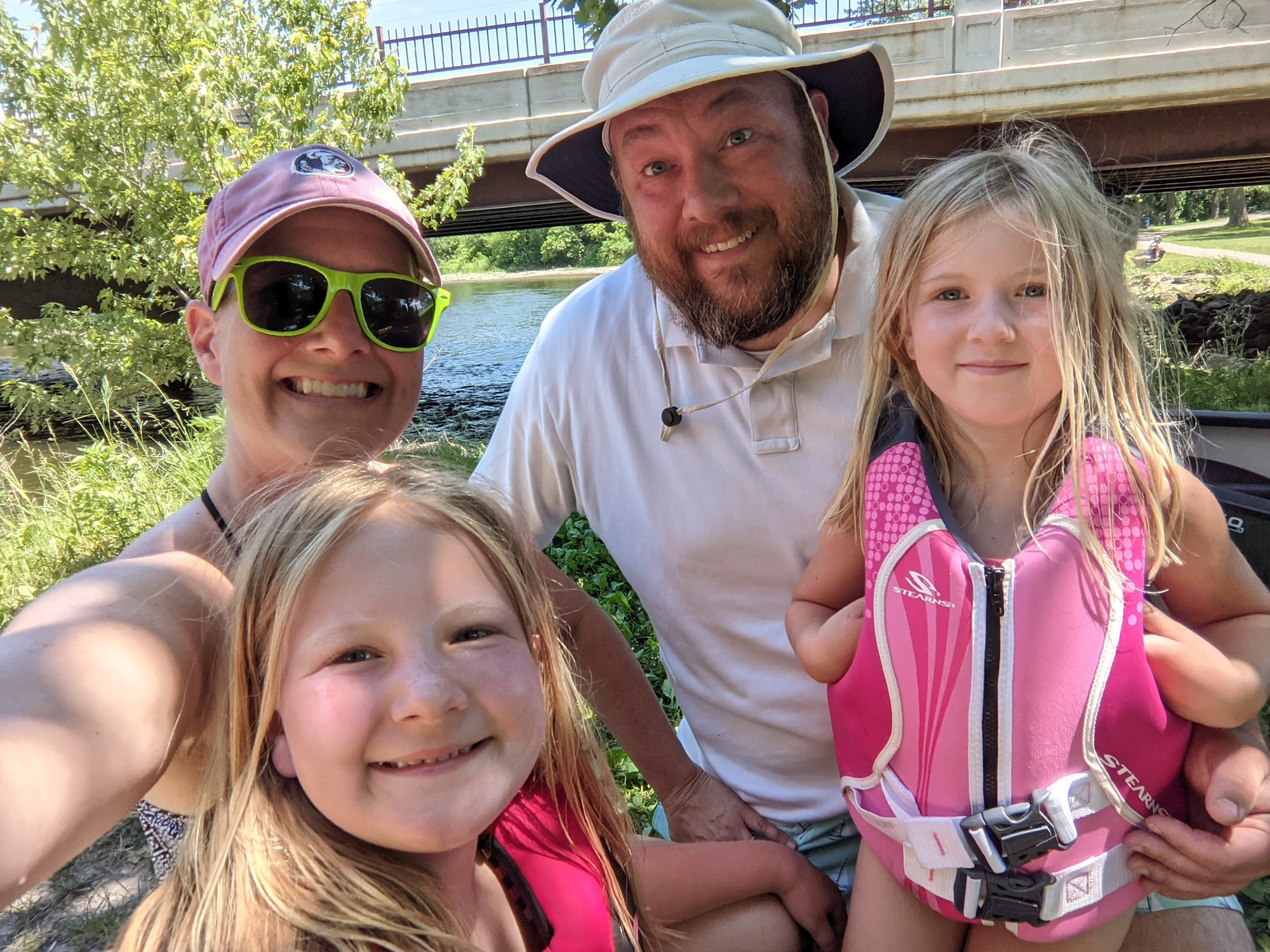 This year we upped our game and added a tube. It was a huge hit.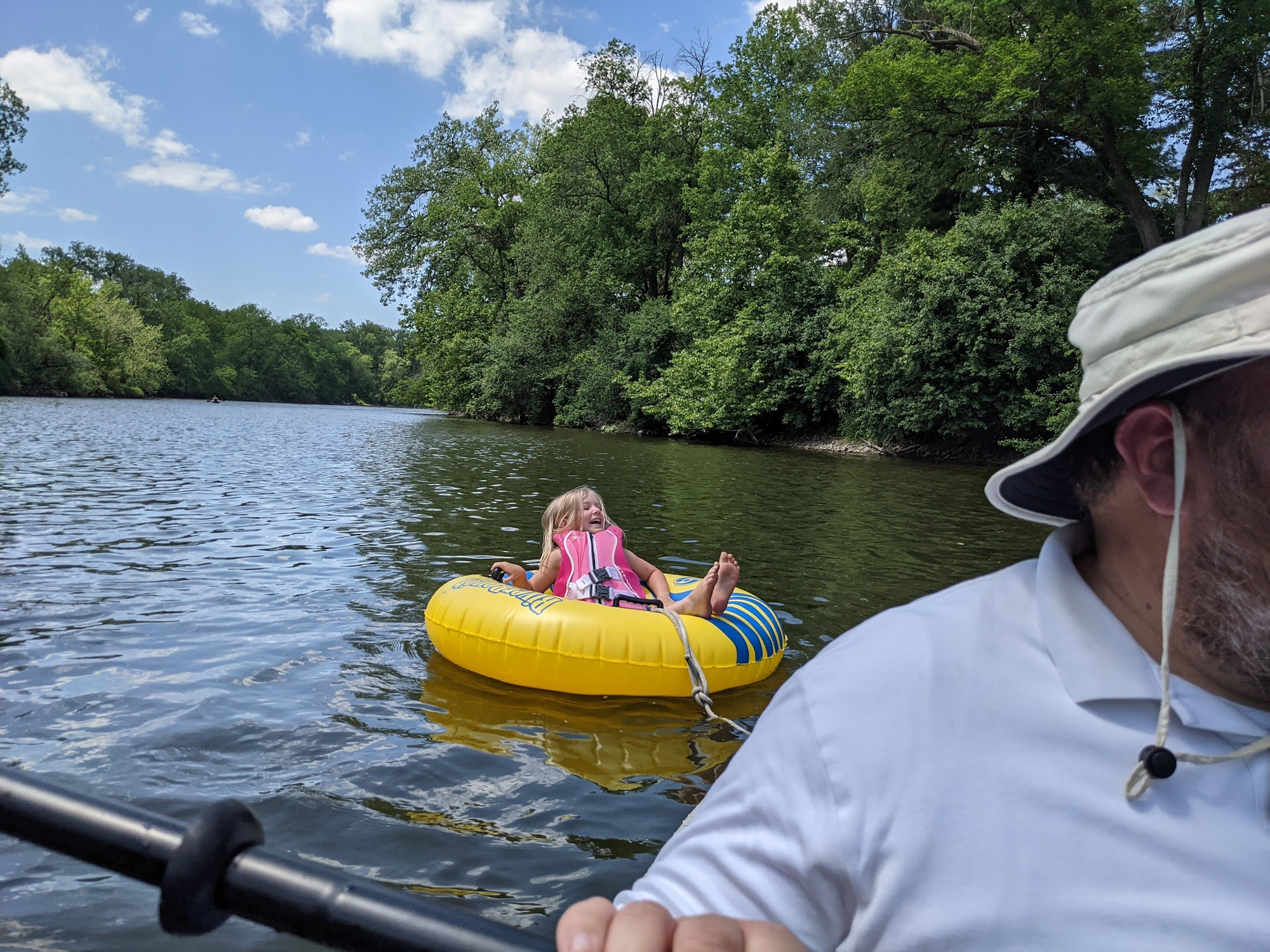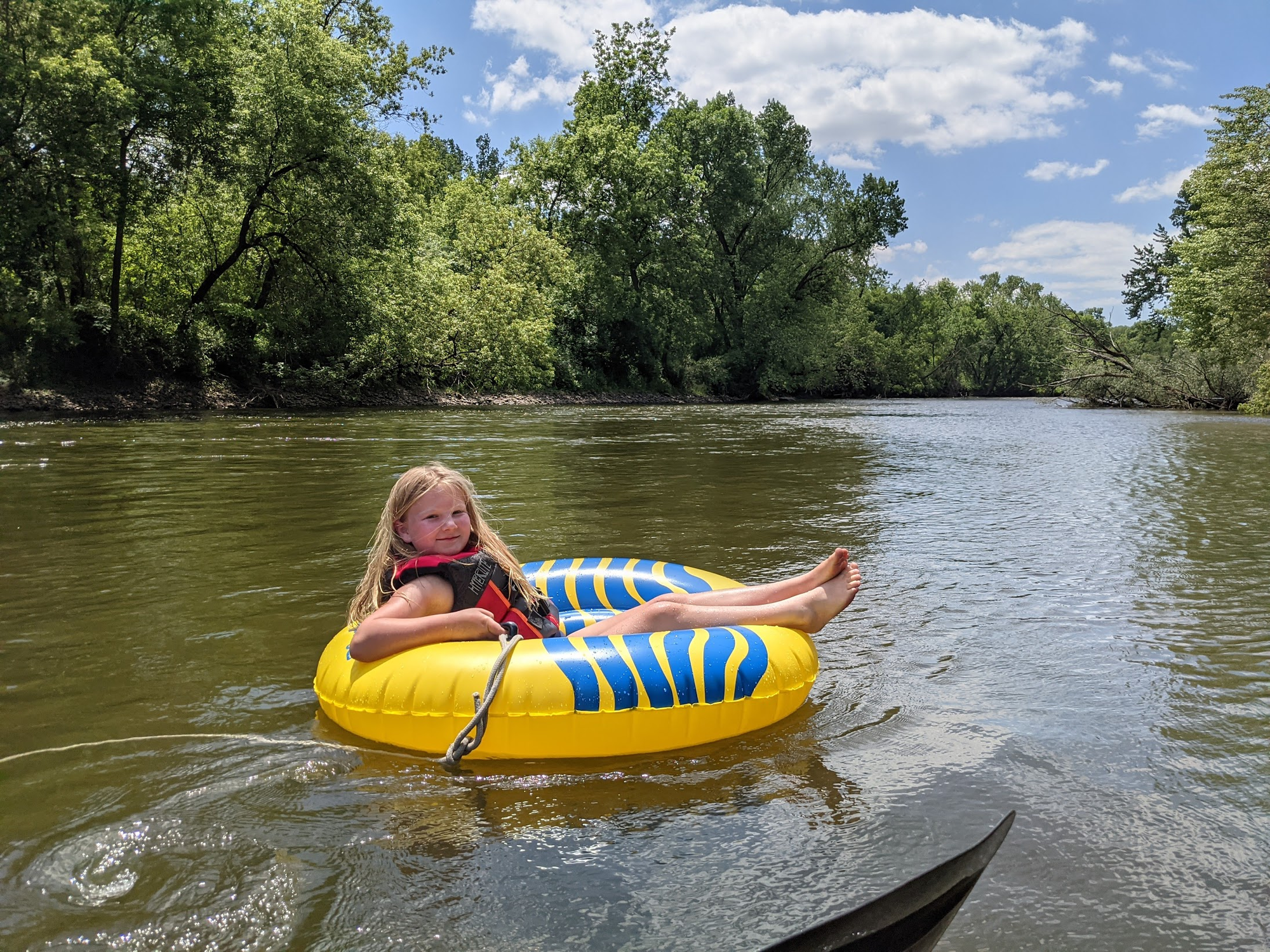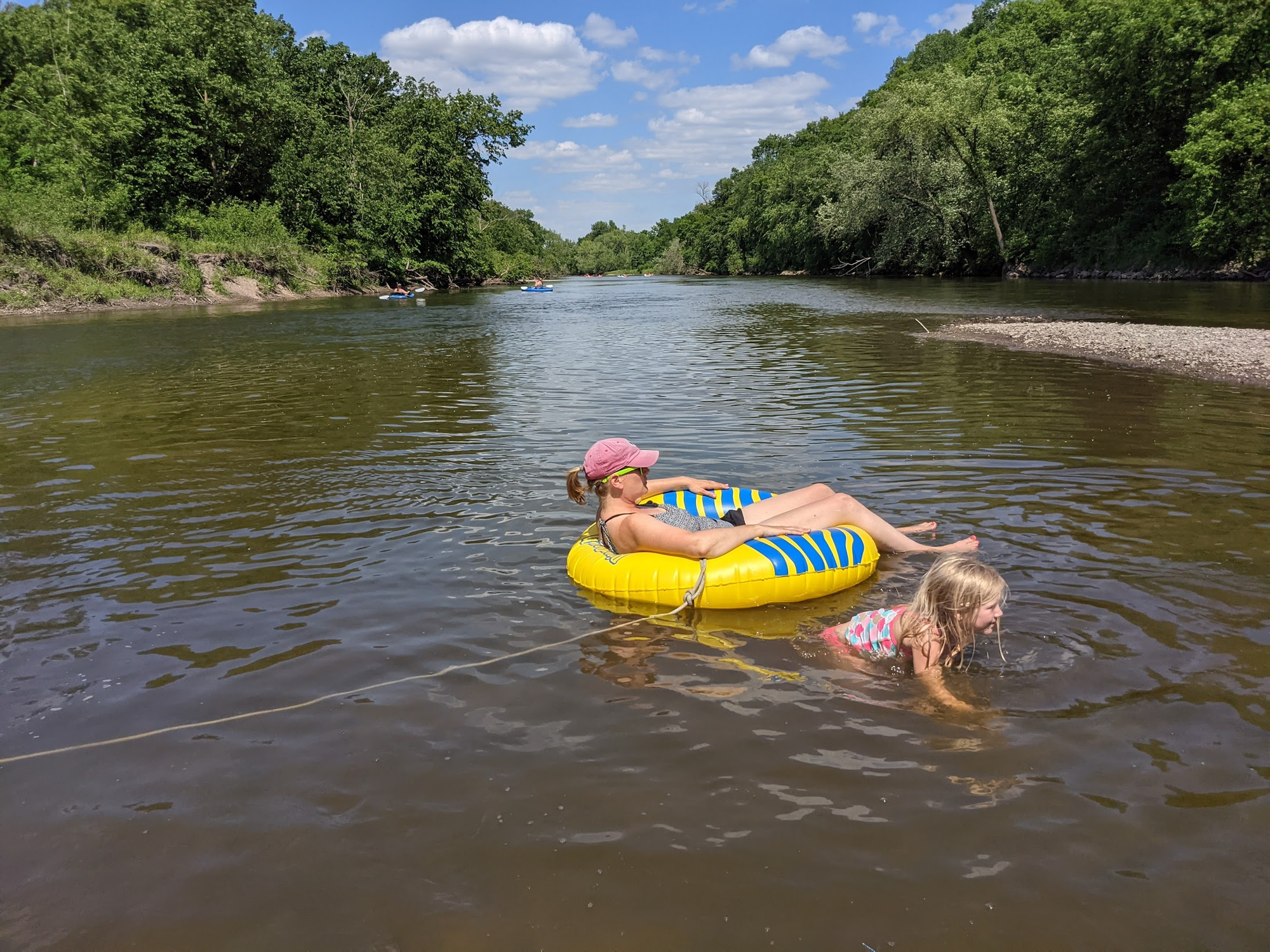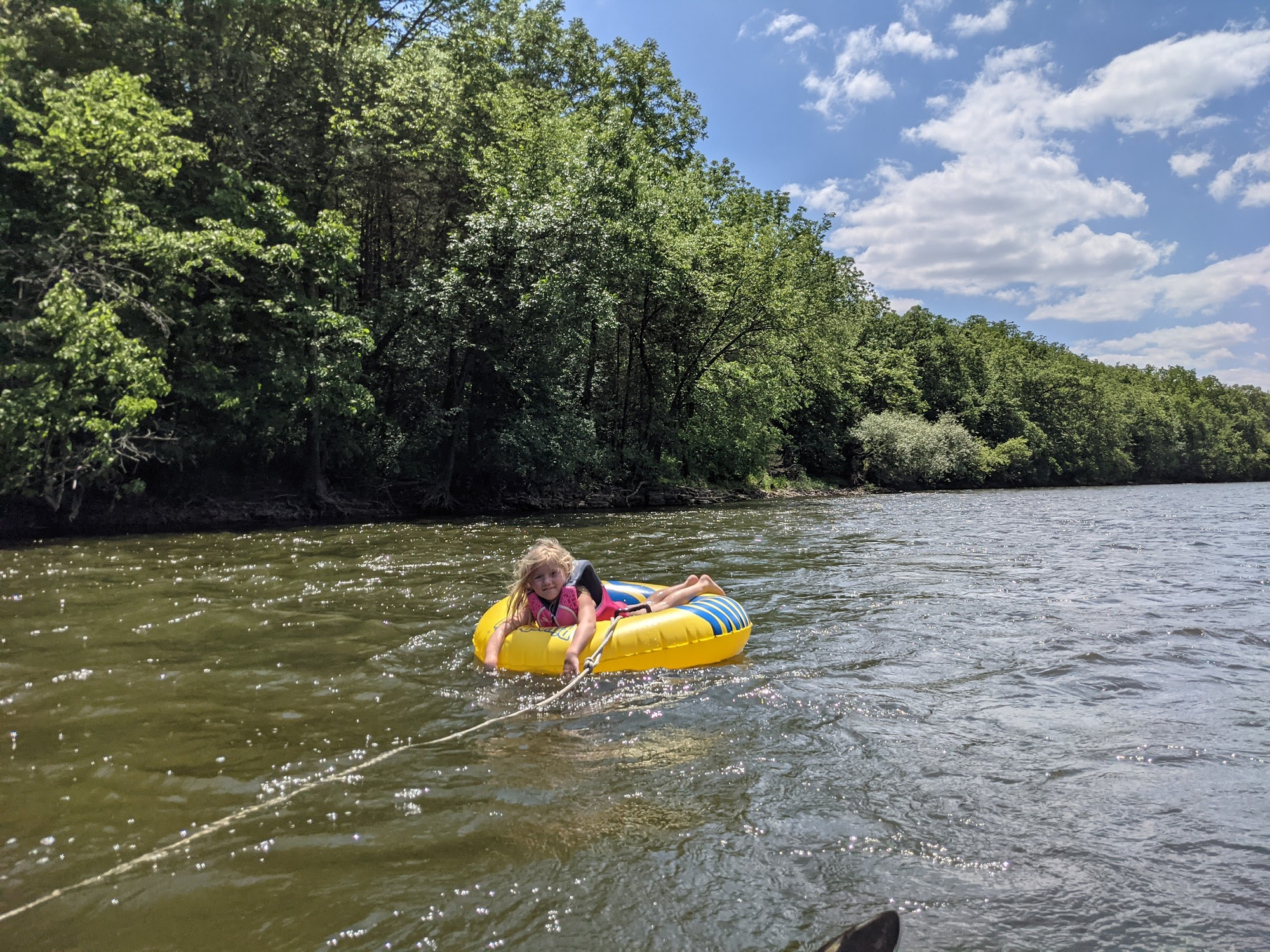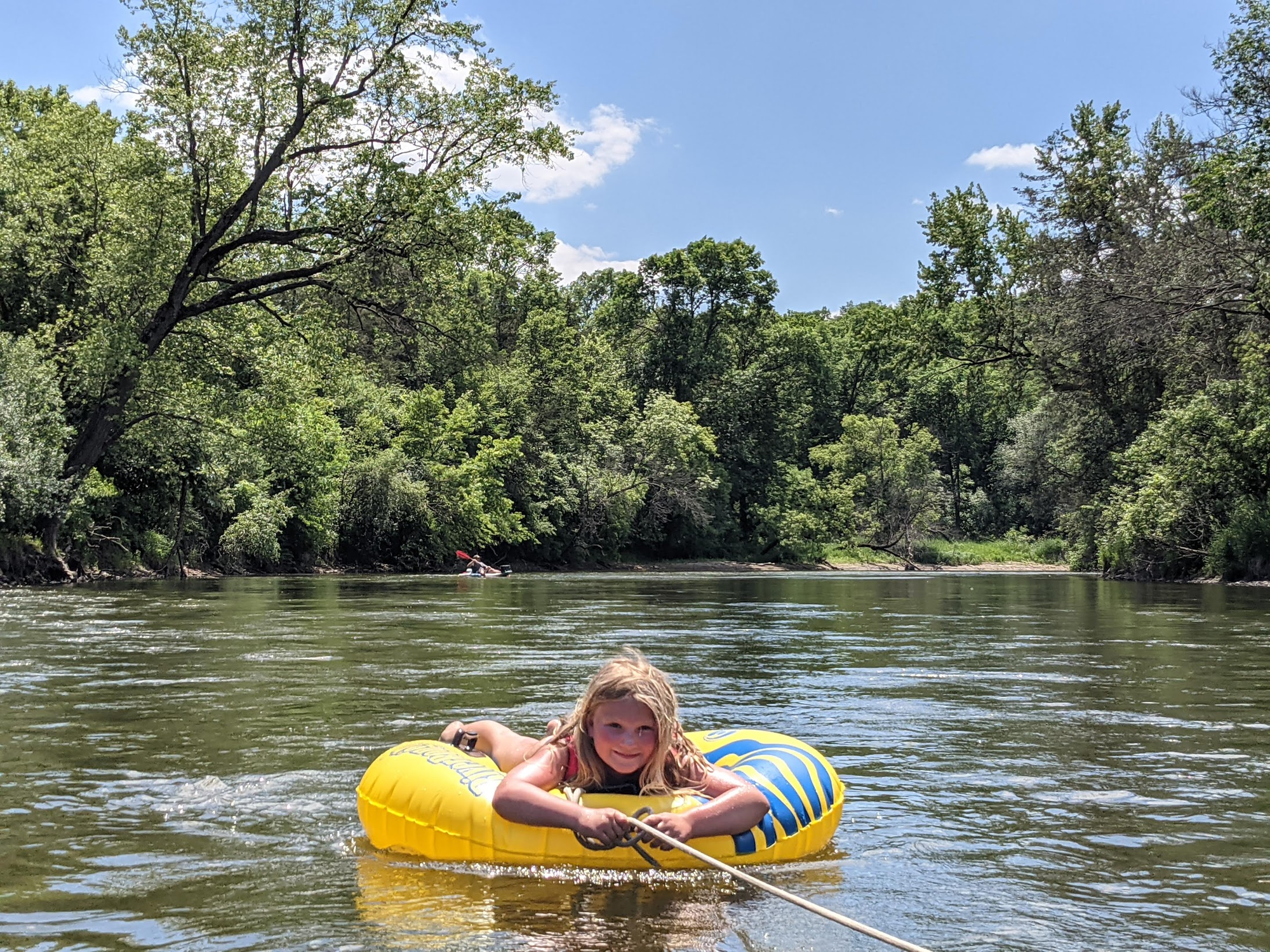 If the girls could have spent the entire trip down the river in the water... they would have. I can't really blame them. For the first time ever the water actually felt refreshing instead of freezing cold.