Today was the day to cross another waterfall off our list. We saved this for last because it is the hardest to get to. There are actually seven waterfalls (hence the name Seven Sisters), but three through seven are more difficult to get to. The path was pretty muddy and all downhill on the way there. When we pulled up there was a tour group leaving and they offered us their walking sticks. They definitely came in handy.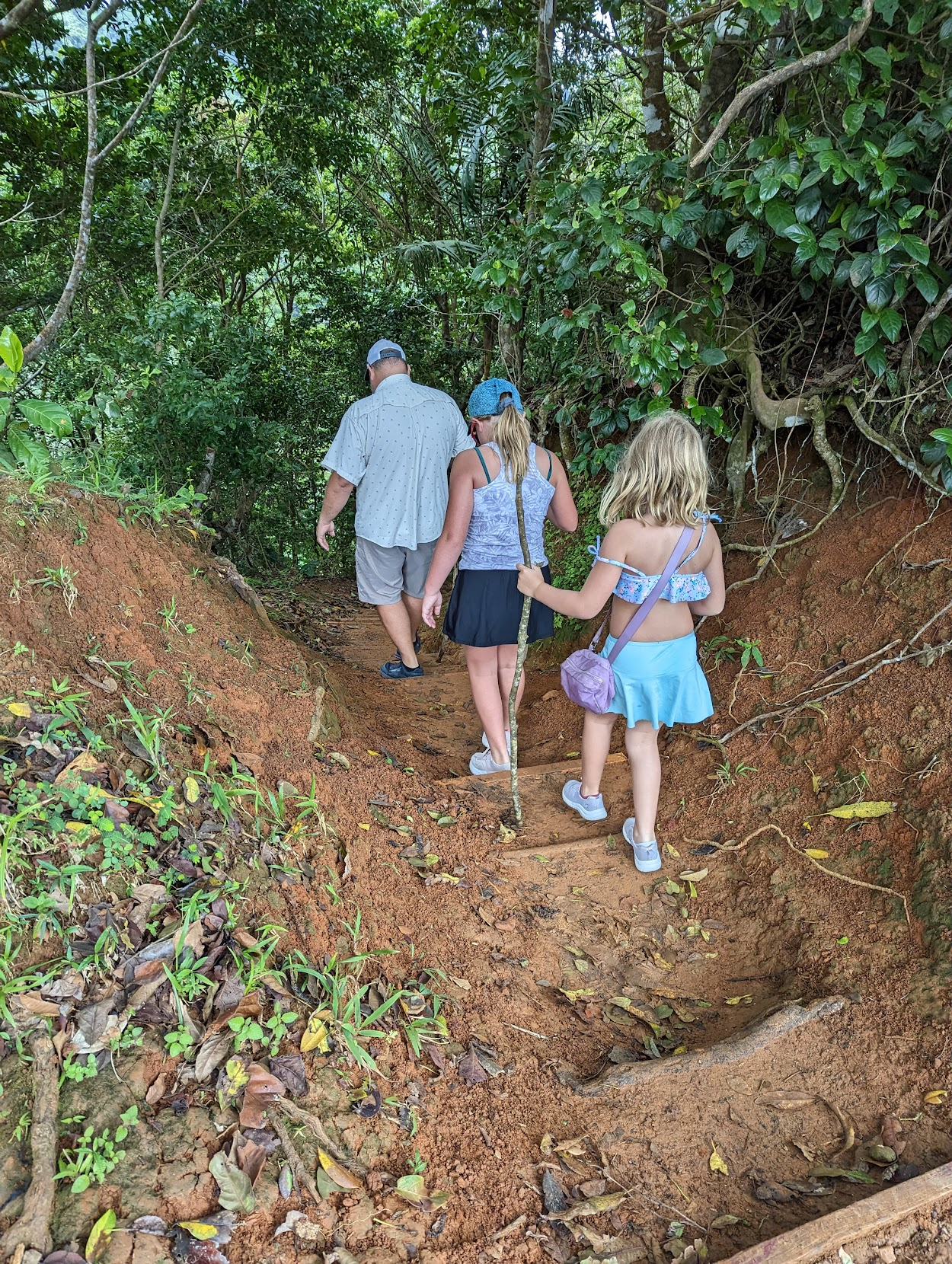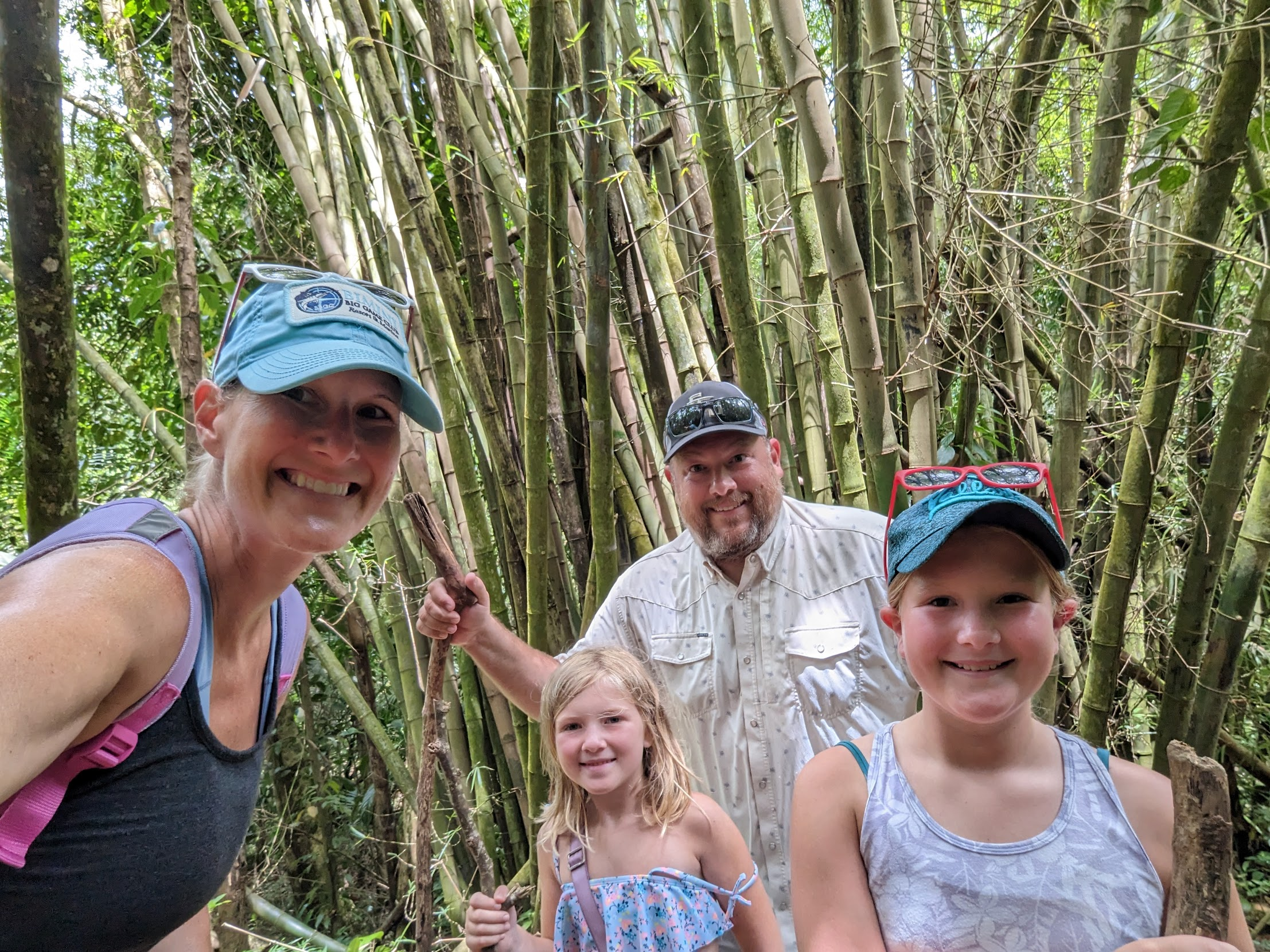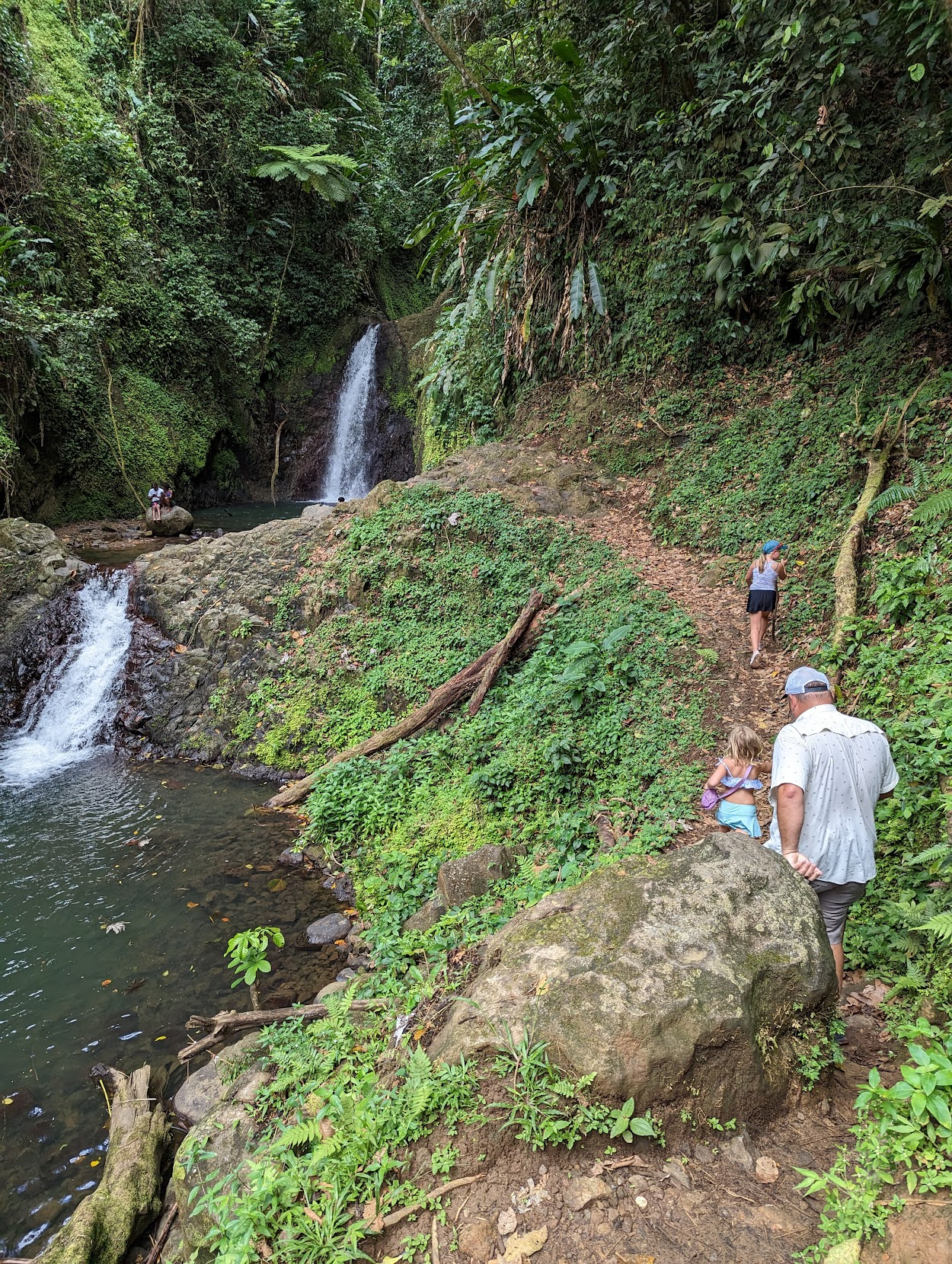 It was unanimous... this was our favorite waterfall in Grenada. I guess technically our favorite two waterfalls since it is a double decker.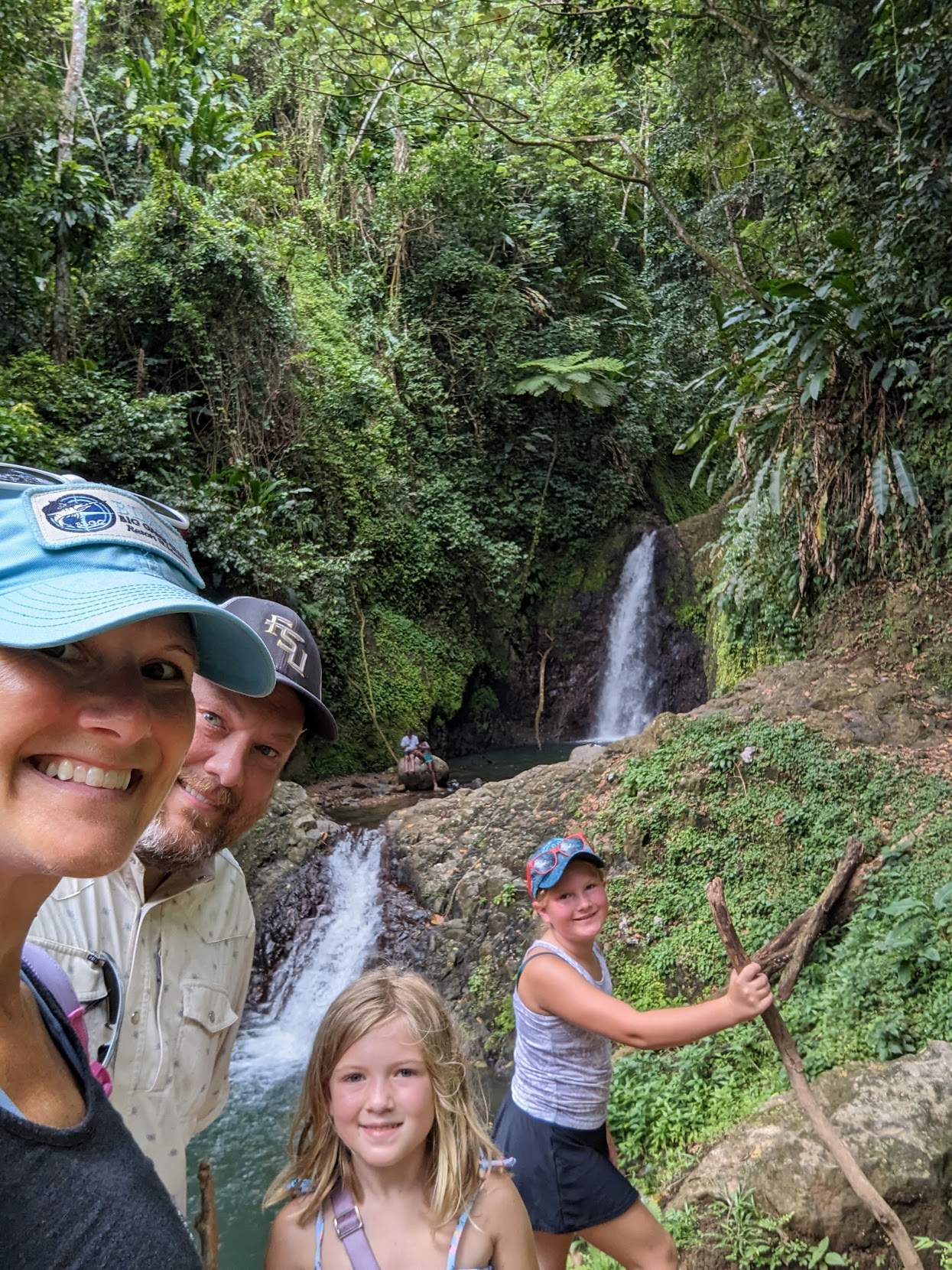 When we showed up there were at least 20 other people there. Within 10 minutes everyone else had left, and we had it all to ourselves for almost an hour.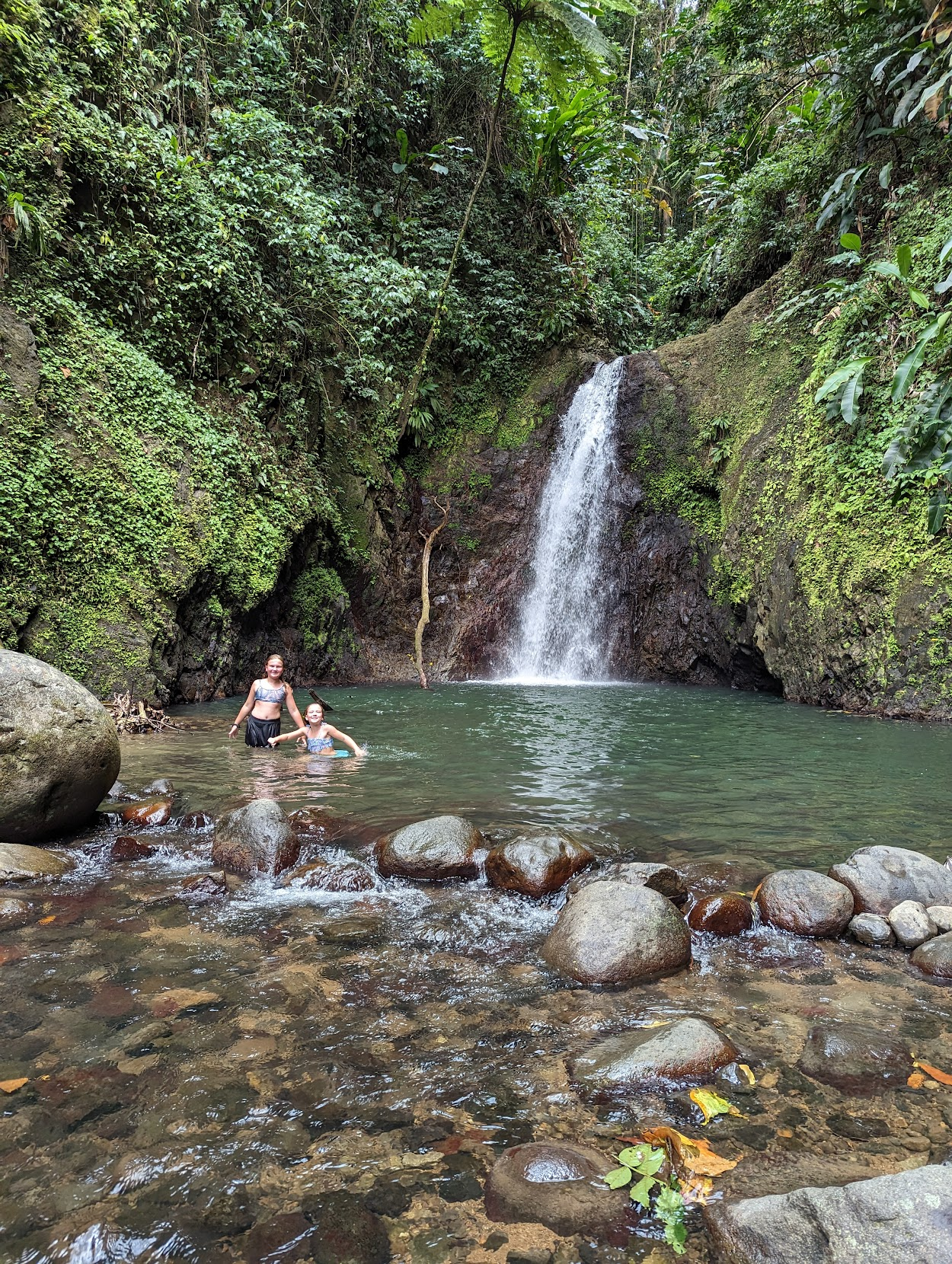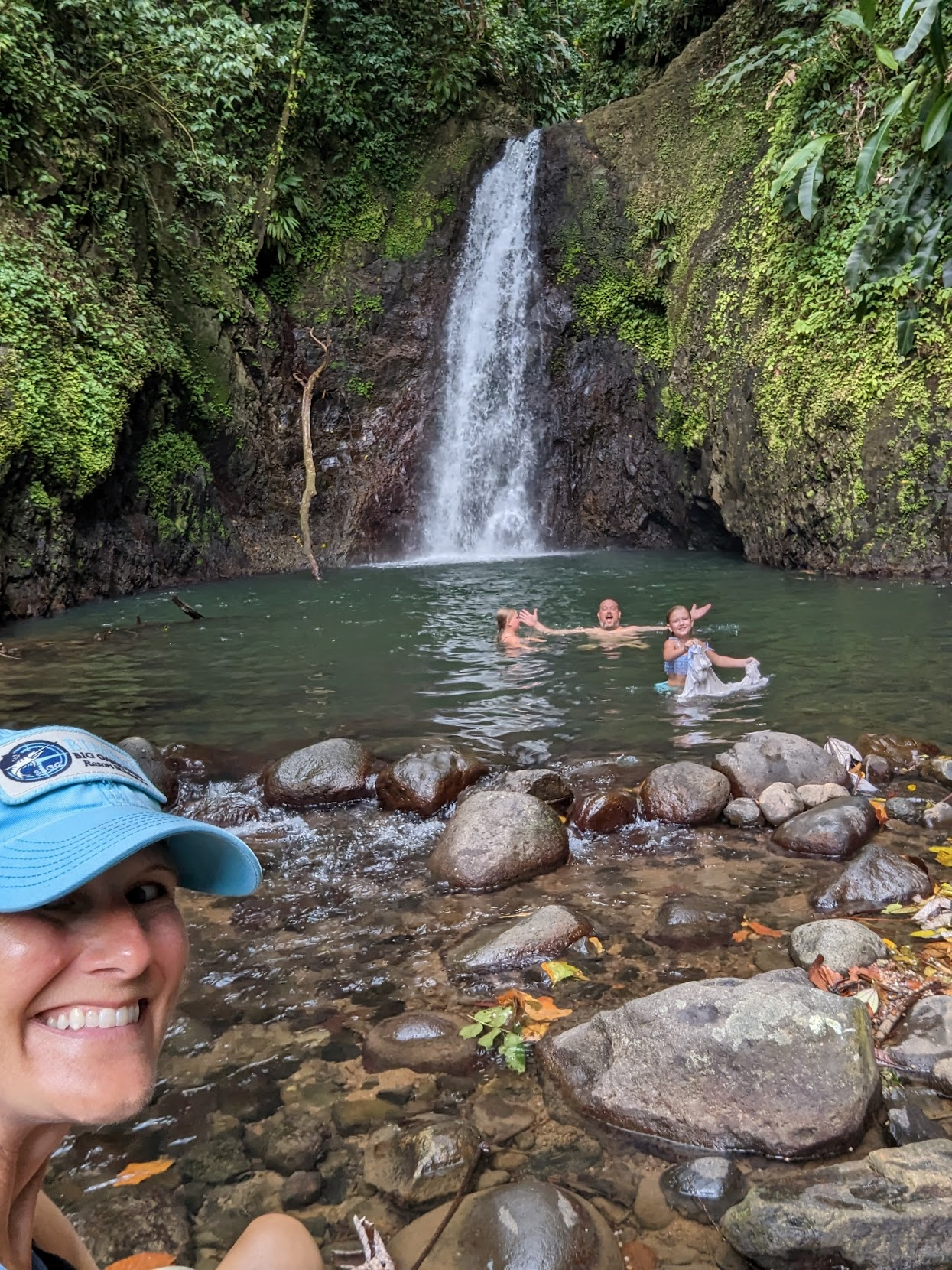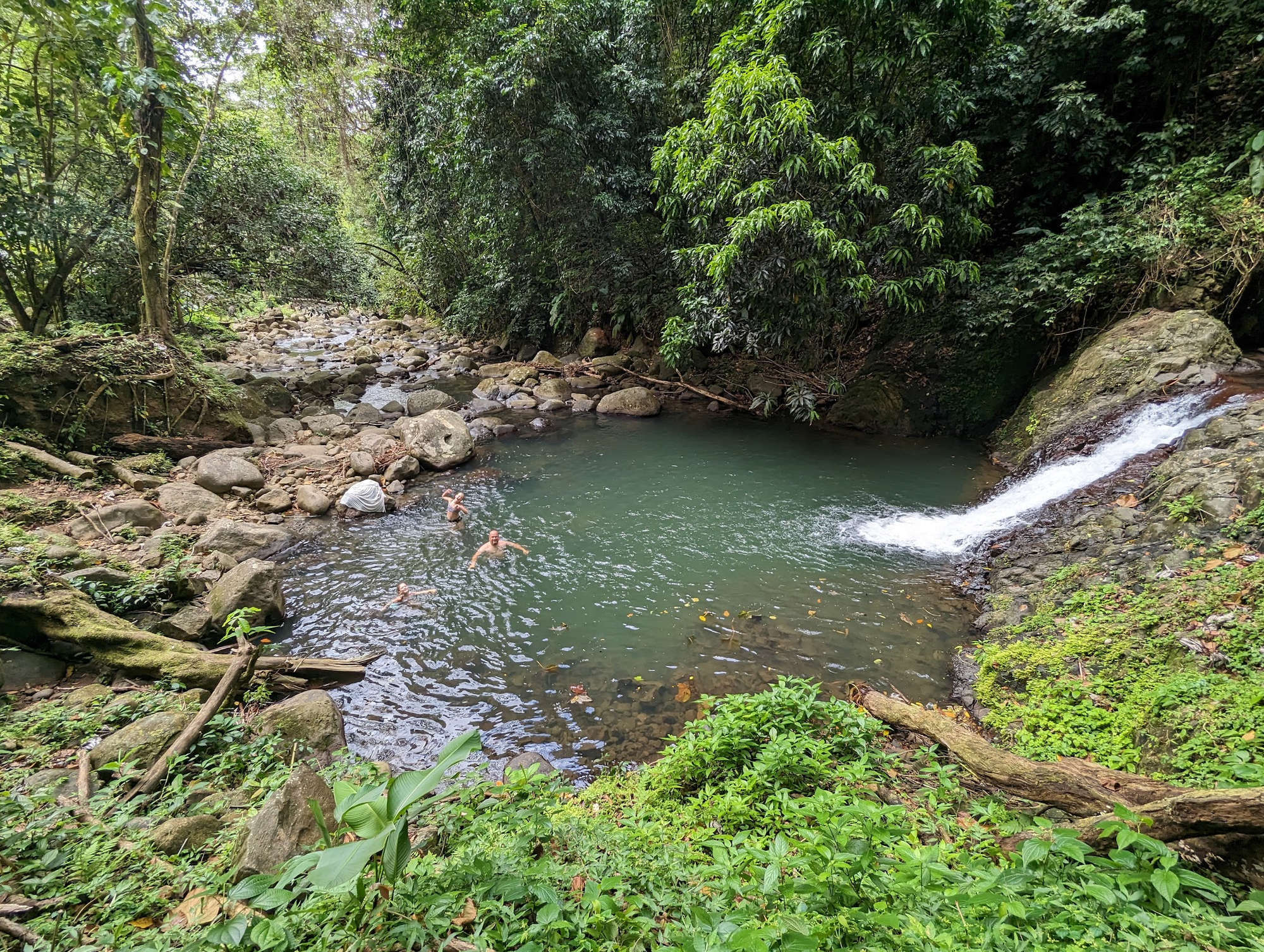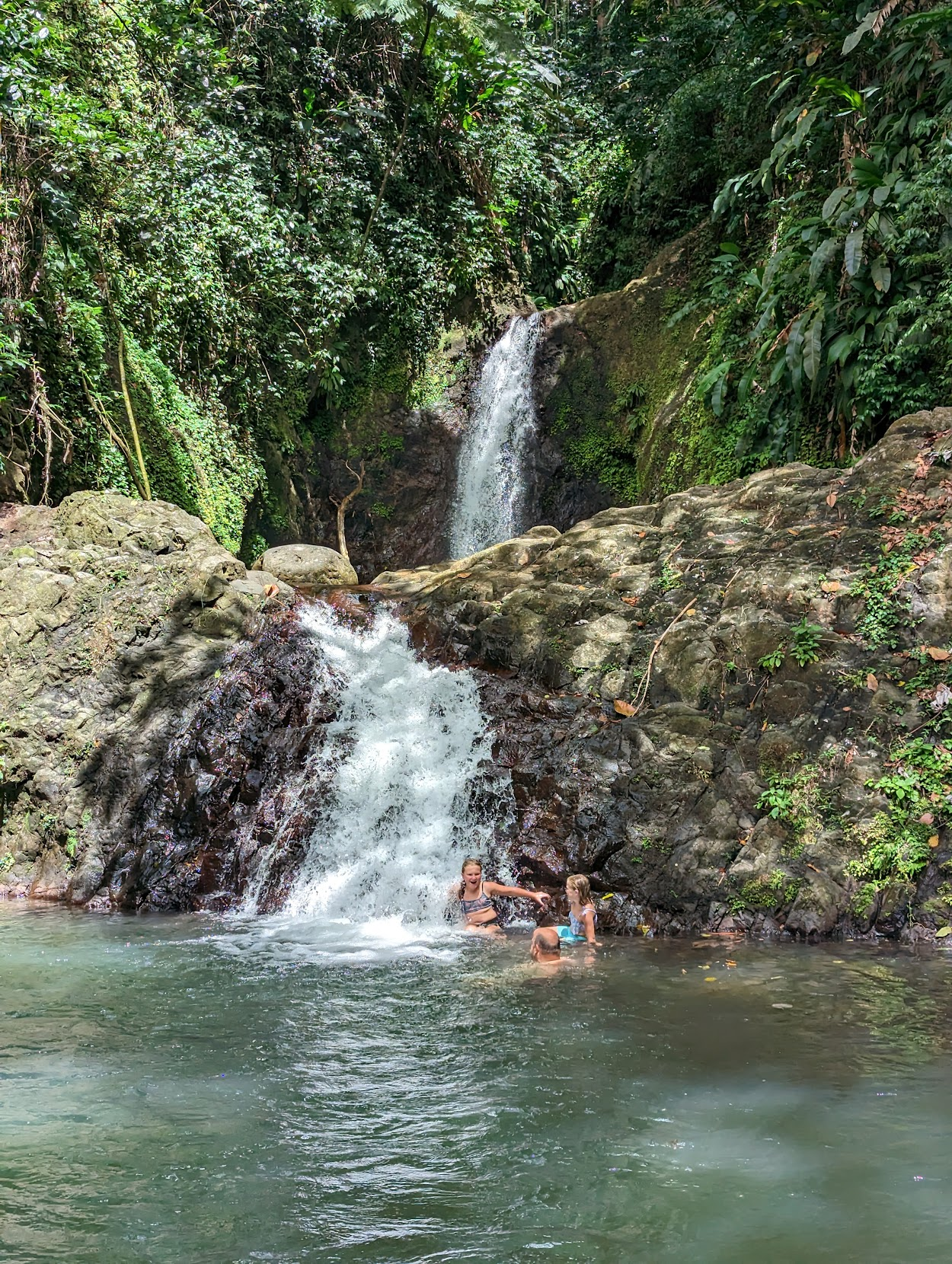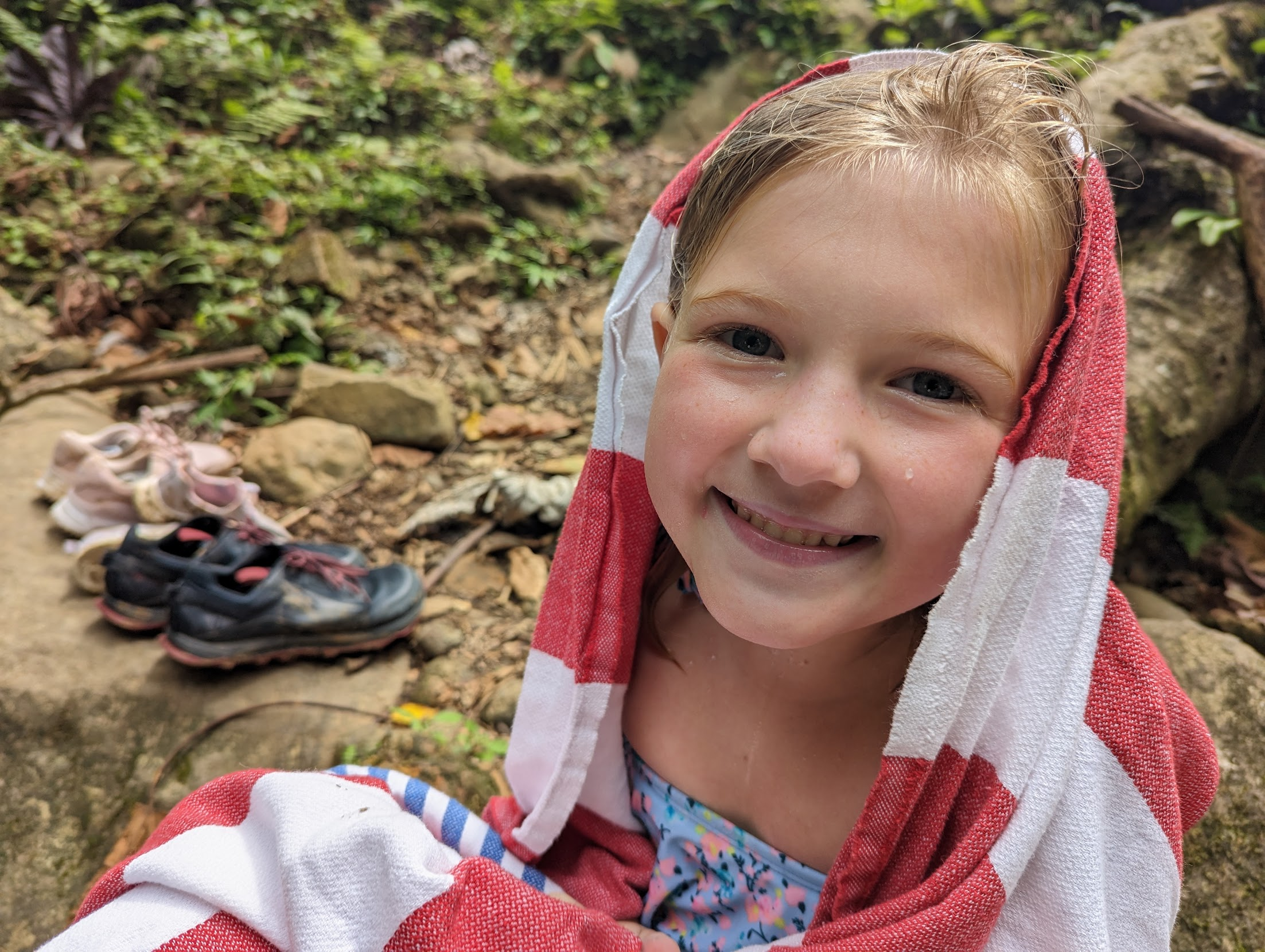 Since it was downhill on the way there... the walk back was all uphill. Our legs are going to be sore tomorrow.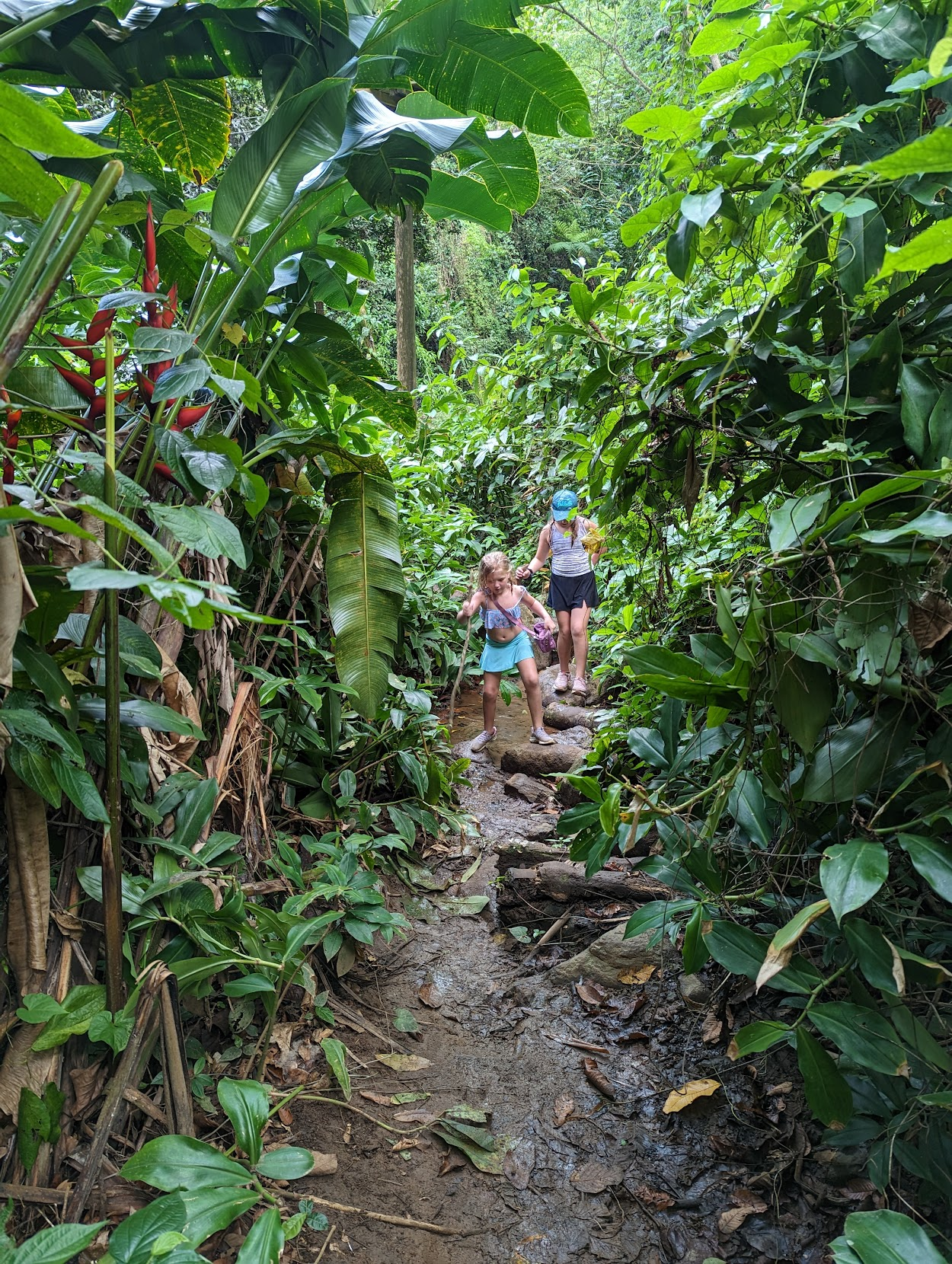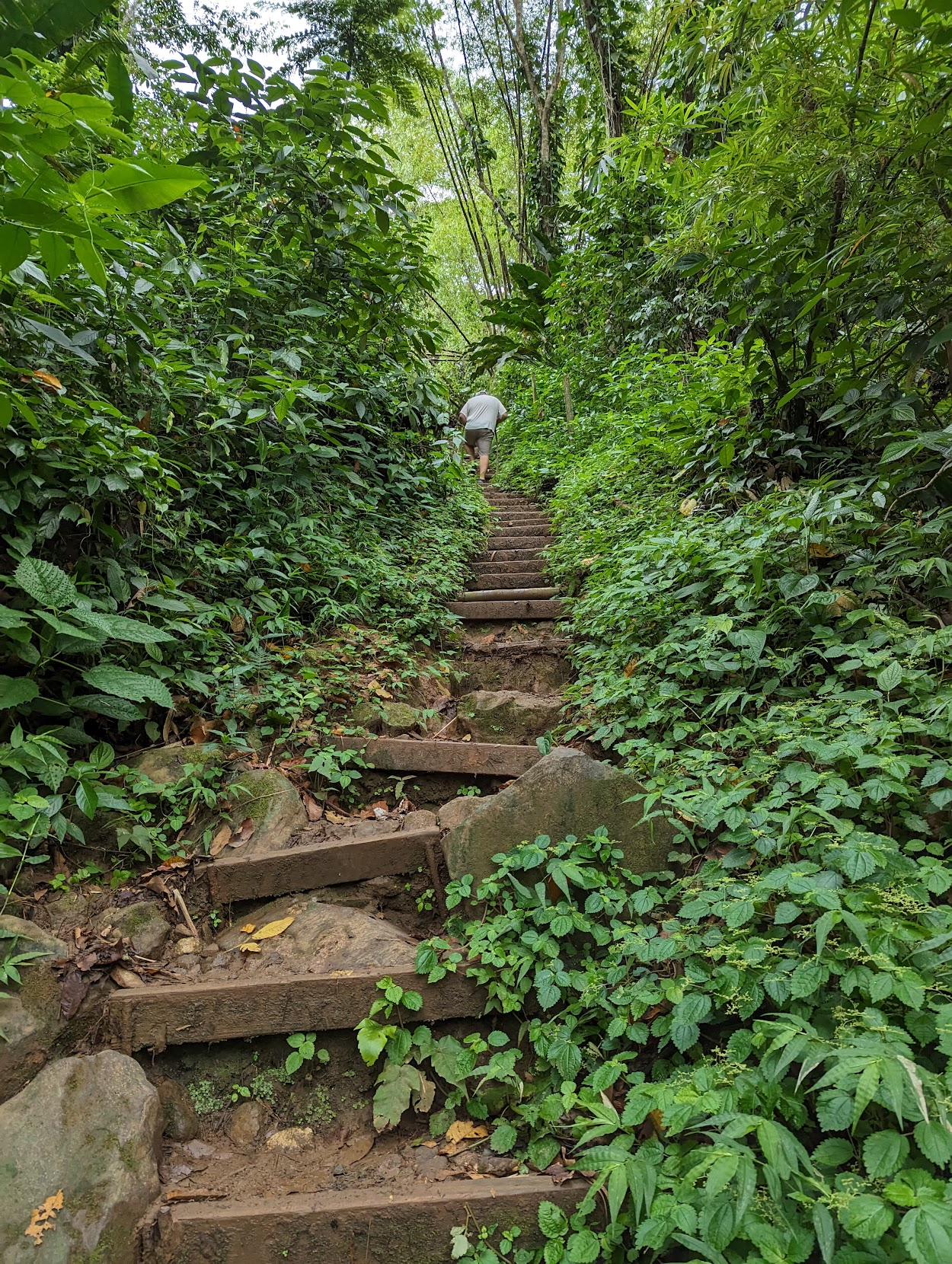 The waterfalls are right on the edge of the Grand Etang National Park & Forest Reserve. We had to drive through the park to get to the waterfalls. As we were heading back to the boat we saw a bunch of people gathered to watch the monkeys in the trees. We almost didn't stop, but I'm so glad we did. There were so many monkeys! Fun fact - the Mona Monkey is native to western Africa and a protected species in Grenada.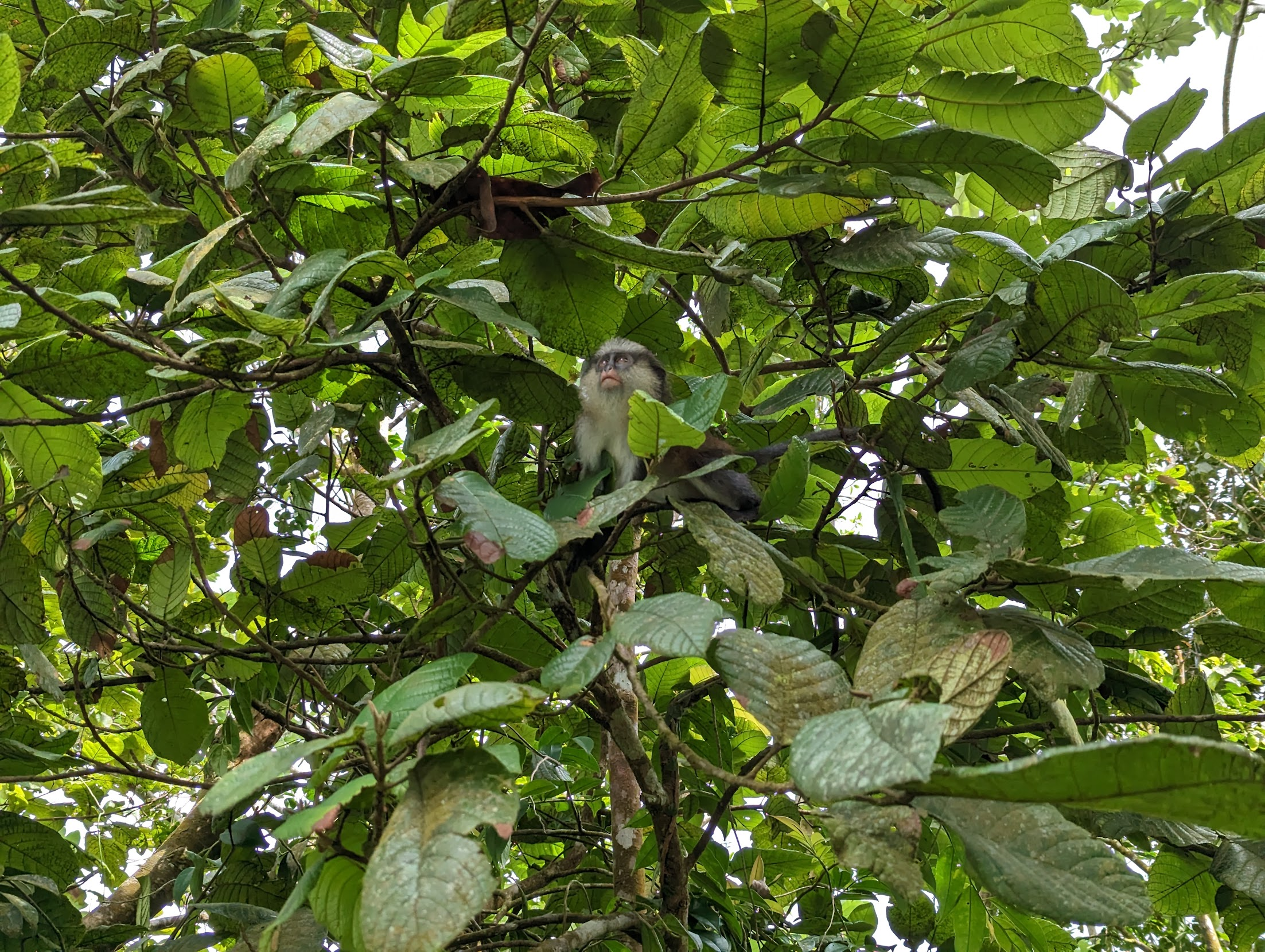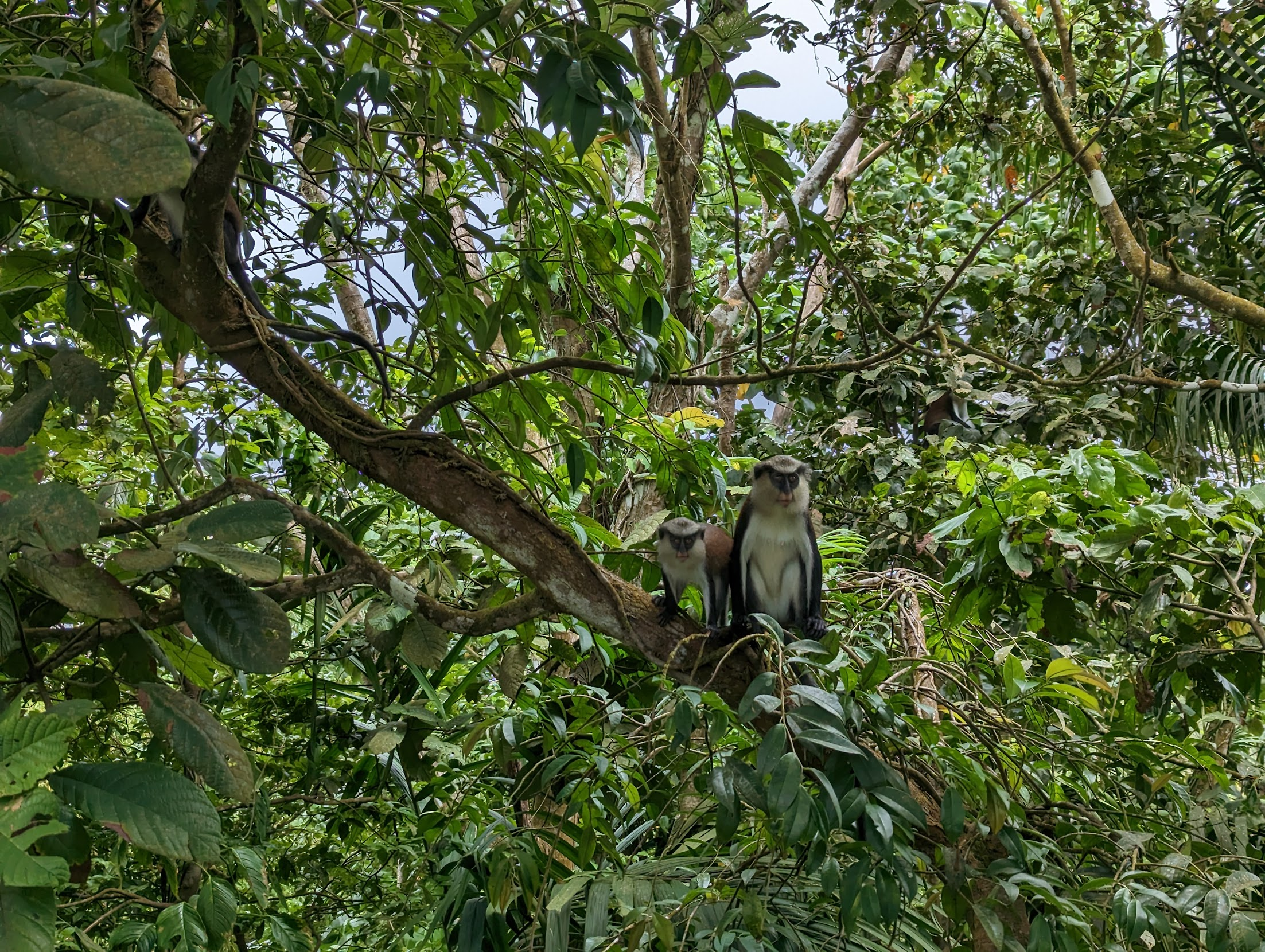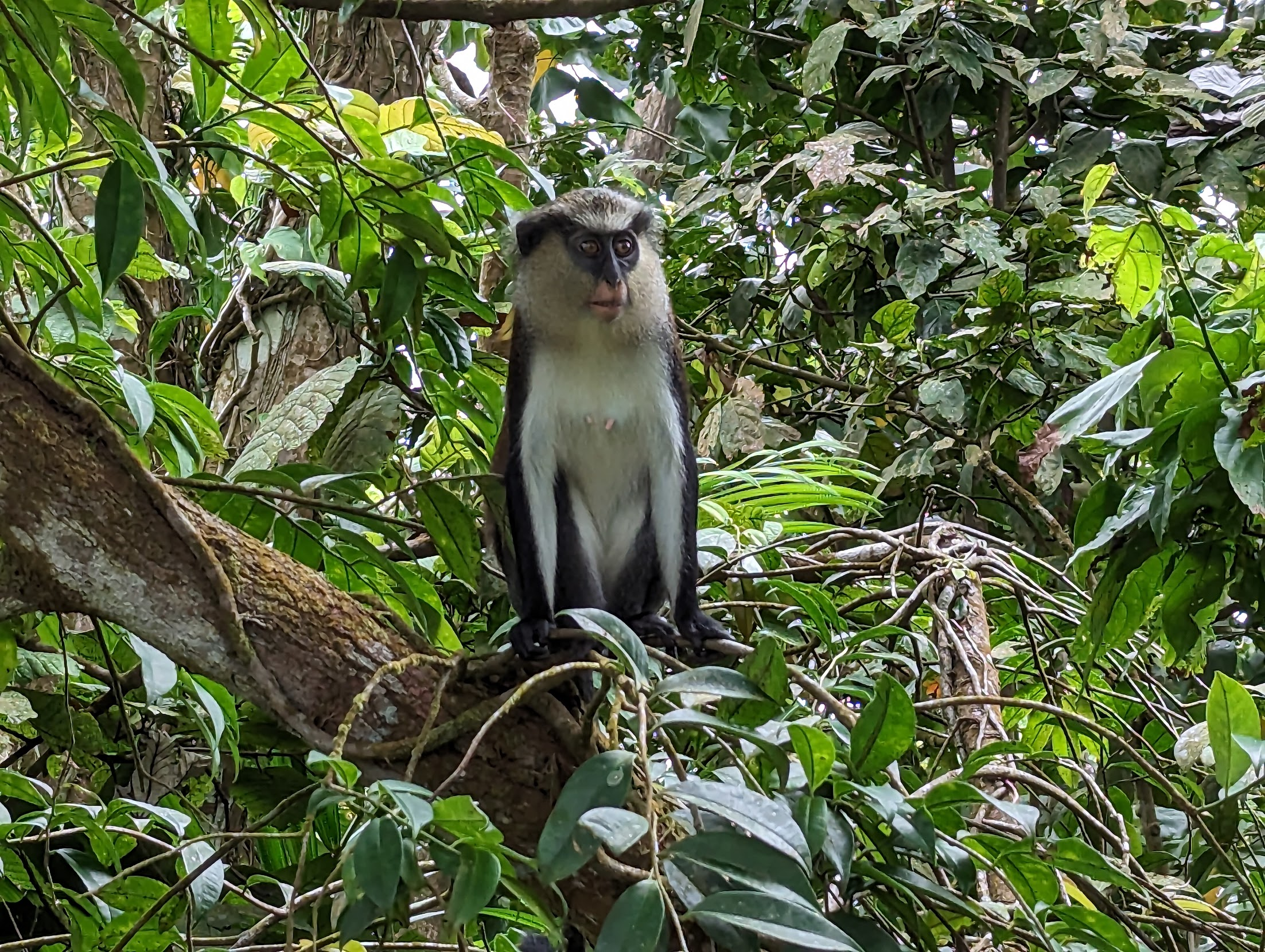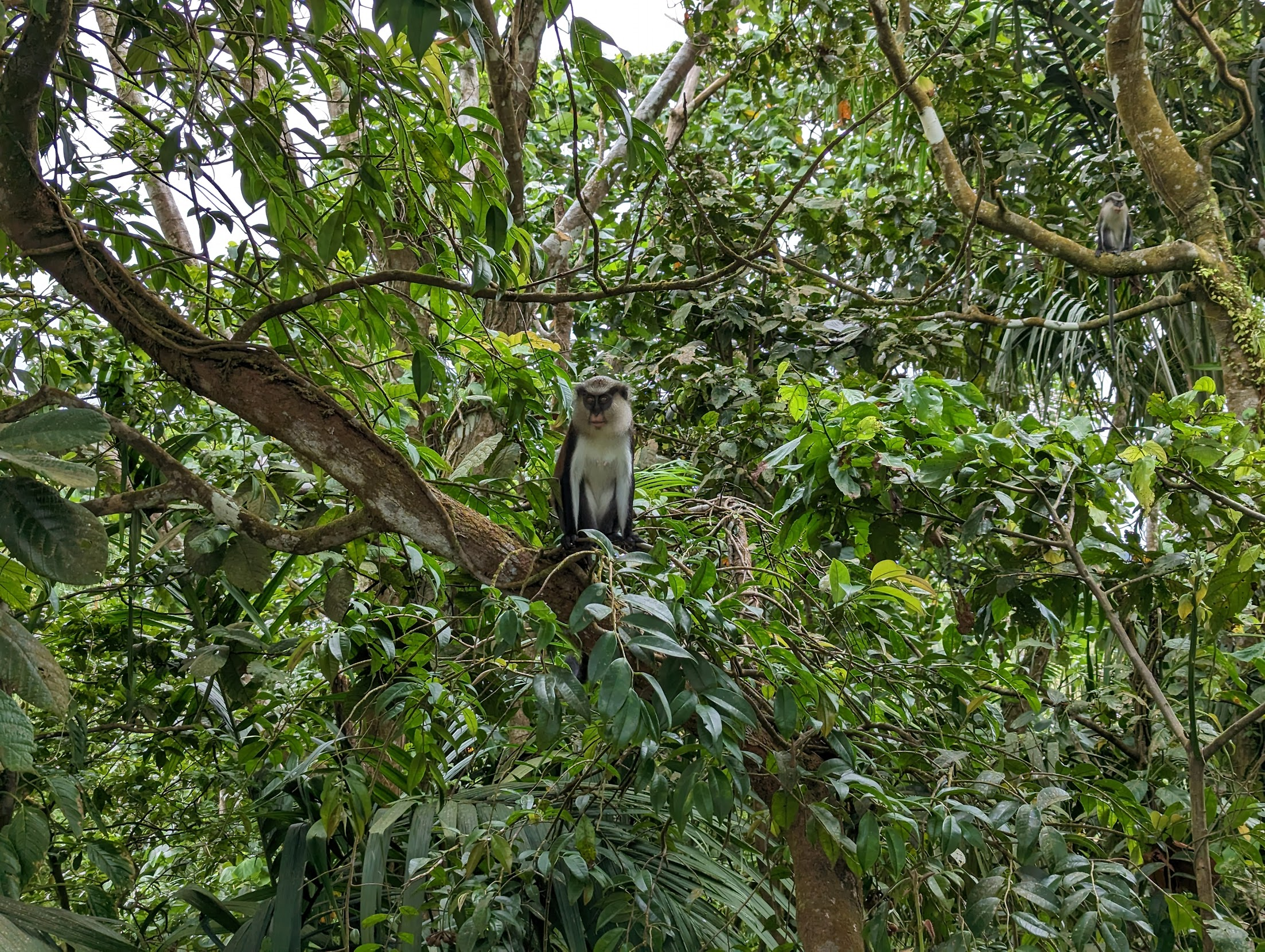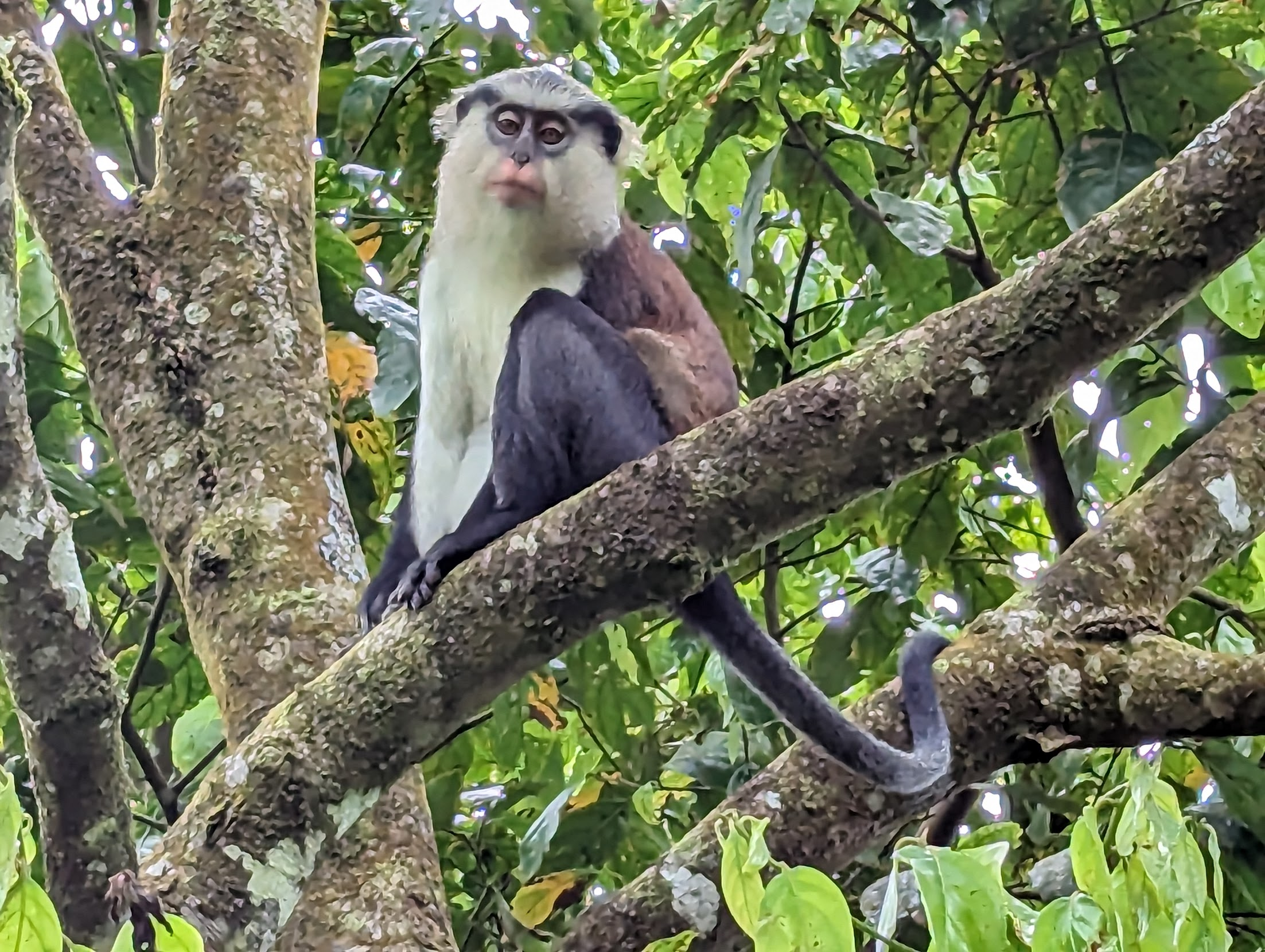 We ended our day with a double rainbow on the drive home.