Another day. Another new state. We had only planned a quick stop in Washington during our drive from Idaho to Oregon to visit the Riverfront Park in Spokane. Since we ended up spending a couple extra days in Idaho we decided to take a day trip to Spokane (only a 20 minute drive from our campground) instead of visiting while we were passing through. It is a good thing we did because we ended up spending a whole day here. There is so much to do and the girls could have stayed longer. First was the playground.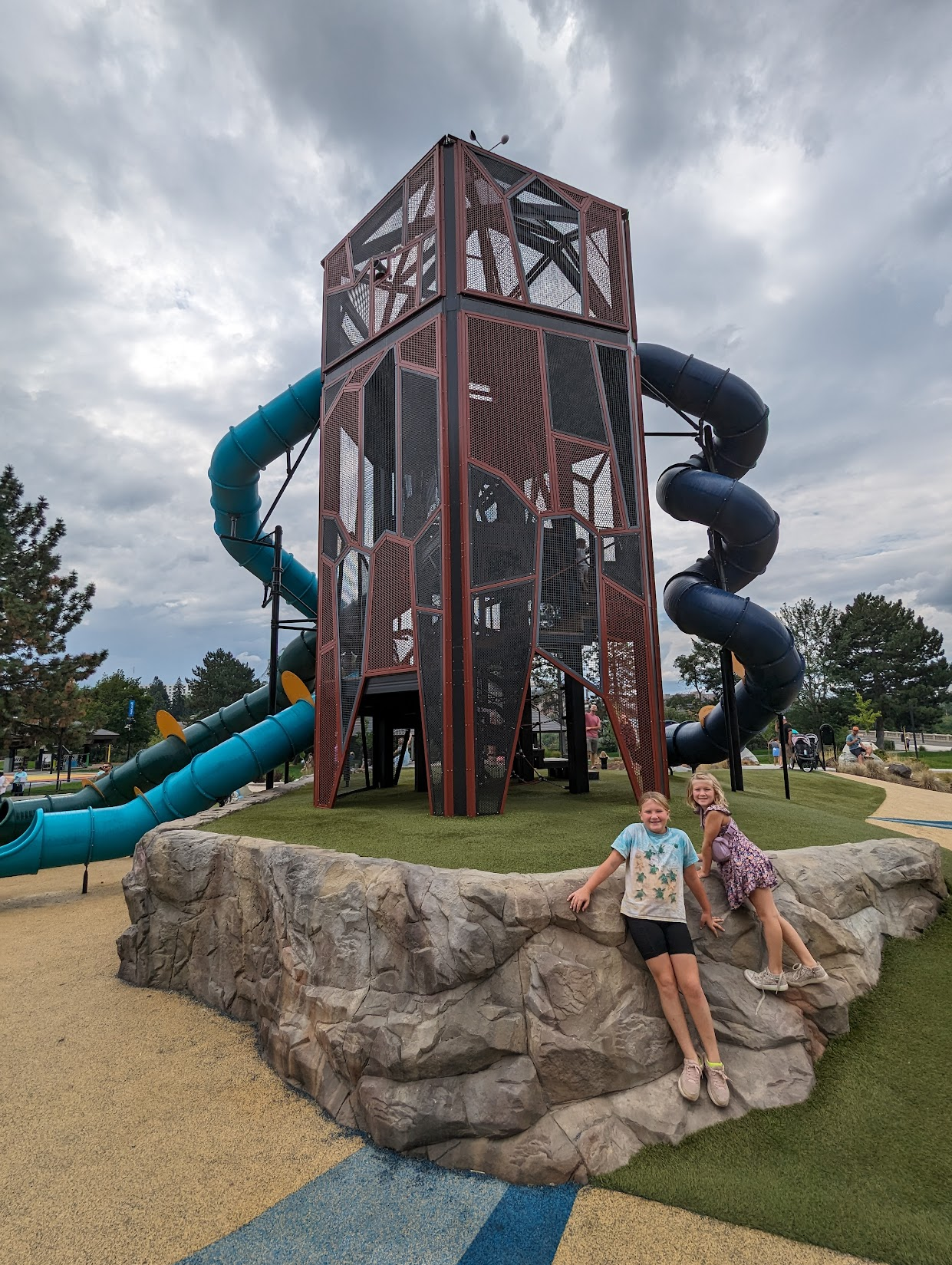 We followed it up with the roller skating track. This might have been Olivia's favorite thing.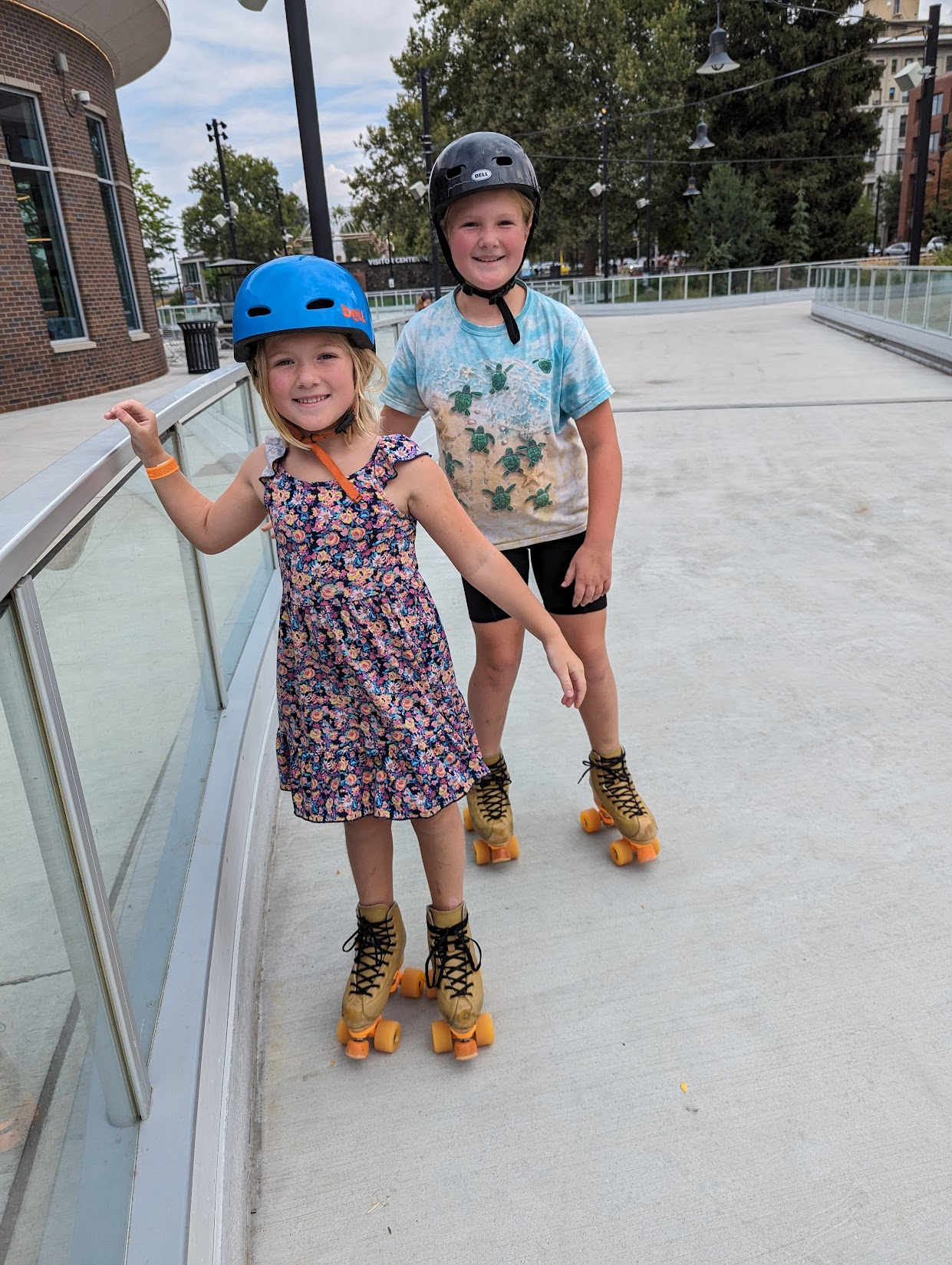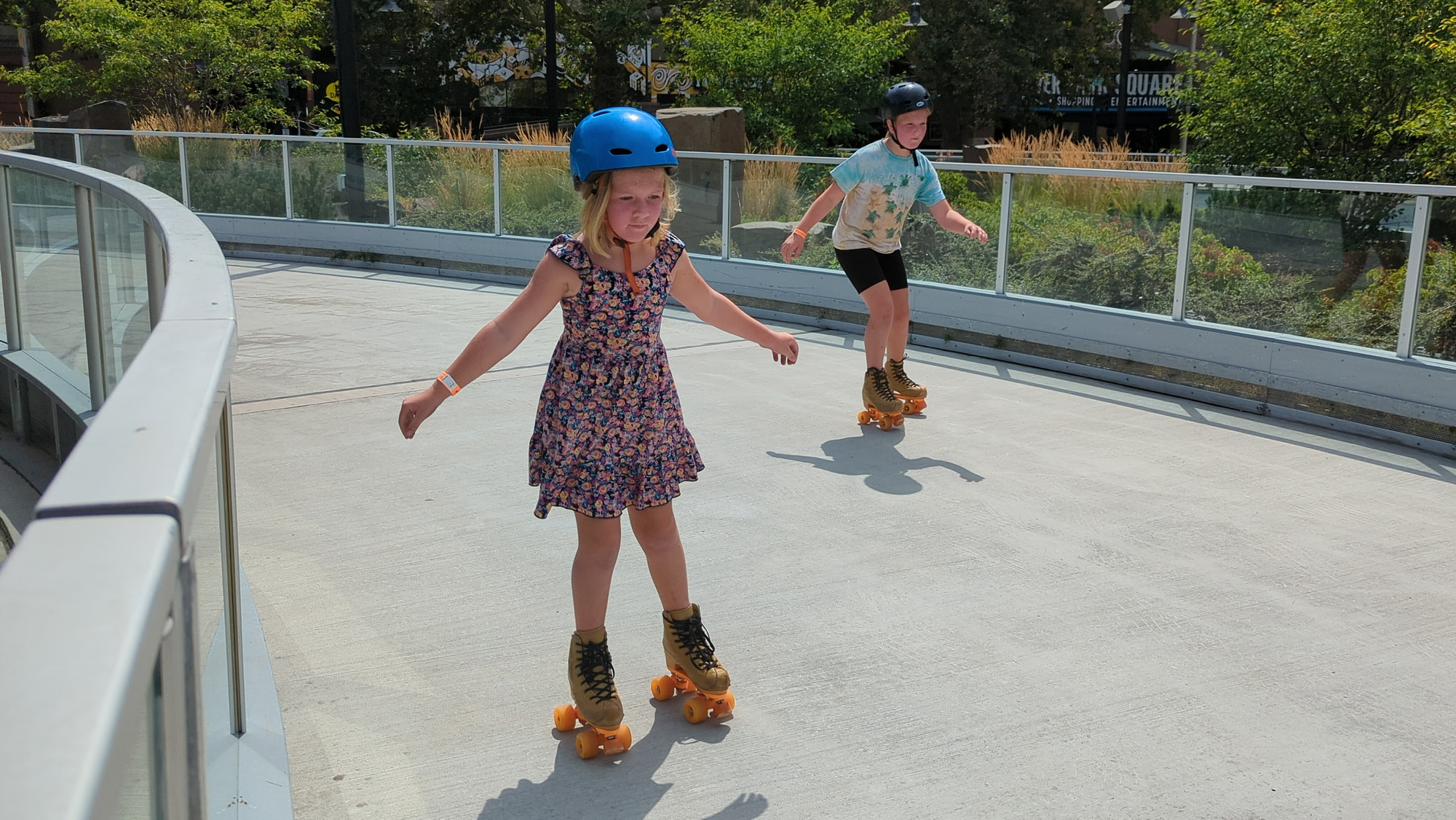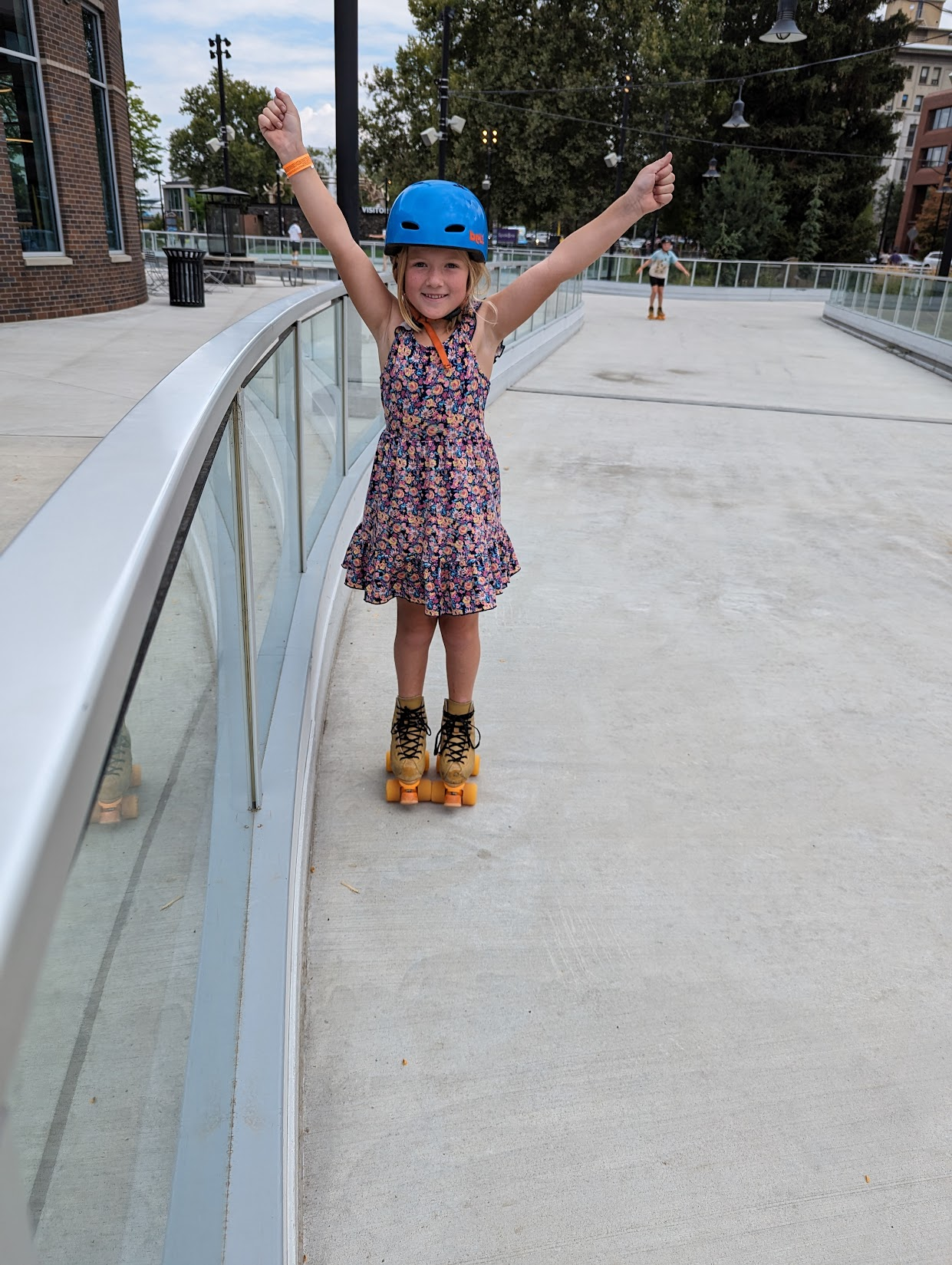 After roller skating we took a ride on the skyride. This was pretty cool and goes down along the Spokane River and Spokane Falls.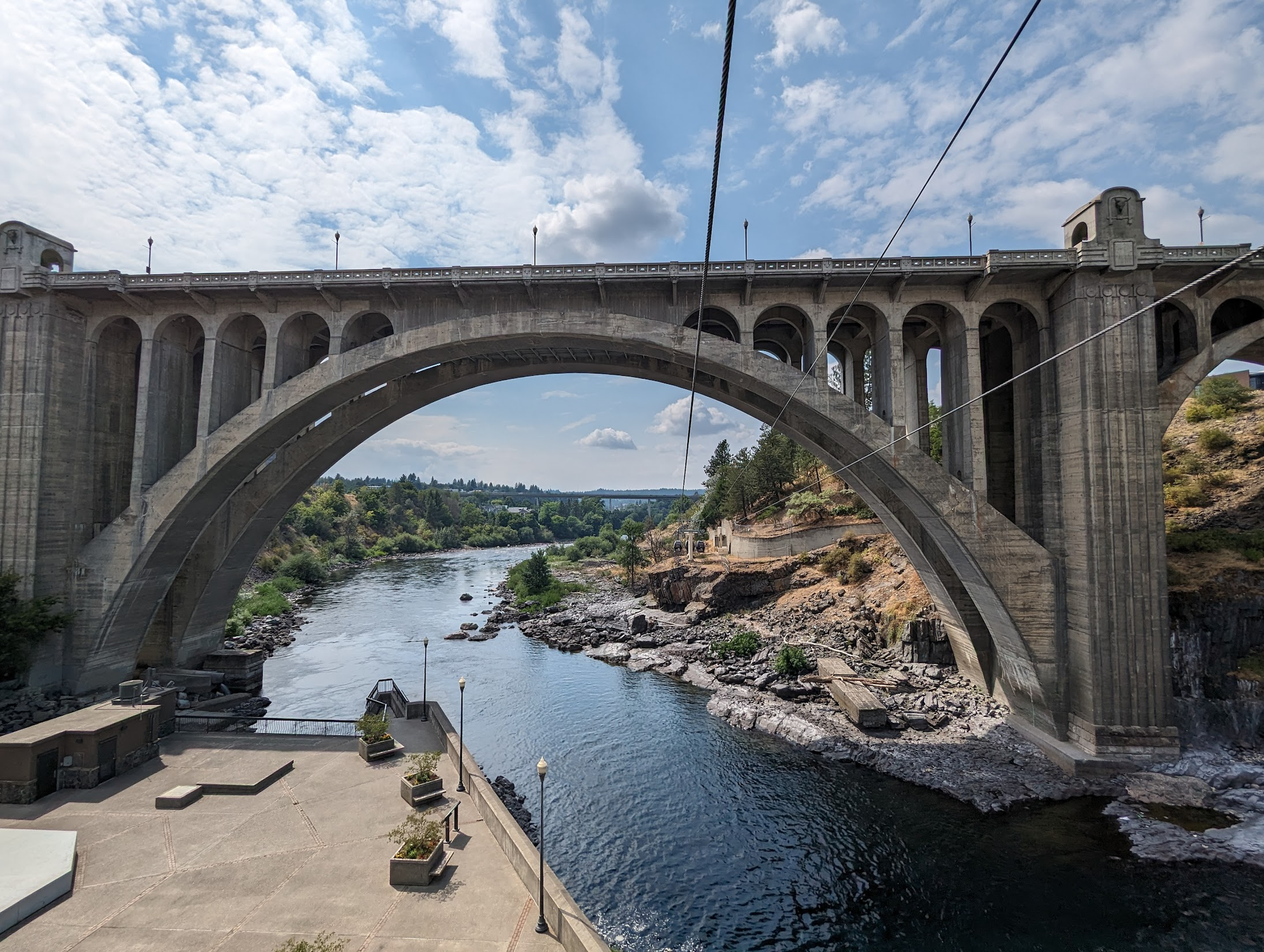 Fun fact for Austin - this hydroelectric dam in downtown Spokane was built in 1890, and has been generating power ever since.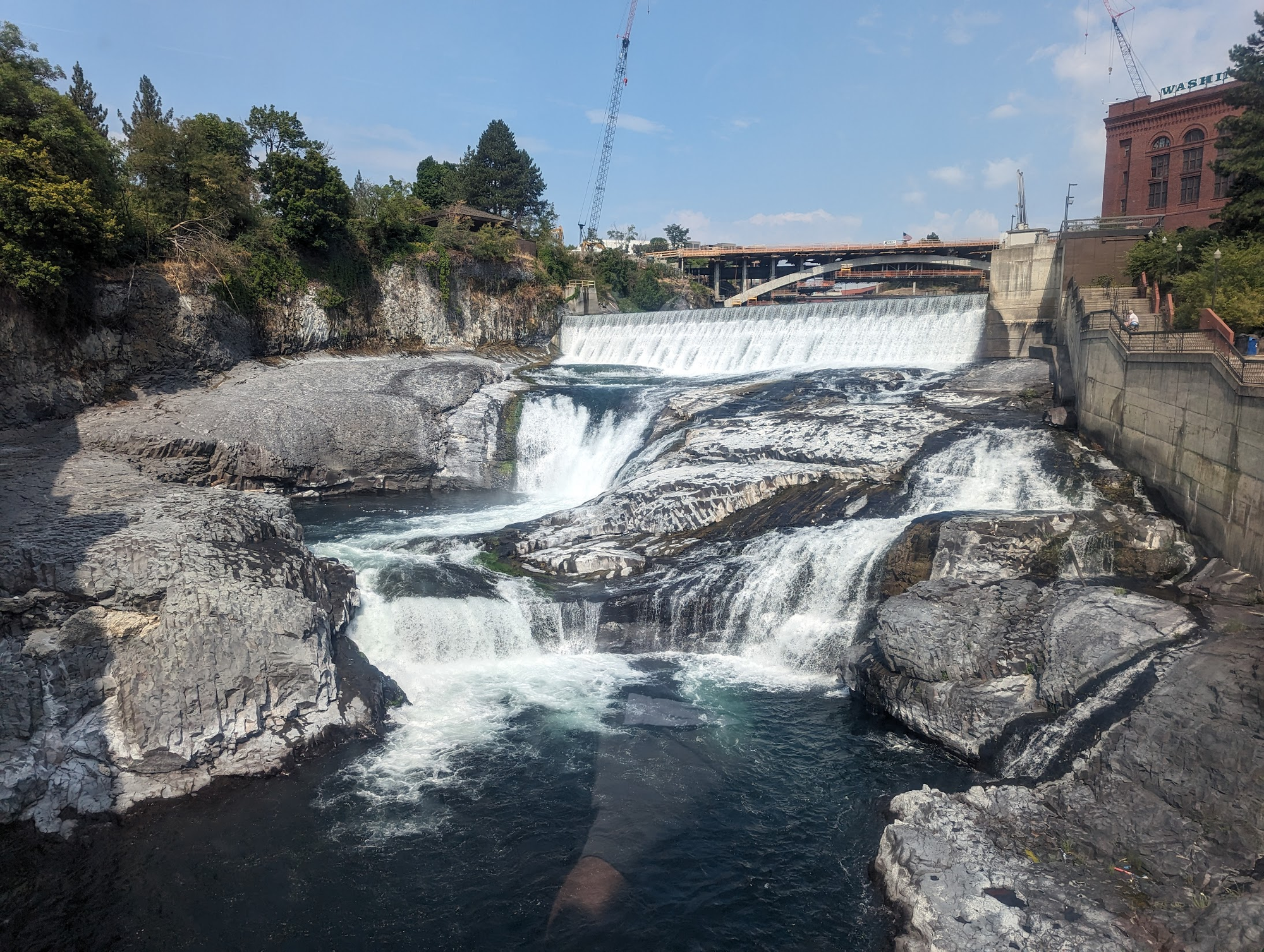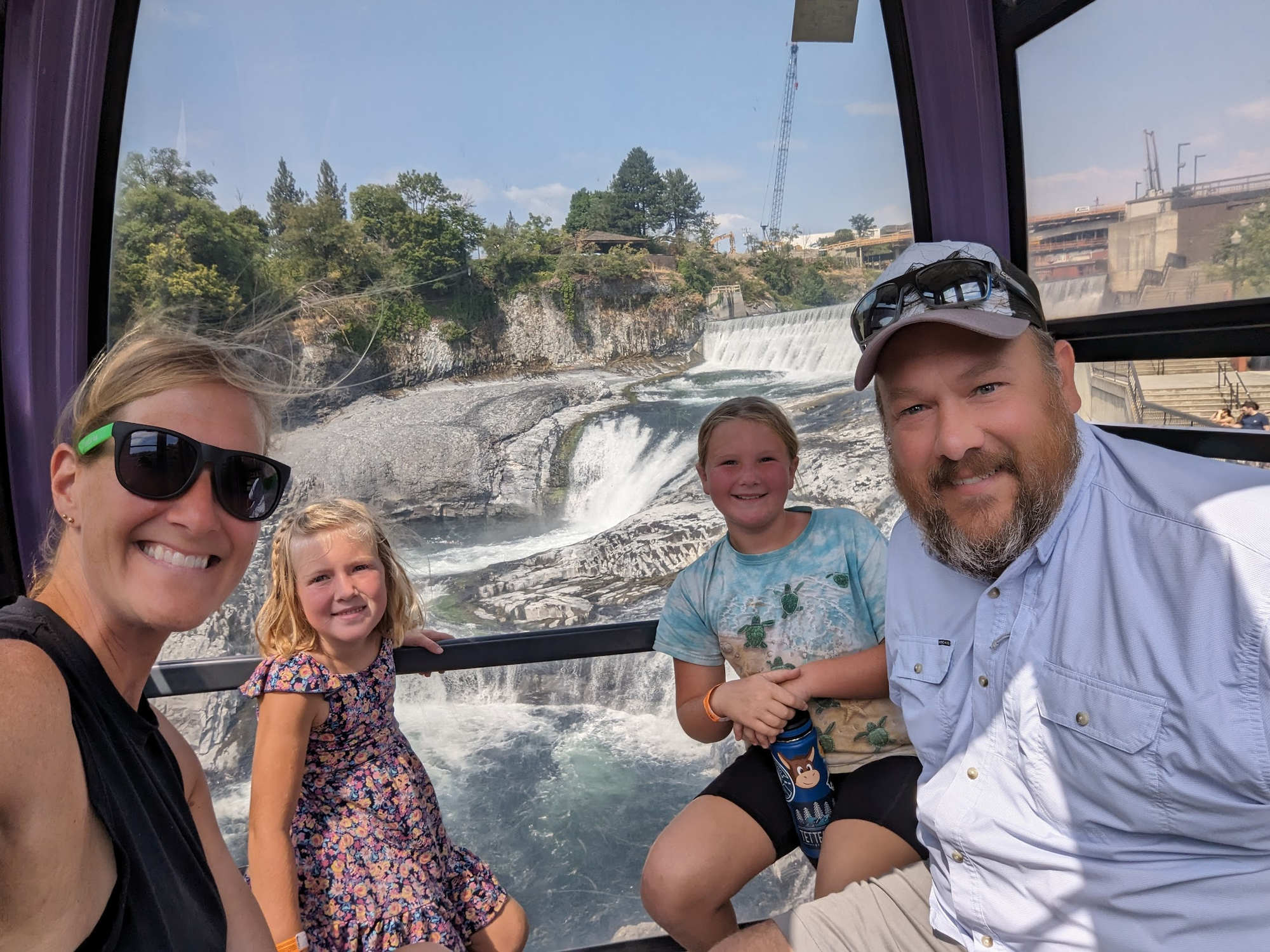 After the skyride we had lunch at PF Changs. The girls had never been here since we don't have one in Minnesota. They loved it and want to go to back.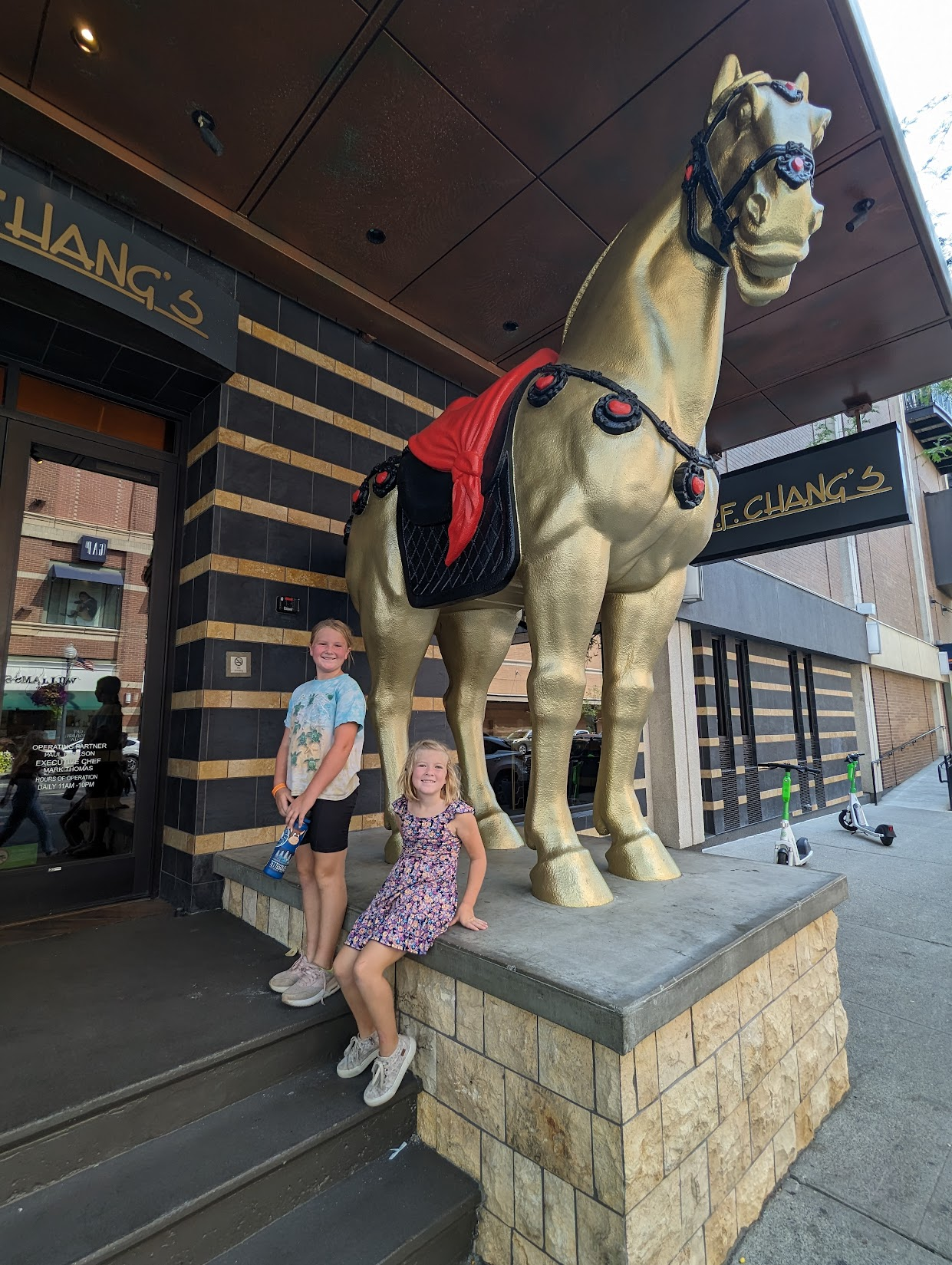 We followed up lunch with unlimited carousel rides. I lost count how many times they went.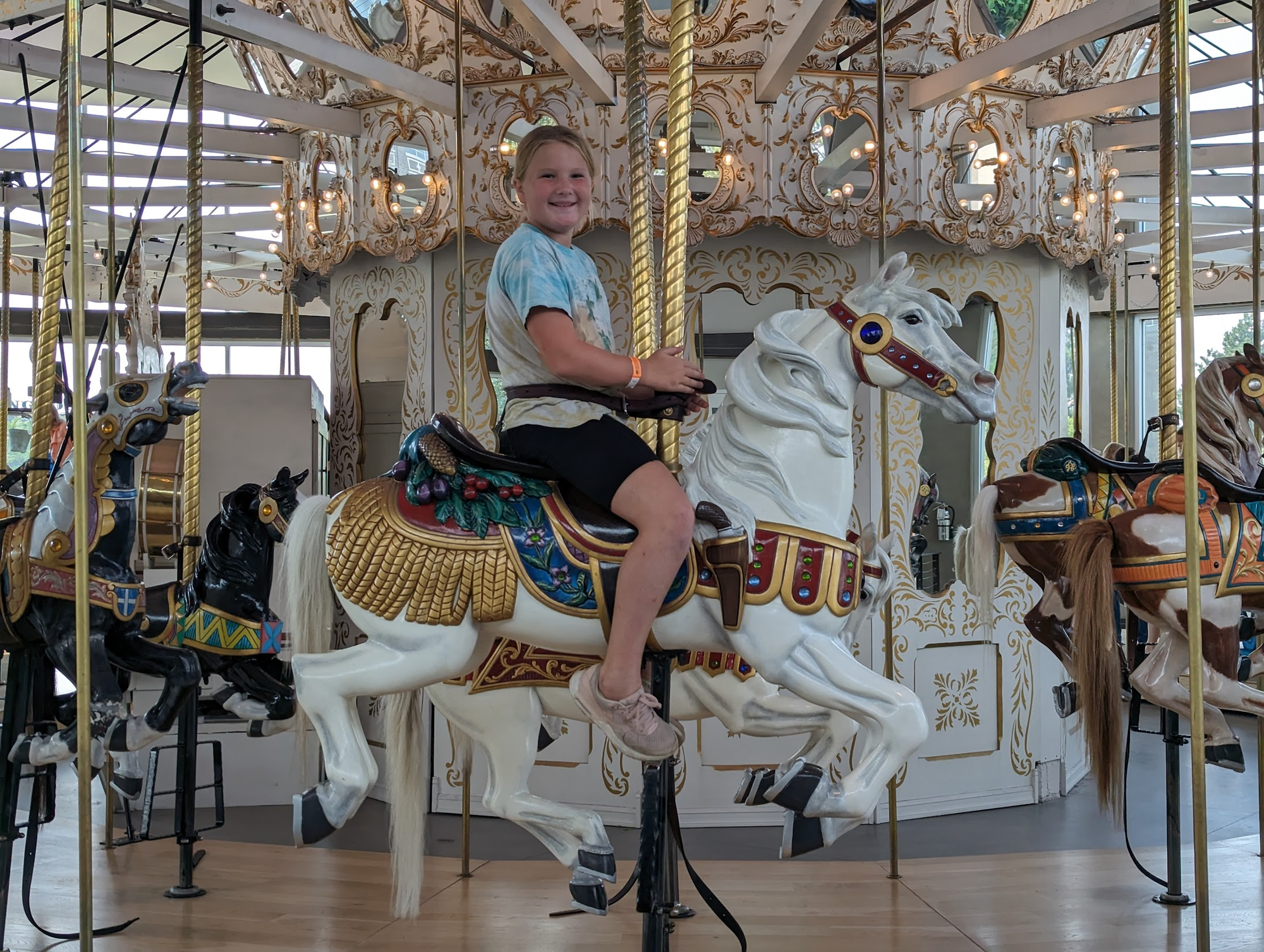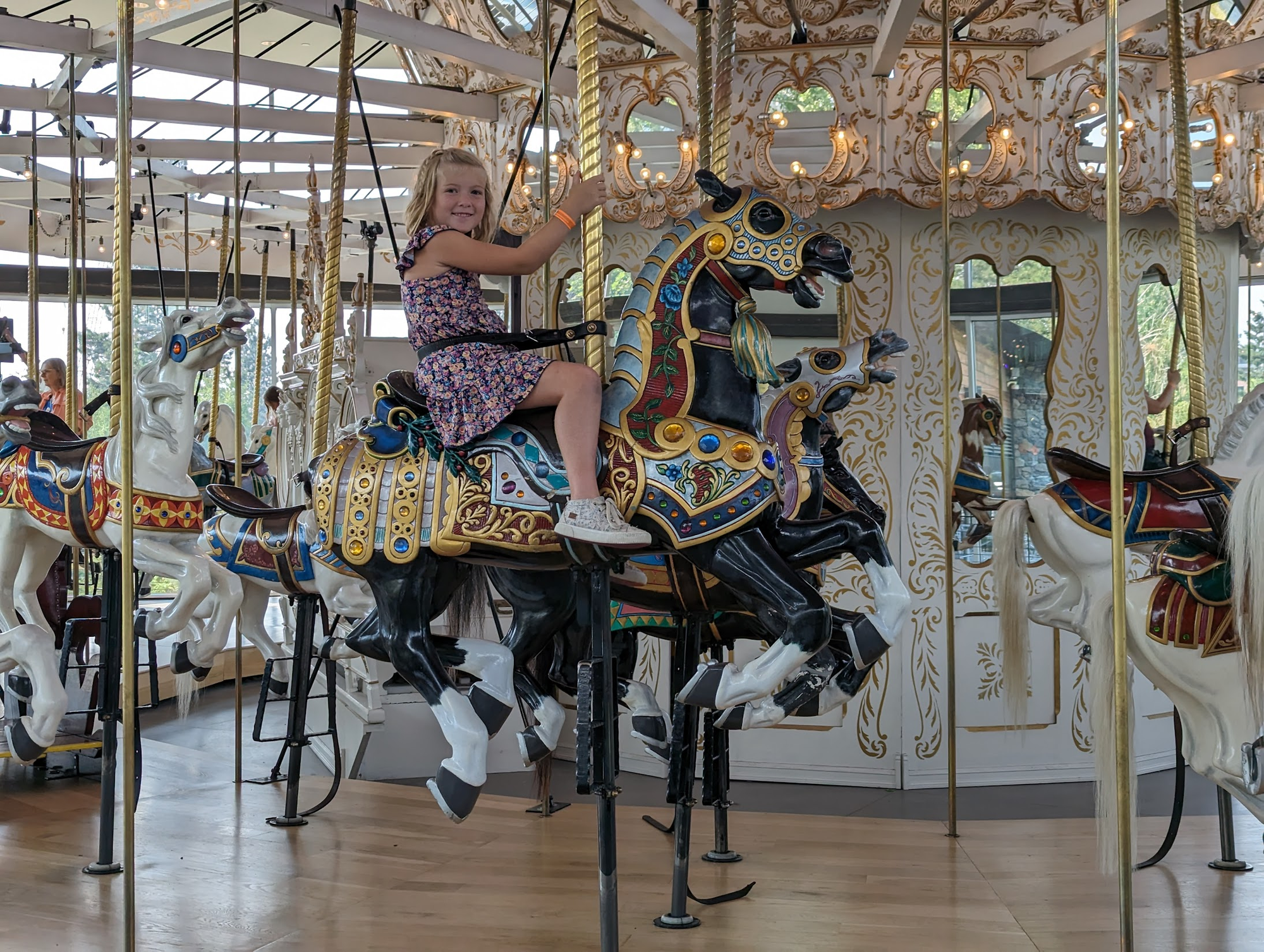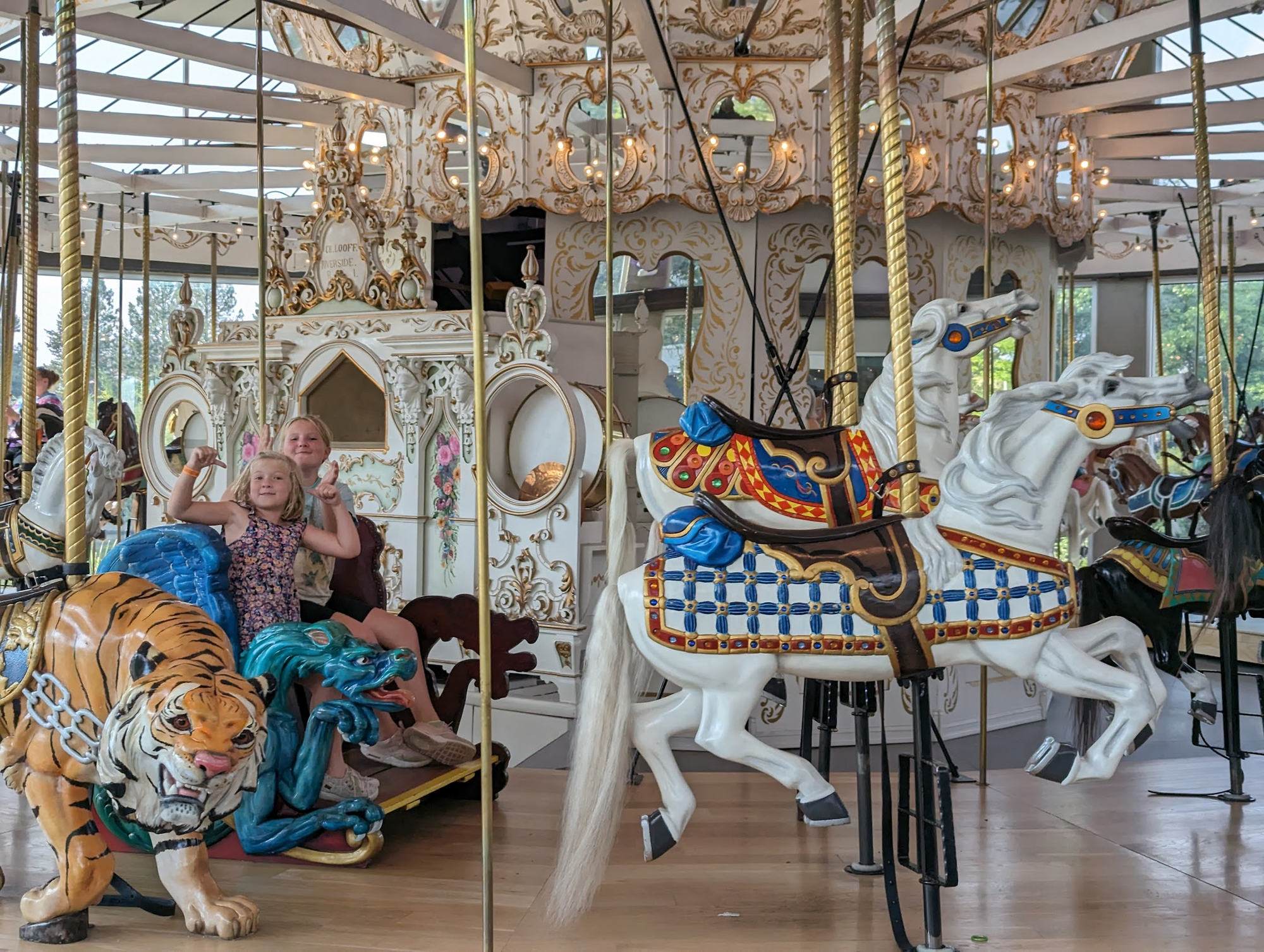 It was a pretty hot day, so we let them run through the crazy fountain. They were soaked.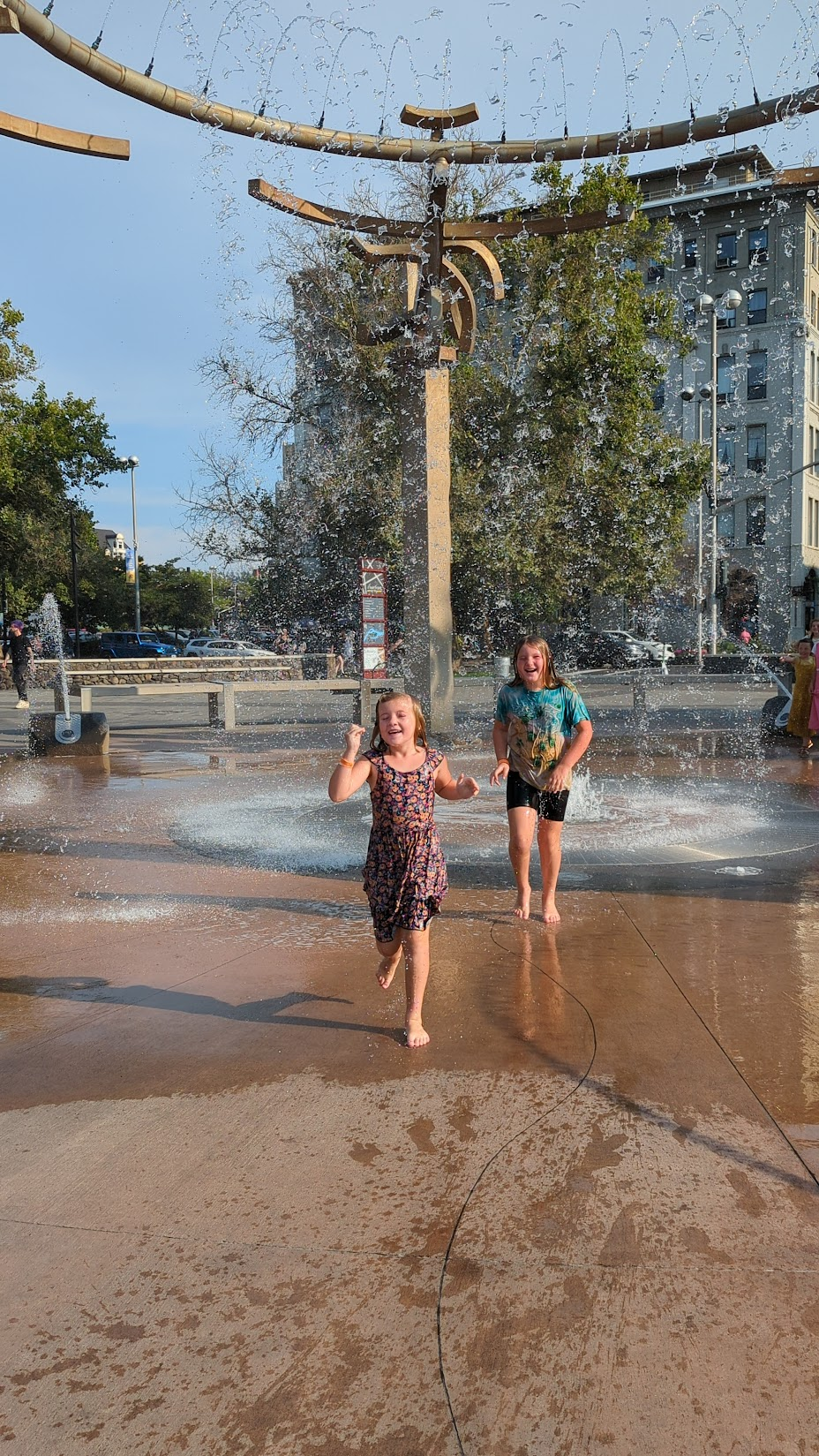 Did I mention there was a lot to do here? This is the gigantic wagon with a slide.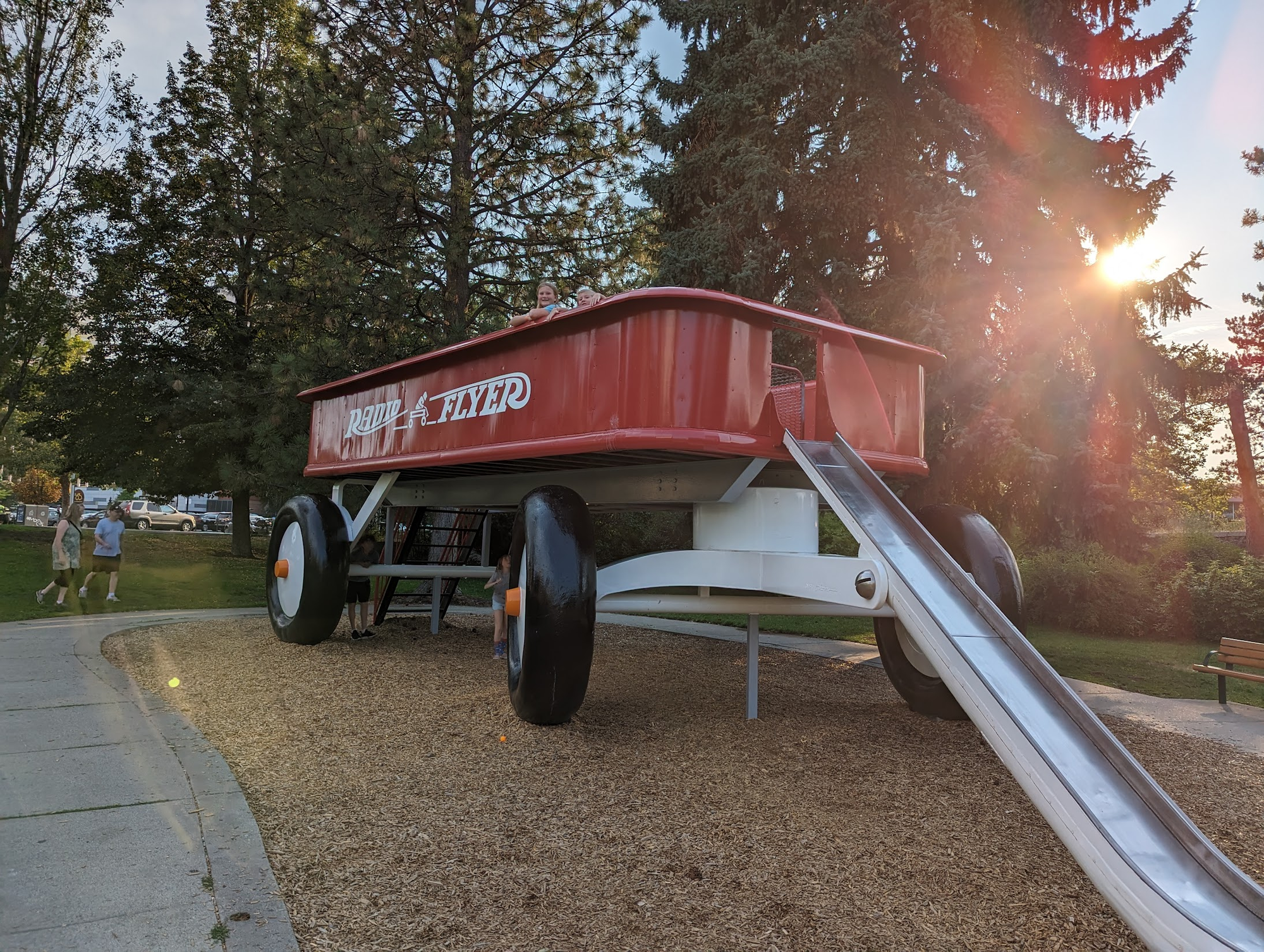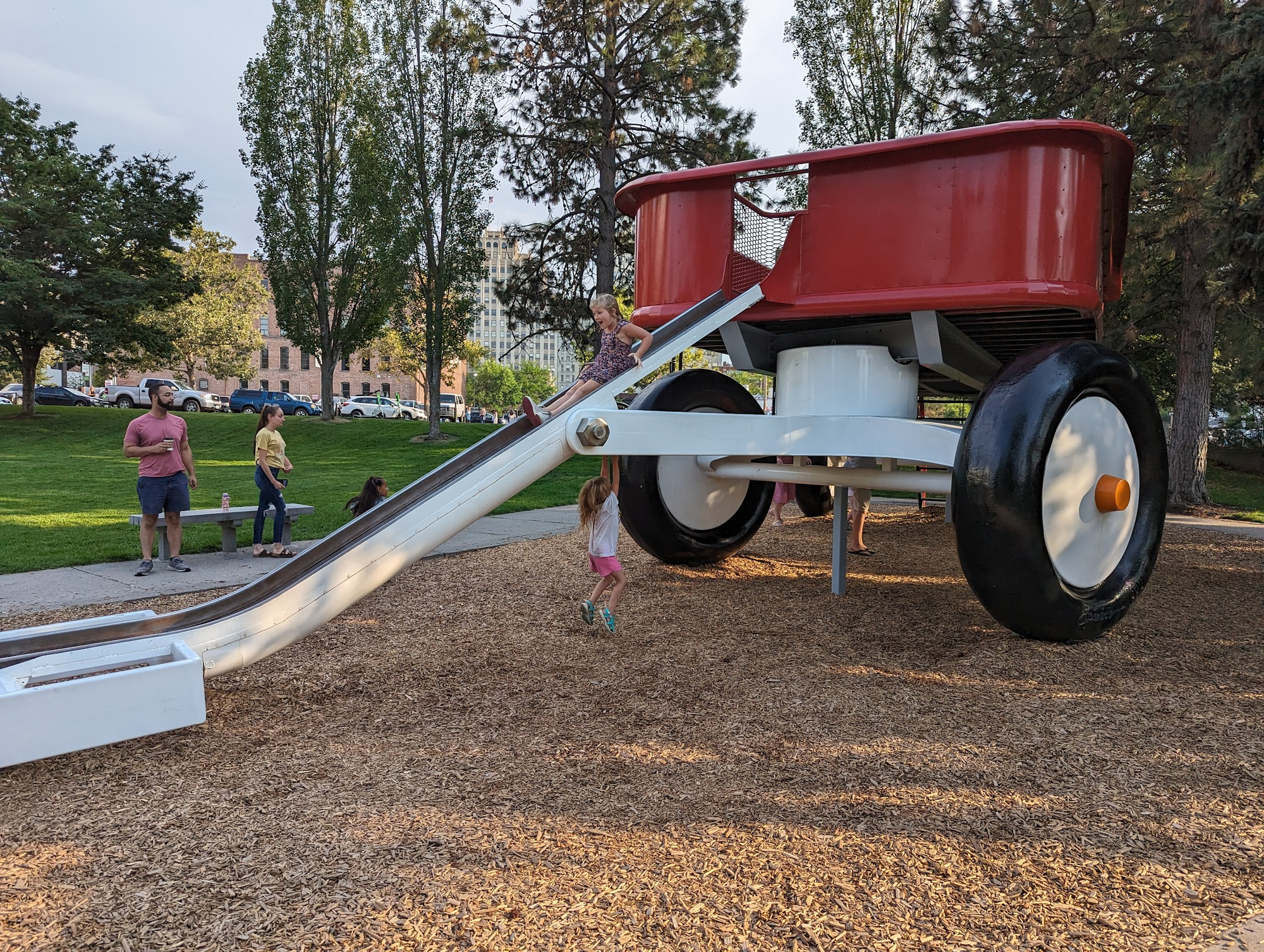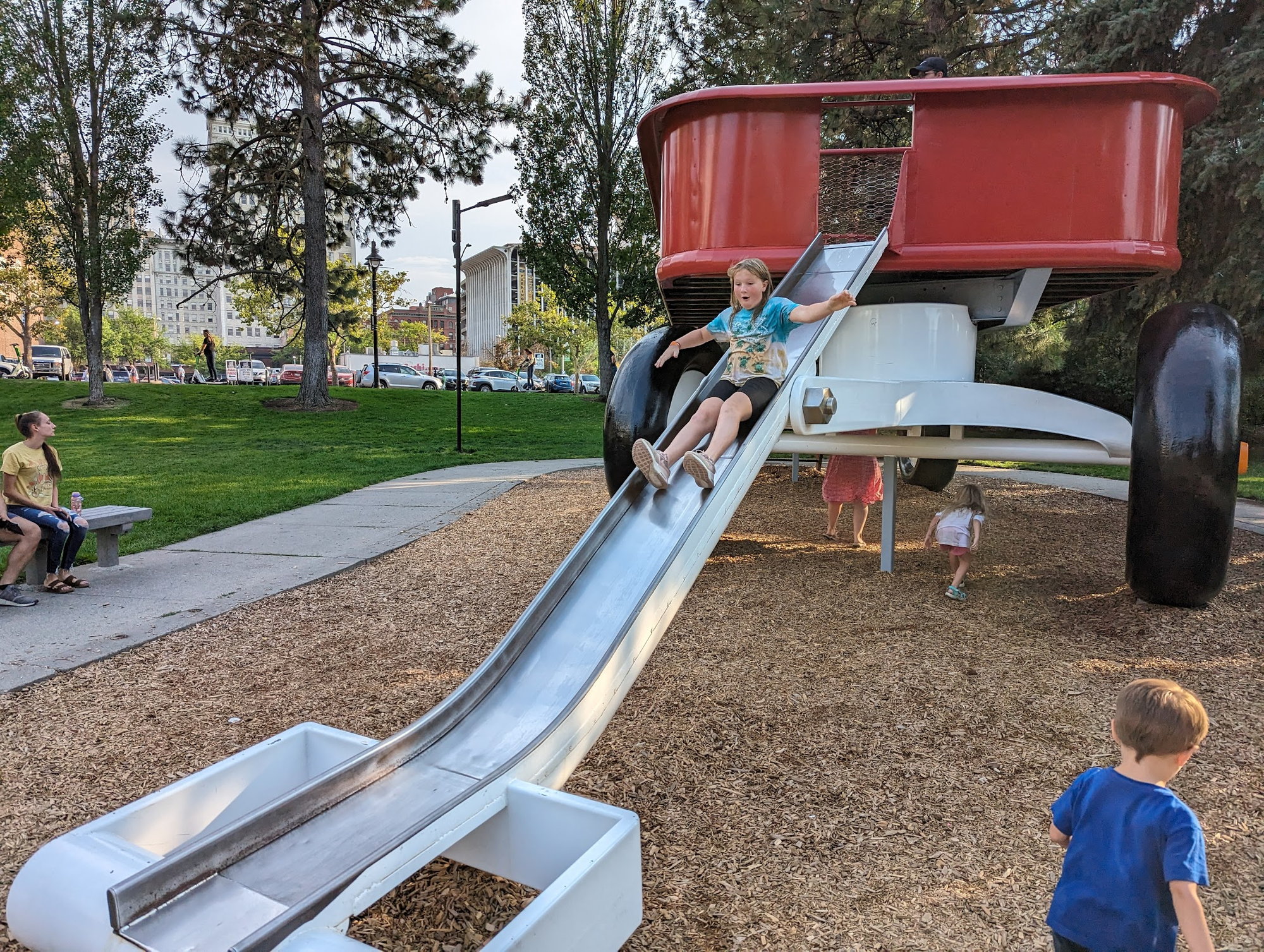 After 6 hours we were finally on our way back to the bus... but first we had to stop at the garbage goat that eats small pieces of trash.