This morning we had to check out of our room, but we could use the water park all day.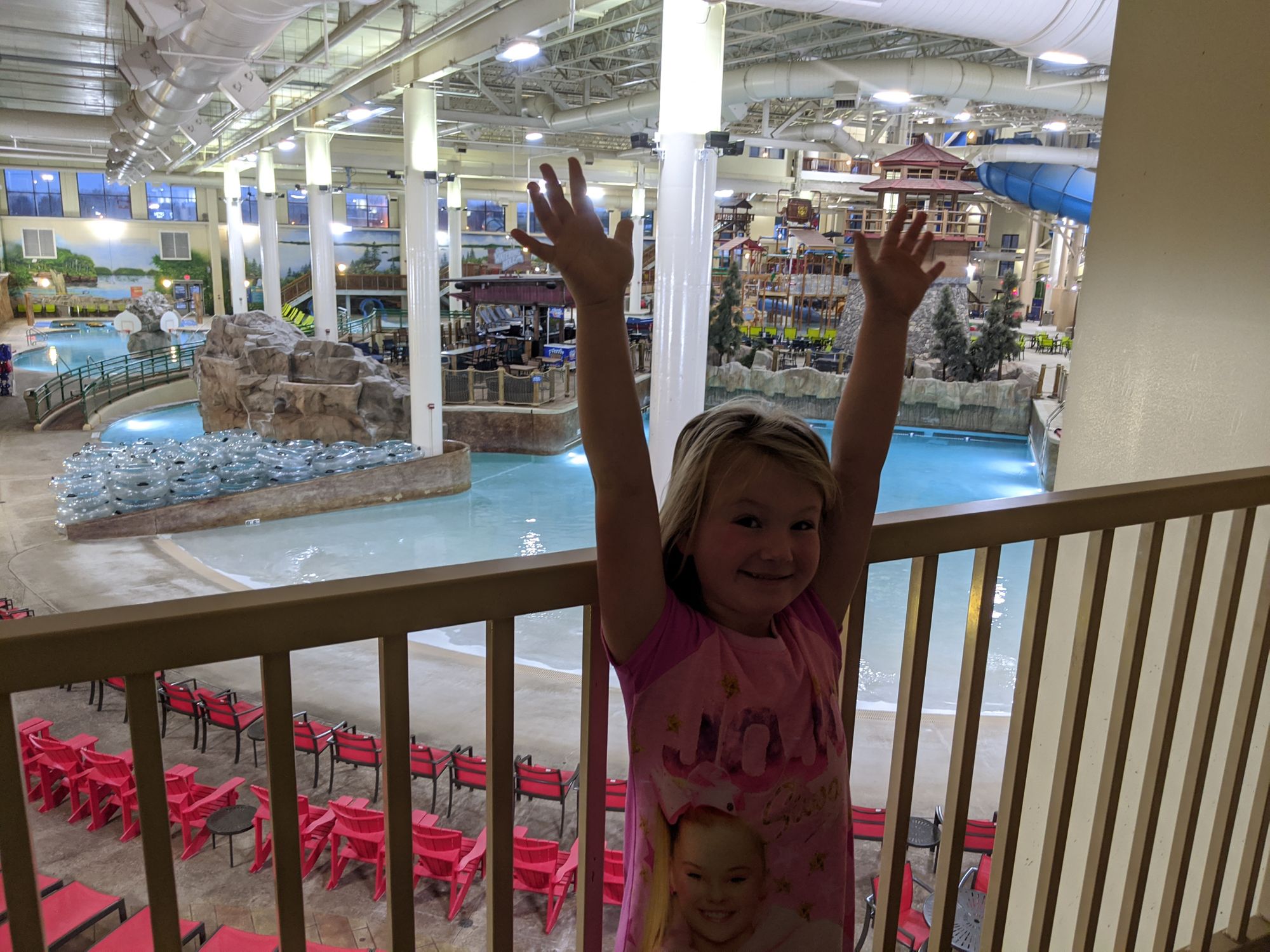 The rooms aren't anything special, but they have bunk beds.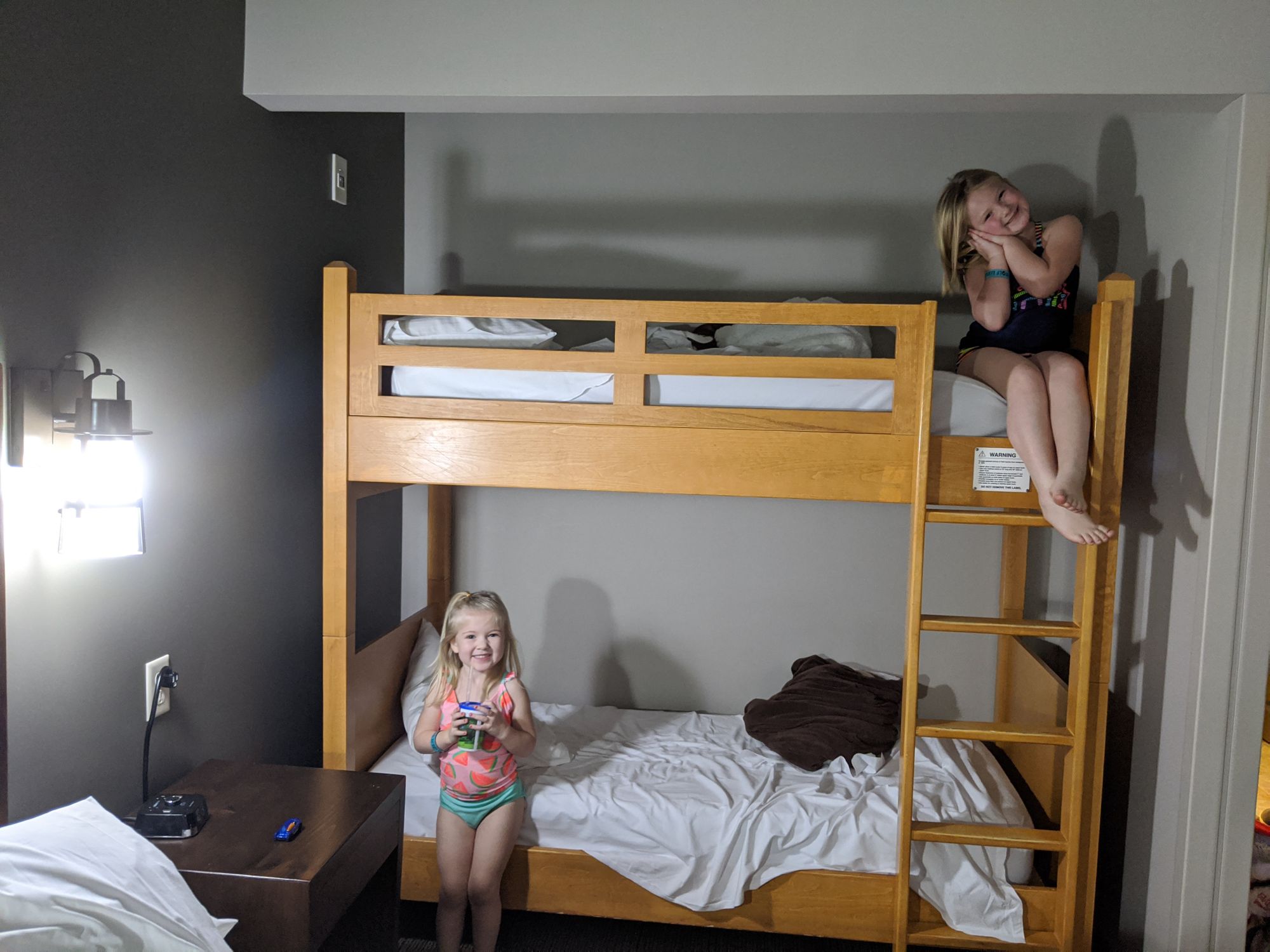 We spent most of the day swimming. Emma even tried out the boogie boarding.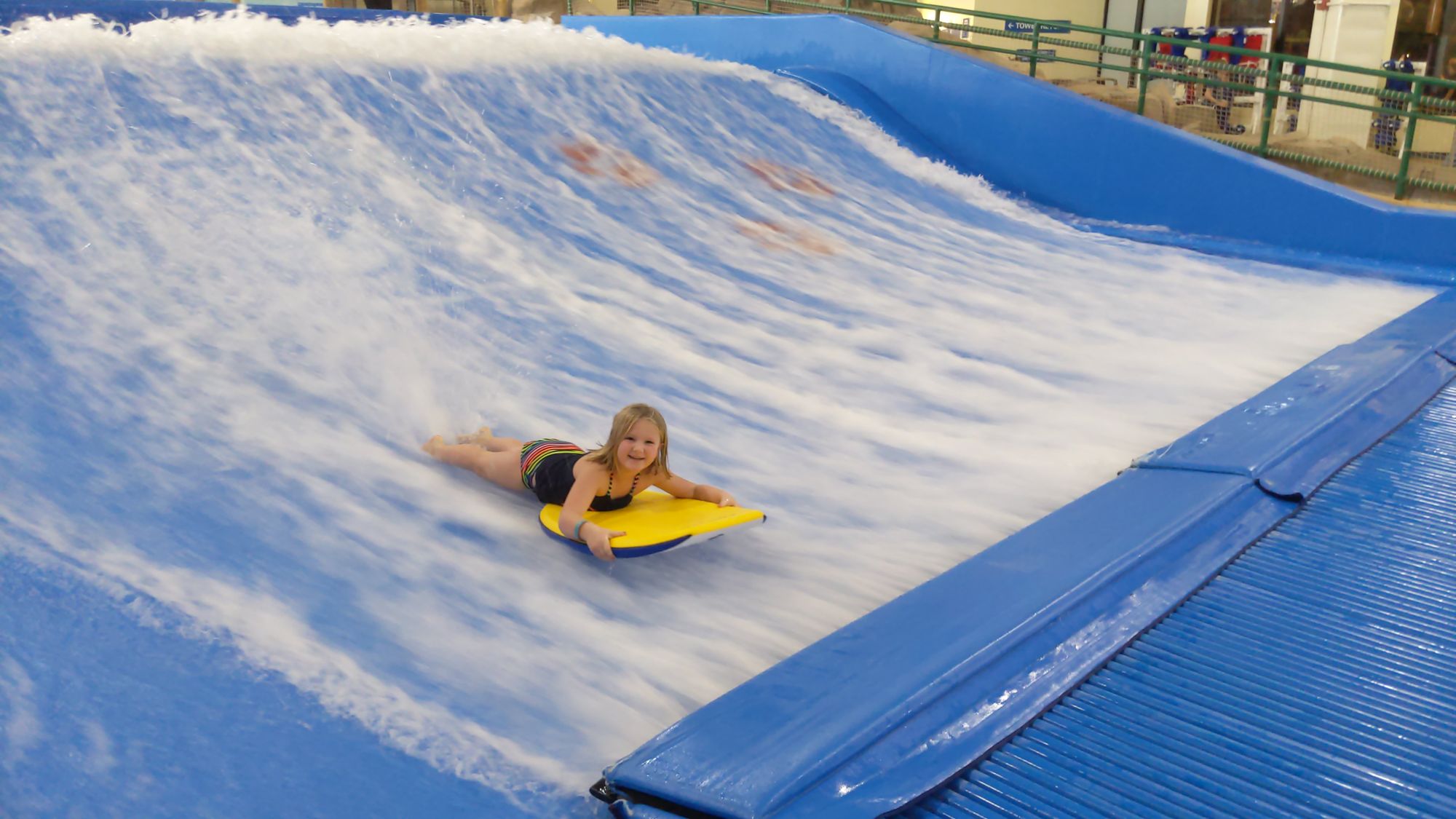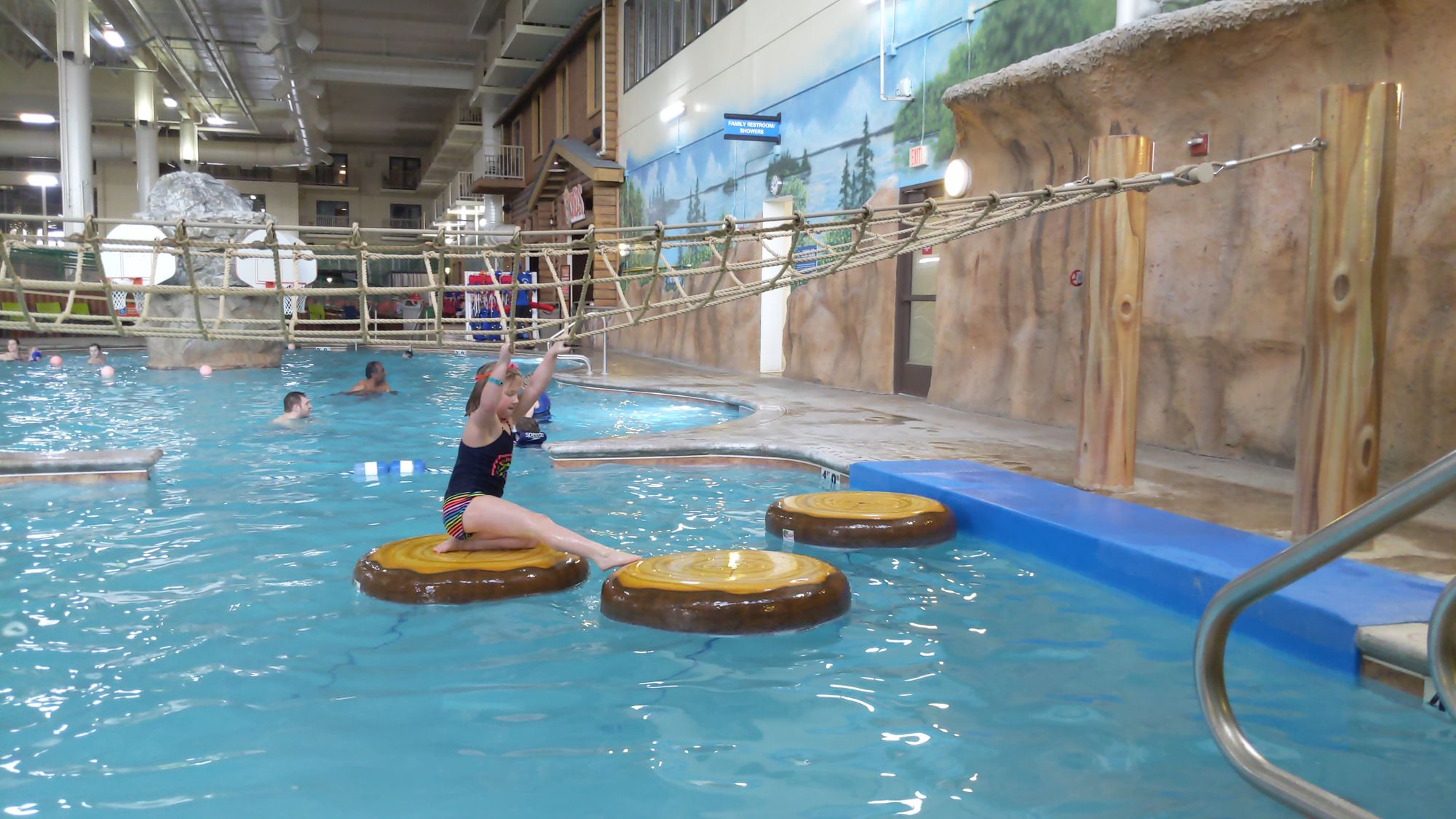 By far her favorite is still the lazy river. She could spend hours just going around and around and around.