We were so excited when we boarded the plane! Soon after they made an announcement that we were waiting on the pilot and they weren't even sure if he was legal to fly since he was coming off another flight. Luckily everything was all good and we were on our way!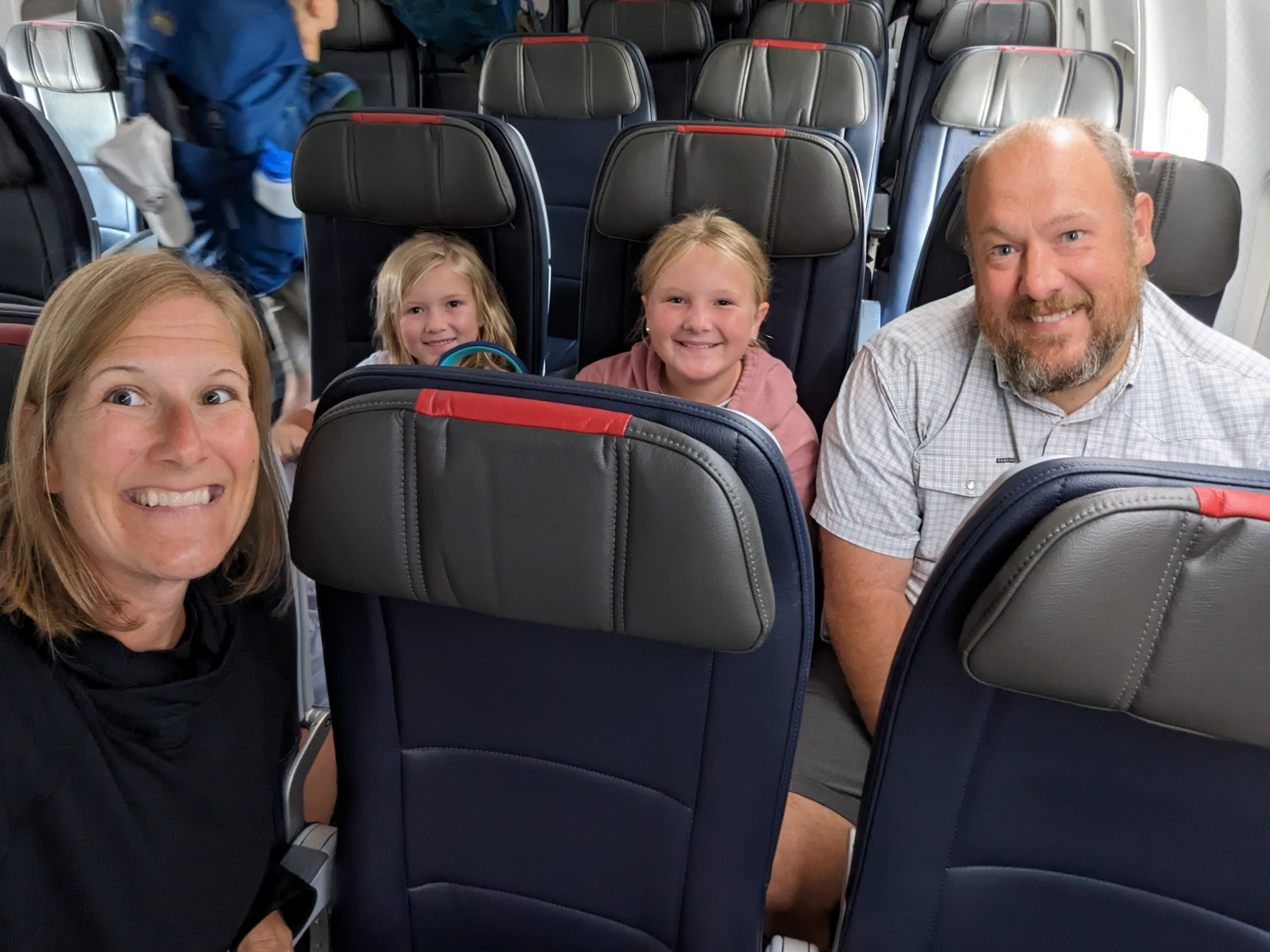 Apparently Emma was tired. She slept most of the flight.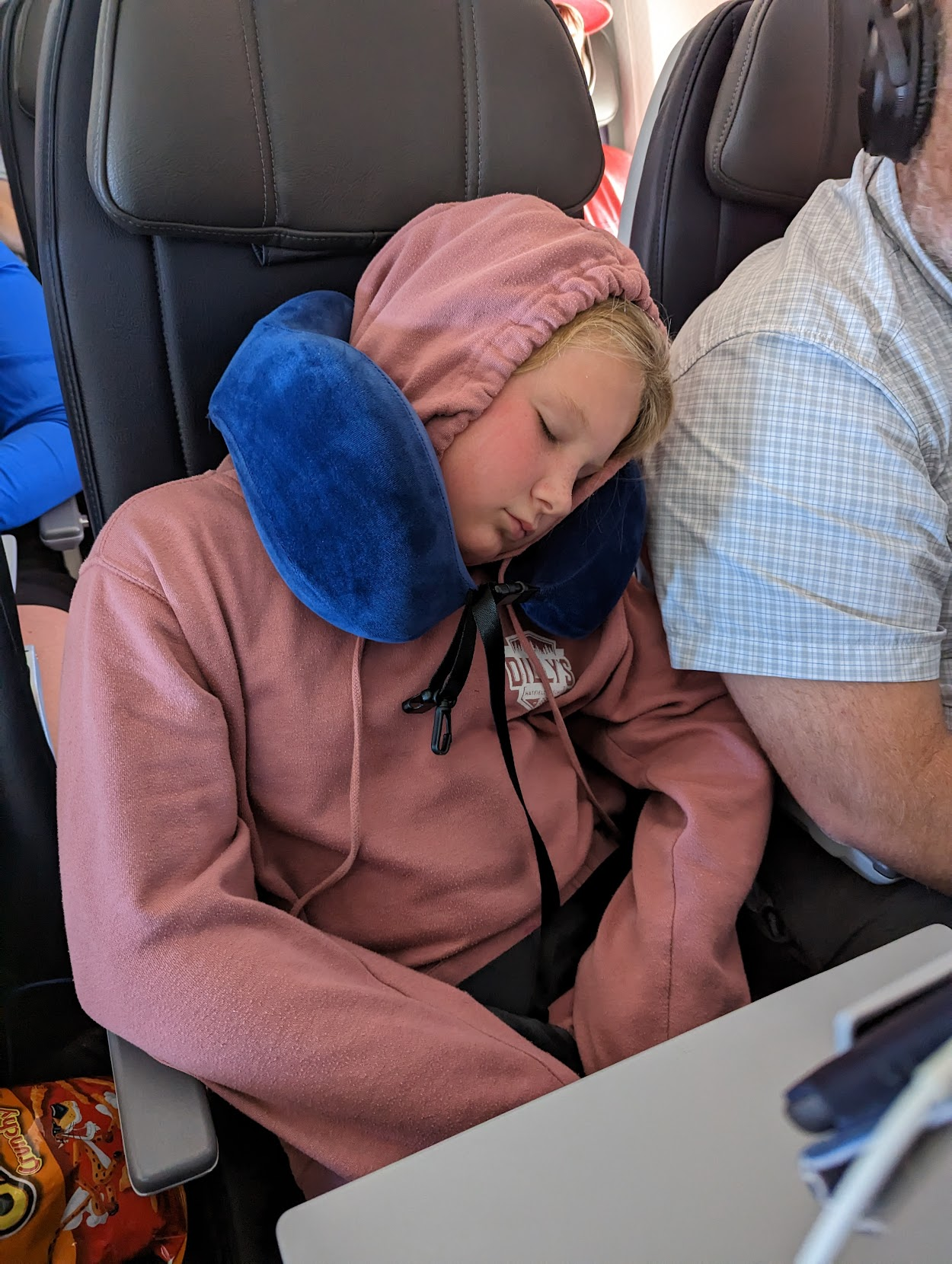 We hadn't been home 5 minutes and friends started showing up to greet us! It was so great seeing all of them. Even though it was chilly (66 degrees) the girls managed to get a swim in with their friends before calling it a night. I have a feeling they are going to sleep great tonight.